Upcycled Animal Portraits by Bordalo II
Posted on
October 7th 2019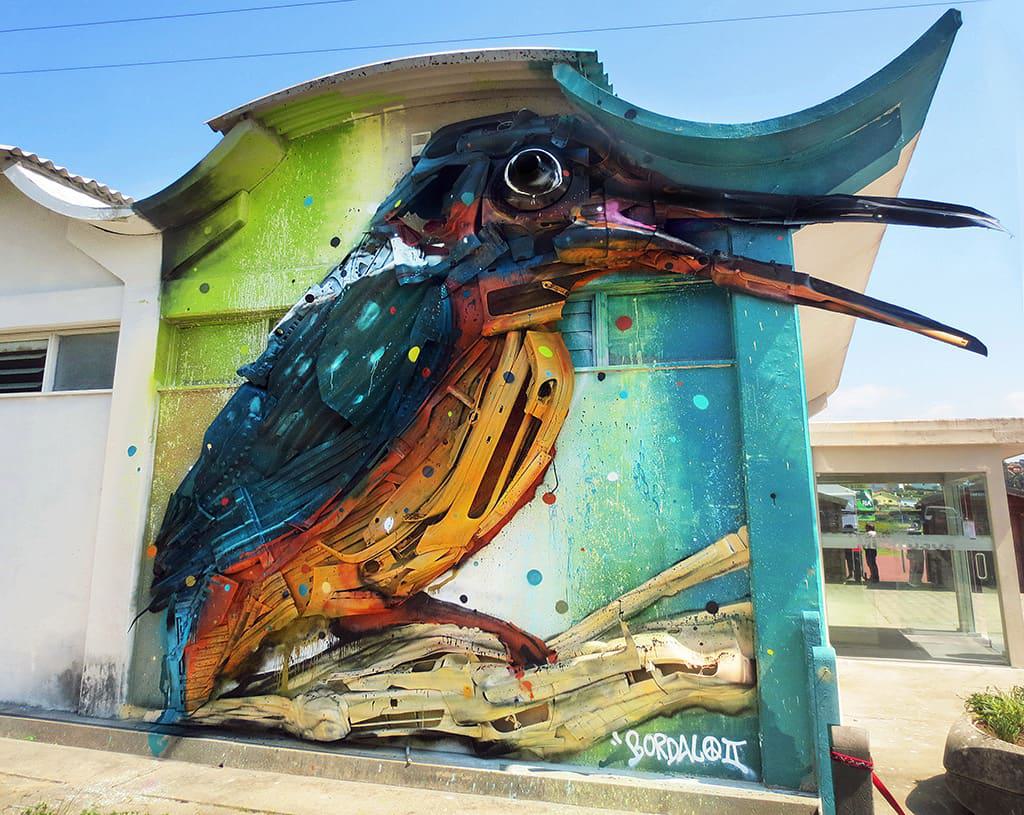 Lisbon street artist Bordalo II creates larger than life portraits of animals from recycled materials. His stylish renditions of birds, rodents and amphibians are built by the strategic placement of discarded bottles, broken -down crates and industrial machines. Each one is then painted to suit the composition. The use of bold and bright colors adds to the playful nature of these pieces, although a clear preference for shades of green hints at the deeper statement which is being made by the artist.
In his own words, Boradlo describes the motivation and message behind his work:
"I belong to a generation that is extremely consumerist, materialist and greedy. With the production of things at its highest, the production of "waste" and unused objects is also at its highest. "Waste" is quoted because of its abstract definition: "one man's trash is another man's treasure". I create, recreate, assemble and develop ideas with end-of-life material and try to relate it to sustainability, ecological and social awareness."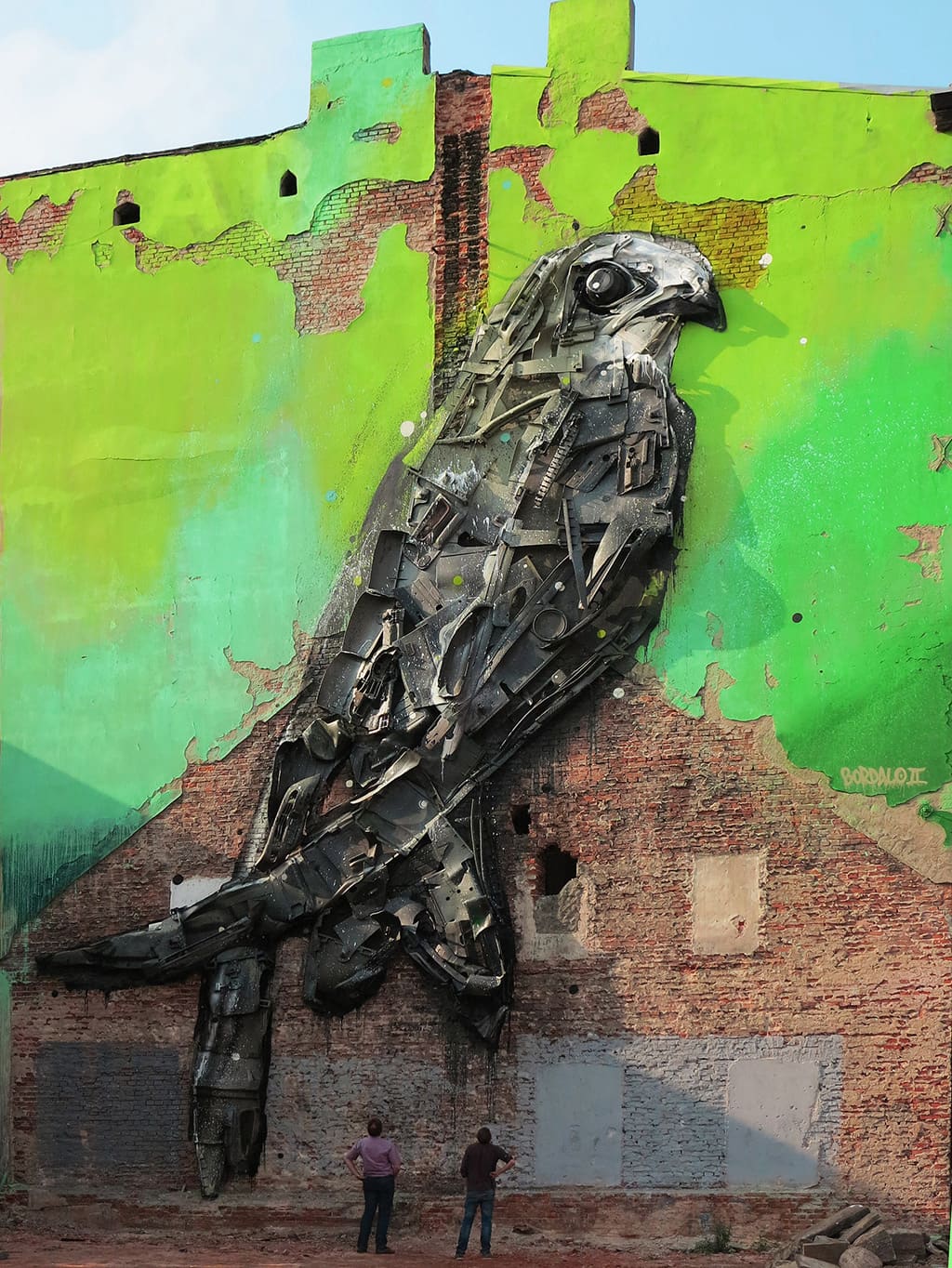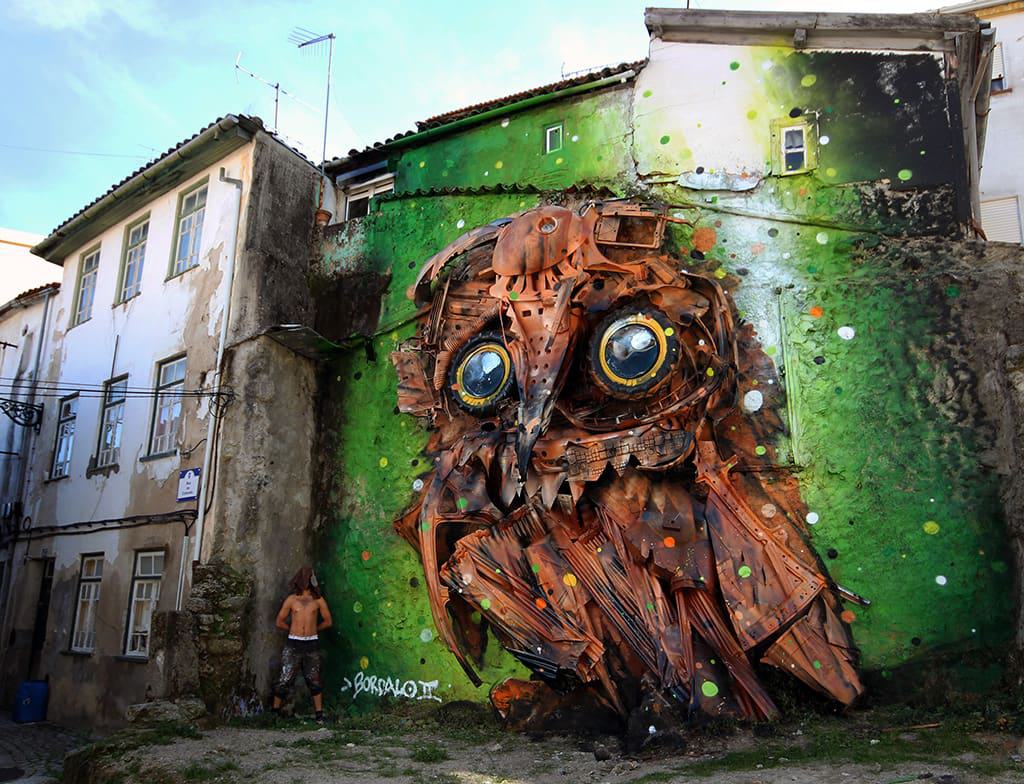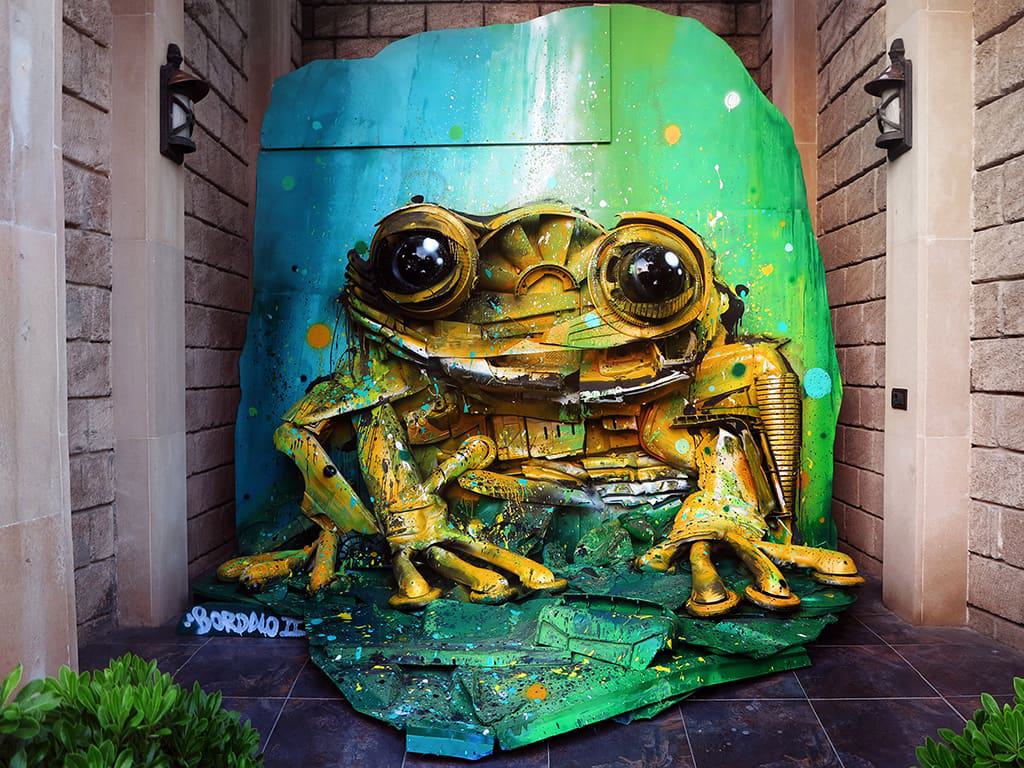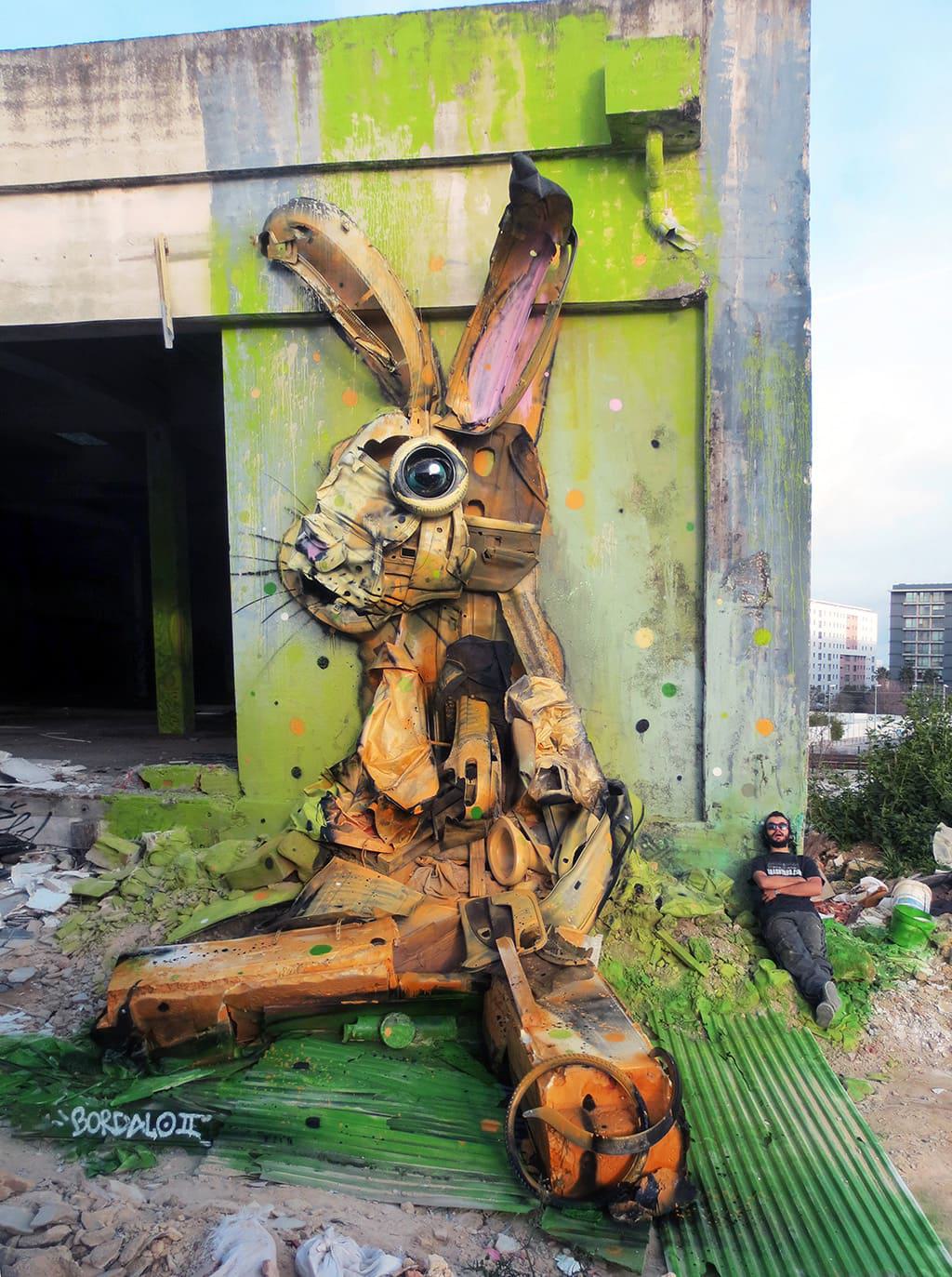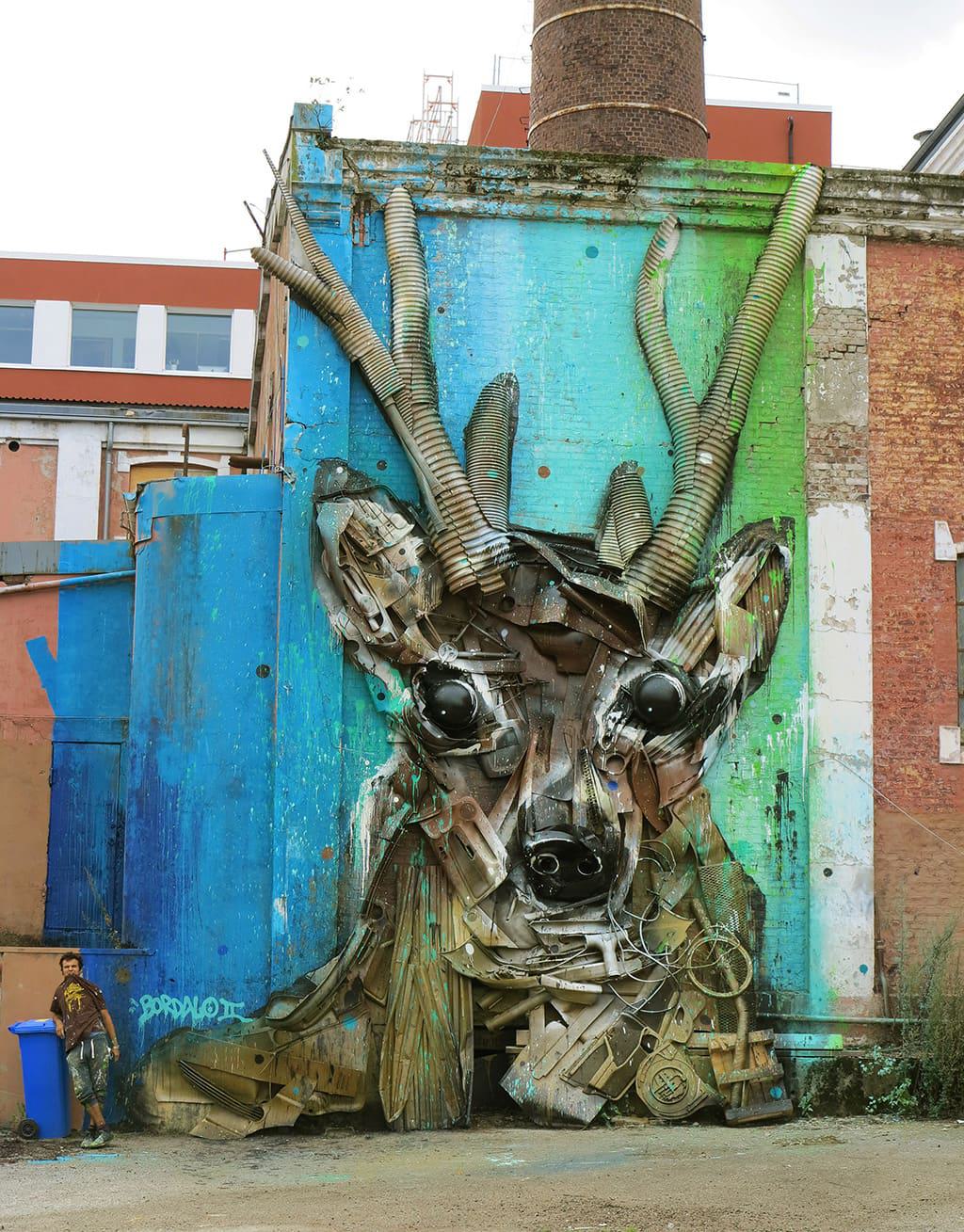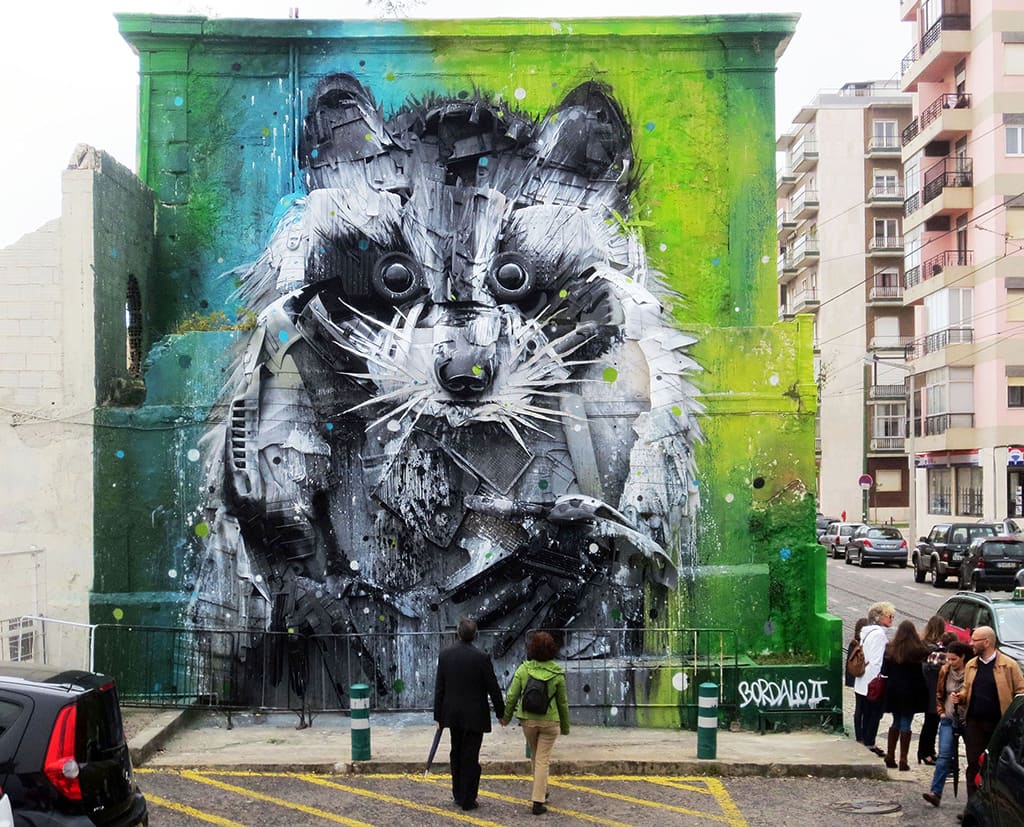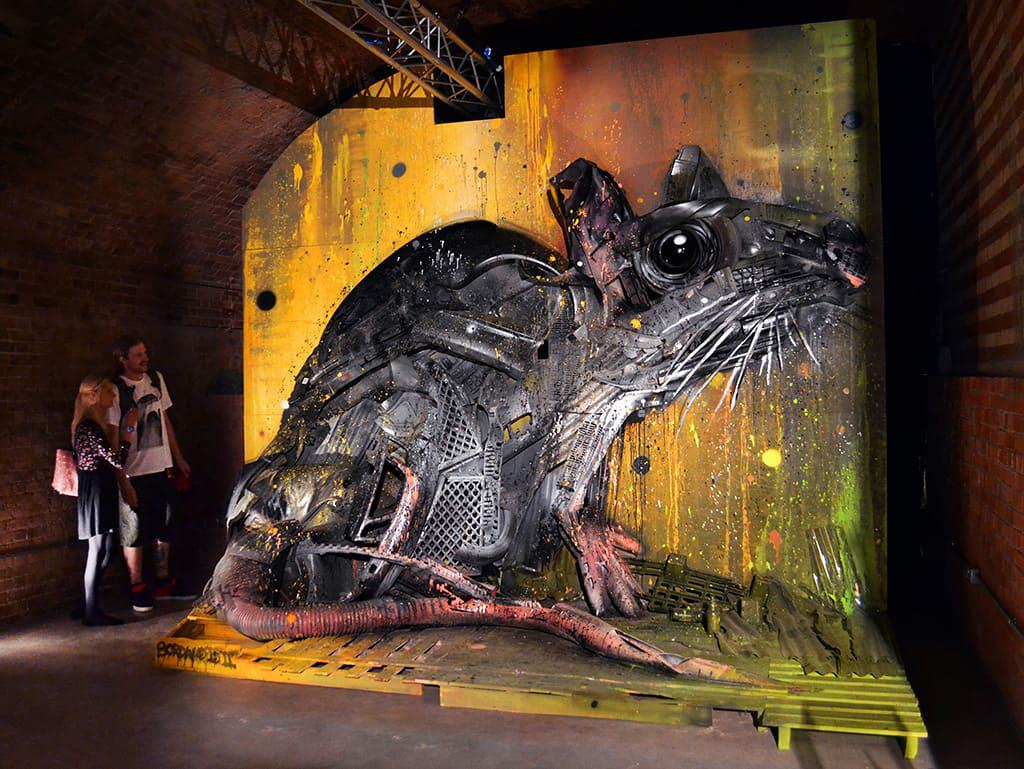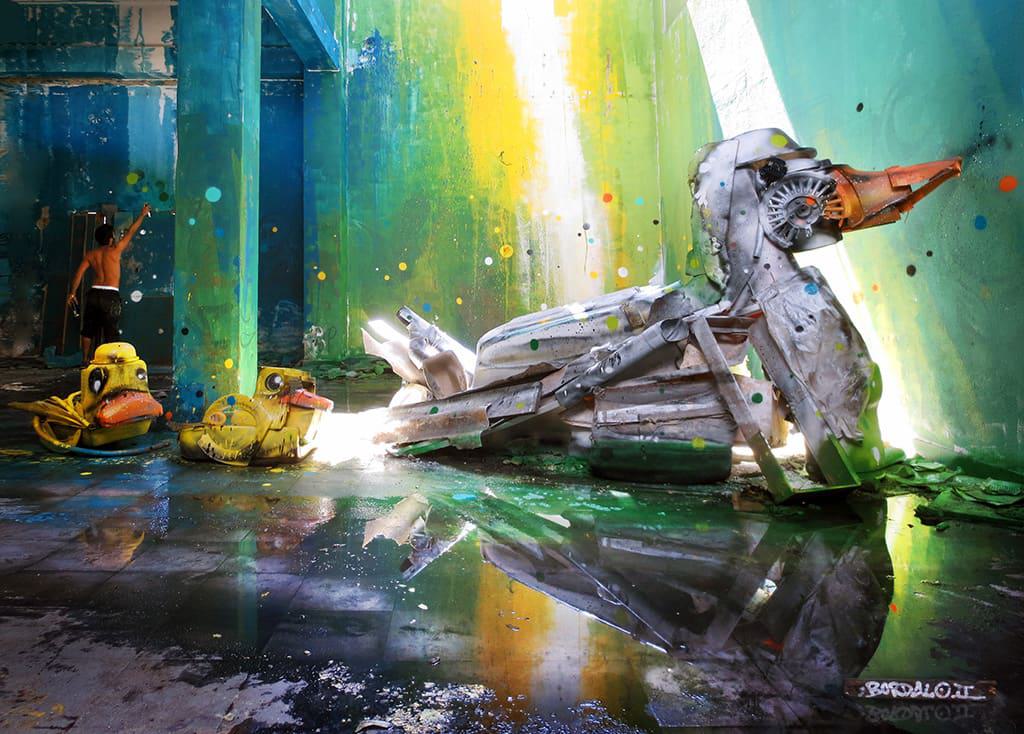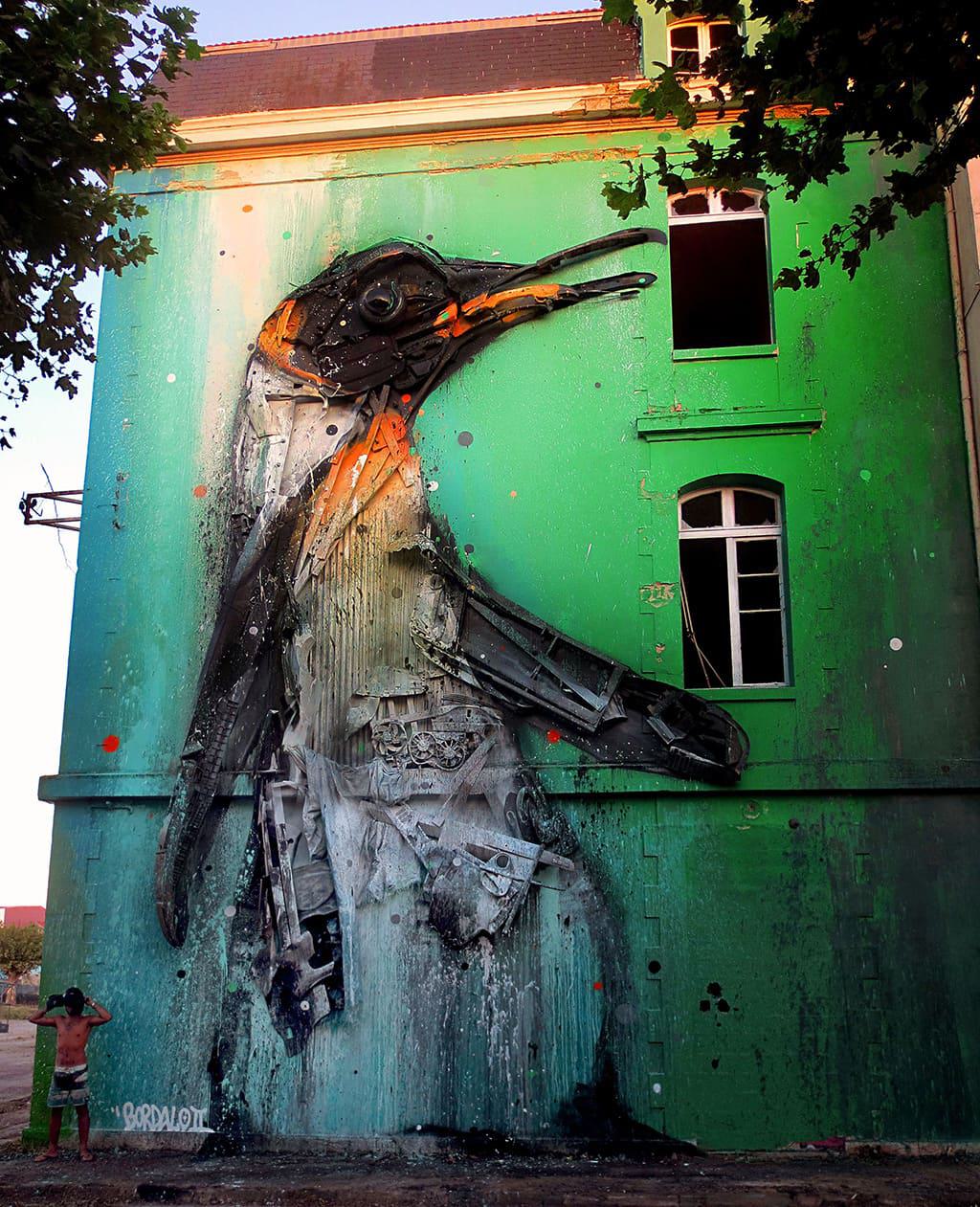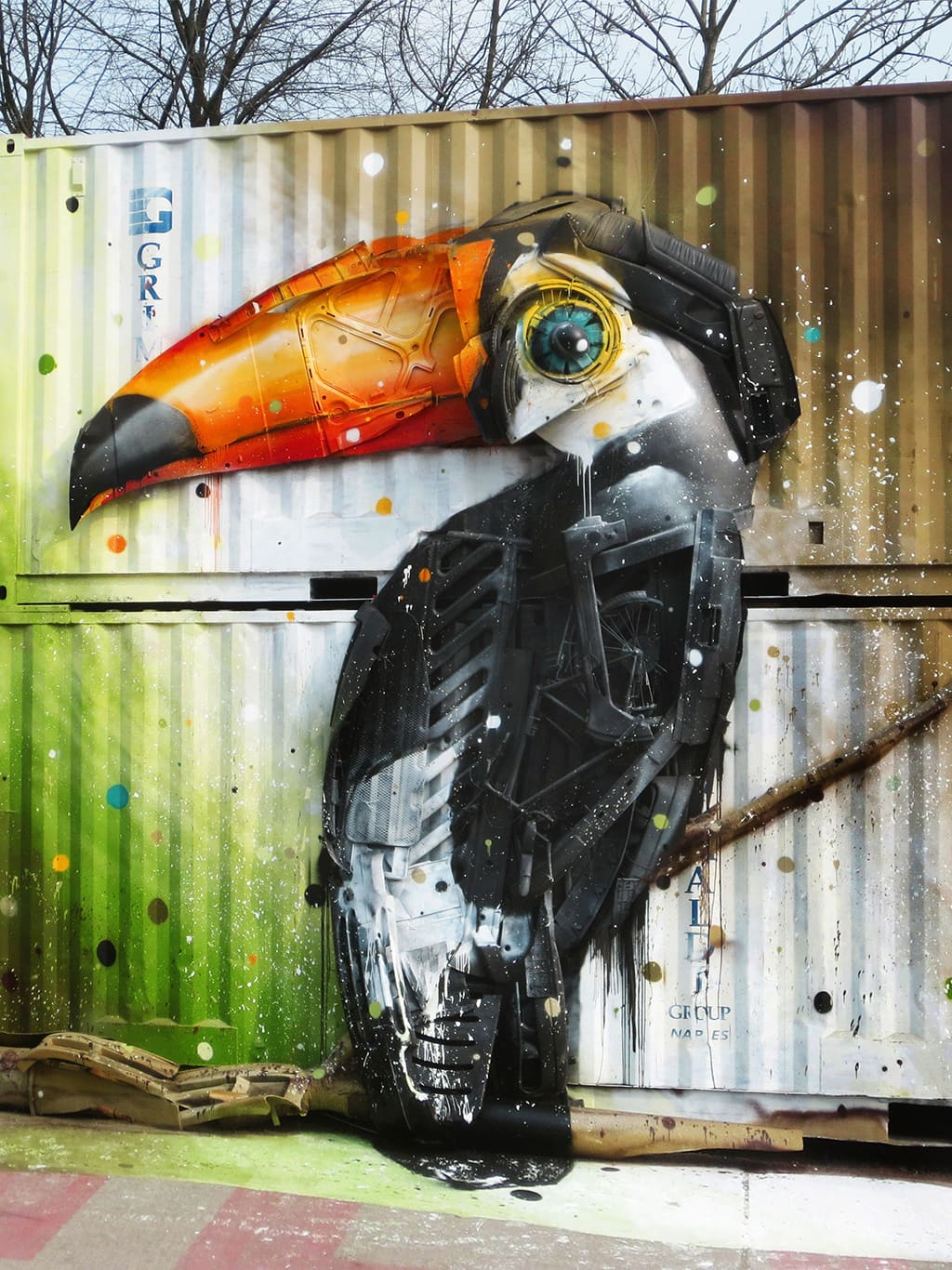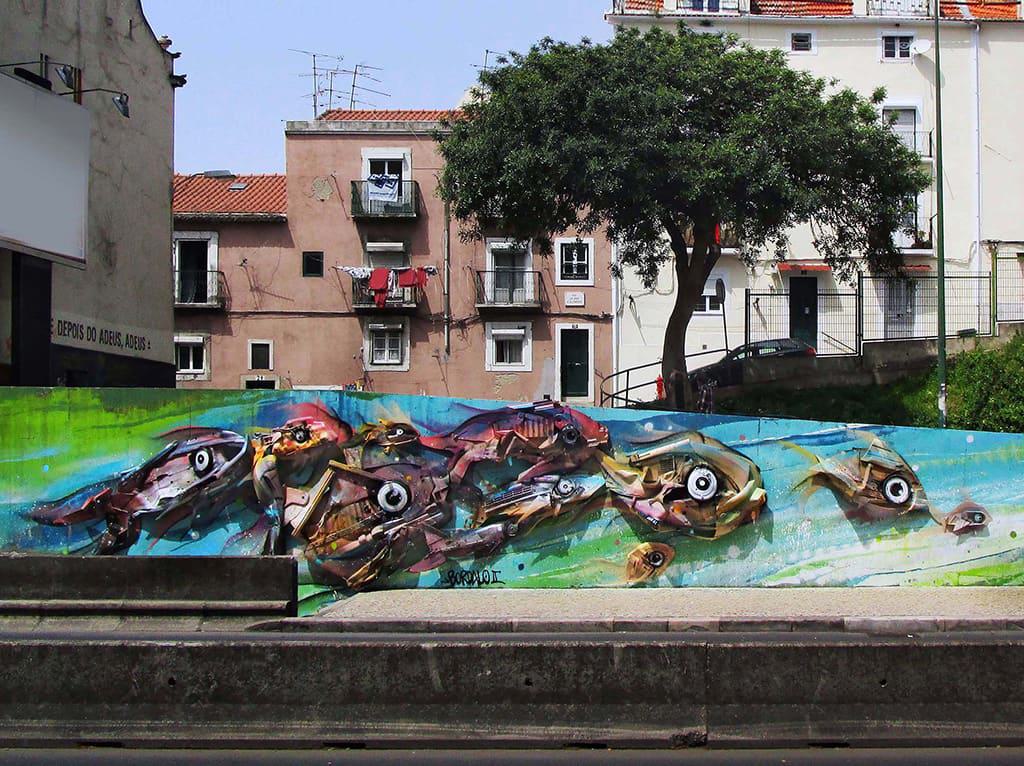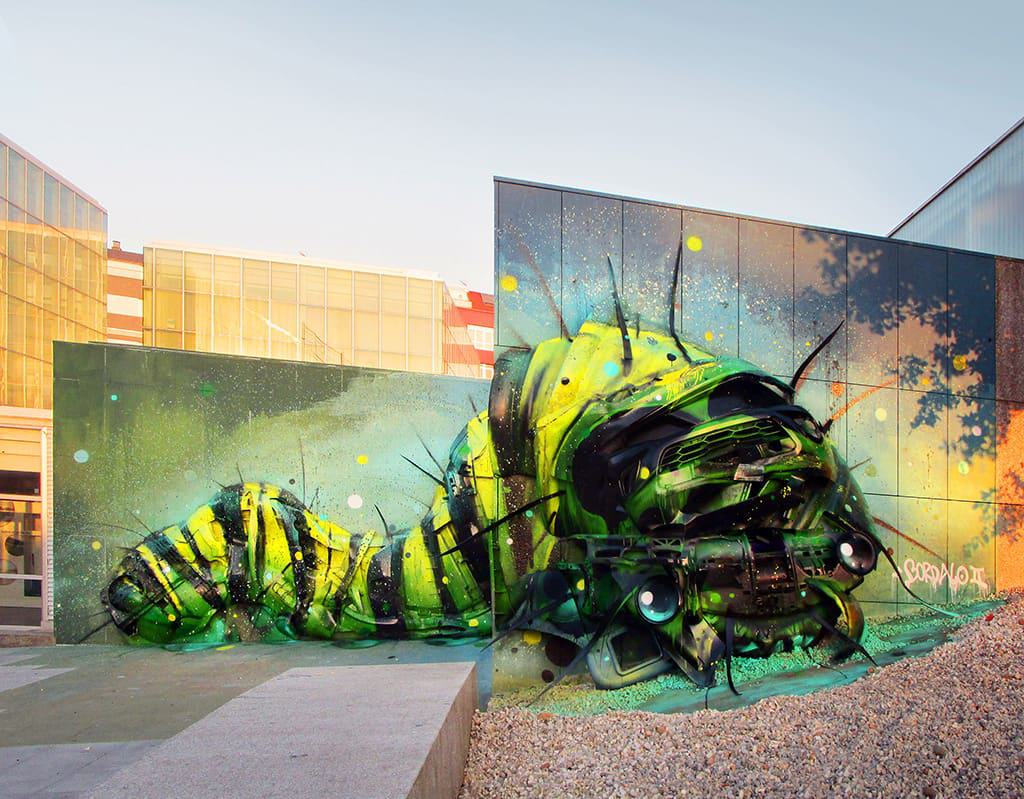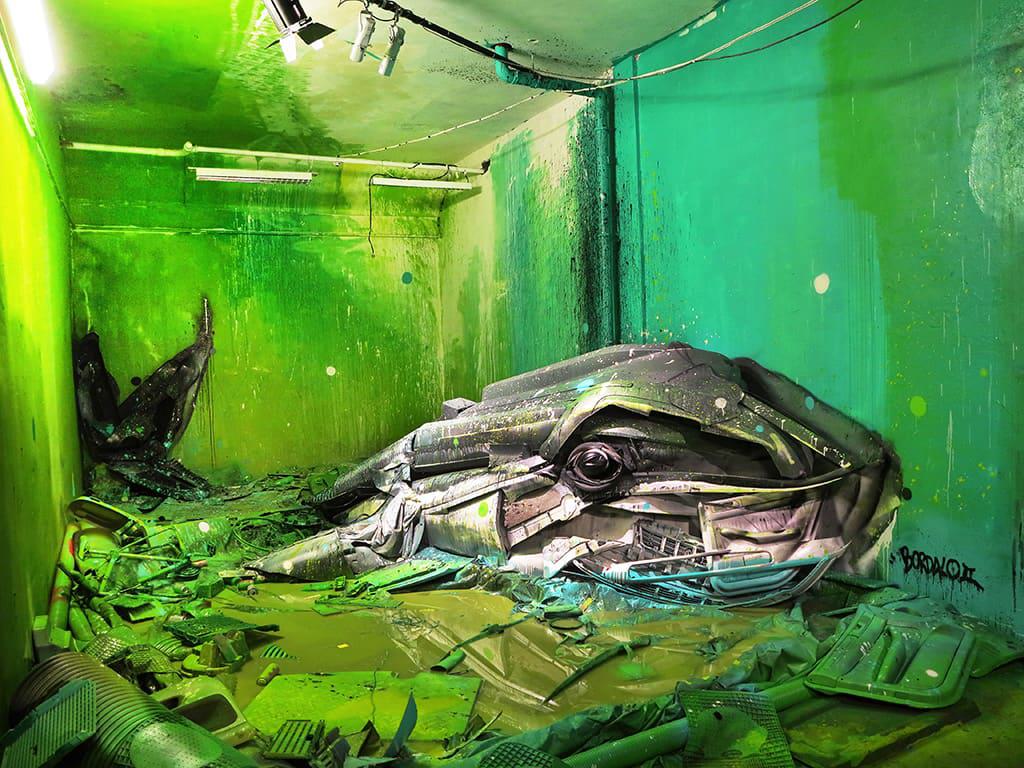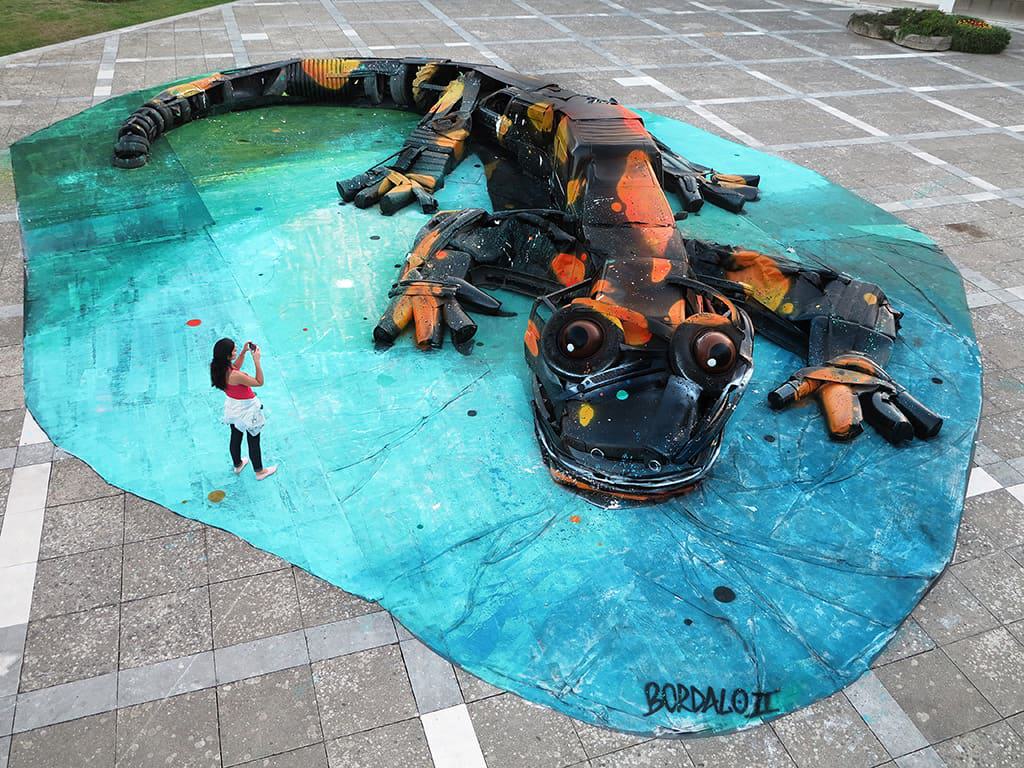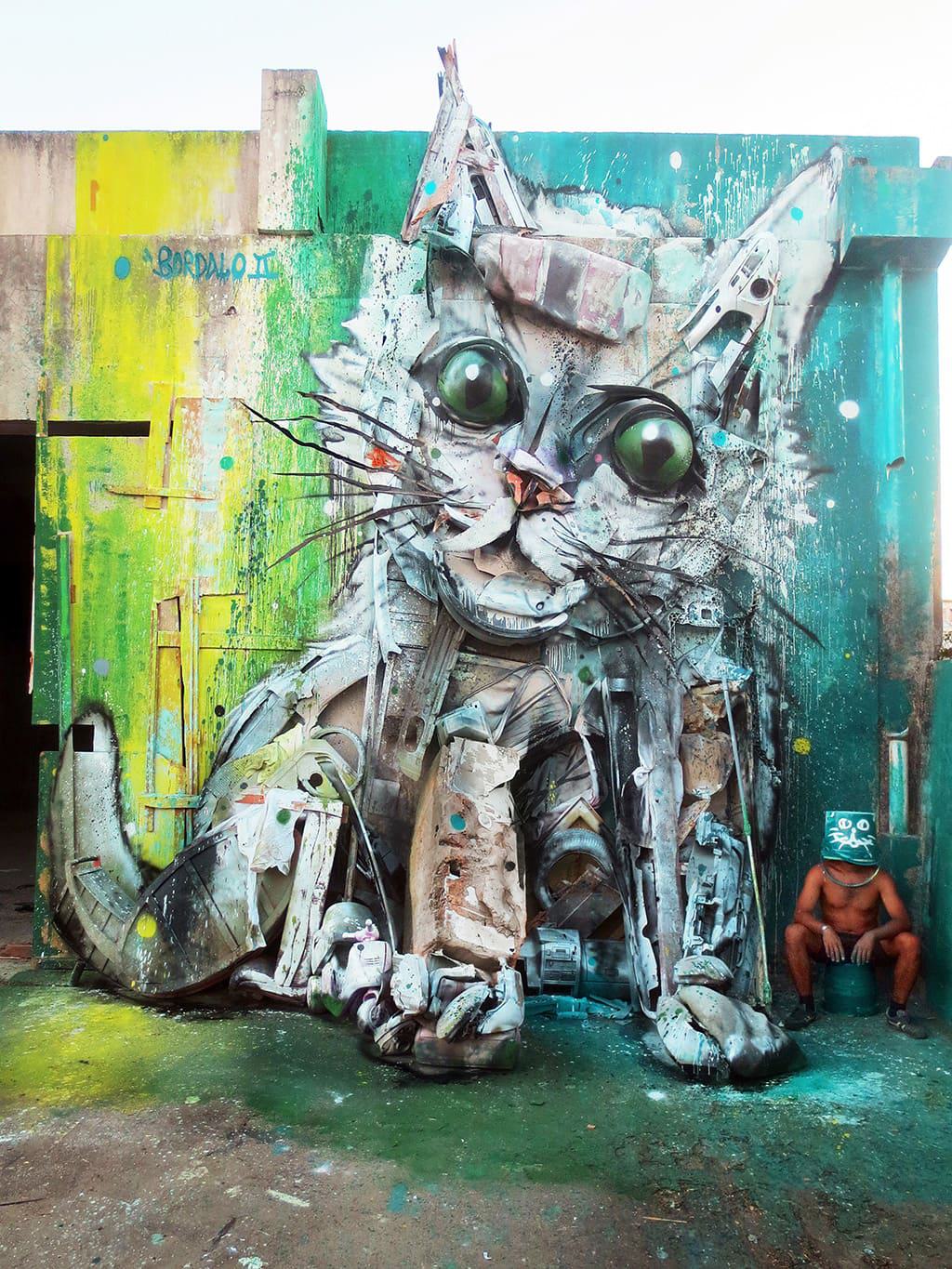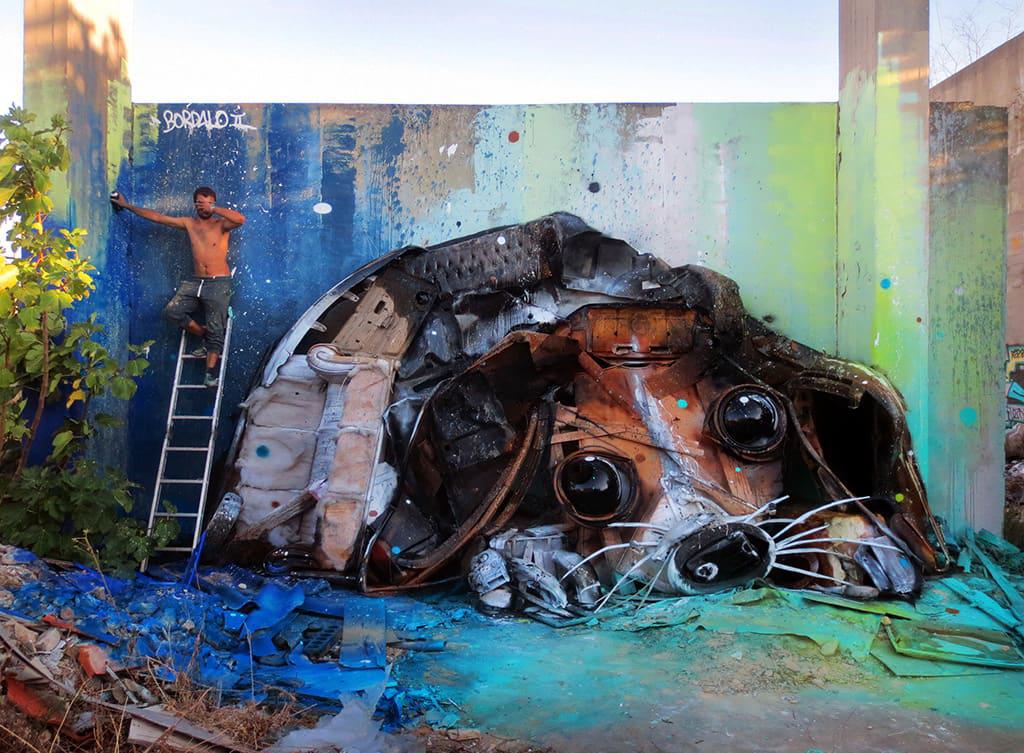 All images courtesy of Bordalo II. View more at
his home page
or visit him on
Instagram
.