The Welded Sculptures of John Lopez
Posted on
March 24th 2015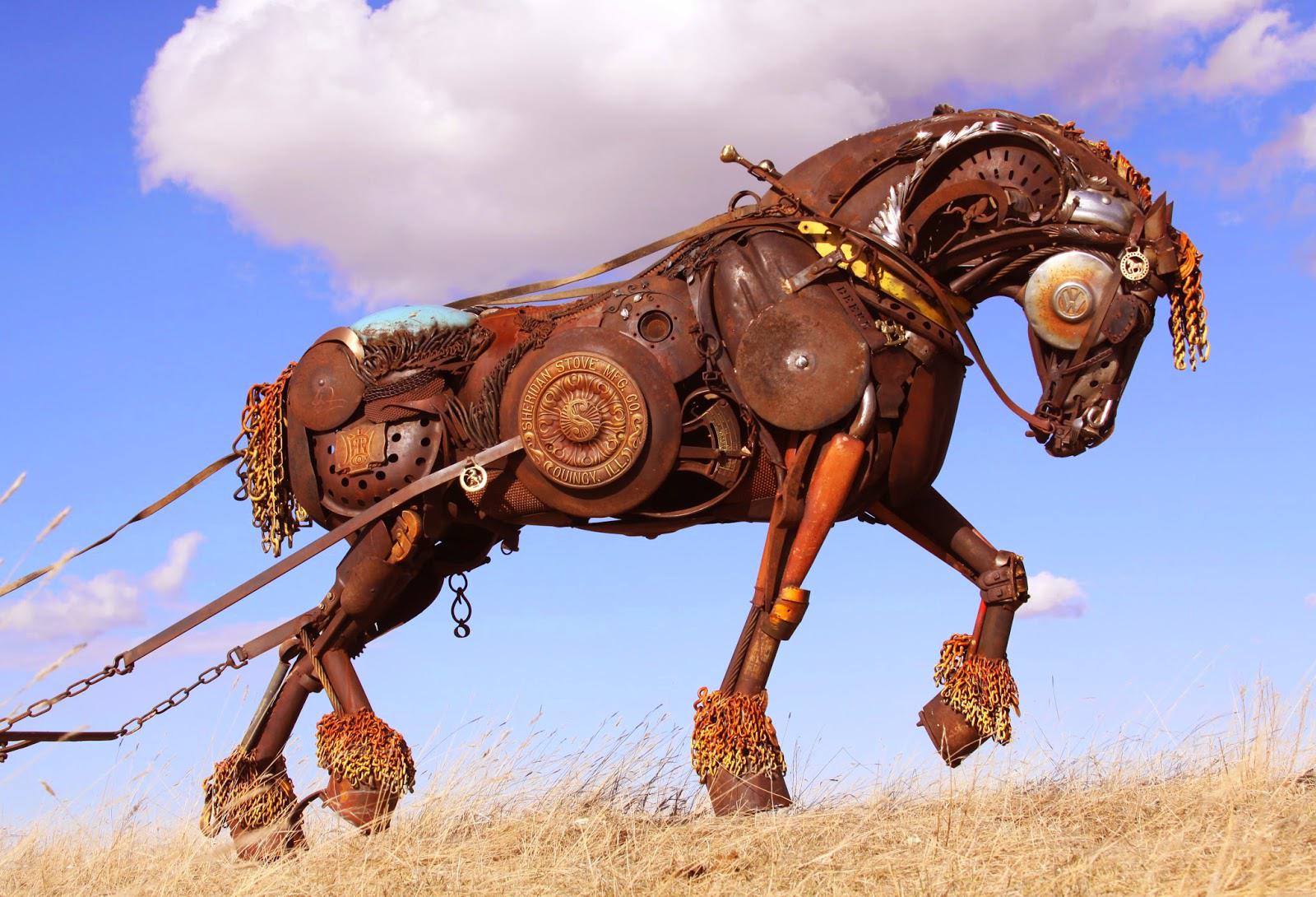 Artist and sculptor John Lopez has a knack for breathing new life into old junk in the form of these incredible welded sculptures. In what could possibly be the single most impressive feat of upcycling we've seen, John makes judicious use of old car parts, broken machines, tools parts - basically any scrap metal he can get his hands on in homage to his craft and upbringing on a South Dakota ranch. What is striking about these sculptures is not just the detail or technical aspects of their completion, but the way he captures the natural grace and inquisitive expression these animals are so loved for. You really get a sense of mood and emotion from each one.
Like many other tales of creative achievement, John's story begins with tragedy - he aunt passed away in a farm accident and, taking it upon himself to honor her memory he began to use his welding skills to build a memorial and cementary for the family. Given the remote location of his ranch, he quickly ran out of metal and necessity became the mother of invention. Though having sculpted for many years, John felt a renewed sense of excitement with this newfound and pragmatic alchemy of discarded items.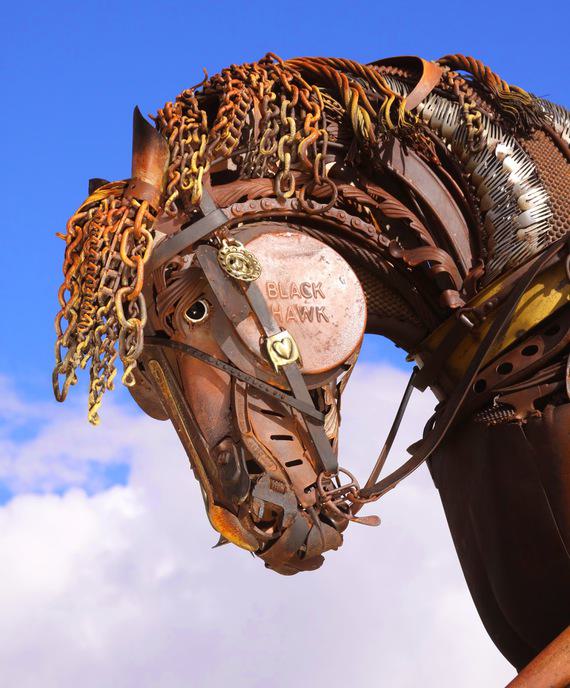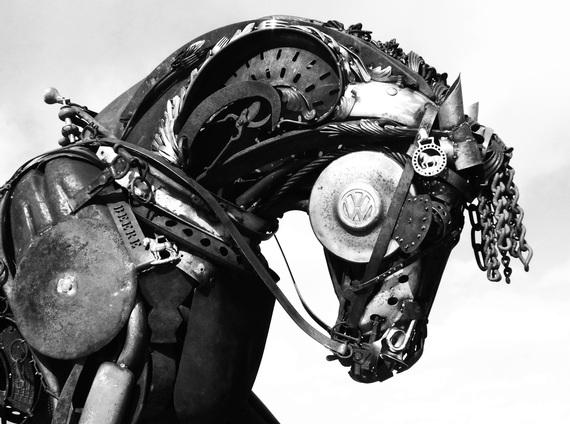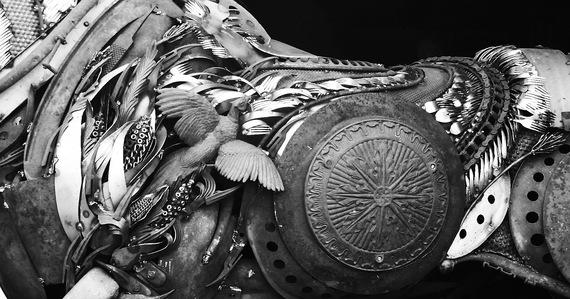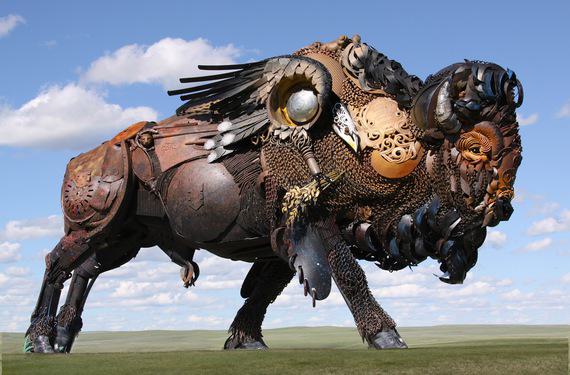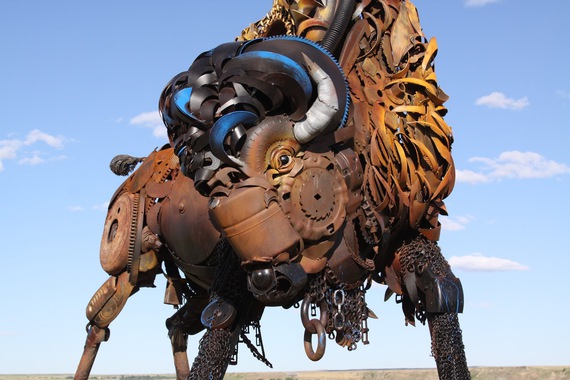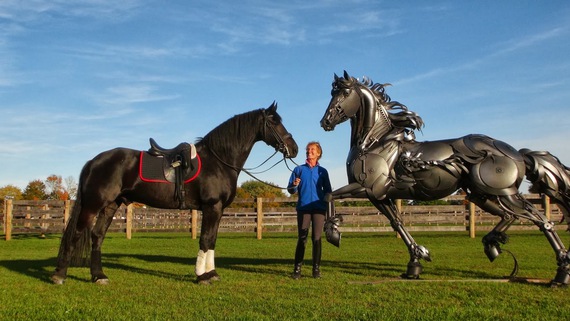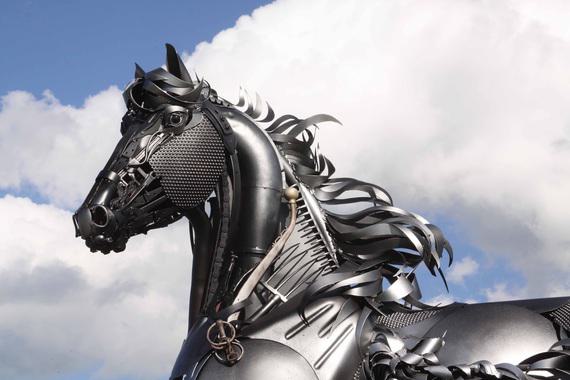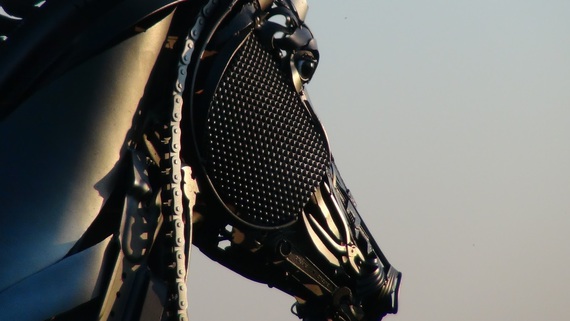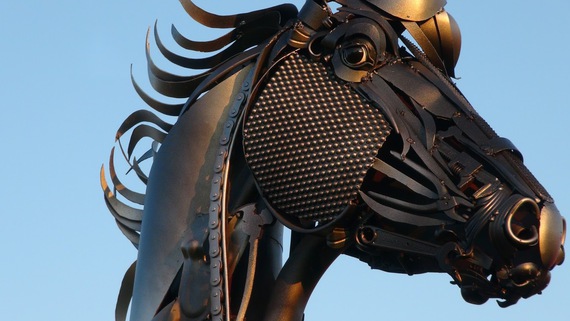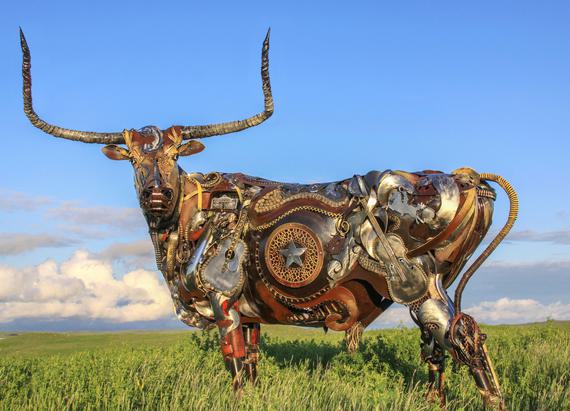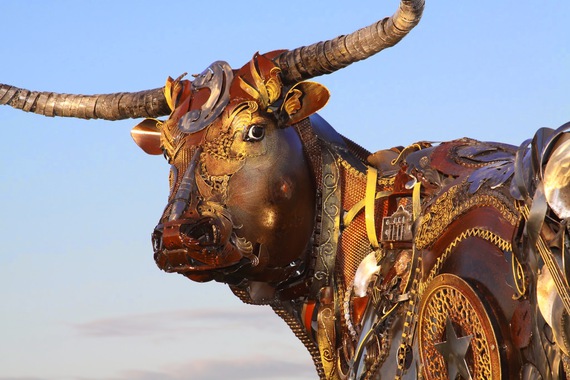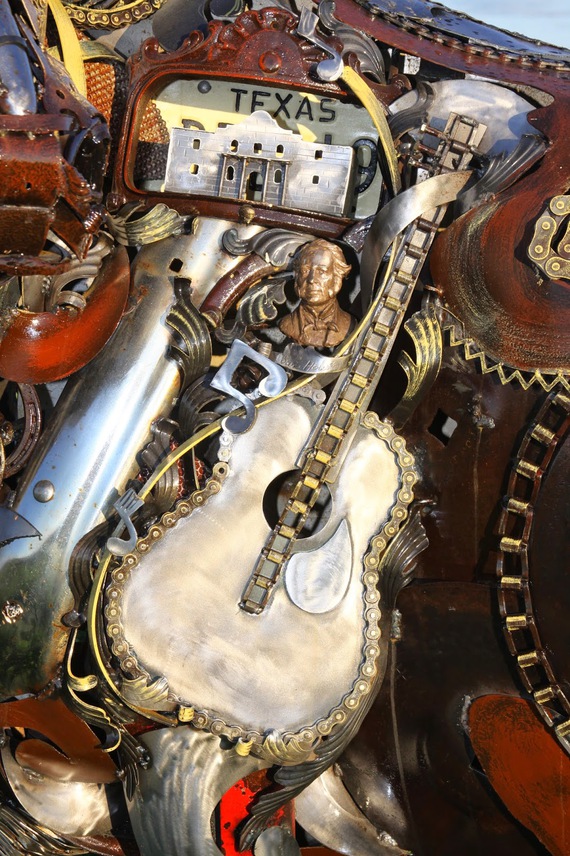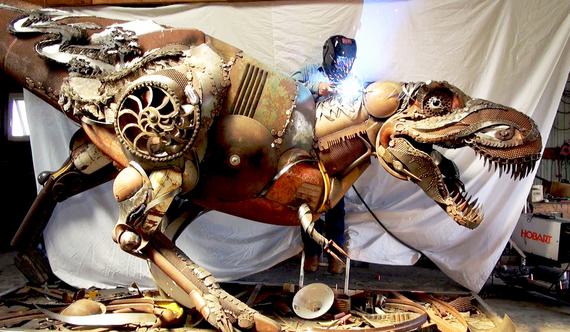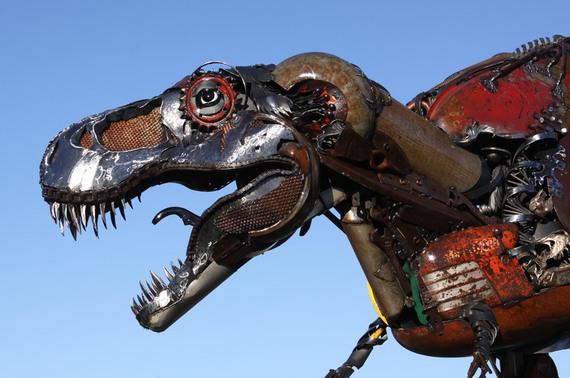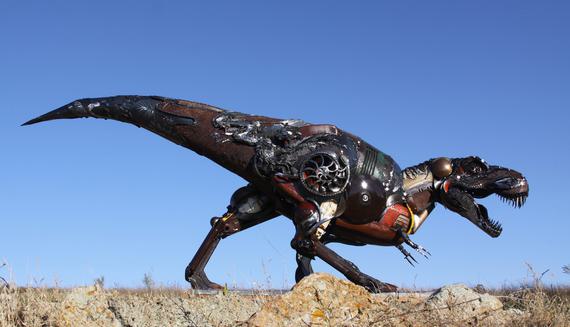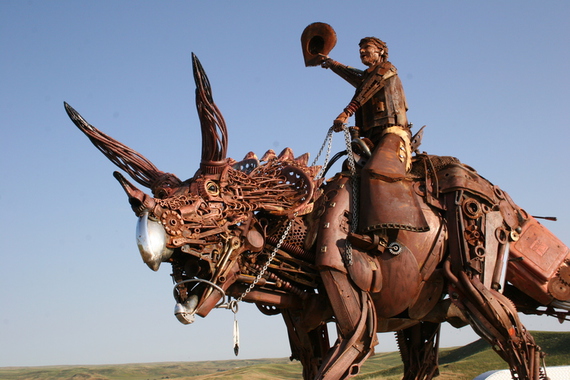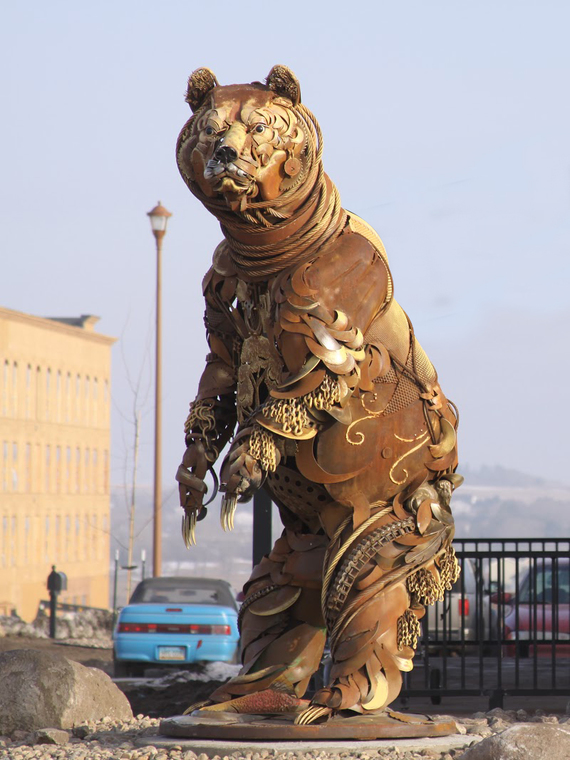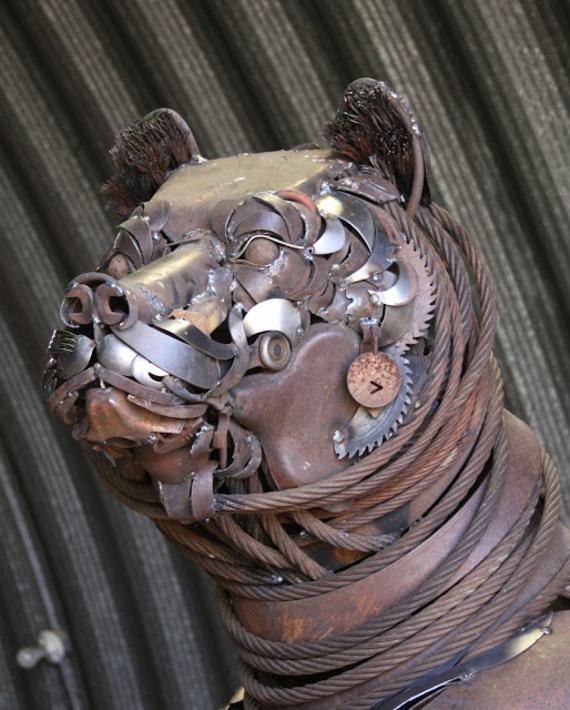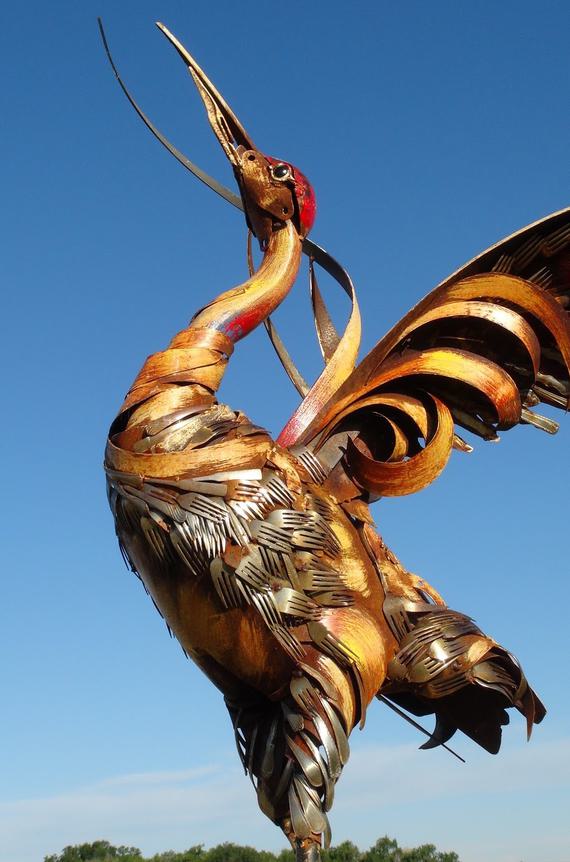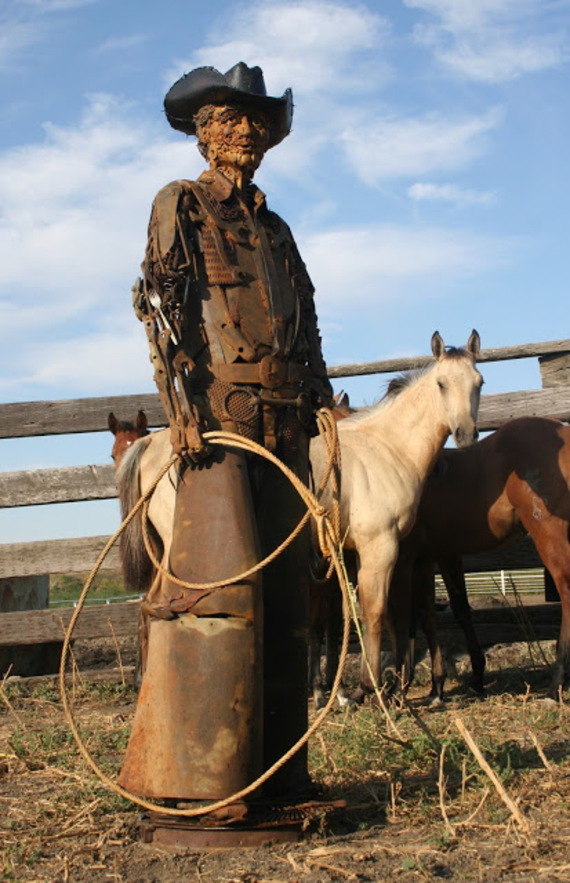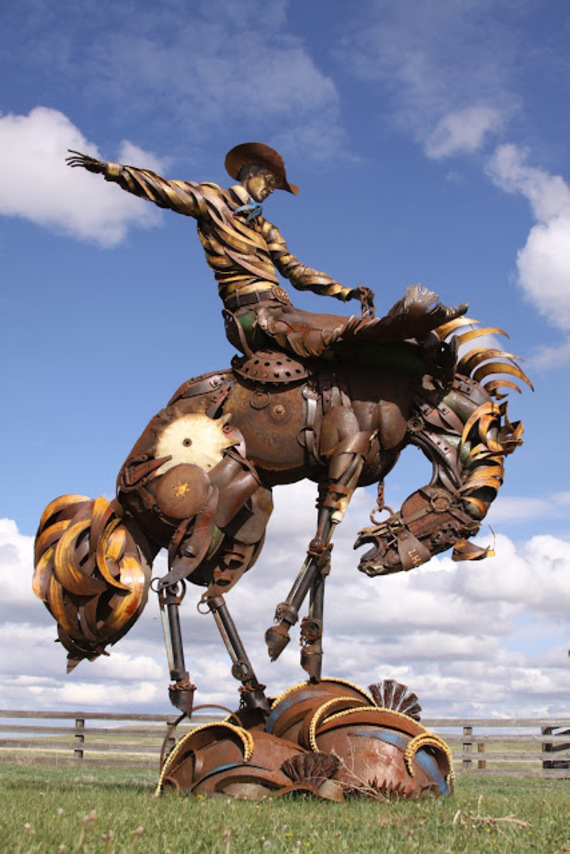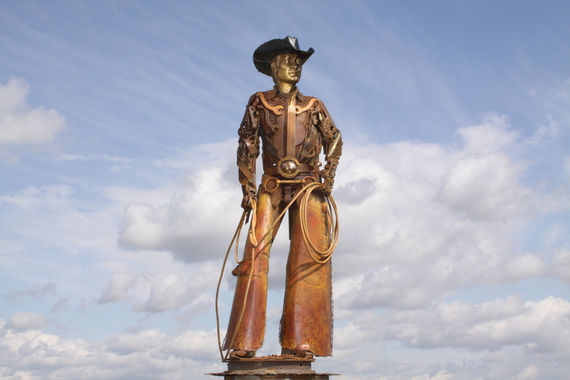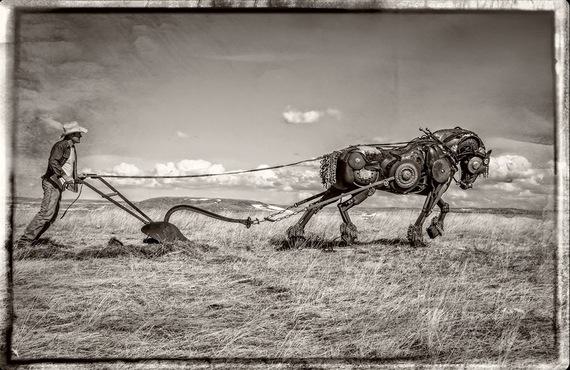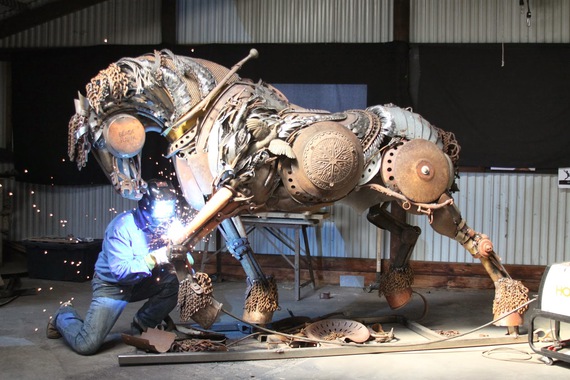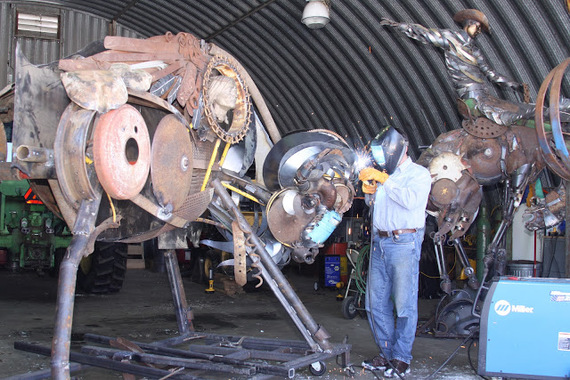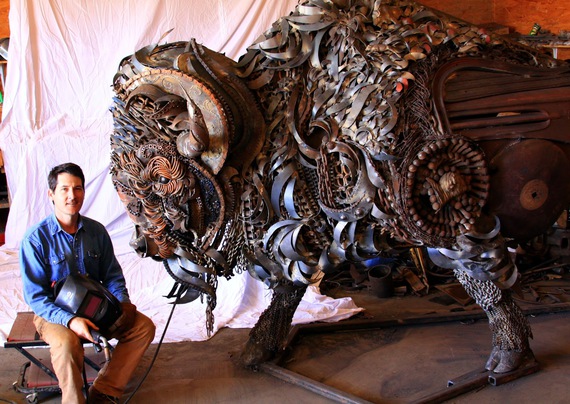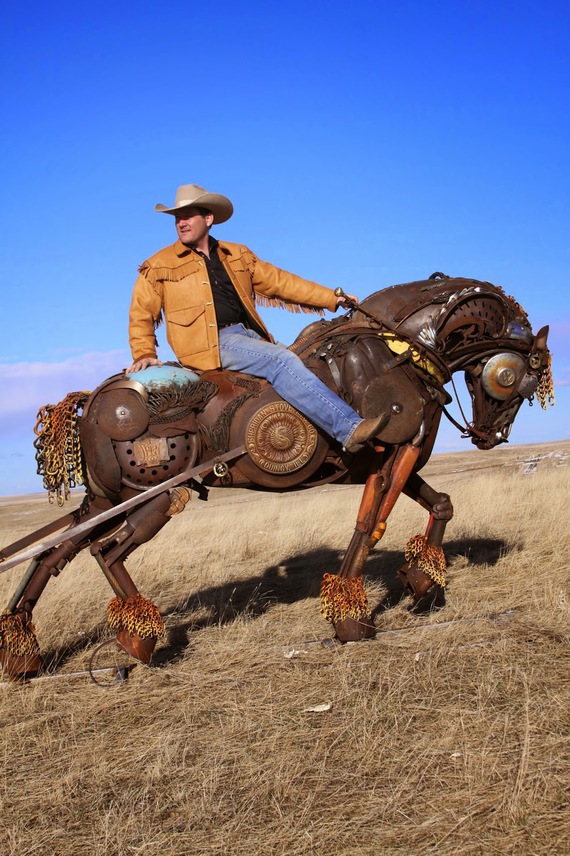 All images courtesy of John Lopez. View more at
his home page
or visit him on
Youtube
.