Gorgeous Redesign of Medibank Building by Hassell Studio
Posted on
June 11st 2015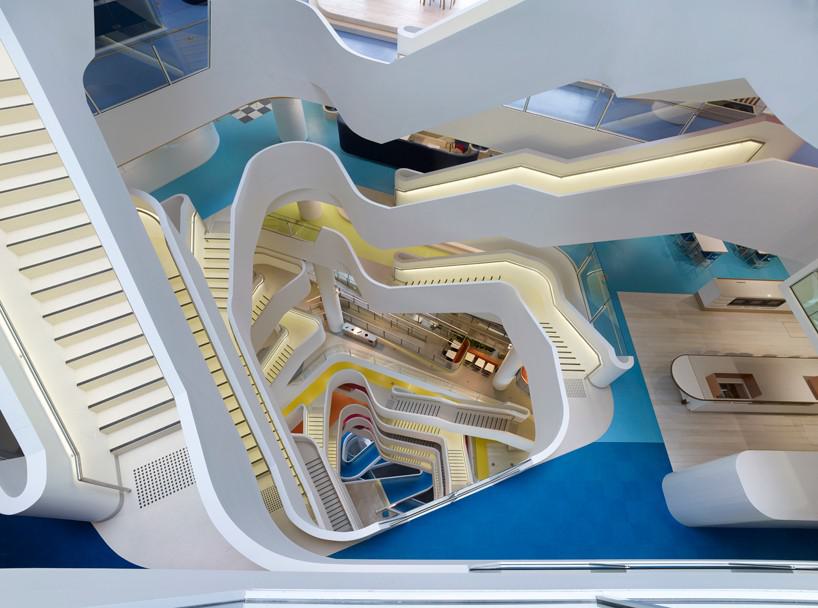 Melbourne health insurance company Medibank was looking to revamp their interior design to better reflect the company's working philosophy and open structure. So they reached out to Hassell Studio who orchestrated efforts from top-notch designers Russell & George, Chris Connell and Kerry Phelan. The designers collaborated on this stunning new design which features a colorful, undulating staircase and ramp that accentuates the massive space inside the building while providing a rich variety of working environments (26 in total) to suit all tastes and work ethics of the employees. Whether they enjoy a more secluded and relaxing environment, or a more social atmosphere, or maybe a spot on the terrace to enjoy the views, there is no shortage of variety in this masterful use of color and space.
Beyond the aesthetic many considerations were made to improve the overall quality of the working environment. The open space and proliferation of plants were designed to improve air quality. Ramps allow employees to cycle their way up to bike storage, and there's even a sports court. But let's be honest, the most impressive feature of this design is that it just looks so cool, modern and unlike office space we've ever seen. It truly is a work of art.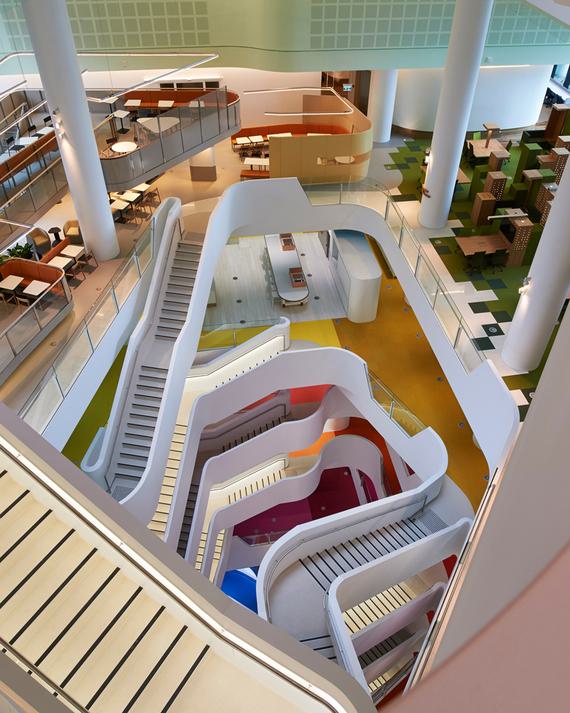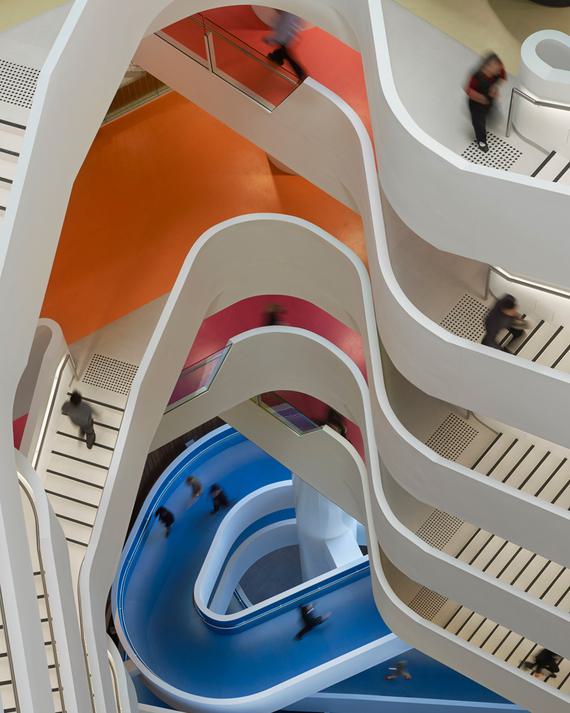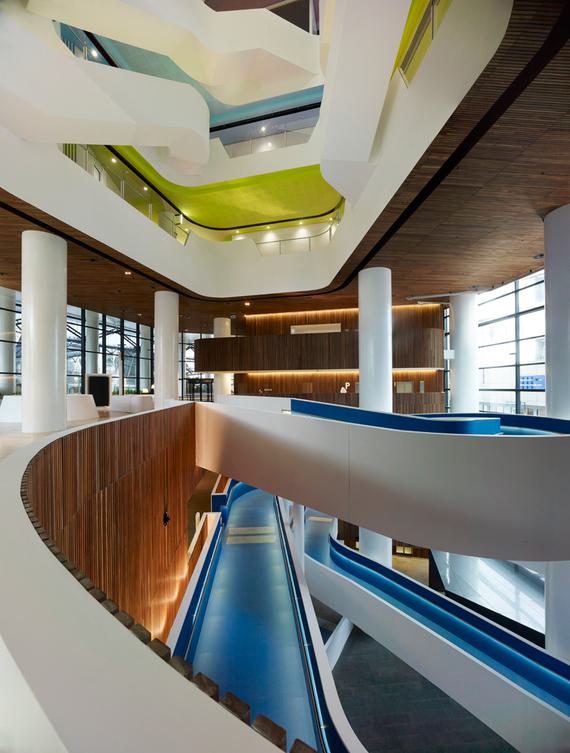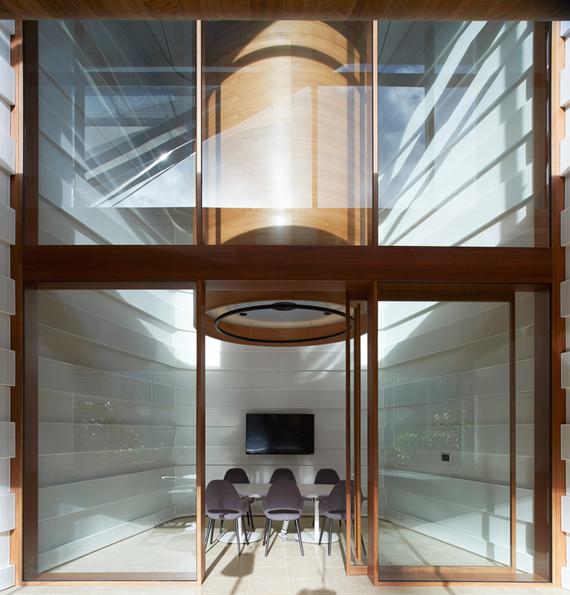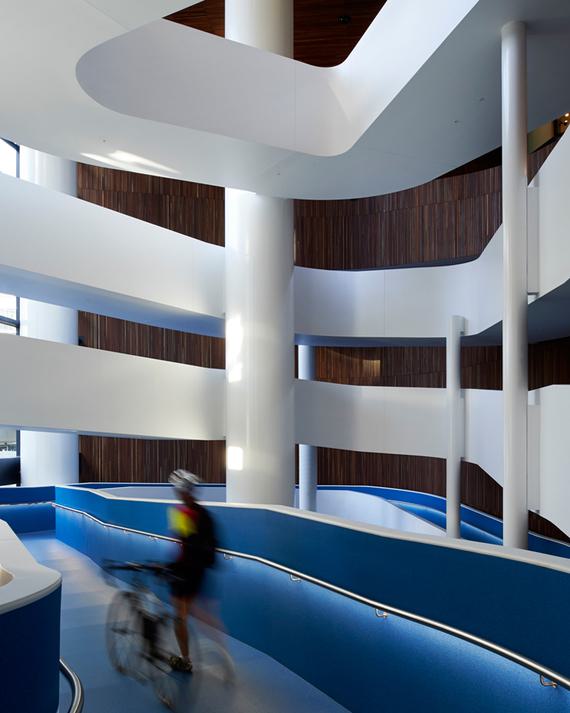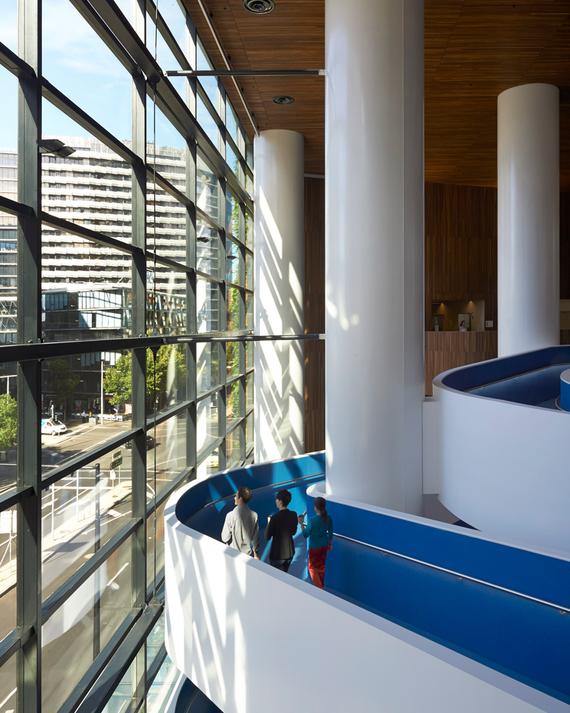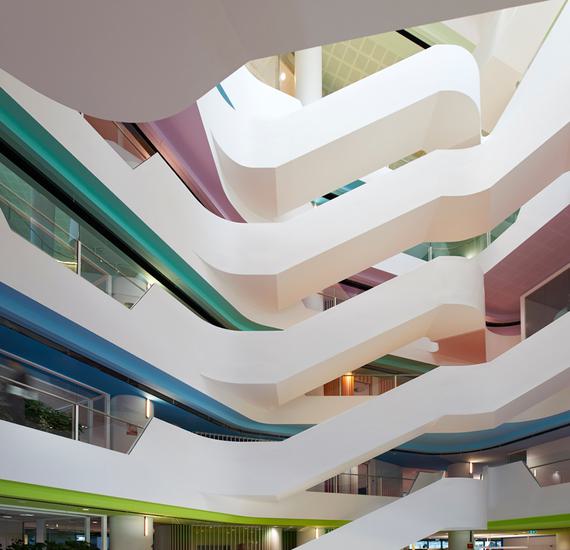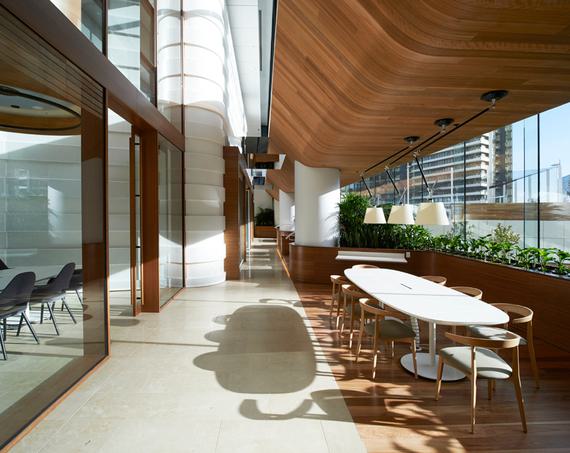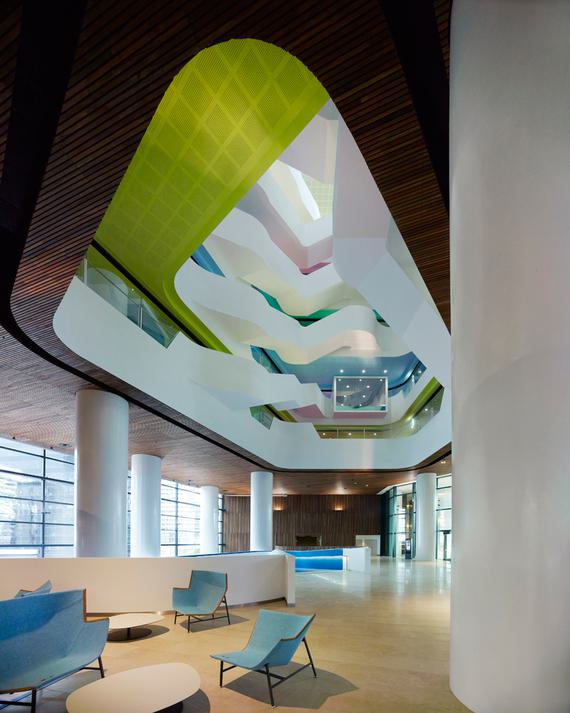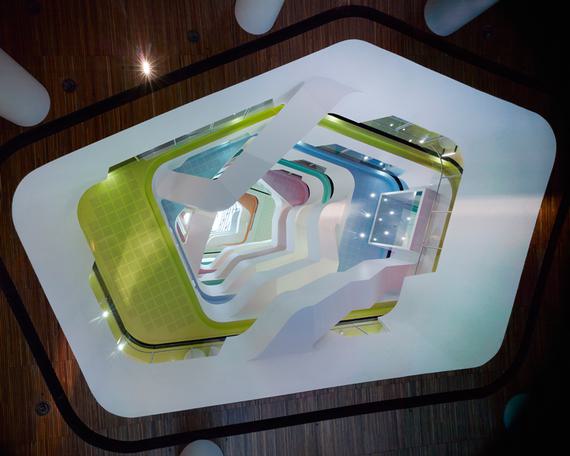 All images courtesy of Hassell Studio. View more at
their home page
.