The Vibrant Murals of Kobra
Posted on
August 18th 2016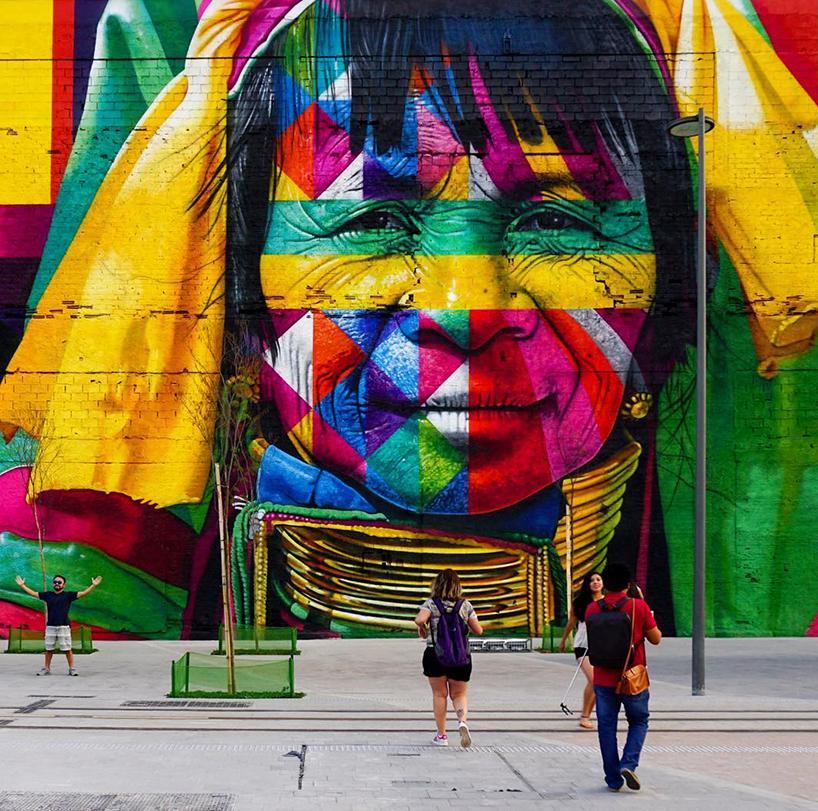 Street artist Eduardo Kobra erases the line between vandalism and a legitimate art with his dazzling, larger than life murals. You know your street art is legitimate when the local police commission a piece for their precinct wall. Raised in the suburbs of Sao Paolo, Kobra's been a fixture in the local street art scene for years - cultivating his own style, and eventually forming a crew which would establish a presence at street art festivals outside his hometown. It would seem that beyond the borders of tribe or country, people responded well to his iconic, large-scale portraits - some of which include Abe Lincoln, Albert Einstein, Tupac and Biggie. His calling card, aside from flawless, photorealistic execution is the application of saturated colors, superimposed in abstract and geometric patterns which make these pieces an instant focal point of chromatic intensity.
His most recent work was by far his most ambitious. Entitled "Etnias" ("ethinicities" in english), it features a series of brightly indigenous faces from around the world. This piece was painted for the 2016 Olympic Games and requried 1,600 liters of paint and 3,500 cans of spray paint to complete. The massive painting provides a bright focal point on the "Olympic Boulevard" - a three kilometer strip that includes big screens, live music, and nightly firework displays. He's certainly come quite a long way since those early days in San Paulo.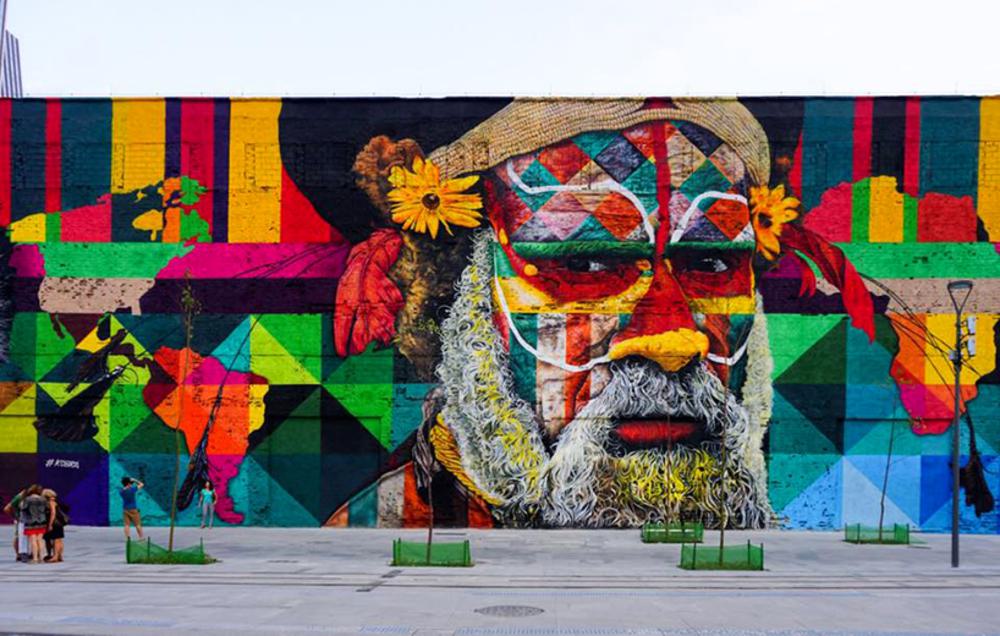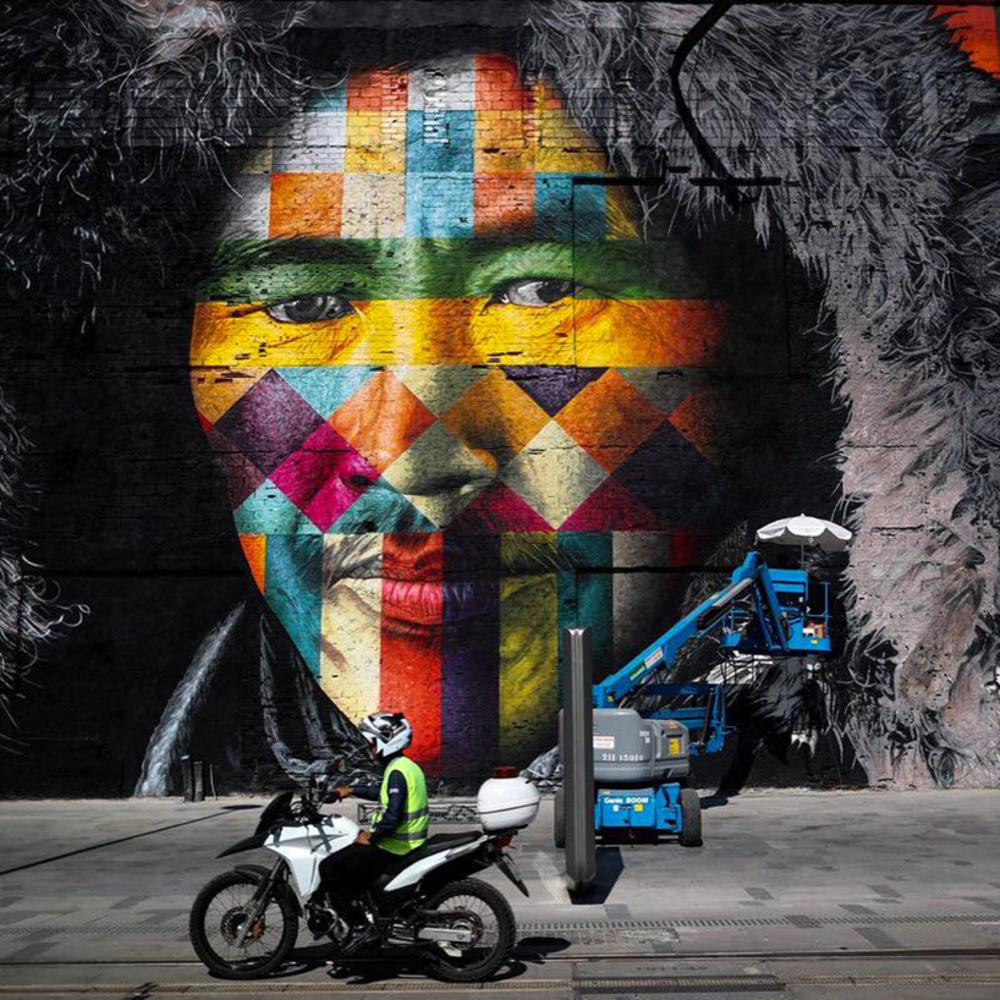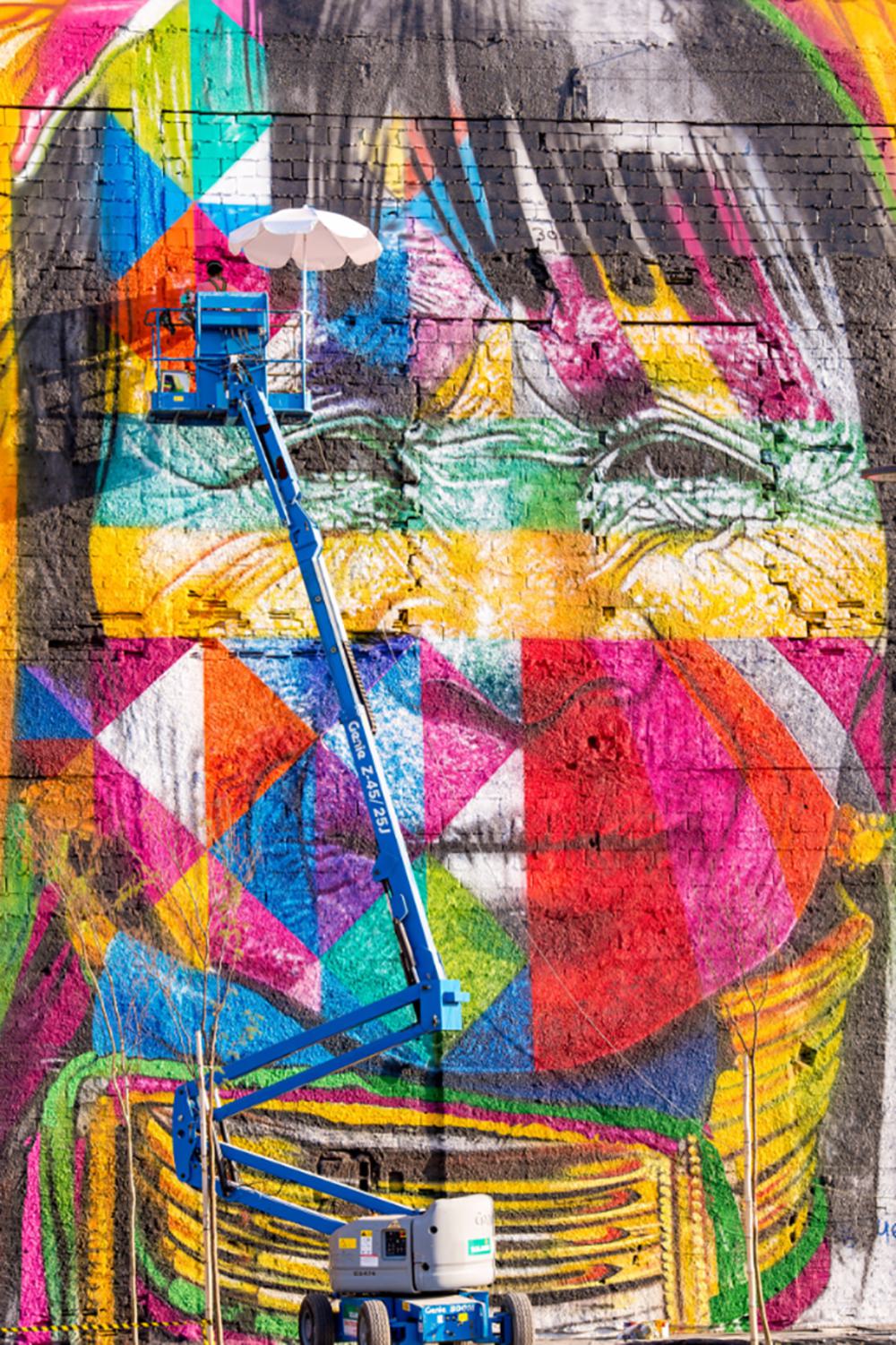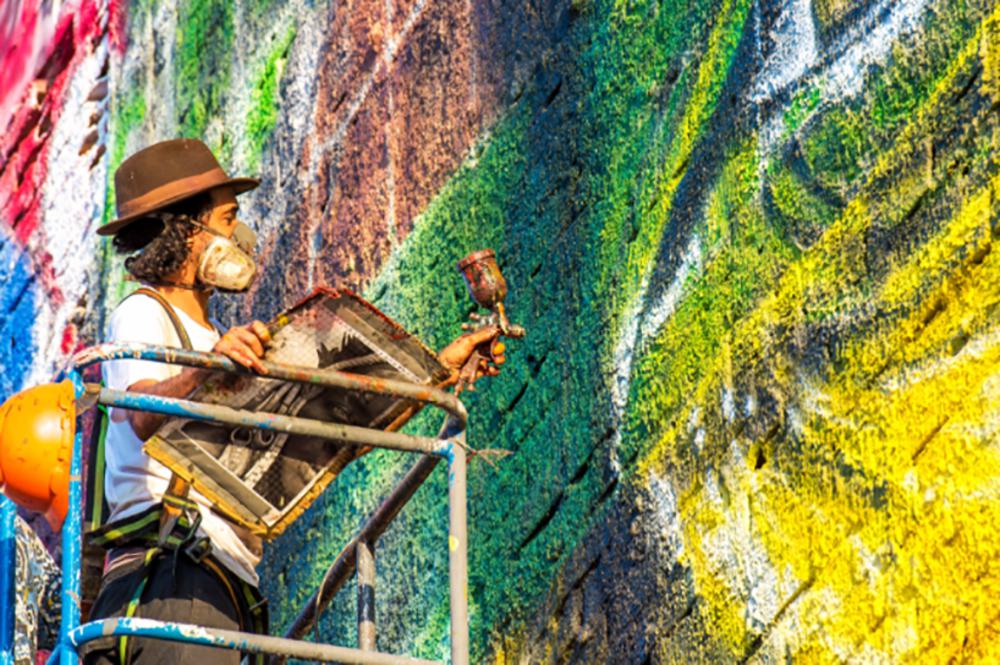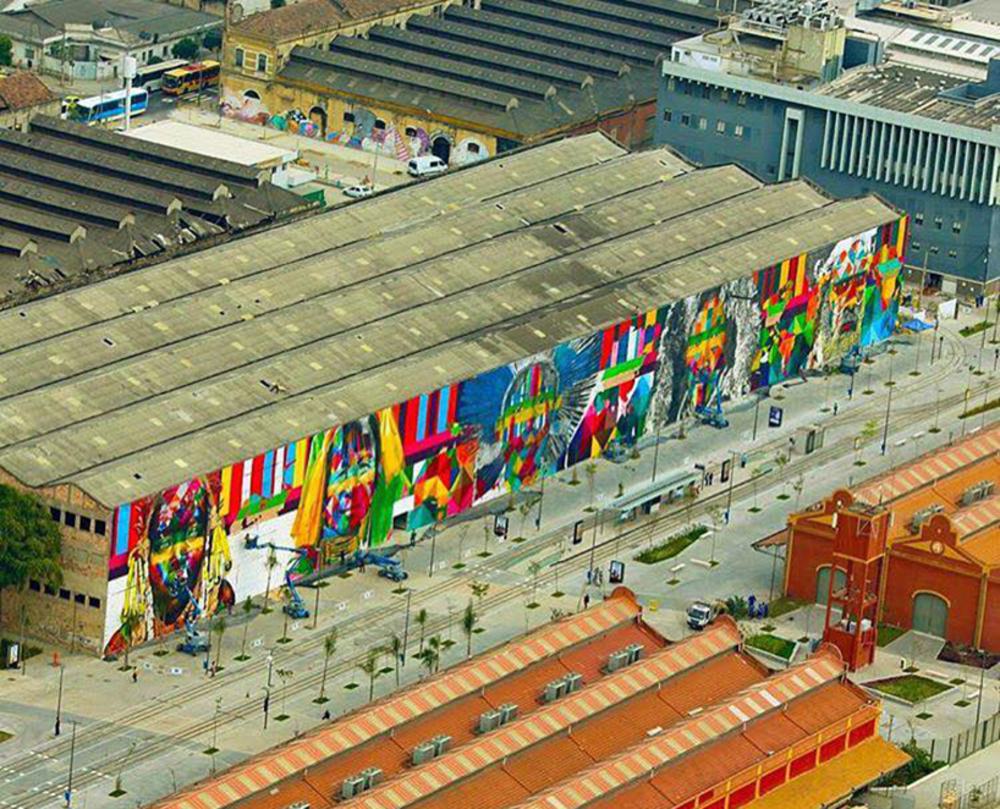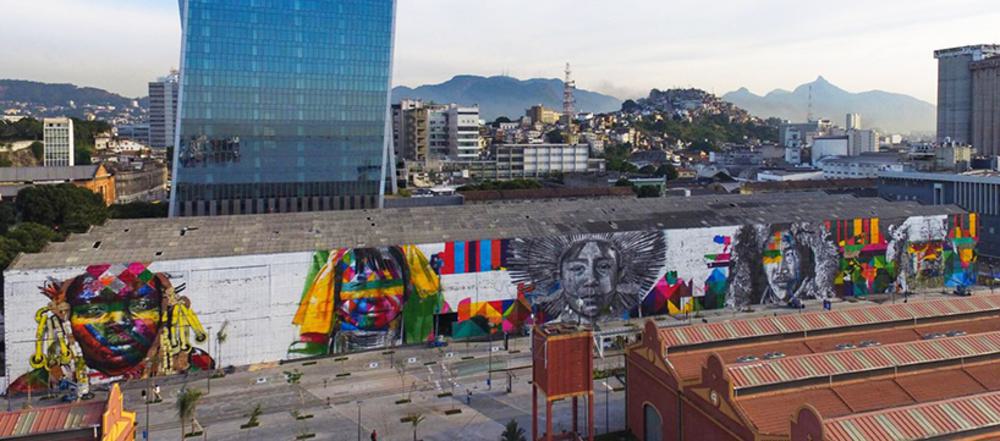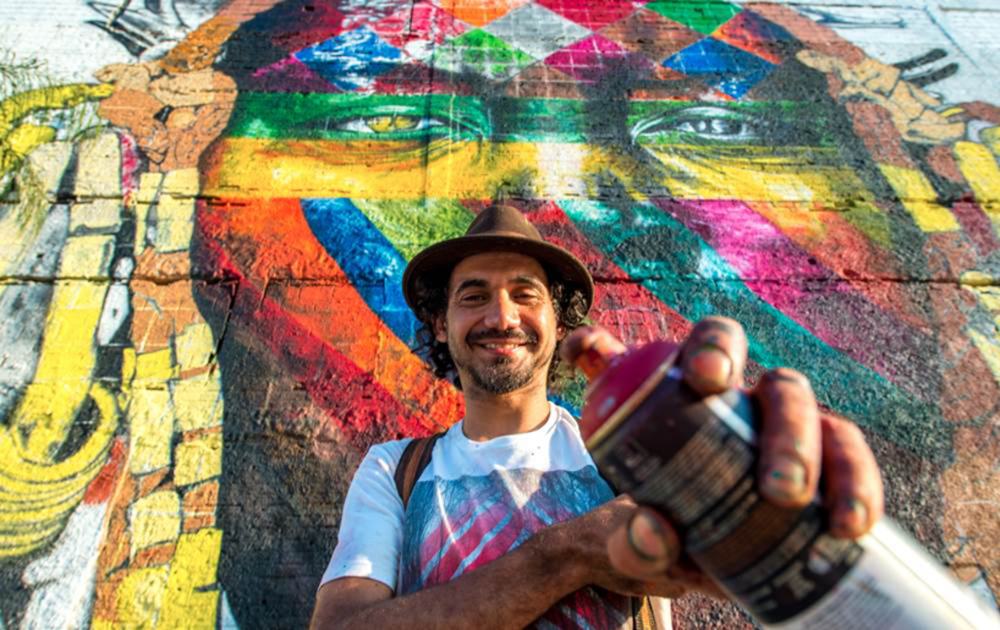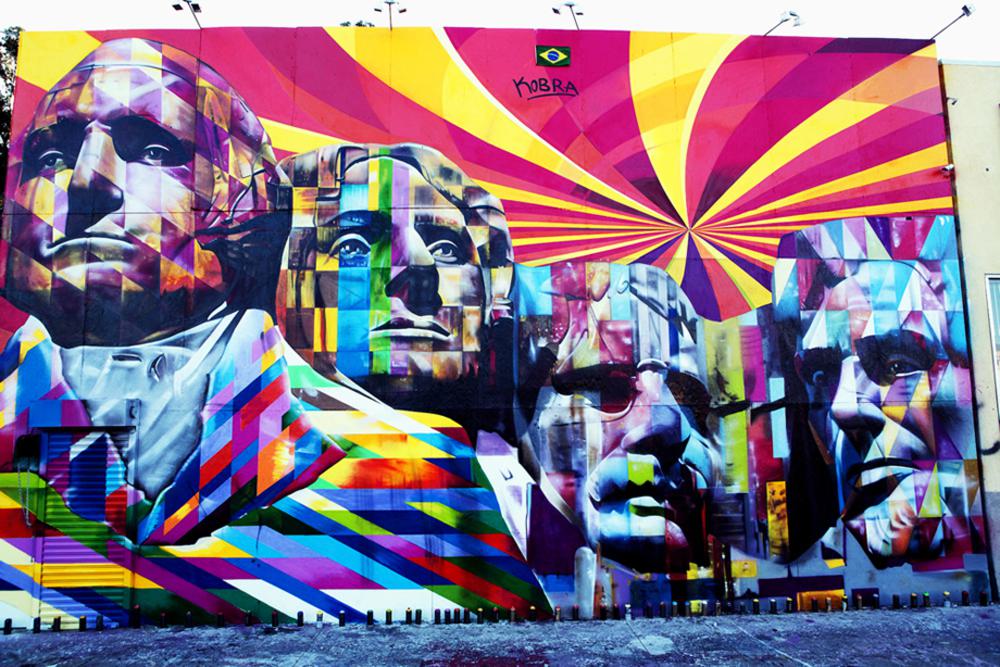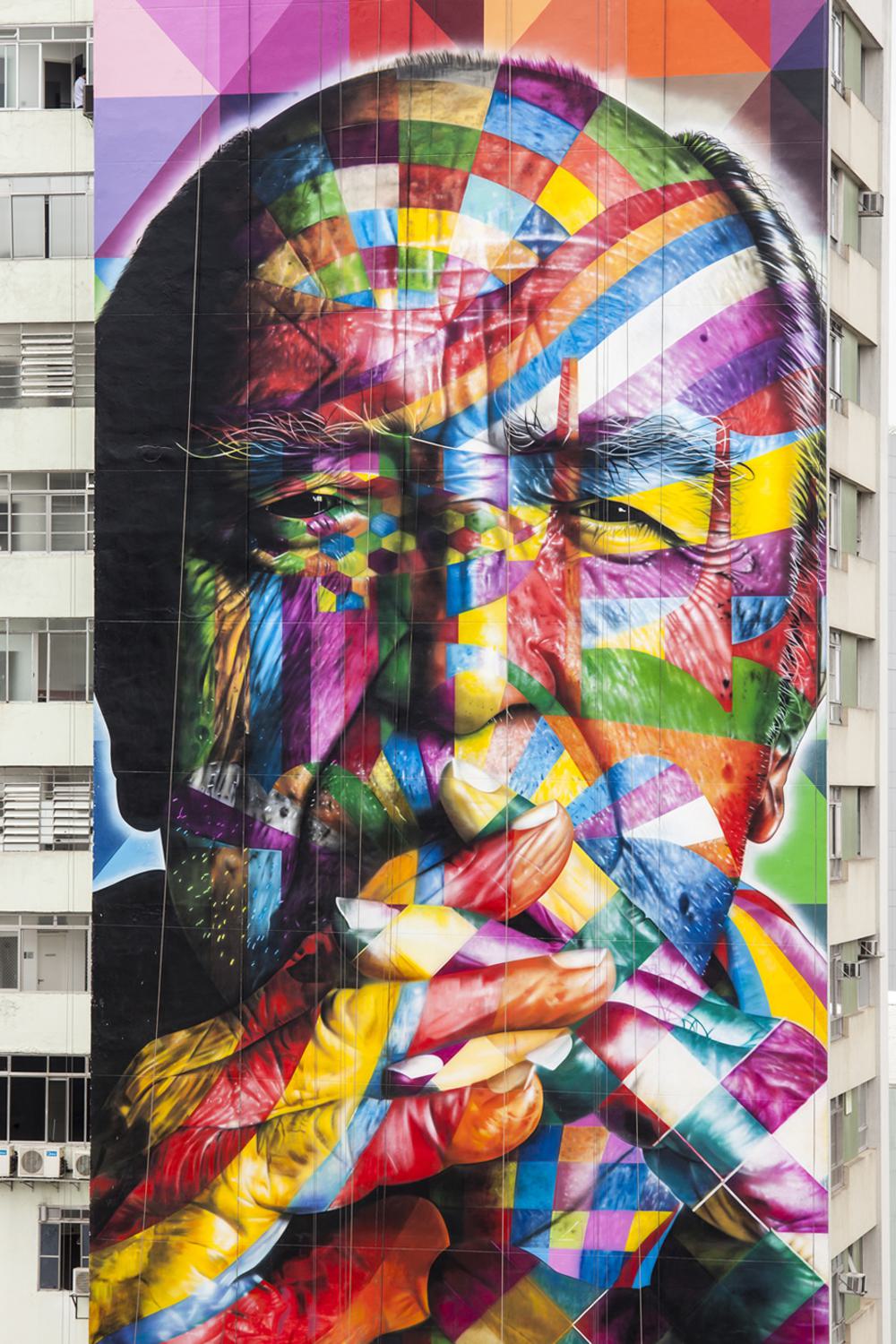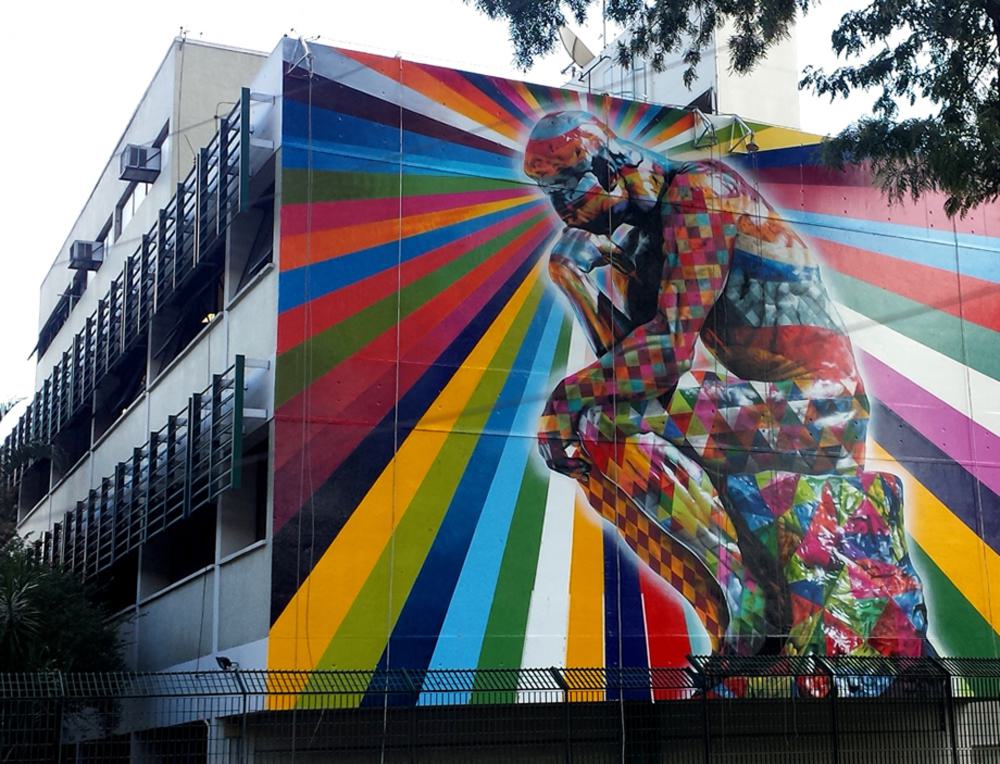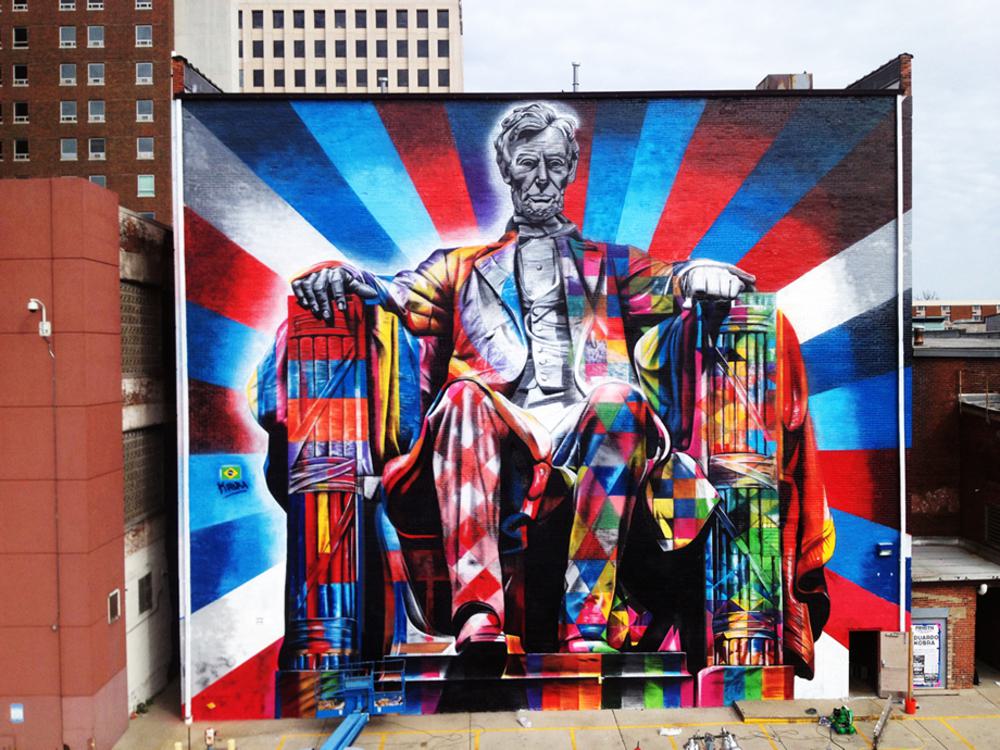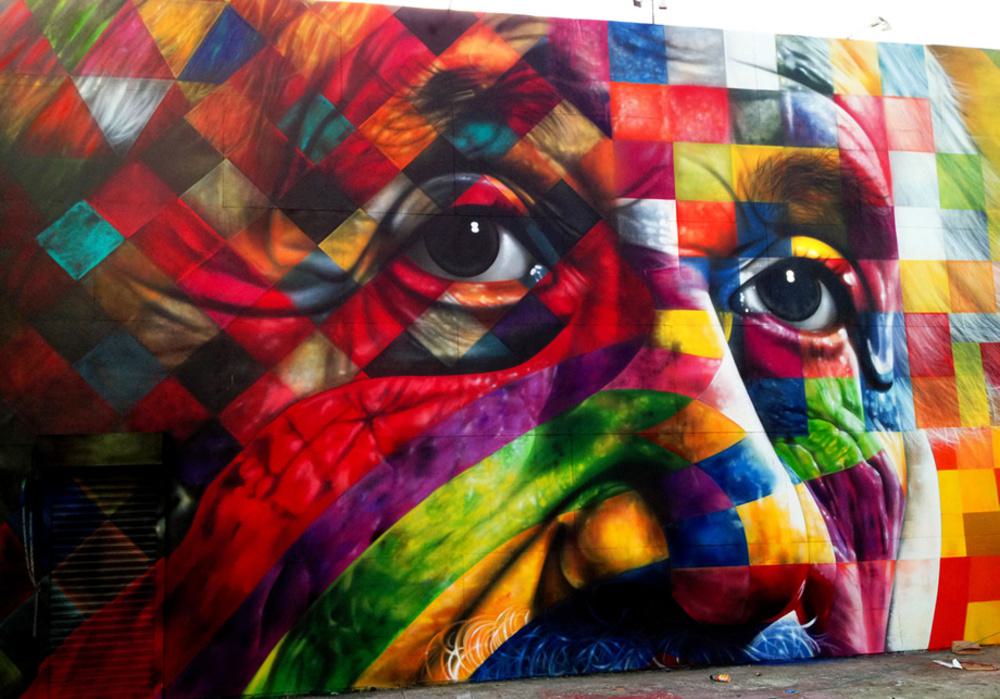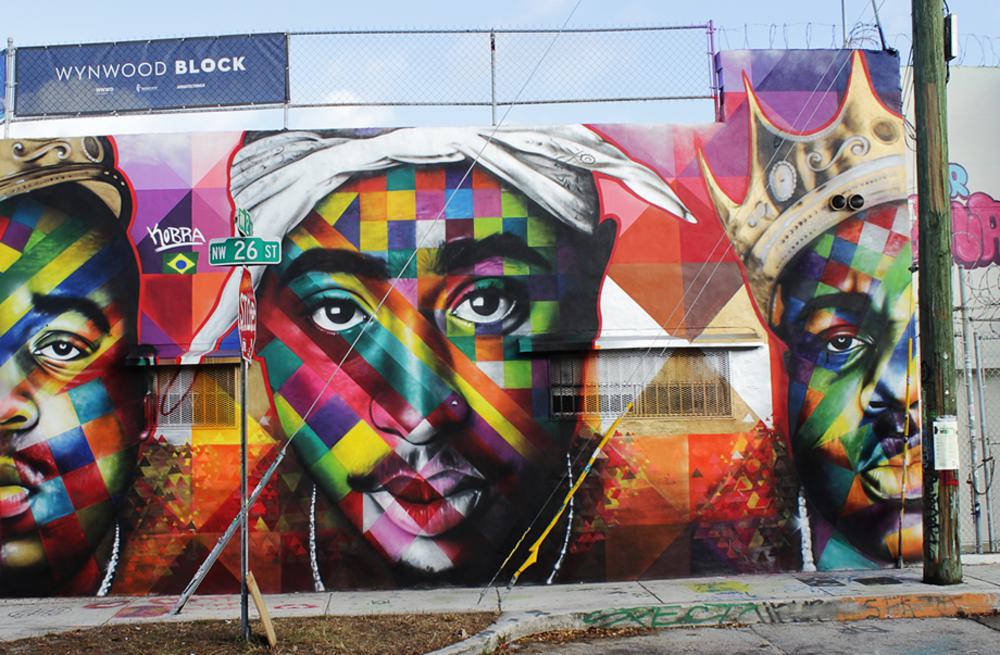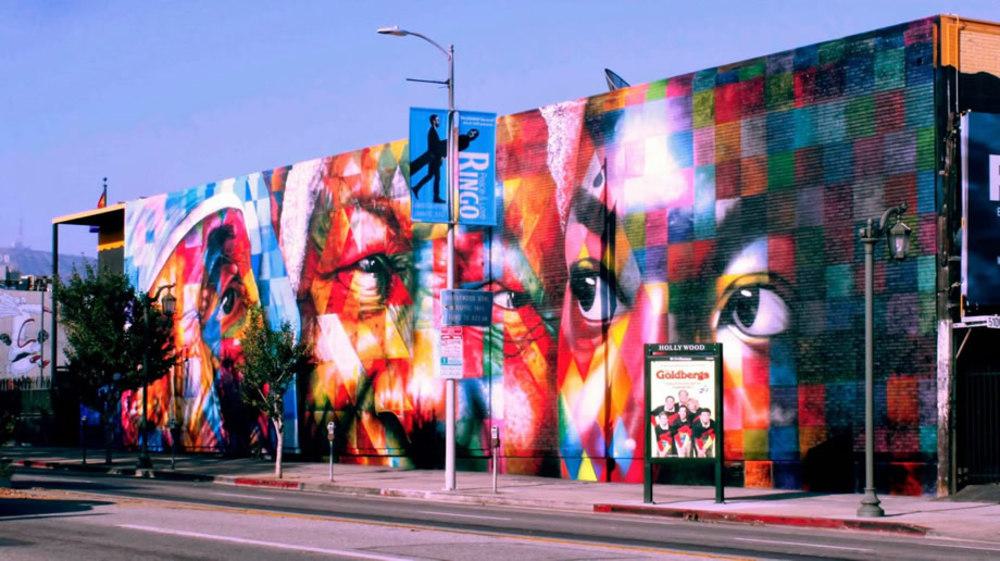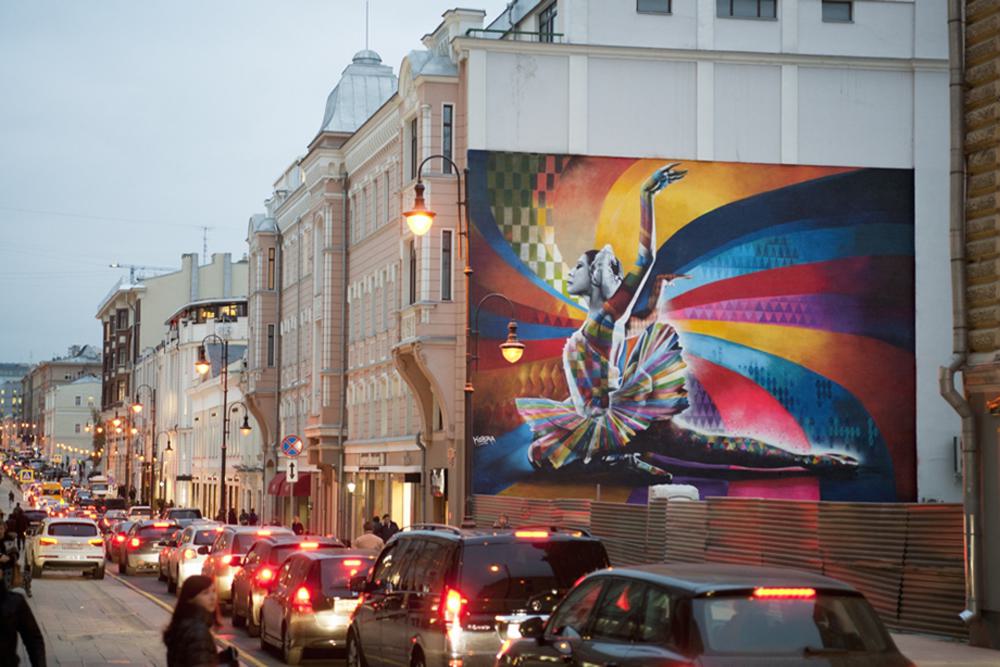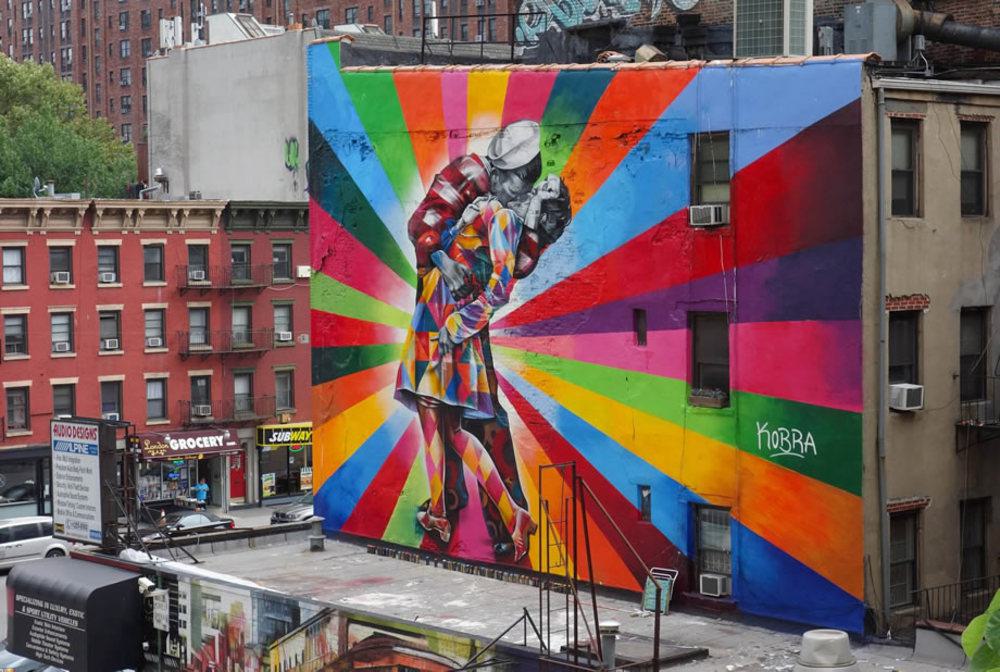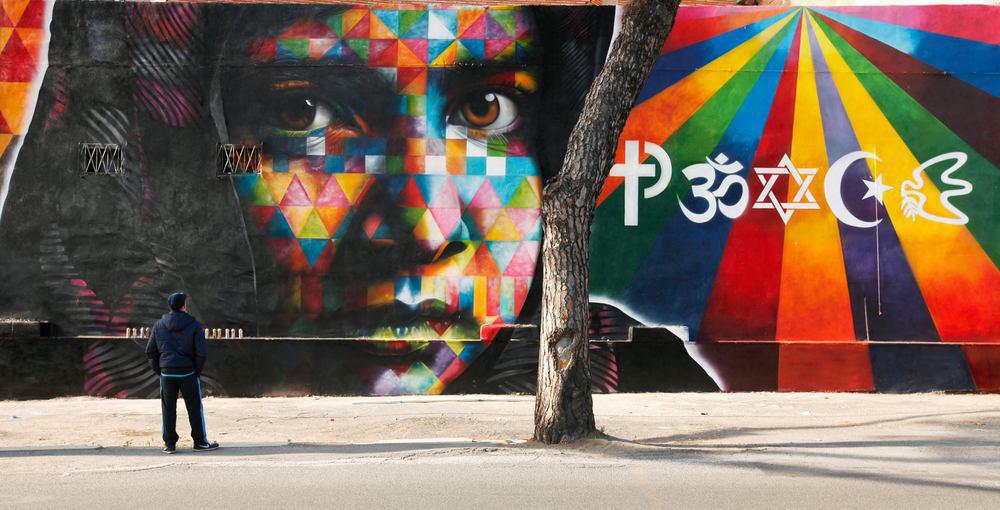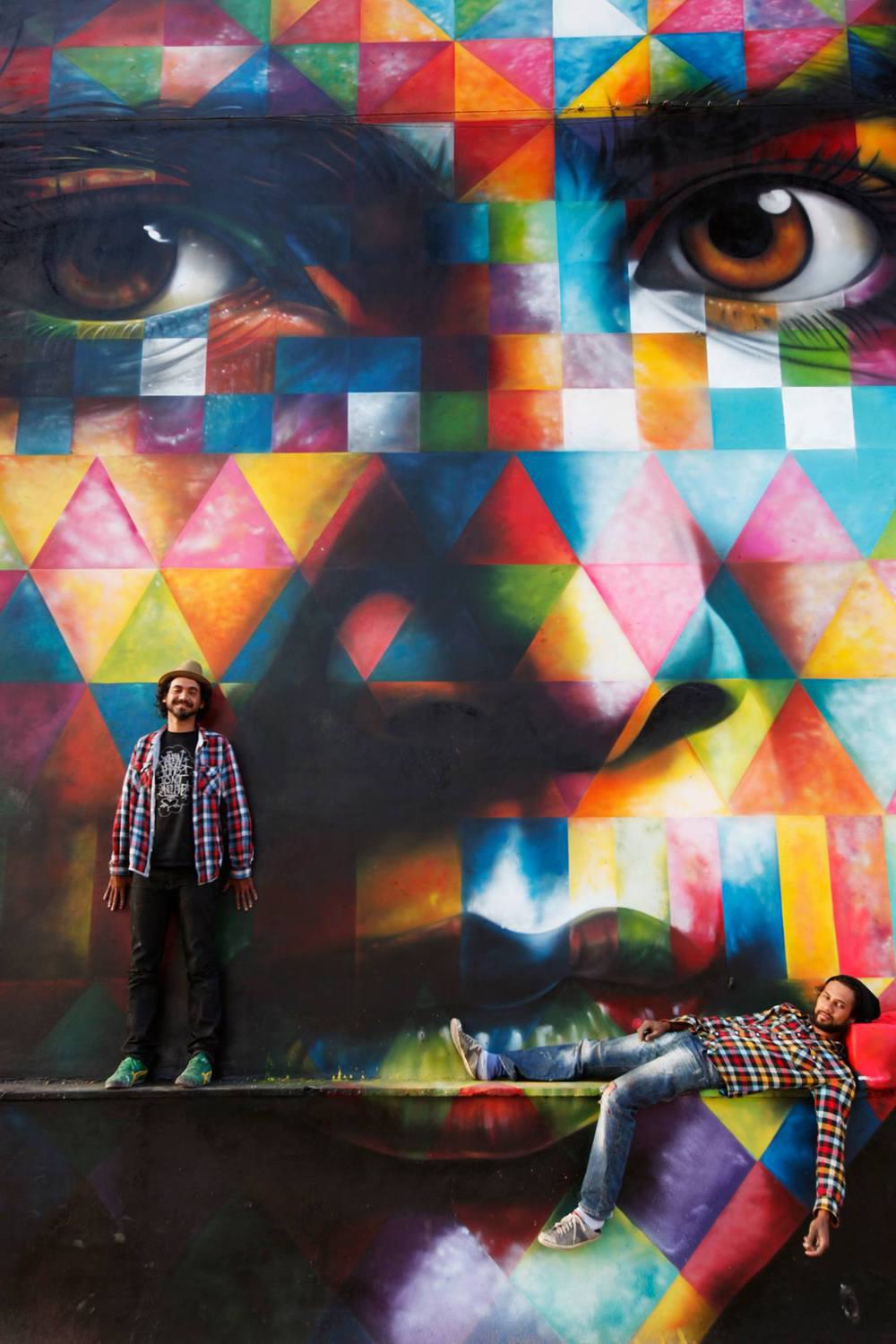 All images courtesy of Eduardo Kobra. View more at
his home page
or visit him on
Instagram
.