The Elaborate Paper Birds of Diana Beltran Herrera
Posted on
March 10th 2016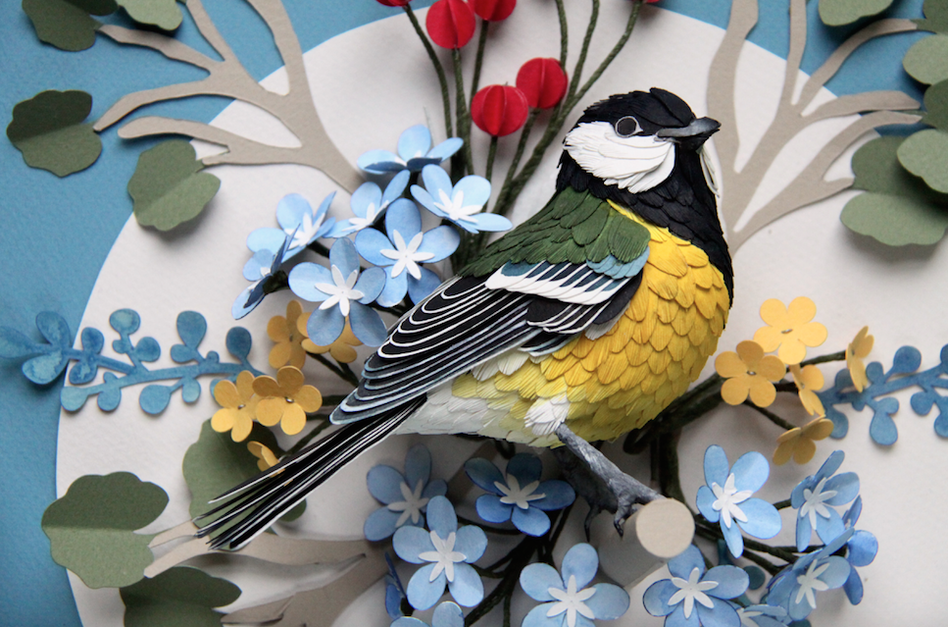 Bristol artist Diana Beltran Herrera has made a name for herself with her unique and intricate paper sculptures. Her work is driven by the urge for a connection to the natural world. Her muses are primarily of the avian persuasion, although her collection is currently expanding to include butterflies and plant life, all with the same startling detail and grace that attracted viral attention and earned her shows around the world. The Bogota native fashions these impressive specimens from 120 gr of colored paper with a rough finish.
Diana describes the process behind her magnificent creations:
"I use photographs, as the first resource. I then draw these birds in illustrator and print the drawing in the real size of these animals, so I get the idea of their bodies and volume. This is pretty much all I need, and I keep the photograph during the process to follow colour scale and details."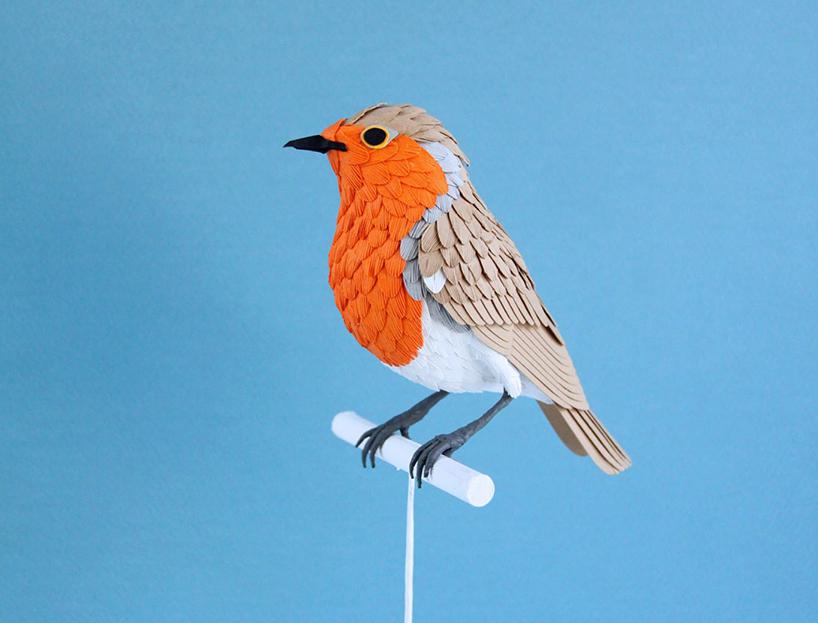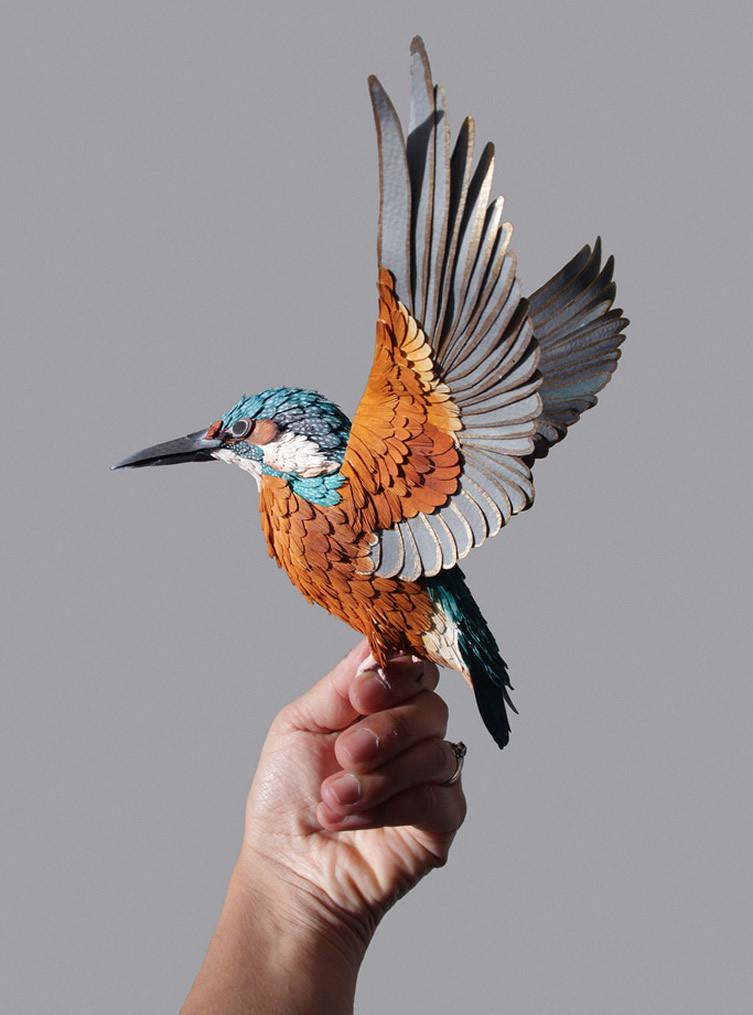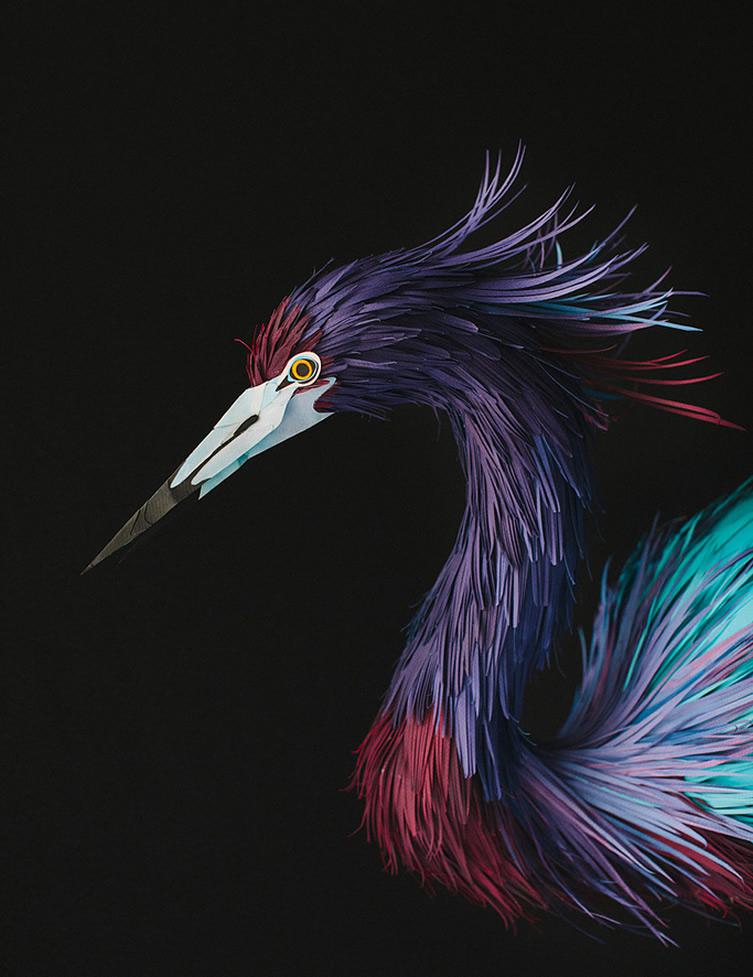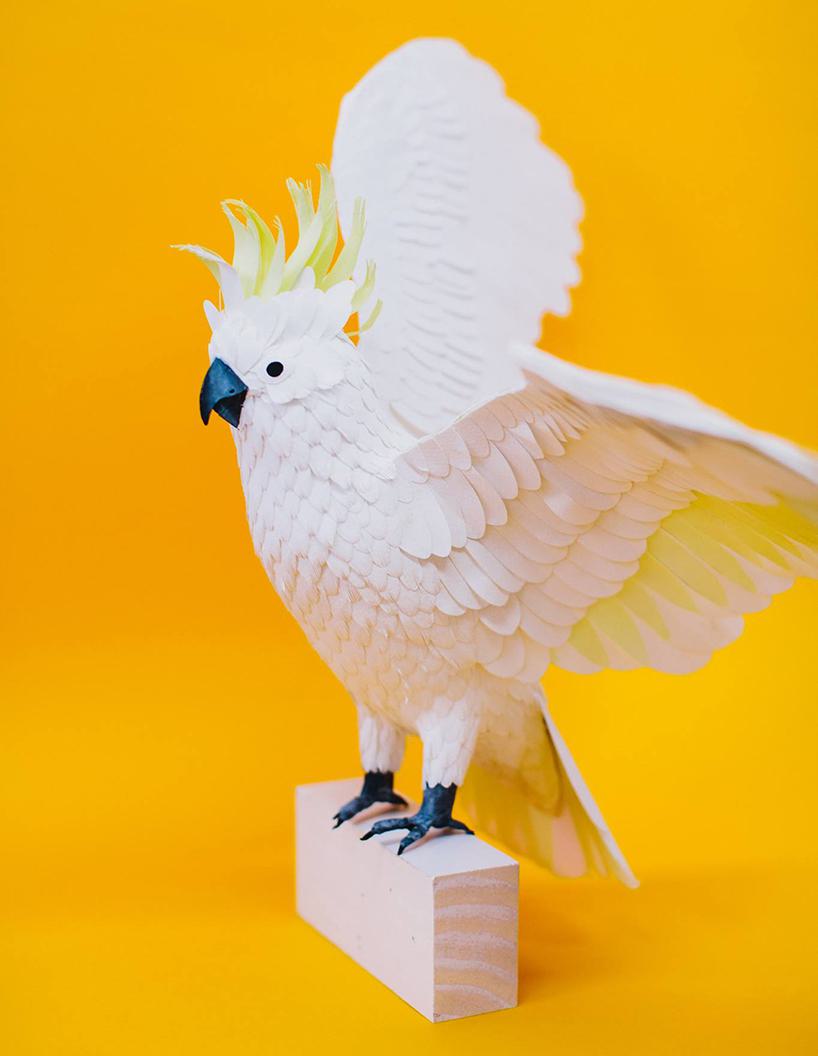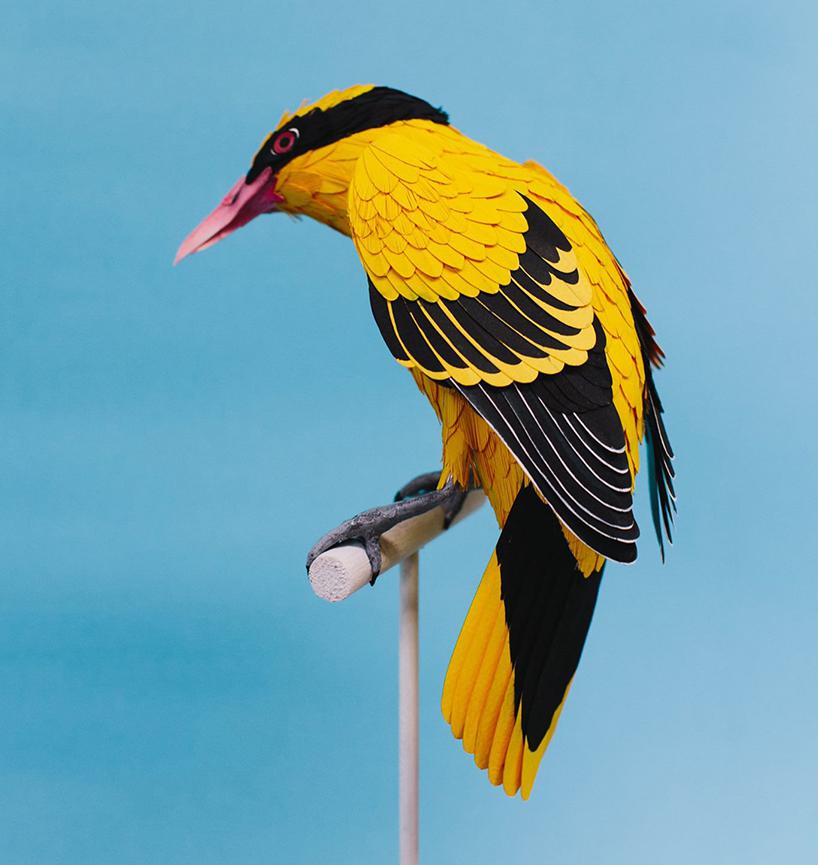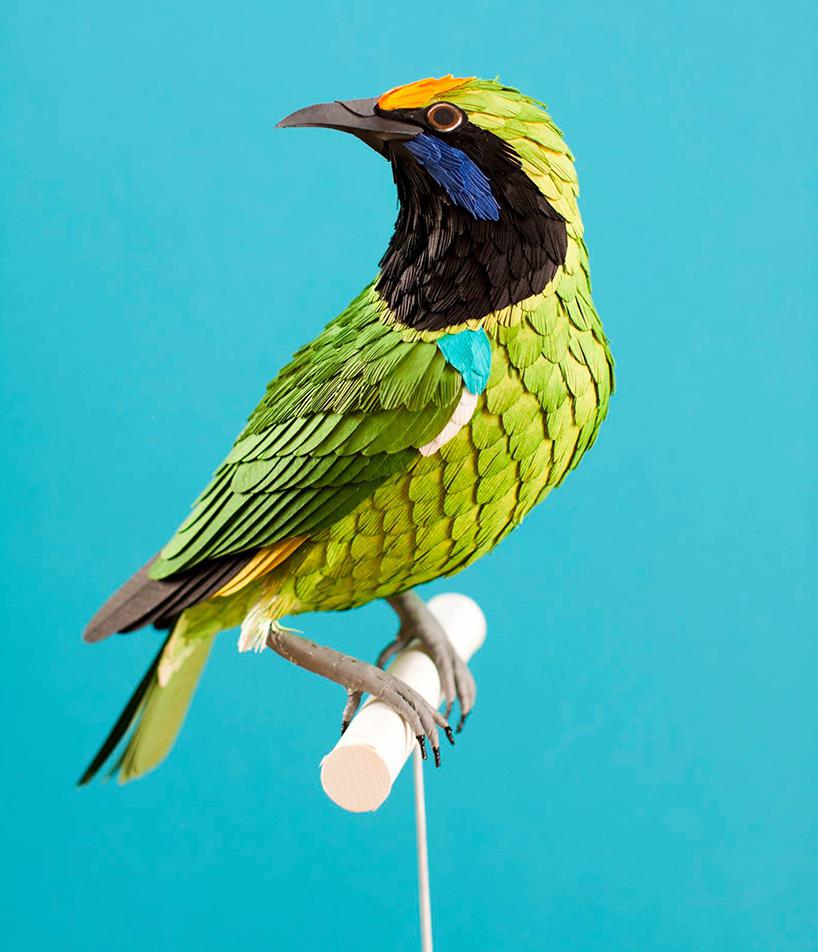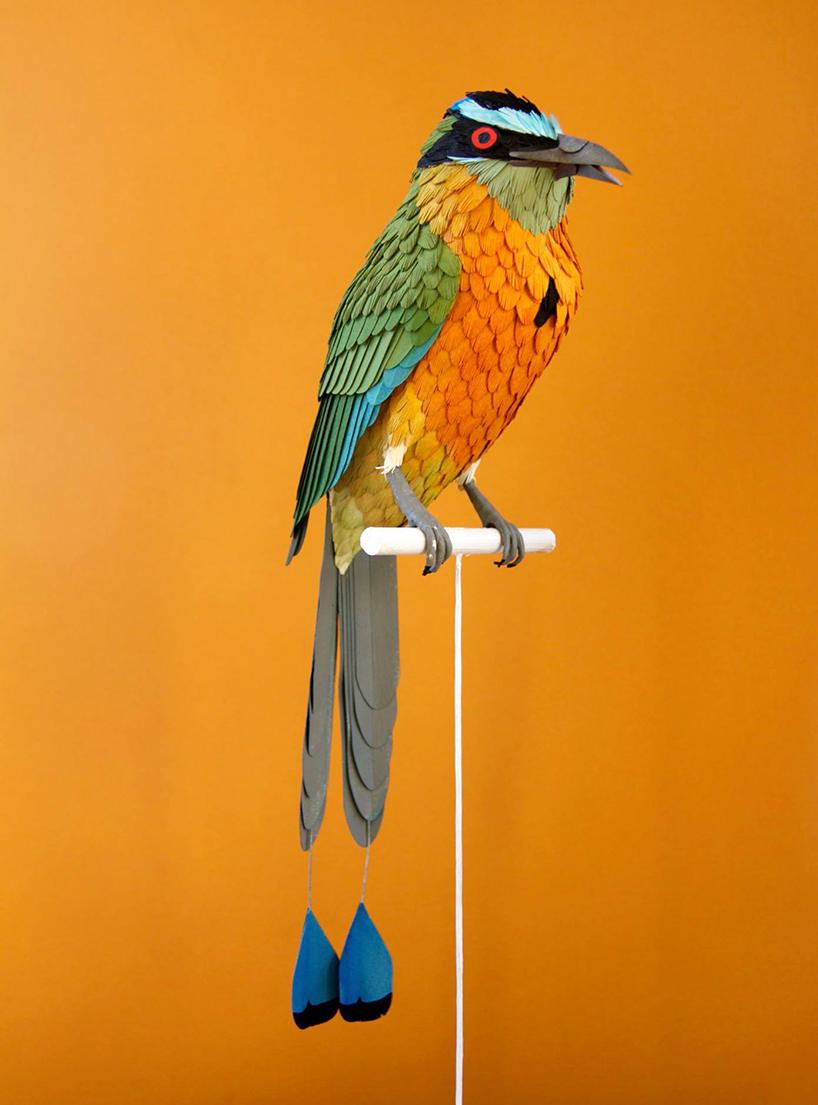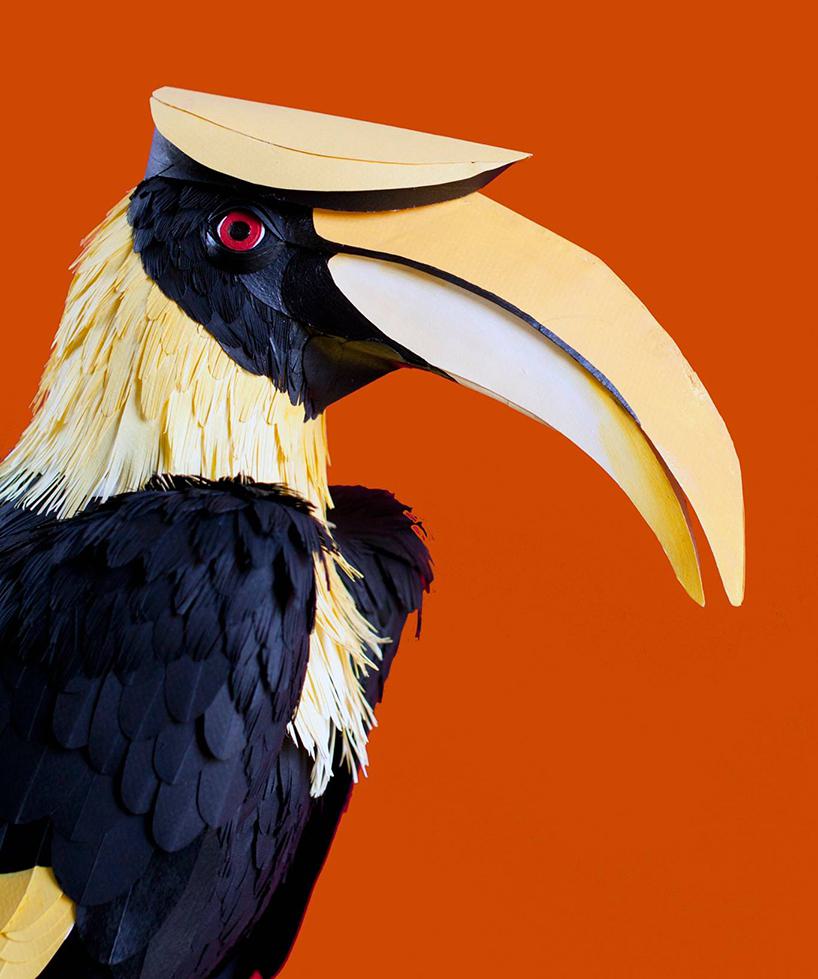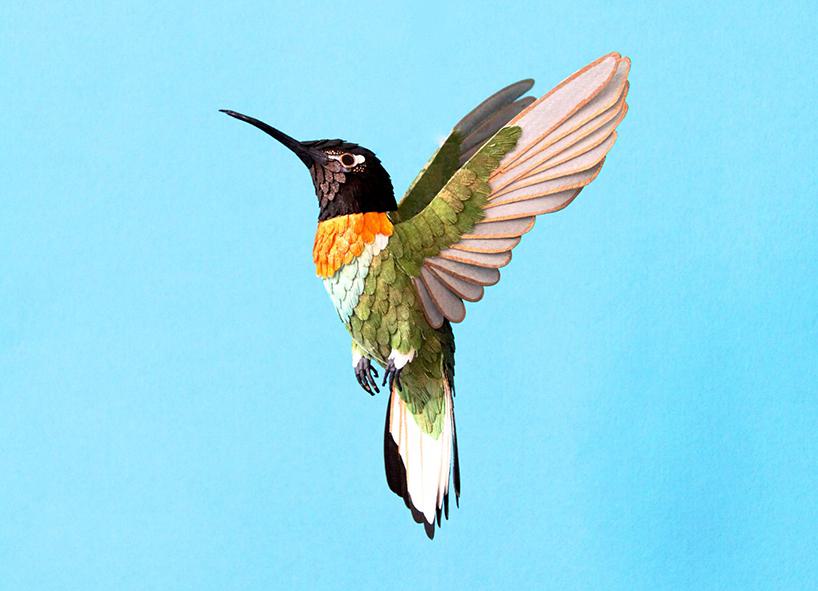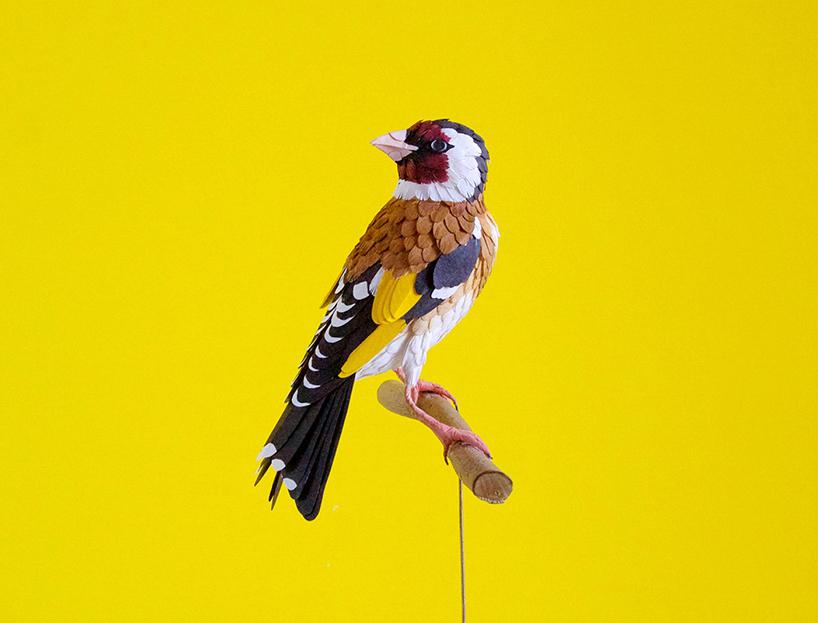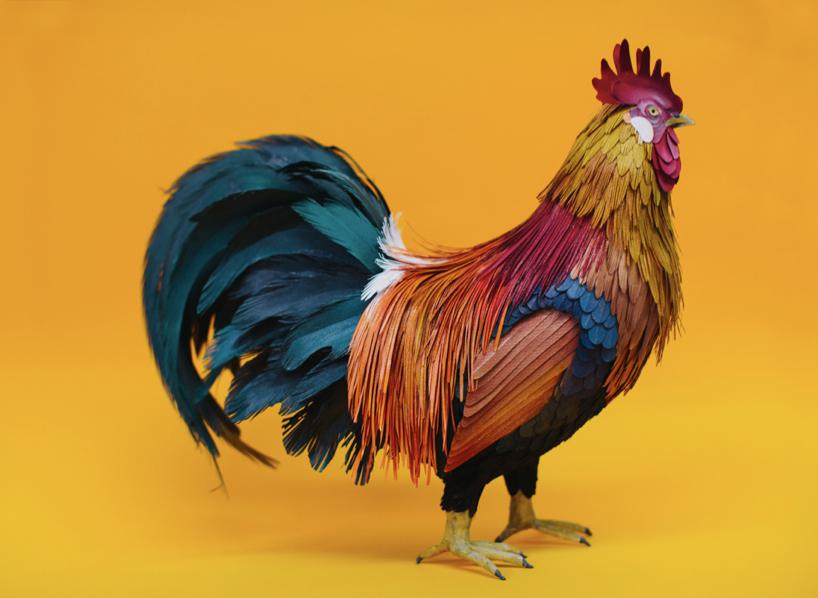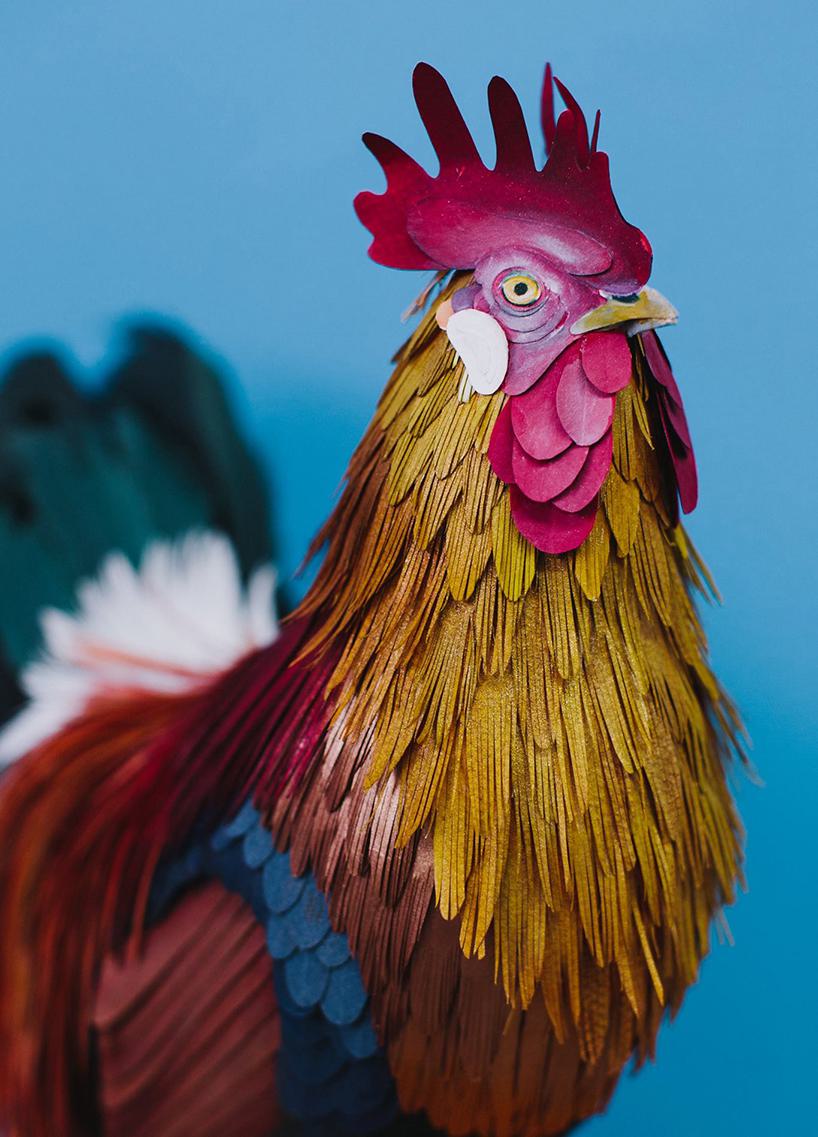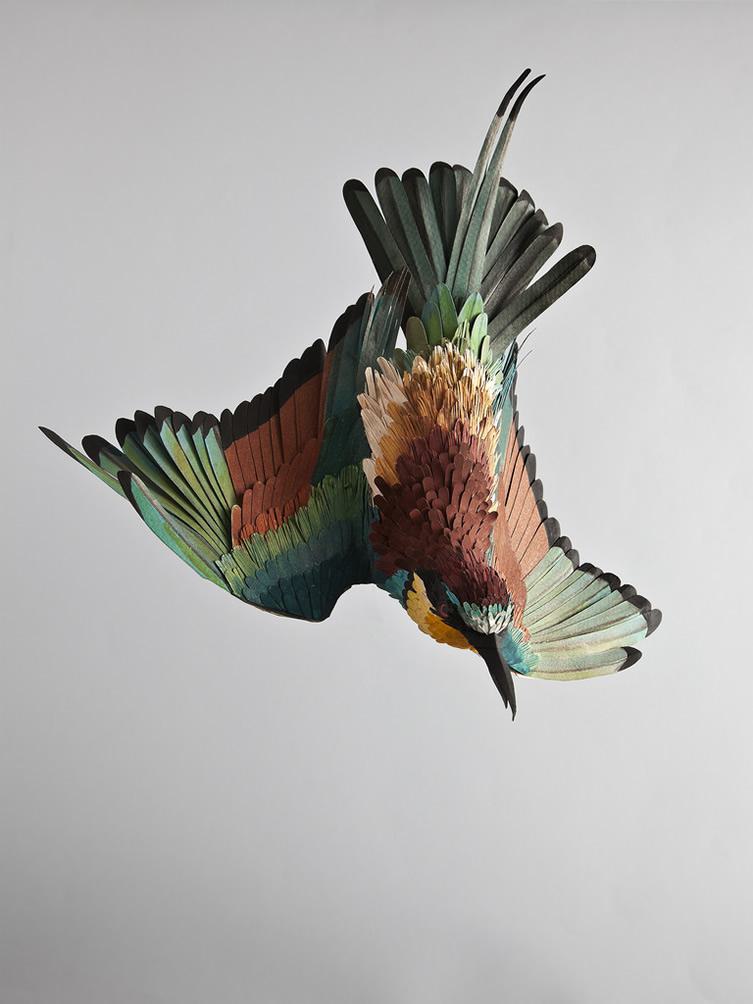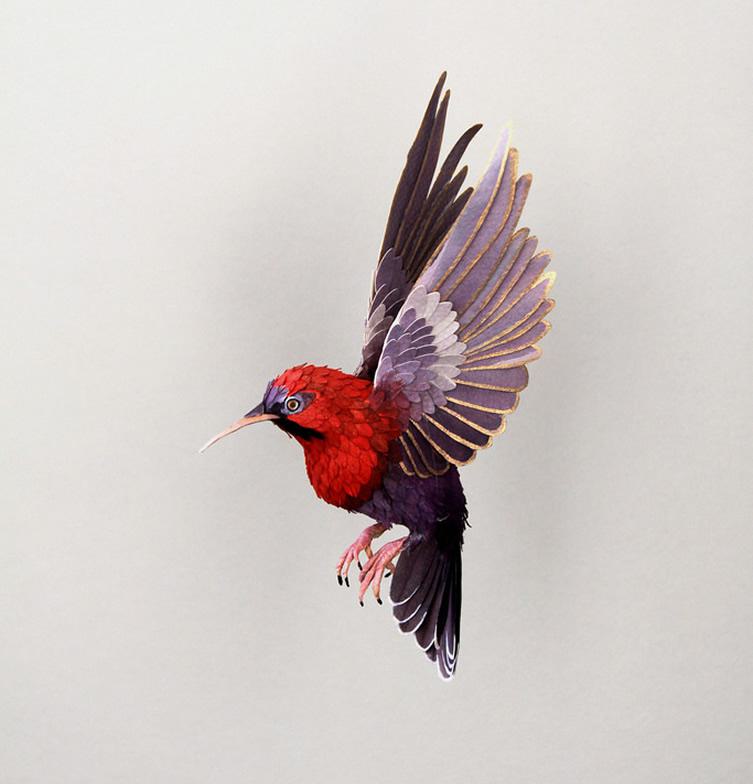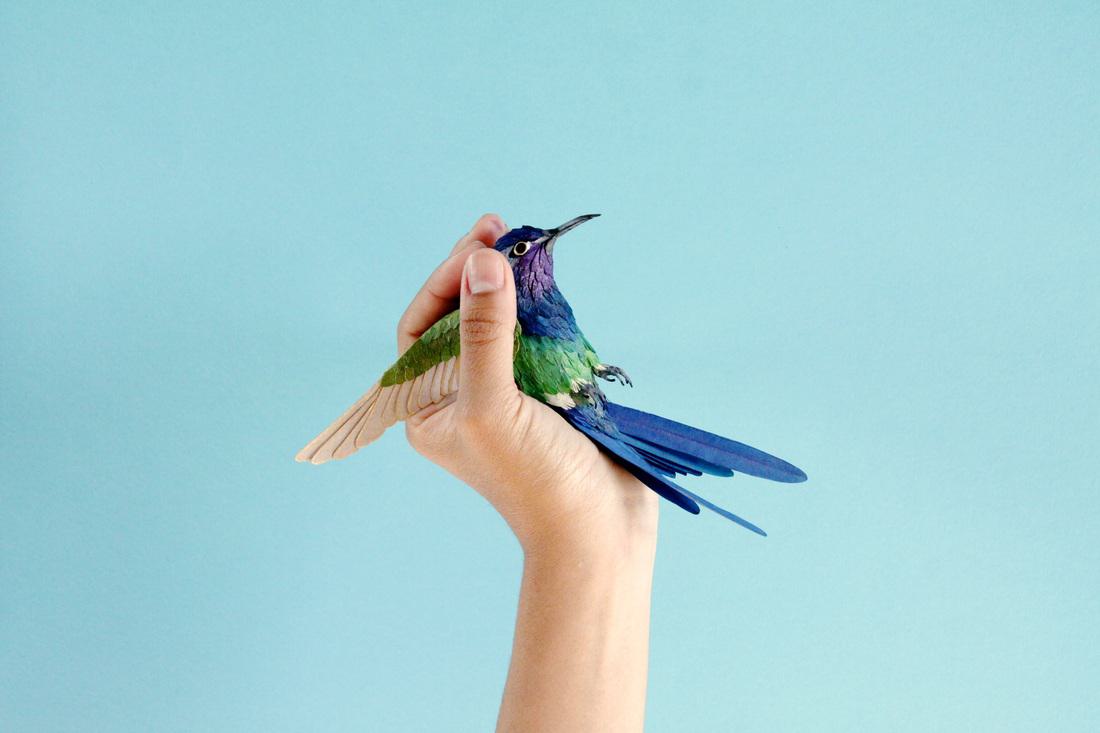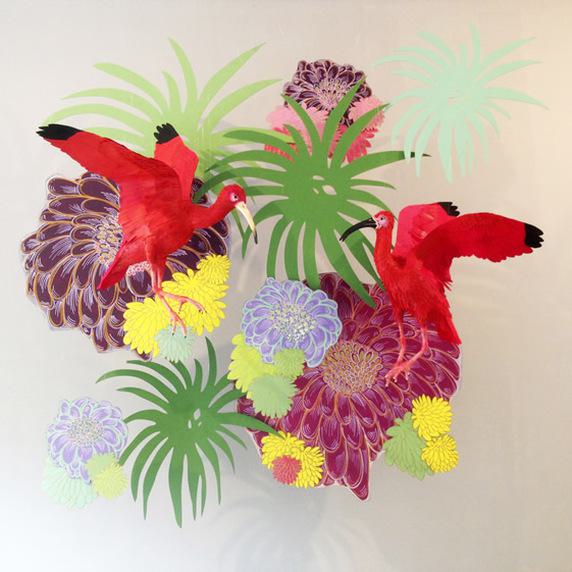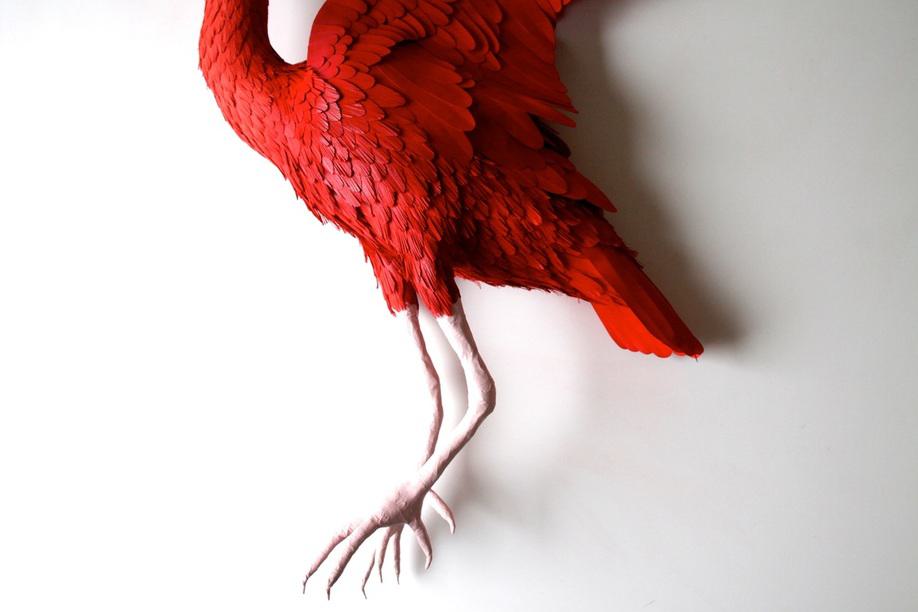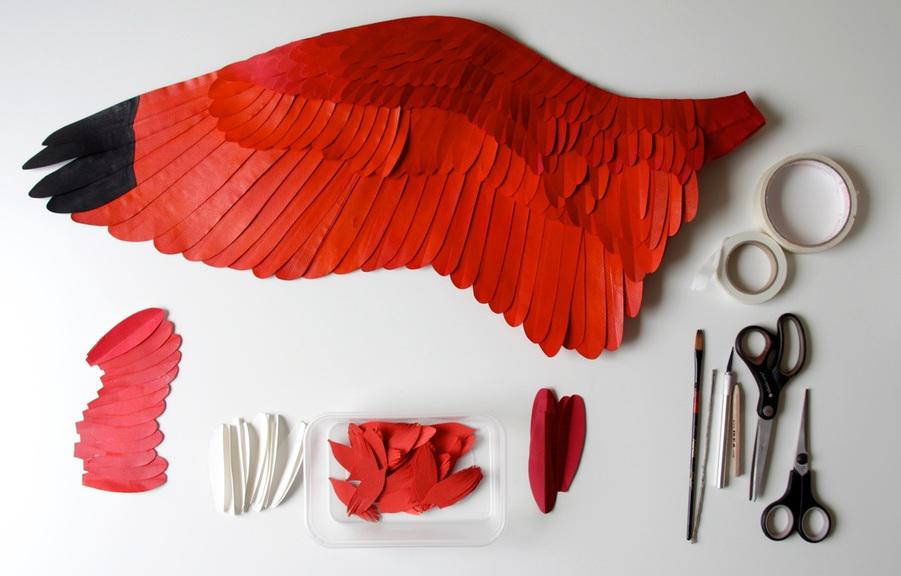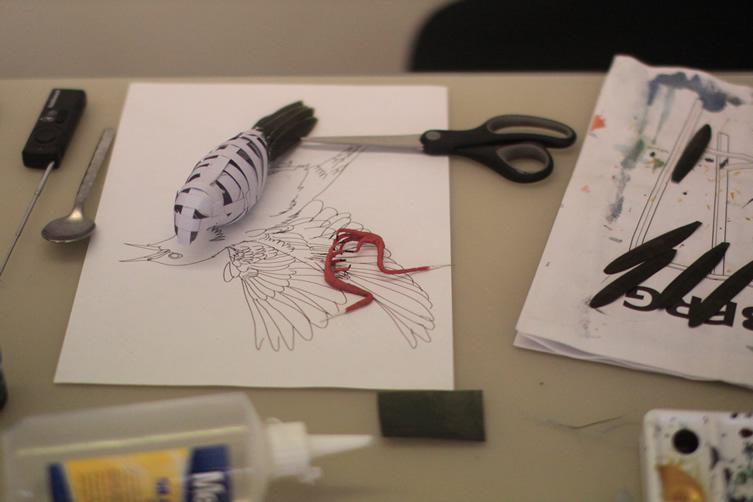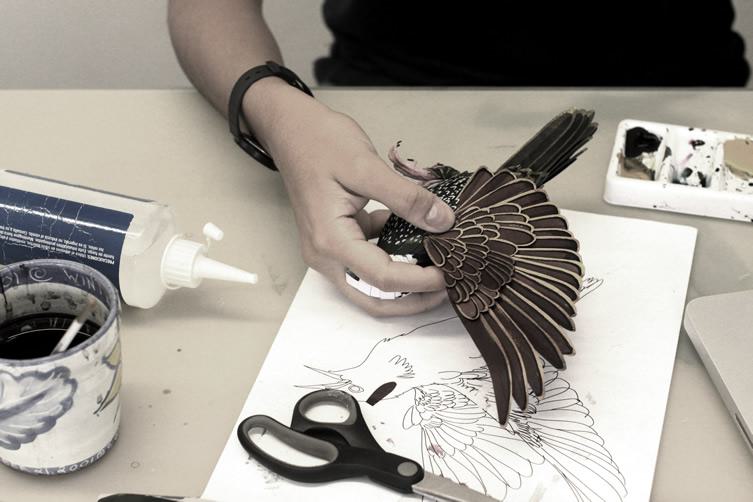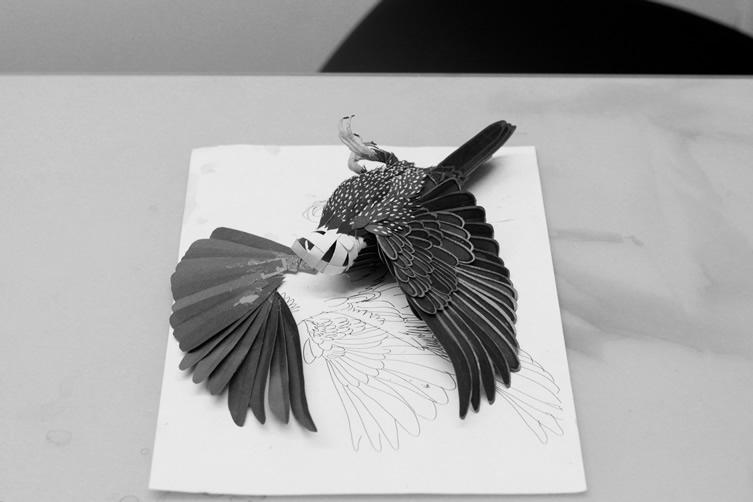 All images courtesy of Diana Beltran Herrera. View more at
her home page
.