French architect Emmanuelle Moureaux merges eastern and western schools of design thanks in part to her current residence in Tokyo, where much of the colorful, yet minimally efficient ambient design has pushed her own work into unexplored territory. She has even invented her own artform, which she calls "shikiri", or "Dividing and creating space through colors".
In her own words:
"I use colors as three-dimensional elements, like layers, in order to create spaces, not as a finishing touch applied to surfaces."
Emmanuelle has carved a niche for herself where architecture and installation art overlap in a series she calls "100 colors".The following images are from her latest, volume 17 in the series, entitled "Color Mixing".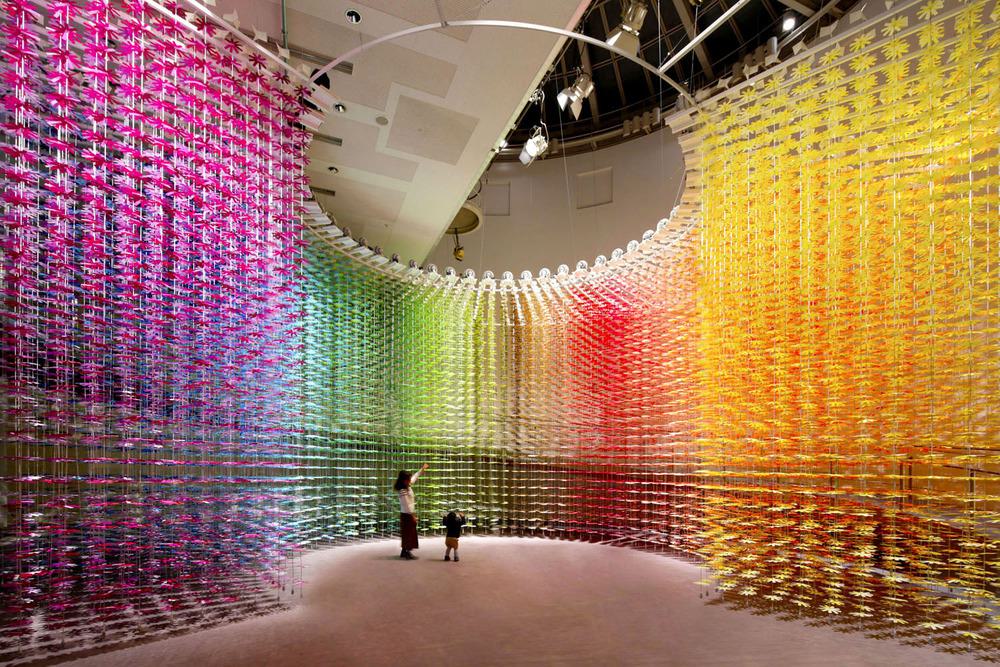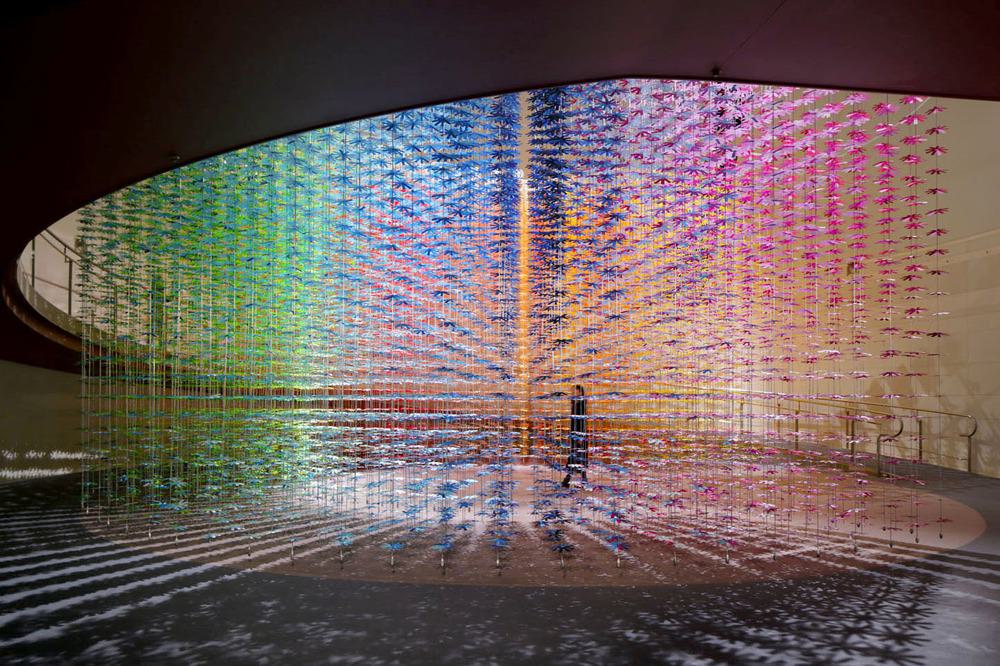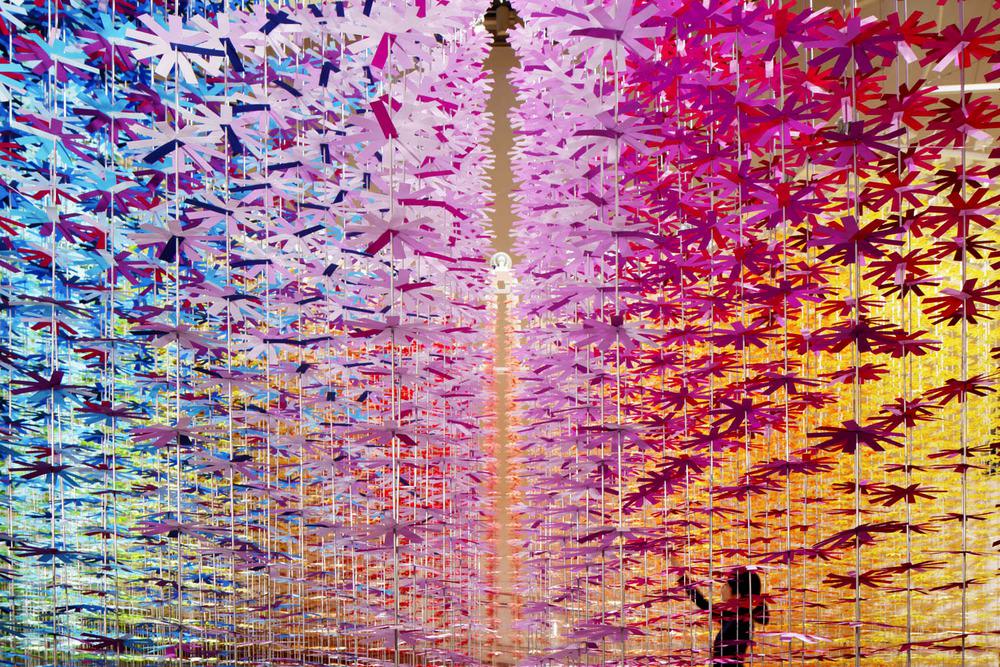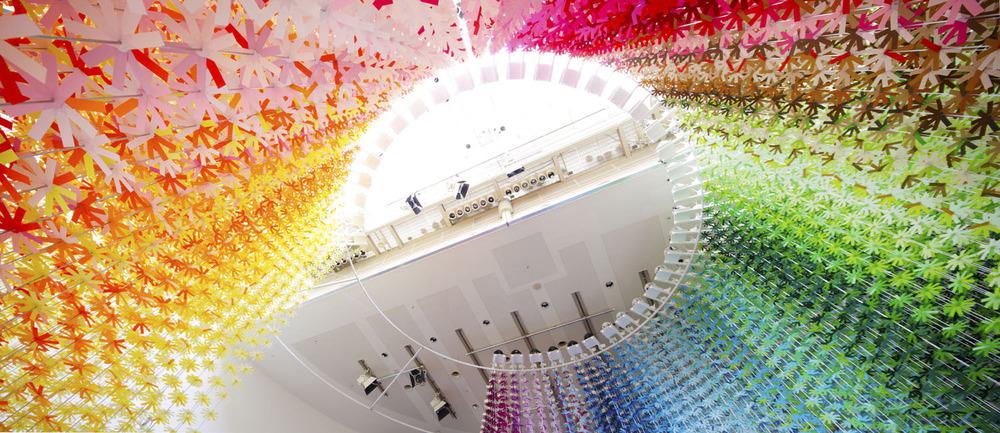 The installation consists of 25200 flower motifs aligned in three dimensional grids. The flower motifs are attached to the vertical axes, which are rotated by programmed fans.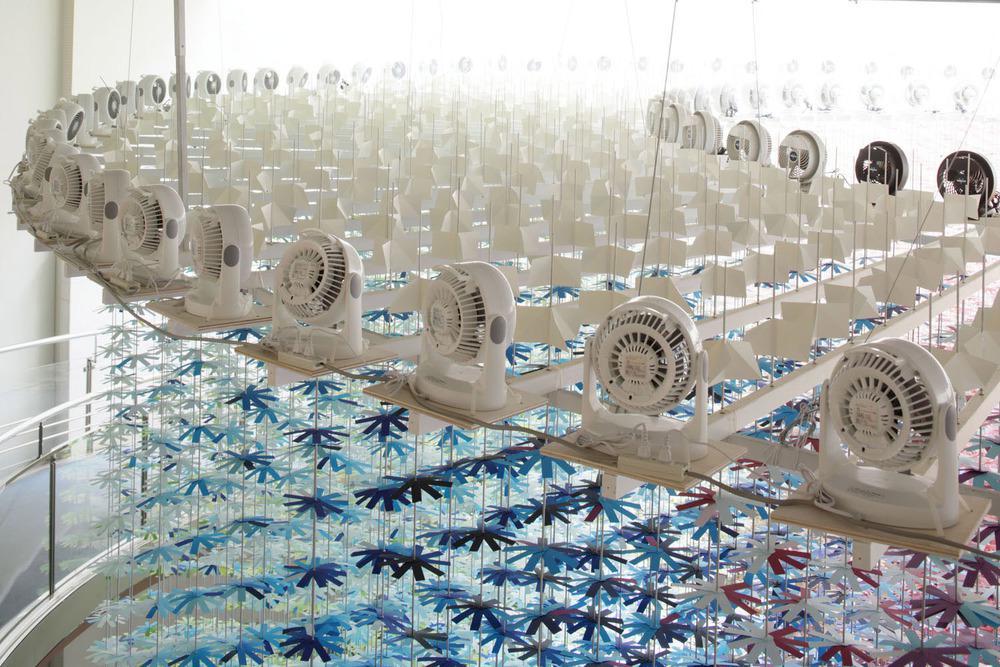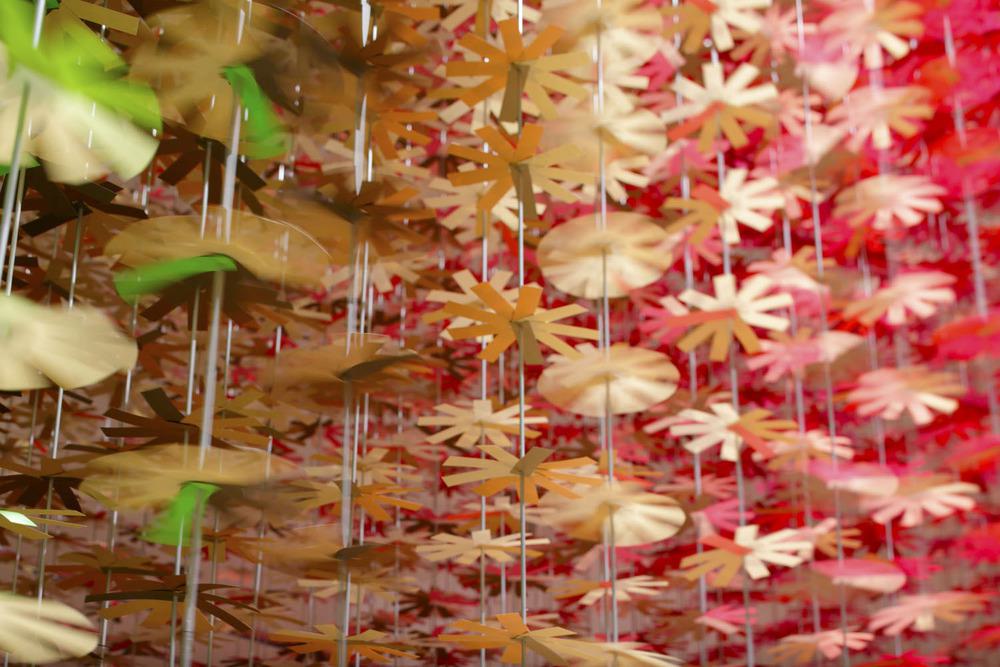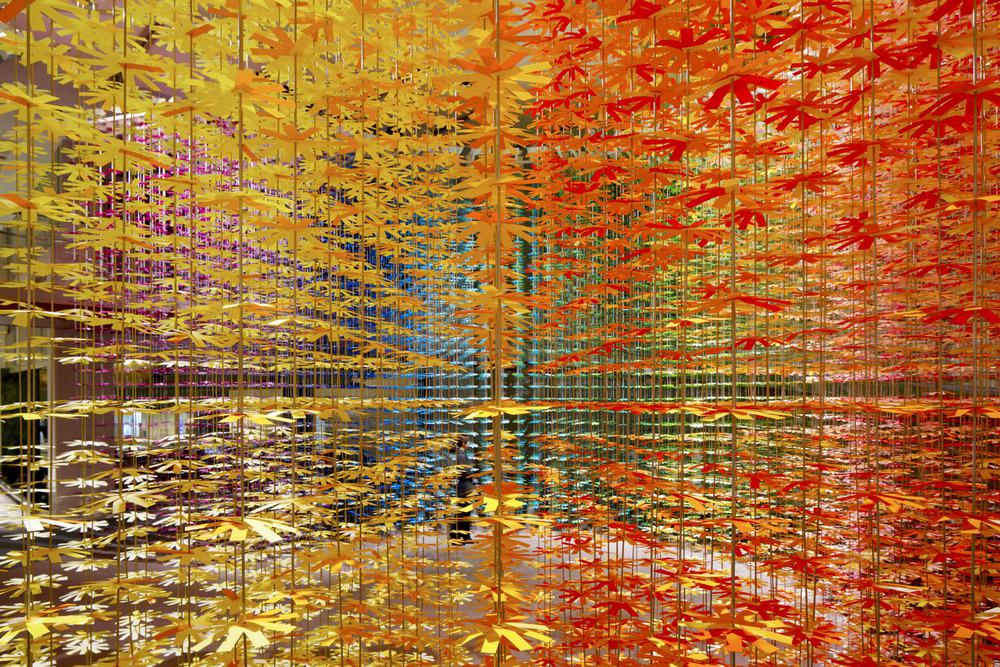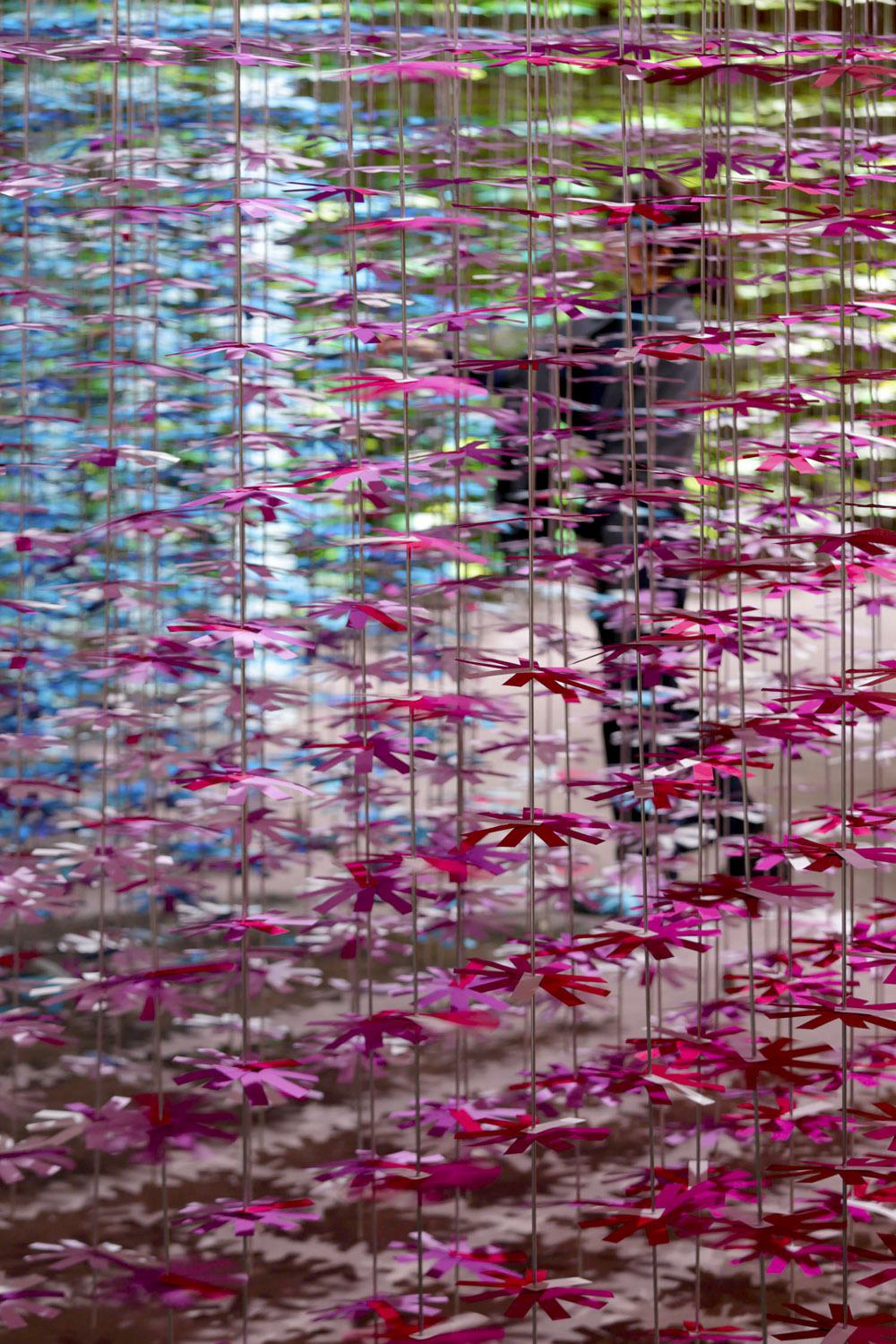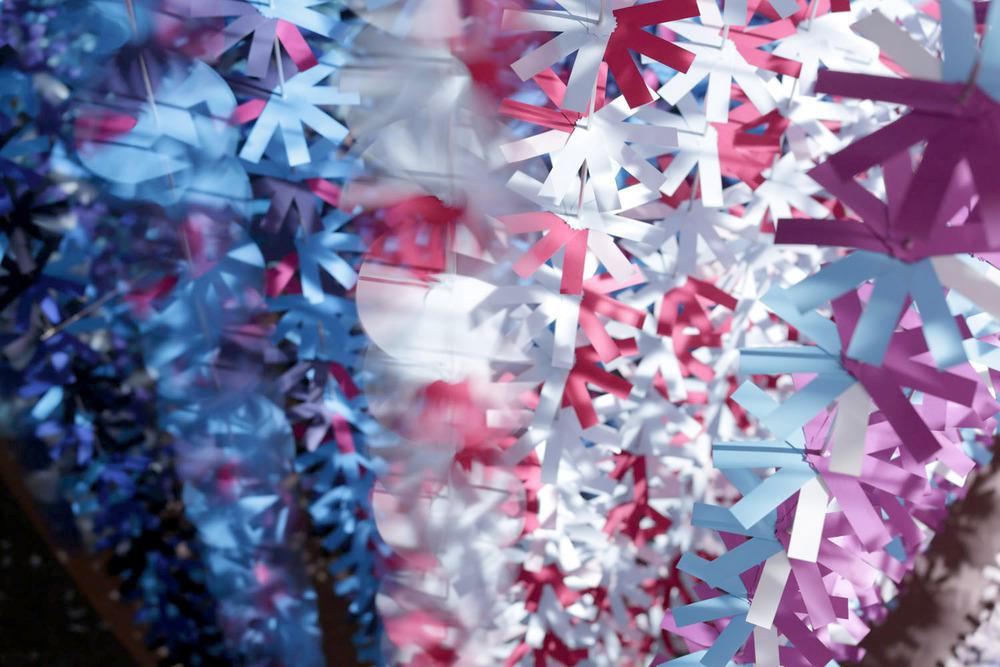 The petals of flowers are composed of several colors that produce new colors as they turn. The effect is one of chromatic saturation with a sense of constant evolution - a mesmerizing cascade of color.
"In 1995, a week-long trip to Tokyo as an architectural student gave me the passion for colors. Overwhelming number of store signs, flying electrical cables, and the fragments of blue sky between various volumes of buildings – it was the flow of staggering colors pervading the street that built a complex depth and density, creating three-dimensional layers in the city of Tokyo. I felt a lot of emotions seeing all these colors, and in that very moment, I decided to move to this city."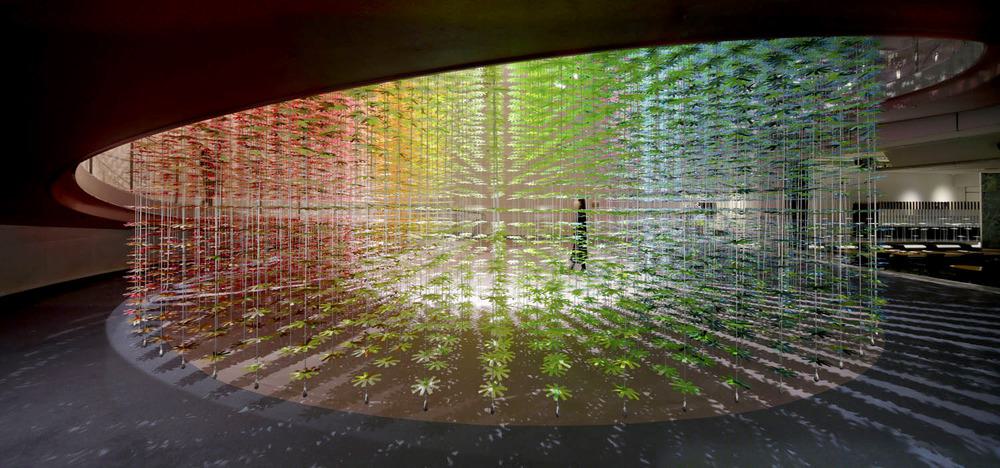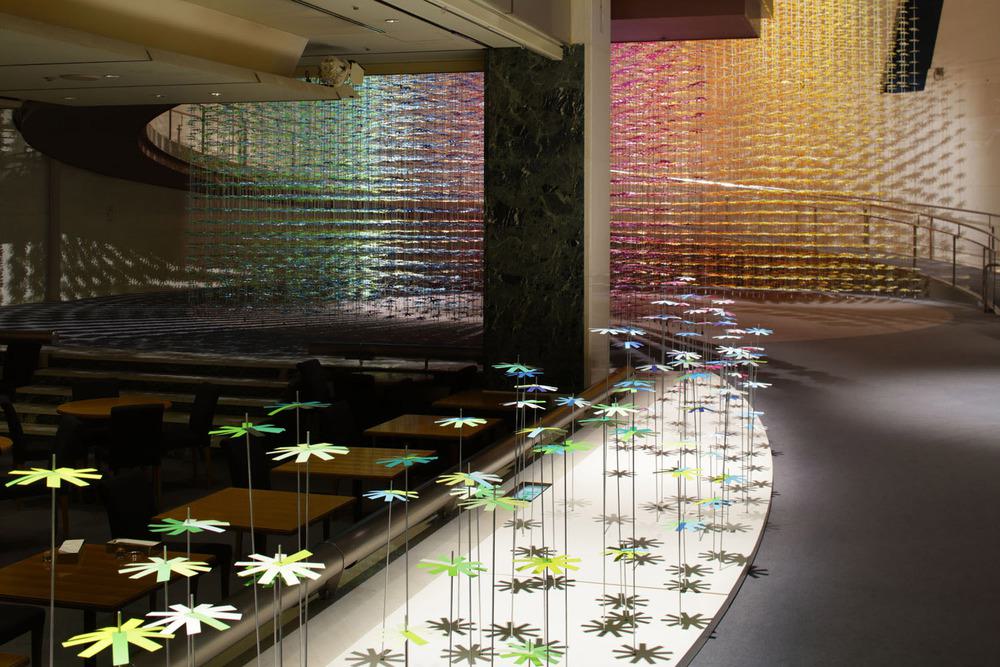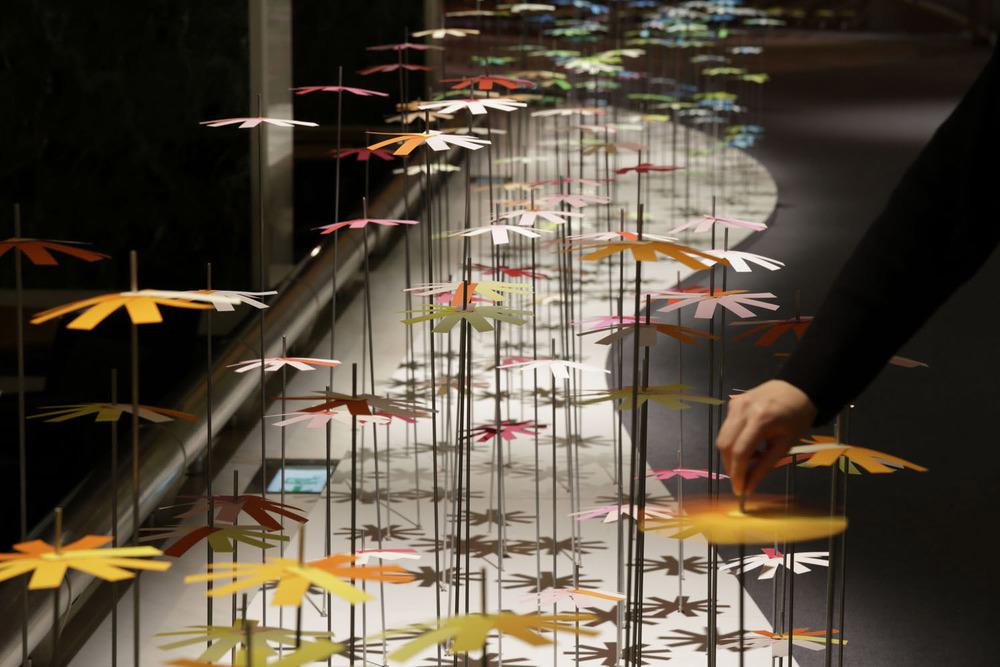 All images courtesy of Emmanuelle Mvoureaux. View more at
her home page
or visit her on
Facebook
.