Street Interventions by Biancoshock
Posted on
April 6th 2016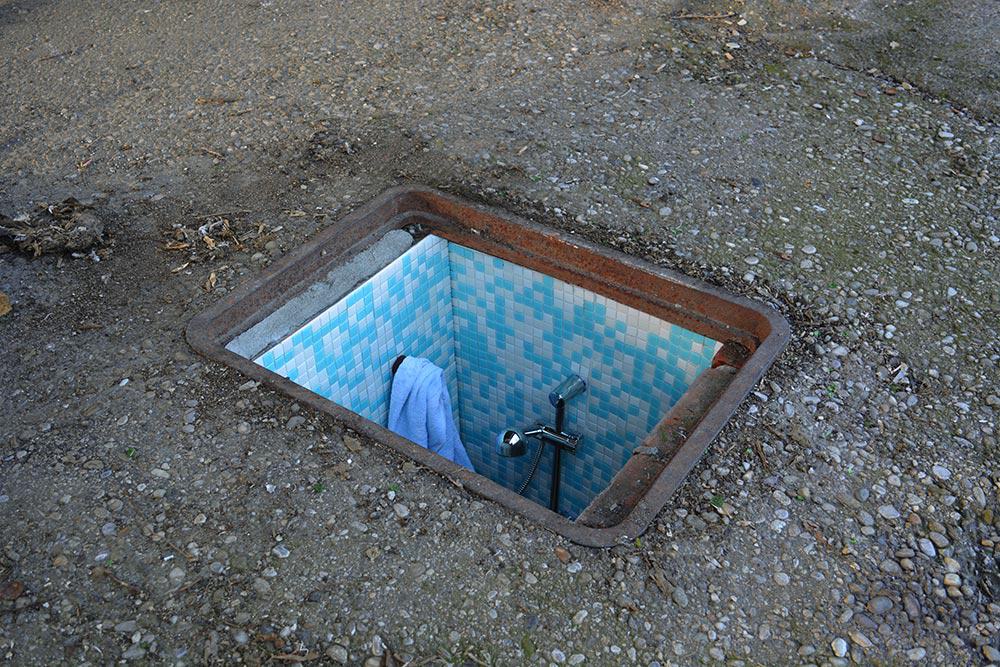 Milan street artist Biancoshock has been turning heads for years with his whimsical installations which often build off their surroundings as a natural extension of the artist's environment and creativity. Like many street artists he is also a troublemaker, in the best possible sense. When he's not having a laugh hacking Facebook's advert algorithms or turning street signs into phallic symbols, he's using his platform to shine the public light on issues he believes are ignored by modern society. Regardless of his tone, this body of work presents a perpetually challenge to the public, one that questions our values and foregone conclusions, often with minimal alteration of the world we've grown so accustomed to.
The latest in his series of installations illustrates the plight of people living in poverty who are forced to live in the confined and undesired spaces of the city, including the sewers. In the artist's own words: "If some problems can not be avoided, make them comfortable.". It's a tongue in cheek assessment of humanity's misplaced priorities and a simultaneous nod to our legacy of resilience against adversity. The artist went to great length to make each of these tiny subterranean spaces feel like a slice of real life, using real tiles, wallpaper and fixtures for authenticity.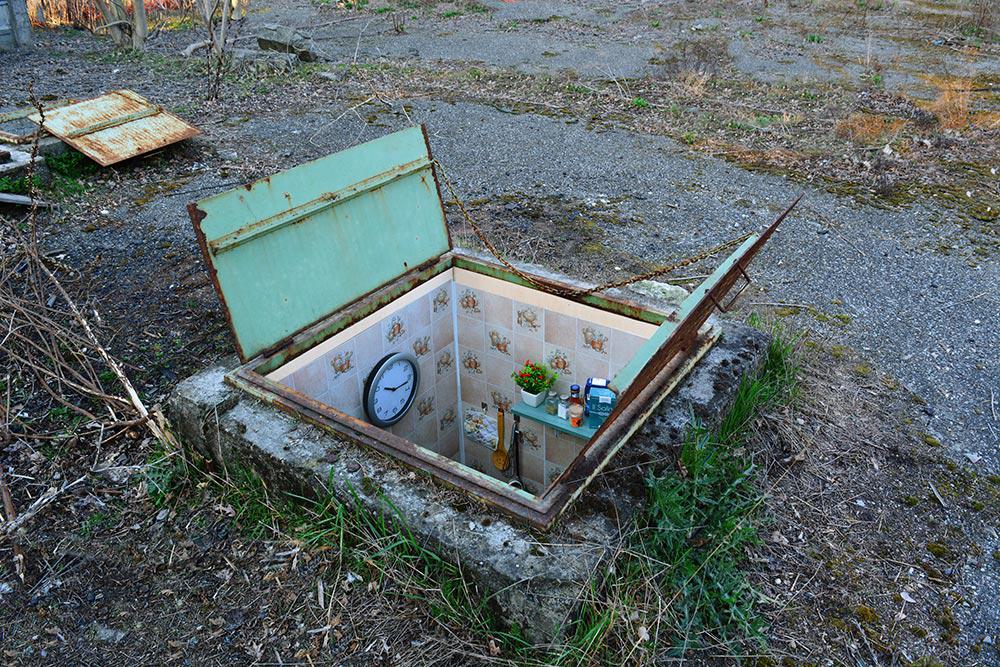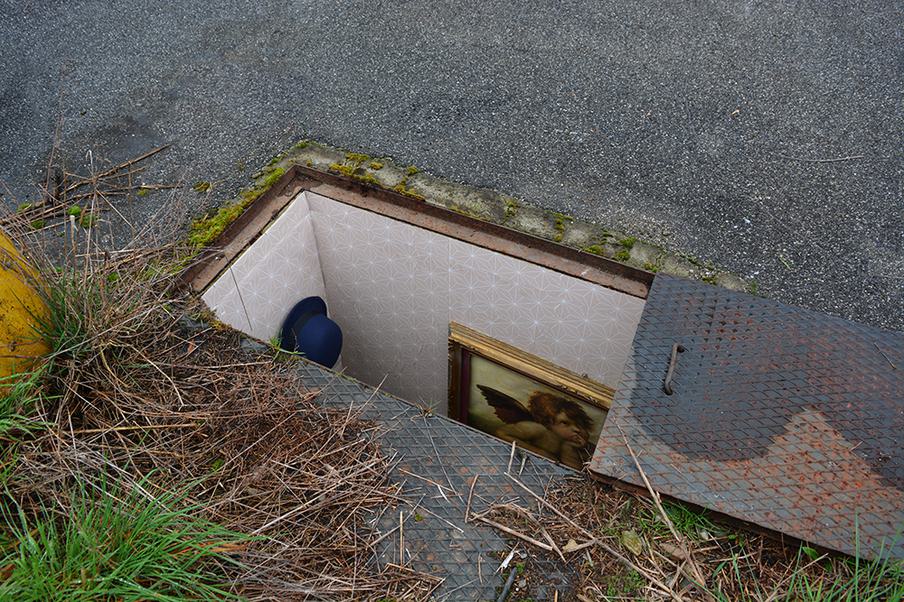 In a similar vein, Biancoshock explores the sacrifice made by artists for their craft by converting a painting scaffold into a vertical apartment. This visualization is not much of a stretch to anyone who has painted murals or even done a big wallpaper job. You spend so much time on that structure that in a sense it does become a temporary home. He's taken this idea and run with it, providing all the niceties of home including a dining room, bedroom and even a rooftop patio / sundeck.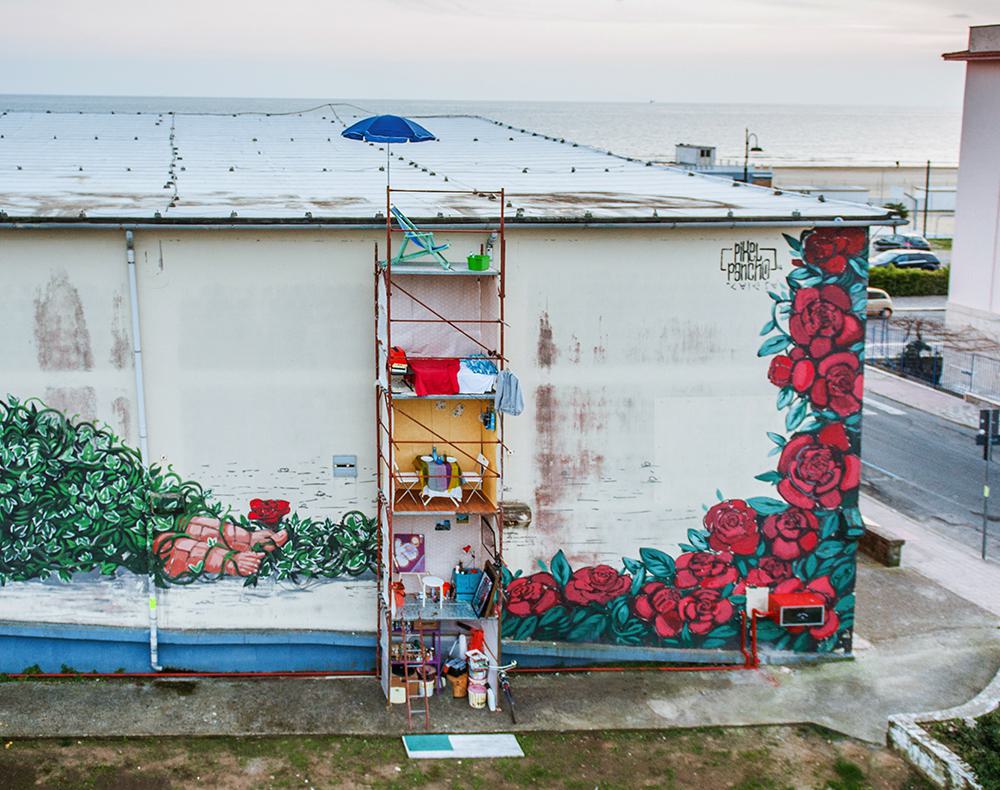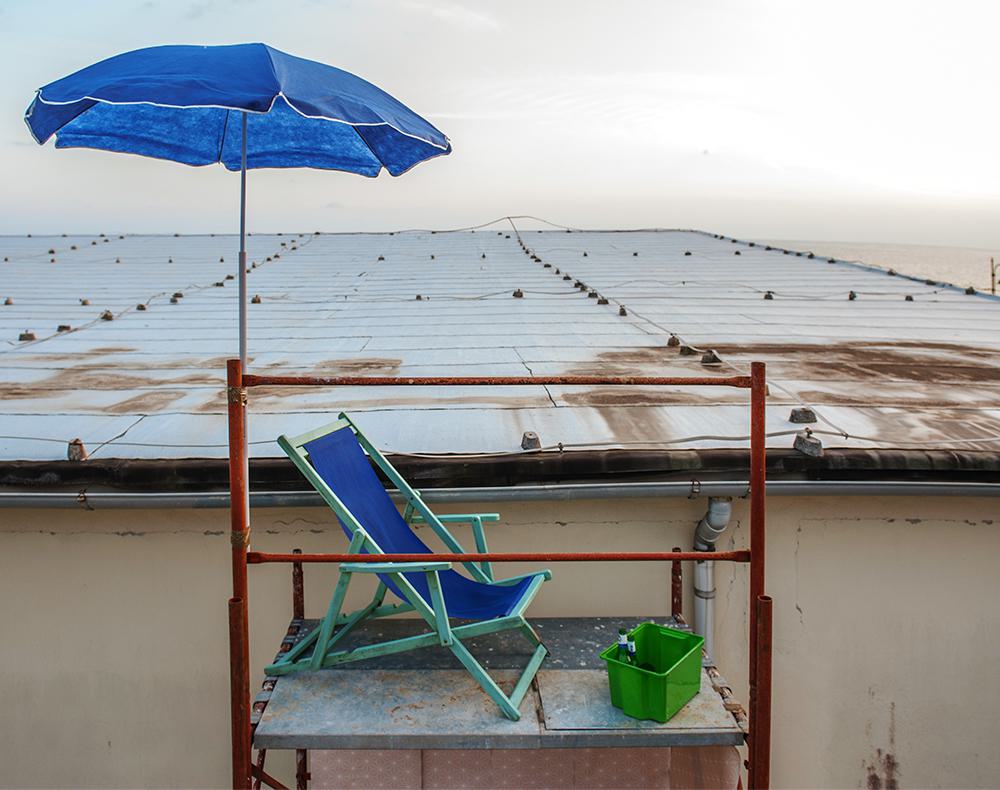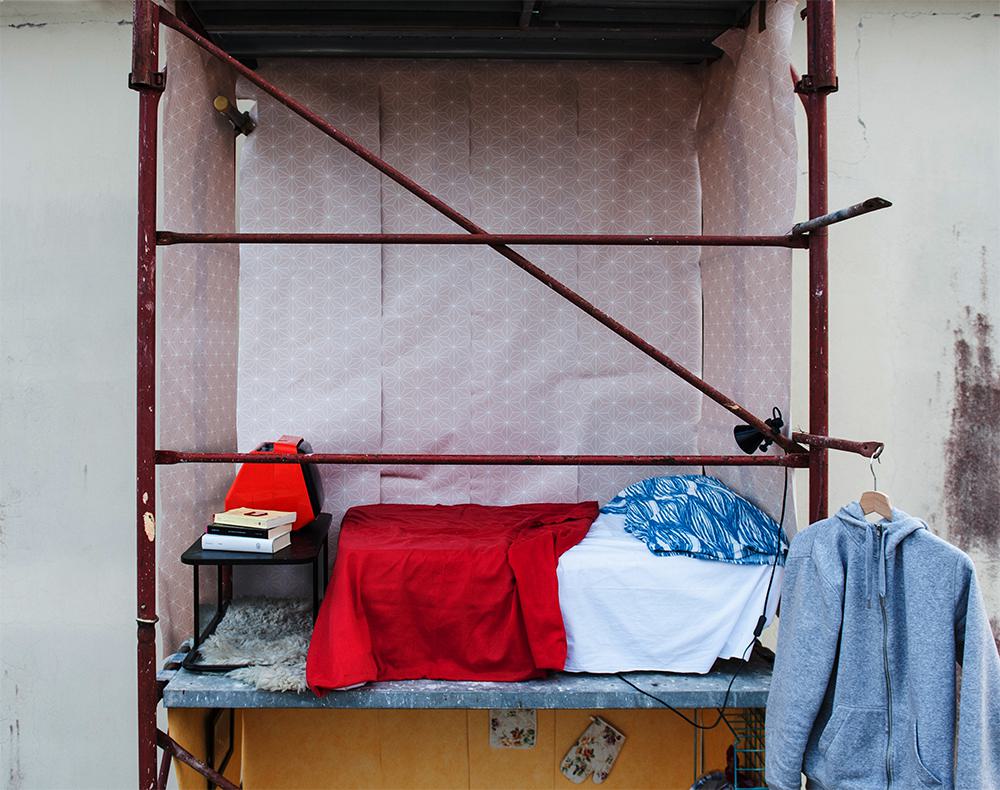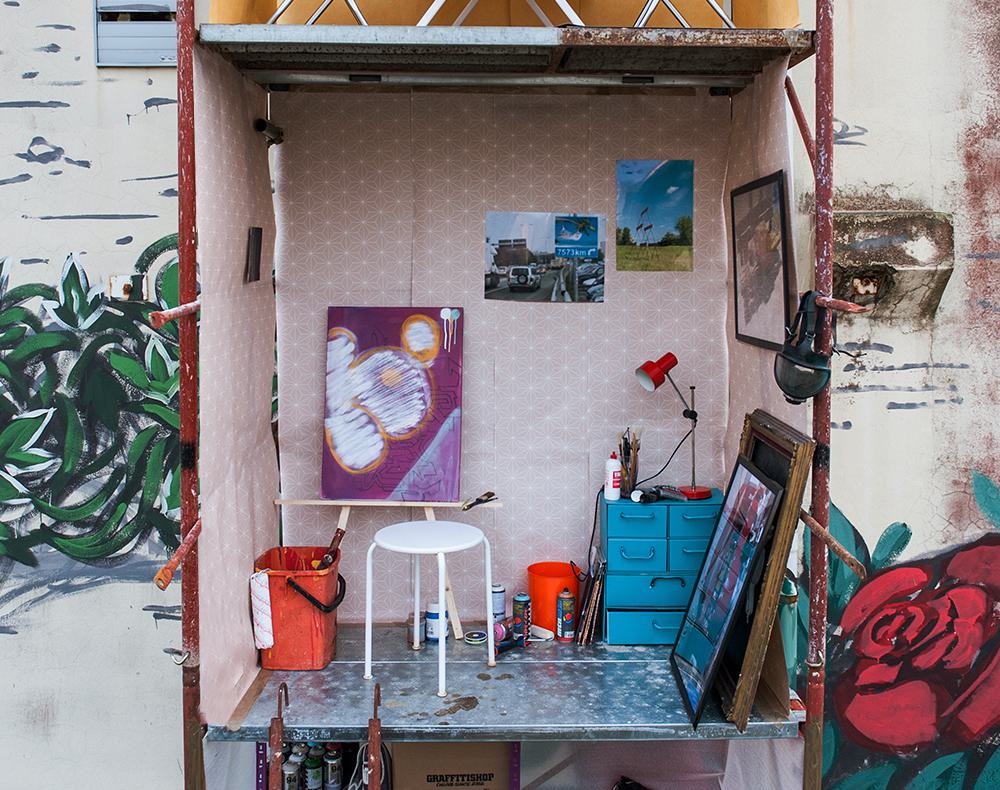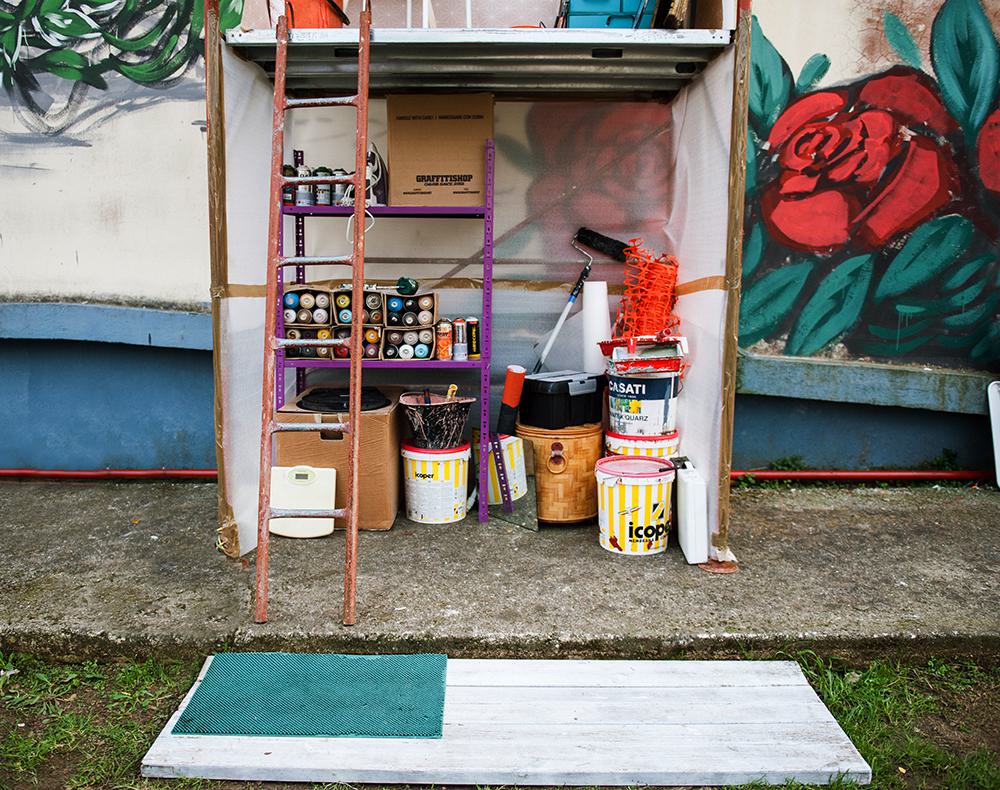 ##
"Right of Way"
In this series Biancoshock folds yield signs into boats, before painting water on them and fastening them back in place. This particular series was done out of solidarity and to raise consciousness for the hardships faced by migrants who risk their lives for a better one.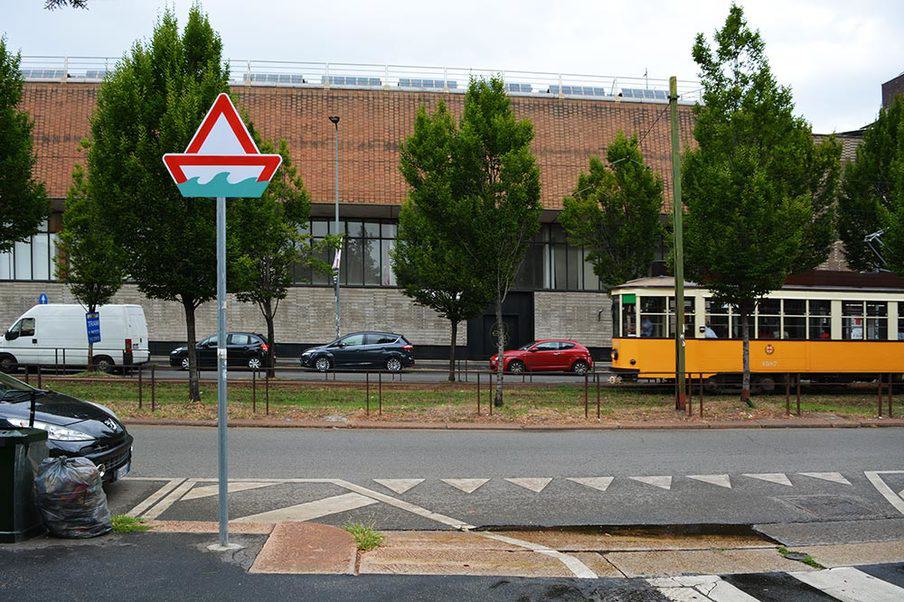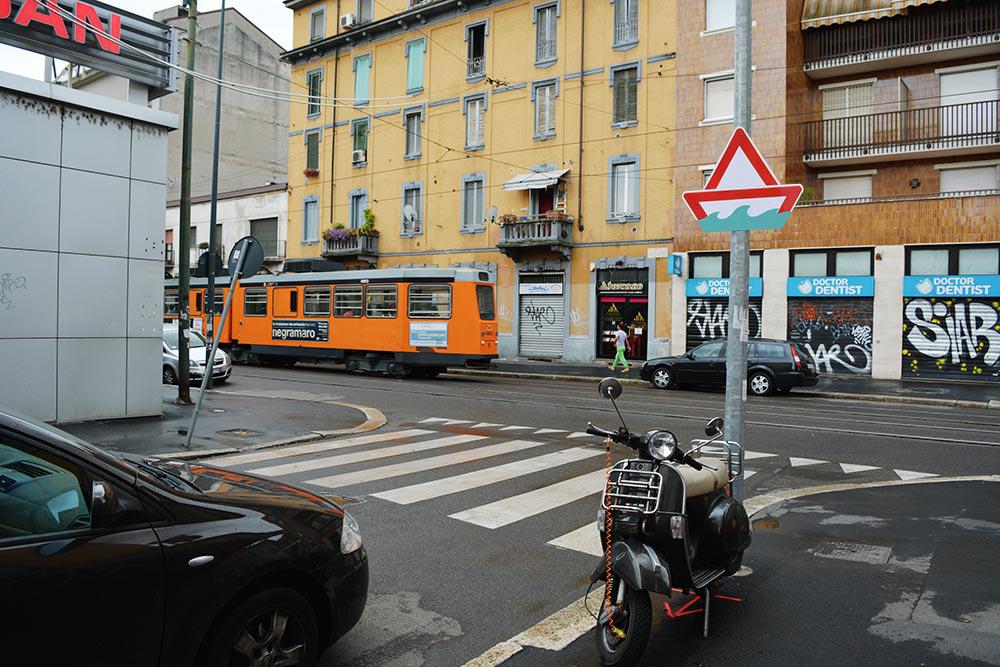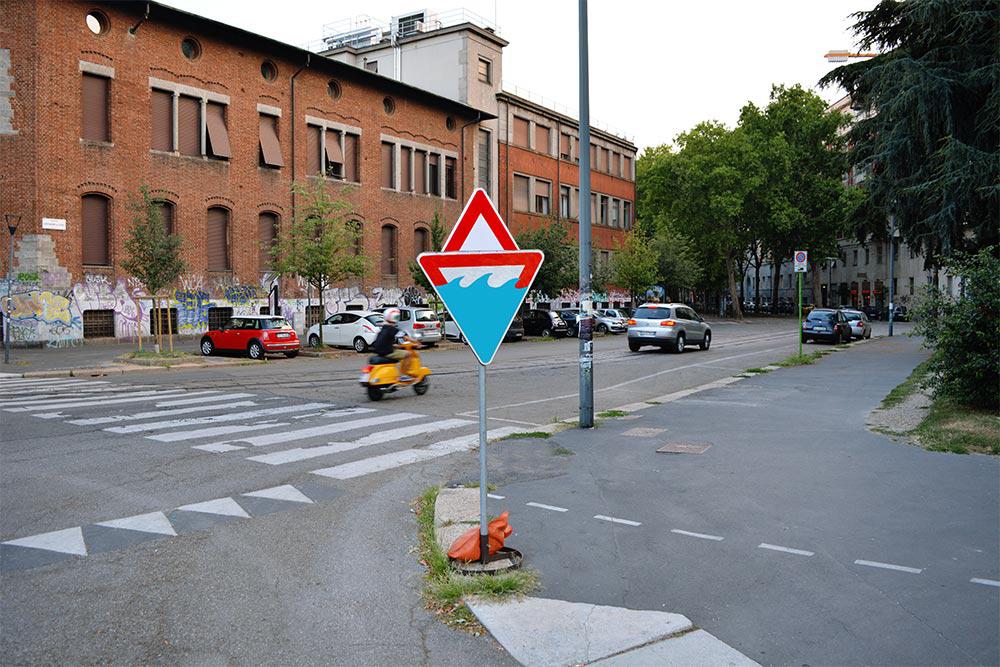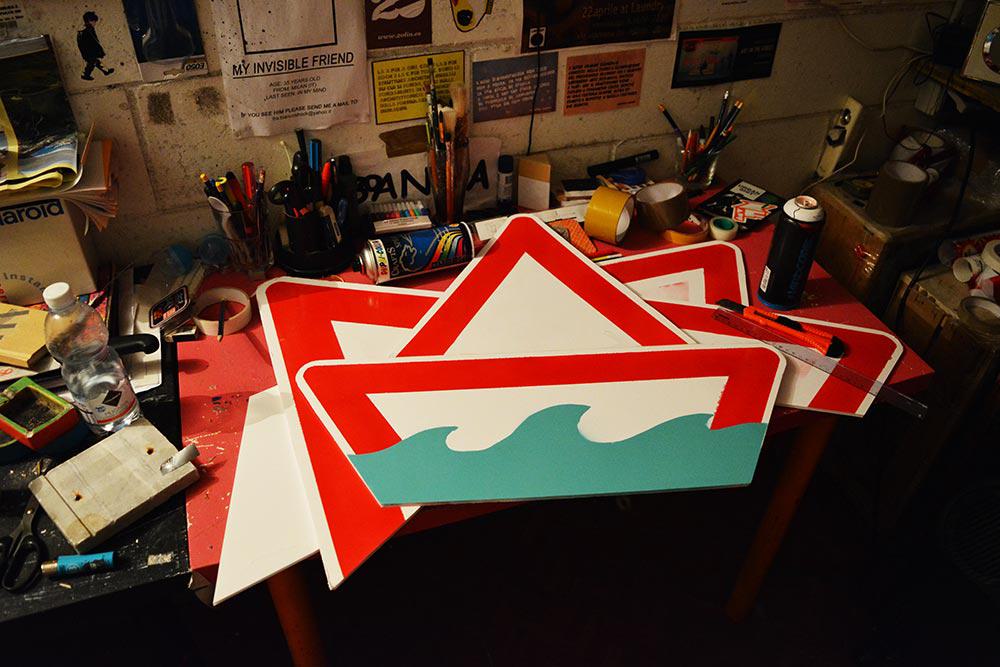 ## Good, Clean Fun
While his activism pervades much of his work, Biancoshock's true calling card is his innate sense of whimsy and mischief. These interventions are often viewed as victimless pranks, jarring pedestrians from the mundane stupor of their routine expectations, and underscored by a patent disdain for authority.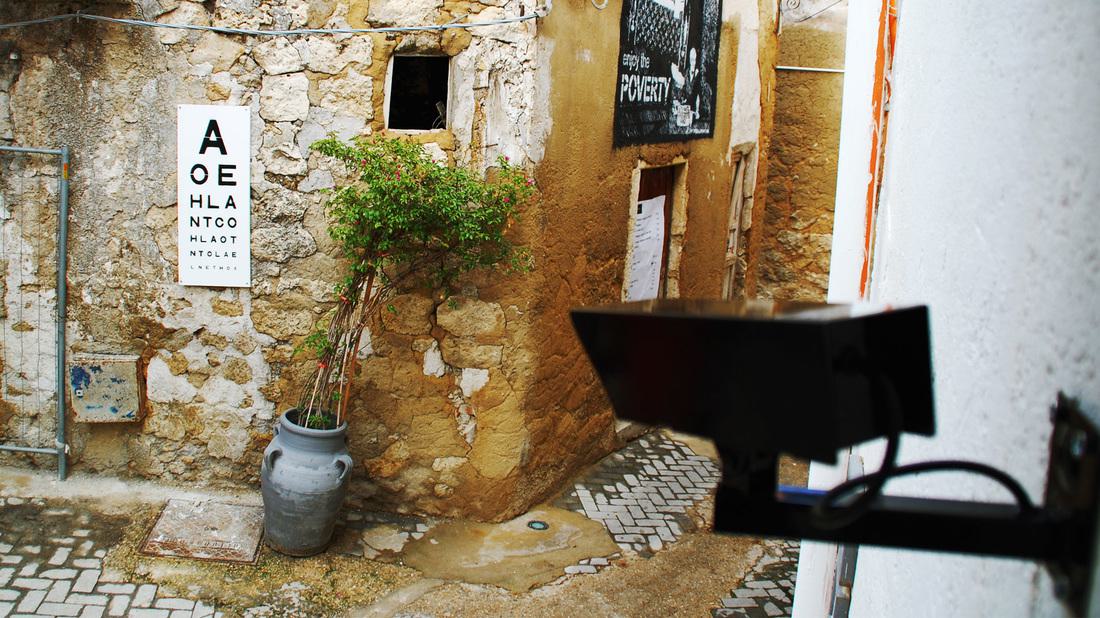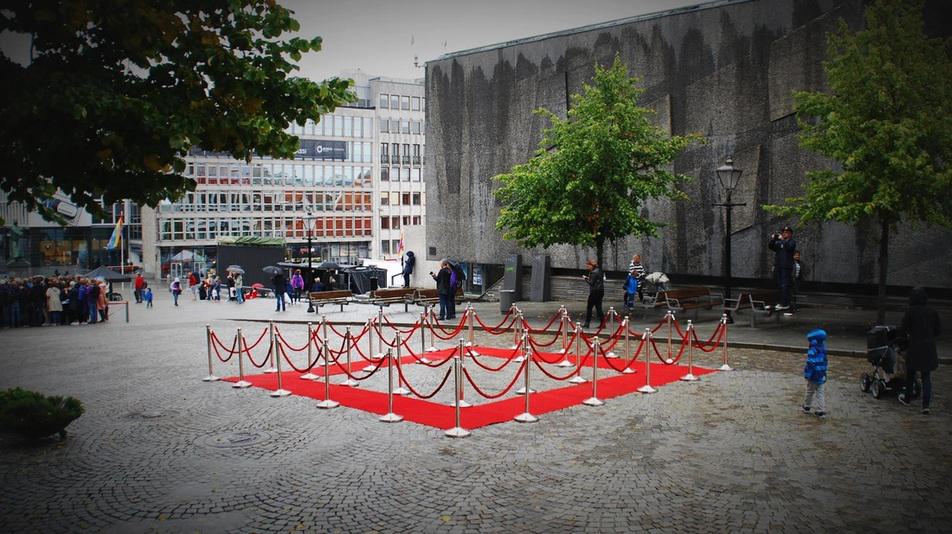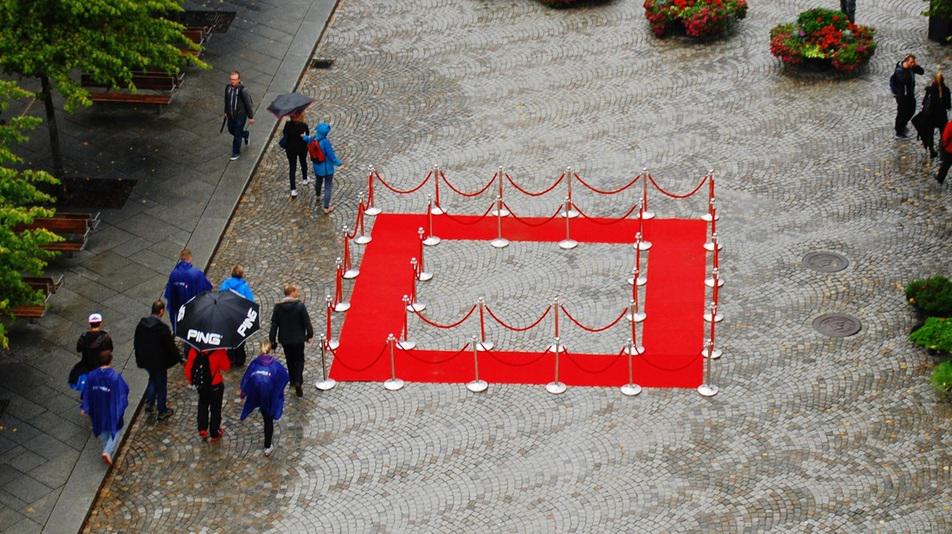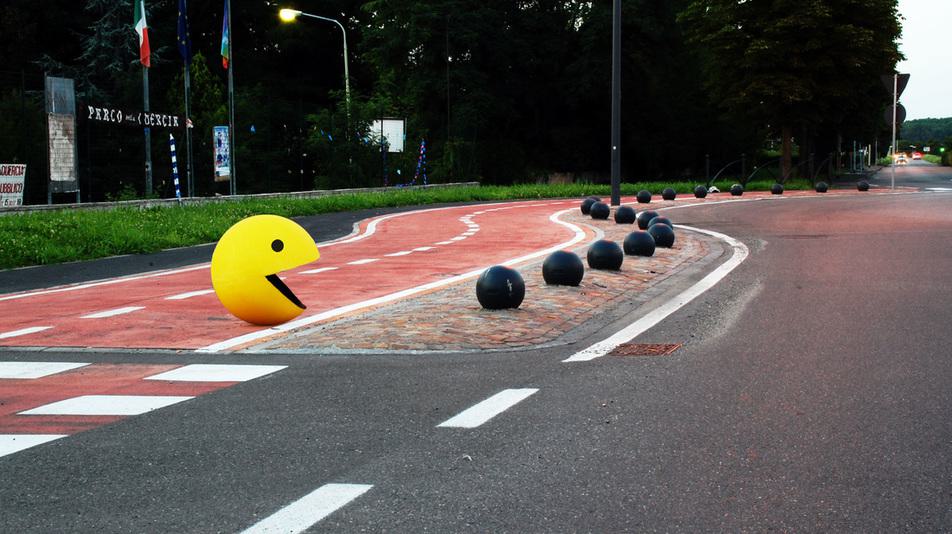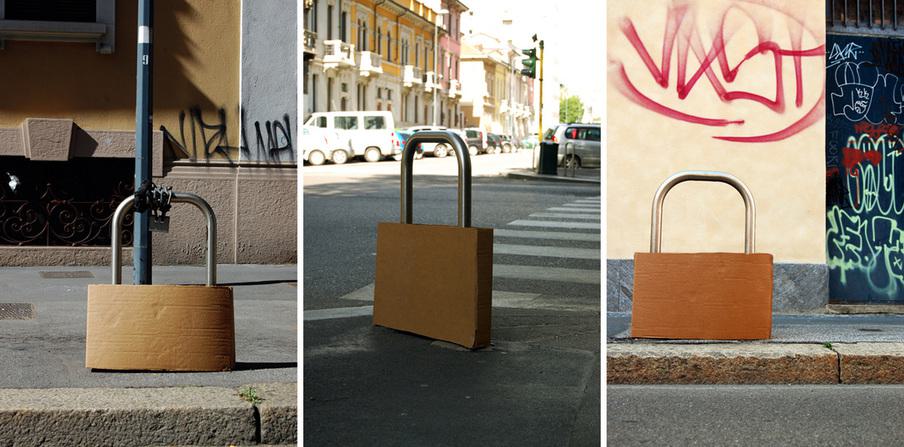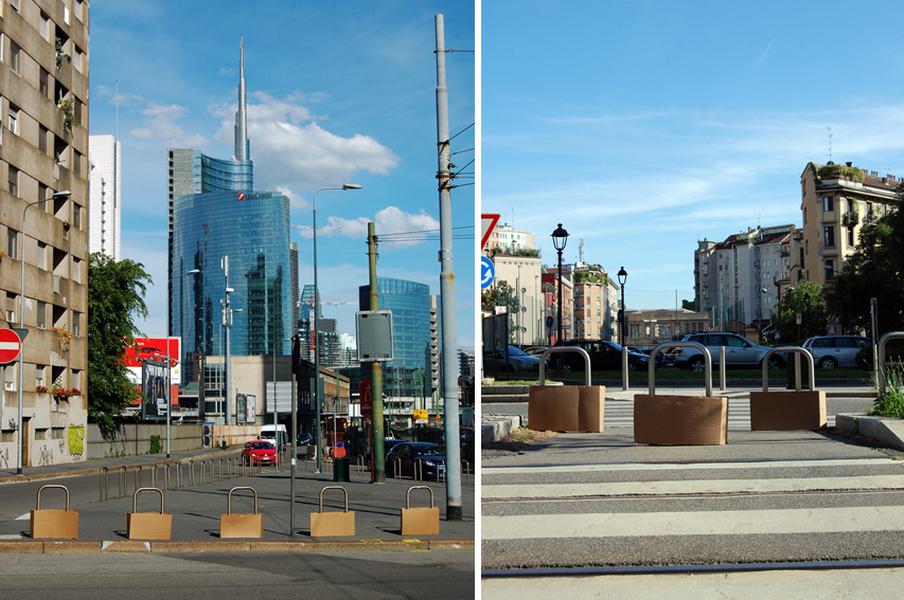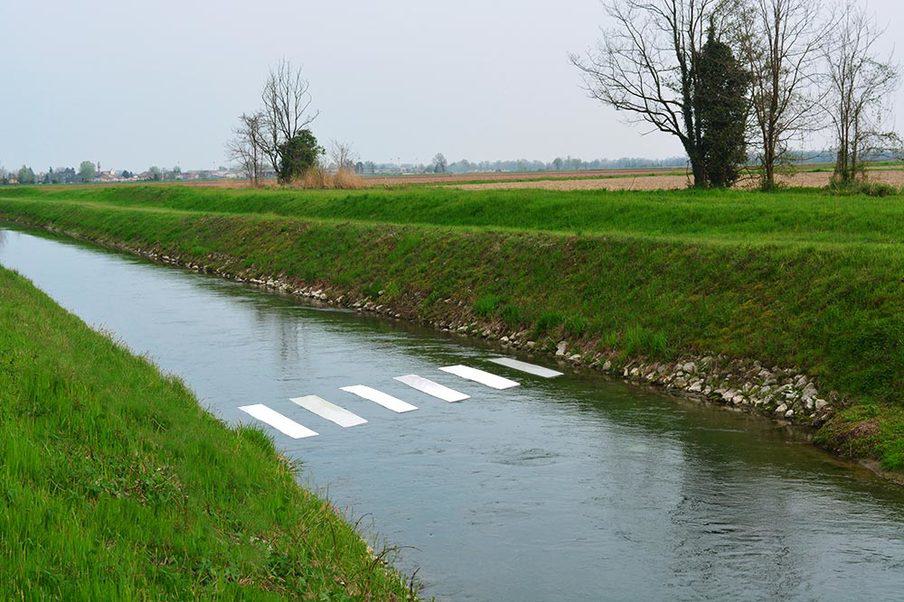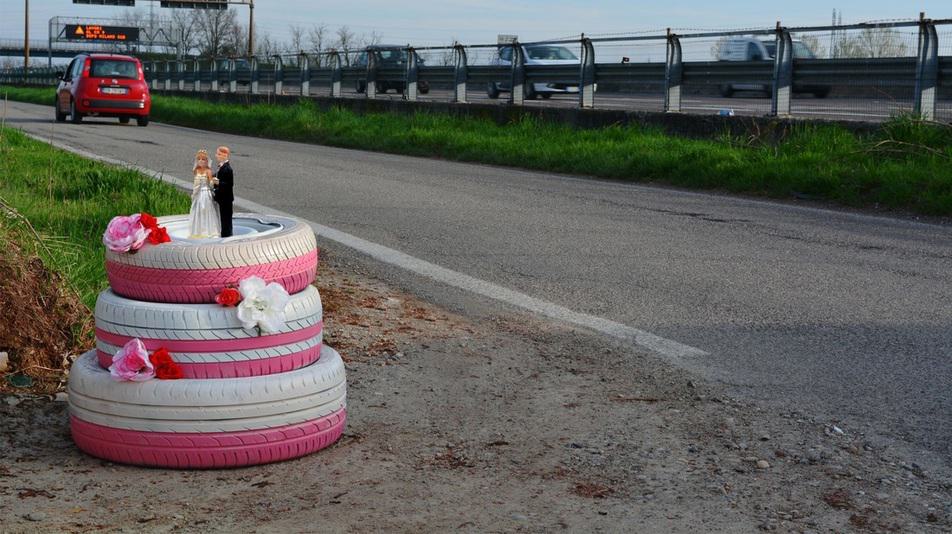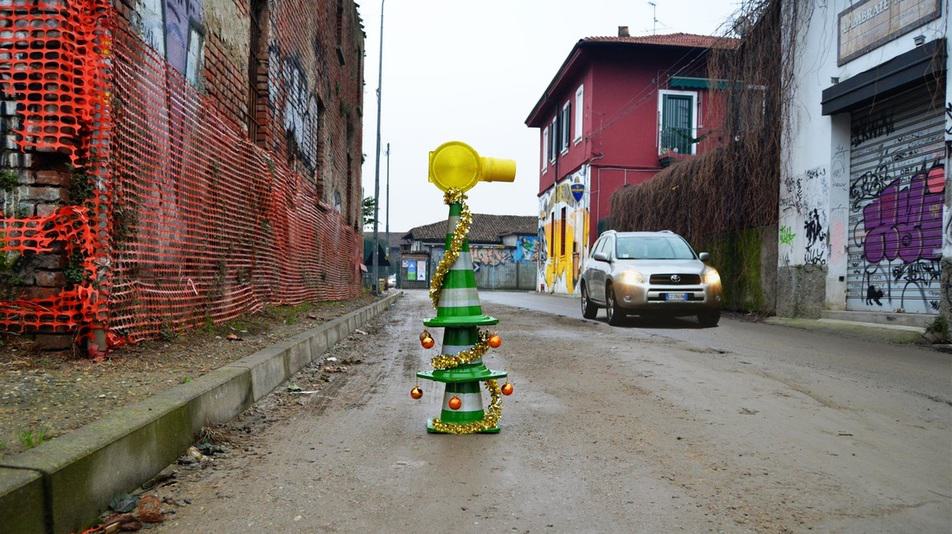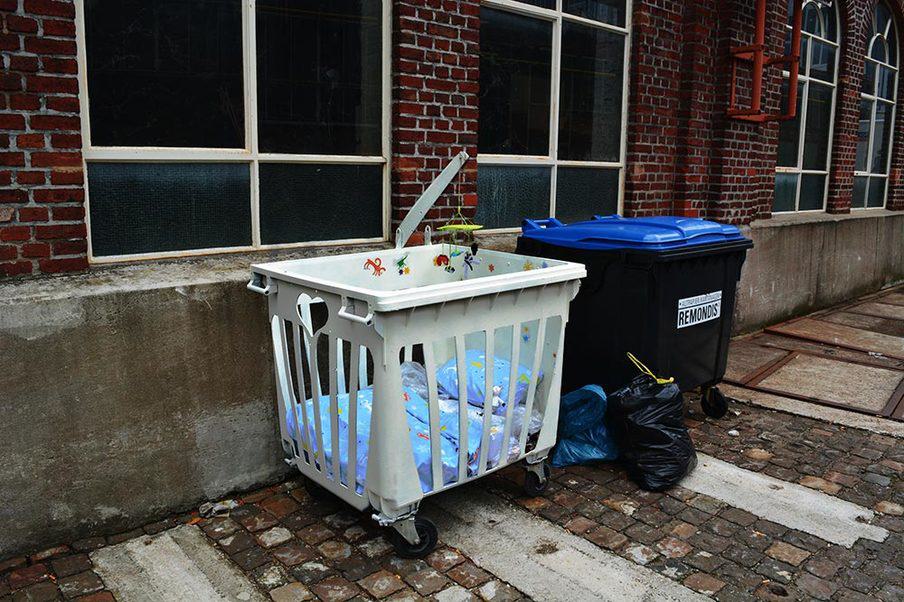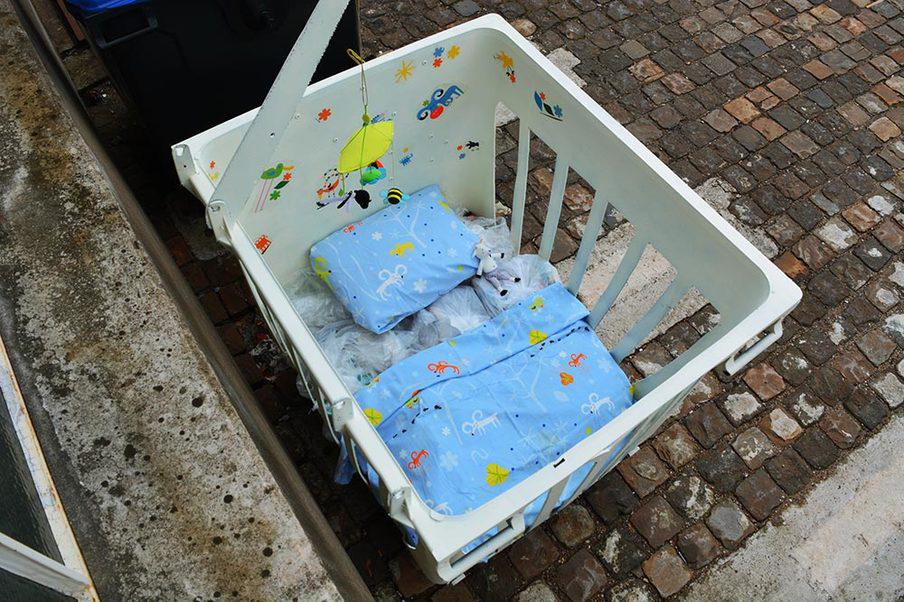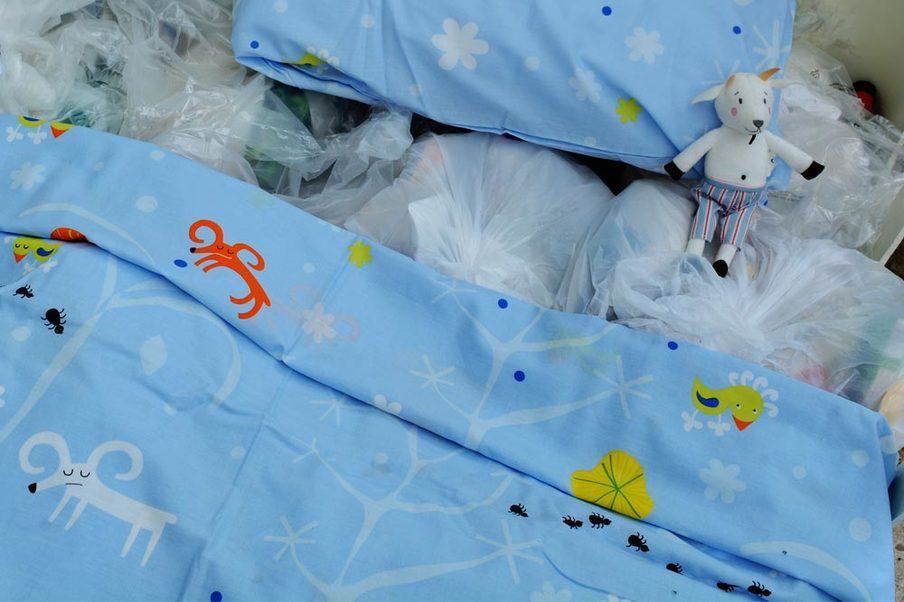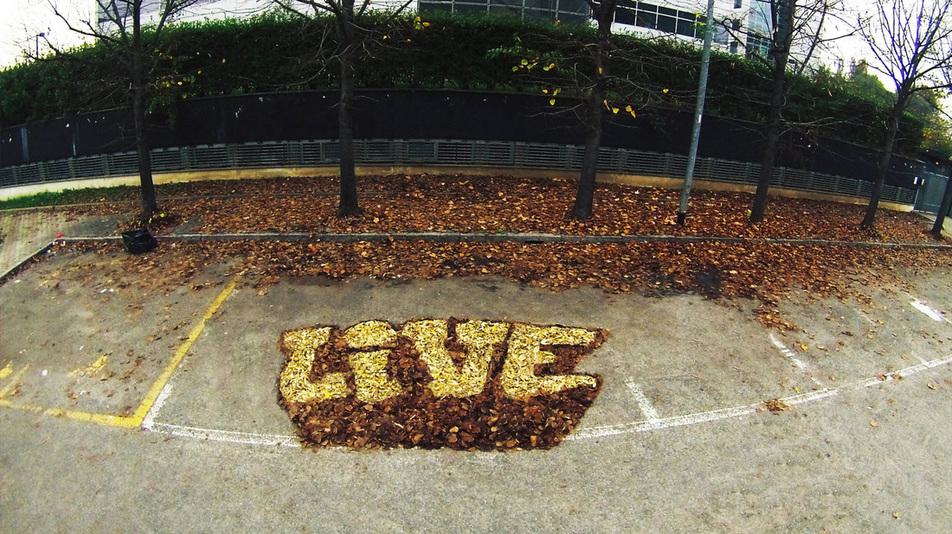 All images courtesy of Biancoshock. View more at
his home page
or visit him on
Twitter
,
Instagram
,
Youtube
.