Paper Olympics: Layered Sculptures Inspired by Elite Athletes
Posted on
April 7th 2016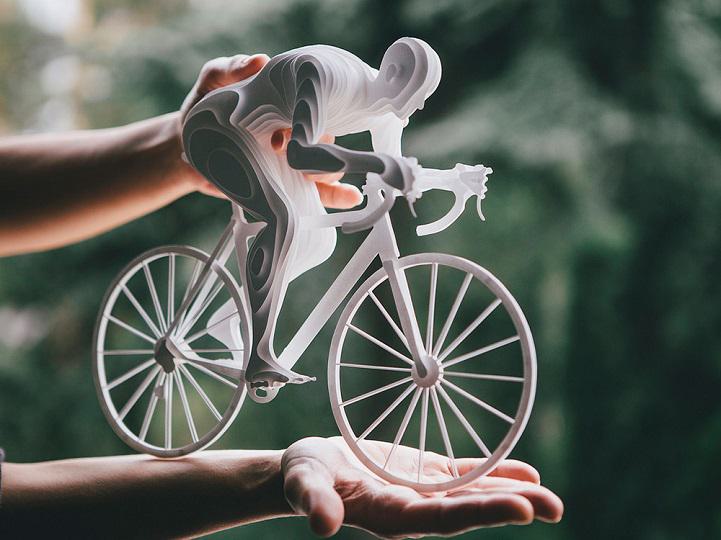 In 2015, stock photographer Abel Mitja reached out to Barcelona artist Raya Sader Bujana to commission a series of paper sculptures in homage to the Olympic Games. At this point she'd already enjoyed a bit of viral attention, thanks to her brilliant paper food sculptures and paper jewelry. For this series of images however, she would reach into her architecture background to create something truly unique - employing a sectional plane model to create topographical figurines of olympic athletes in motion.
To accomplish this task, she would first painstakingly choose the ideal pose to represent each sport - moments to illustrate maximum tension, grace and power. With every shape plotted out to the millimeter her painstaking work could finally begin. From her interview with All Things Paper:
"Digitalising each figure to achieve the correct posture was a challenge that required a huge team effort to get just the right positioning. Of course each section needed to be the exact shape to attain the look of the curve. Then came the cutting… I hand cut all of the pieces and used tiny 3mm separators to assemble them. It was a huge job as some of the figures have around 150 tiny pieces and up to 500 separators. The project required many, many hours of work, but the end result was very satisfying for me."
Photography by Leo García Méndez.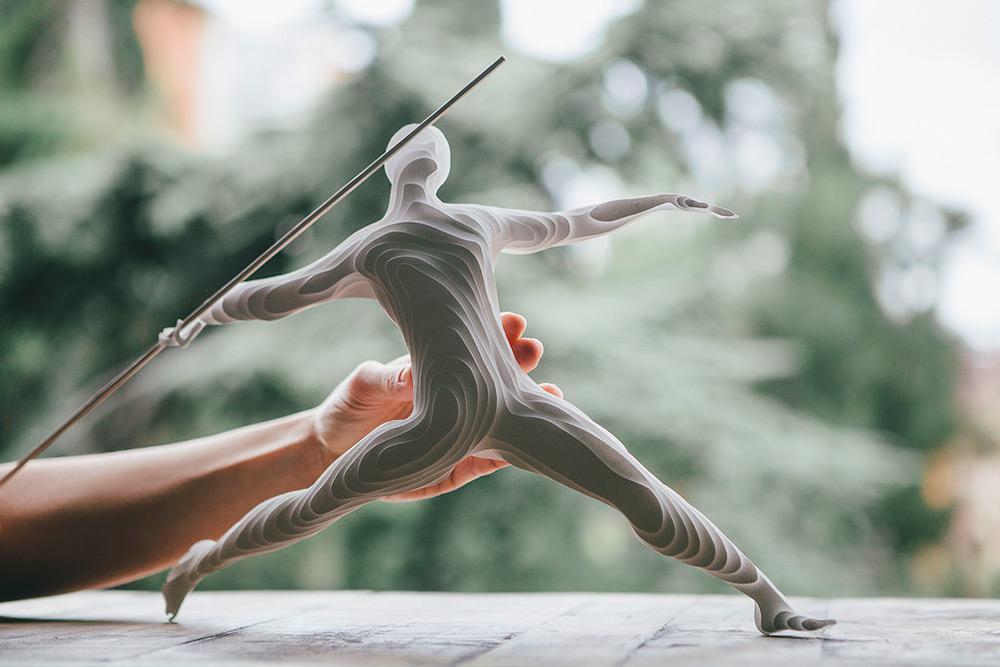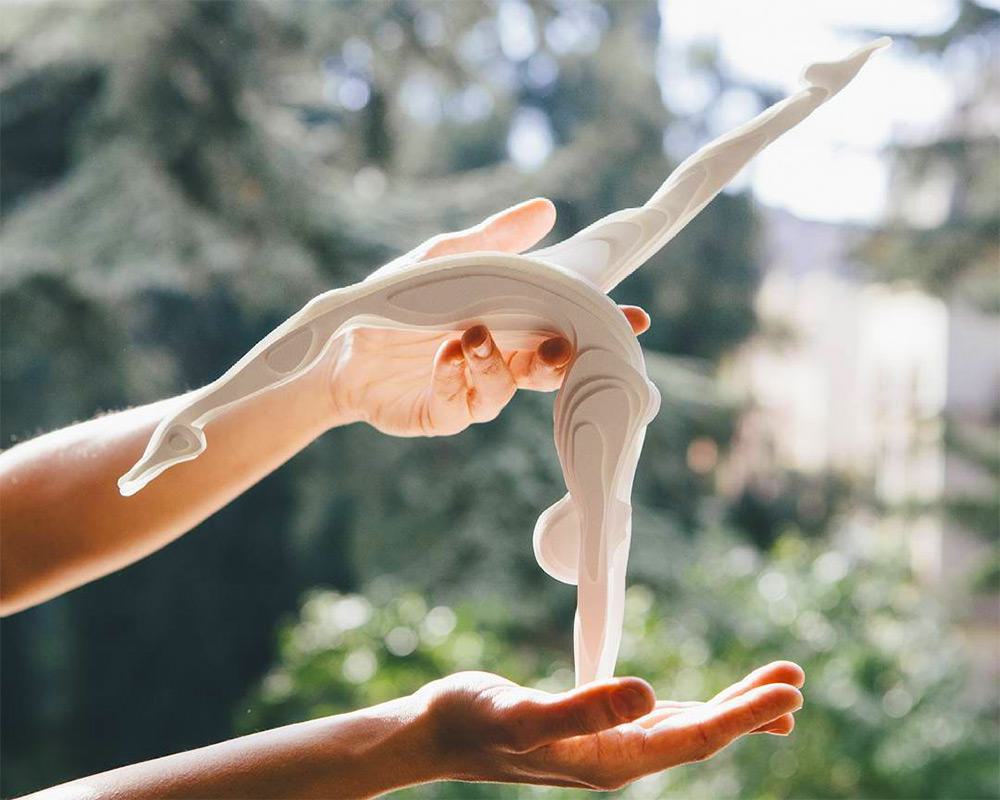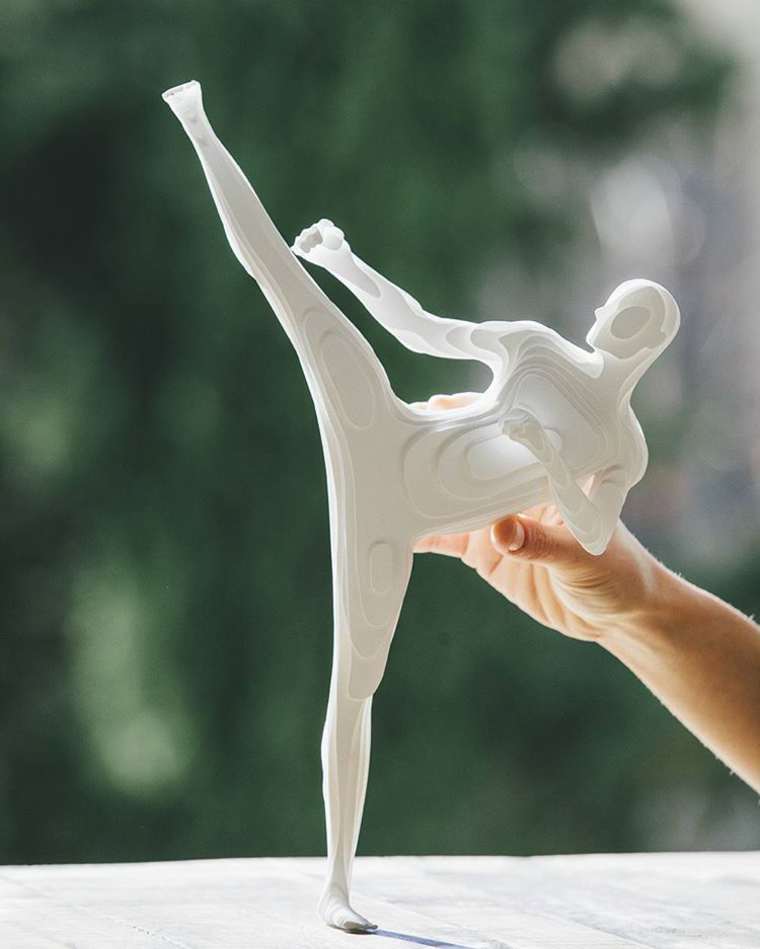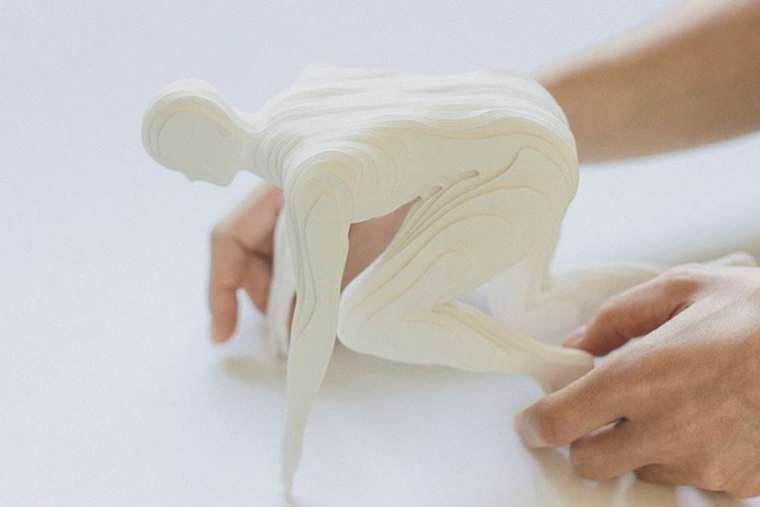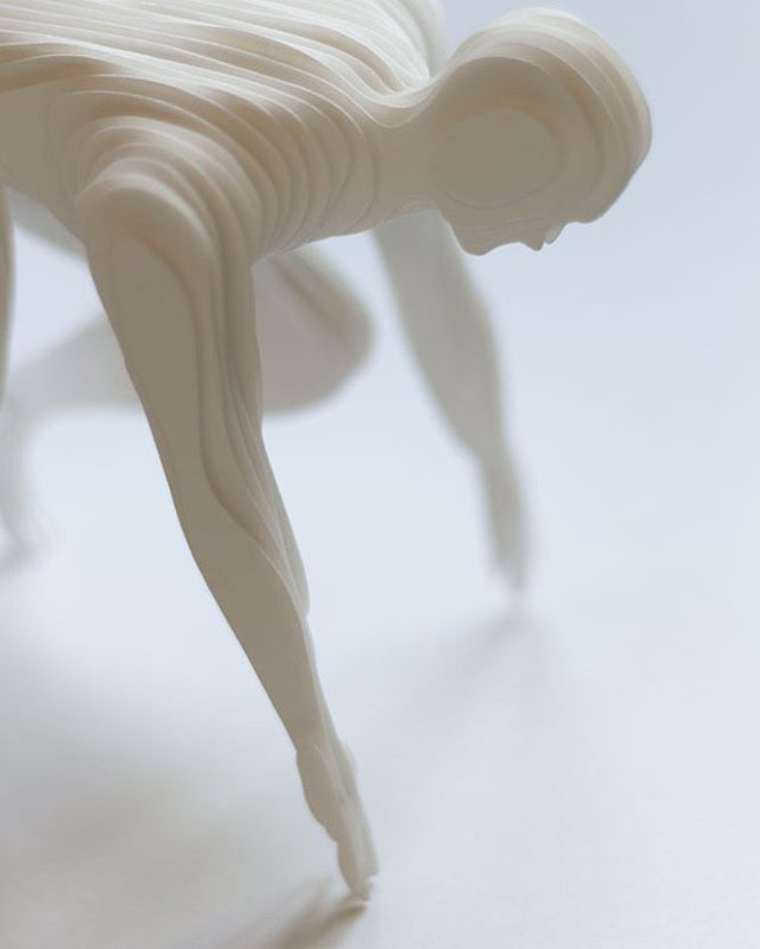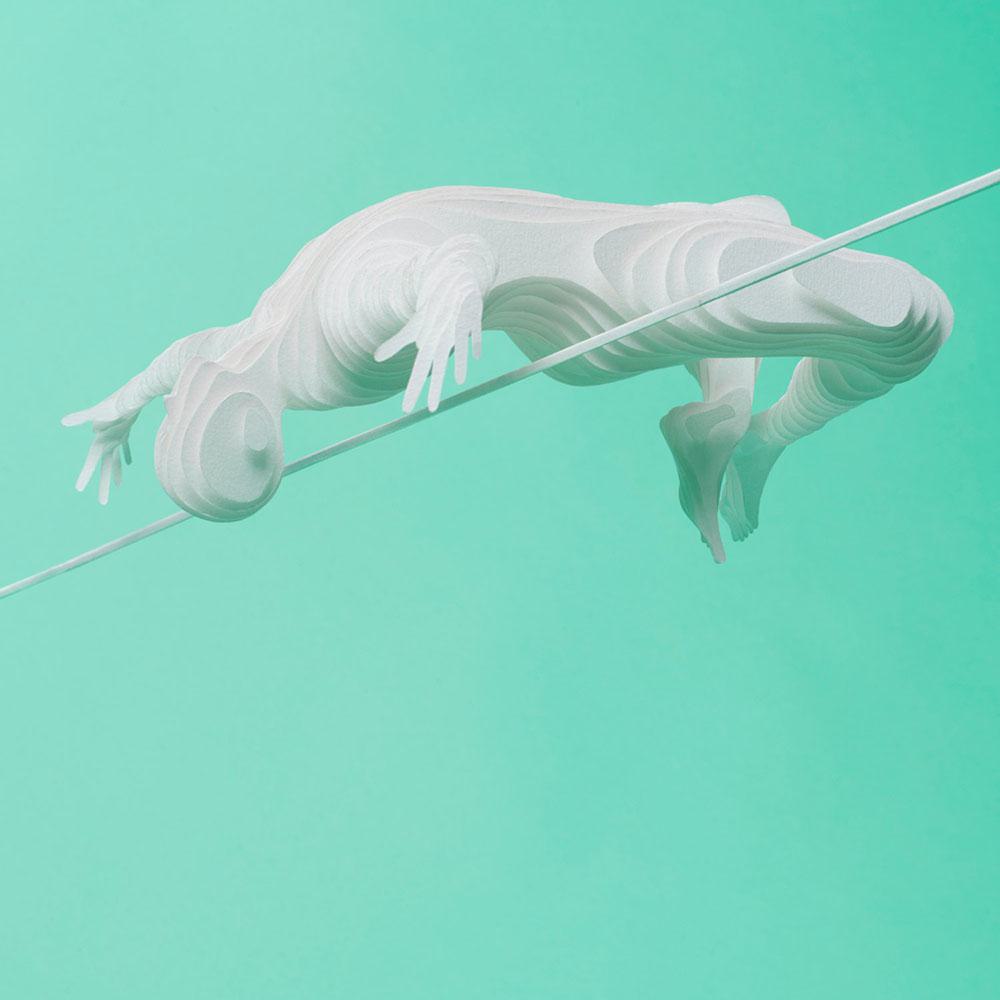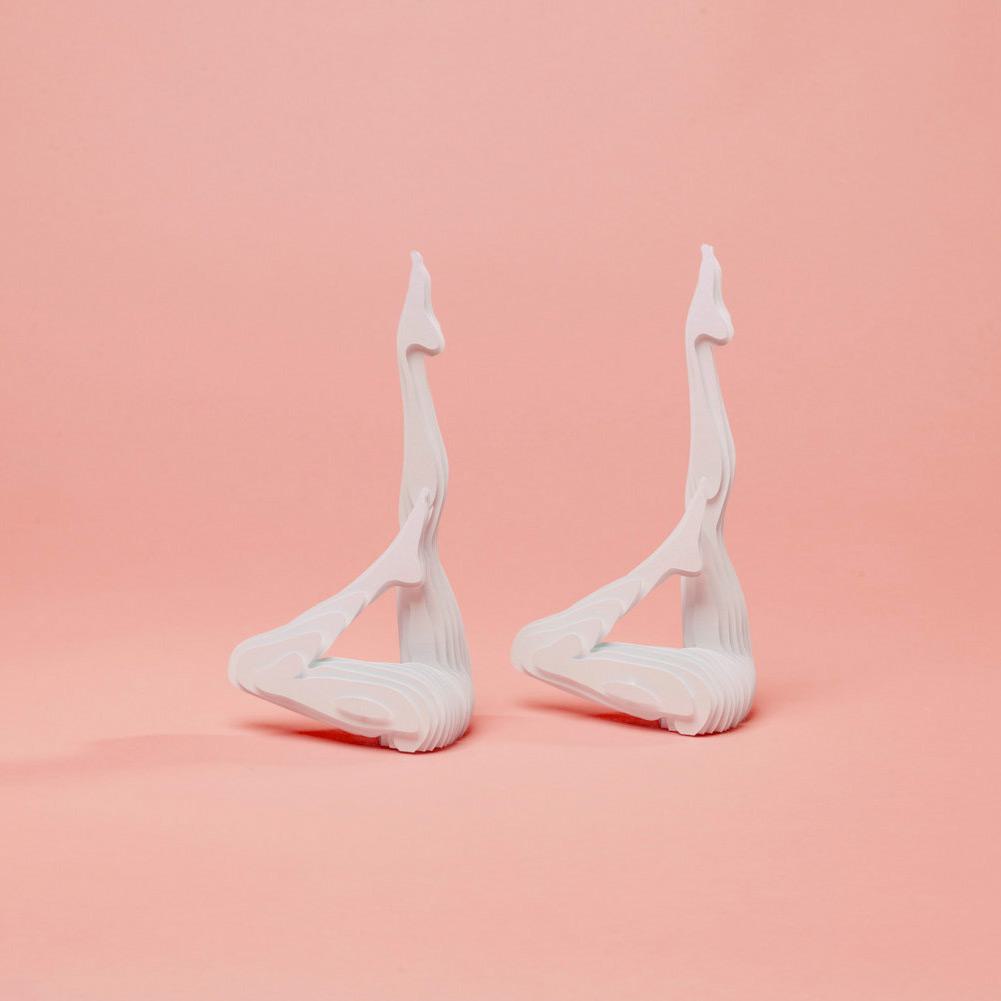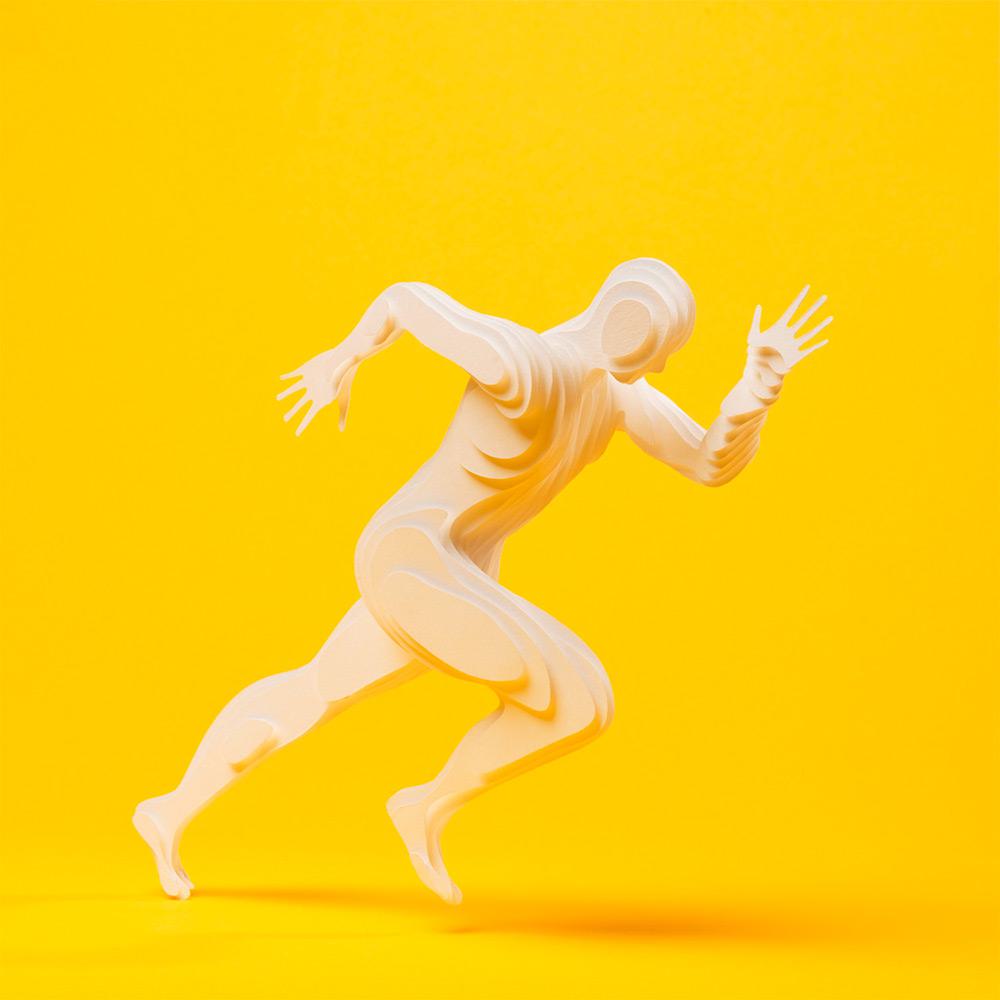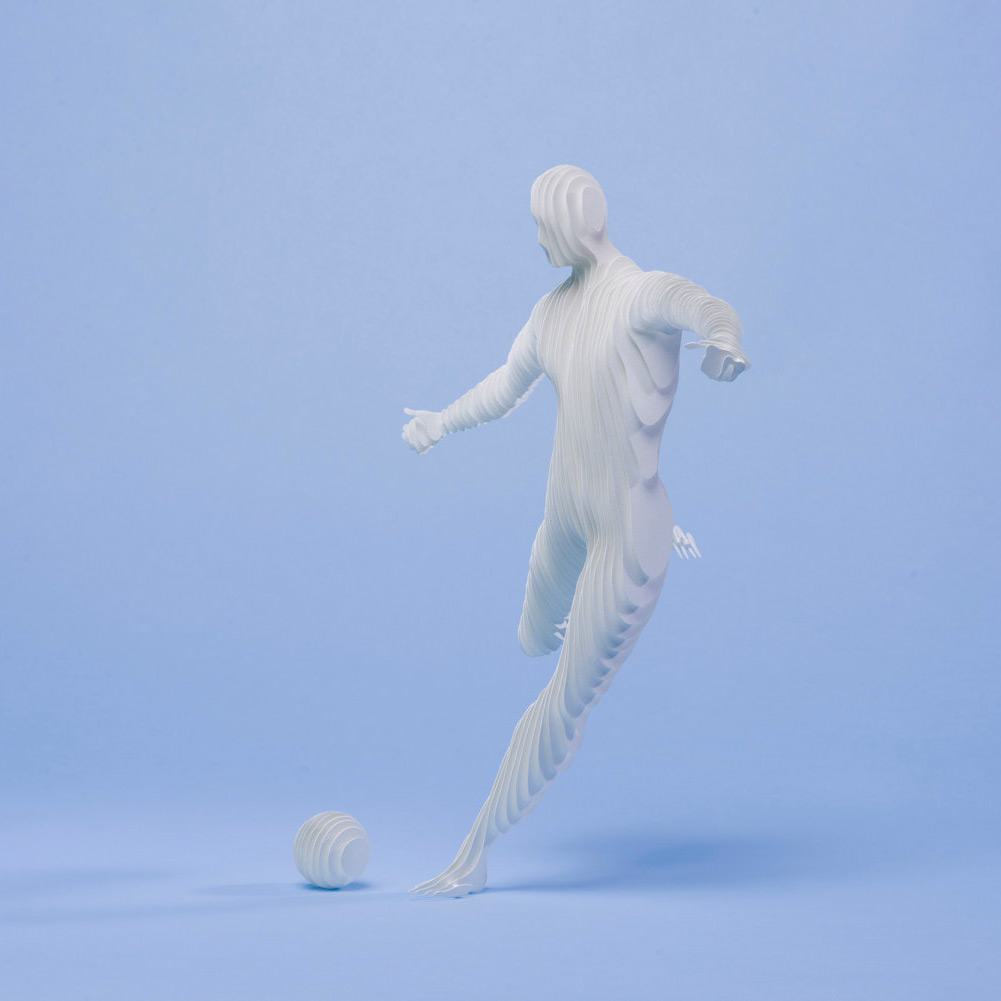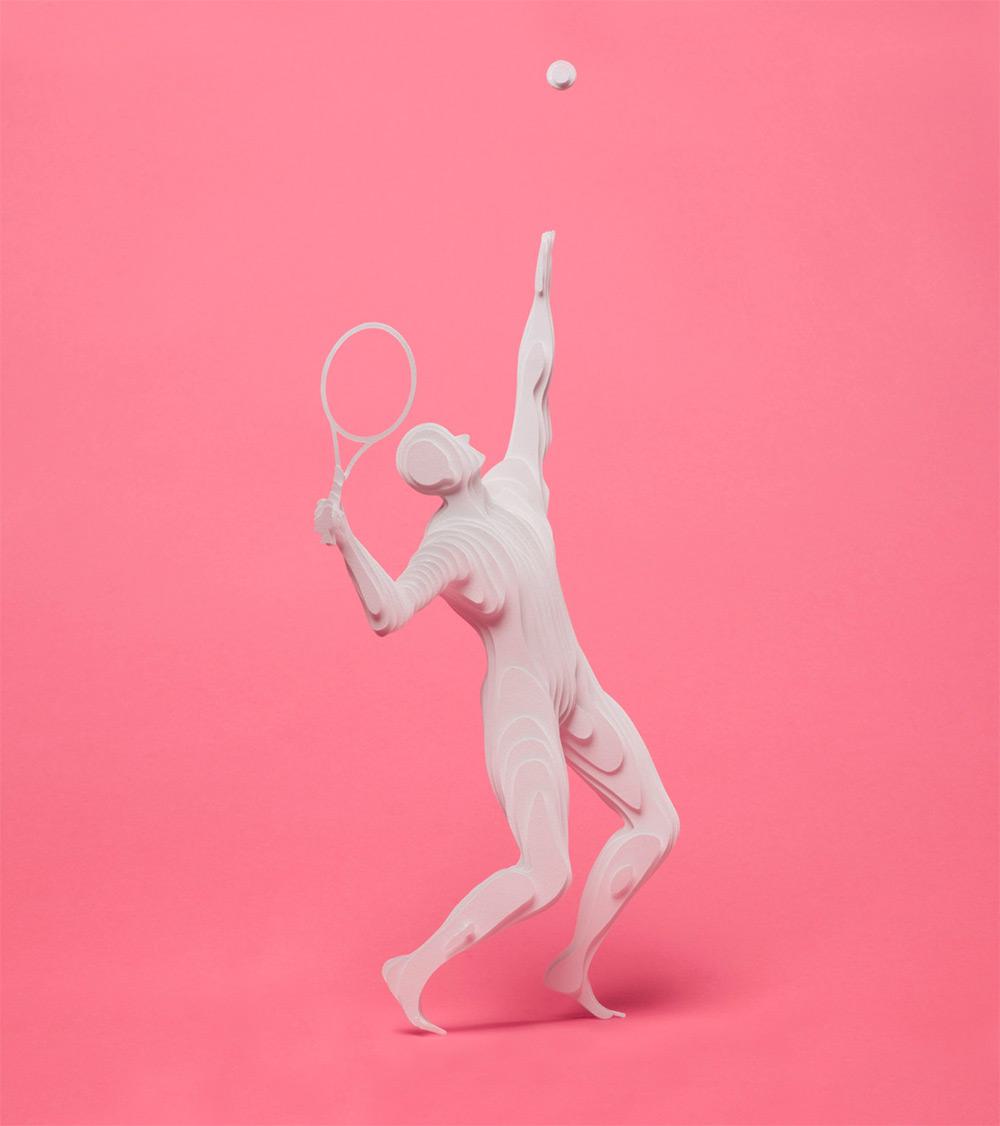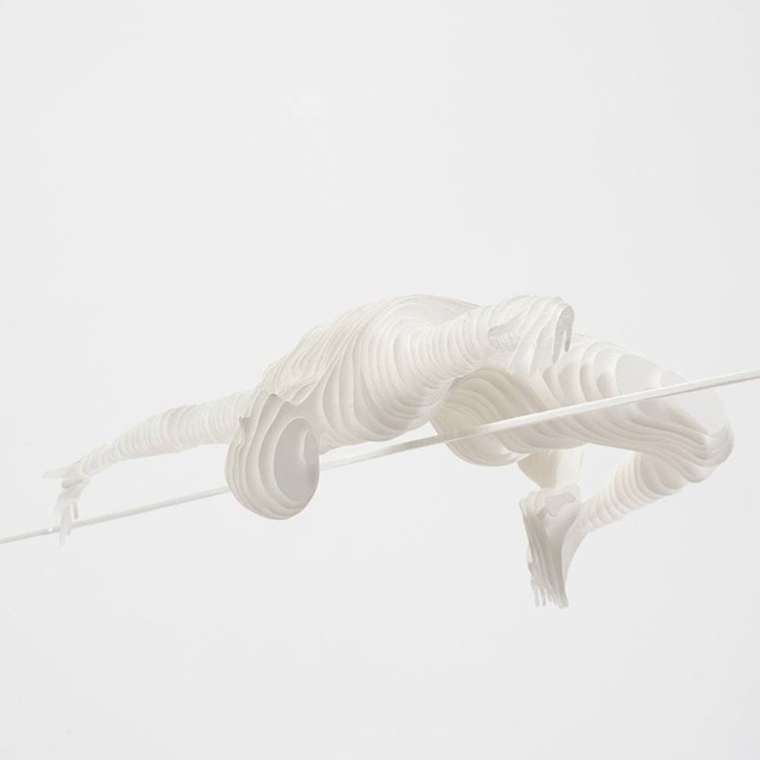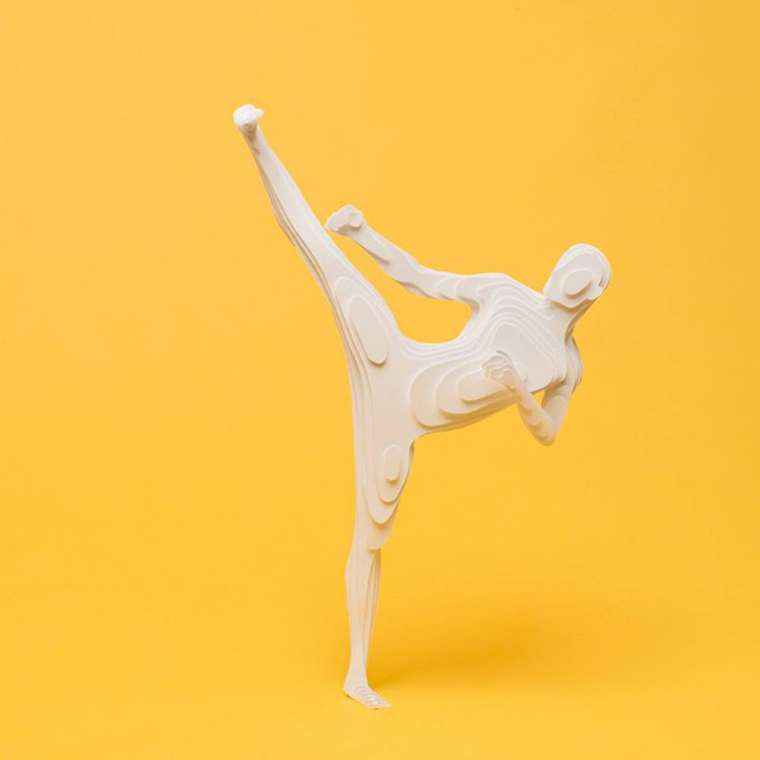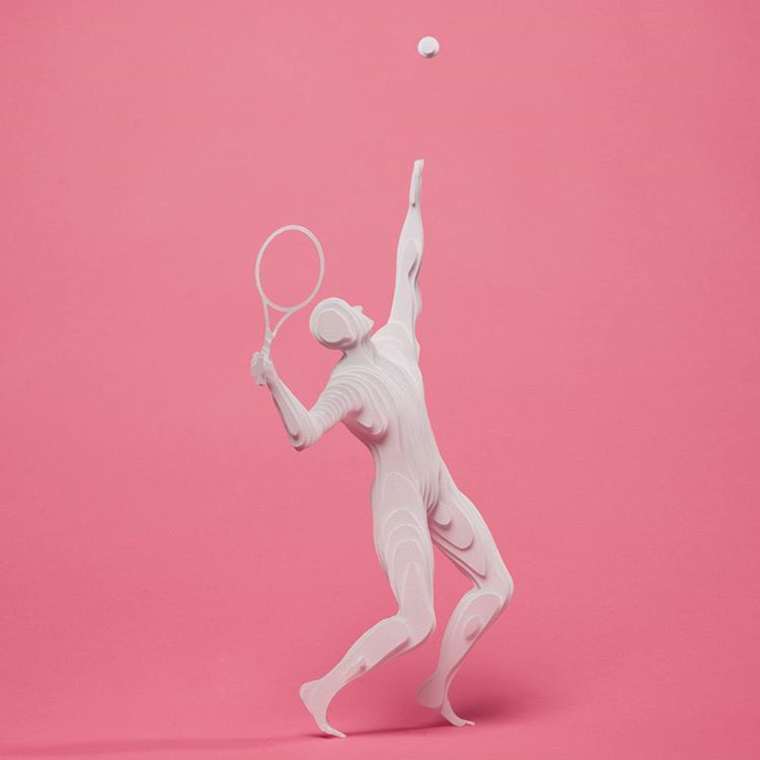 All images courtesy of Raya Sader Bujana. View more at her home page or visit her on Instagram .