Perception by eL Seed: Massive Mural Paints Zaraeeb Community in a Different Light
Posted on
April 4th 2016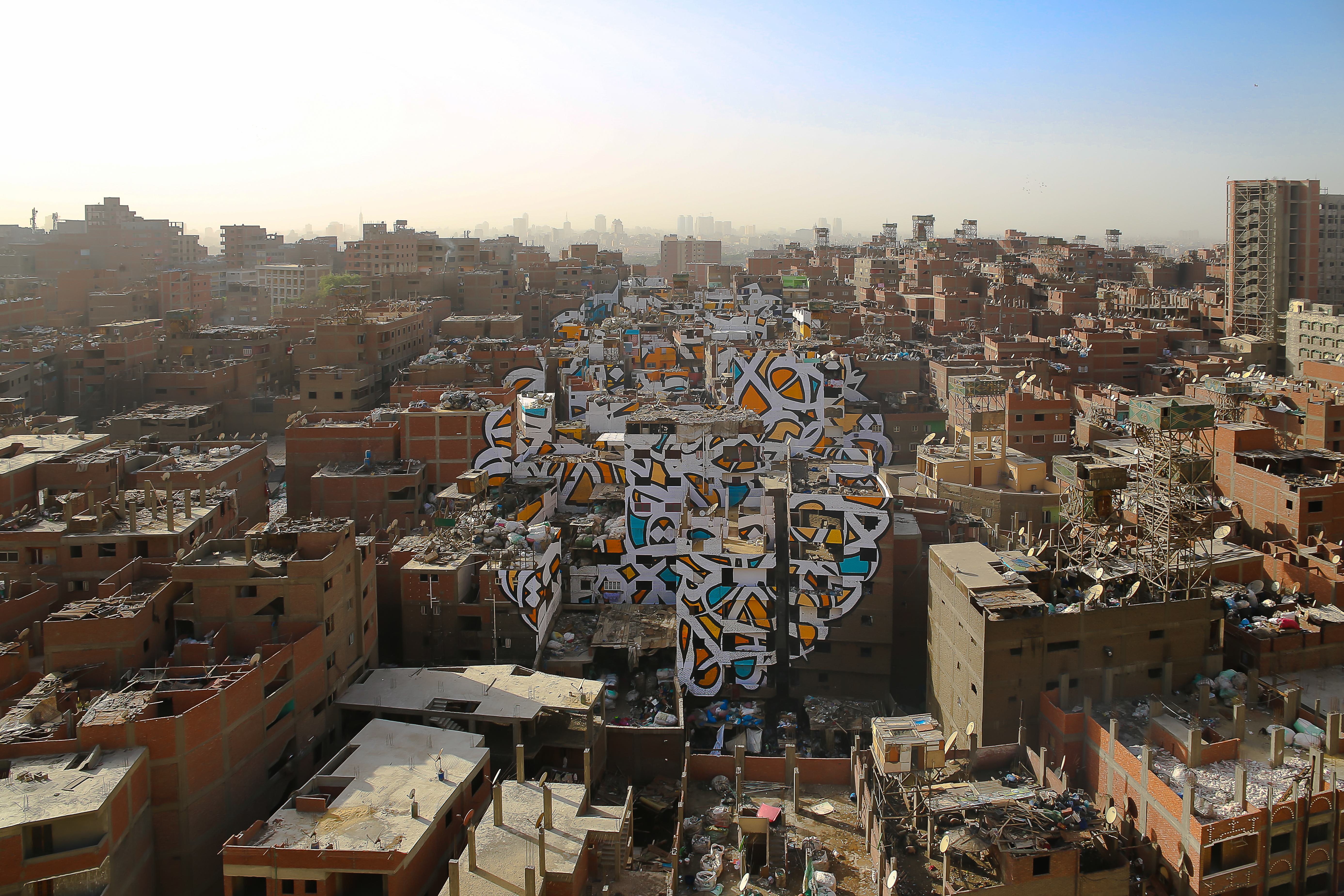 "Calligraffiti" artist eL Seed uplifts a Cairo community with "Perception" , his most ambitious piece to date which covers almost 50 buildings in the neighborhood of Manshiyat Nasr. The title alludes to the intent of this grand design, which is to evolve prevailing attitudes towards a marginalized community. In this case it's the Coptic neighborhood of Zaraeeb. Aside from their status as a religious minority, these people have collected the city's garbage for decades - a vocation which has painted them in broad strokes as dirty or inferior, despite the fact that they've engineered one of the most efficient and profitable recycling systems in the world. EL Seed and his art collective wanted to debunk such casual dismissal. In his own words:
"To bring light on this community, with my team and the help of the local community, I created an anamorphic piece that covers almost 50 buildings only visible from a certain point of the Moqattam Mountain. The piece of art uses the words of Saint Athanasius of Alexandria, a Coptic Bishop from the 3rd century, that said: 'Anyone who wants to see the sunlight clearly needs to wipe his eye first.'"
Using a coptic quote is a powerful nod of solidarity, and the sheer scale of this thing is nothing short of impressive. But what really resonates with us is the use of anamorphic technique. For the unfamiliar this is when an artist uses multiple surfaces on various objects that forms a cohesive image only when viewed from a particular angle and distance. This really hits home the core idea of the project, and art itself. It's not what you see, it's how you see things that determines the accuracy and depth of one's perception. Given the scope, beauty and motivation behind this project, we think that it will go far to upgrade the collective perspective of Zaraeeb and its inhabitants.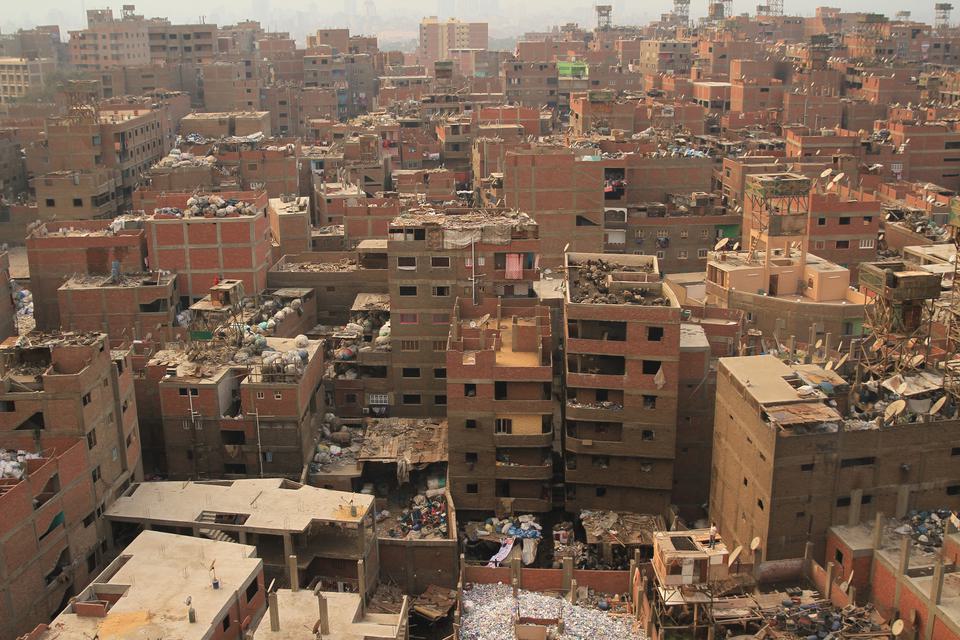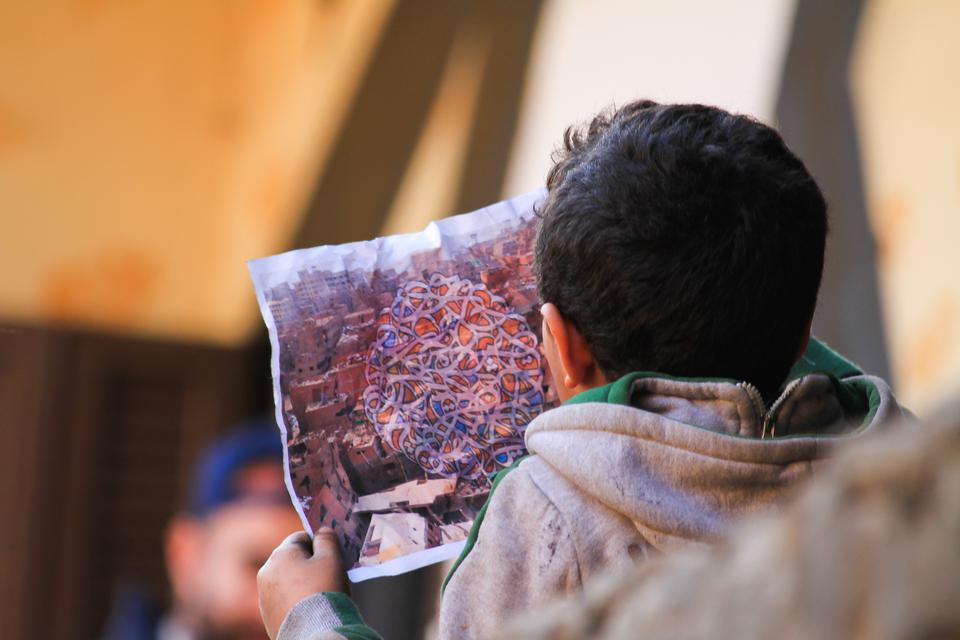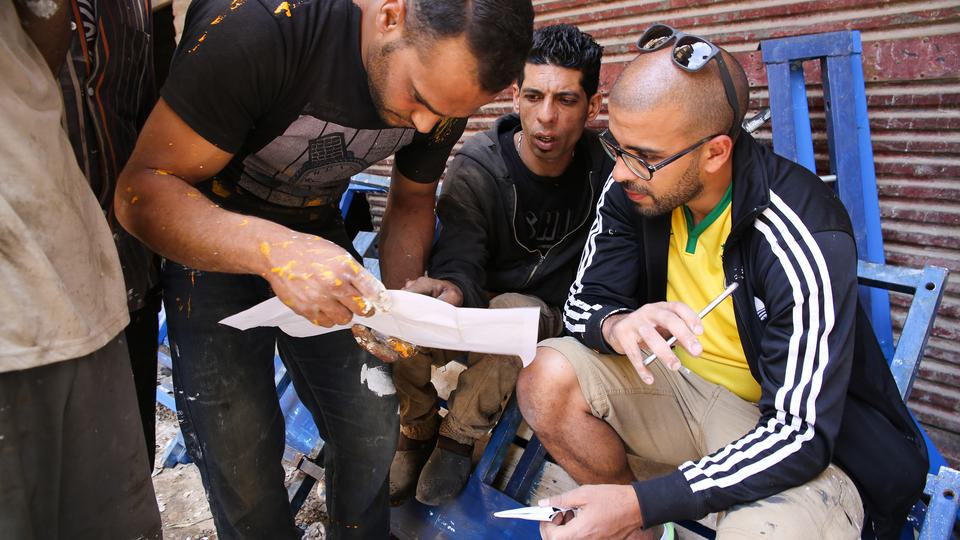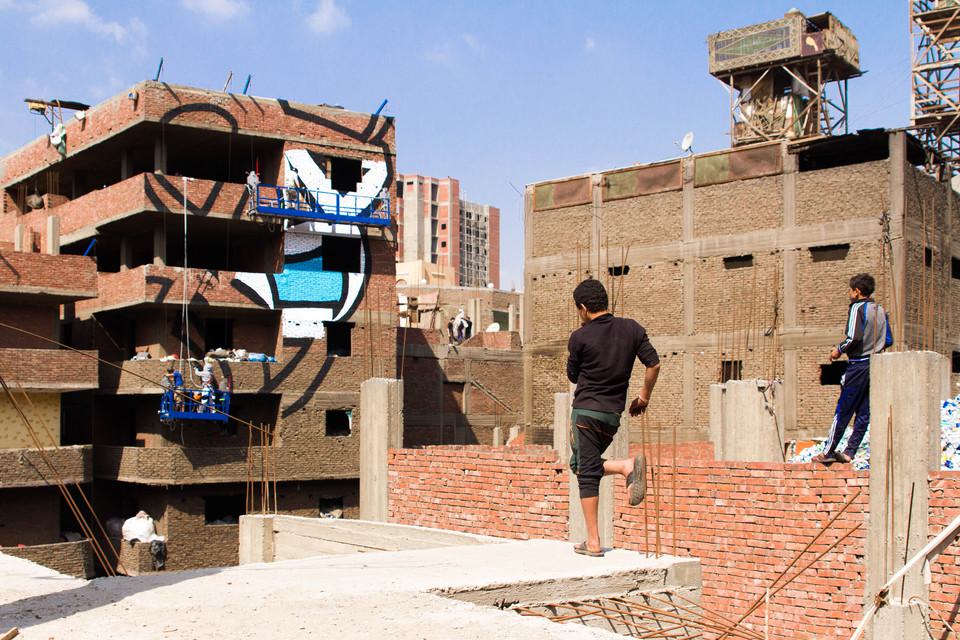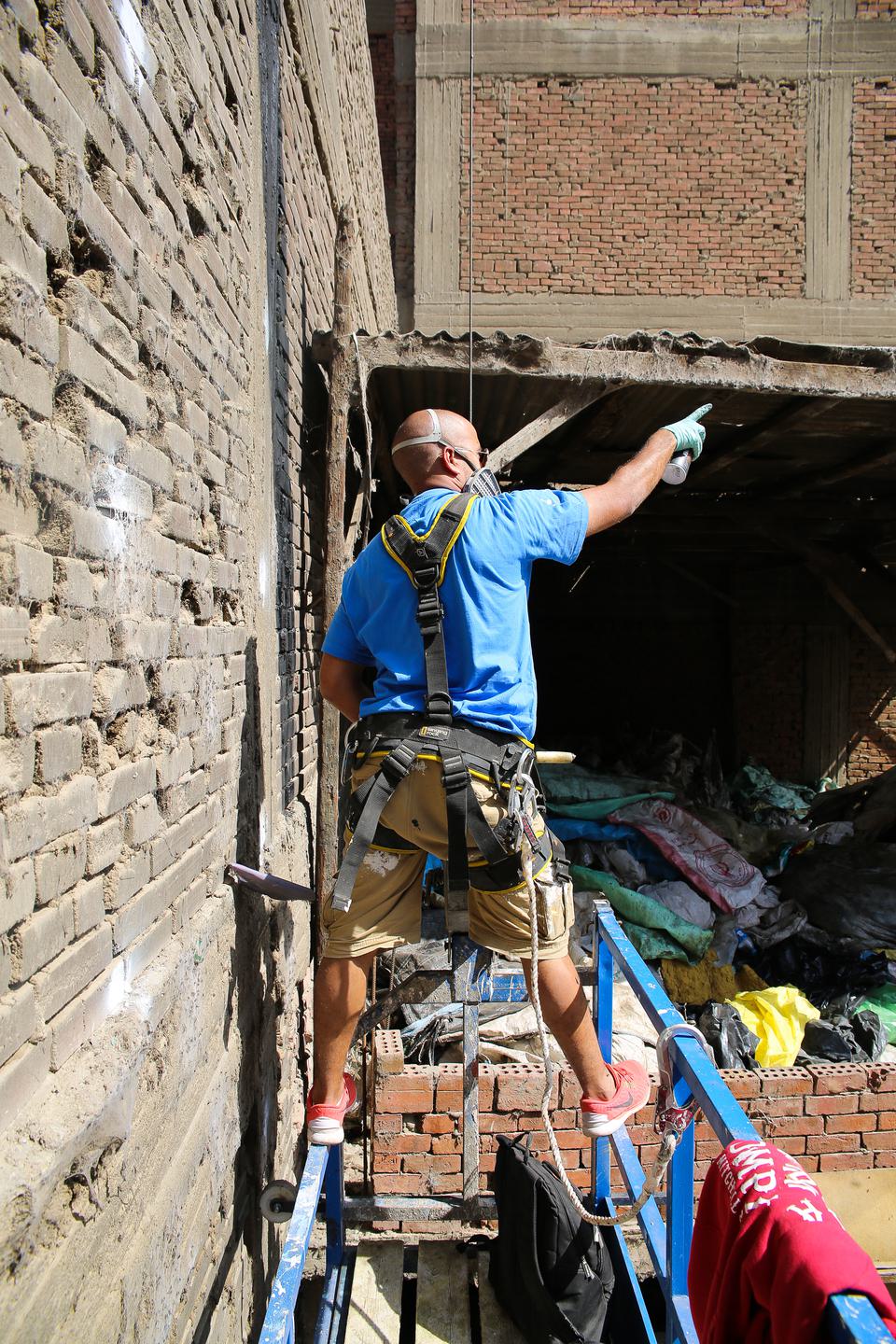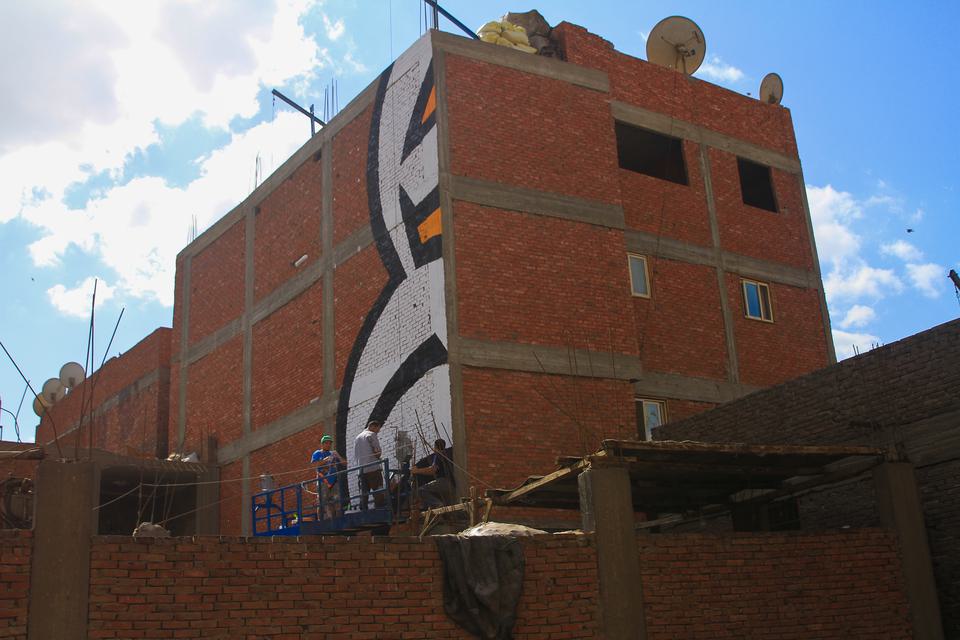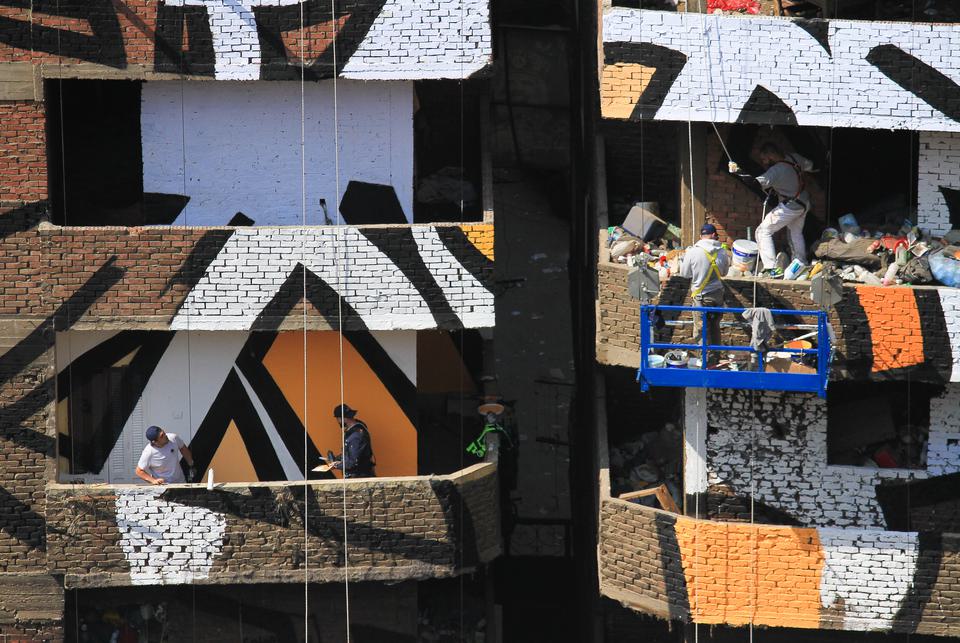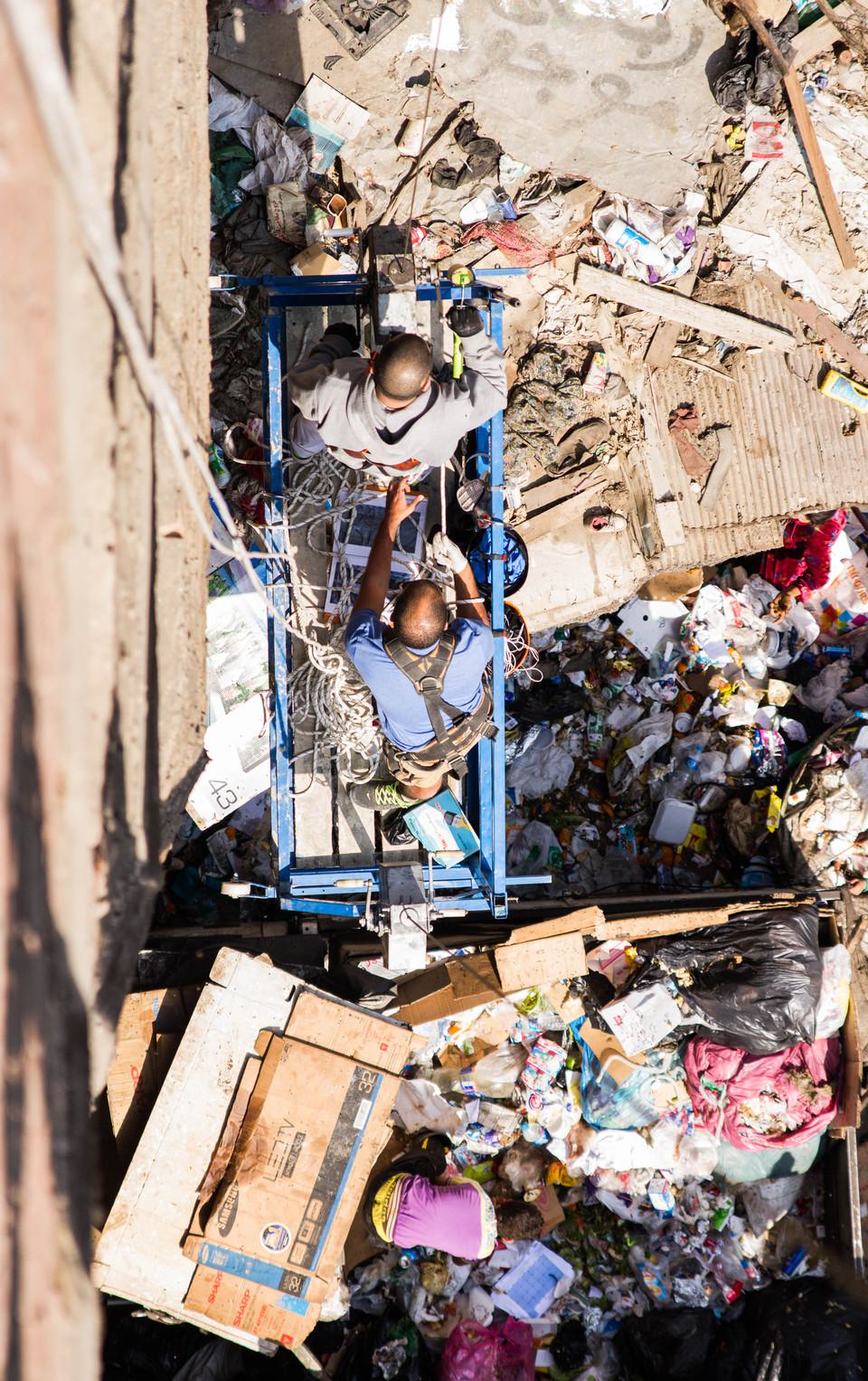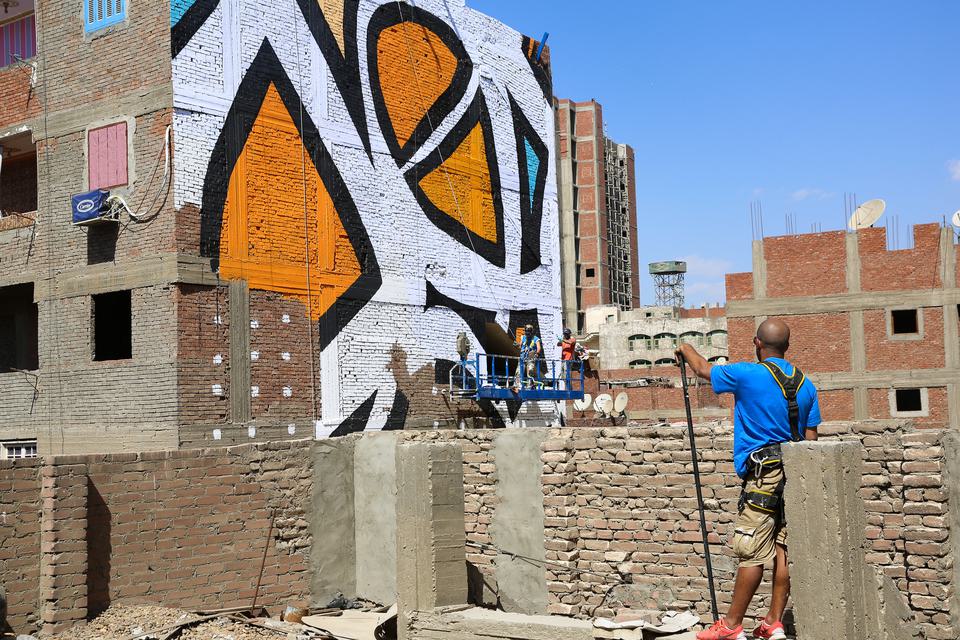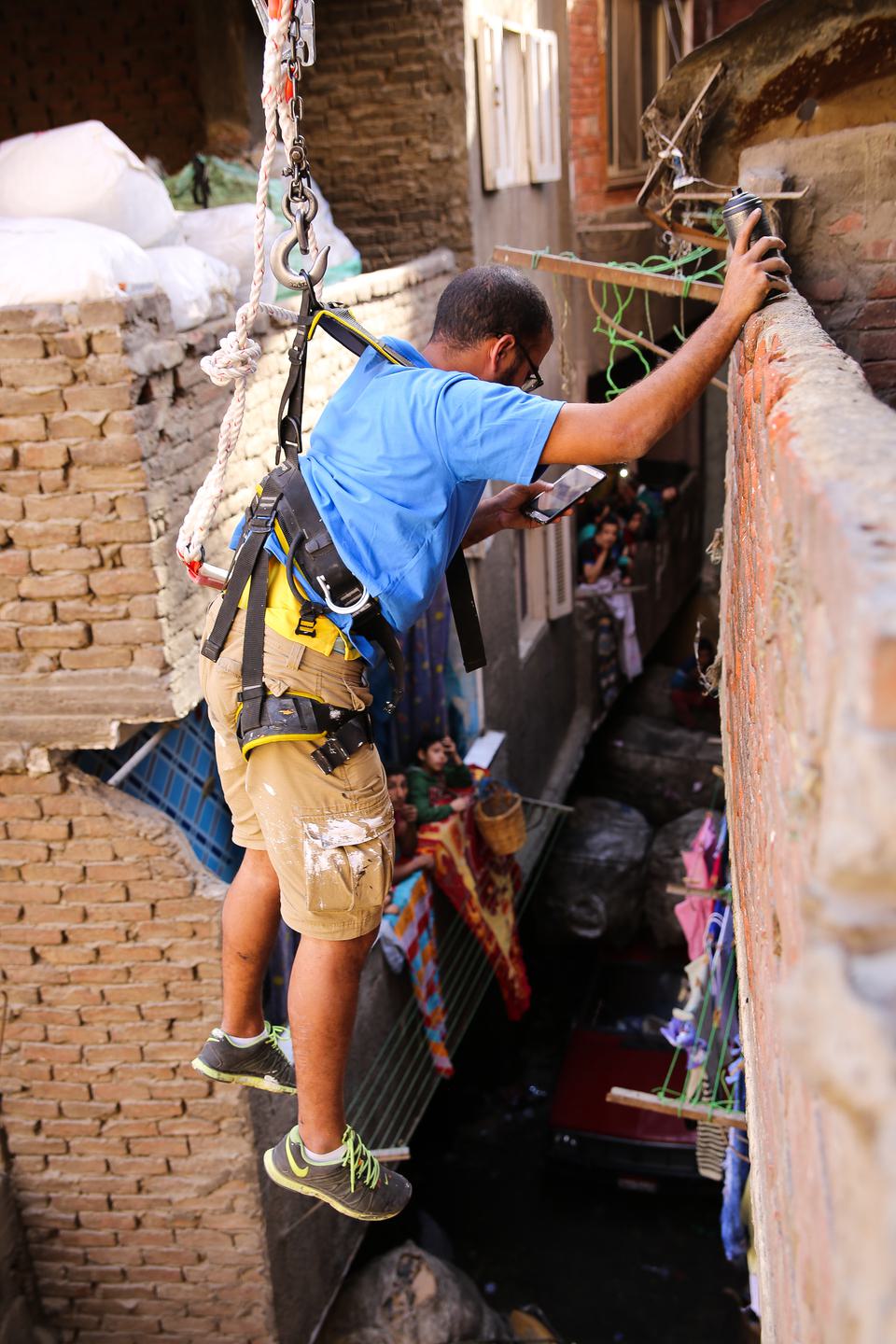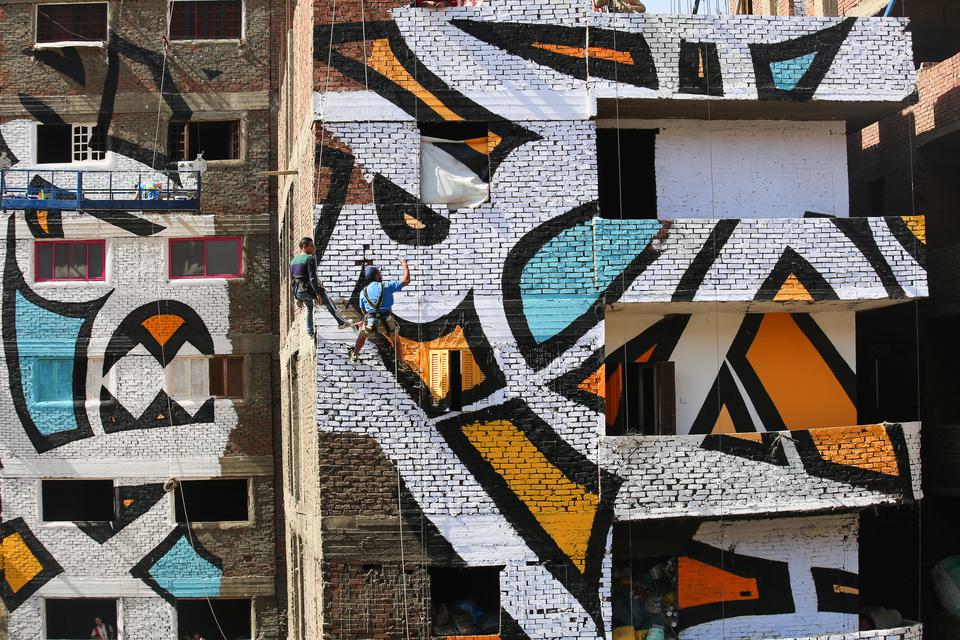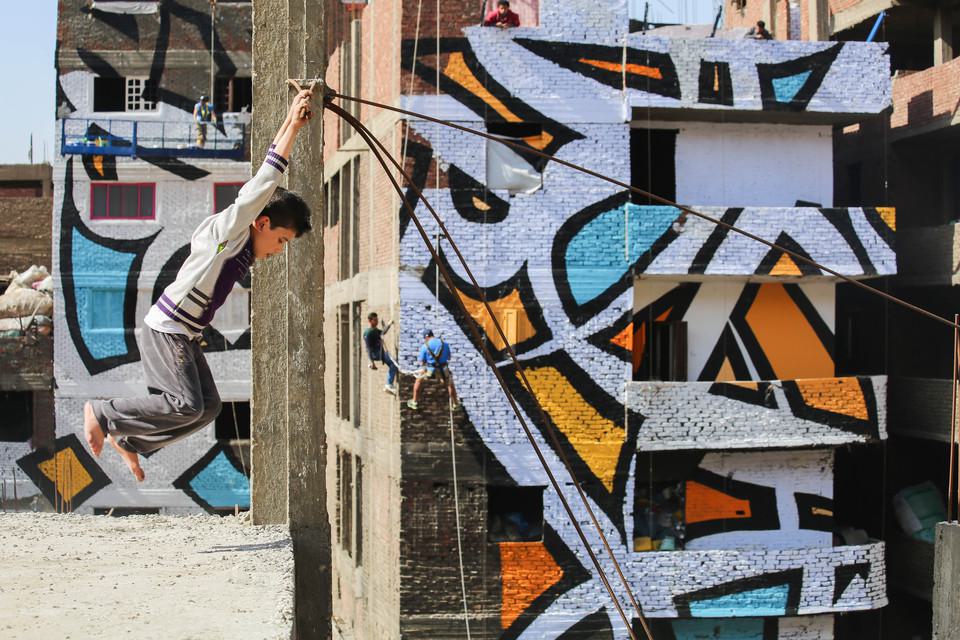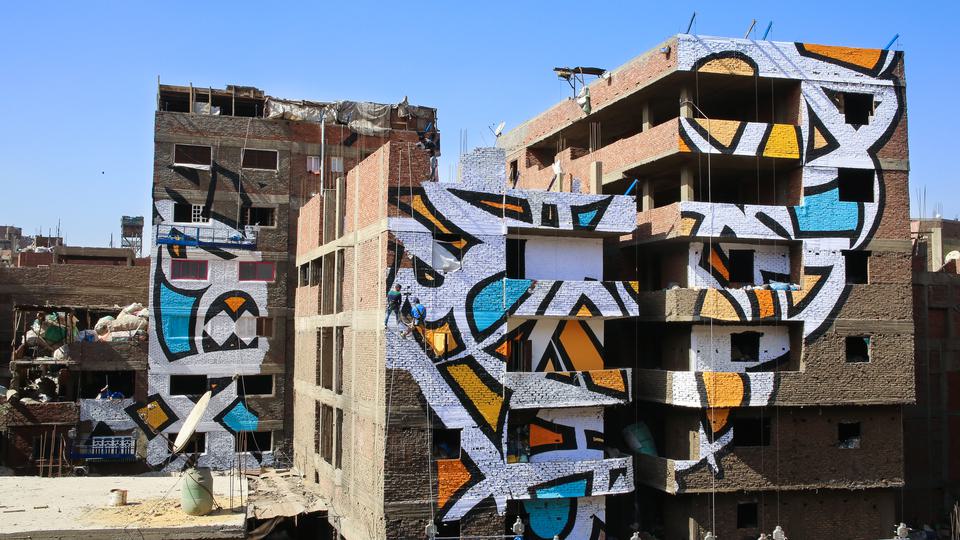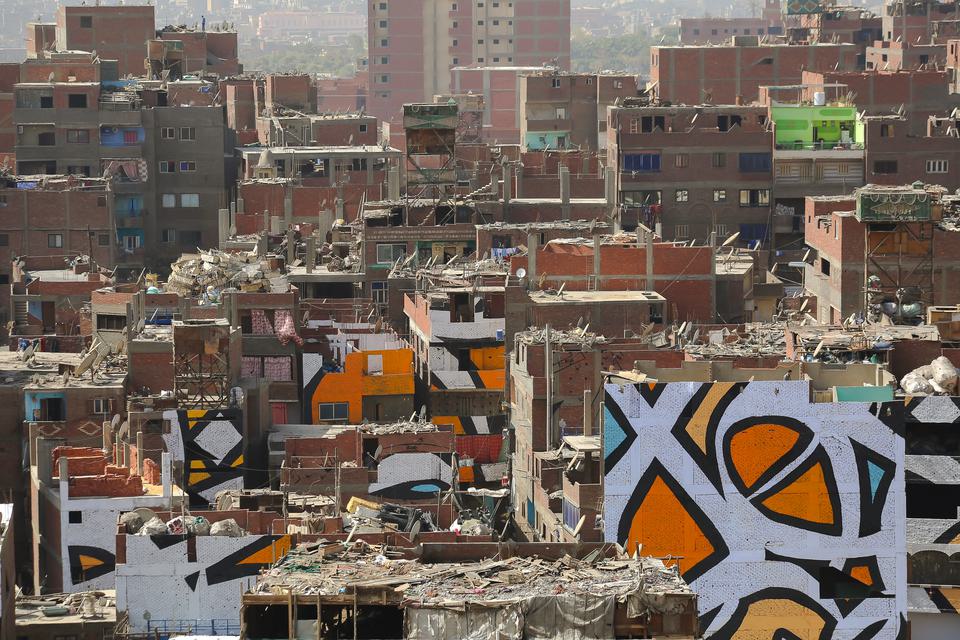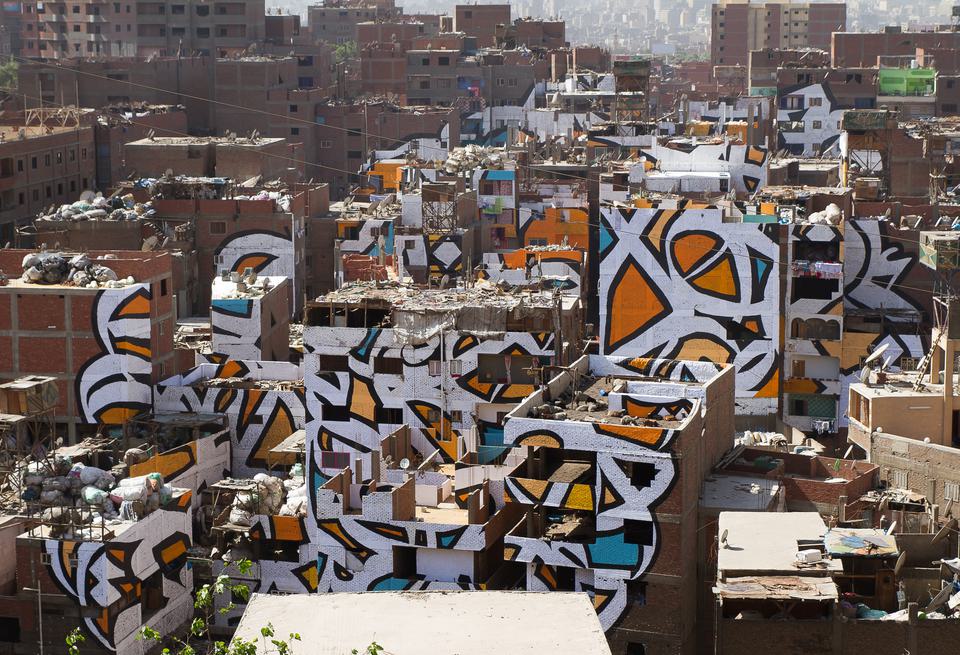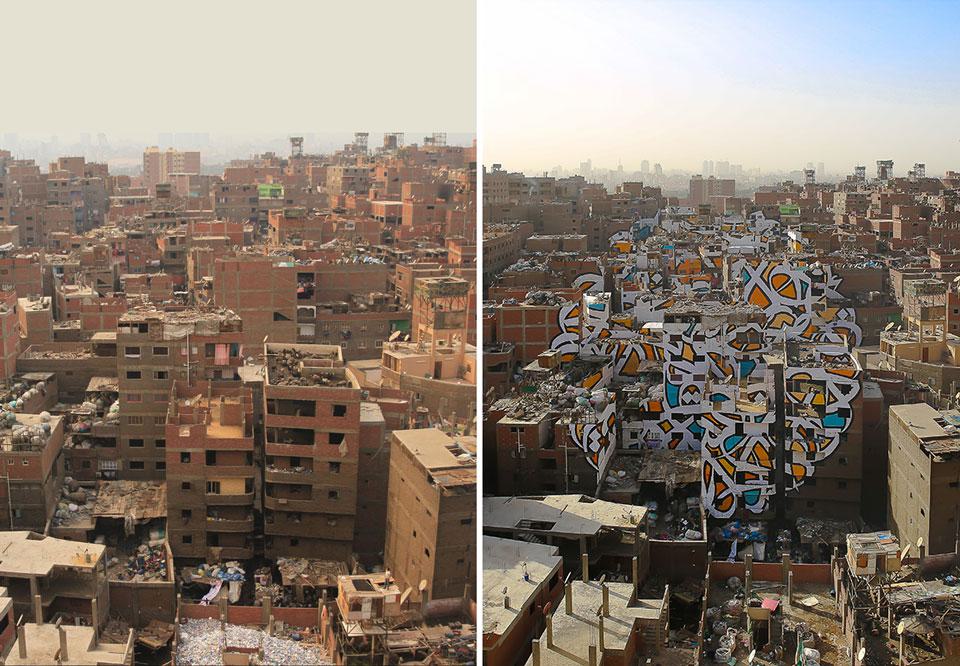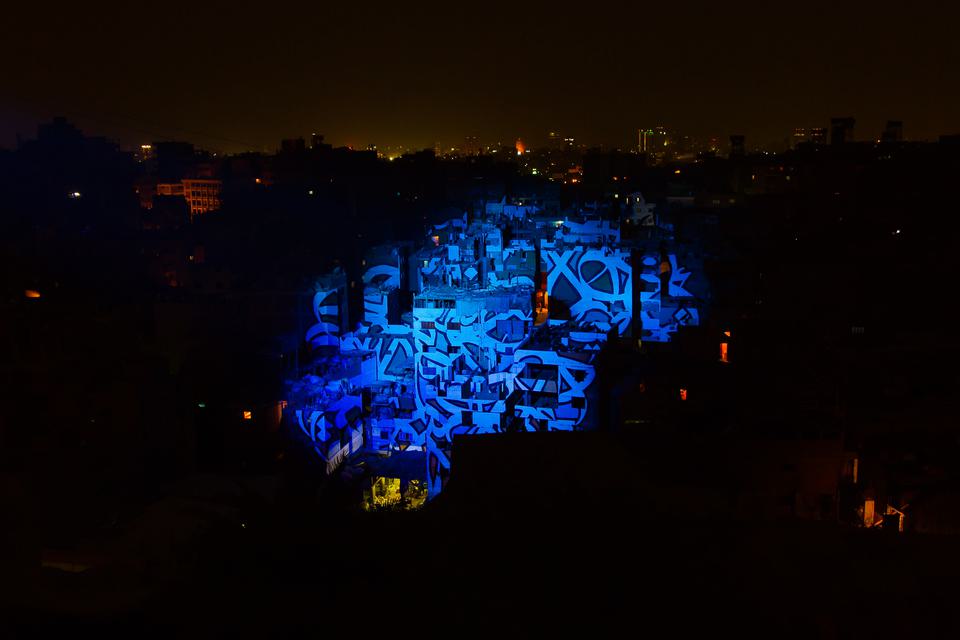 All images courtesy of
eL Seed
You can keep up with eL Seed and his crew on Facebook, Twitter and Instagram. We've also just become huge fans and you can expect him to be featured here on the blog in the near future. Stay tuned!