The Pothole Mosaics of Bachor
Posted on
March 30th 2016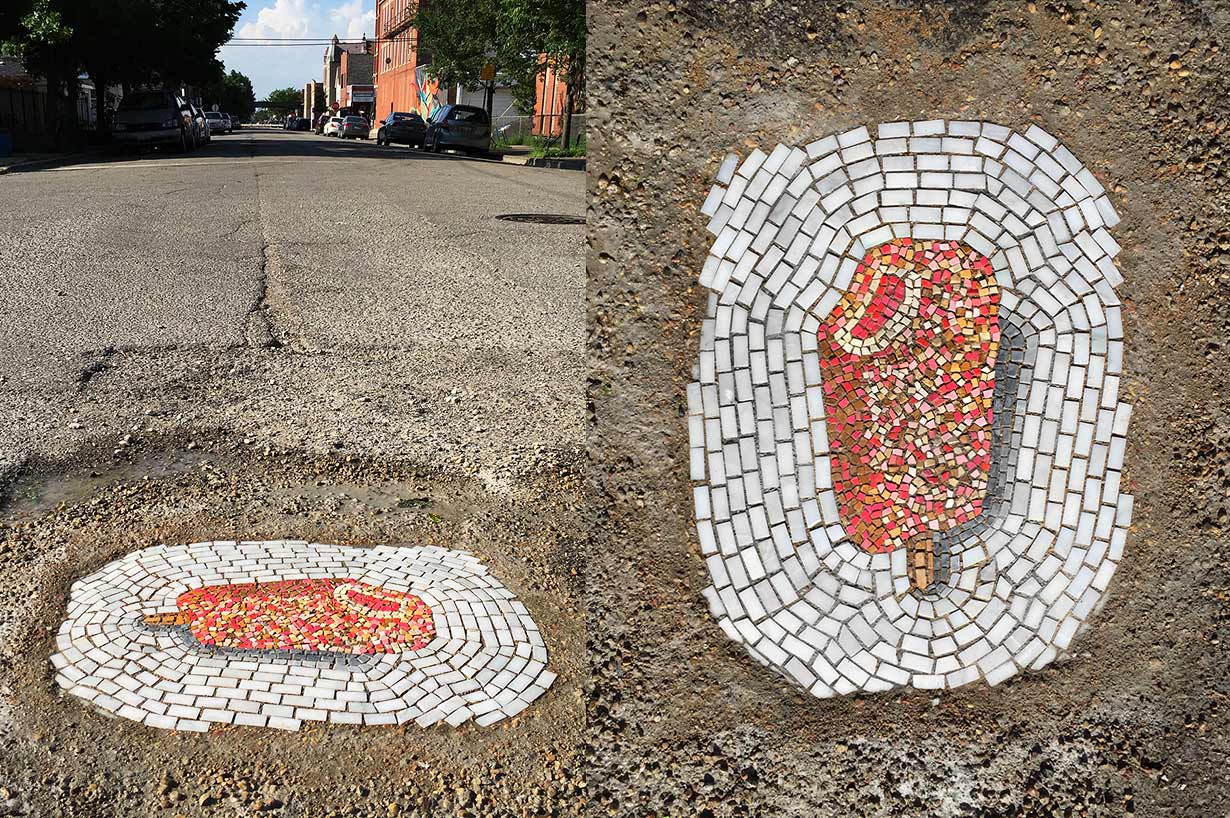 Chicago artist Jim Bachor brings urban renewal to the decaying streets of the Windy City. In one of the nation's most densely populated cities, the streets tend to take a pounding, which has led to an epidemic of potholes which dot much of the city's avenues. Due to budgeting concerns or just plain municipal neglect, these blemishes often remain untouched for long stretches of time.
While most citizens and civil servants point fingers or wrestle with red tape, Bachor has opted for a more creative and proactive approach. Given how expensive real estate is in a bustling city, why not make use of the spaces nobody wants to fill? Fueled by a fascination with art and ancient history, his substitution of urban blight for mosaic art is not just one of practicality but the reclamation of public space, and the branding of one's indelible mark to withstand the test of time. In Bachor's own words:
"In the ancient world, mosaics were used to capture images of everyday life. These colorful pieces of stone or glass set in mortar were the photographs of empires long past. Marble and glass do not fade. Mortar is mortar. An ancient mosaic looks exactly as intended by the artist who produced it over two millennia ago. What else can claim that kind of staying power? I find this idea simply amazing."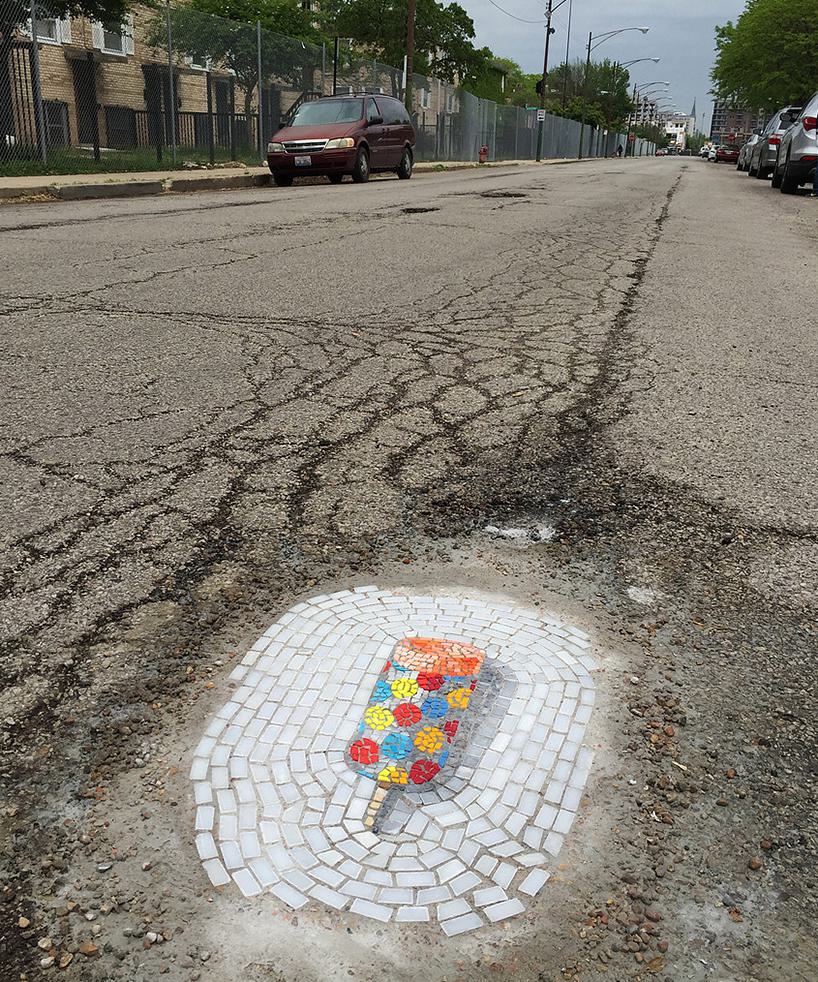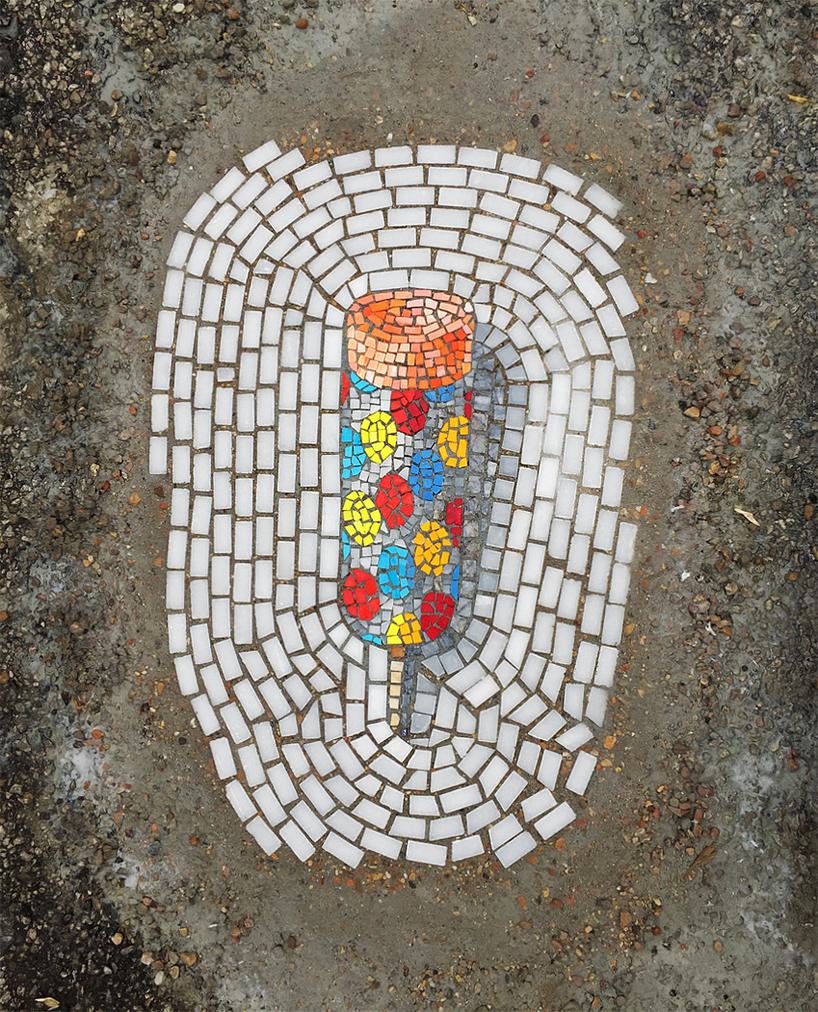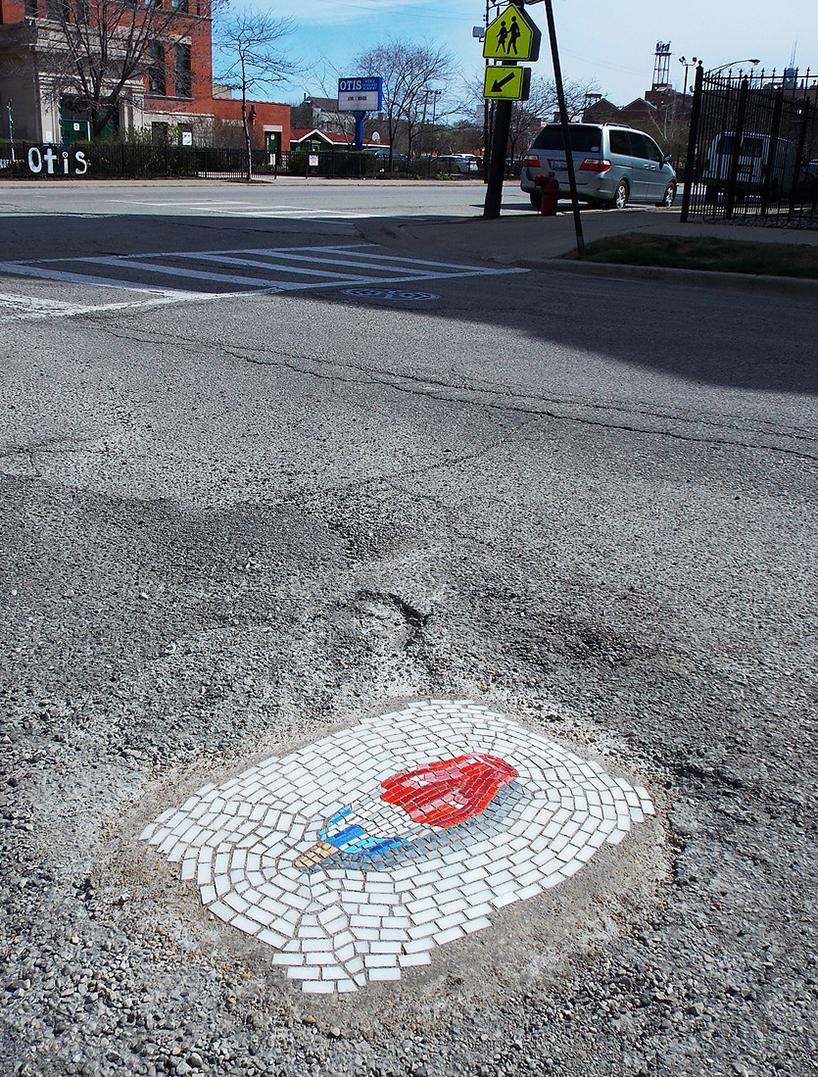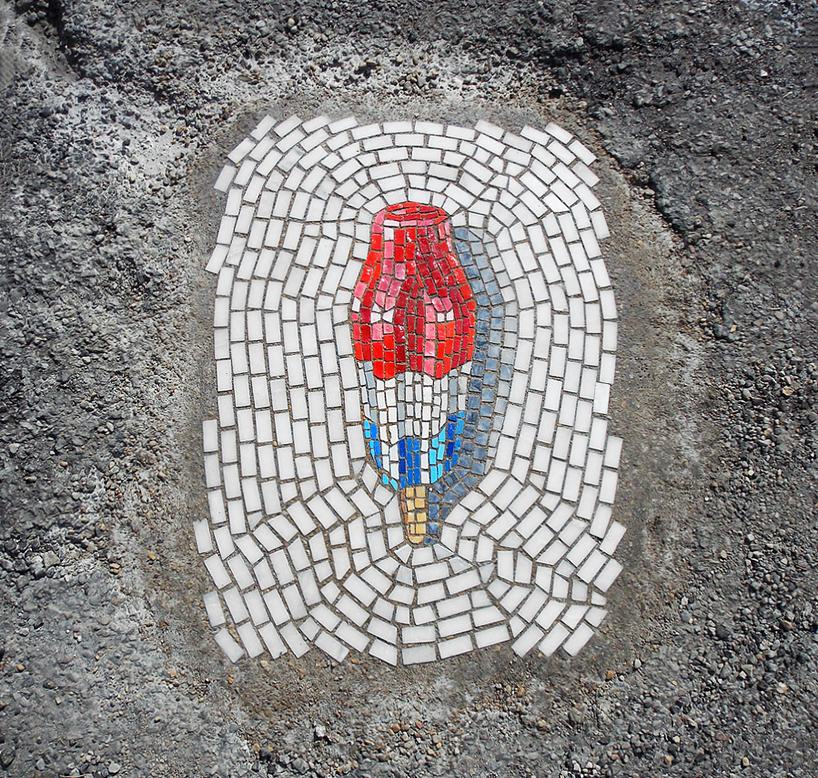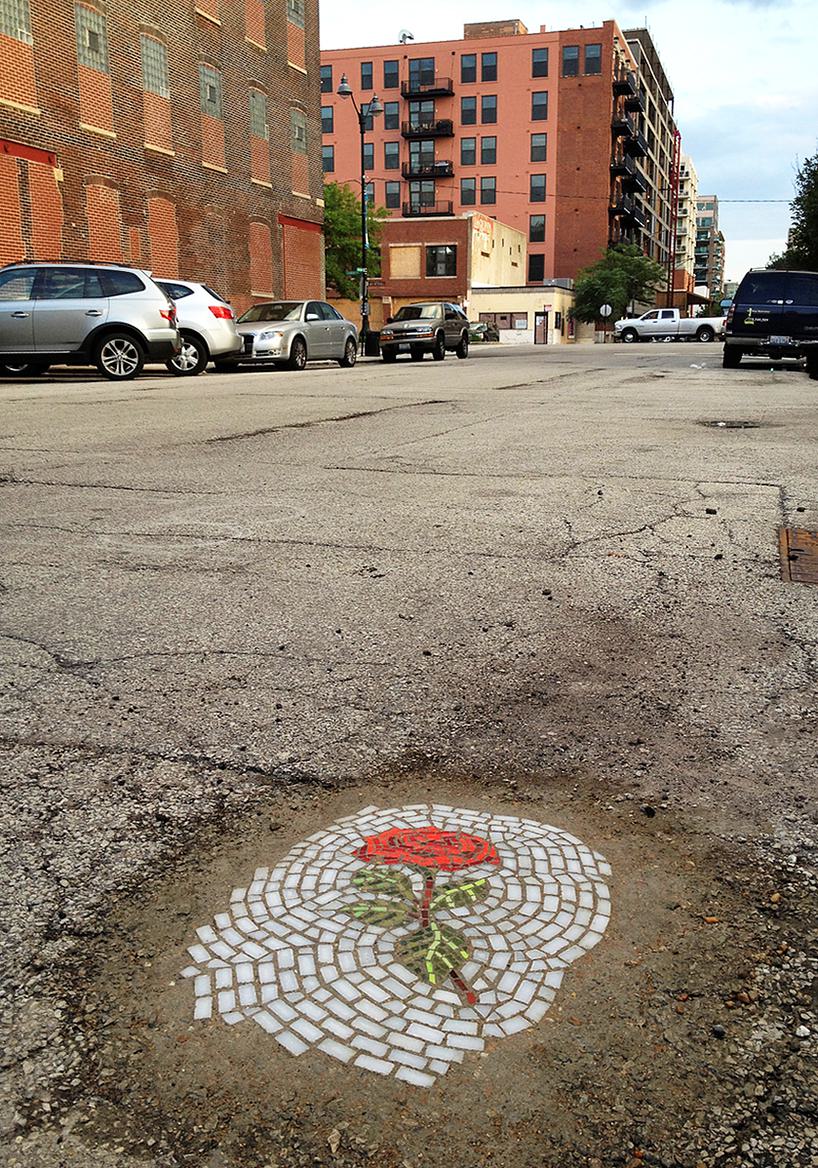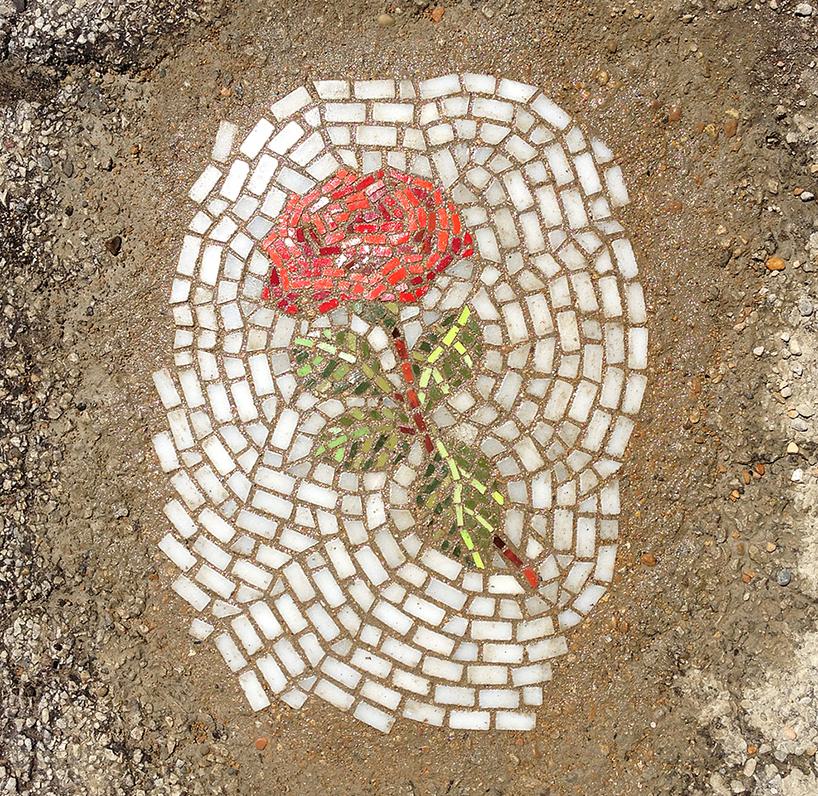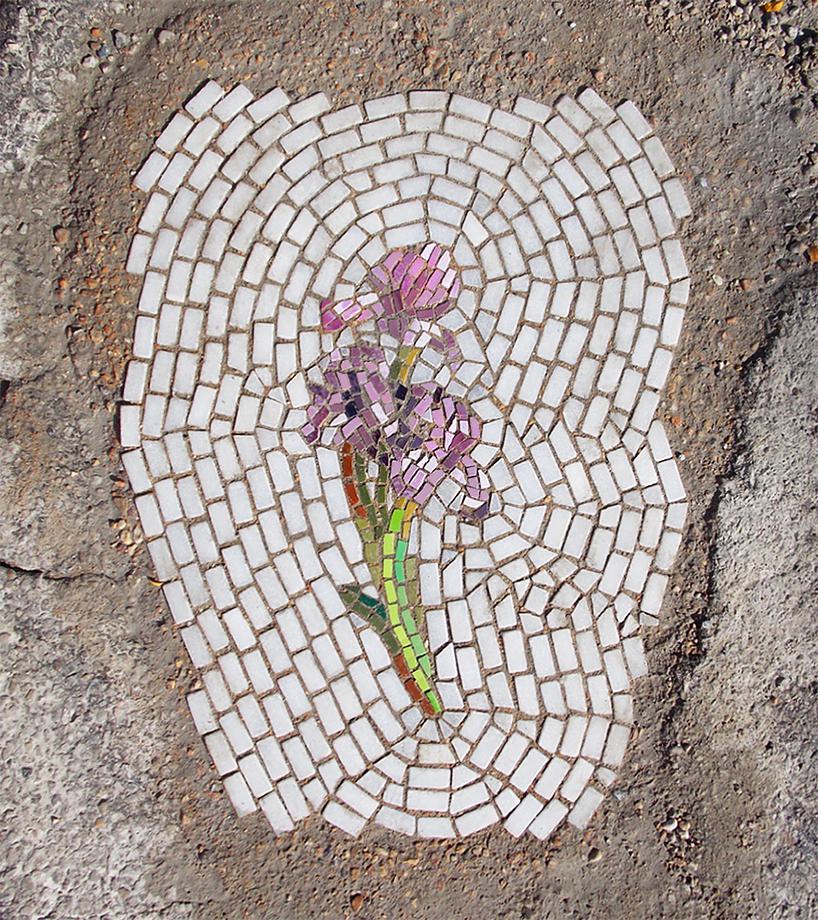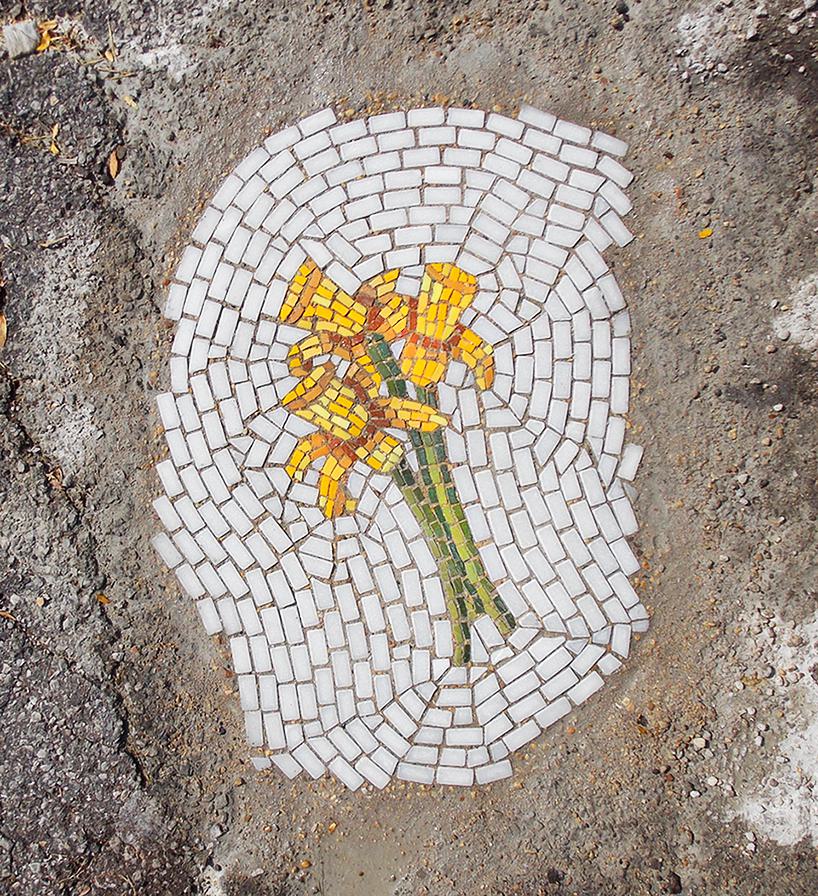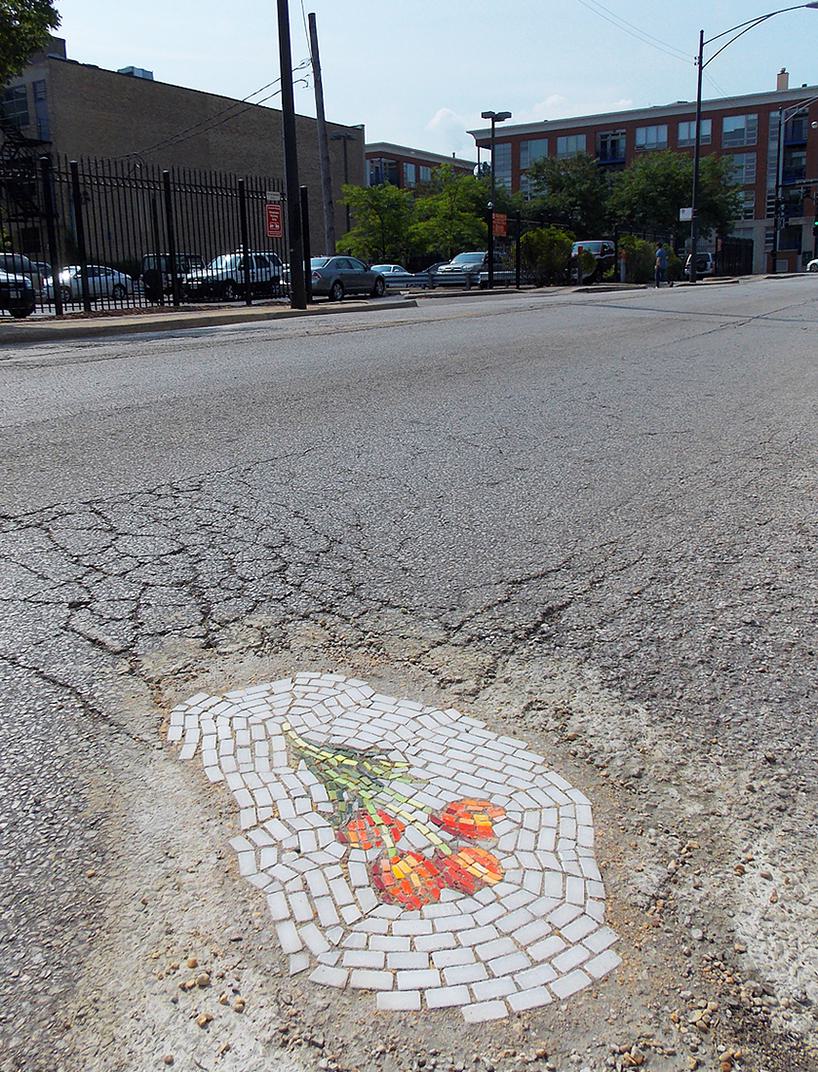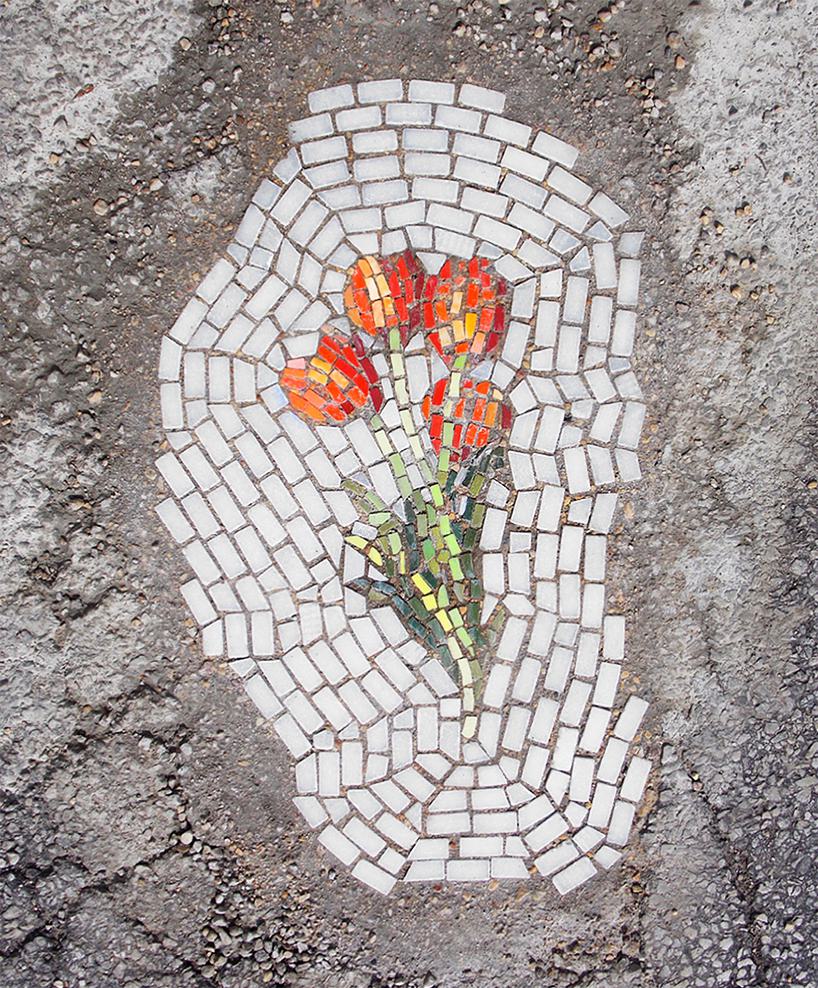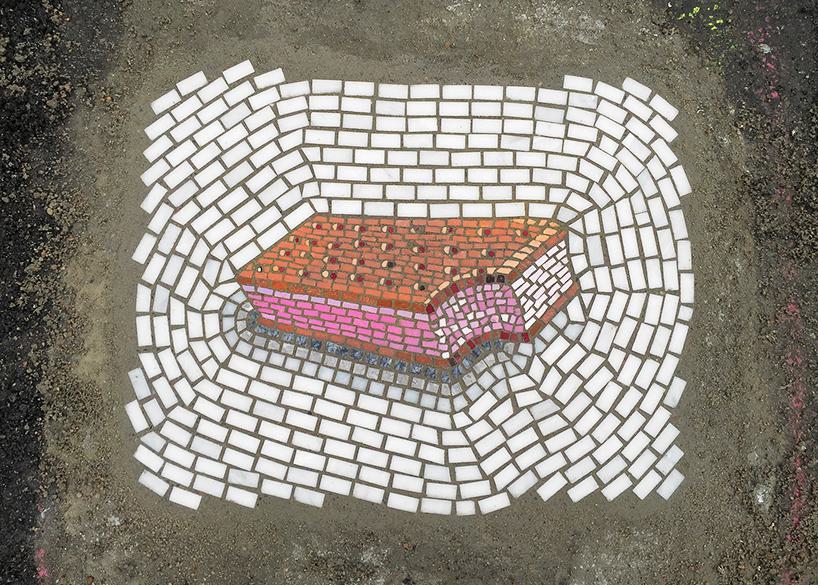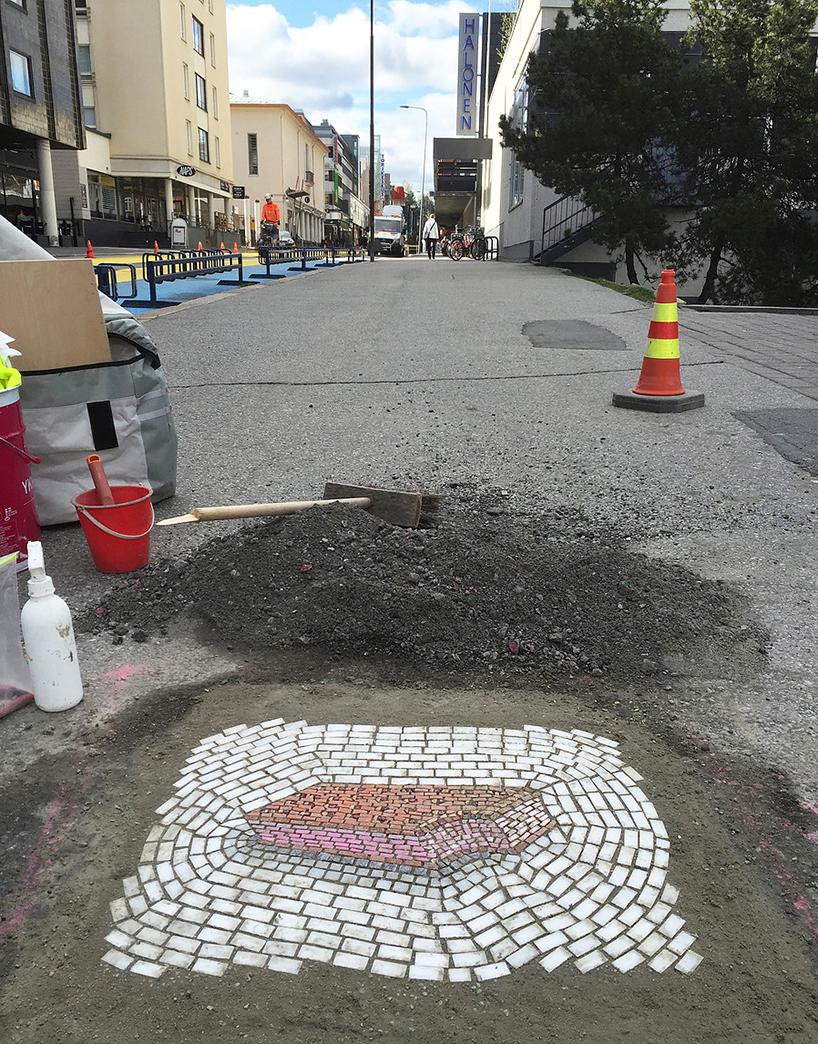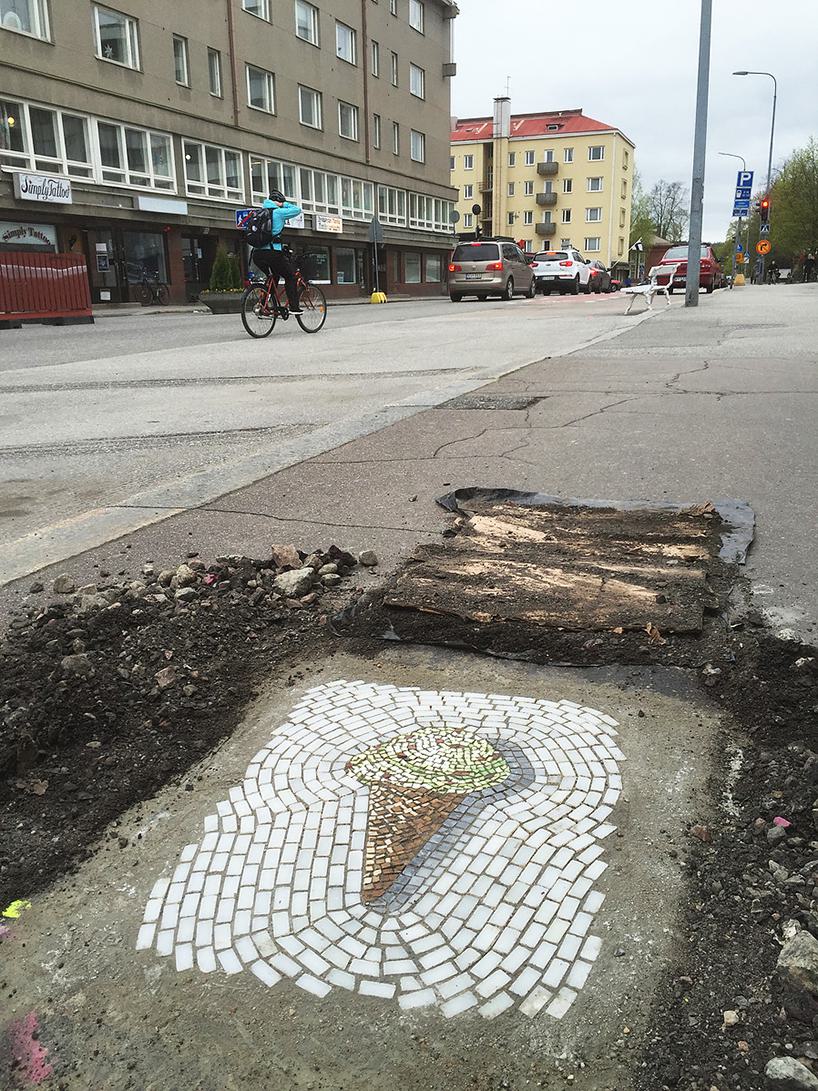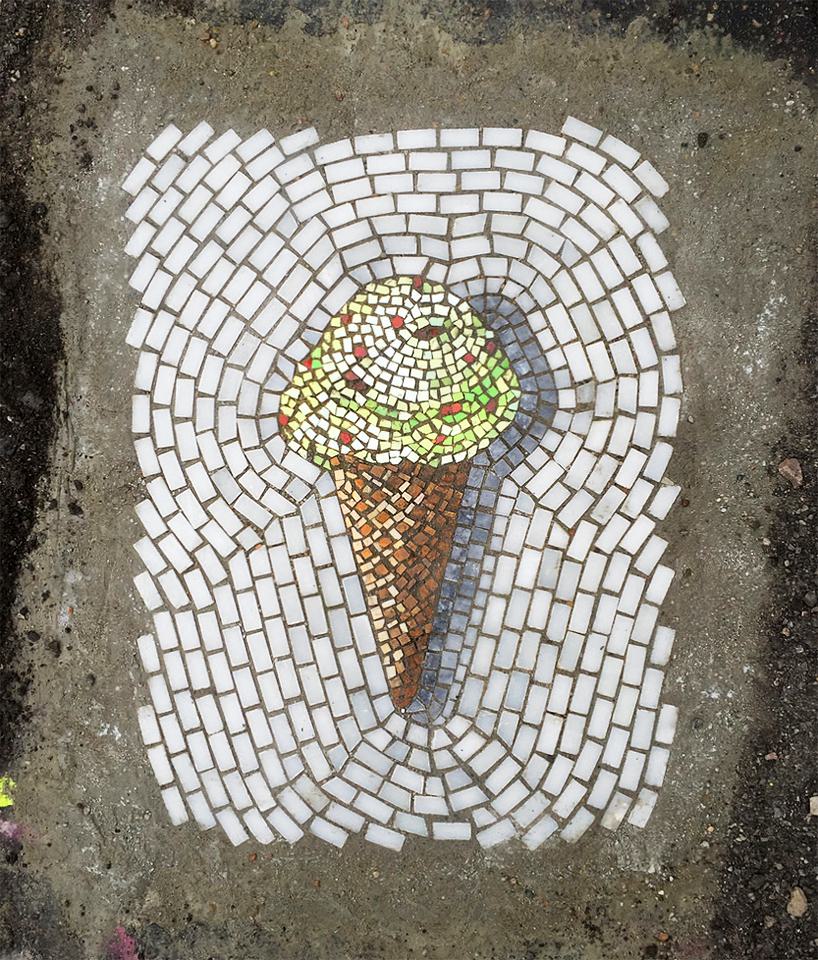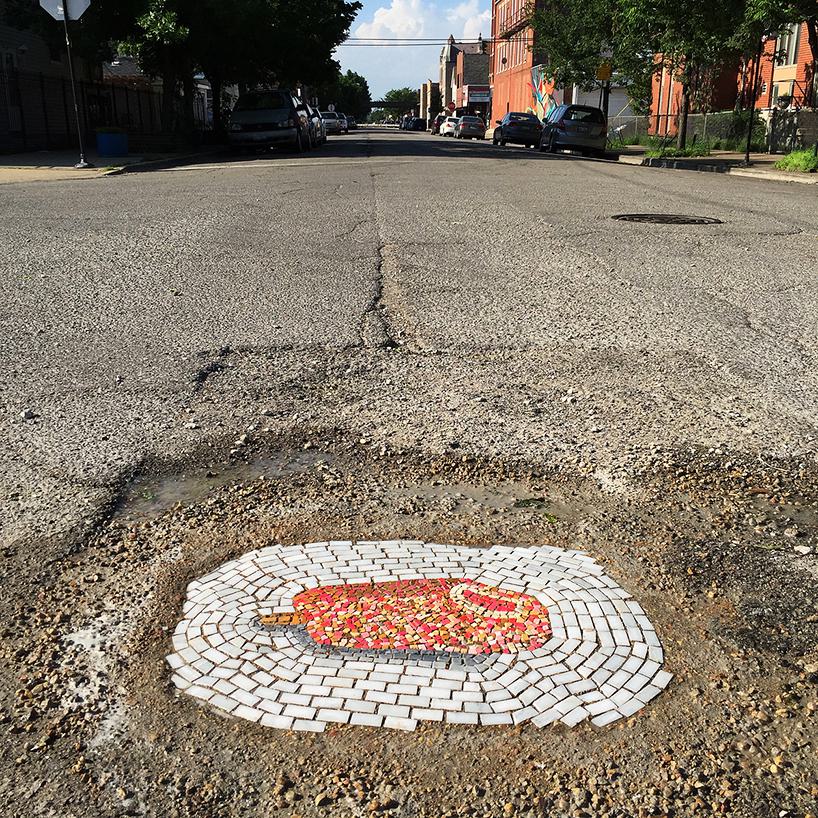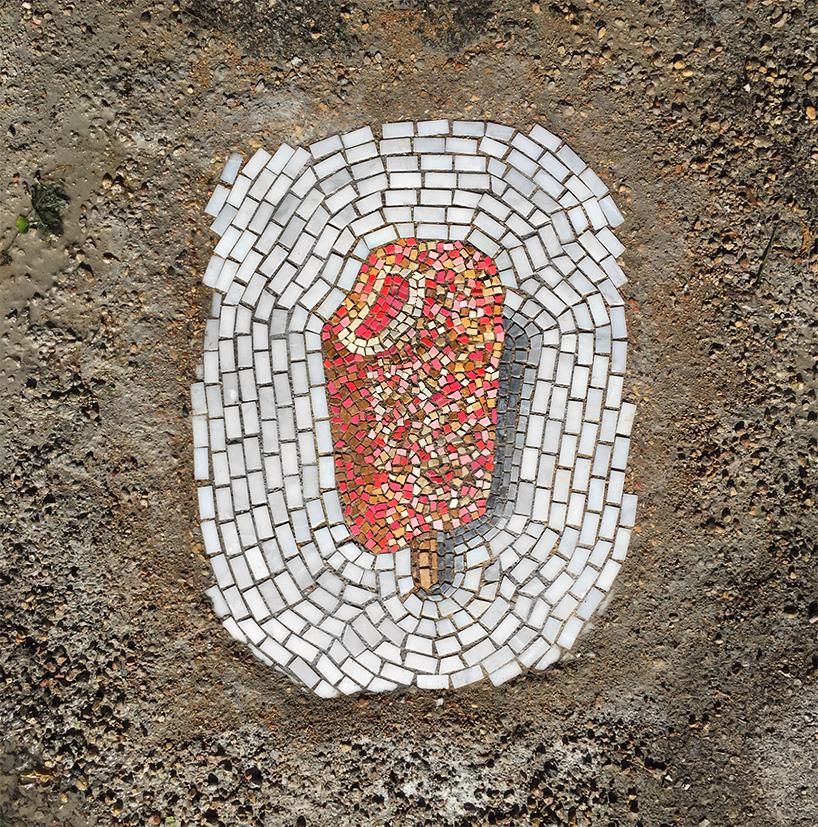 All images courtesy of Jim Bachor. View more at
his home page
or visit him on
Instagram
,
Twitter
.