Origami Street Art by Mademoiselle Maurice
Posted on
August 3rd 2016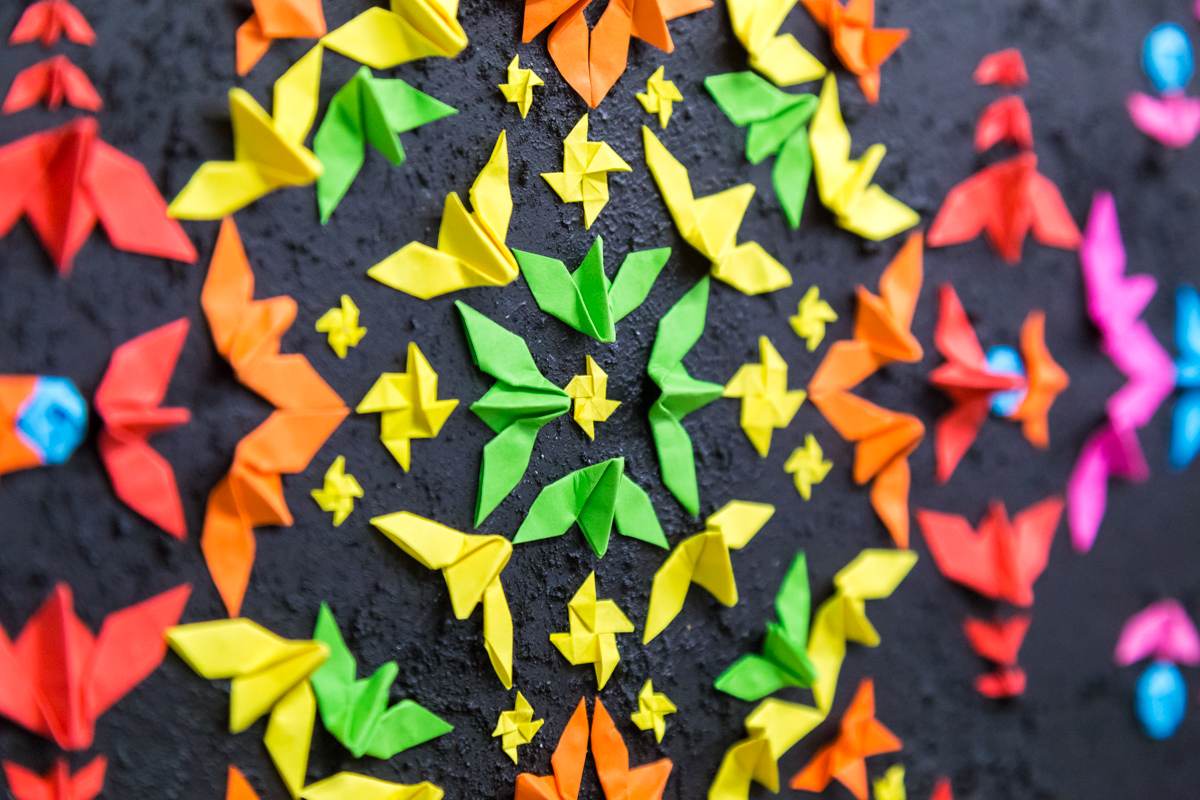 Where most street artists seek fame one spray can at a time, French artist Mademoiselle Maurice has taken a decidedly different route with these dazzling displays of urban origami which she dubs simply "Colors & Paper". The project was inspired by her year-long stay in Japan, which happened to coincide with the great earthquake/tsunami of 2011. In the wake of the tragedy she found solace and inspiration in the tale of Sadako and the Thousand Paper Cranes and thus her folding journey began, one that would take her to art festivals and installations throughout Europe and Asia.
Maurice's style is decidedly abtract and geometric - mandalas, ancient symbols and bright patterns are common vehicles through which she injects bursts of color and positivity to otherwise non-descript locations. Sometimes she flirts with typography and a message appears, but for the most part these pieces evoke their own emotional response via color, movement and in some cases, an impressive scale which cannot be understated. The universal appeal of these pieces is one born of a hopeful perspective, where simple items are utilized to make the world a brighter, more beautiful place.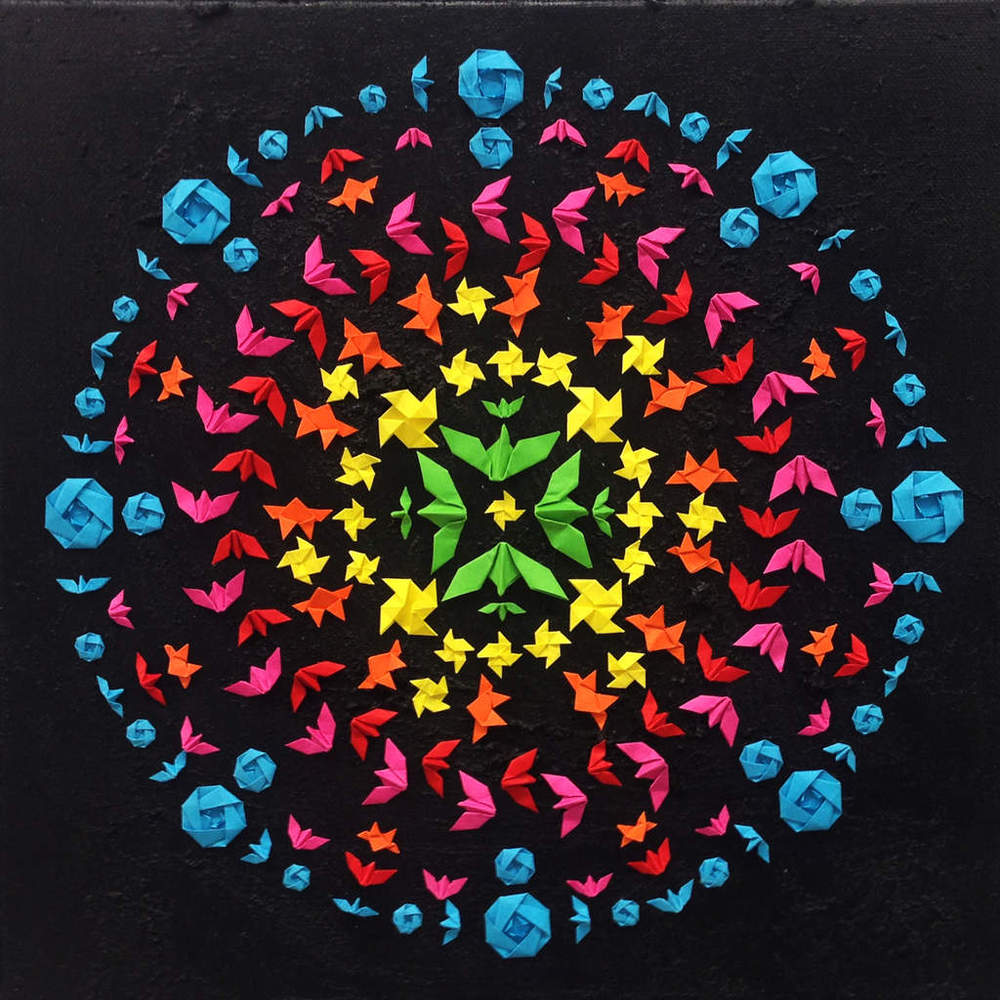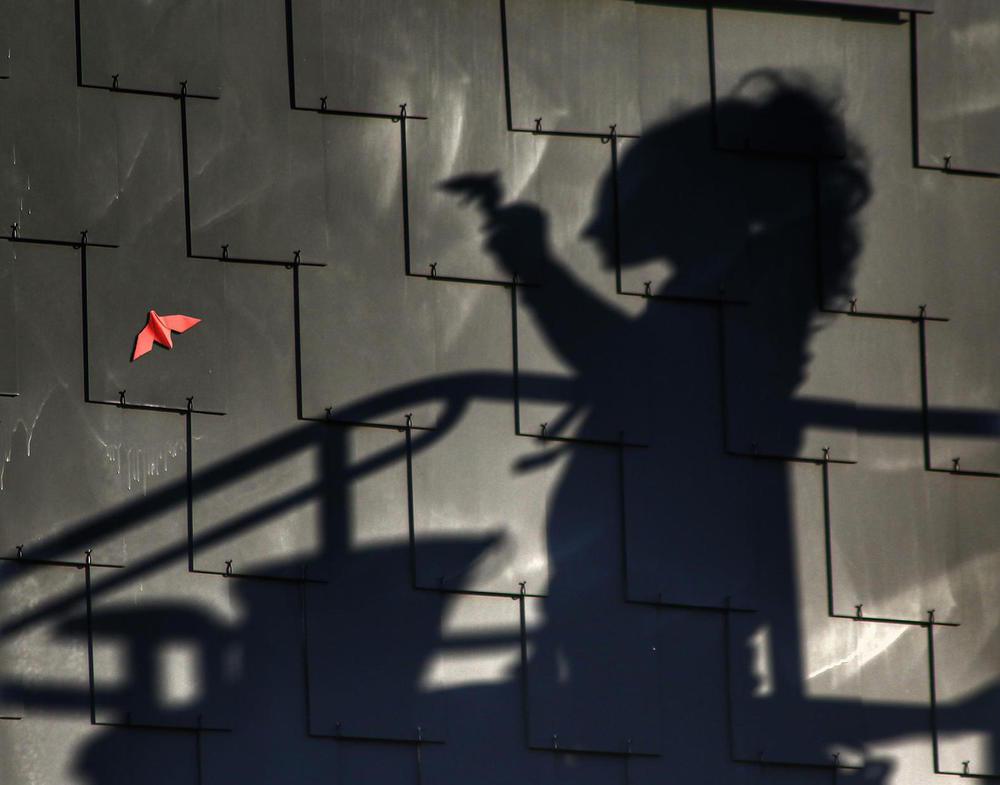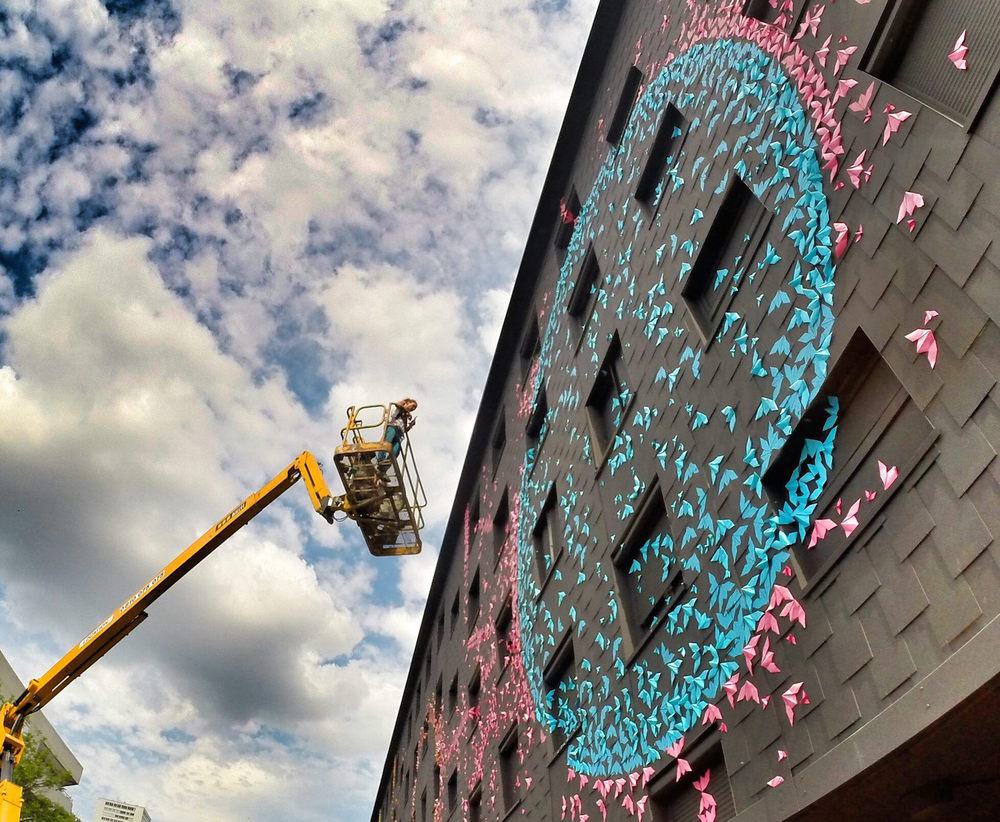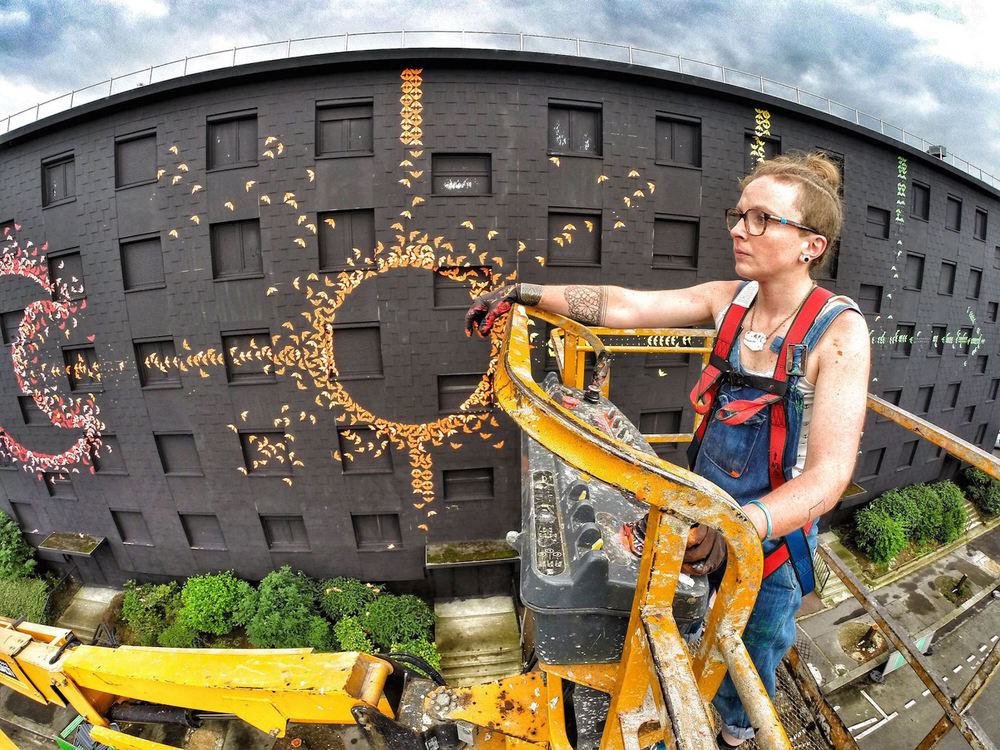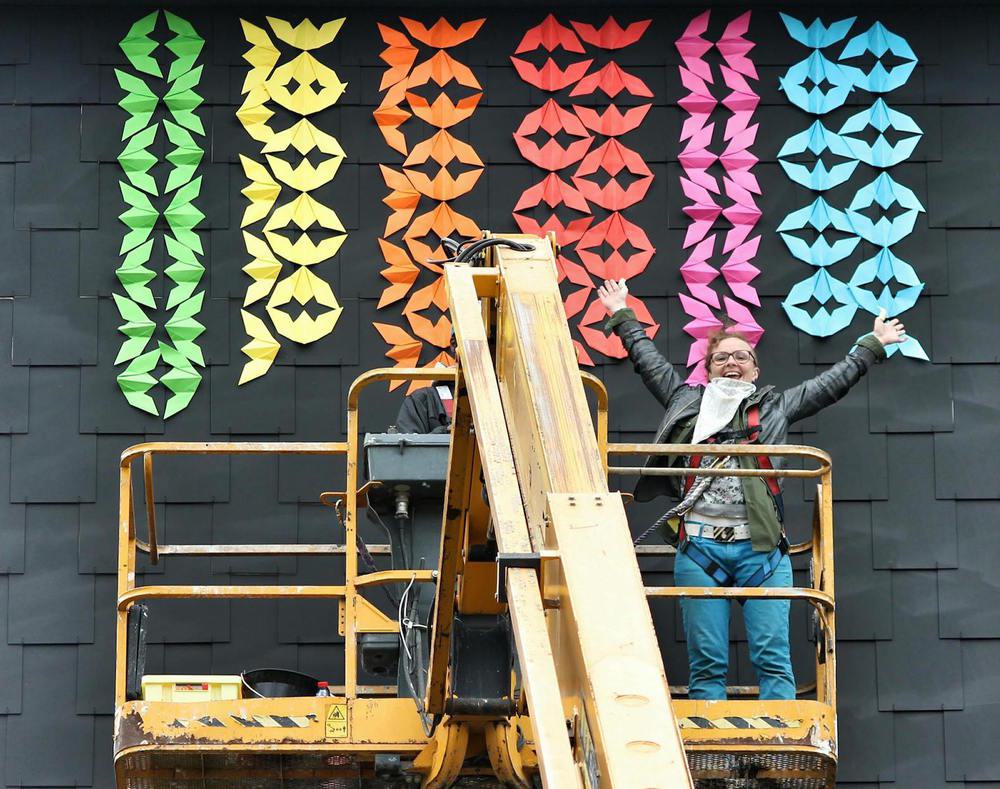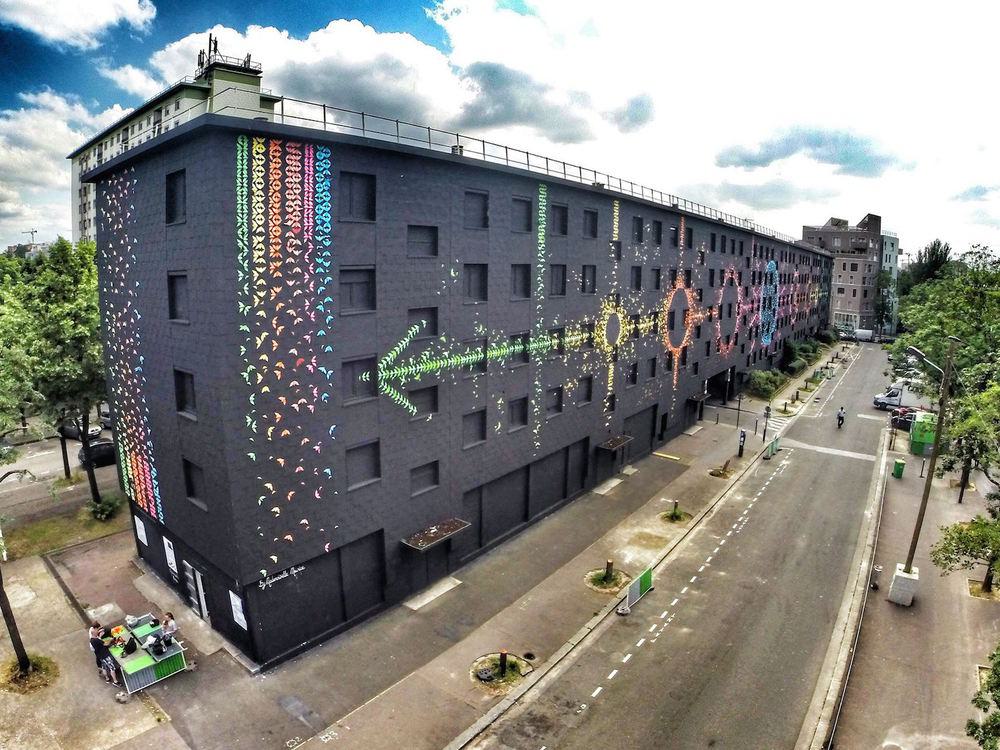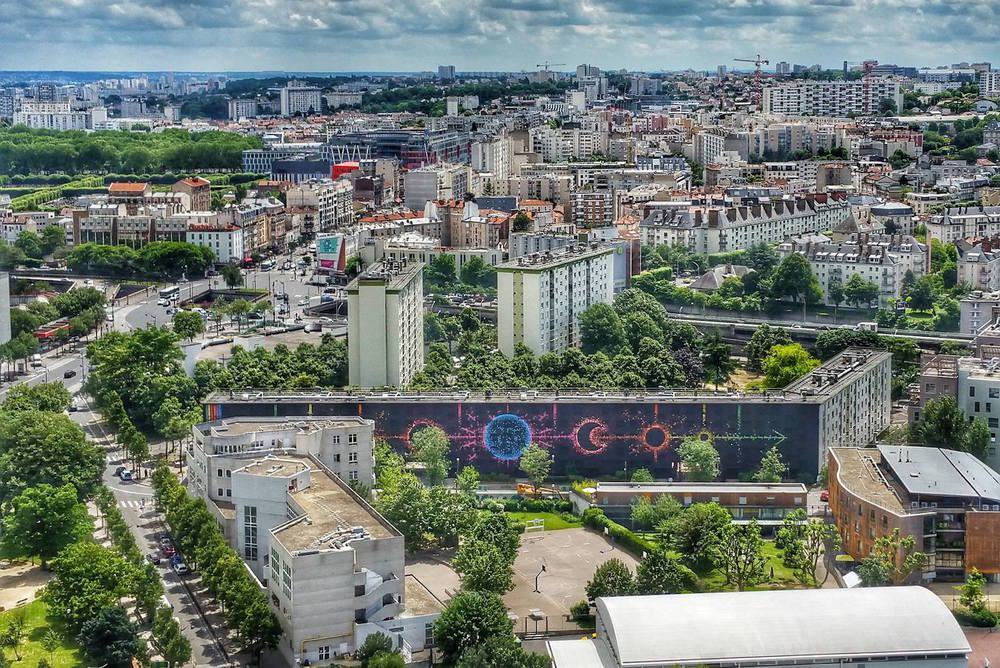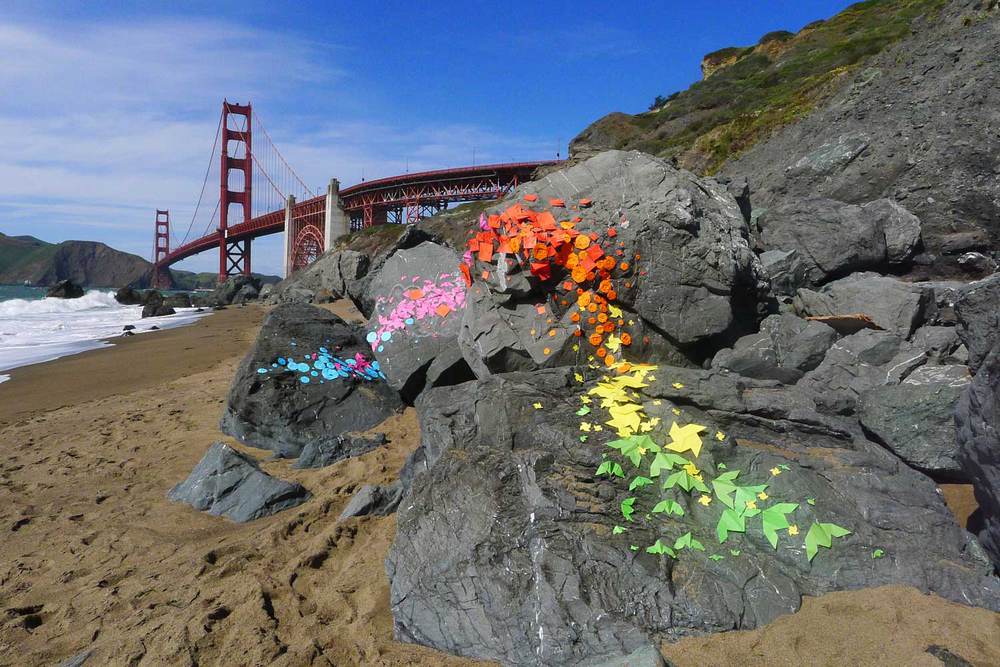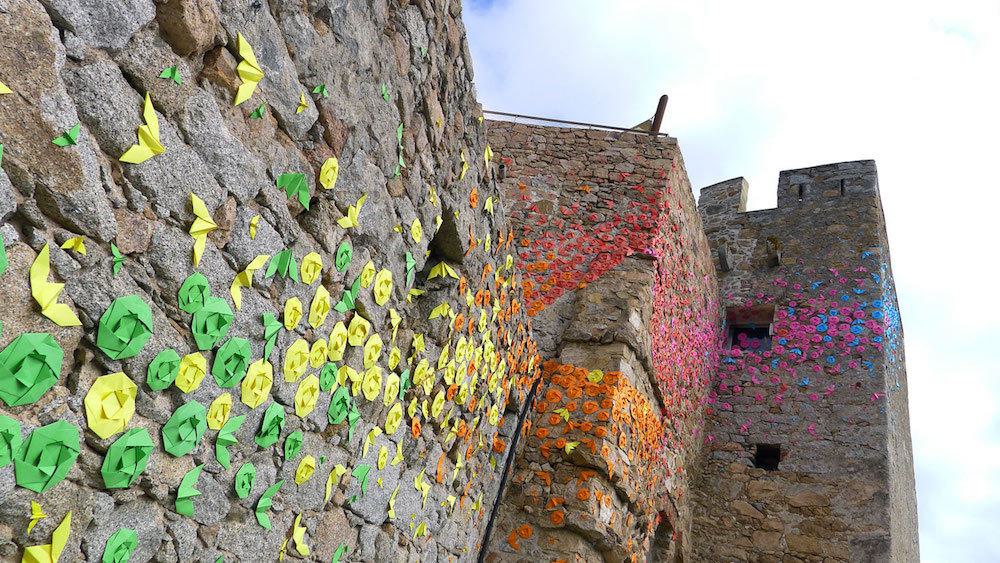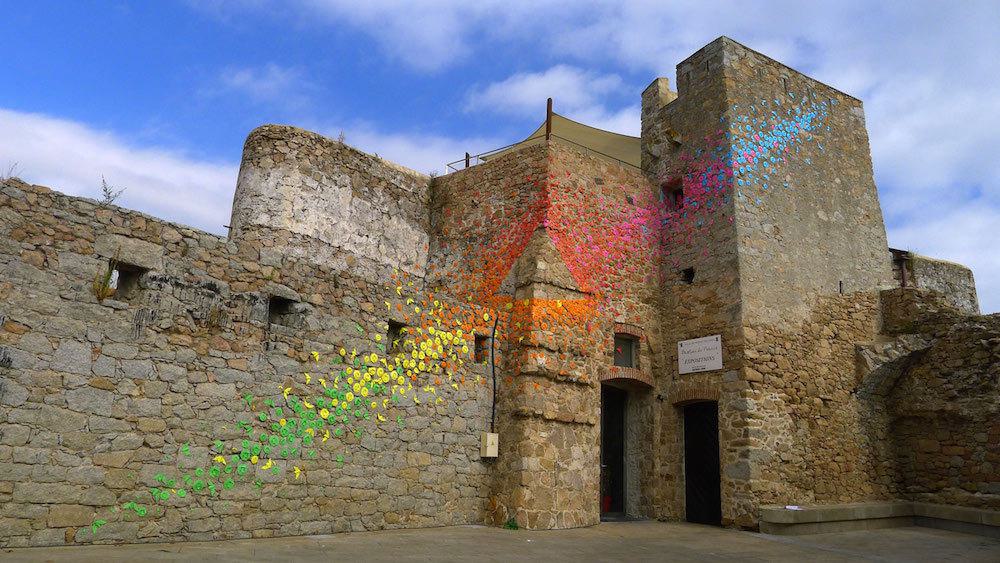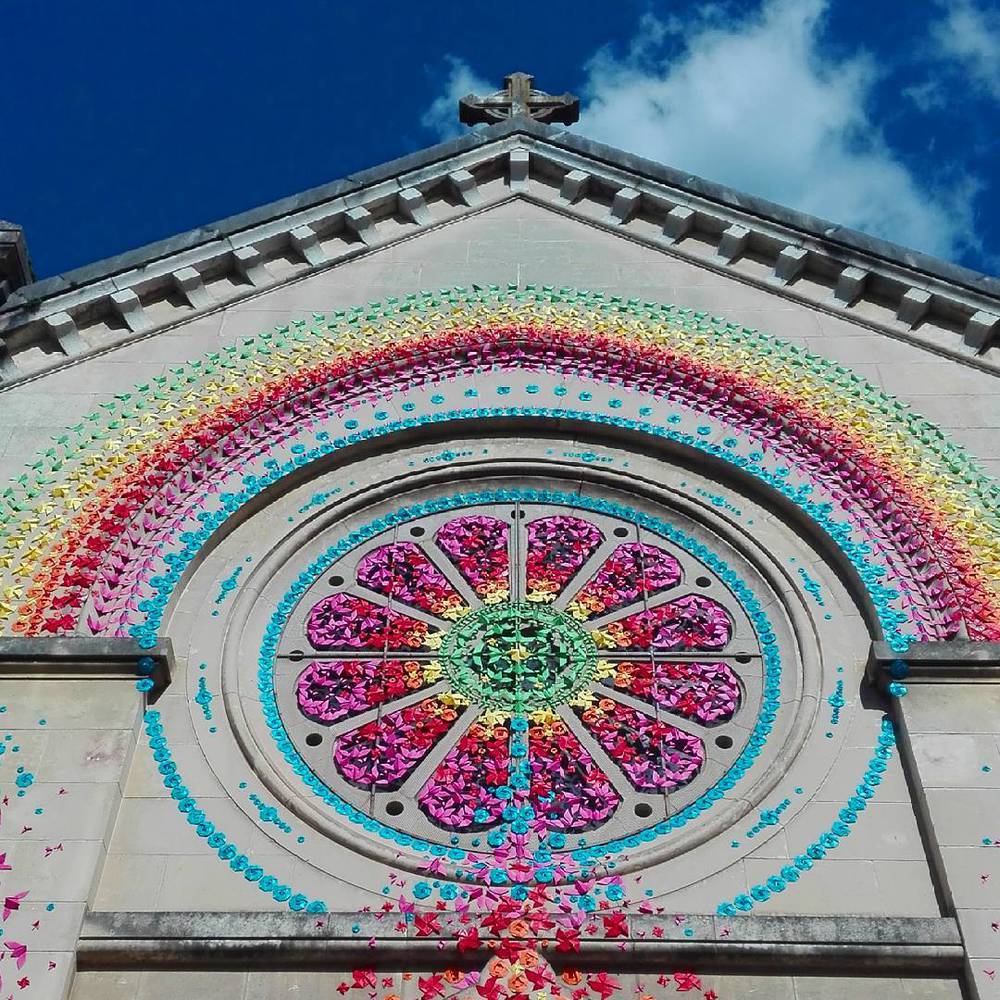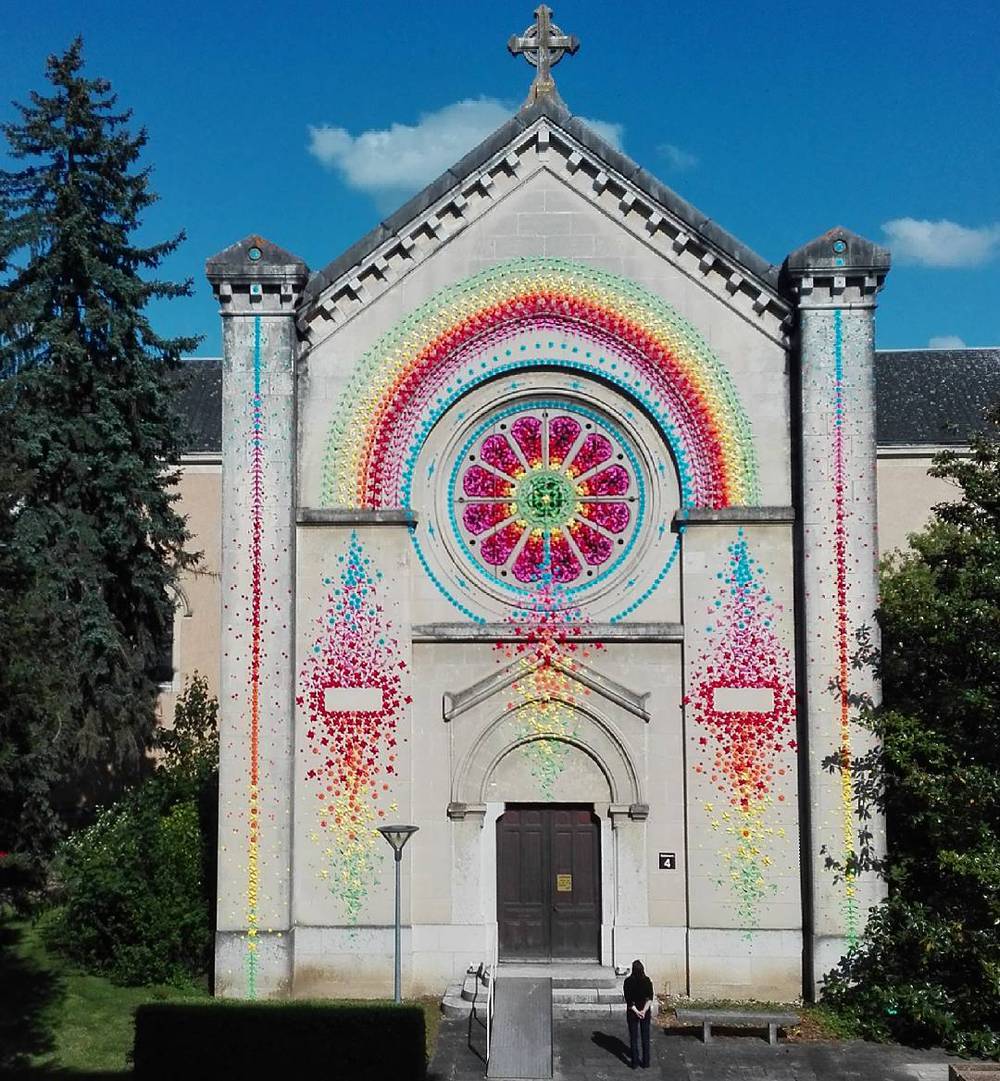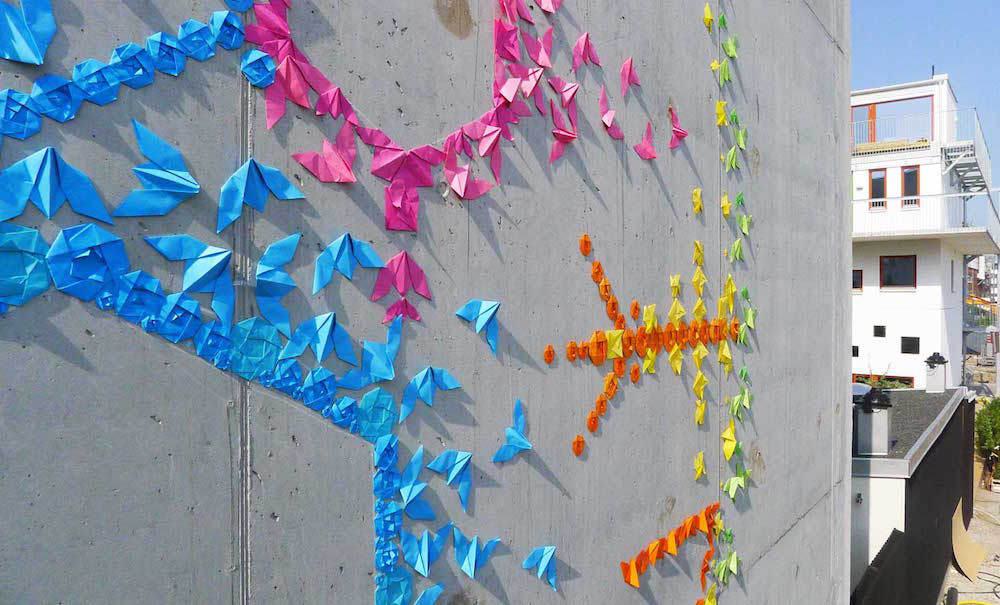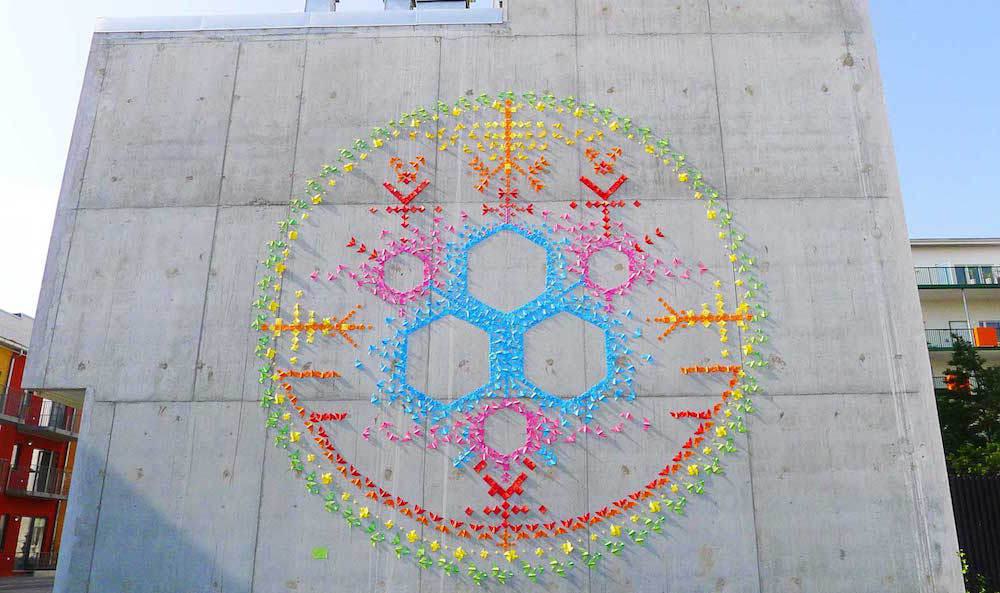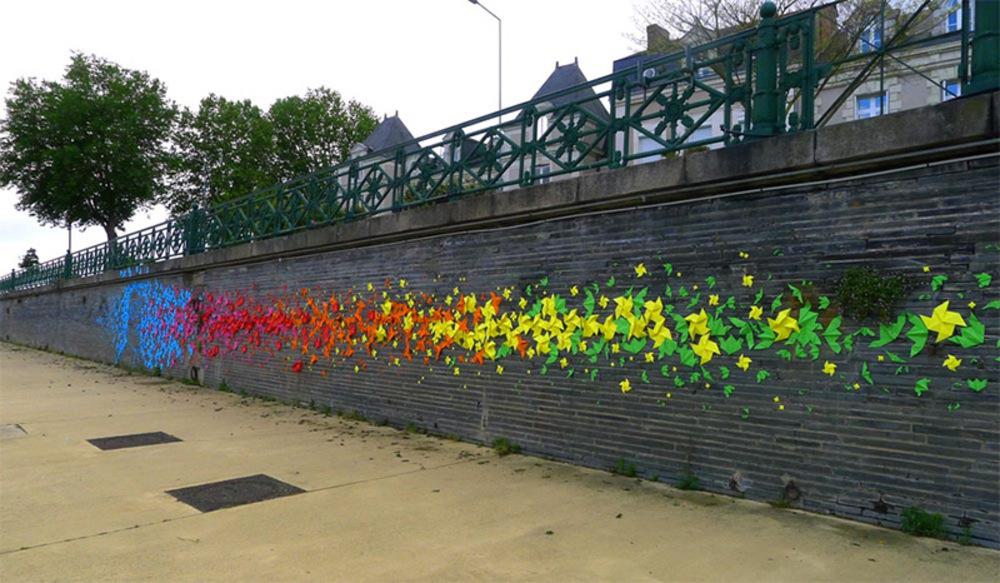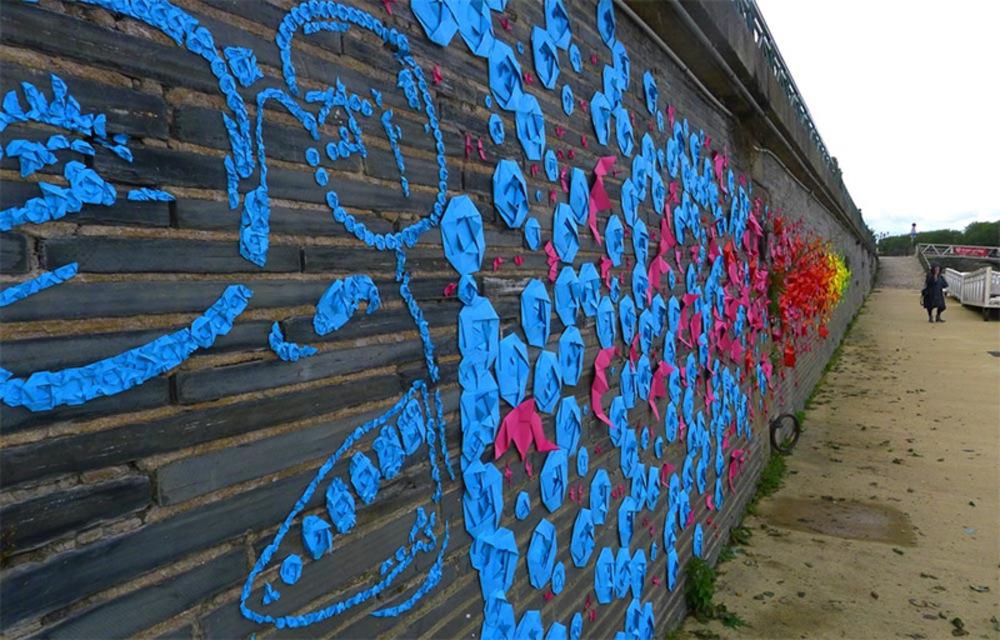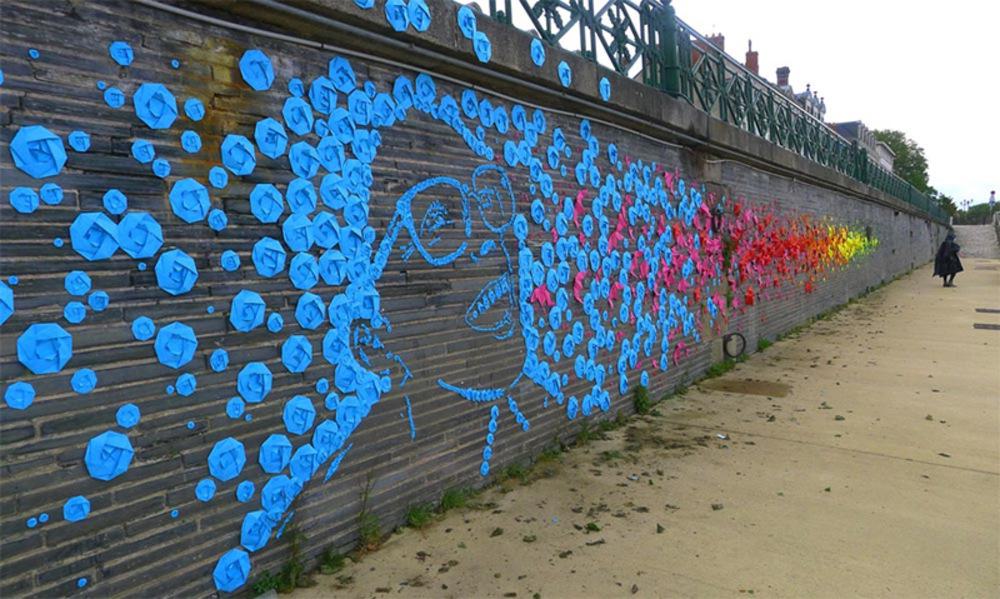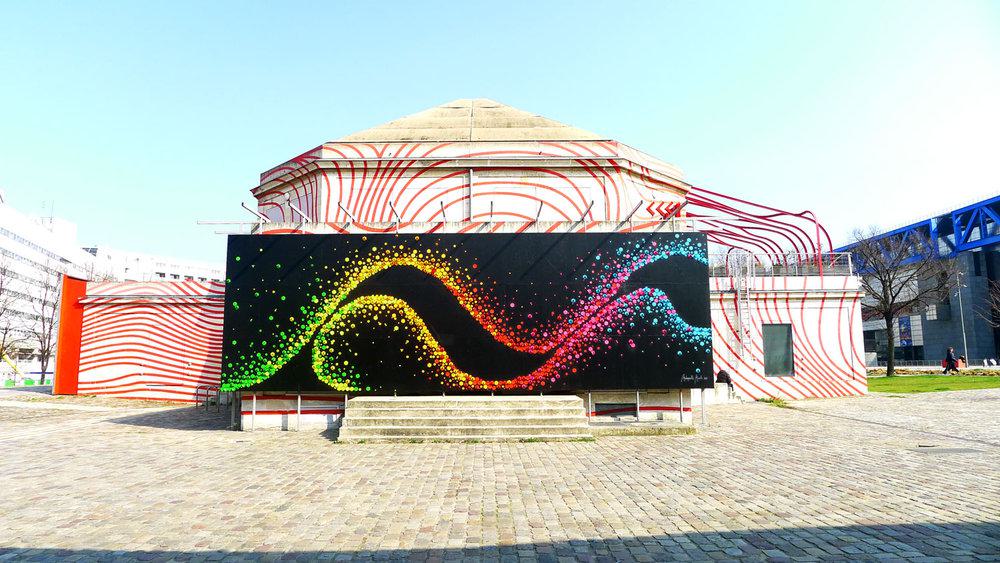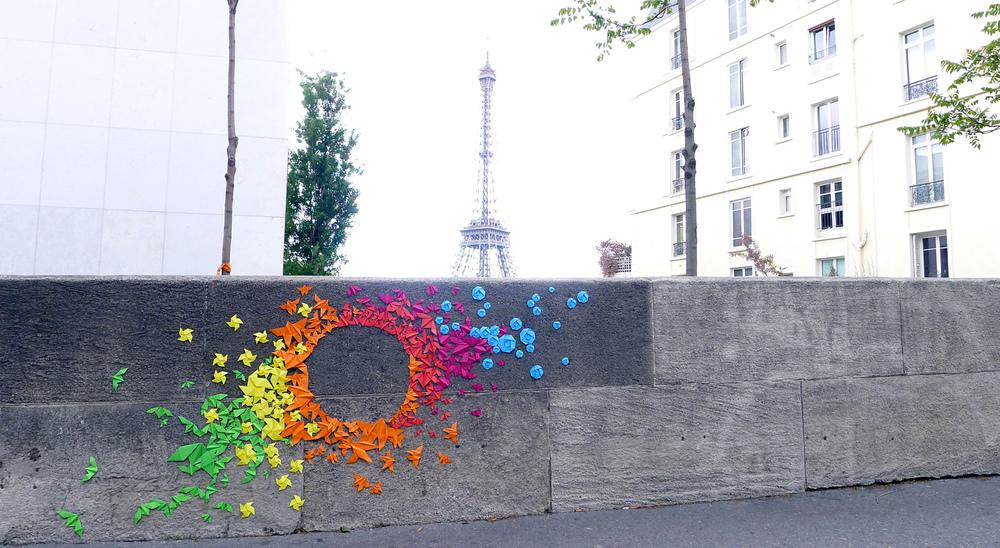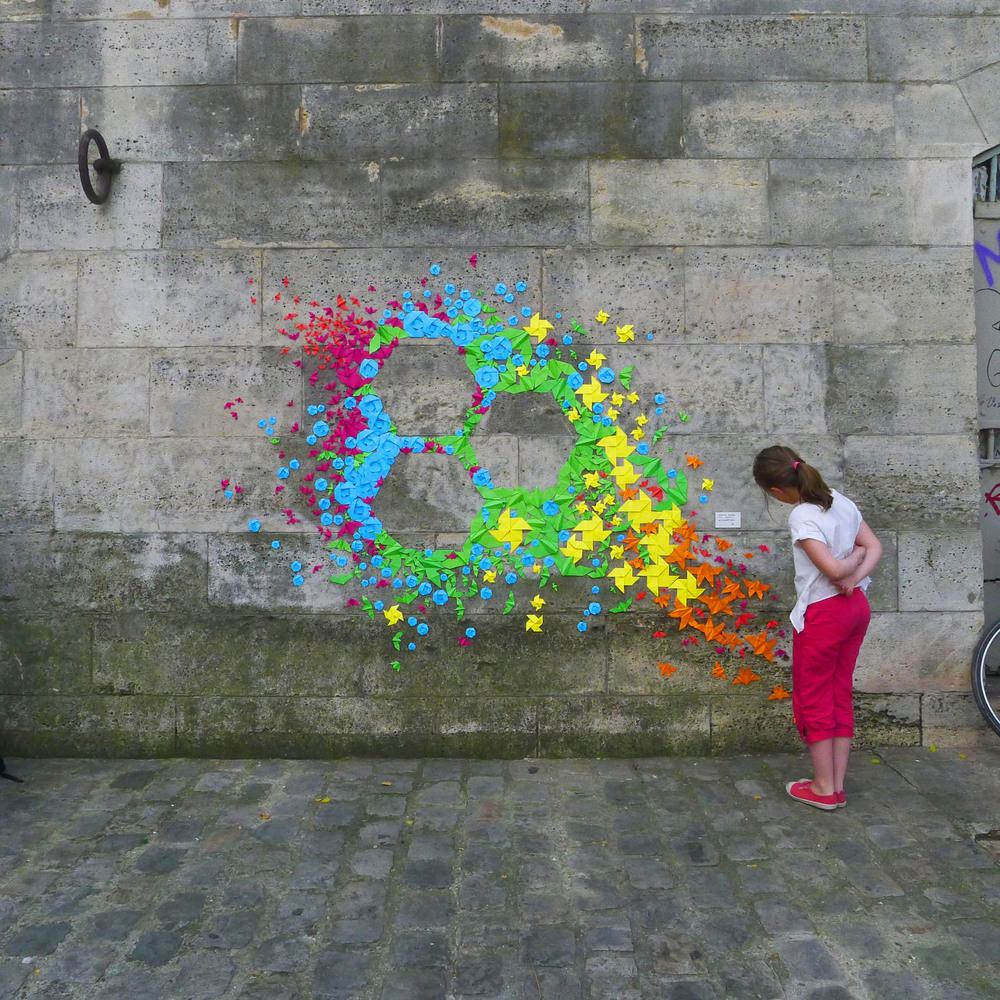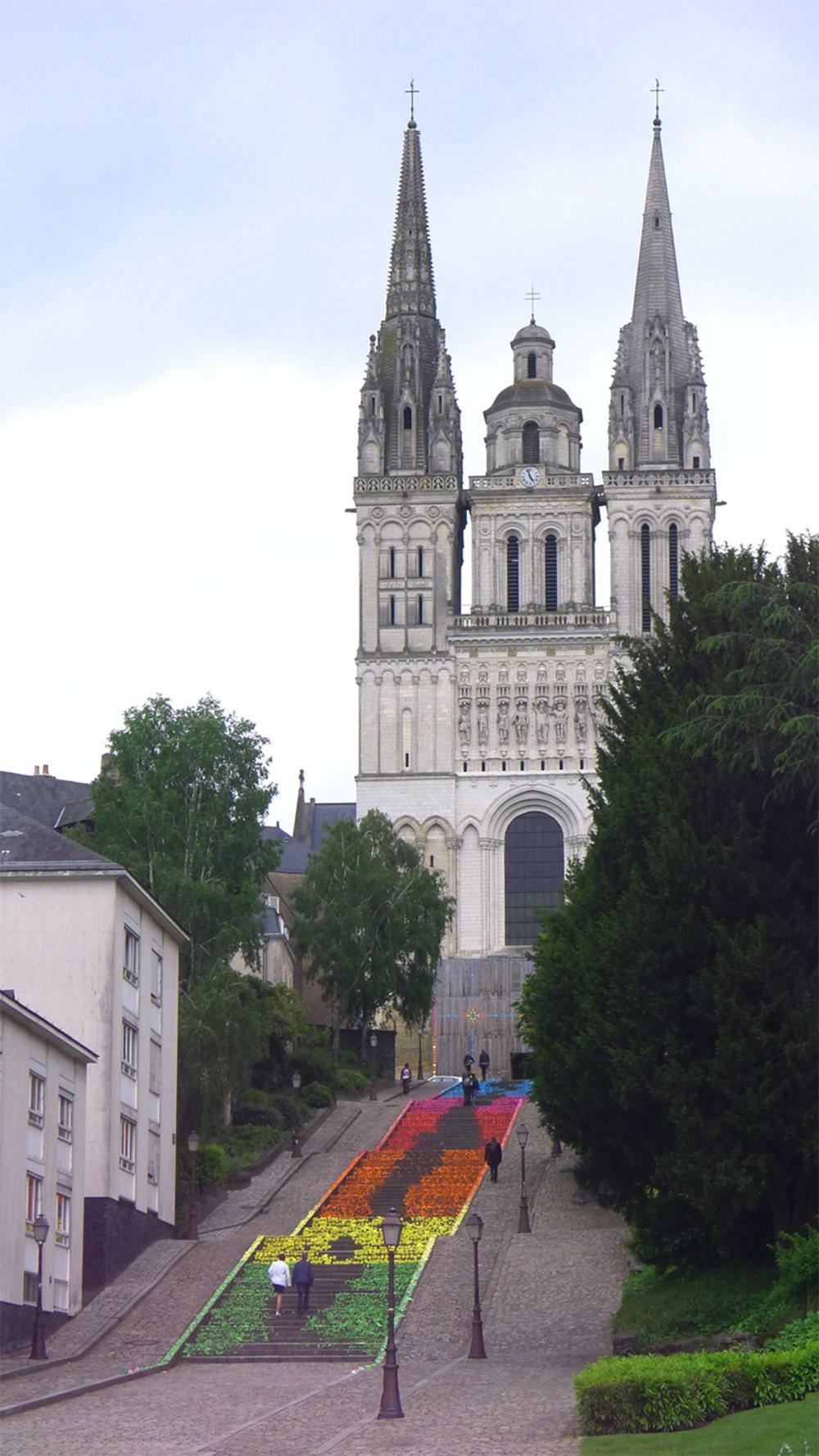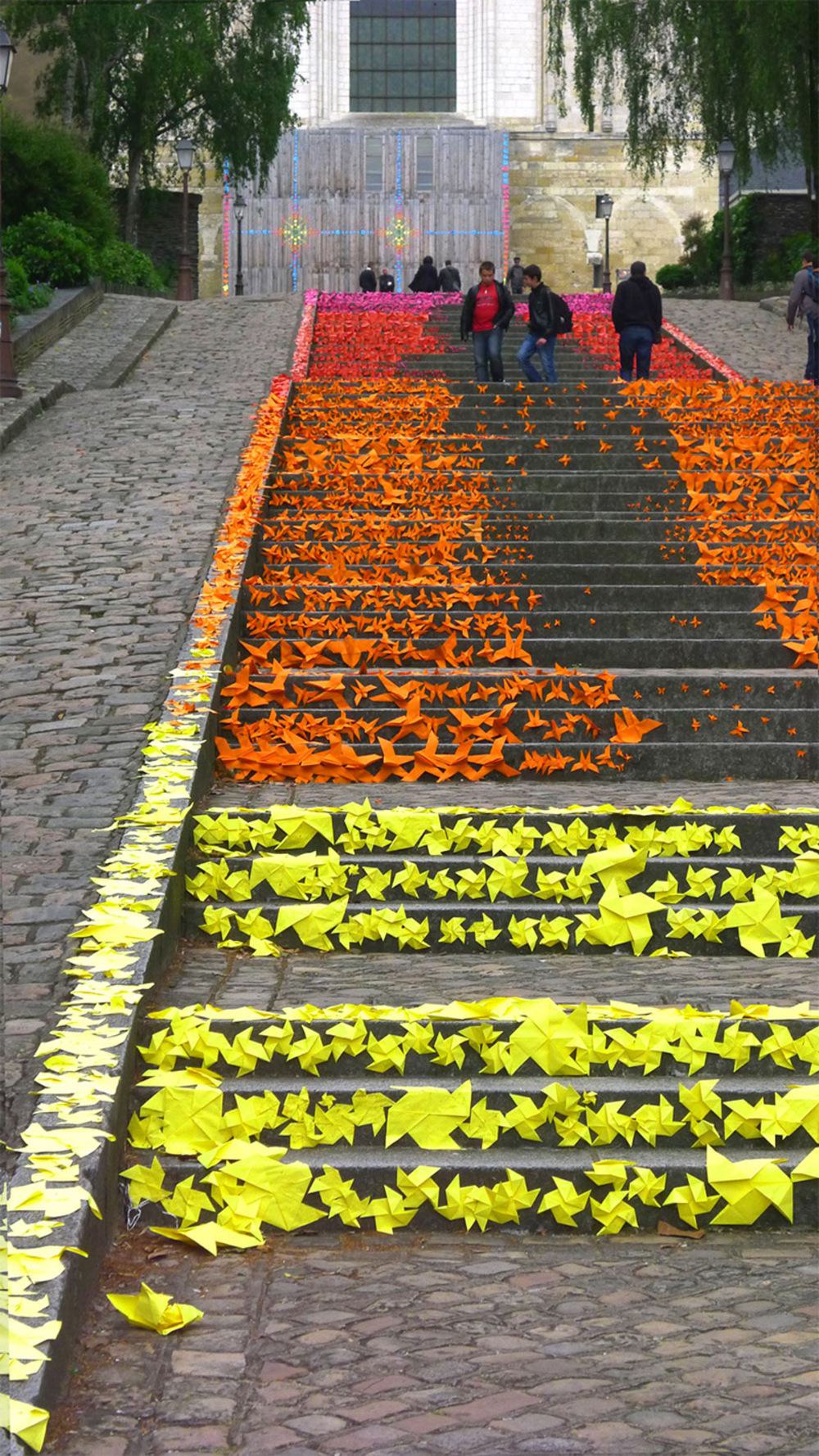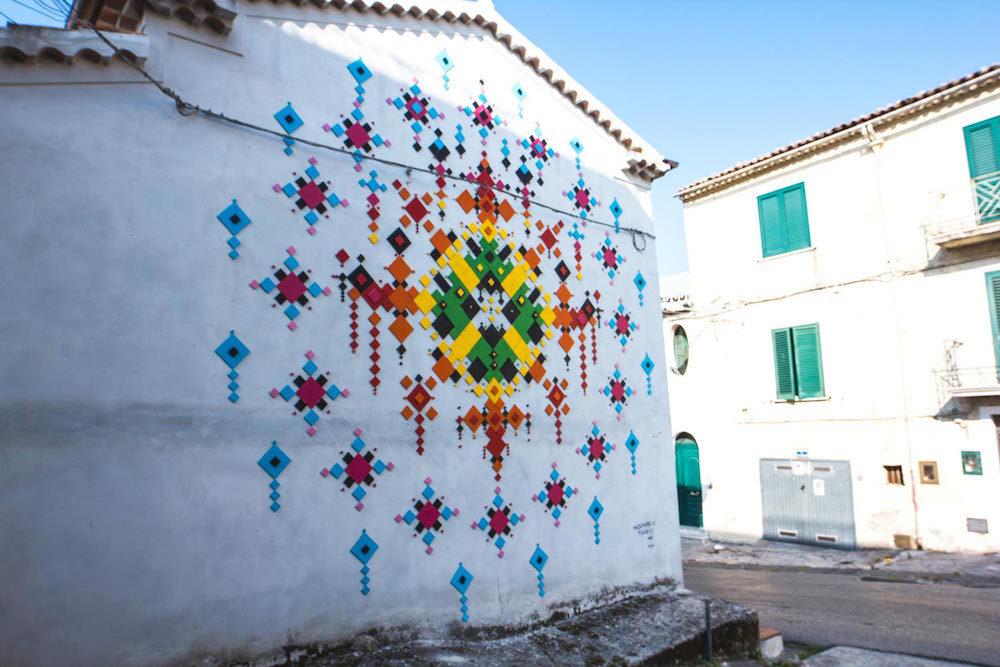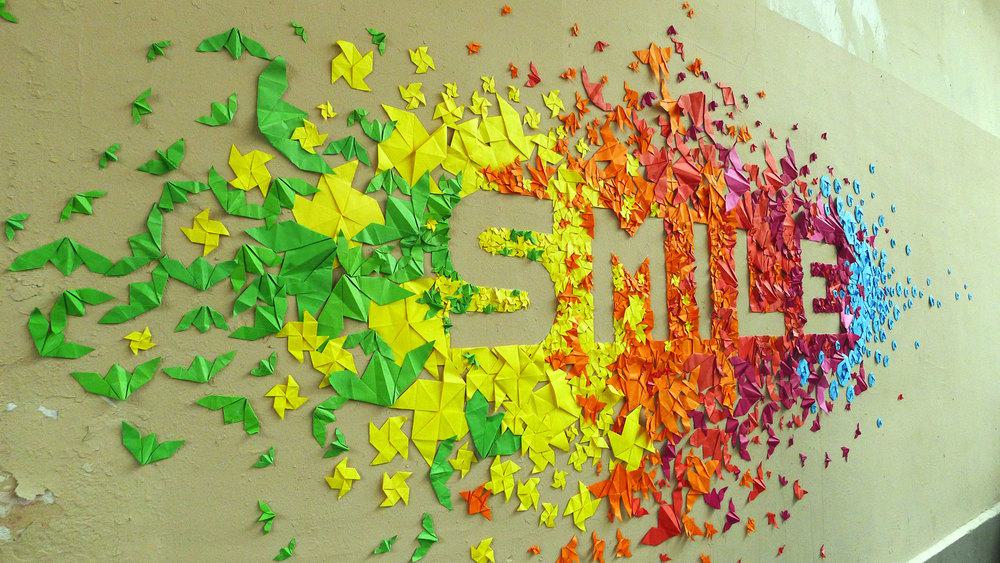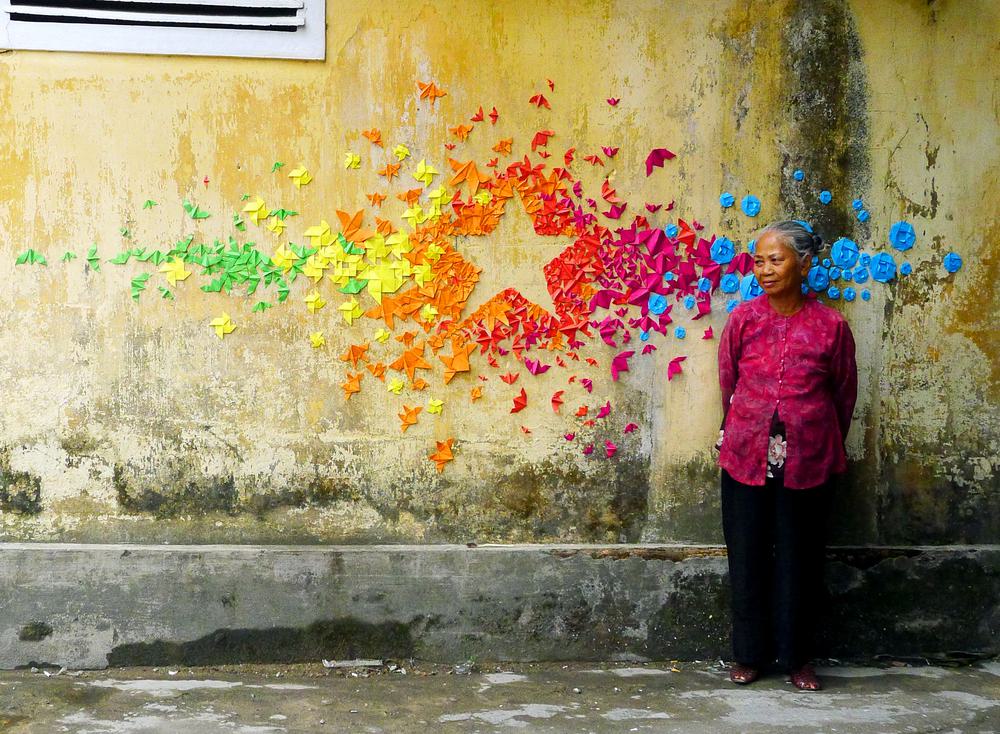 All images courtesy of Mademoiselle Maurice. View more at
her home page
or visit her on
Twitter
,
Facebook
.