Metromile Headquarters by Geremia Design
Posted on
May 31st 2016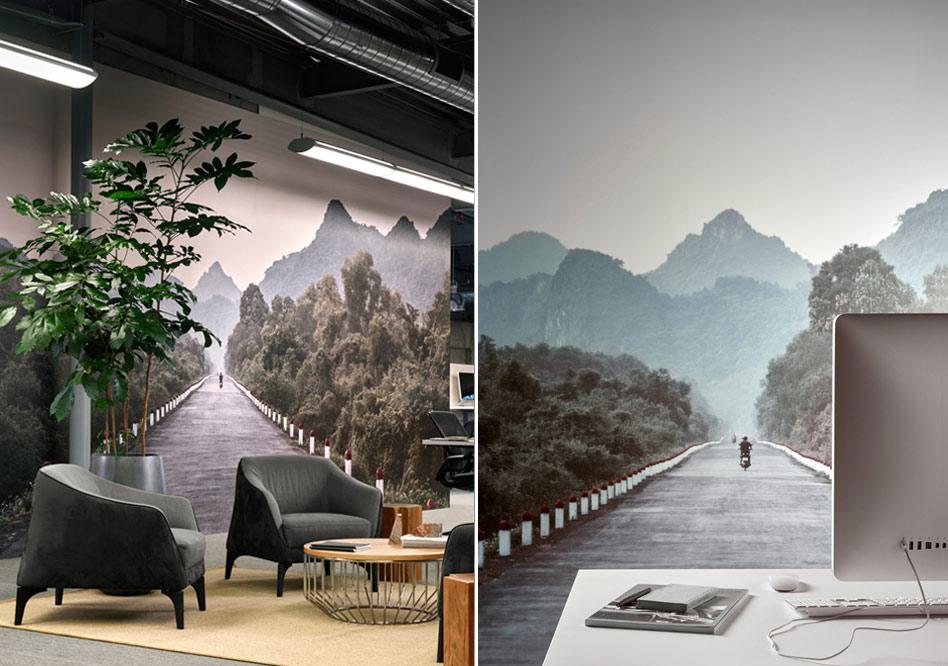 Car insurance company Metromile reached out to Geremia Design to explore the interior design of their San Francisco headquarters. In the dense technological jungle that is Silicon Valley, the studio has injected a much needed dose of the great outdoors into this impressive road-trip themed 14,000 square foot space. Creative use of custom wallpaper, panoramic murals and a variety of elements and textures bring a sophisticated taste of both nature and adventure to a fast paced and decidedly digital environment. In their own words:
"The space references the beauty of classic cars with its material palette of chrome and saddle while yellow ochres and oxblood reds add retro warmth. Framed by cacti and palms, monumental photographic murals of open roads submerse viewers in the road trip experience while unexpected custom art features divide the space. A semi-transparent wall of sign letters and a custom Geremia-designed sand art bench provide functional decoration while installations of beaded car seat covers, vintage road maps and convex mirrors surprise visitors with playful appropriations from the everyday."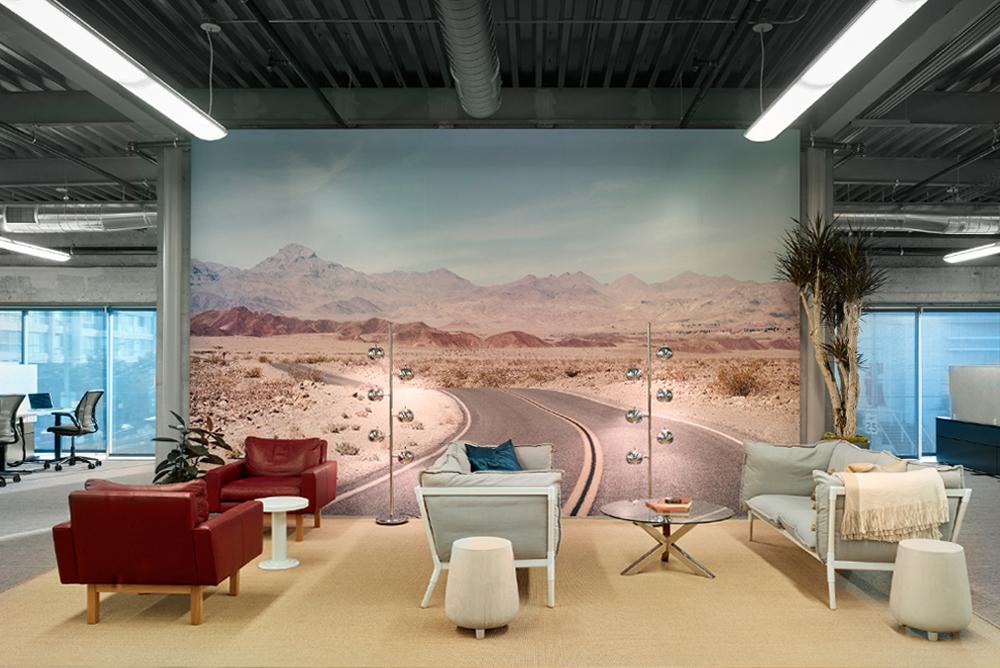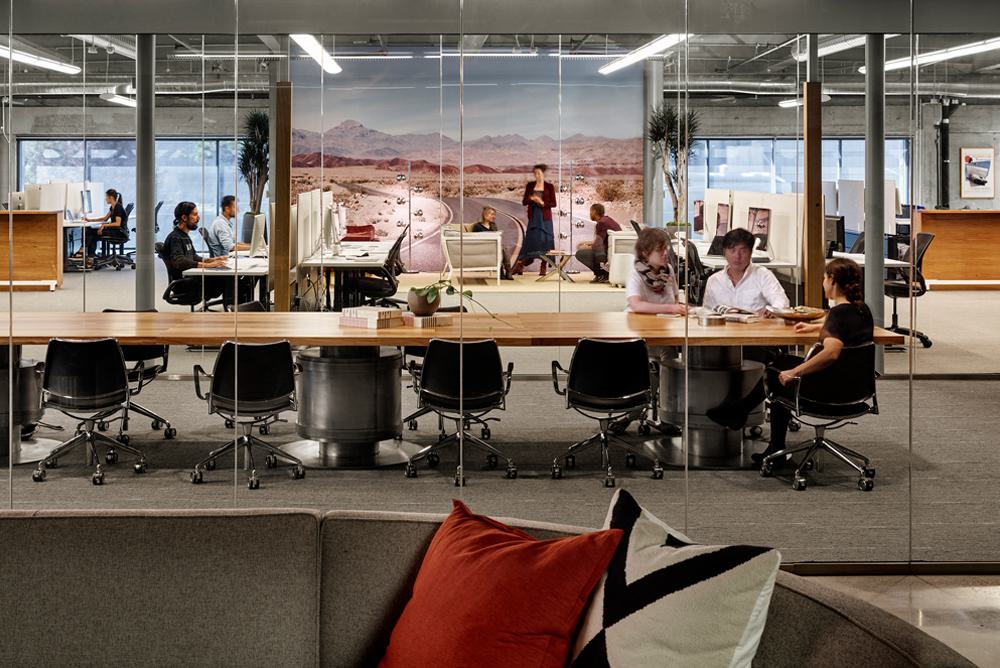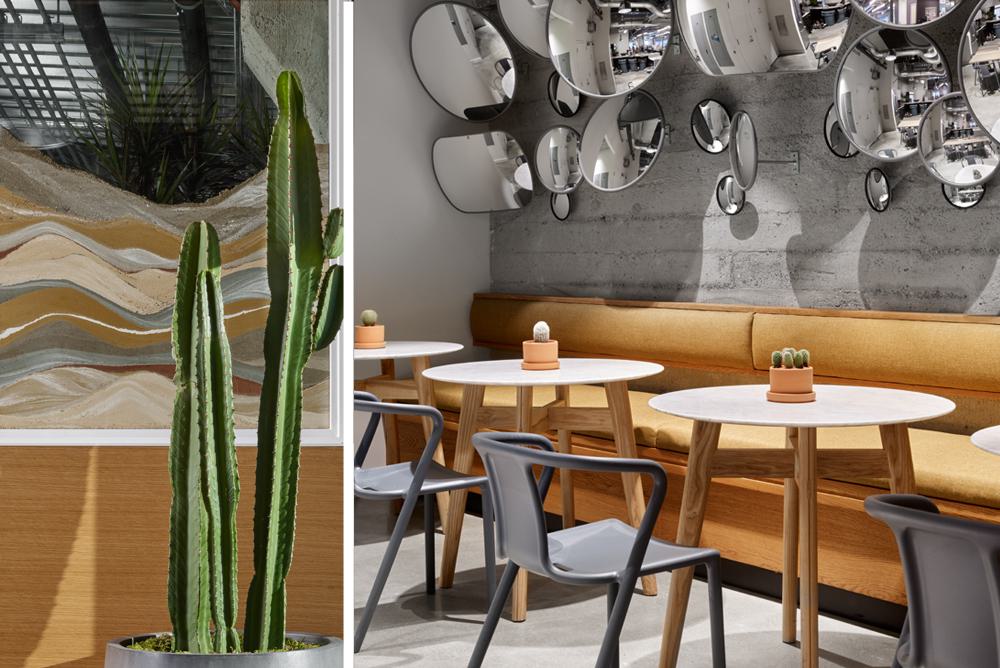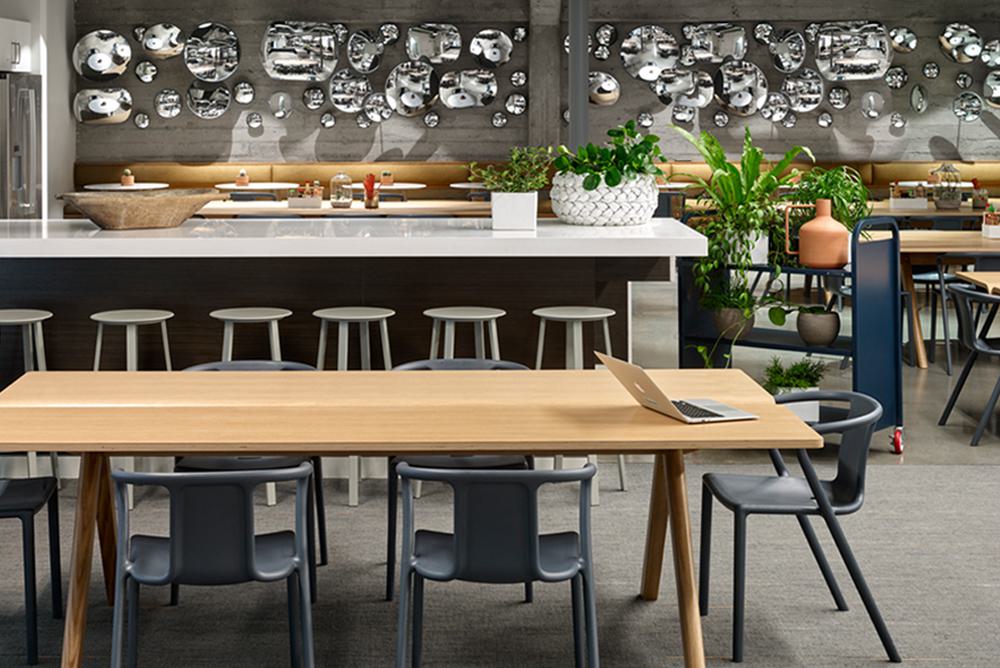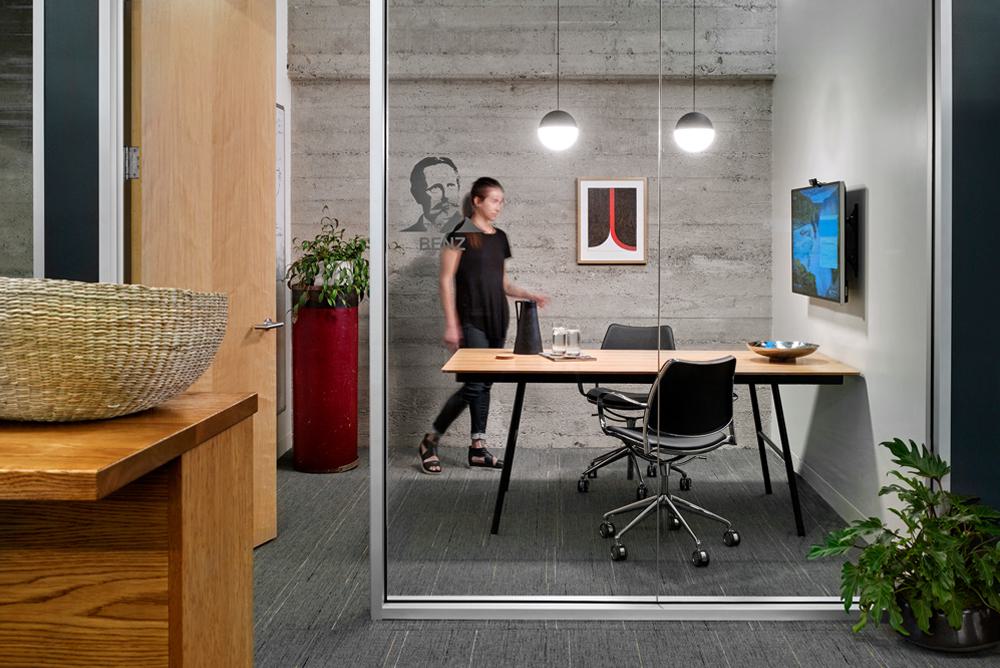 Images by Cesar Rubio Photography, courtesy of Geremia Design All images courtesy of Geremia Design. View more at
their home page
.