Happyhappyjoyjoy Restaurant Concept by Concrete
Posted on
June 6th 2016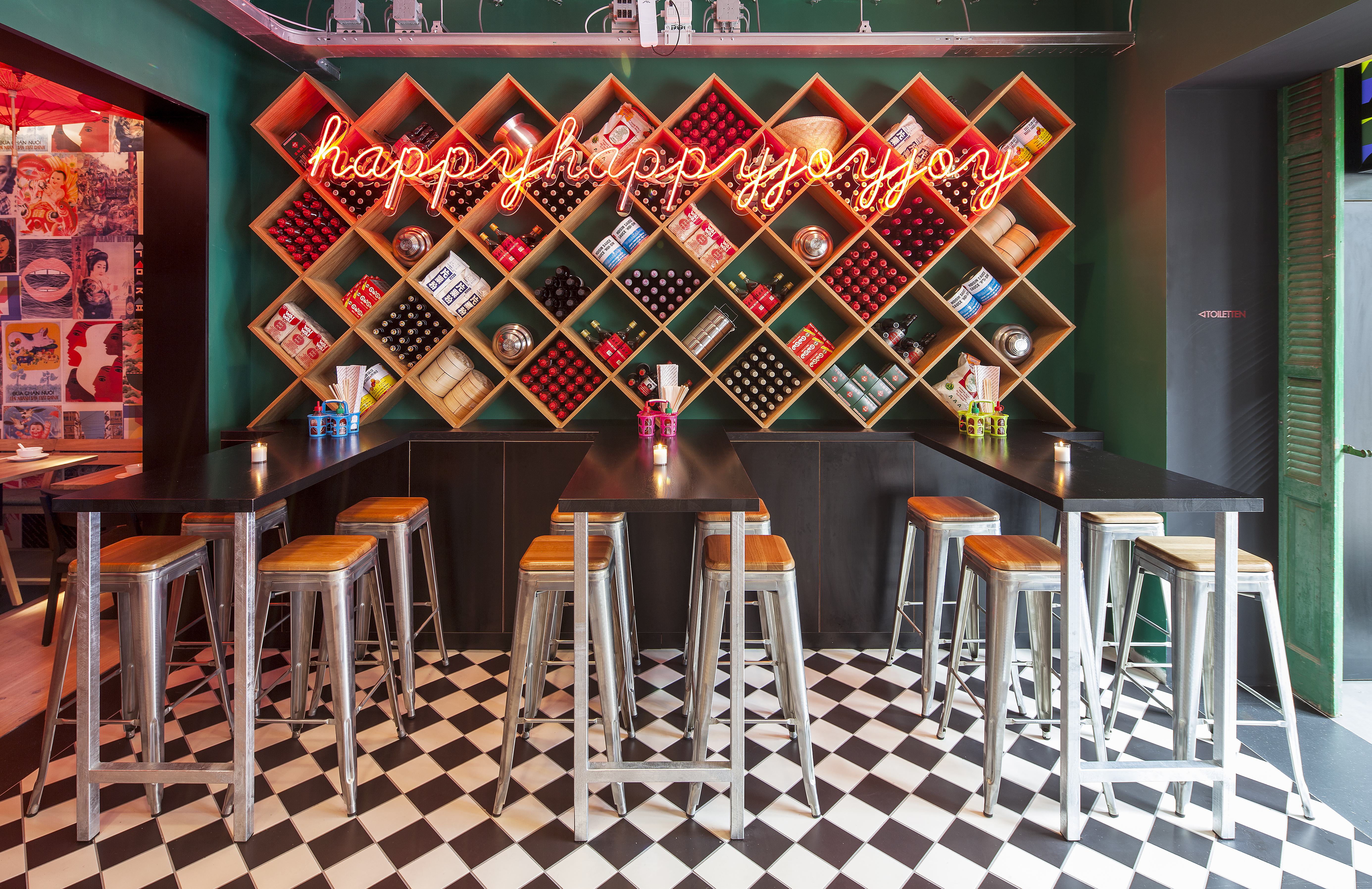 Amsterdam based Concrete recently designed the concept, name and interior for happhappyjoyjoy, a local restaurant that celebrates the fusion of asian cuisine and aesthetics. The venue strives for authneticity, serving up curry and dim sum without westernizing the dining experience under a veneer of familiar motifs. Quite the opposite actually, the designers have carefully extracted the visual DNA of bustling streets and markets throughout China, Indonesia and Malaysia to provide a more immersive backdrop that compliments the menu.
As previously mentioned, this is not just an interior design project but a branding effort which included the design of a custom logo. Here designers have opted for a free-spirited school script which translates well to the neon sign that lures pedestrians into the small entrance/lobby which doubles as a cafe. The collage of bright signs also delivers some eye-catching cultural context.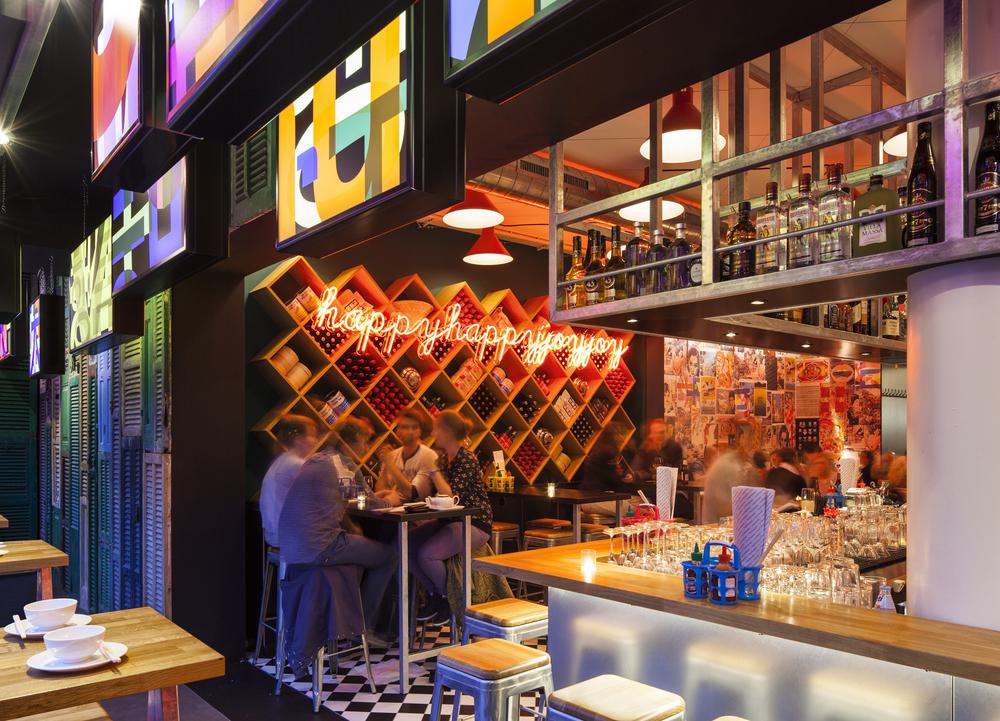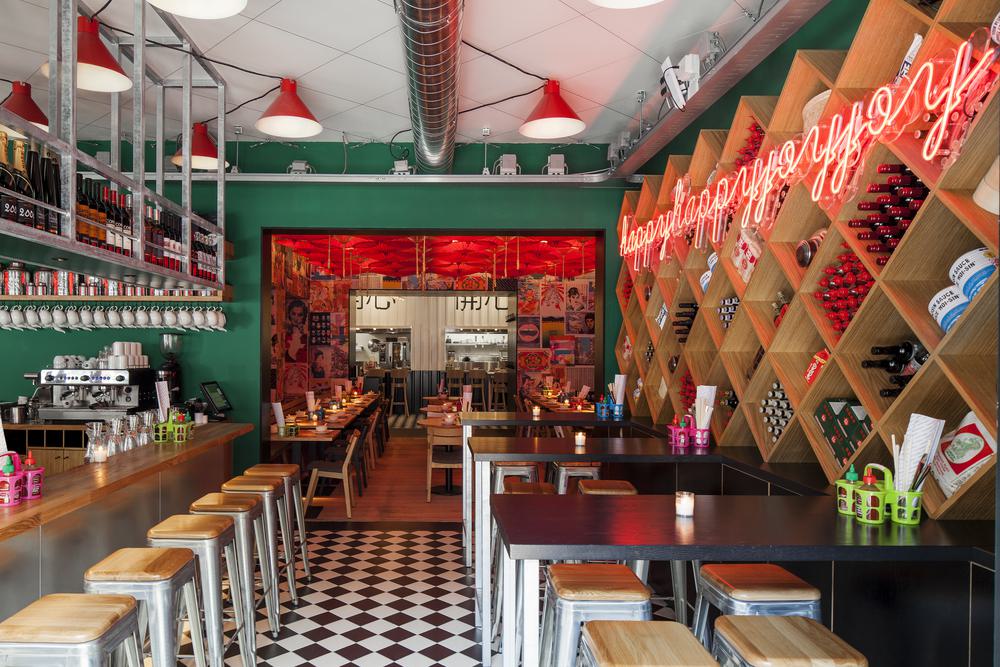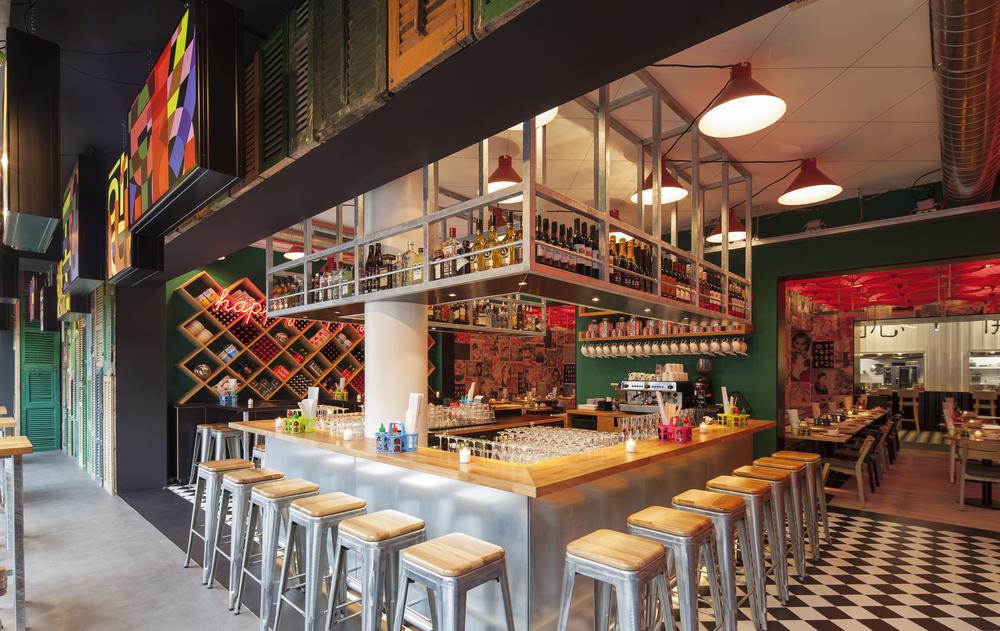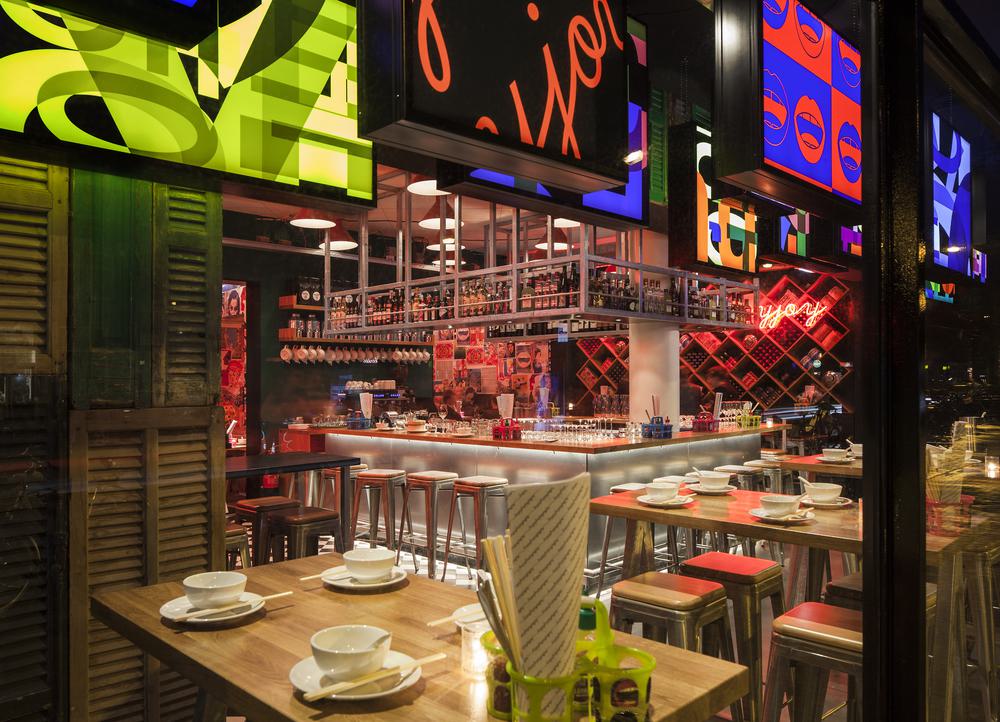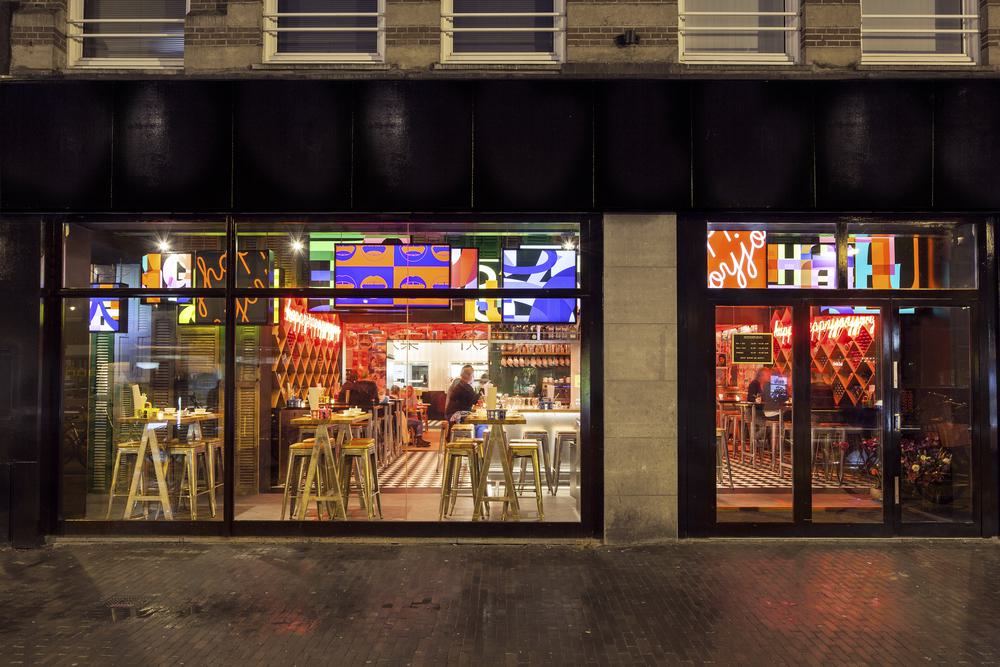 Once inside, patrons are treated to various cross sections of a foreign world, with each room given its own elaborate theme and color palette. By far our favorite is the dining space itself, which provides light refracted through red umbrellas - casting their warm tones on a custom wallpaper which was fashioned from a collection of posters and pamphlets collected in Asia, and some created specifically for this project.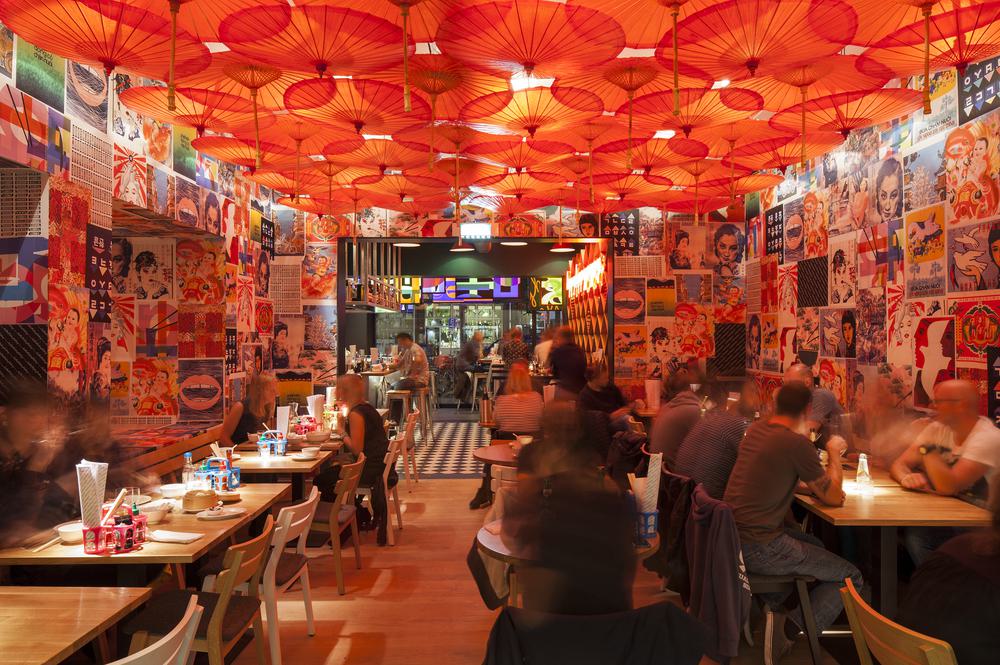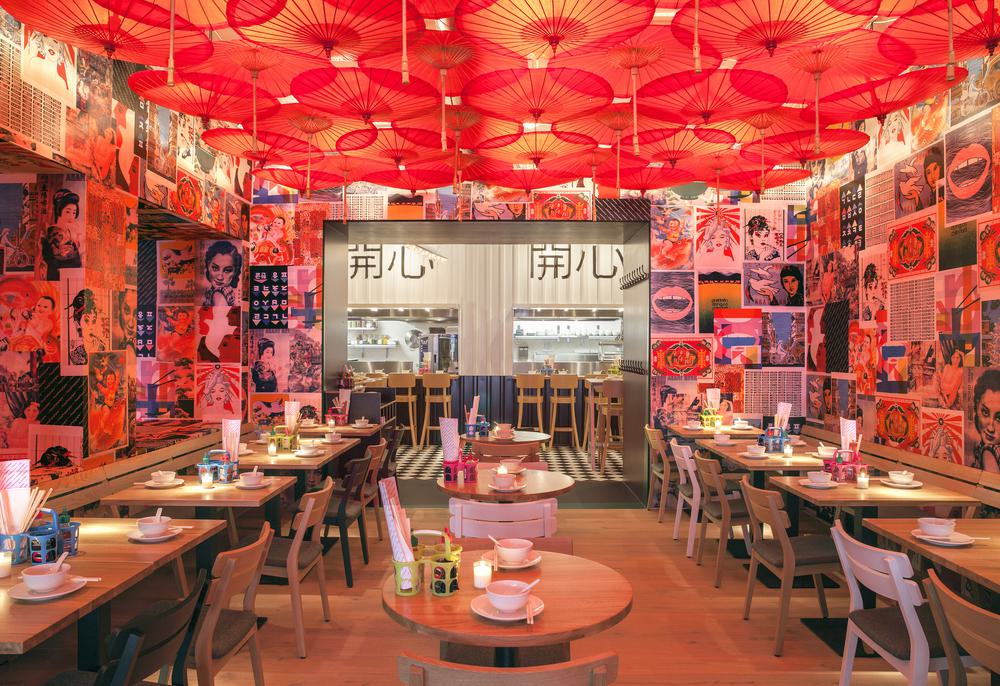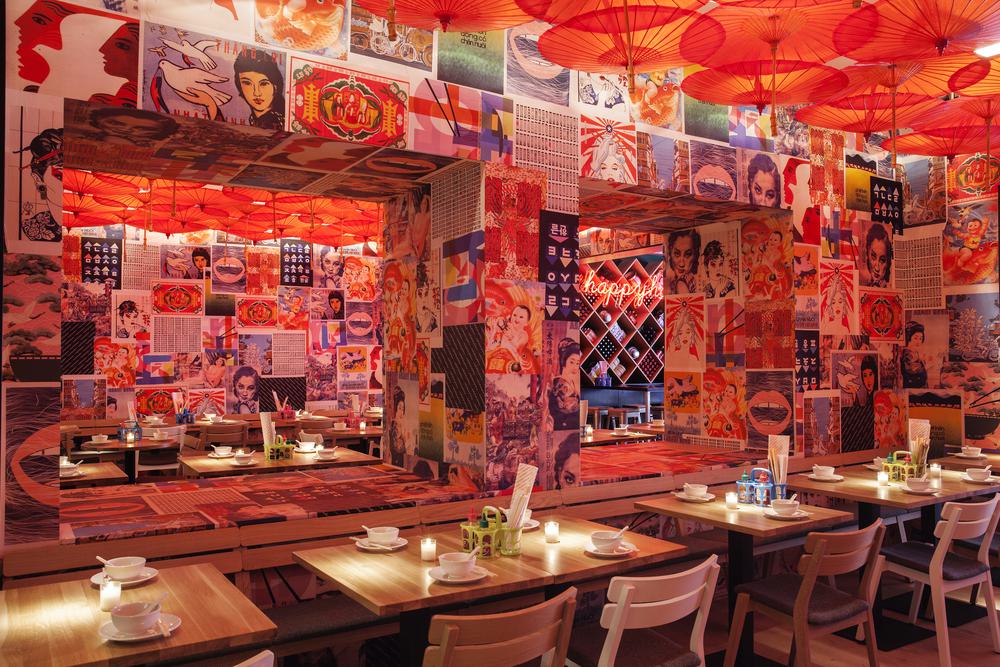 Providing brightness and a sense of contrast to all this color is the back street alley - a long narrow corridor that connects to the kitchen , where customers can enjoy watching expert chefs work their magic. The space also features more intimate niches that can be hidden from view with sliding steel doors - a clever juxtaposition of public and private dining.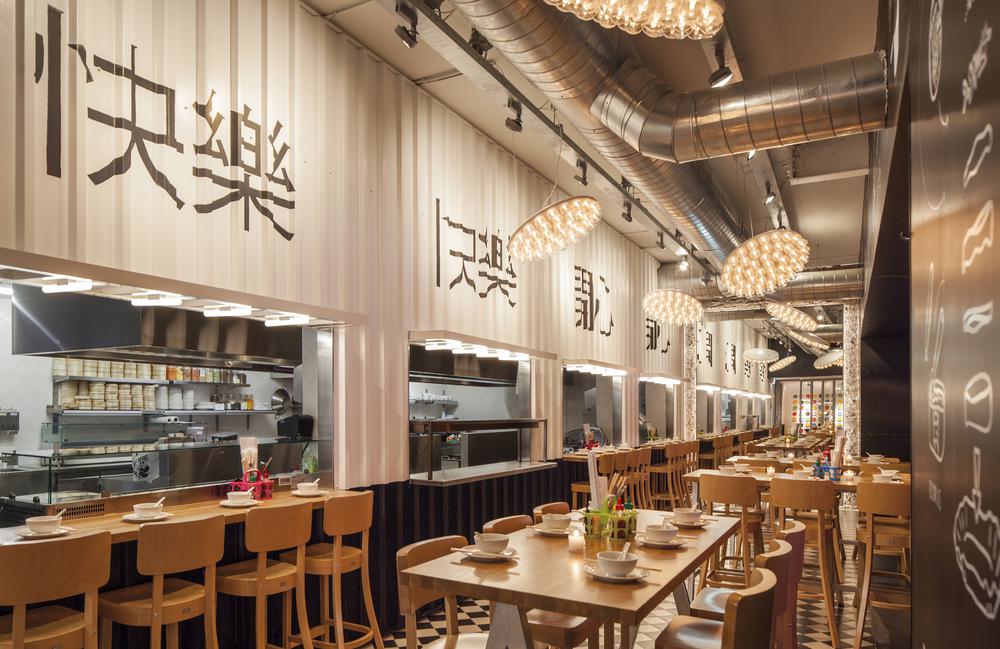 Overall this project presents a compelling look at how various disciplines overlap to communicate an idea. In this case study, it's branding, typography, interiors and furniture design doing the heavy lifting. The creative division of spaces offer a healthy spectrum of moods which will appeal to a greater variety of customers.
Photography by Wouter van de Sar All images courtesy of Concrete Amsterdam. View more at their home page .