On March 31 2016, the architecture world lost one of its icons. Whether you were a fan or critic of her work,  Zaha Hadid was a force to be reckoned with. Her insatiable knack for pushing the limits of her medium and public perception earned her a reputation as a vanguard of industry. Today her buildings stand as a testament to her willingness to explore the unknown, along with her trademark style of sleek and undulating forms which help soften the impact of such bold and radically different designs. Her brilliant use of unorthodox shapes and patterns helped define some of the world's most distinctive spaces, including everything from bridges to pavilions and even an Olympic Stadium for the 2012 Games.
More than an architect, Zaha was a visionary whose canvas was three dimensional space itself. Whether she was designing a building, a piece of furniture or a sculpture, everything Zaha touched seemed to belong to an amorphic future that dares to dream outside of the 20th century box. In truth she was light years ahead of so many, and in her absence all the rest of the world can do now is pick up the pieces, and try to catch up. Here are just a few of the most influential projects she's worked on over the years.
Sheikh Zayed Bridge, UAE
From its first napkin sketches in 1997 to its completion in 2010, this bridge, located in Abu Dabi is a primary example of Hadid's gift for taking something as potentially mundane as a bridge and setting a completely new standard in municipal design - a field noted more for its practicality than its aesthetics. Zaha's sweeping ambitions are on full display here in one of her crowning achievements - turning a path into a destination.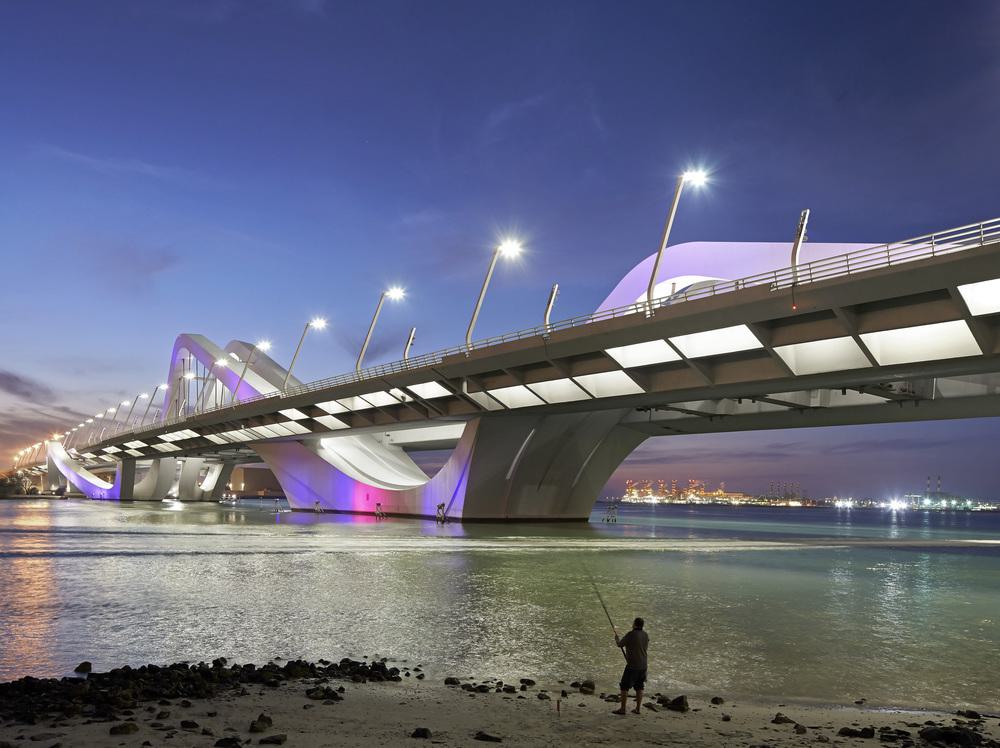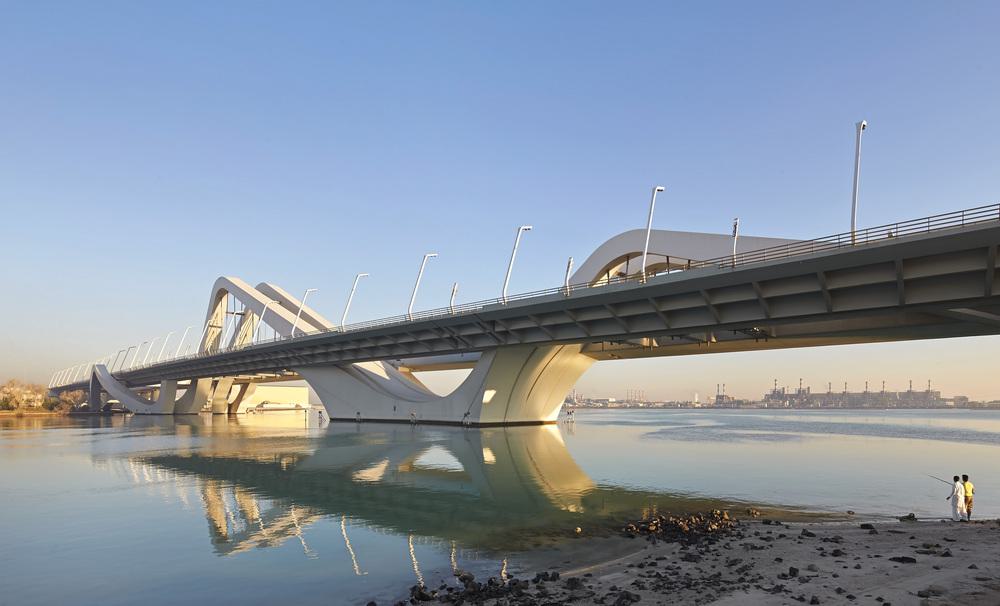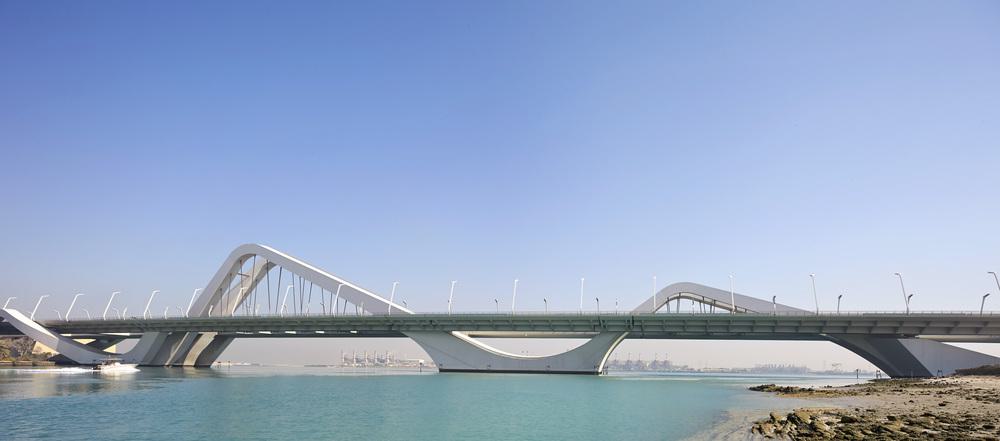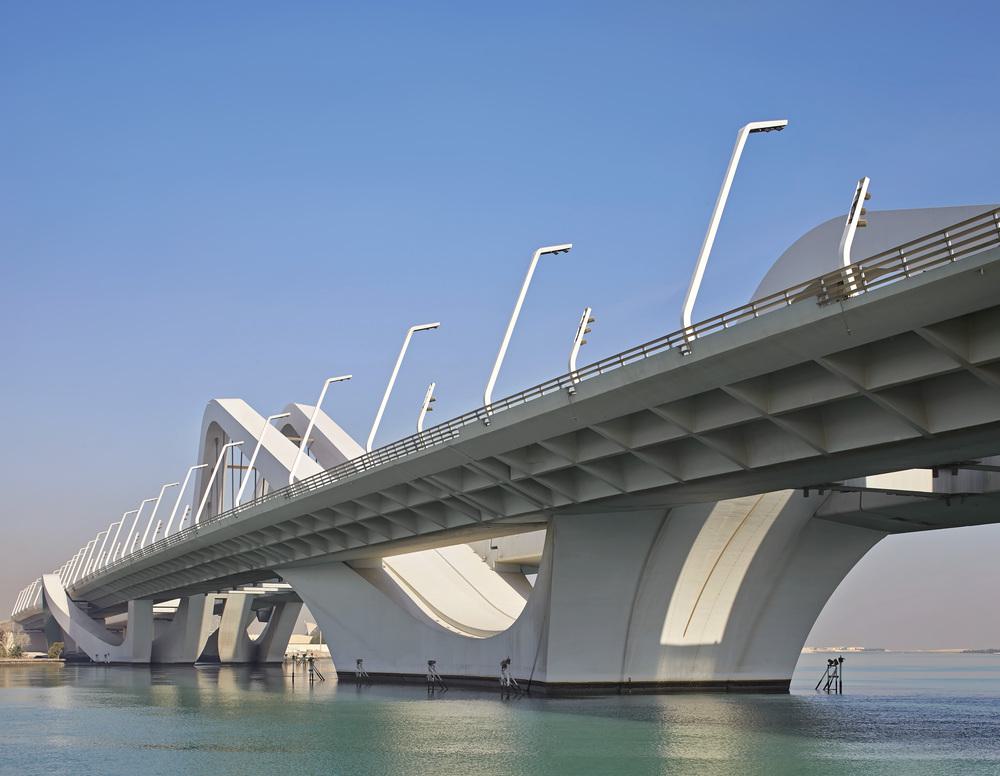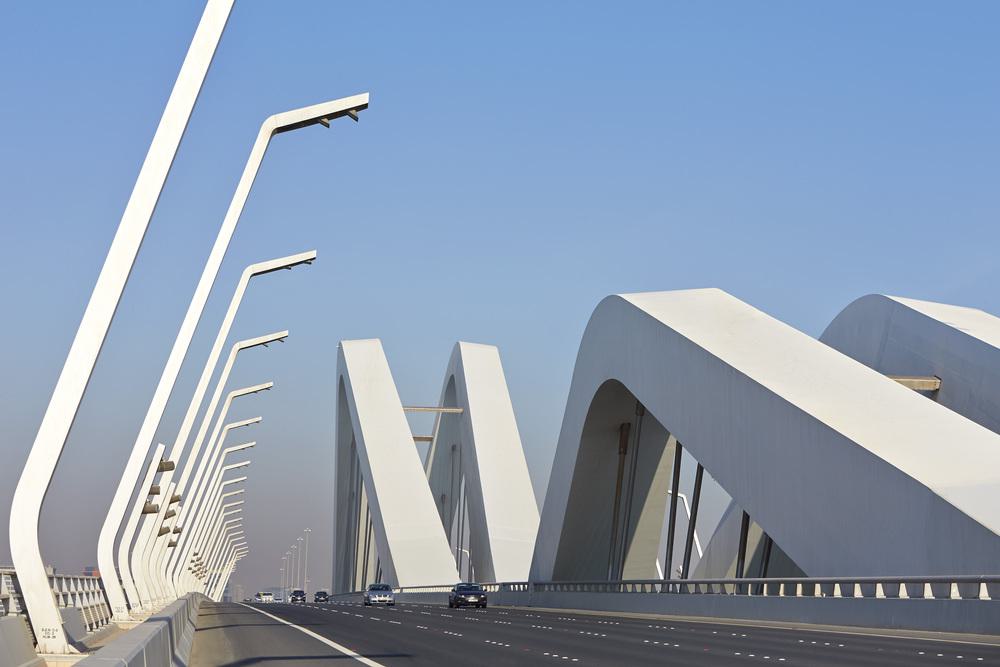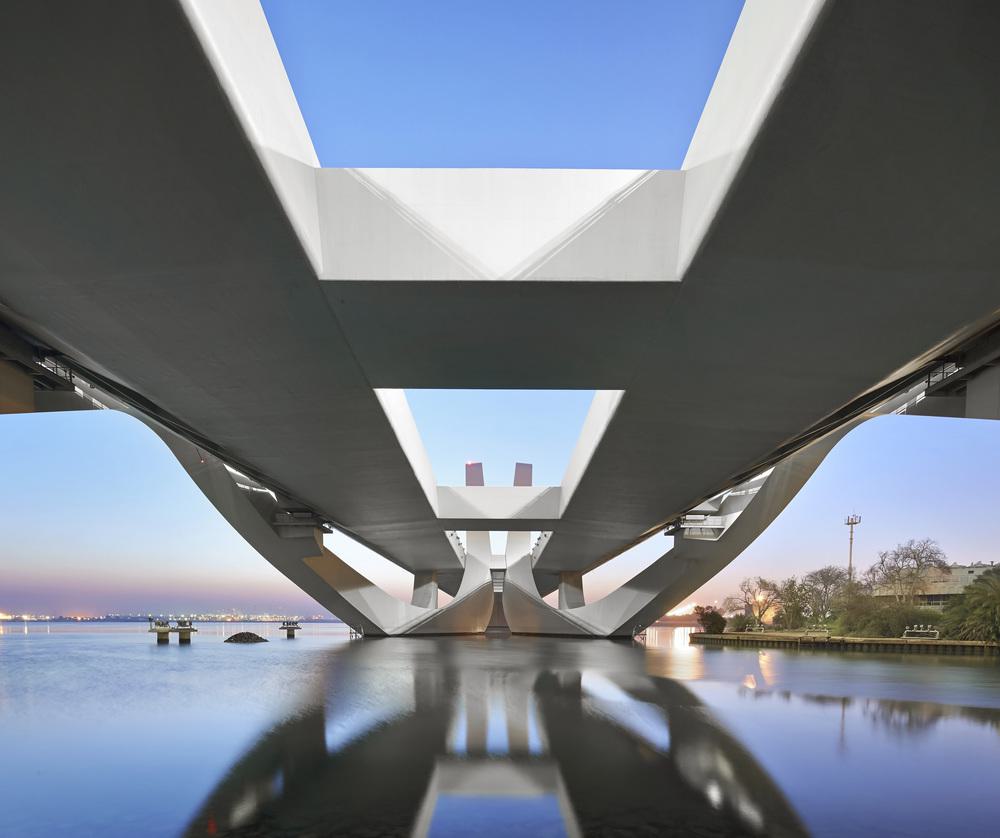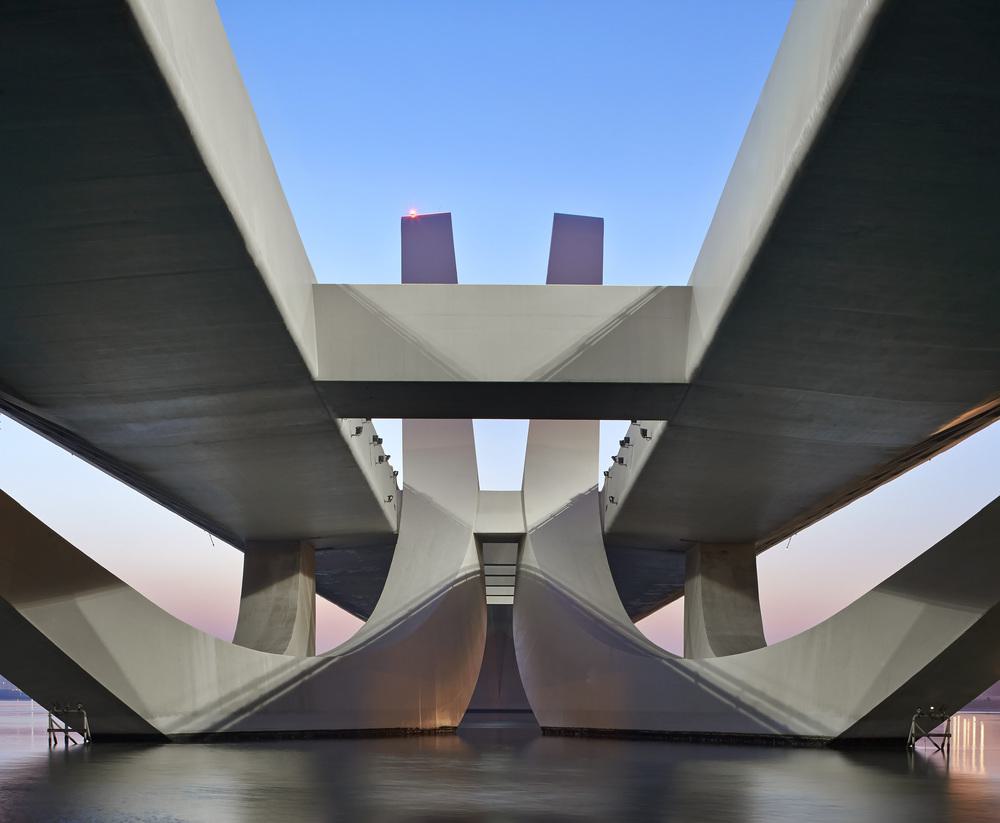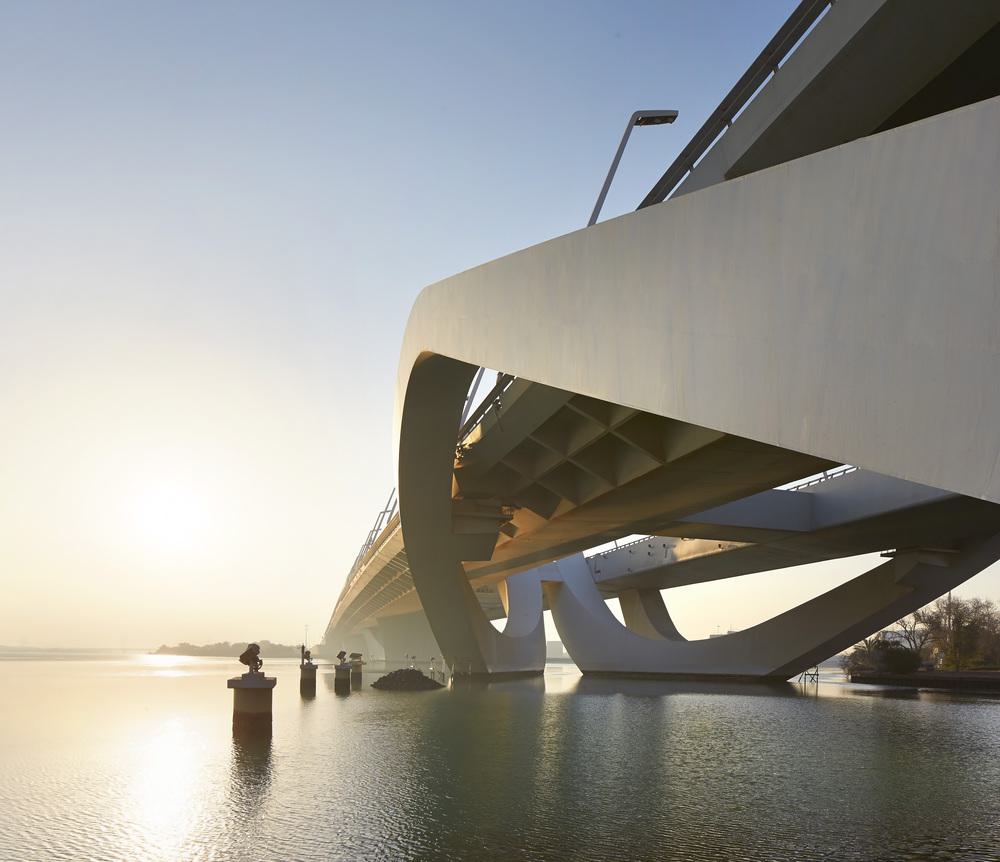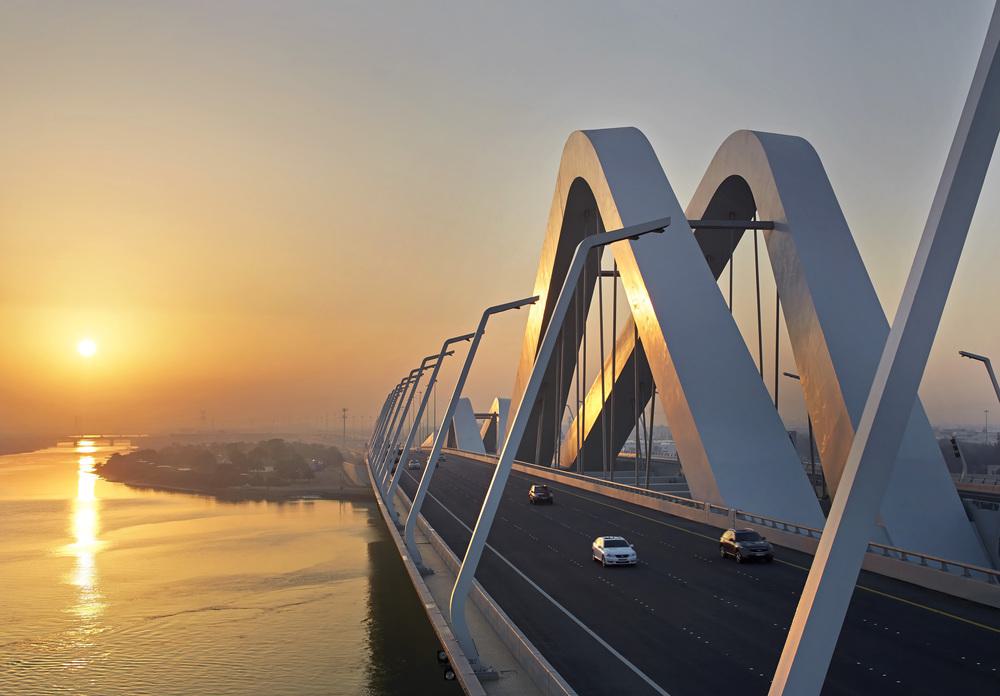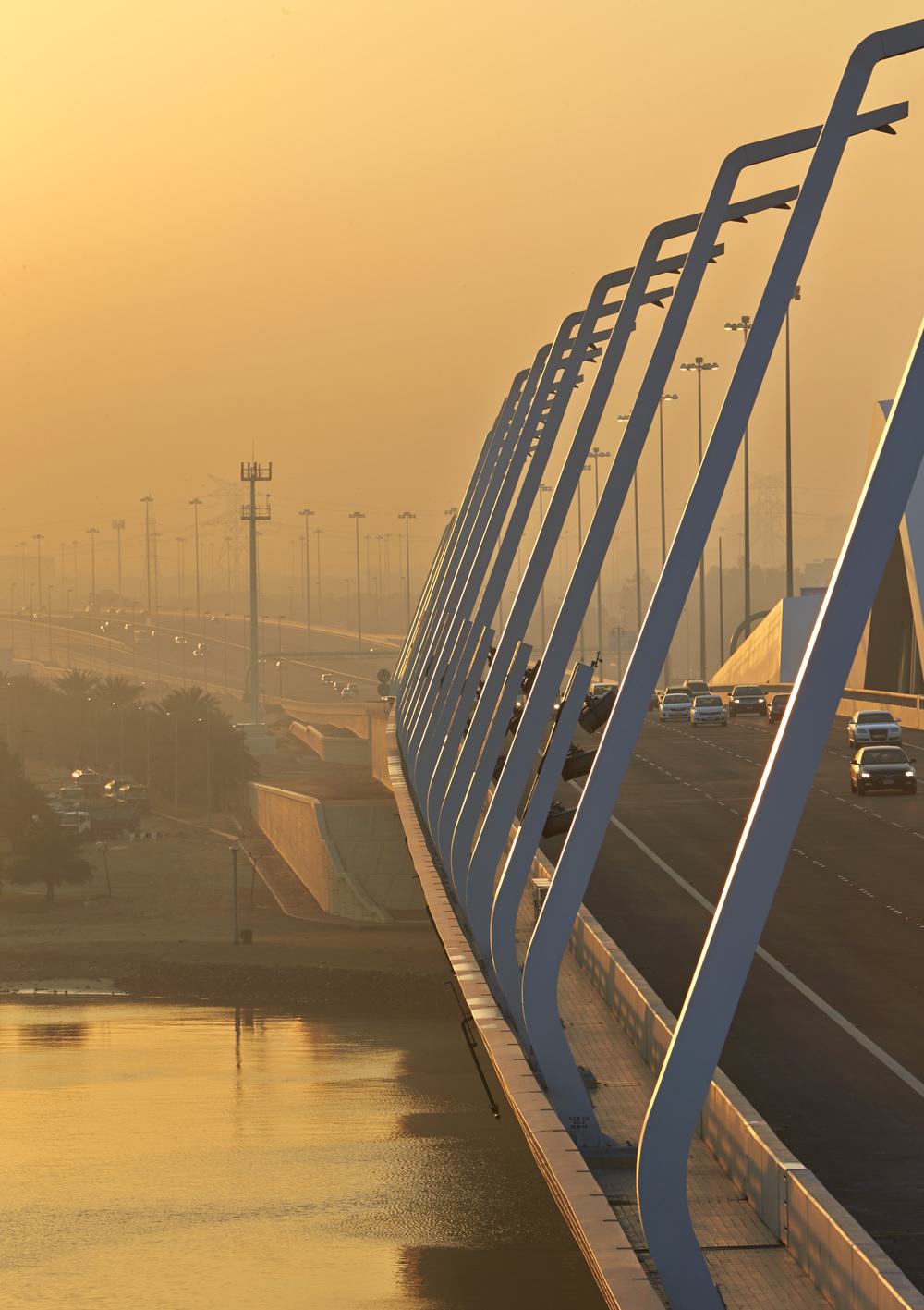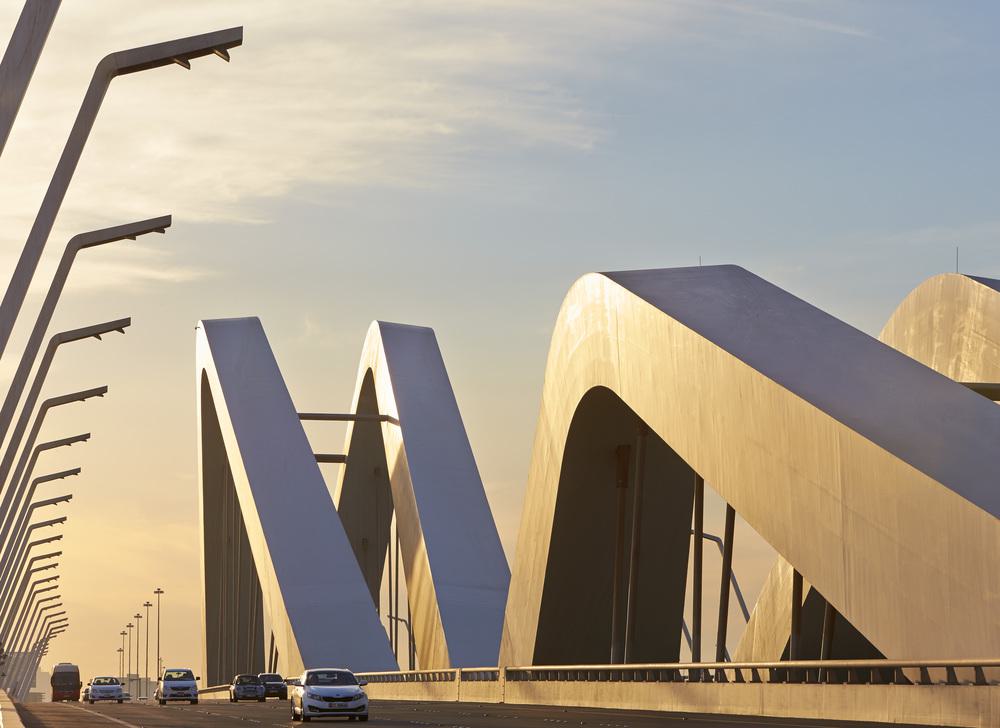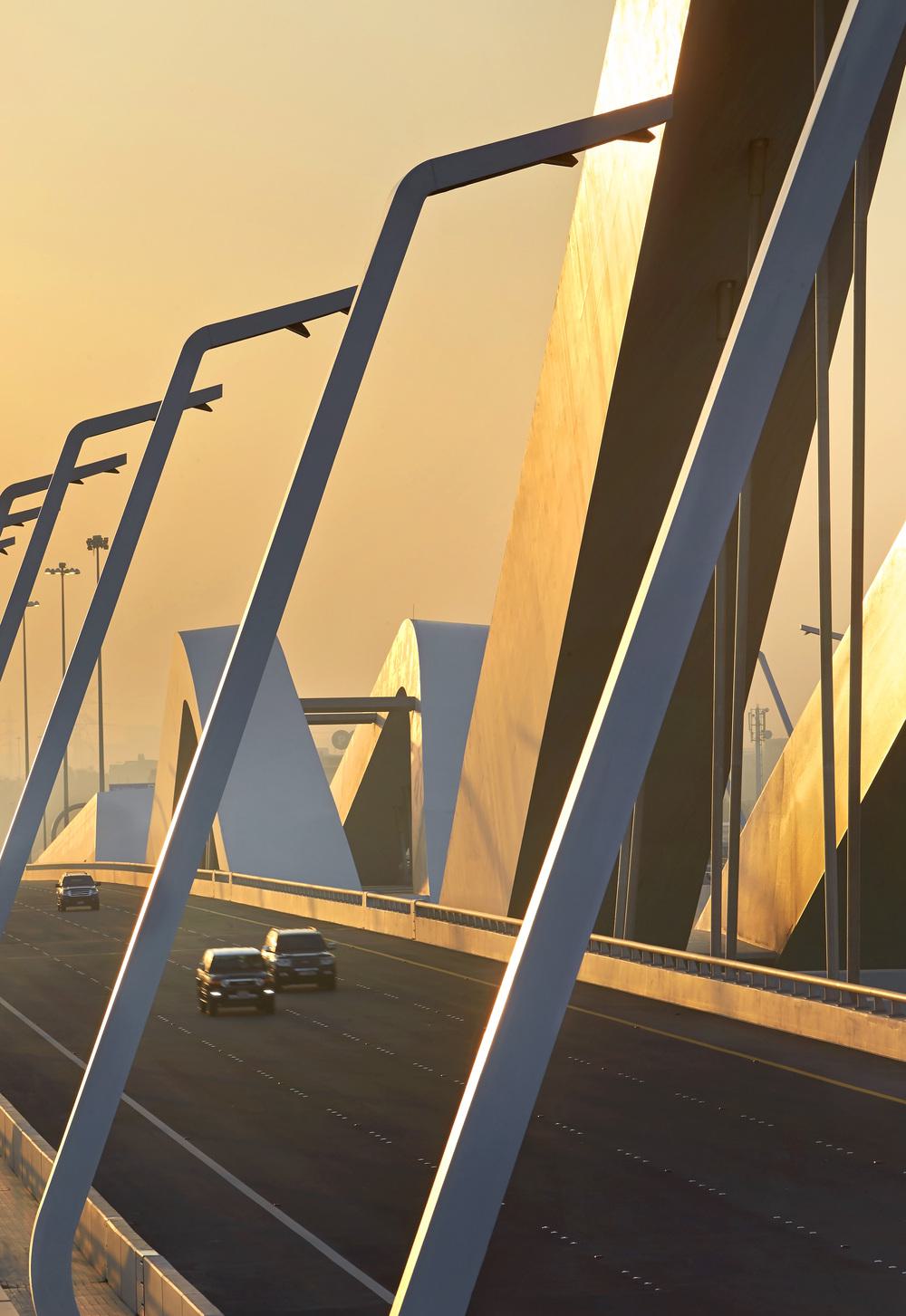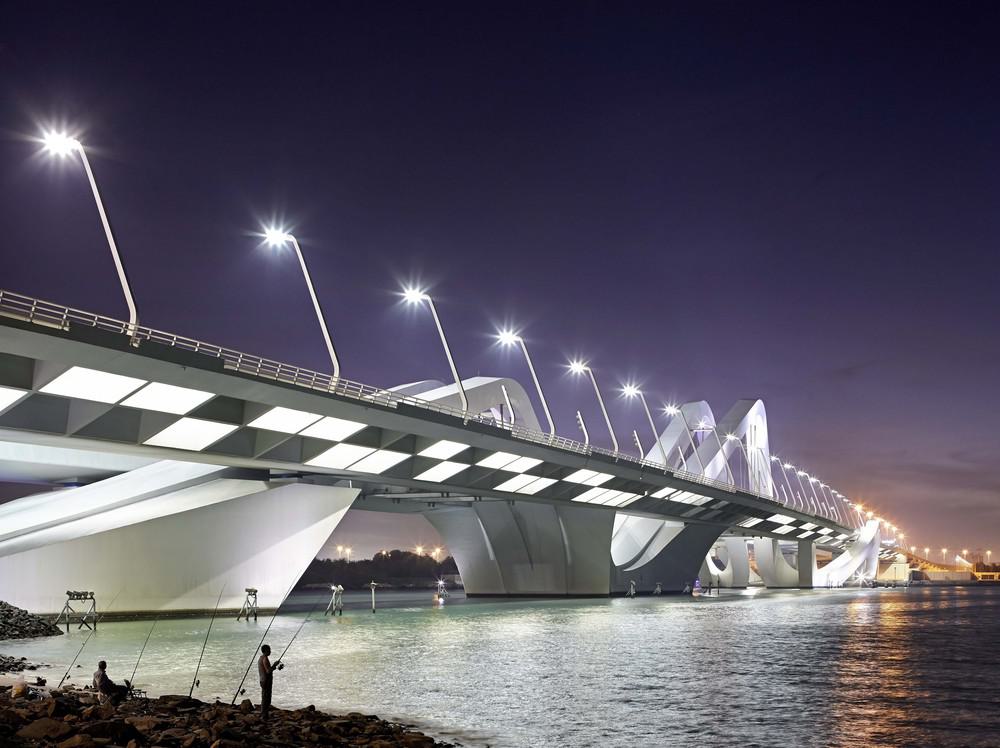 Images courtesy of
Hufton + Crow Photographers
Dominion Office Building, Moscow
Breaking new ground for creative and IT professionals in one of the city's more industrial sections, Hadid gives us a glimpse of the future with a design worthy of any Kubrick film. The stark use of black and white helps to accentuate the boldness of this design - arguably one of her most impressive interior spaces.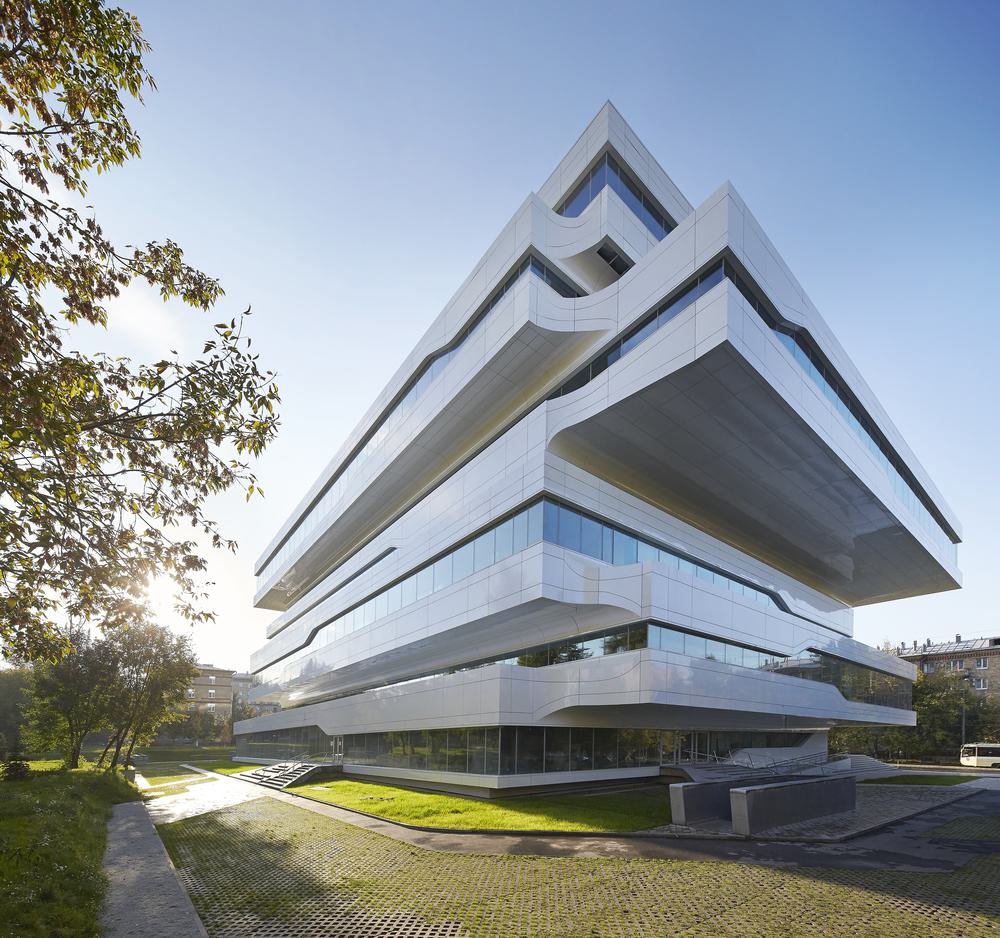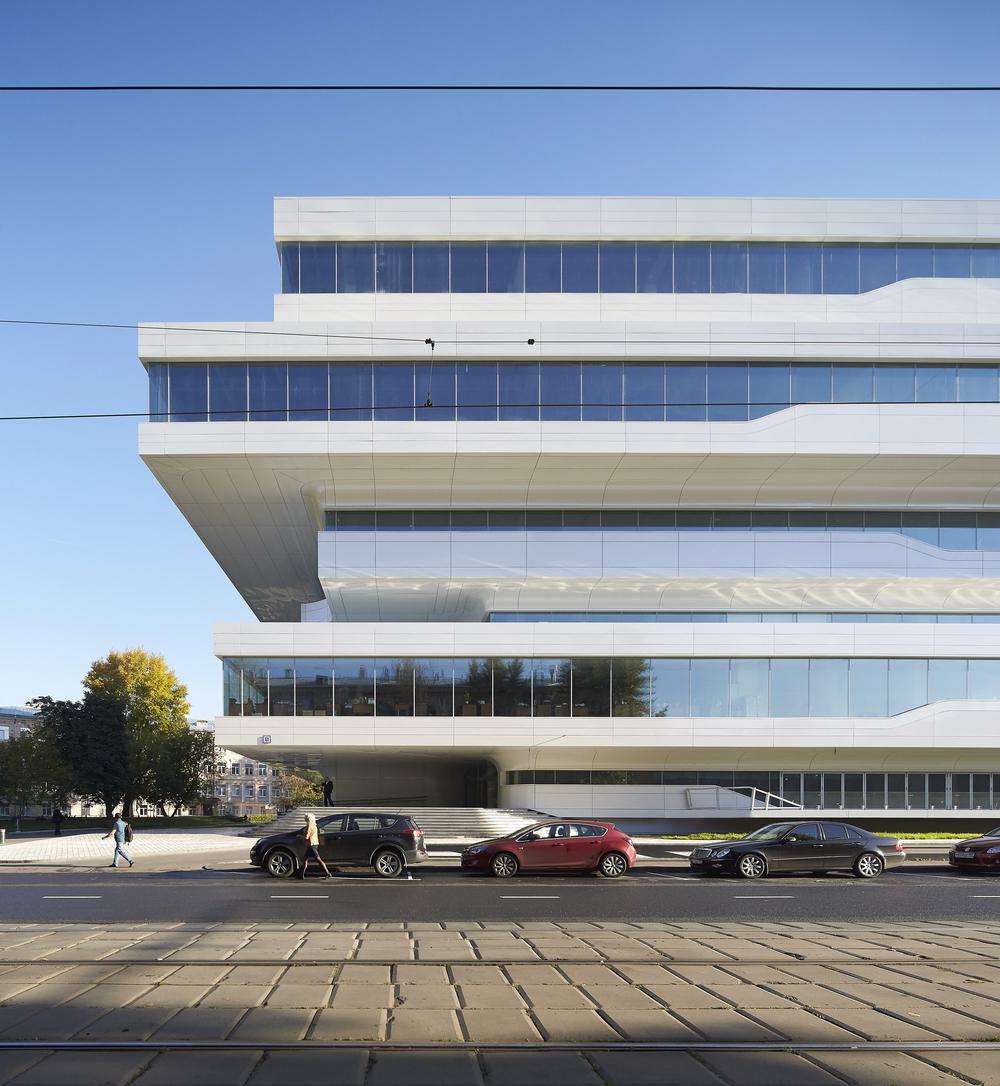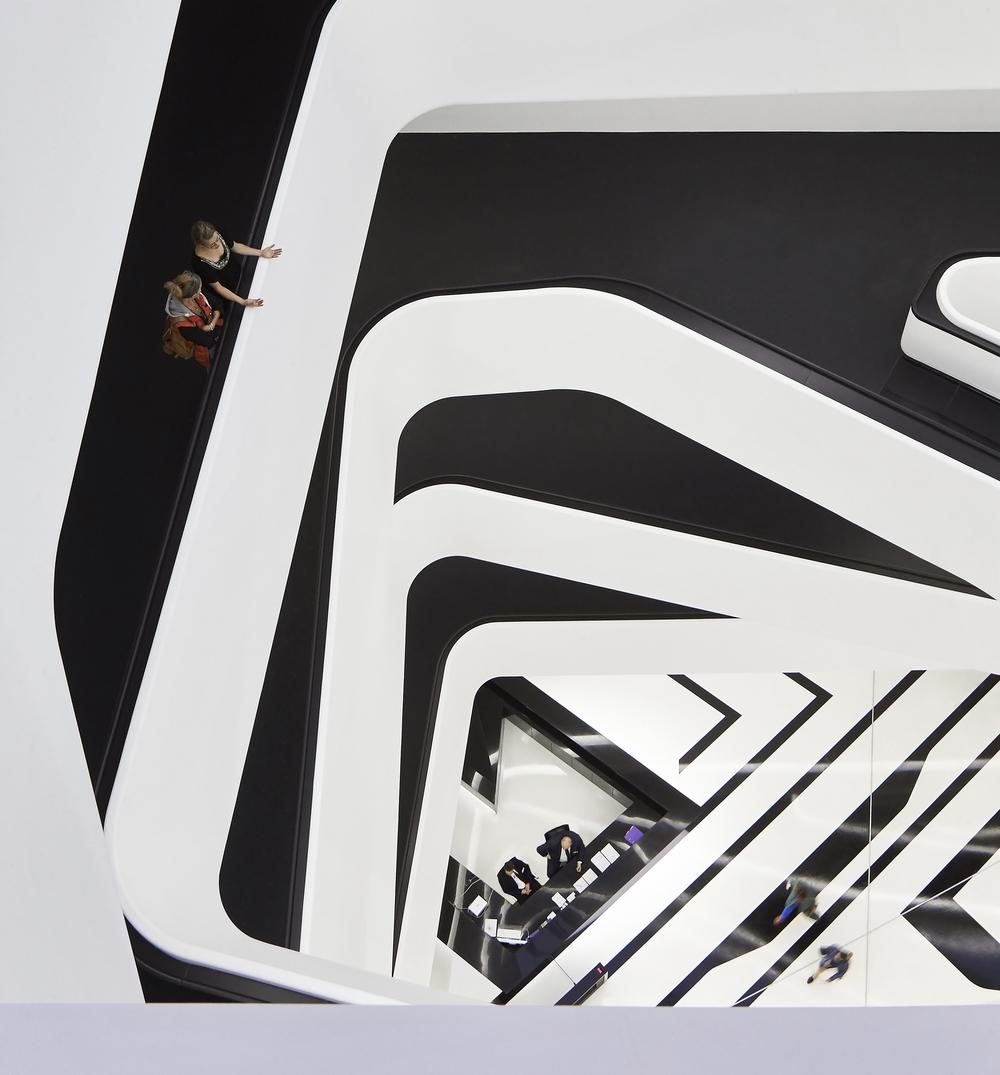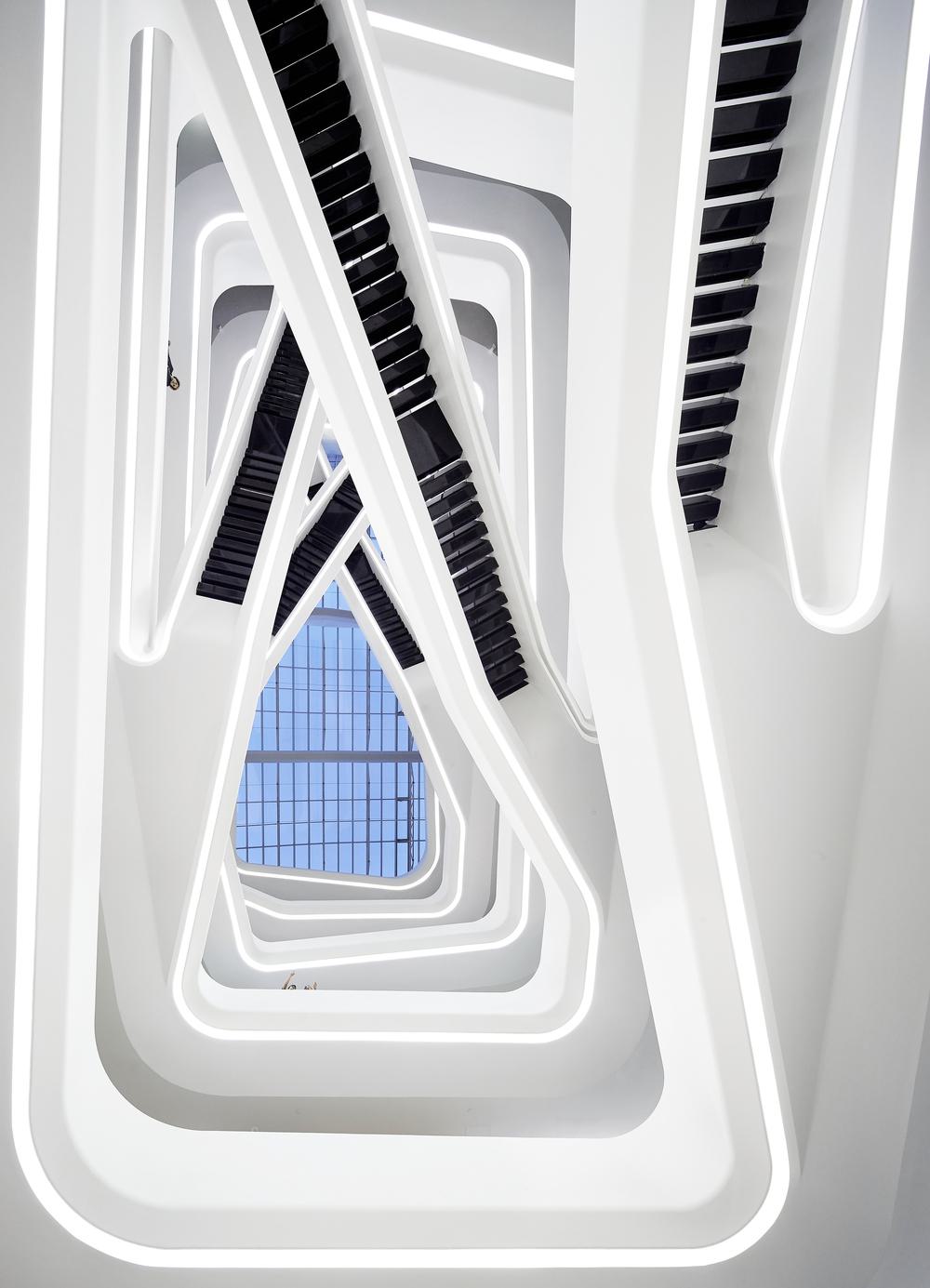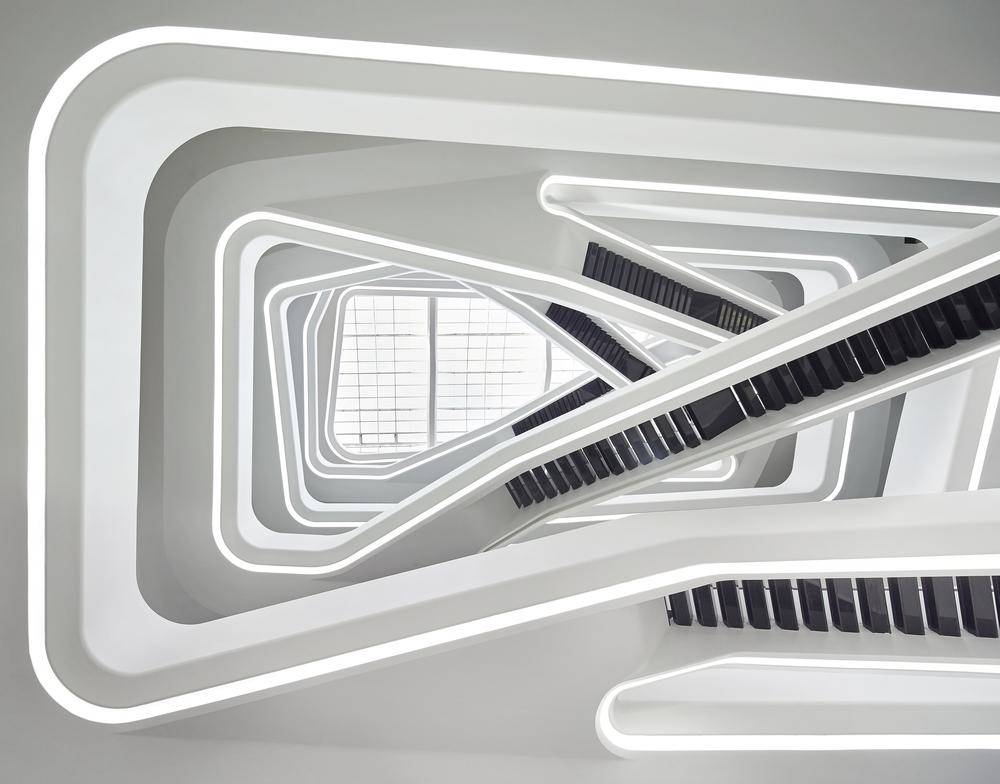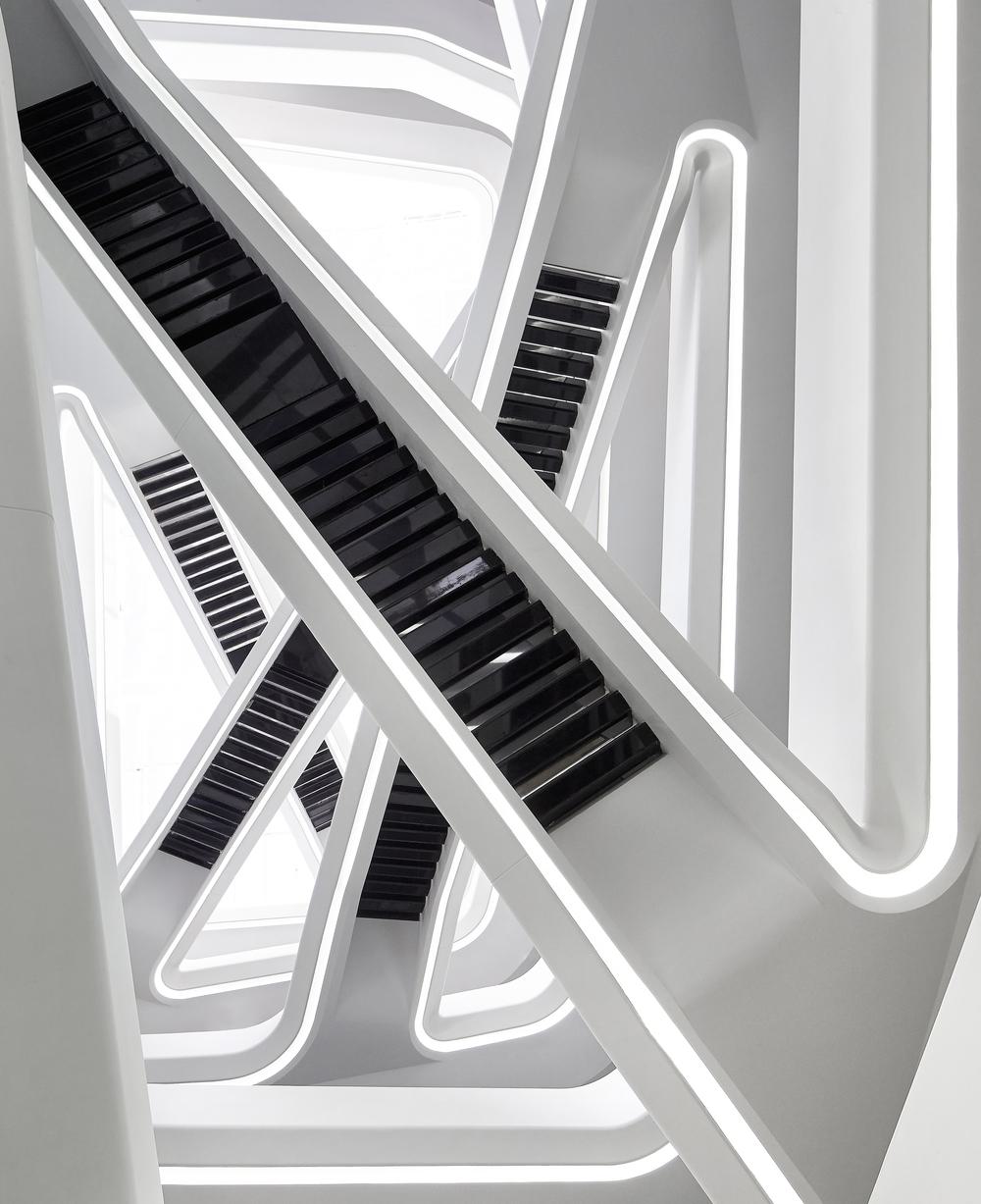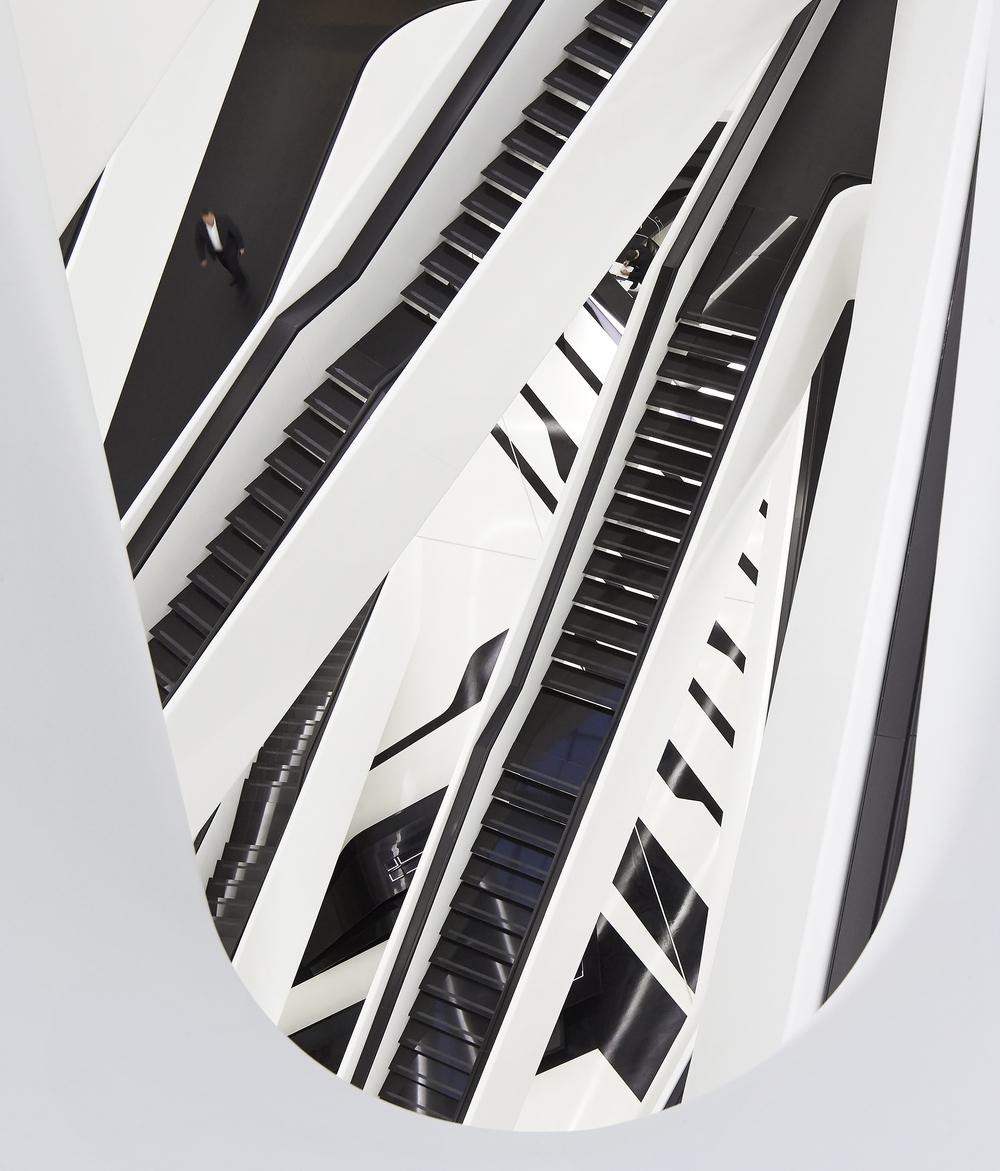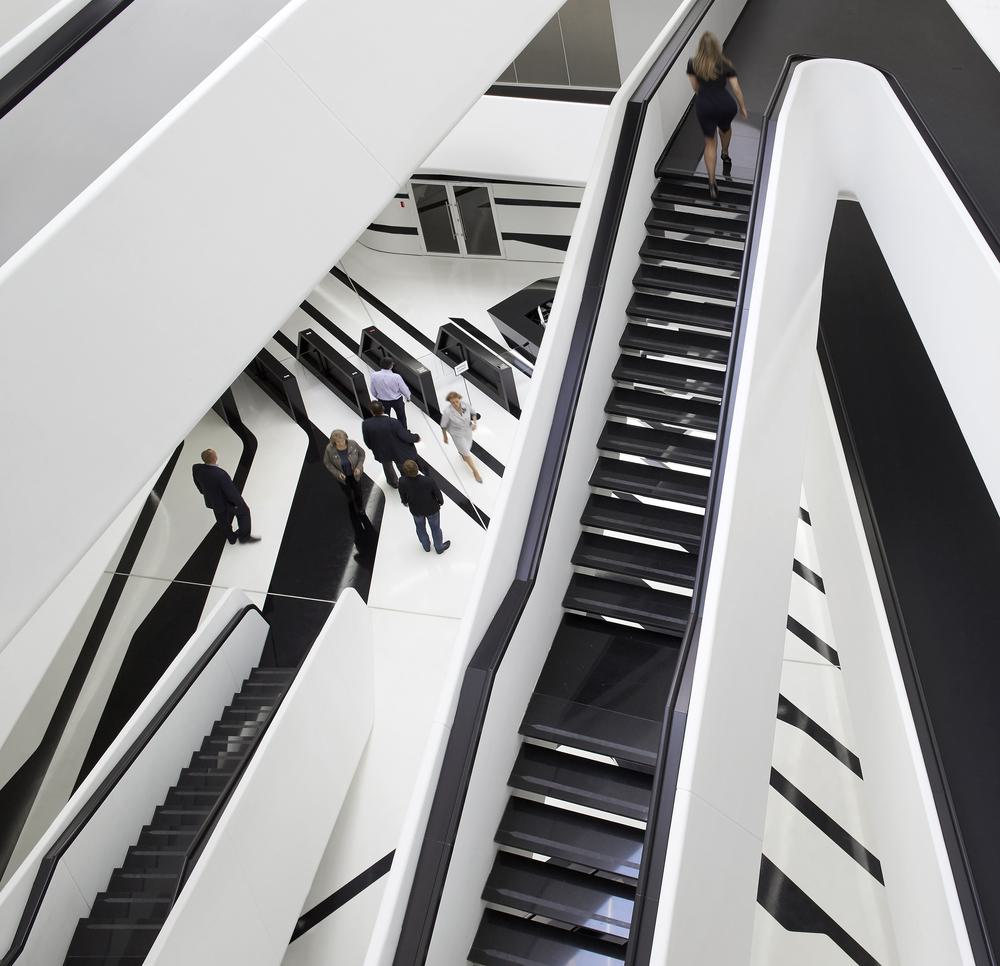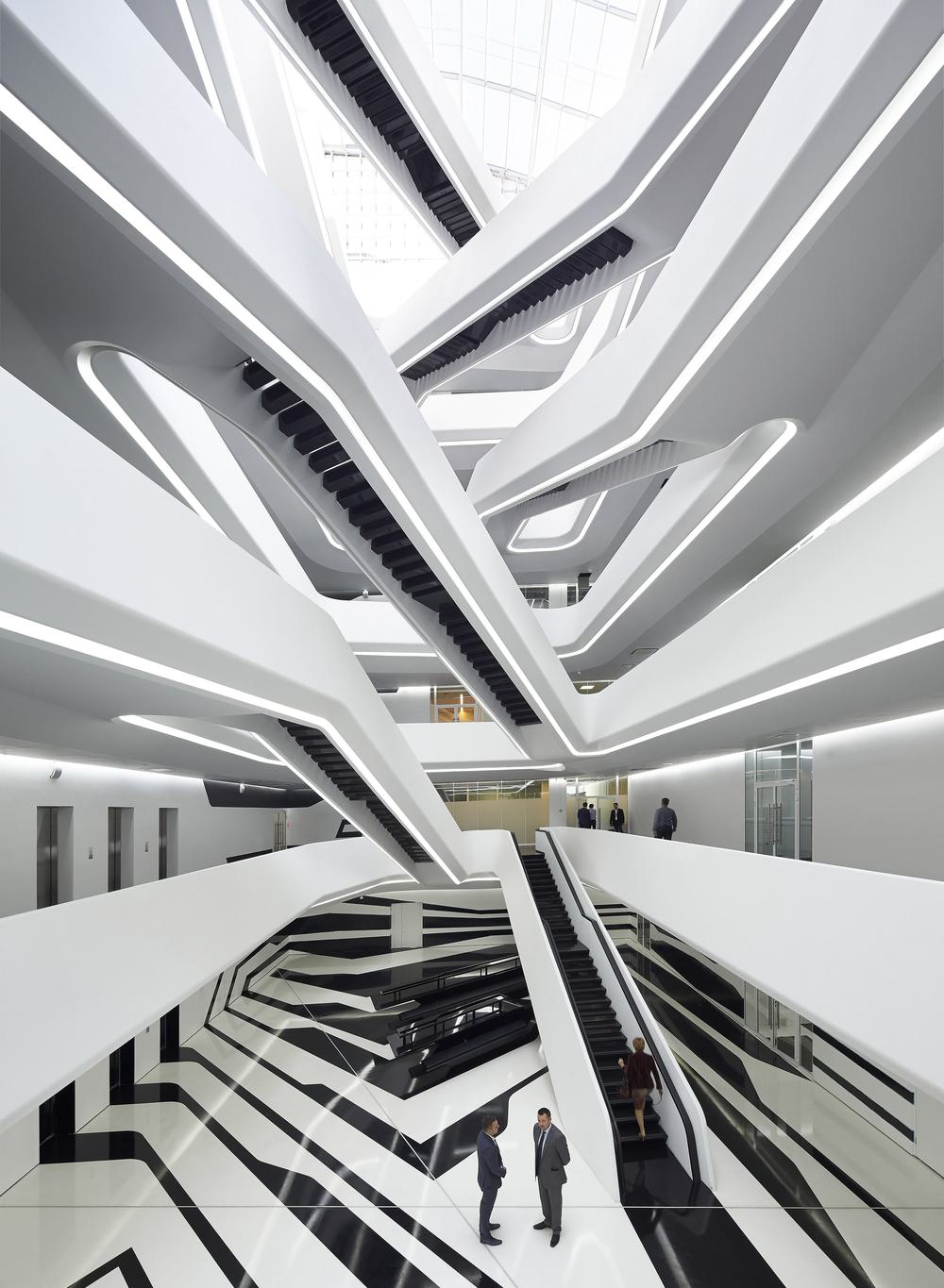 Images courtesy of
Hufton + Crow Photographers
London Acquatics Centre, UK
Completed in 2011 for the 2012 Olympic games, this location ups the ante for spectator sports with a facade that mimics waves and encases 15,950m2 of open, sunlit space which would seat a total of 15,000 for the prestigious event. The space was later converted for community use, ensuring that people would be able to enjoy the space for generations to come.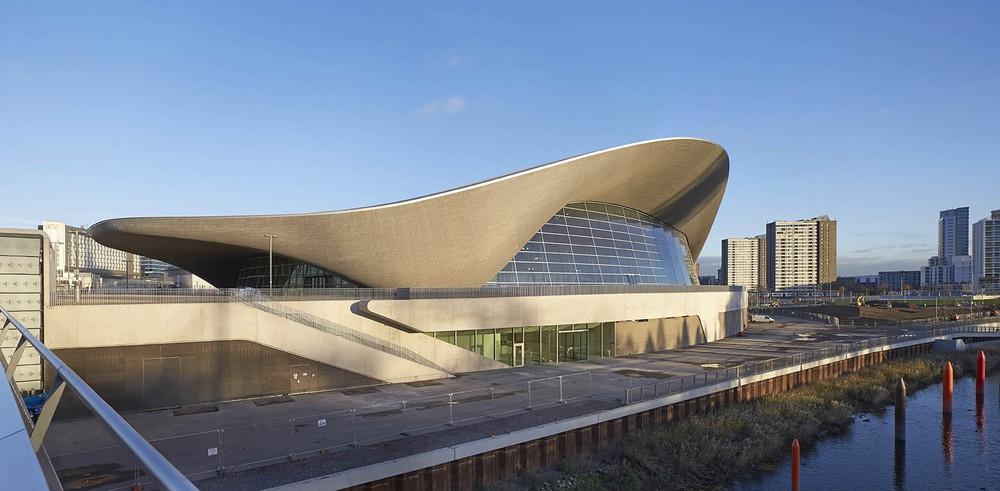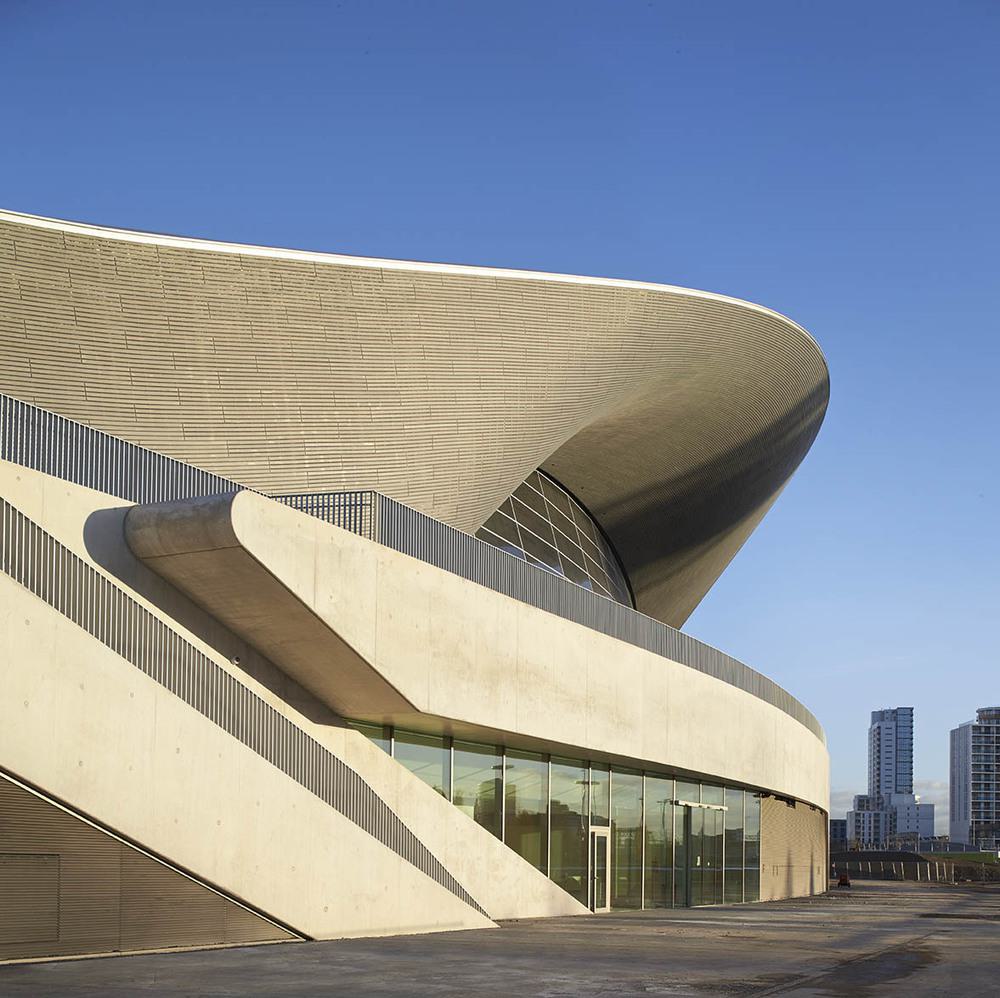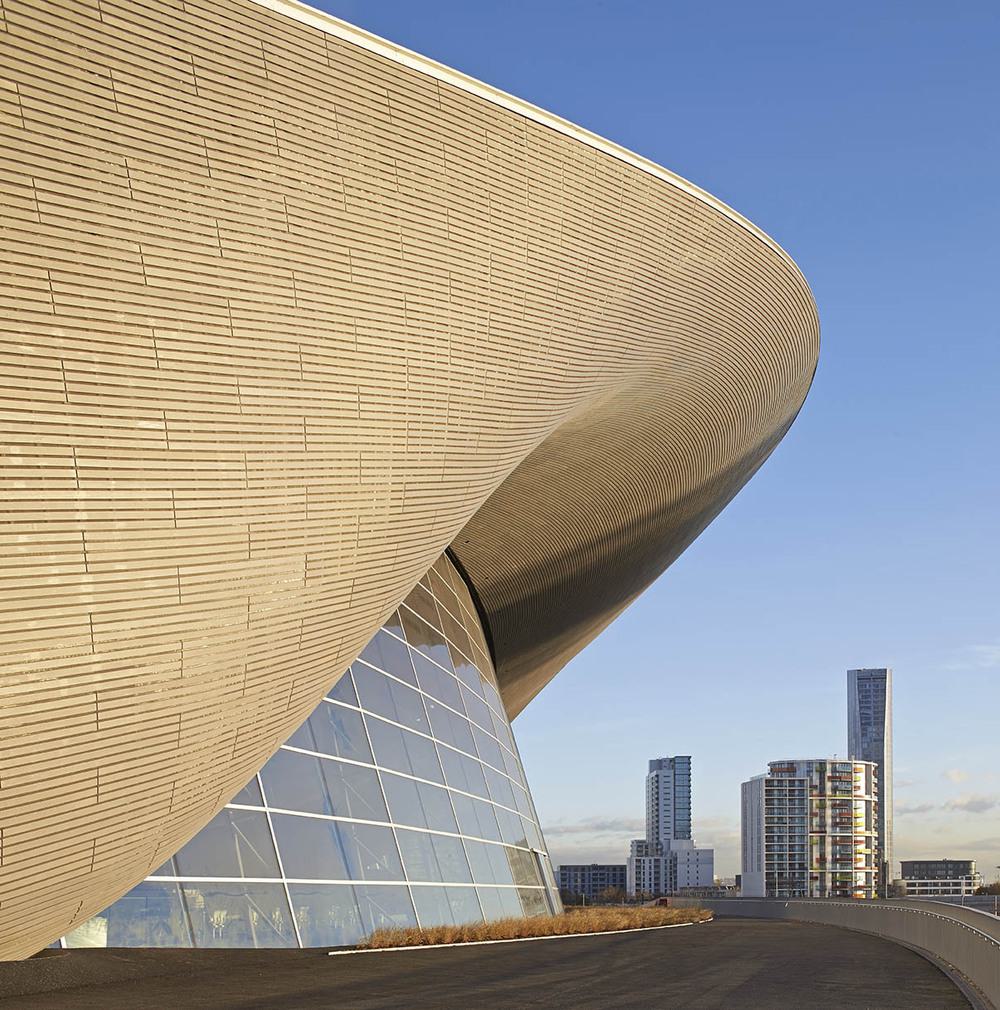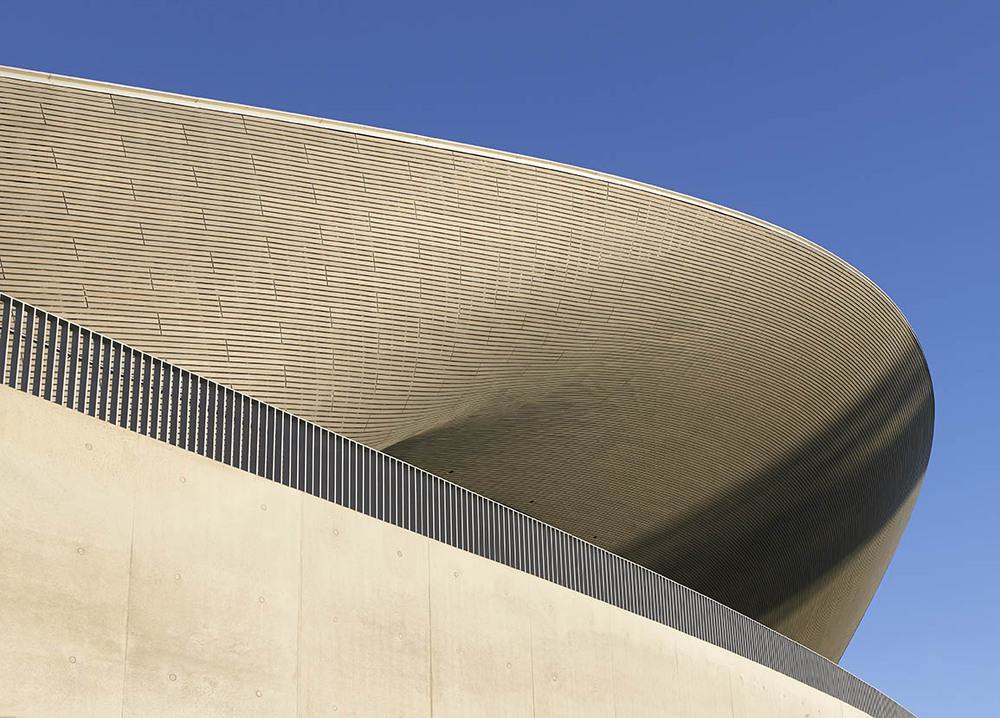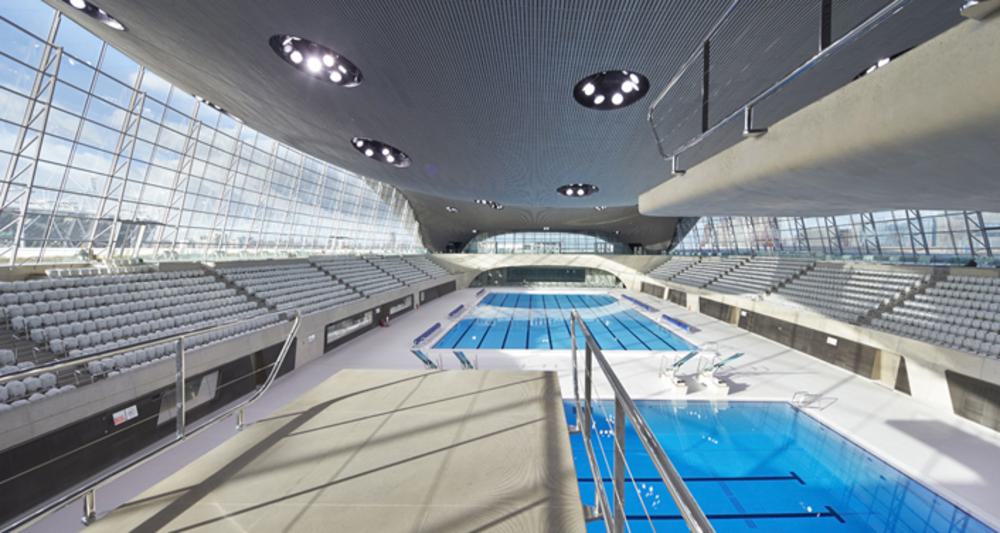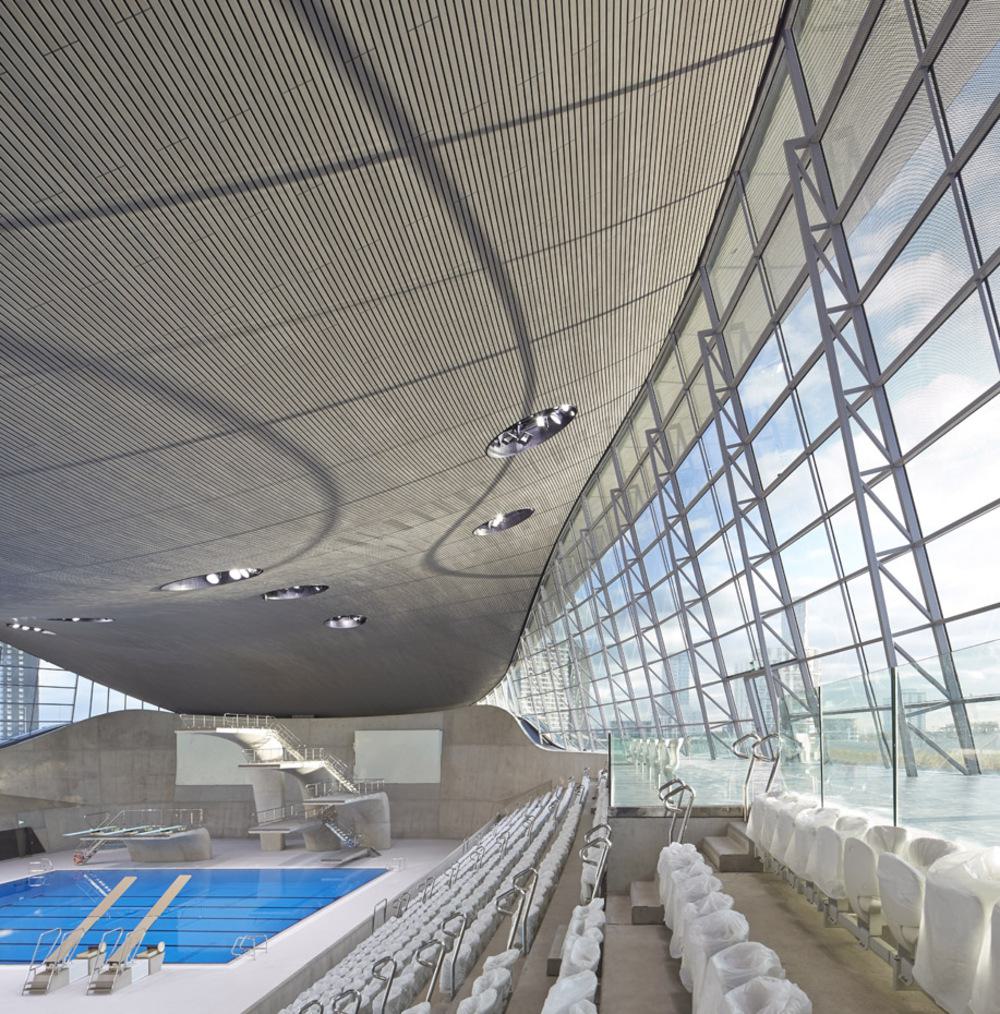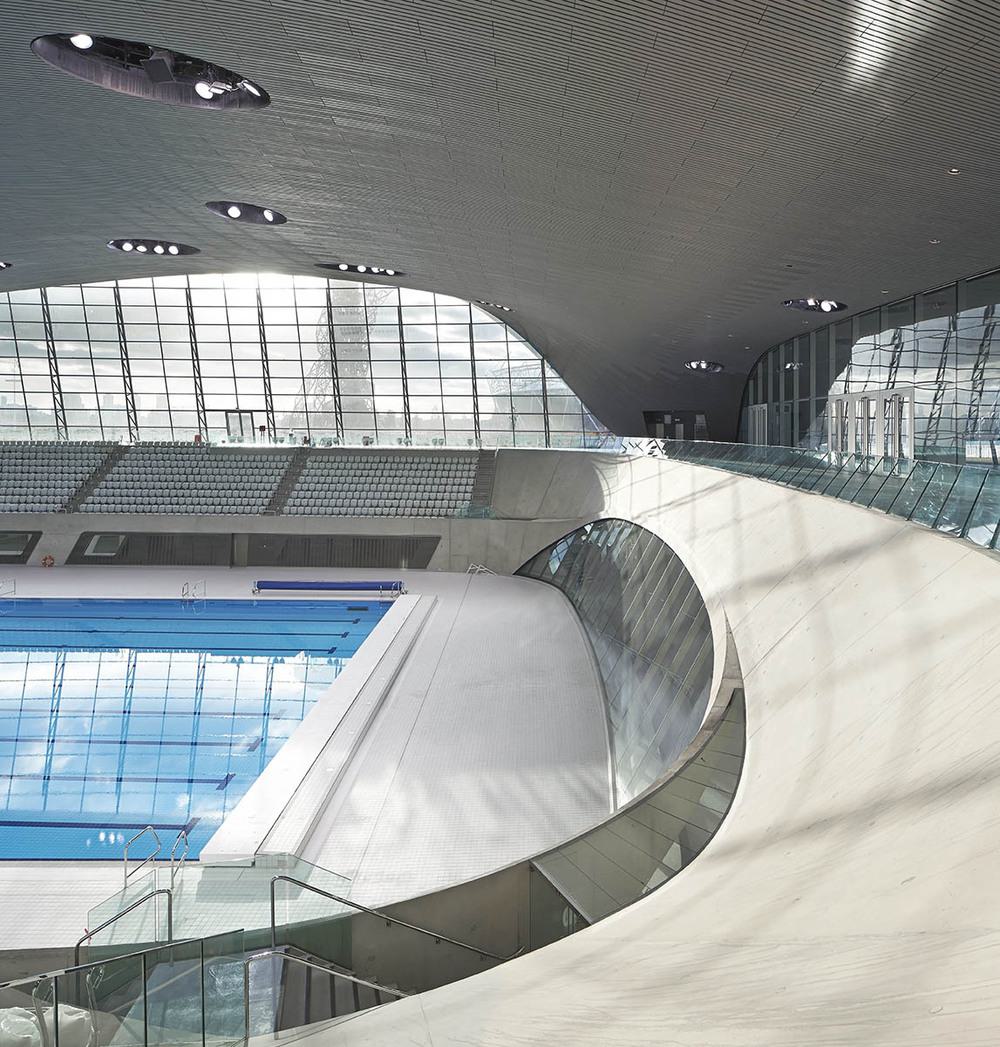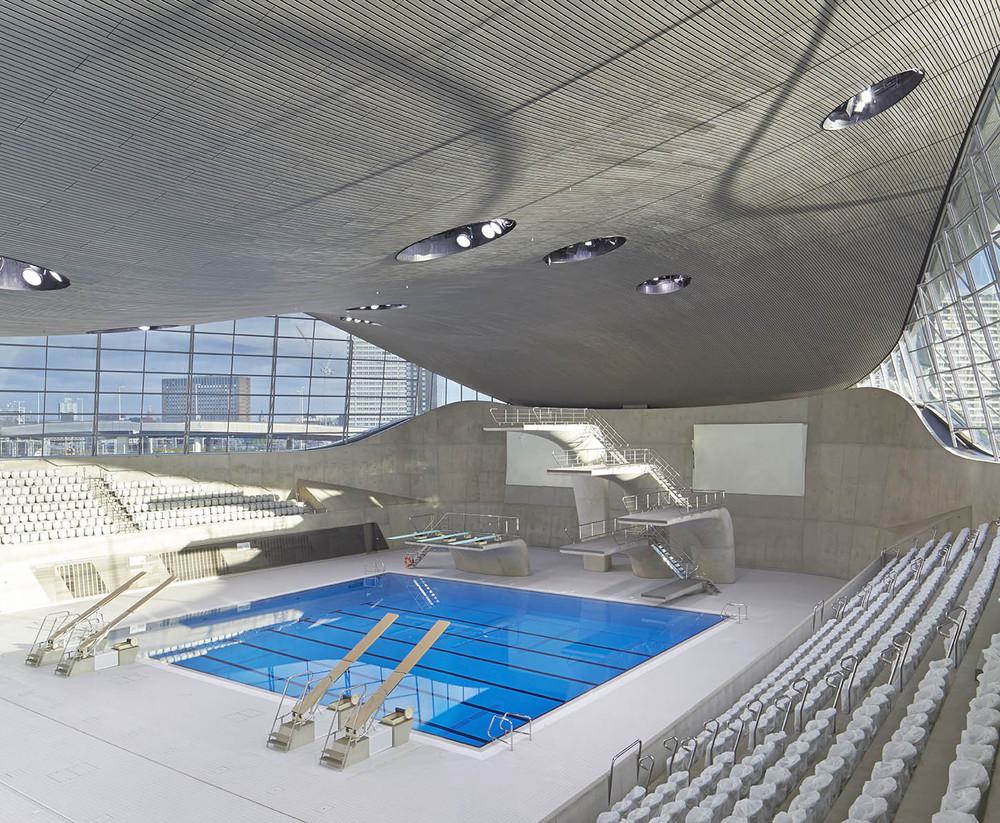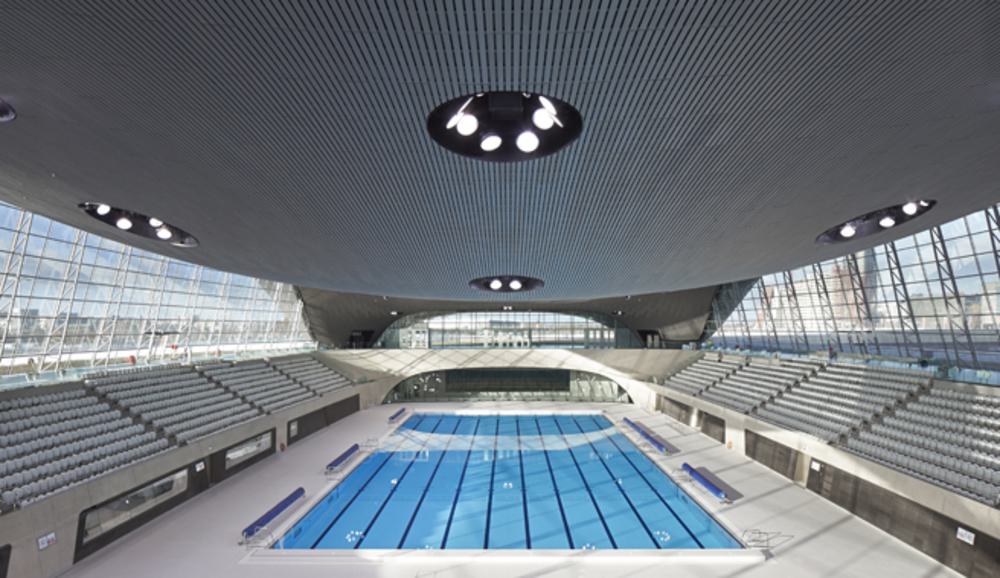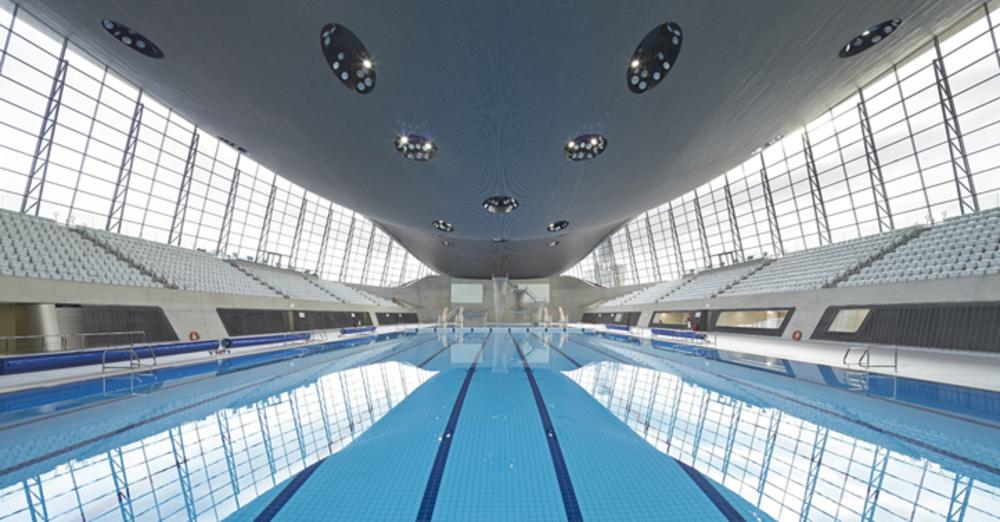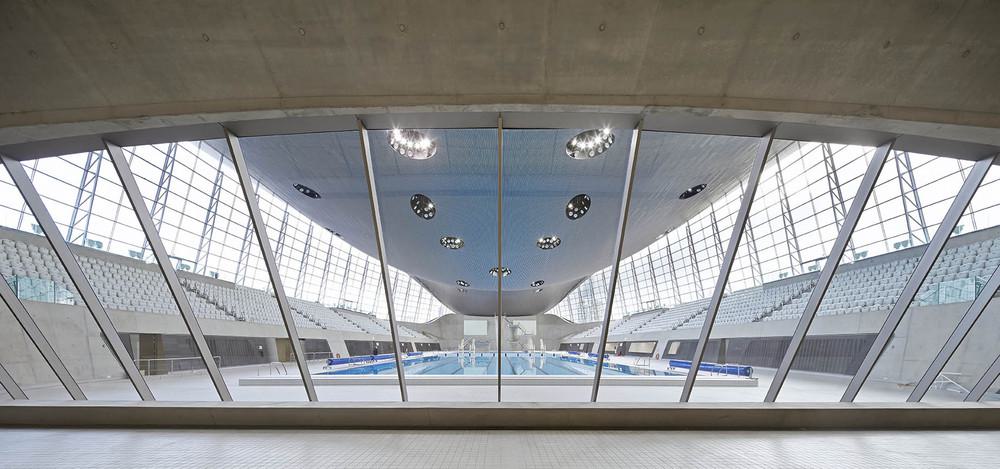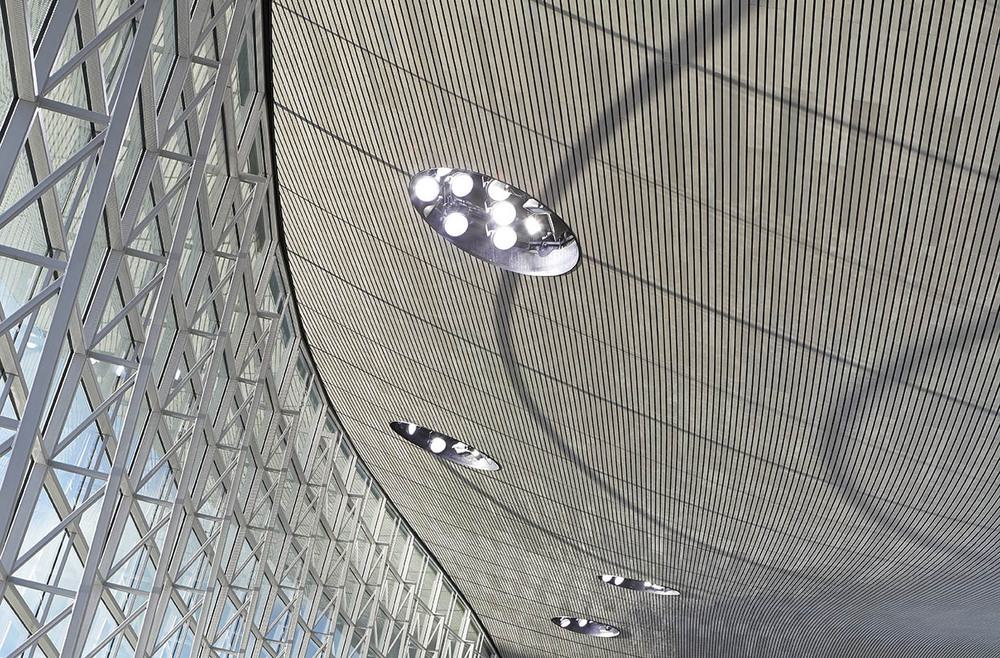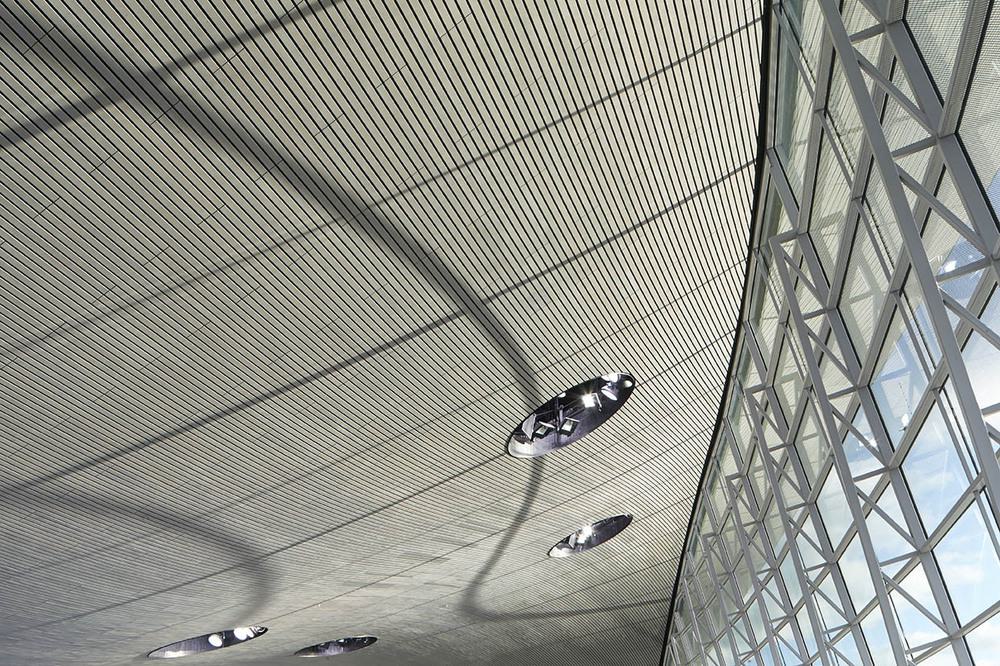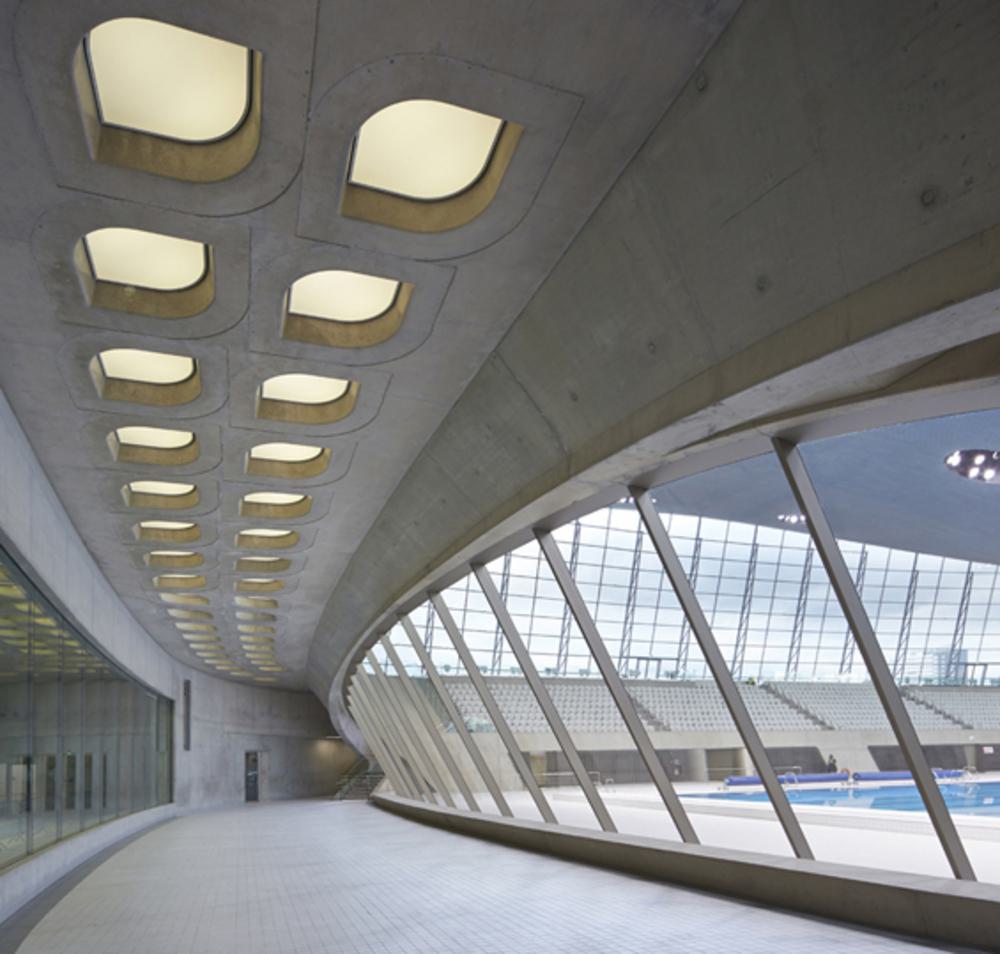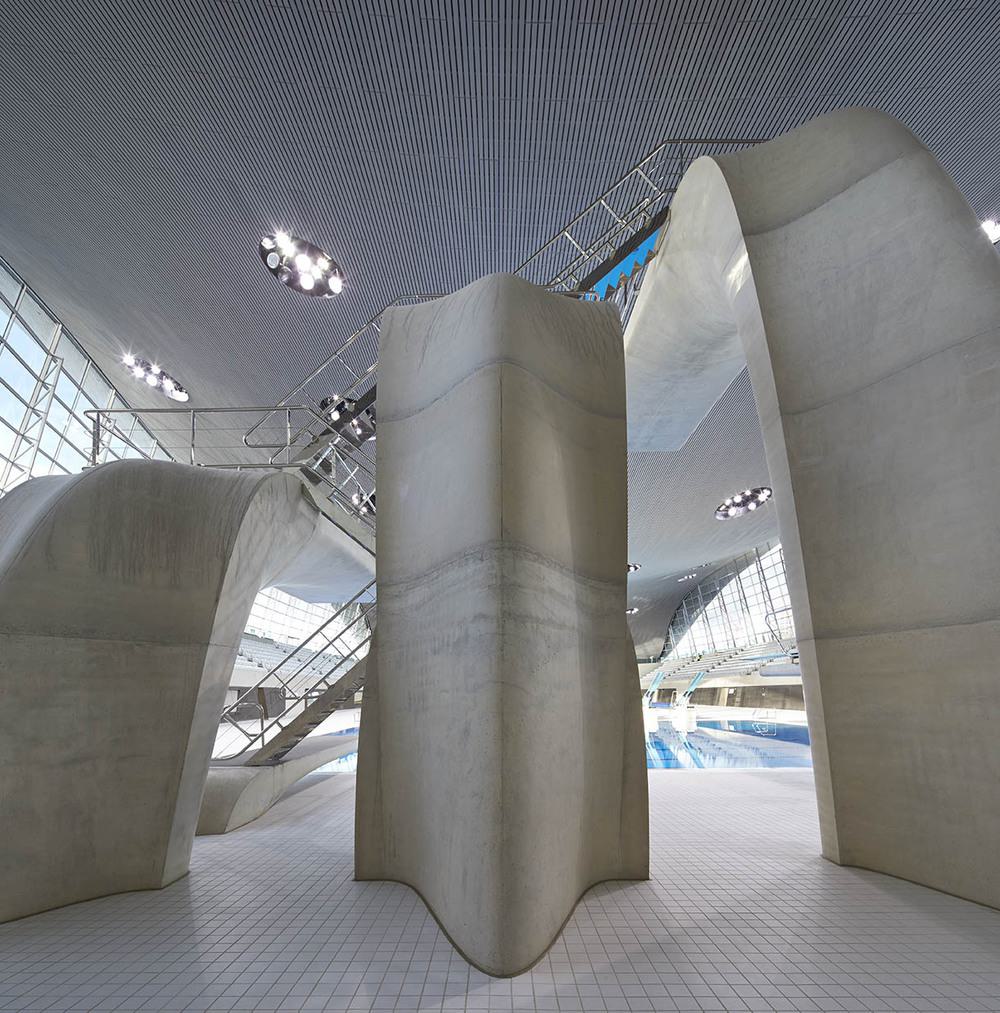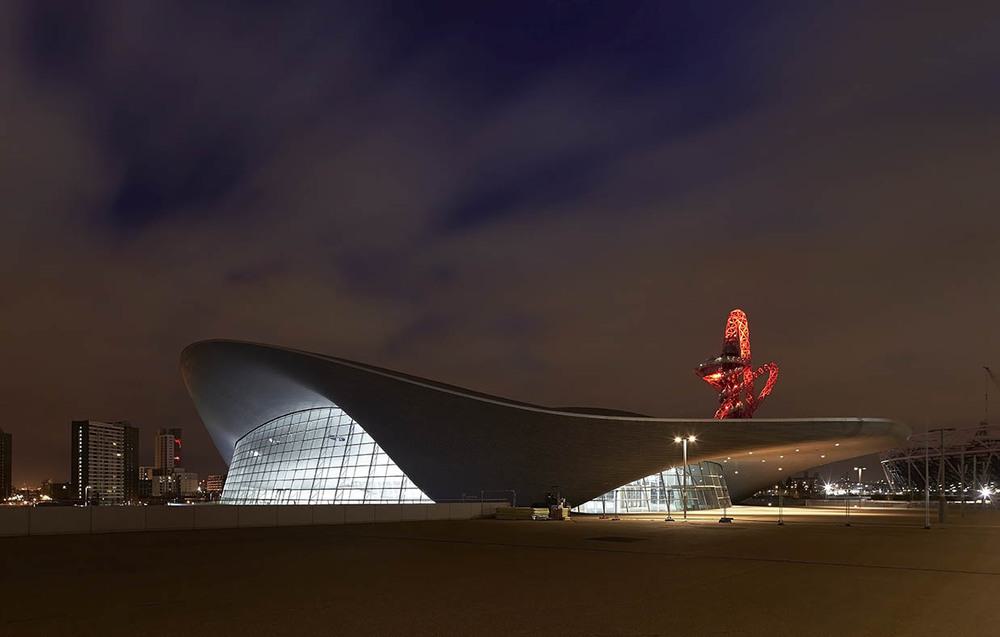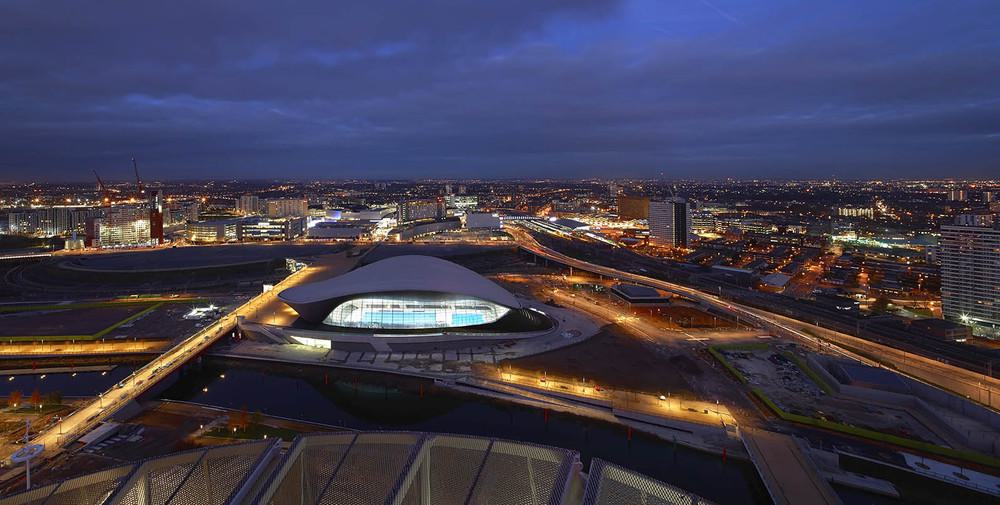 Images courtesy of
Hufton + Crow Photographers
Heydar Aliyev Center, Azerbaijan
In a nation state rebuilding in the soviet shadow of the Cold War, capital city Baku has invested heavily in its own modernisation, making it an ideal playground for this free-form structure which bears all the hallmarks of a Hadid masterpiece. The fluid movement of the space, and repetition of patterns give a subtle nod to both its locale on the Caspian sea, and to the pattern-heavy design of muslim architecture and interior design.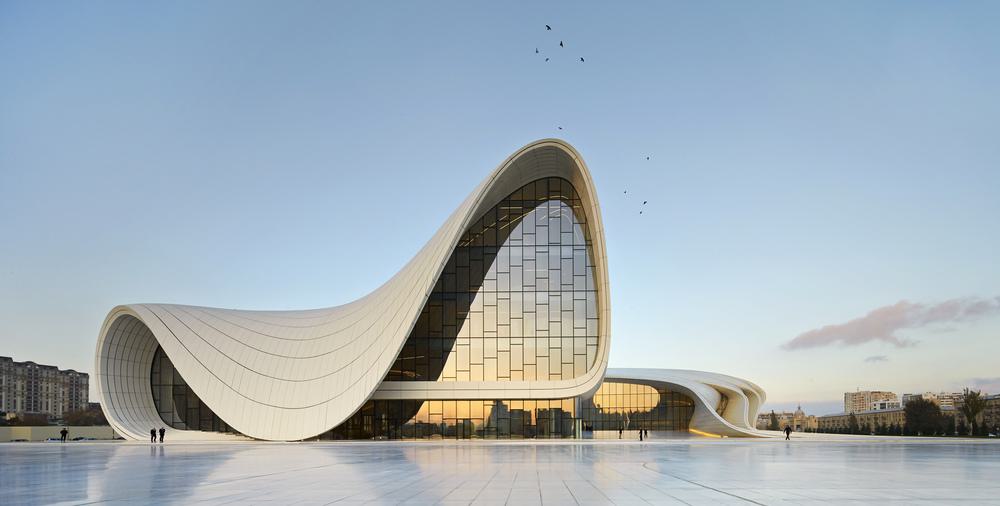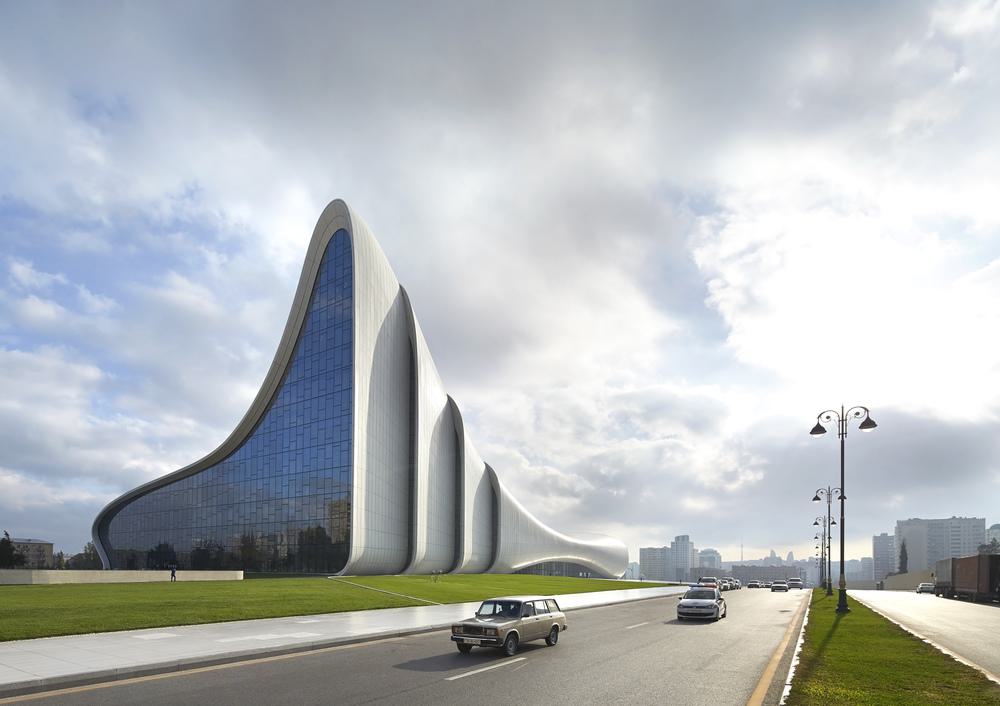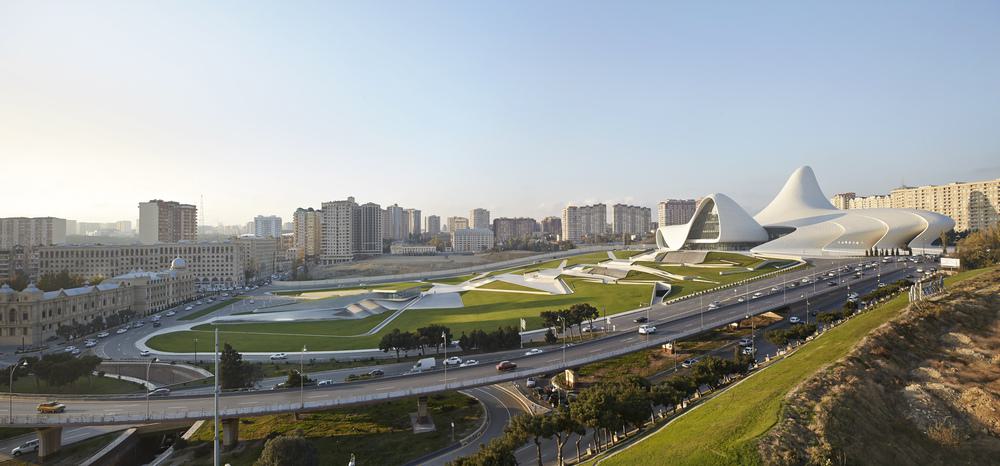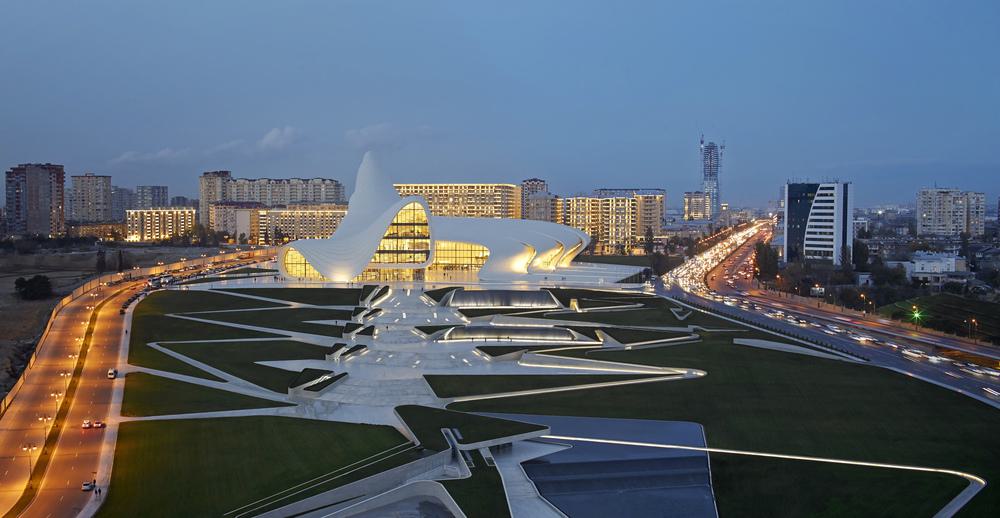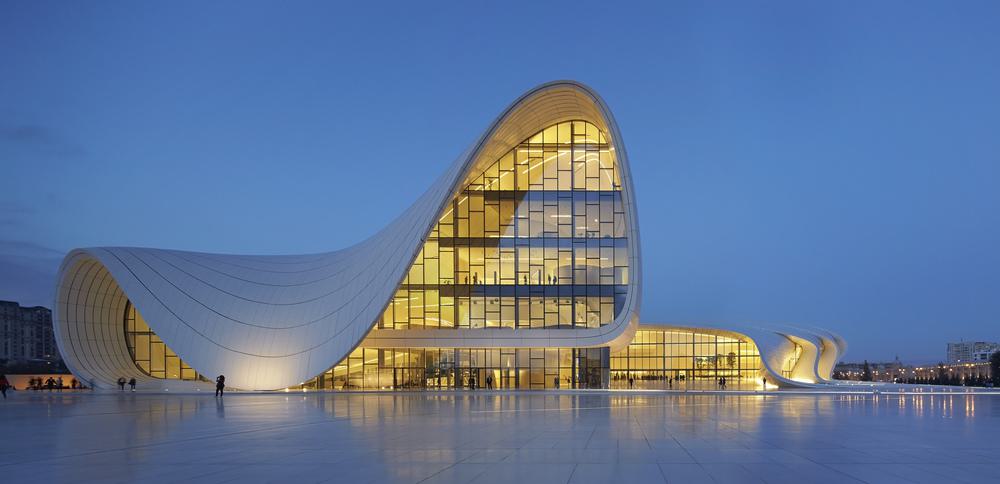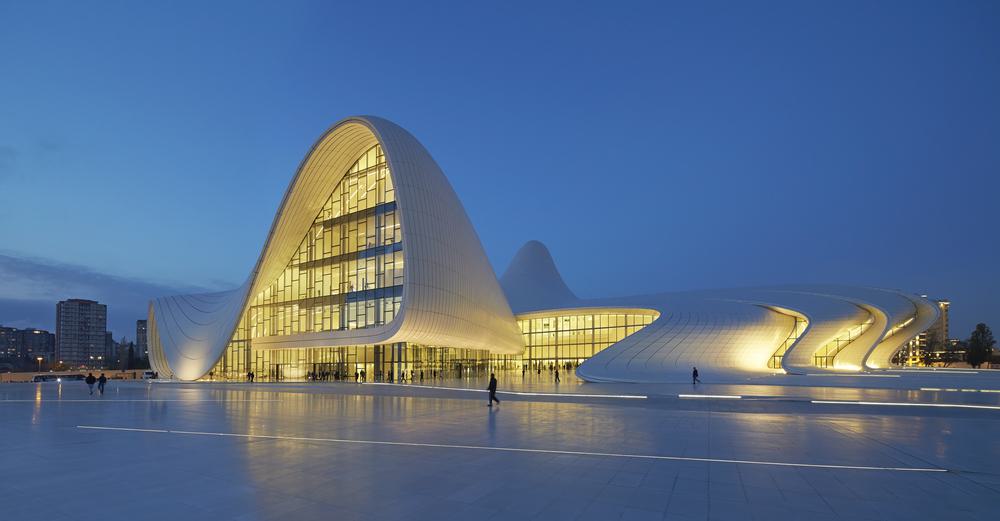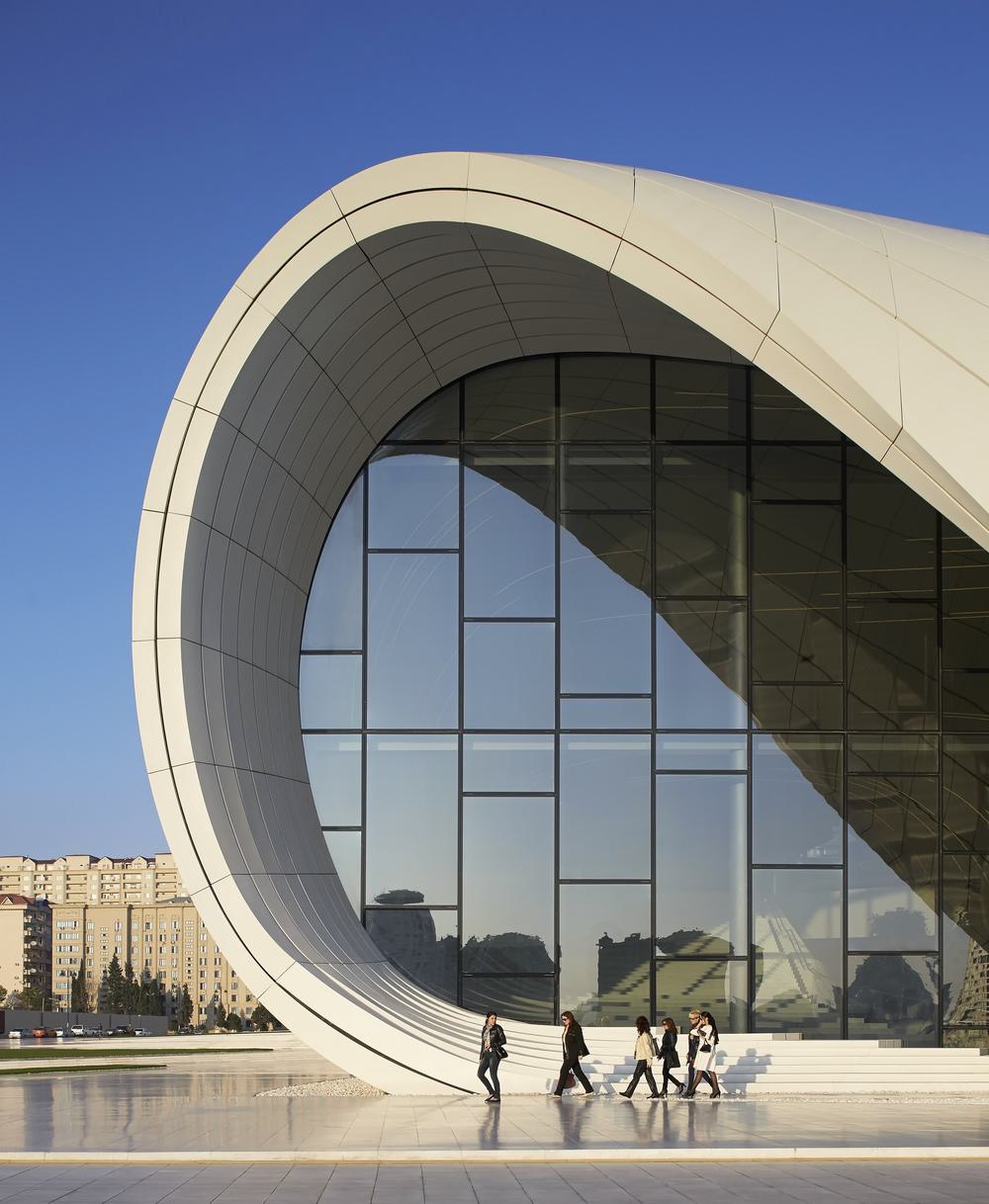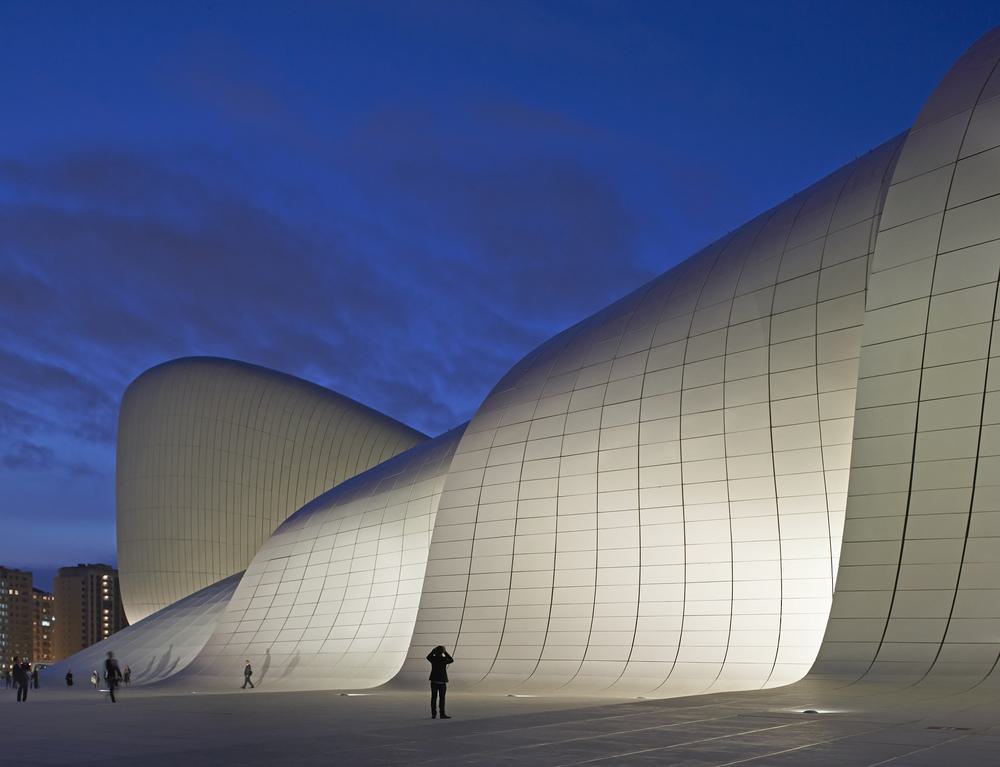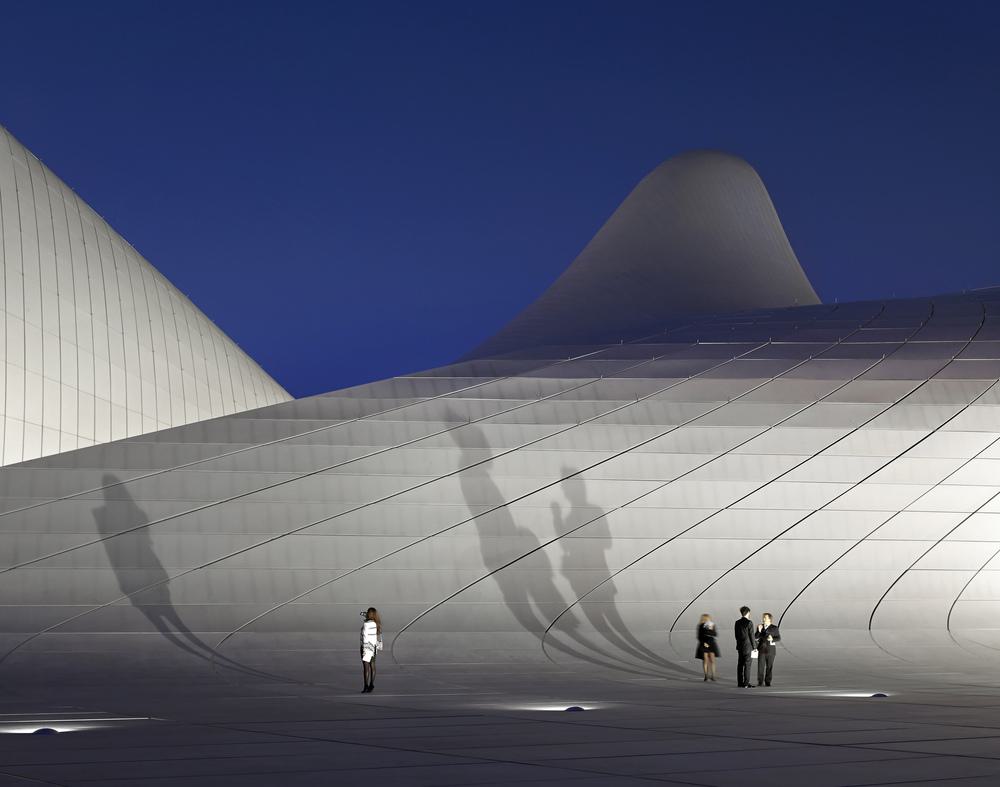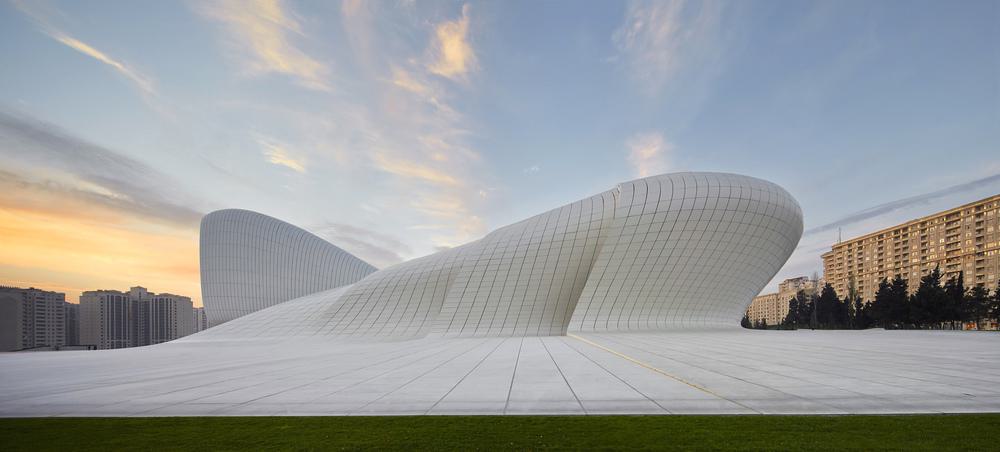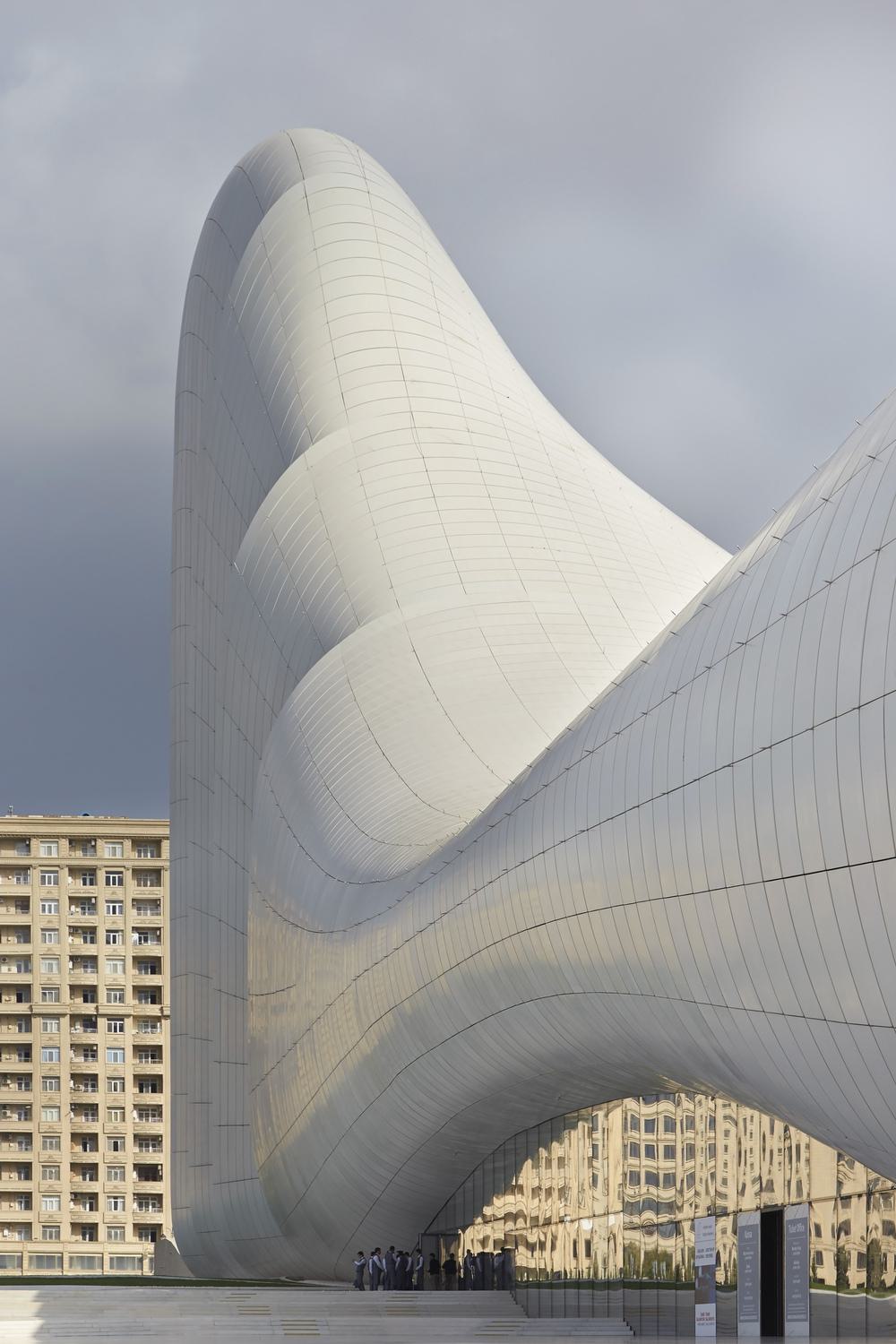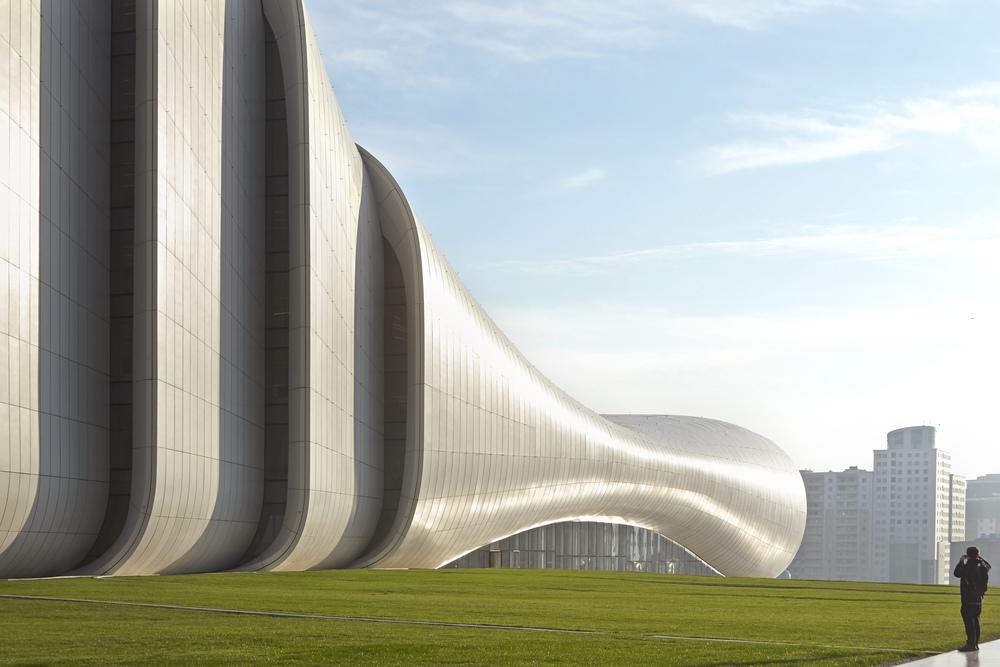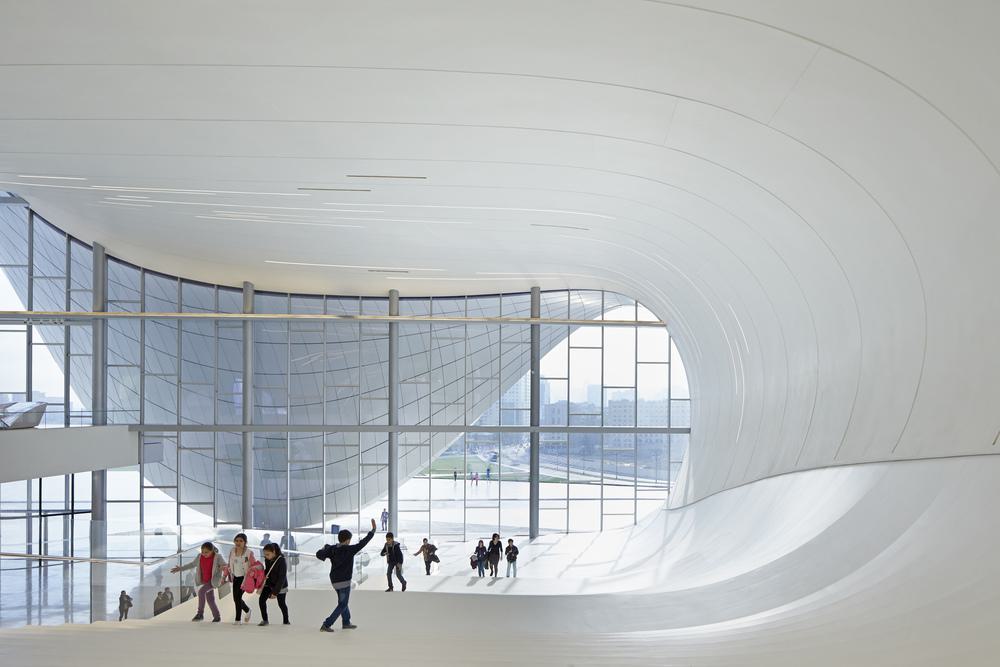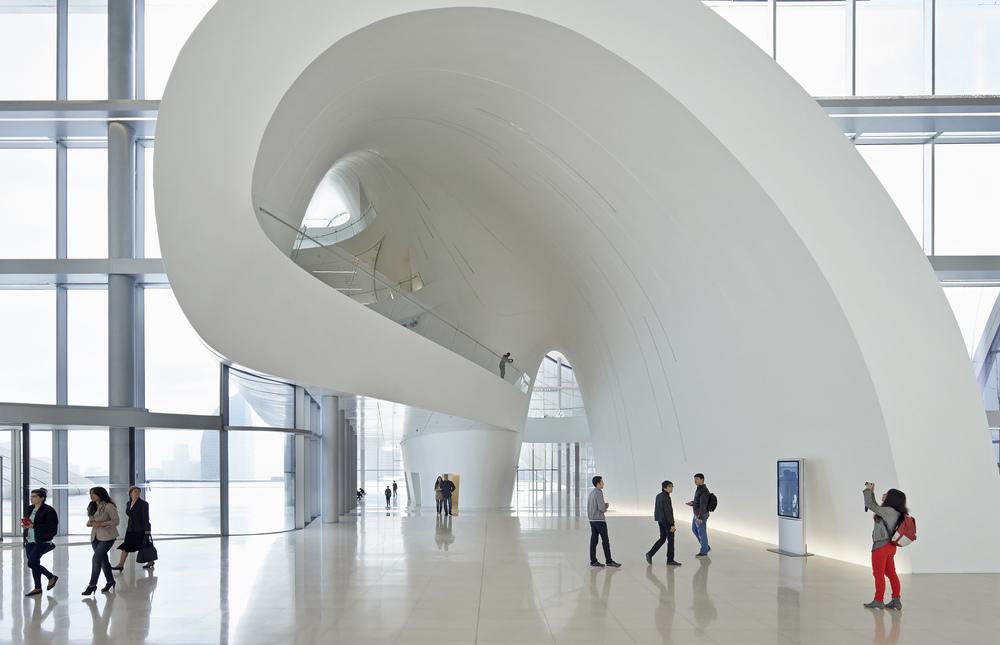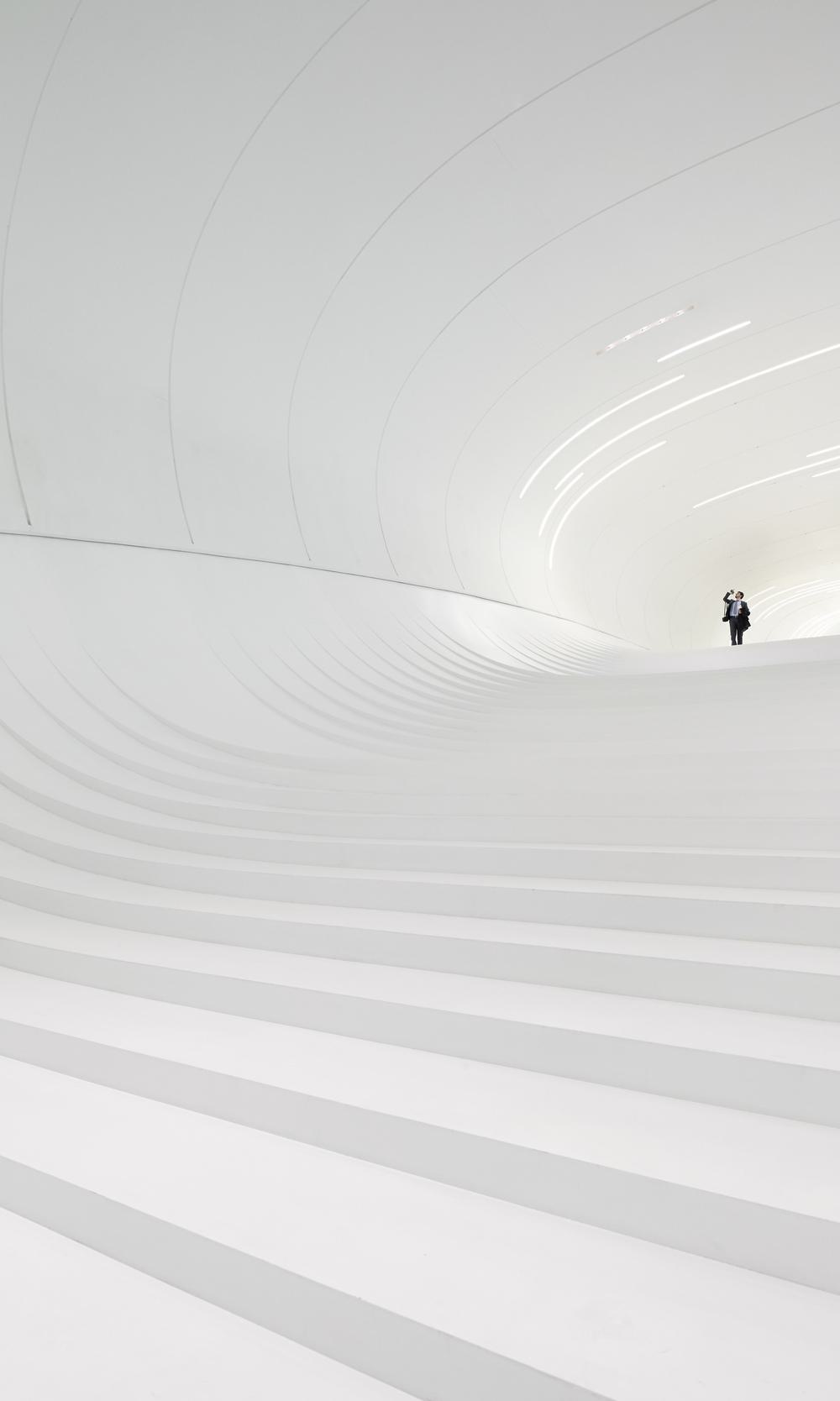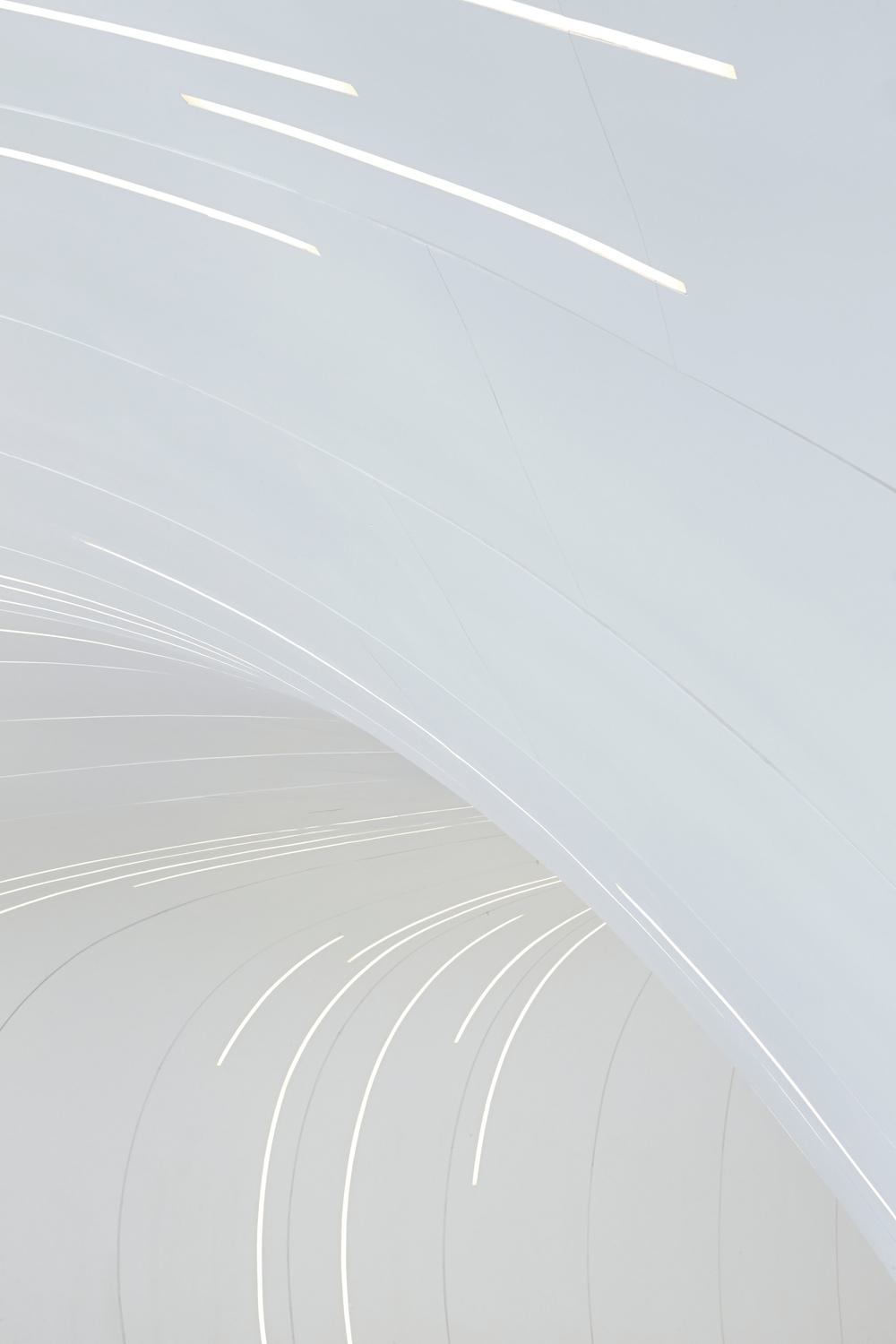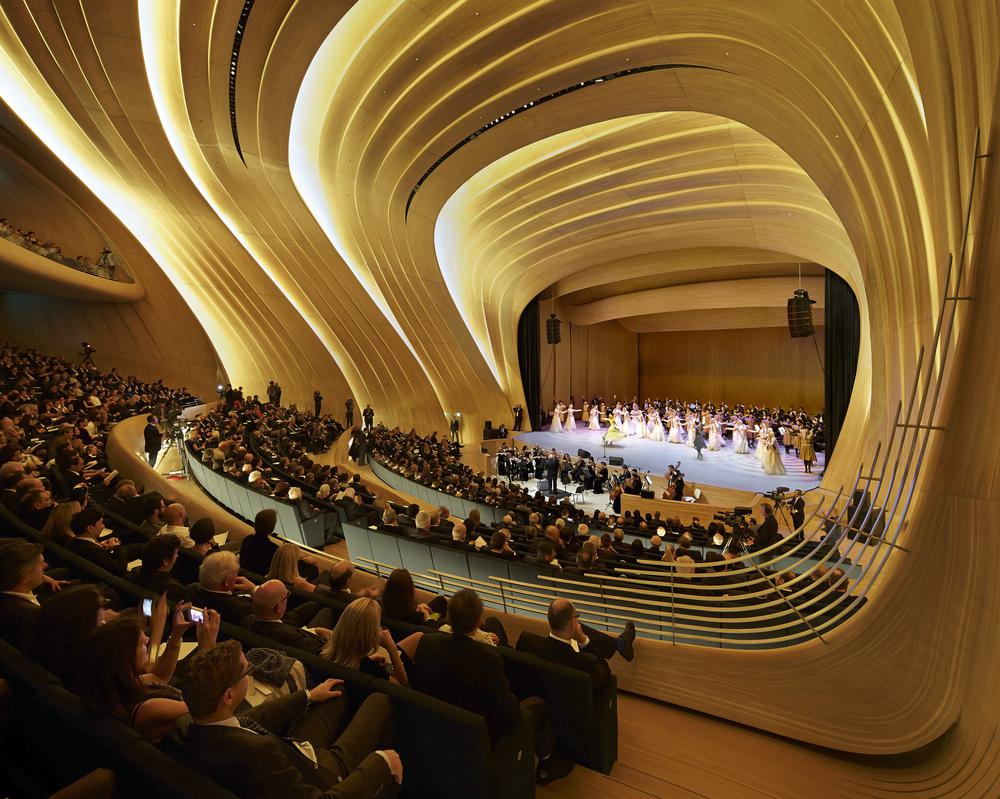 Images courtesy of
Hufton + Crow Photographers
Galaxy Soho, China
Taking a page from Chinese architecture and blurring lines between interior and exterior, this project is comprised of four independent buildings which are linked together via bridges and massive courtyard spaces. The amount of attention placed on the implied negative spaces is evident everywhere you look, a subtle nod to the Yin/Yang polarity of local culture which follows Zaha's modus operandi of honoring tradition while propelling the world forward in space and time.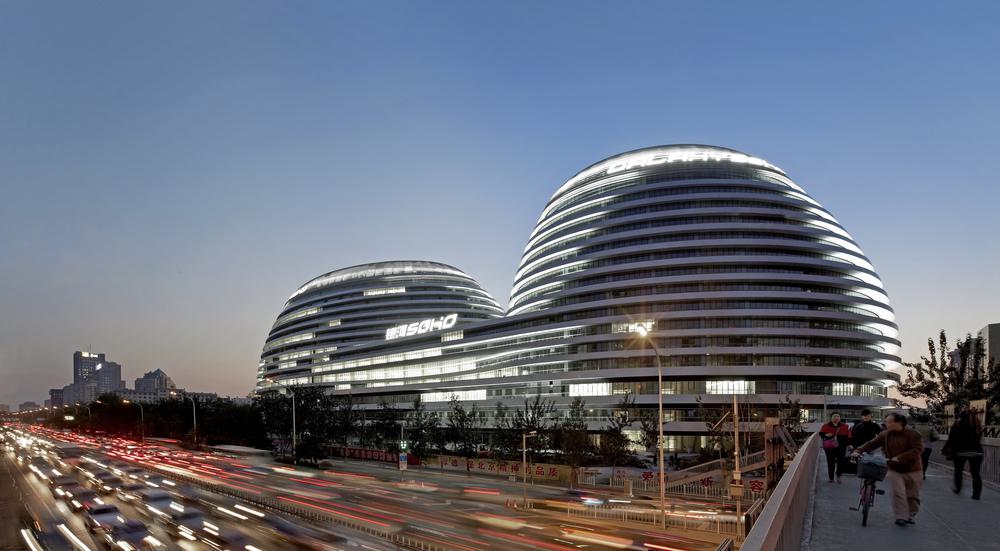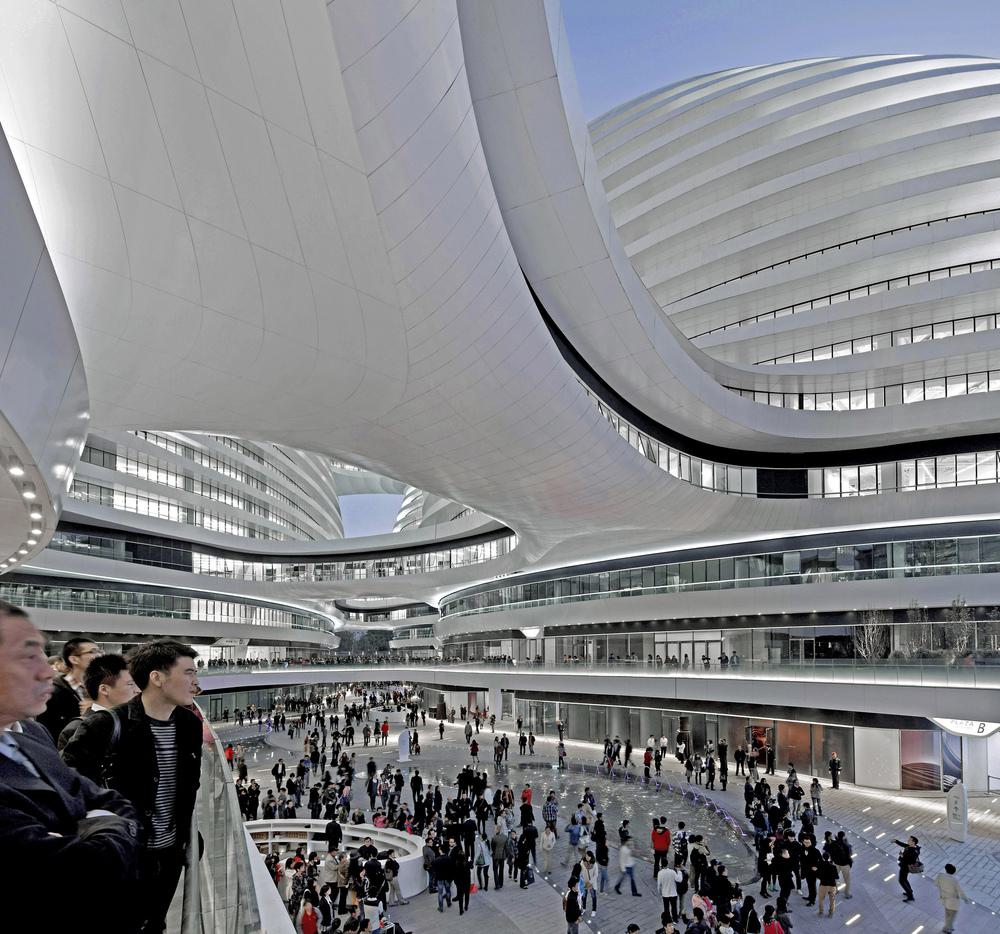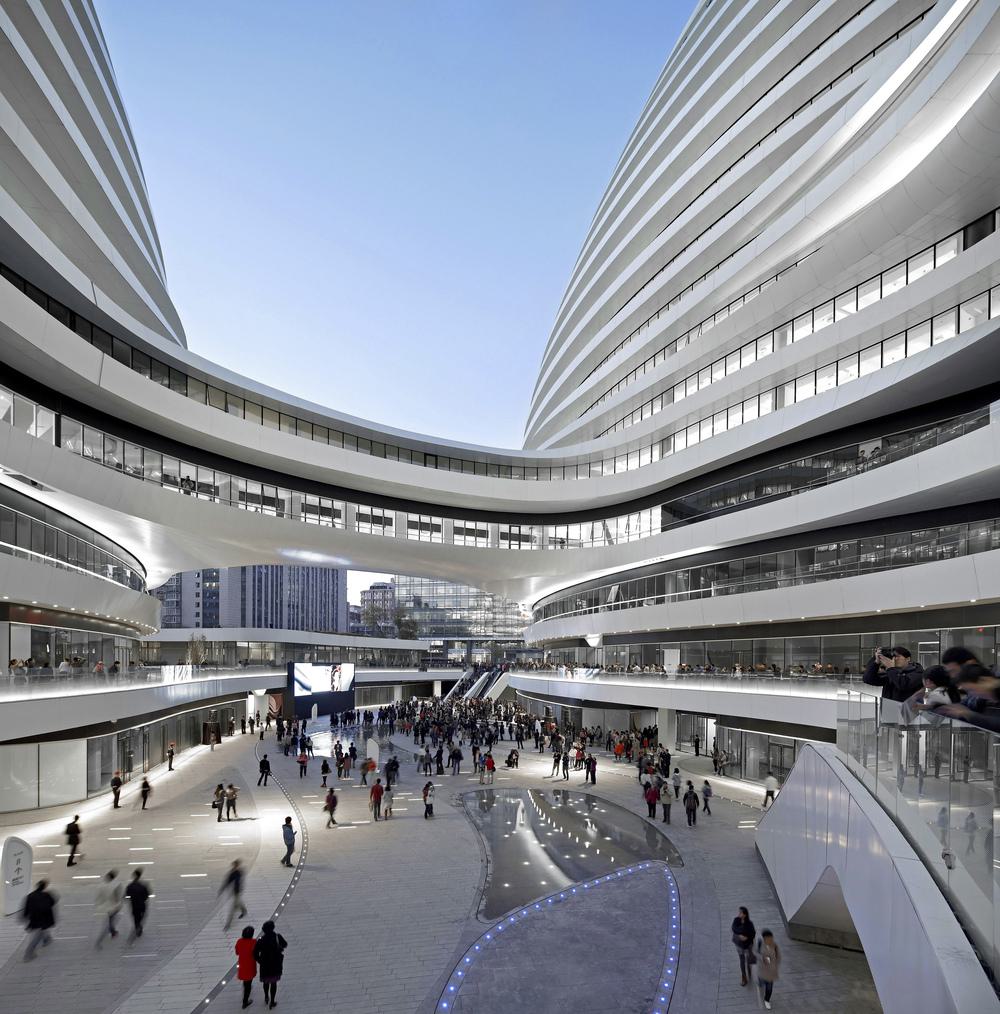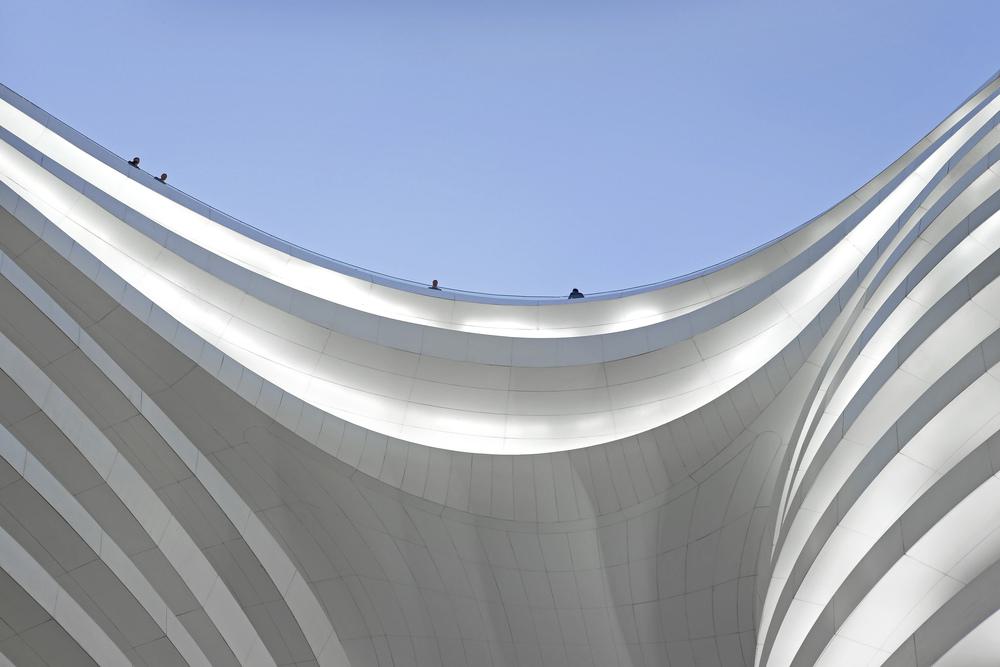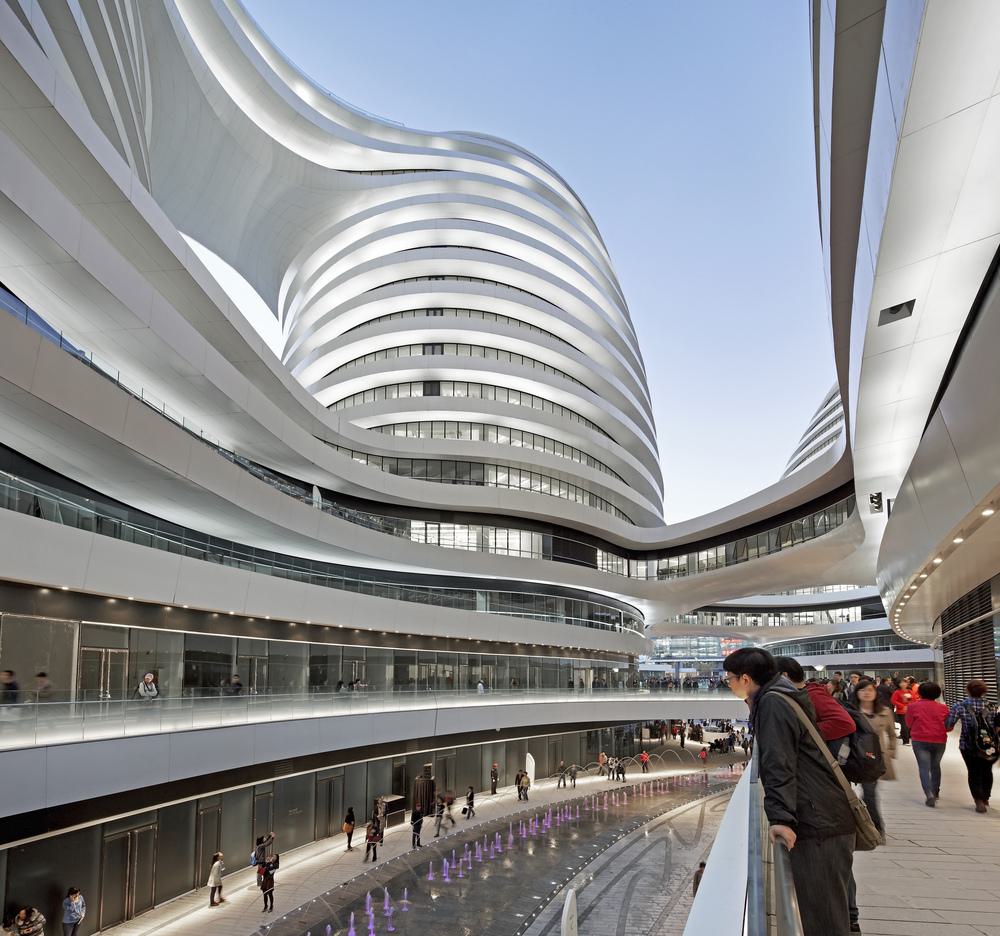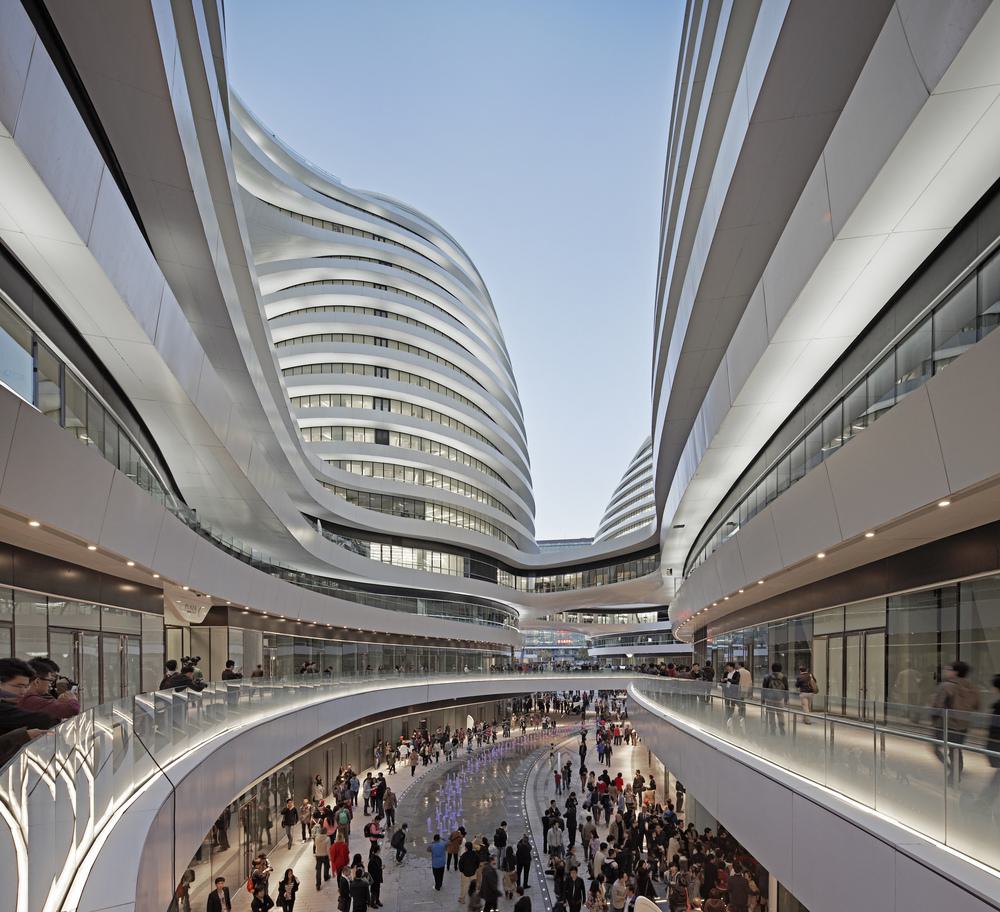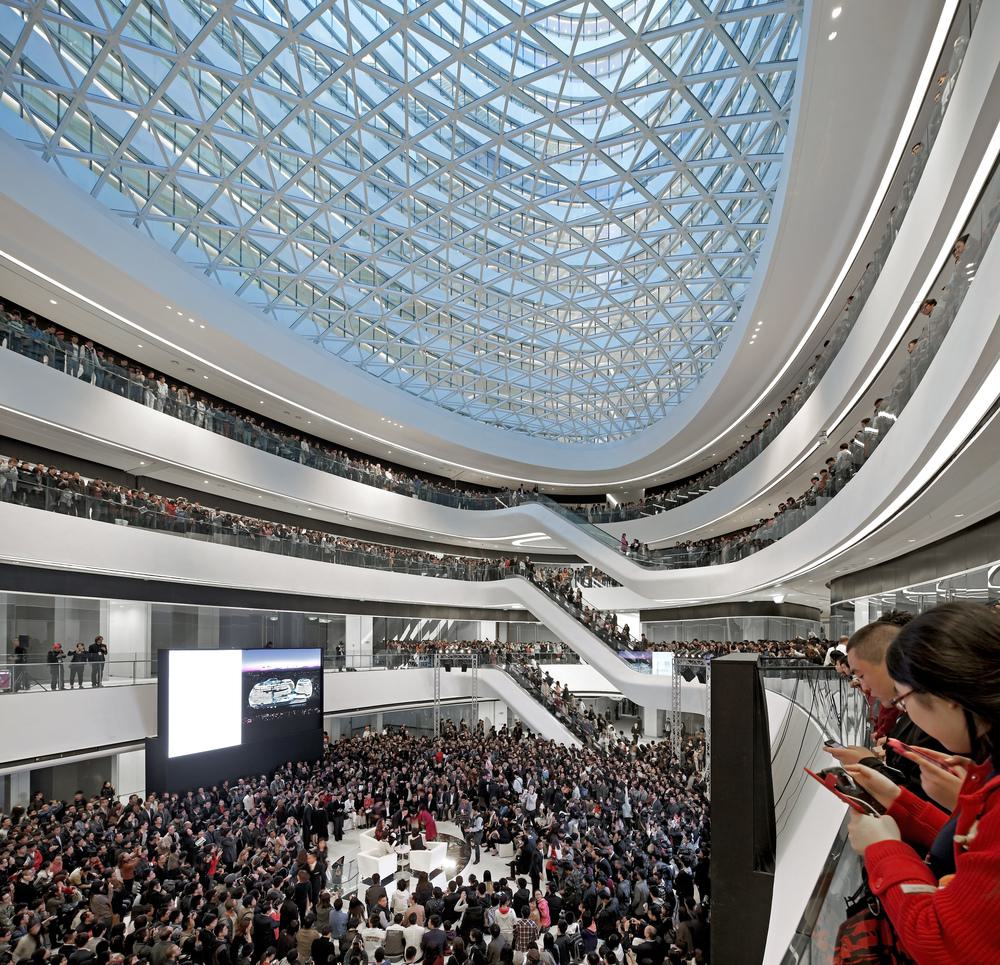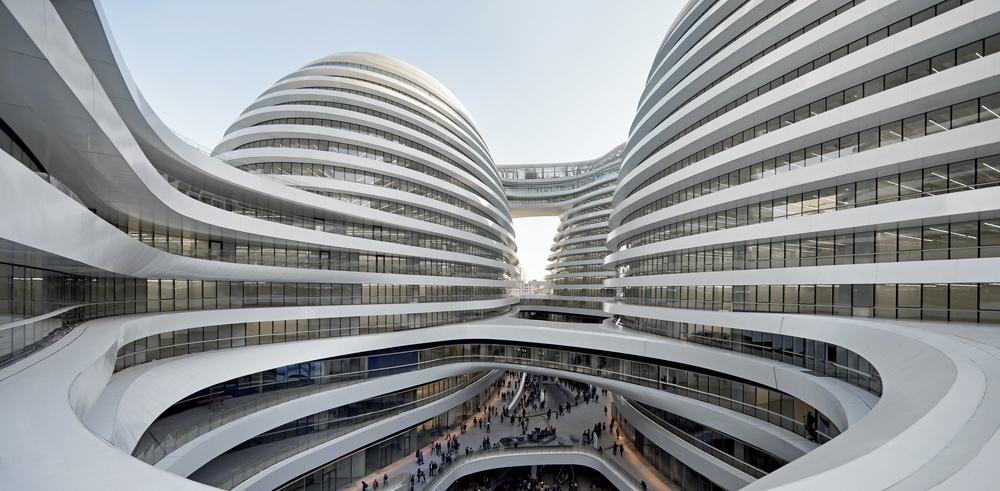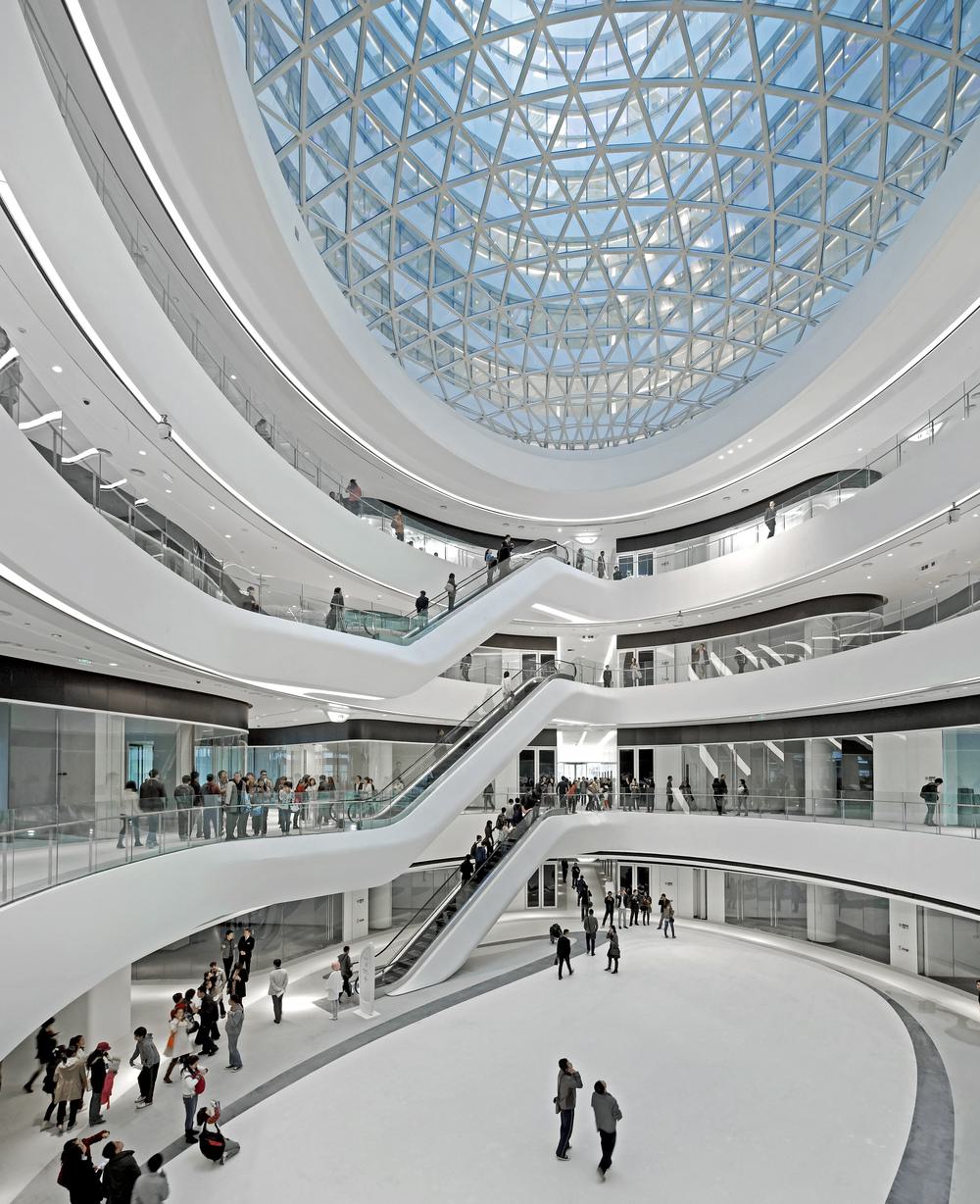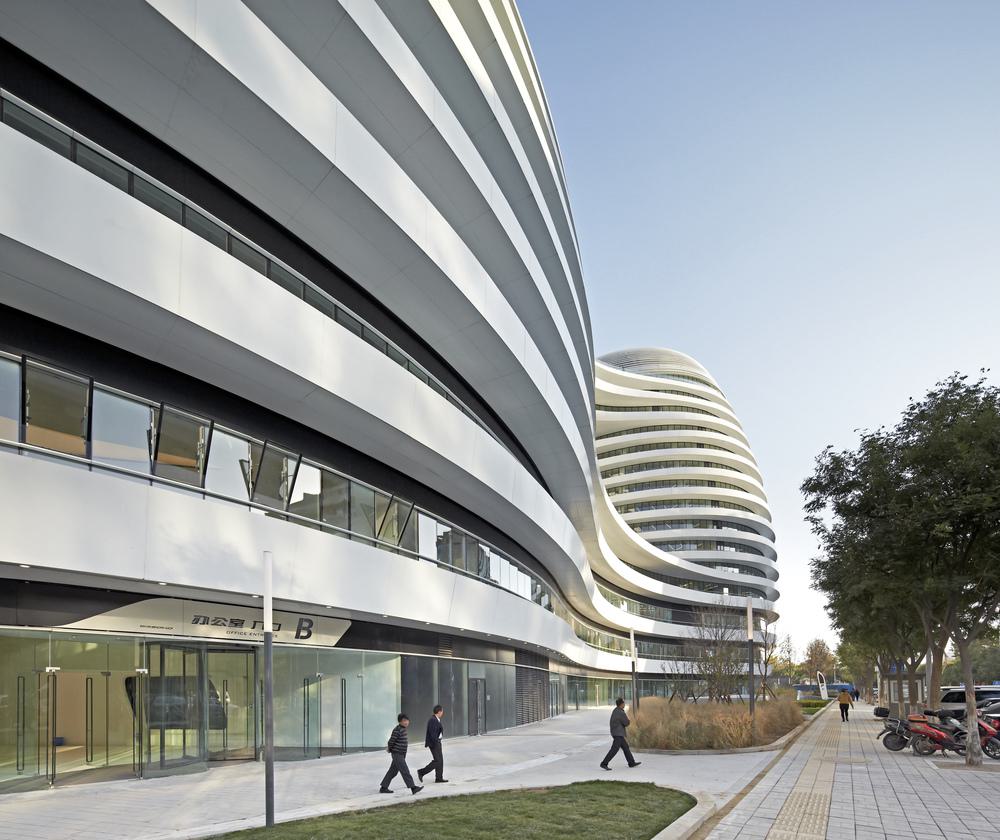 Images courtesy of
Hufton + Crow Photographers
. Special thanks to Megan Sclater for her collaboration All images courtesy of Zaha Hadid. View more at
her home page
or visit her on