La Nouvelle Heloïse by Malka Architecture
Posted on
April 19th 2016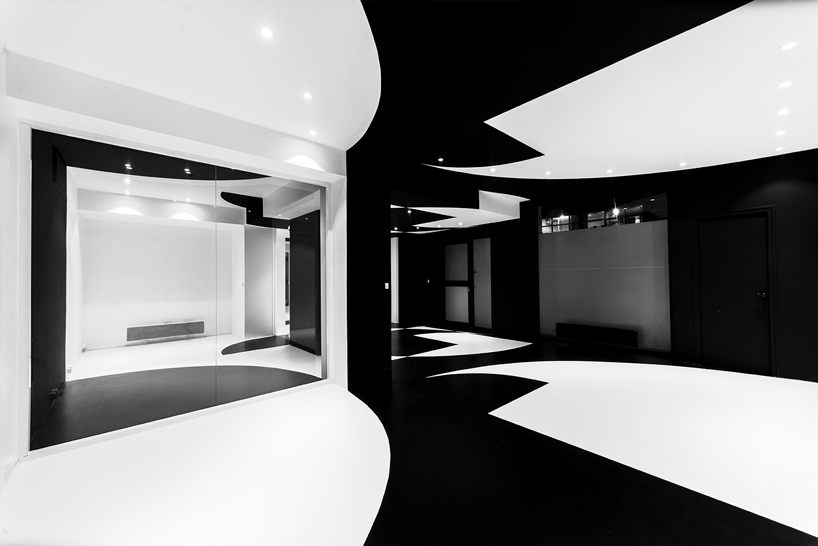 Parisian architecture firm Stephane Malka has a reputation for its modular, compact designs which are aimed squarely at city dwellers where real estate is a hot commodity. They've recently upped the ante with "La Nouvelle Heloïse" - the new offices of the company AgoraTic offer digital training rooms, offices and meeting rooms which are set up using a revolutionary system they call MuMo or Murs Mobiles (translates to 'Mobile Walls'). The system features walls which are suspended 3 mm from the ground and ceiling, allowing people to change and configure any number of spaces.
The movement of MuMo draws axes of rotation and the contrast of black and white surfaces are the physical footprint of the circular movement of partitions and doors. The intersections are treated as a set of a three-dimensional chessboard, with alternating squares of bright and dark squares. The overall visual impression of the space is as strong and bold as it is functional - the ease with which the spaces can be altered is quite amazing. Be sure to check out the video of the space in action after the jump.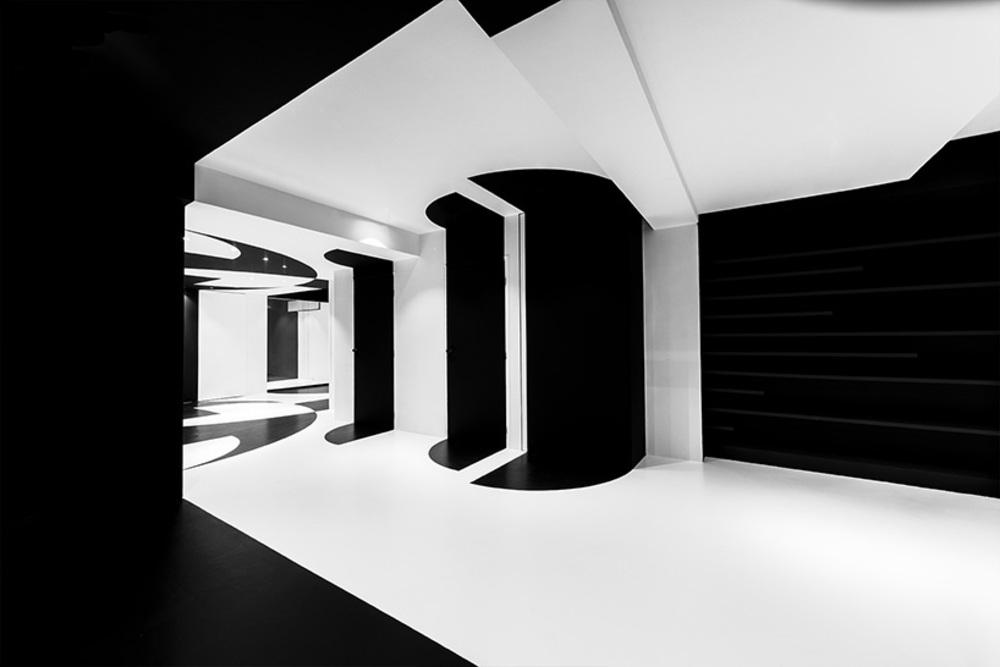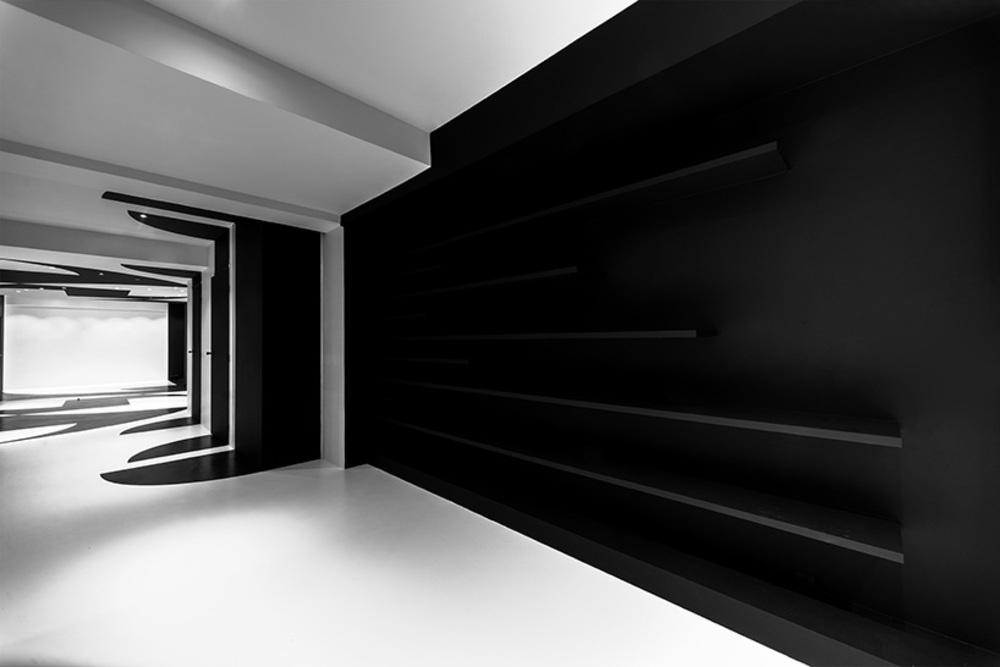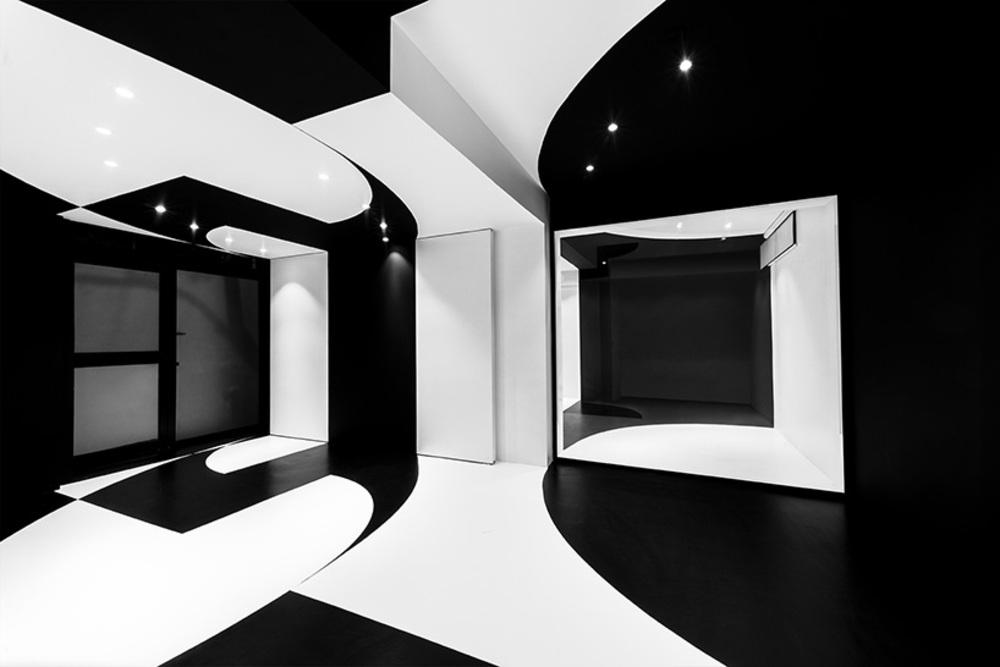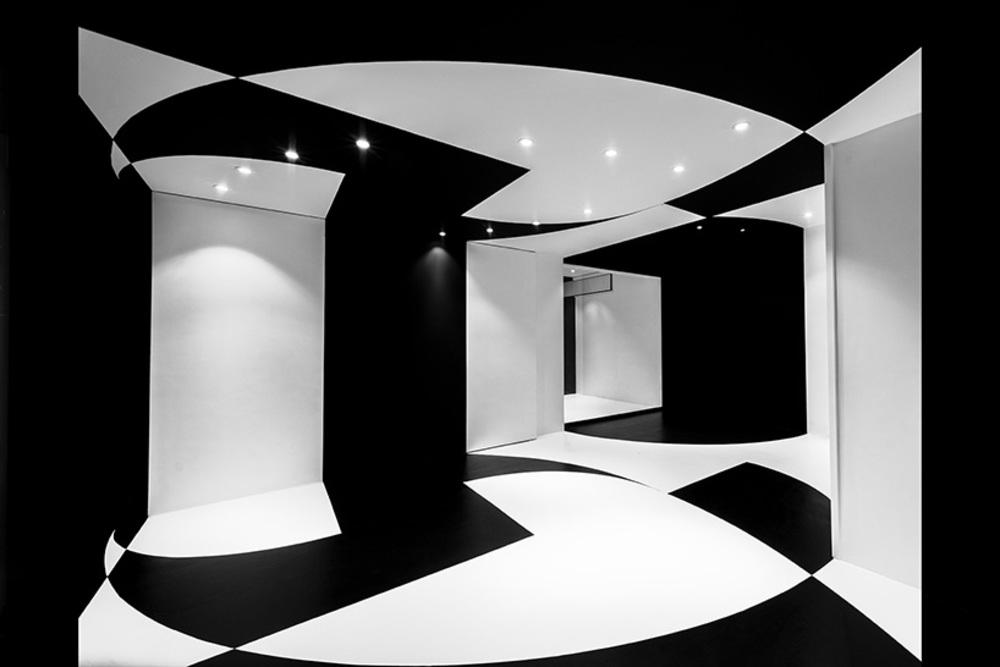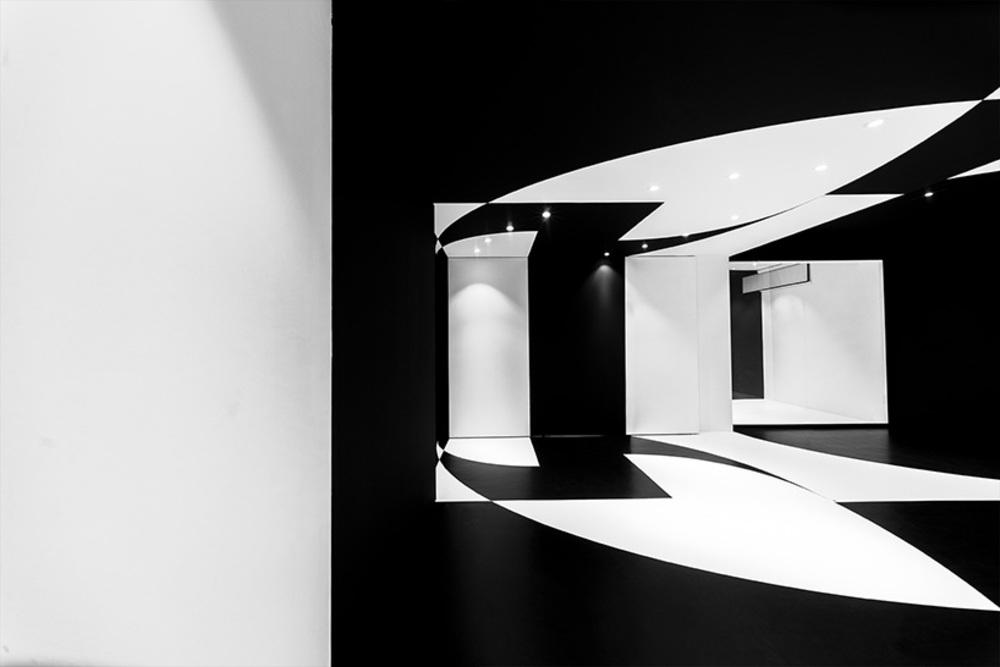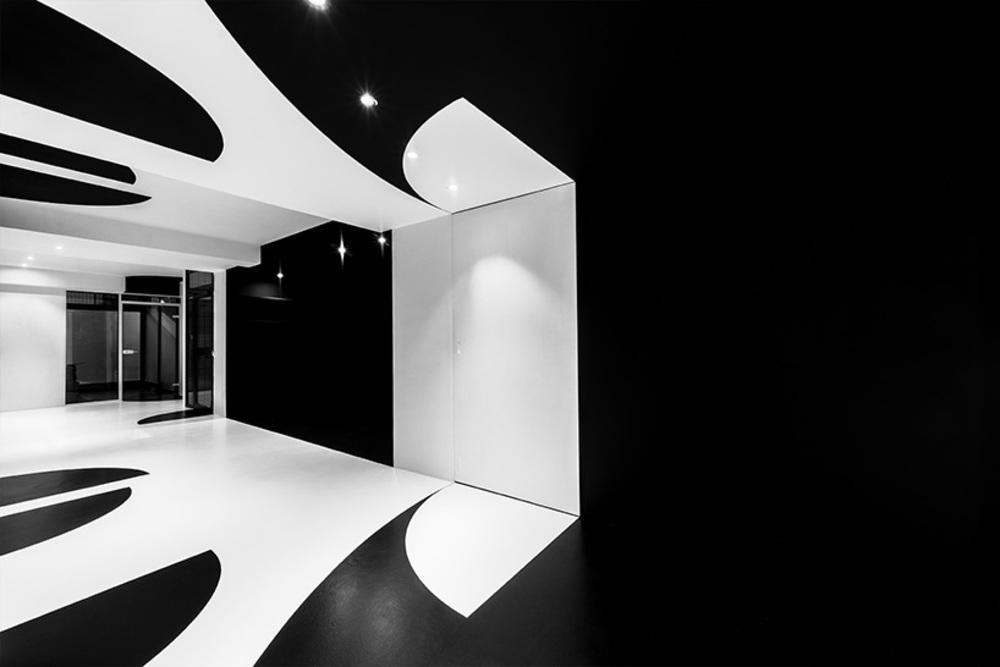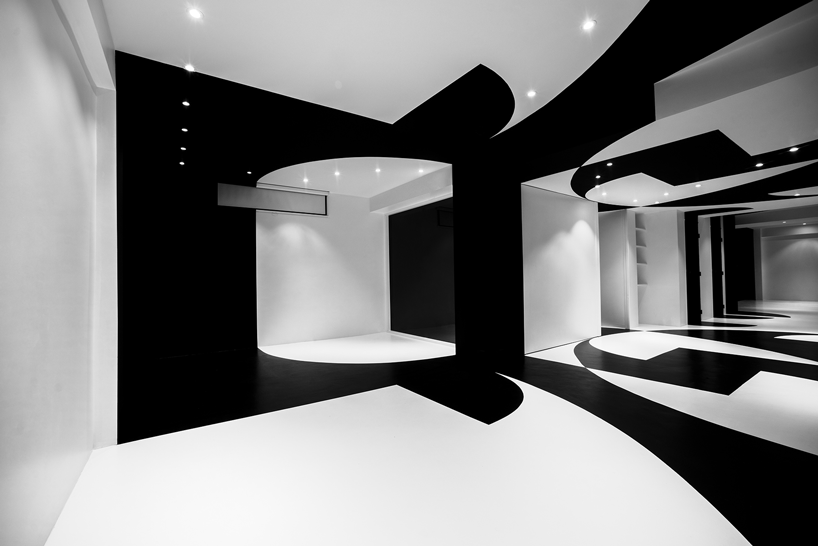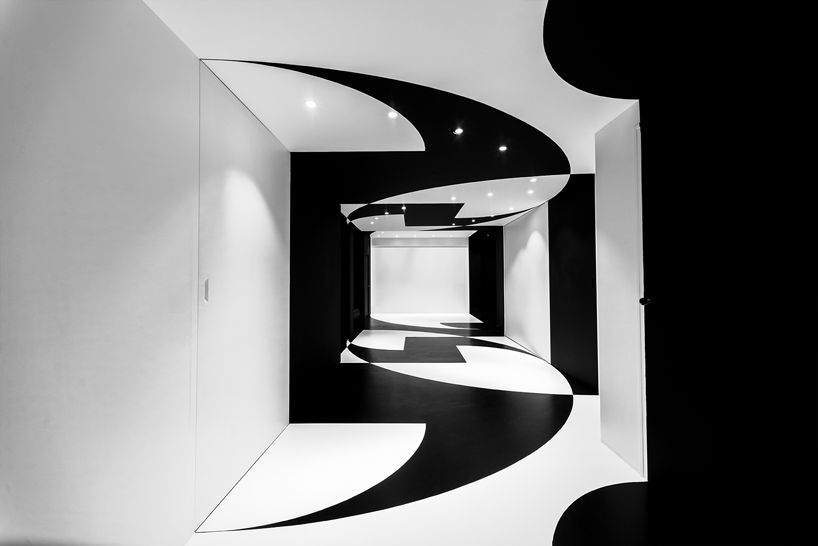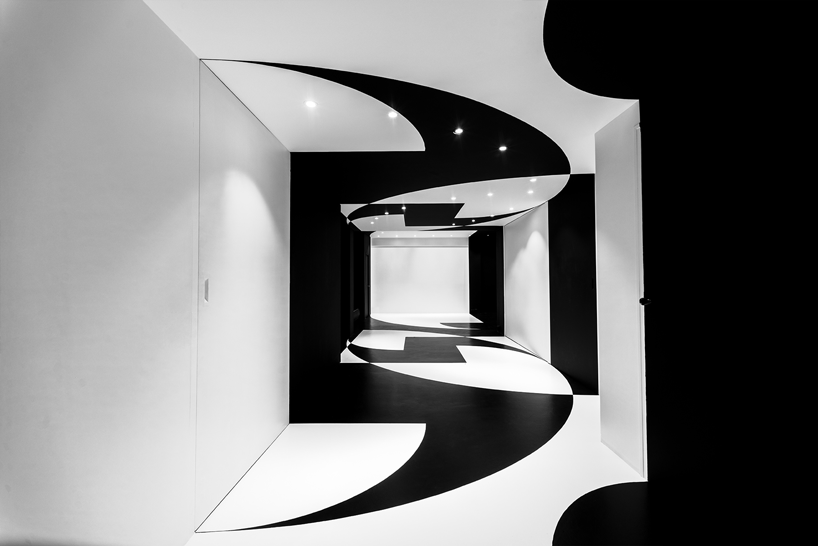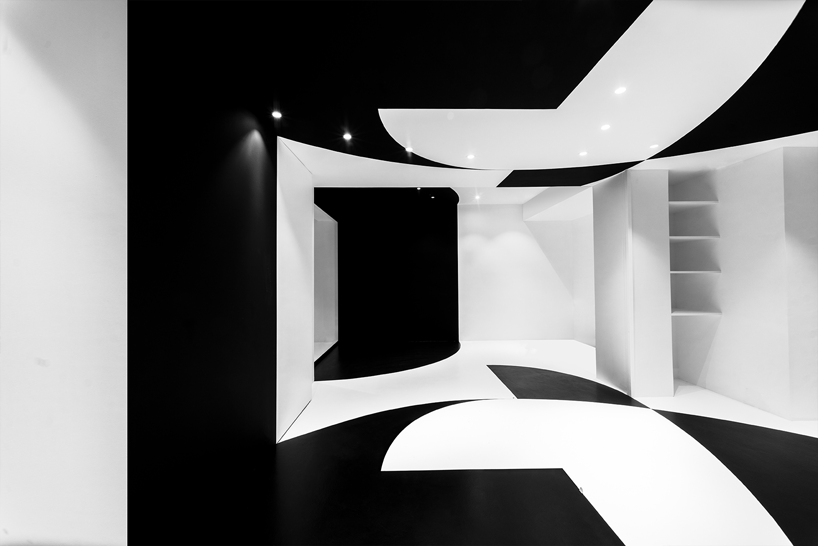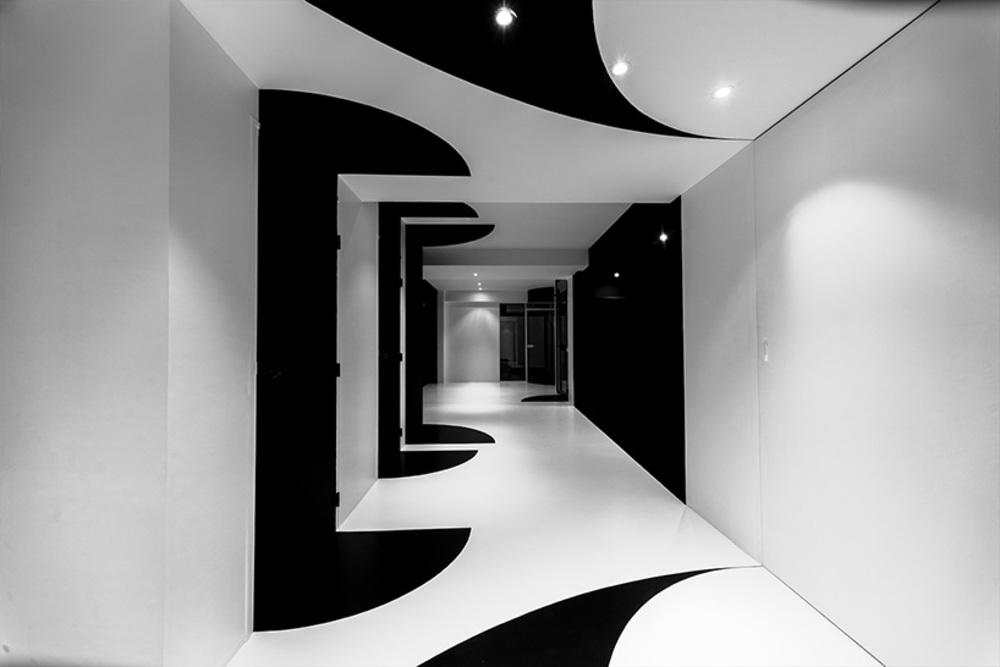 All images courtesy of Stephane Malka. All images courtesy of Stephane Malka. View more at
his home page
or visit him on
Instagram
.