Fields of Light by Bruce Munro
Posted on
April 18th 2016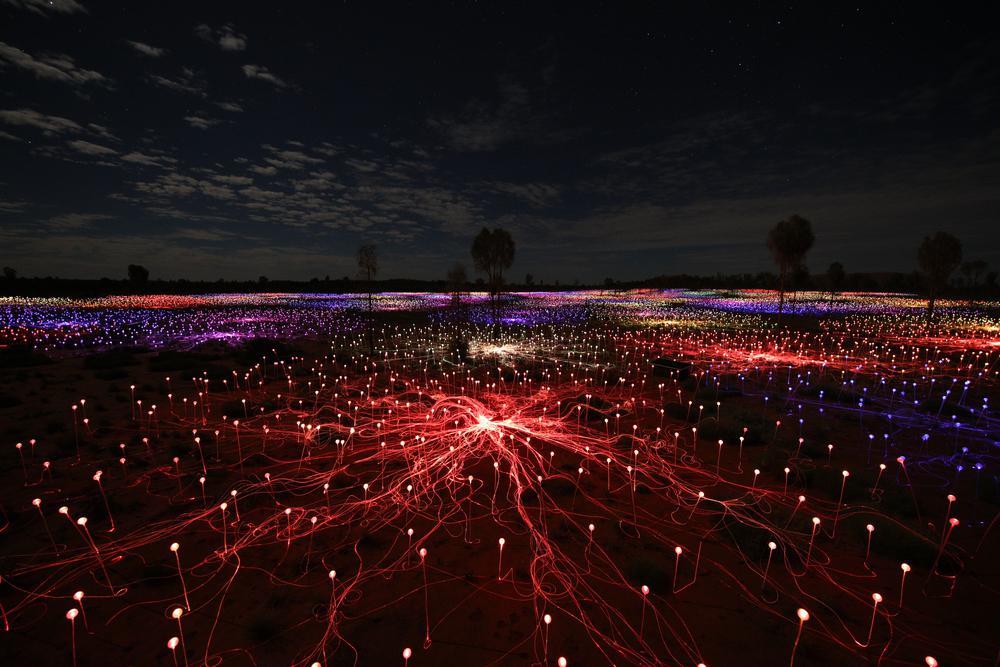 UK artist Bruce Munro transforms regular landscapes to the stuff of dreams in "Fields of Light", an ongoing series of outdoor lighting installations which have dotted some of the most remote and scenic corners of the world. His most recent installation at Uluru - a National Park in the heart of Australia. The exhibit will run until March of 2017 and is already attracting international attention as people flock to experience the wonder and awe that can only be provided by 50,000 solar-powered lightbulbs covering the surface area of 4 football fields under the waning sunlight.
"It's been 24 years since I visited Uluru for the first time. Made a jotting in one of my sketchbooks and lo and behold it's bloomed. I did the installation after my father died. I thought, life is short, and I wanted to create something. We spent about 9 months making it in our studio in the UK. The installation was six weeks solid with about 40 people working per day."
Uluru is the latest, and most ambitious pit stop for Munroe who has been actively designing and creating these incredible light installations since 2008. It's a labor of love involving a cast of hundreds that celebrates time and the ephemeral beauty of nature in all its irridescent splendor. Munro's fields of light add a new dimension to scenery which is already breath-taking, in the most non-intrusive and harmonious possible fashion. The arrangements of lights mimic the patterns of nature as they shift in hue and intensity. Everything feels "grown" more than installed, and nothing ever stays the same, a phenomenon which underlies much of Munro's visual experiments.
The project wasn't without its roadblocks. The plot of land Bruce had chosen belongs to the Anangu, an indigenous tribe which he consulted with before making definitive plans. THe tribe proved receptive, even giving his project the title of "Tili Wiru Tjuta Nyakutjaku" or "looking at lots of beautiful lights" in their native Pitjantjatjara - a testament to the universal appeal and wonder that permeates Munro's luminous designs. Here are our favorite images from his global travels. Many of them have been closed but Uluru remains on display until 2017 for those who wish to make a pilgrimage to one of the most fleeting and magical places on earth.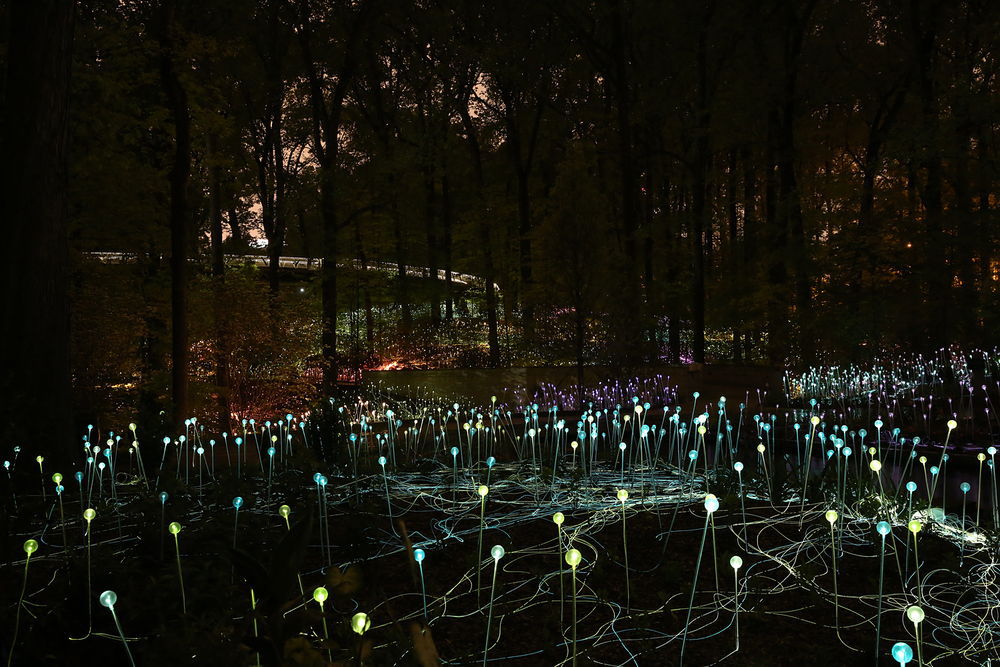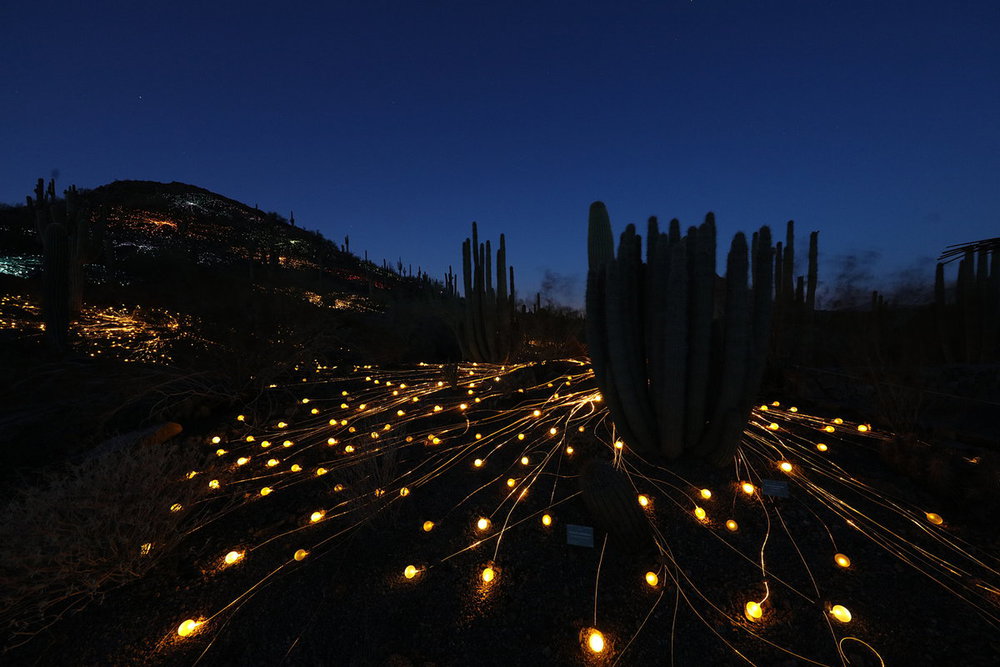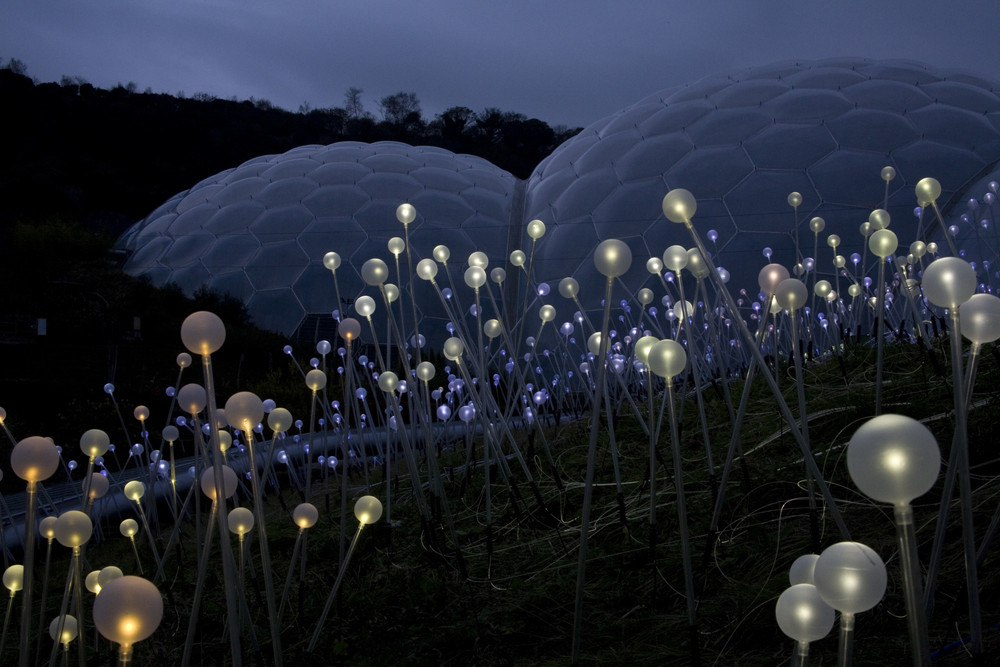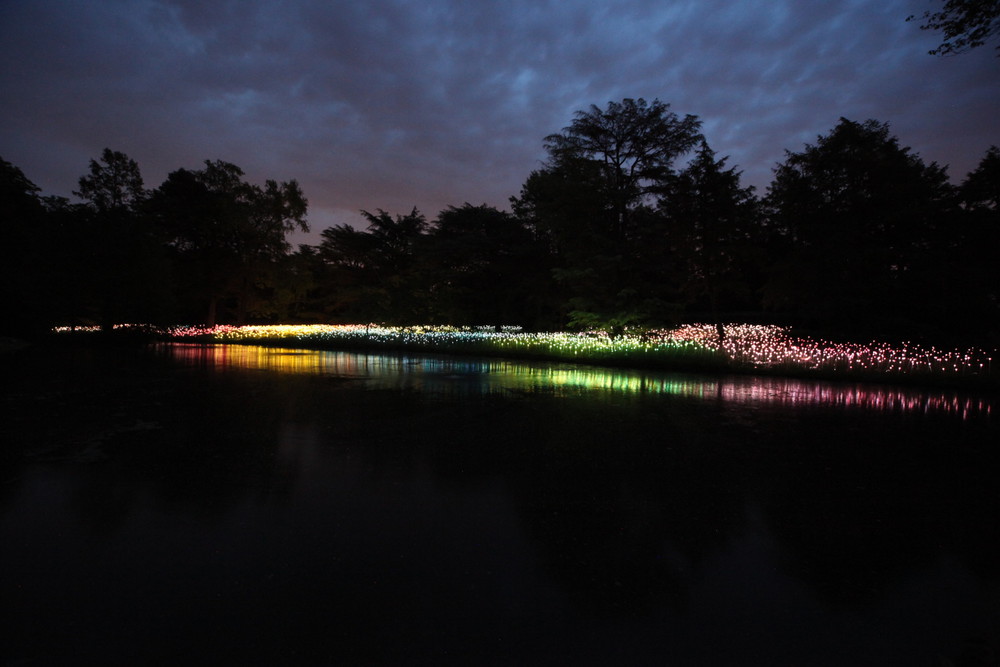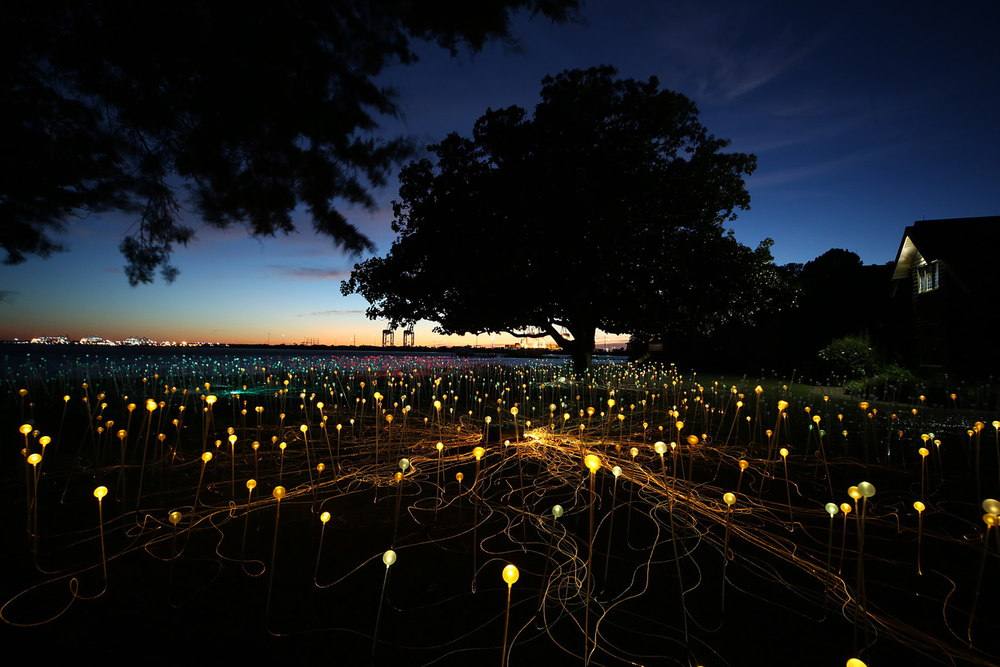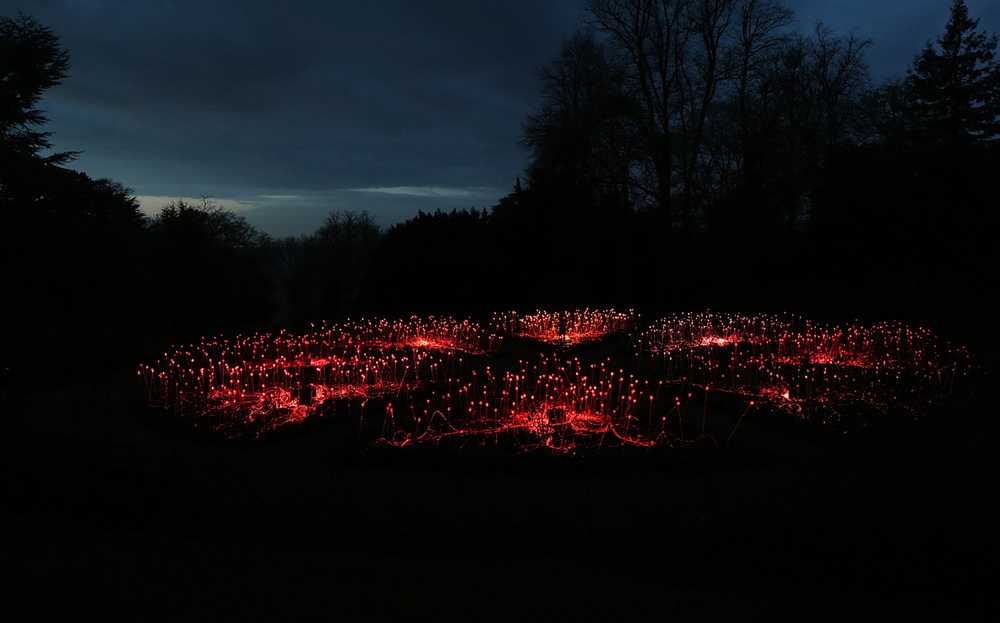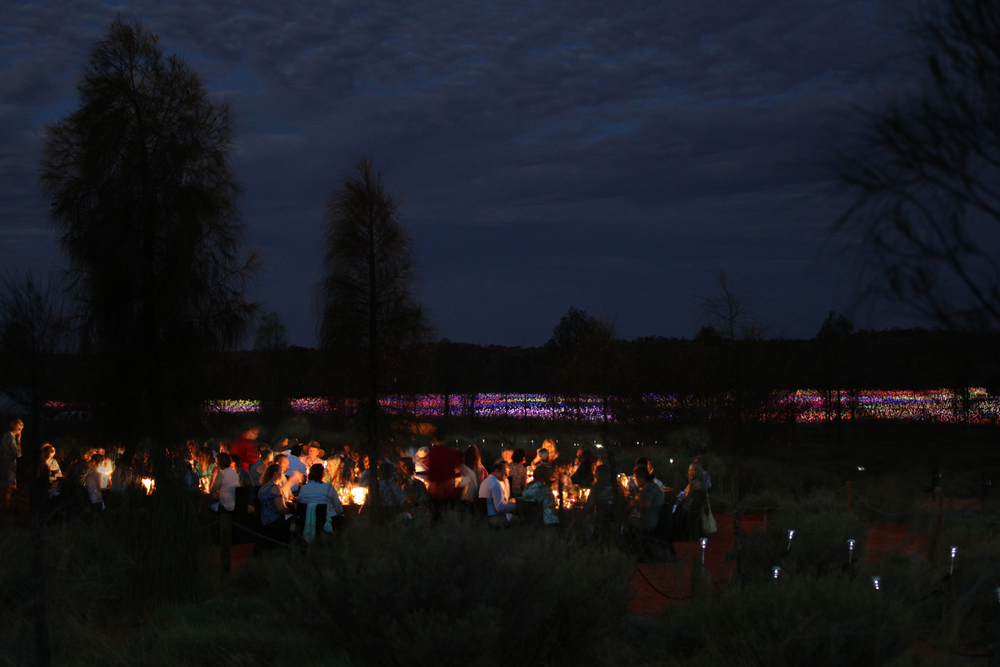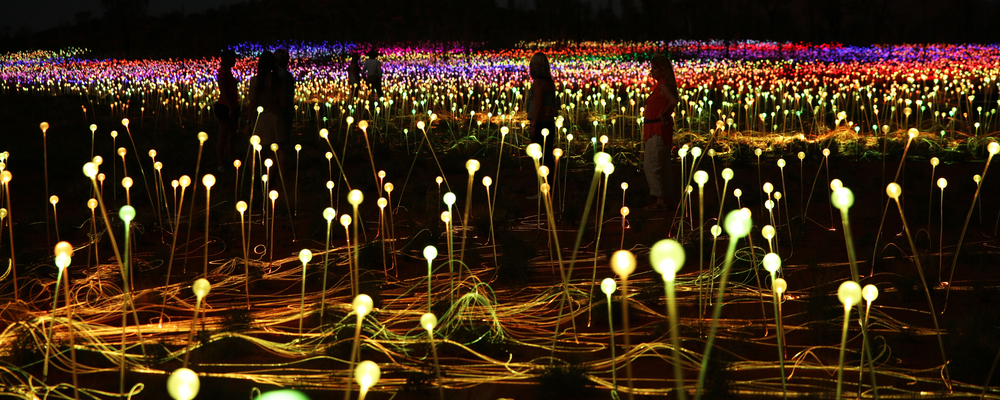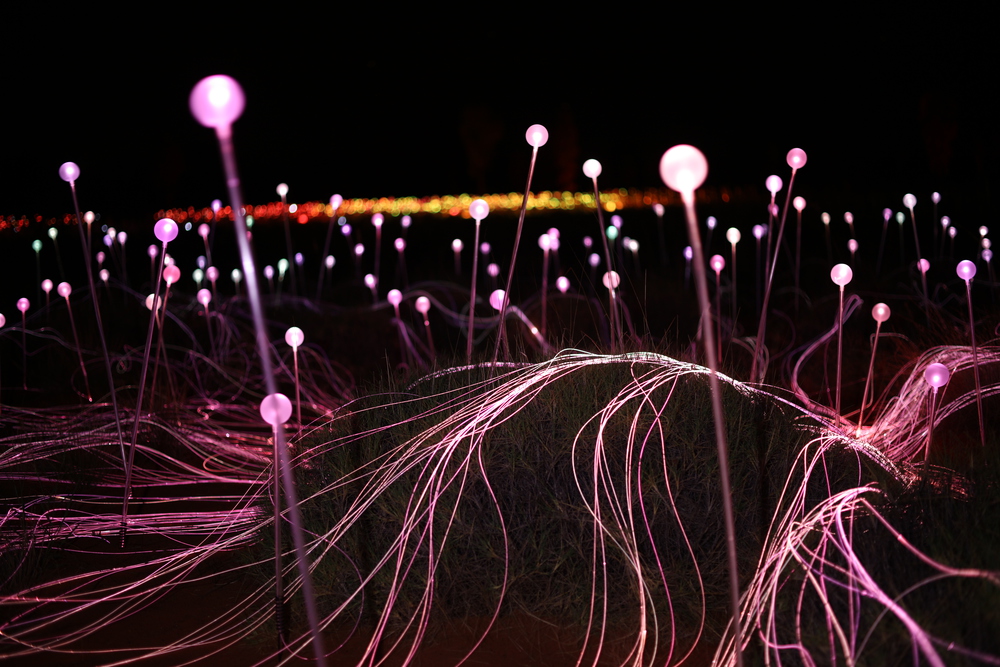 Photos by:
Mark Pickthall
All images courtesy of Bruce Munro. View more at
his home page
or visit him on