Madrid street artist/sculptor Okuda San Miguel is a force to be reckoned with in the world of large scale art, murals and installation art. Never content to simply coat his canvases with his vibrant motifs of geometric shapes, Okuda possesses a natural gift for incorporating spaces into his pieces while delivering an existential balance of solid and organic forms, yielding a work of art with a life all its own. One of his recent murals at KAOS Temple provides a shining example of such a feat. Decked out with ramps and touted as a haven for the skater community, all that was missing was a splash of color for those stark white walls.
Thankfully color is Okuda's forte, and he exploits the full spectrum of possibilities in this already impressive looking space. Not the easiest visual task, combining modern art styles within such a classical space, but he makes it work, echoing the hues of stained glass that often adorn the windows of these ancient buildings. The playful colors stand in harmony with a taste for the symbolic, where themes of simultaneous repression and liberation are mapped out in full technicolor. The organizers of the event were so inspired by his conceptual designs that they named the temple after his work:
"His iconic artistic piece Kaos Star represents a colorful and isometric rose of the winds that tries to tell us that it does not matter were you are, or what you are doing, what matters are your own goals. He was totally inspired by the space, and made him think of it as a KAOS Temple."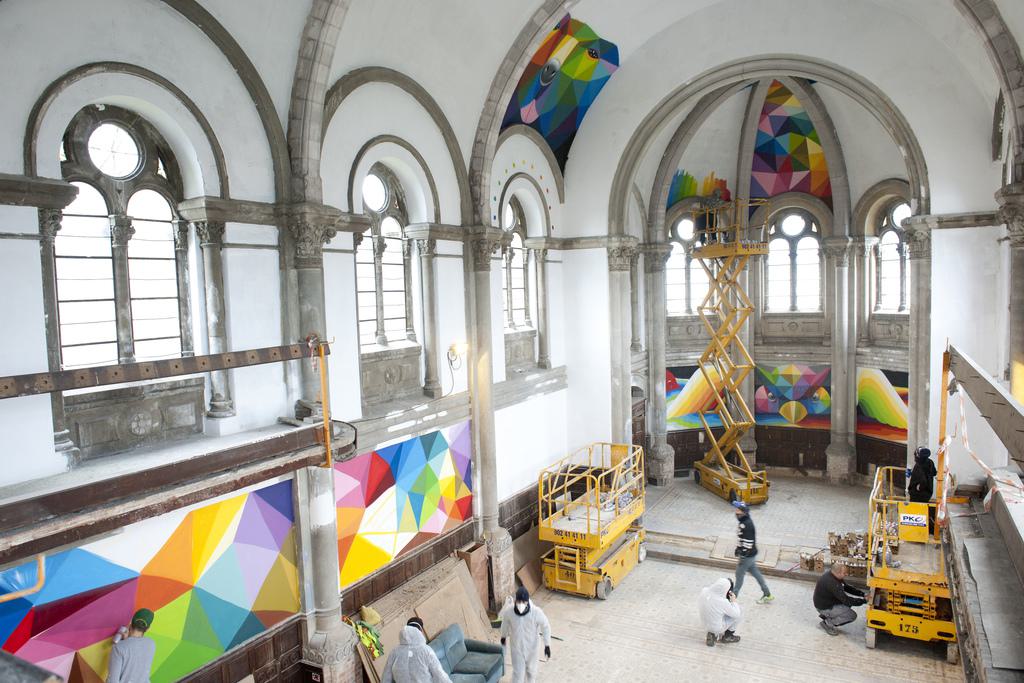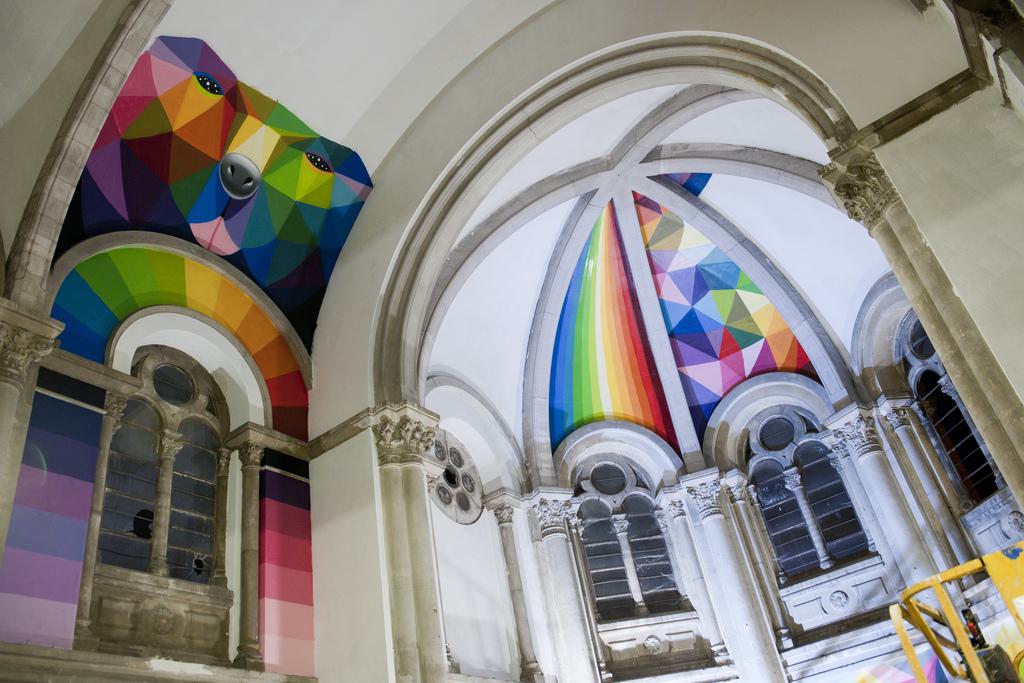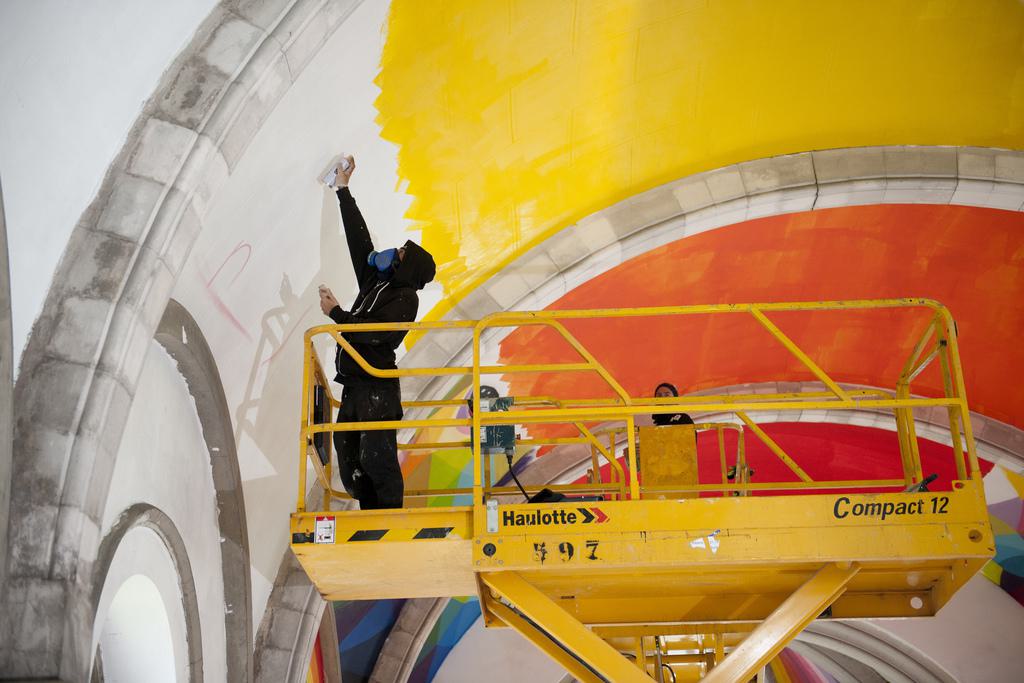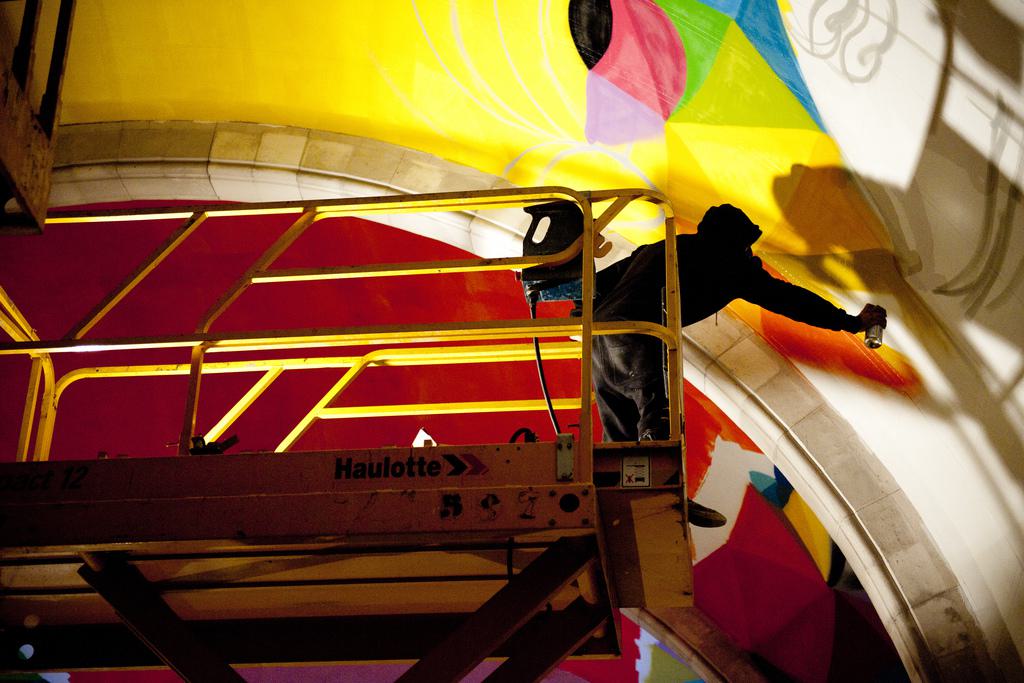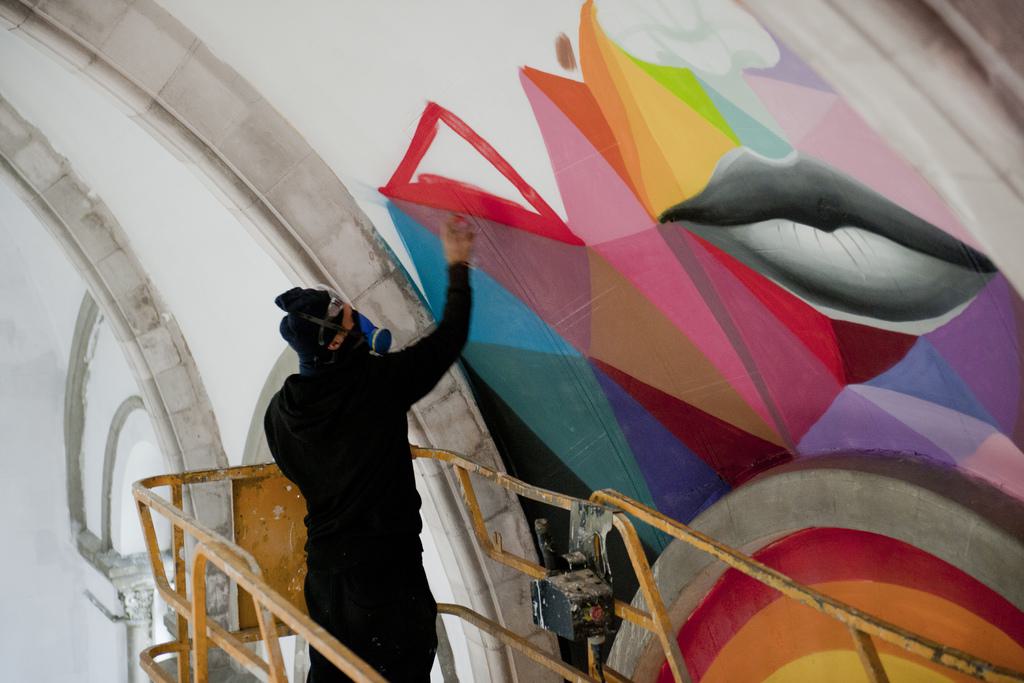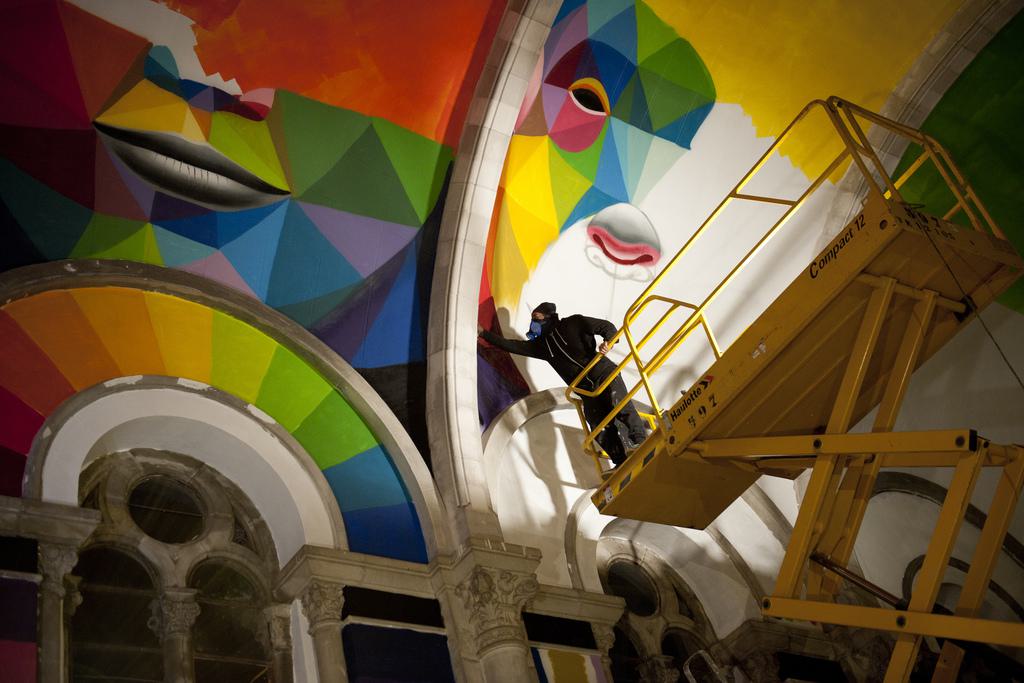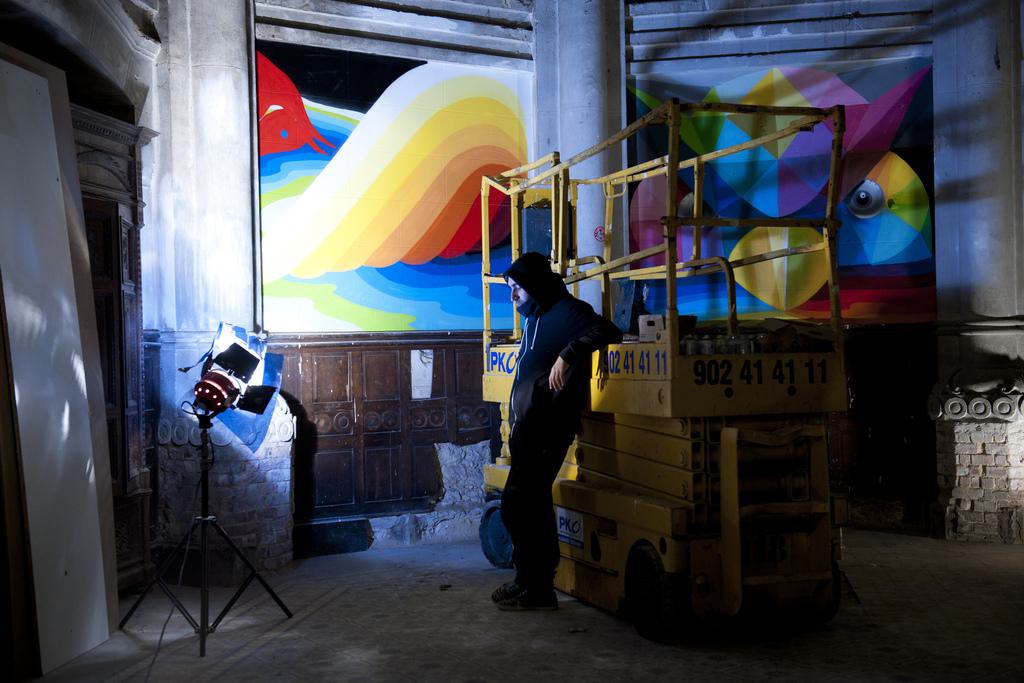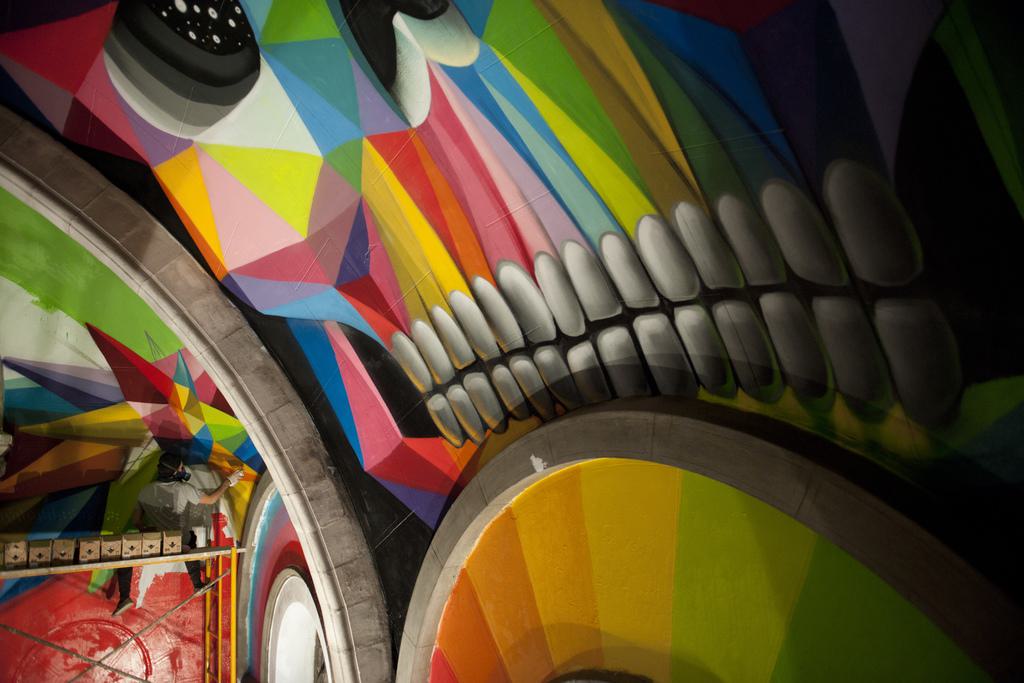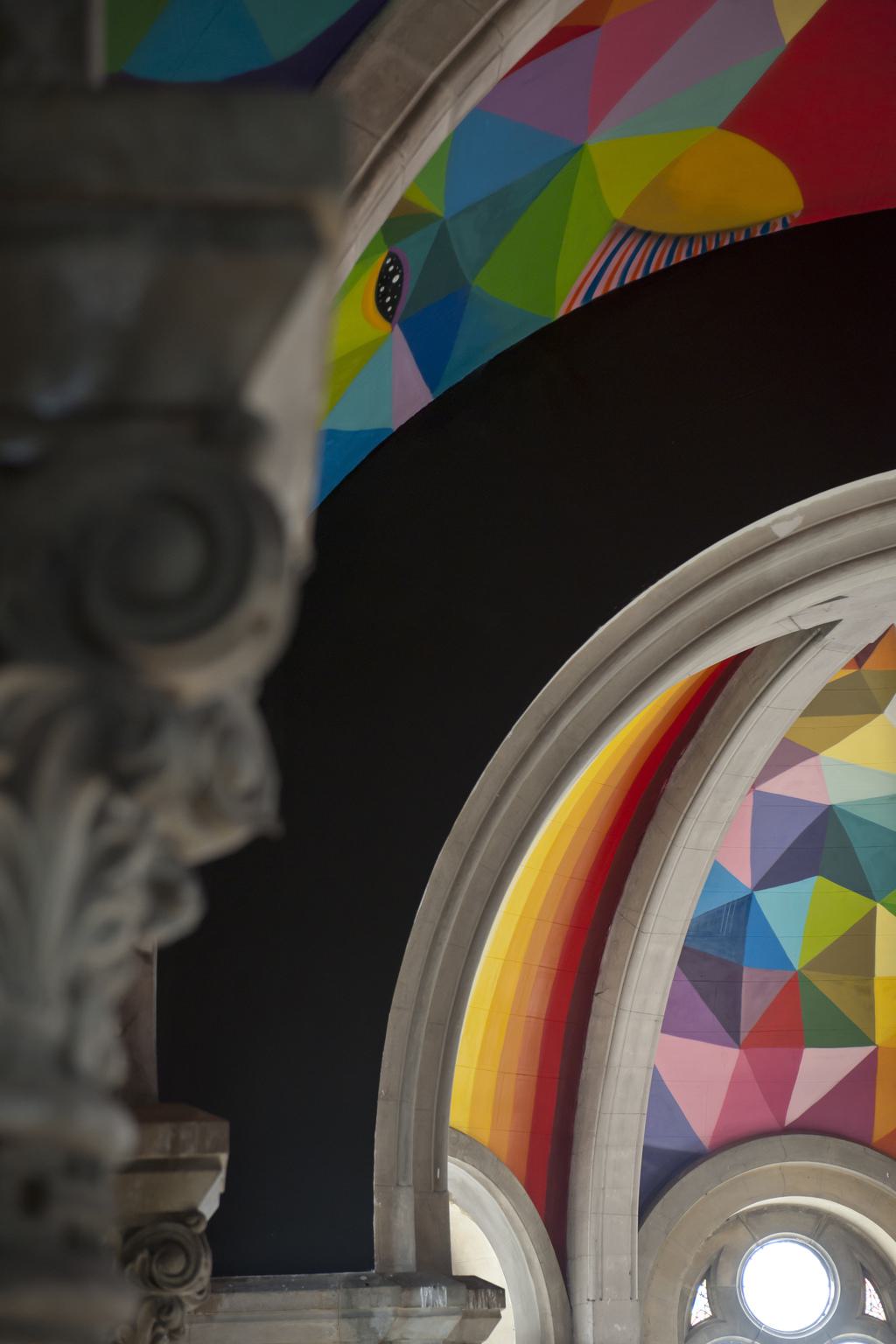 With the installation complete, a suitable inauguration was in order, so Red Bull got pro skater Danny León to make an appearance and break in the ramps under the chromatically shifting tapestry of shapes which enhance the air of reverence in an already sacred place.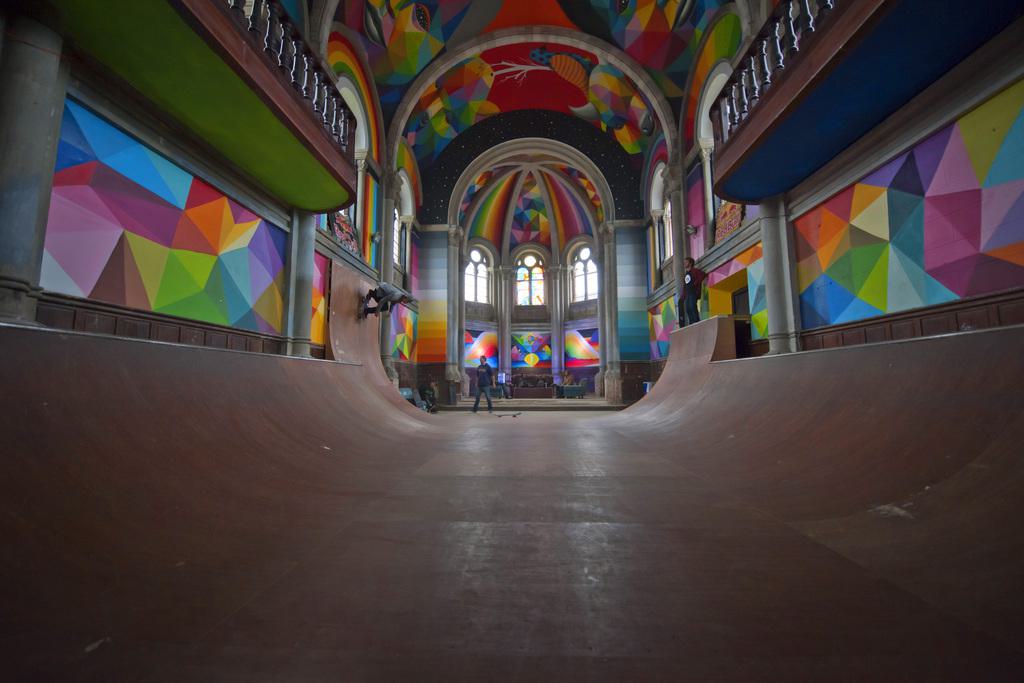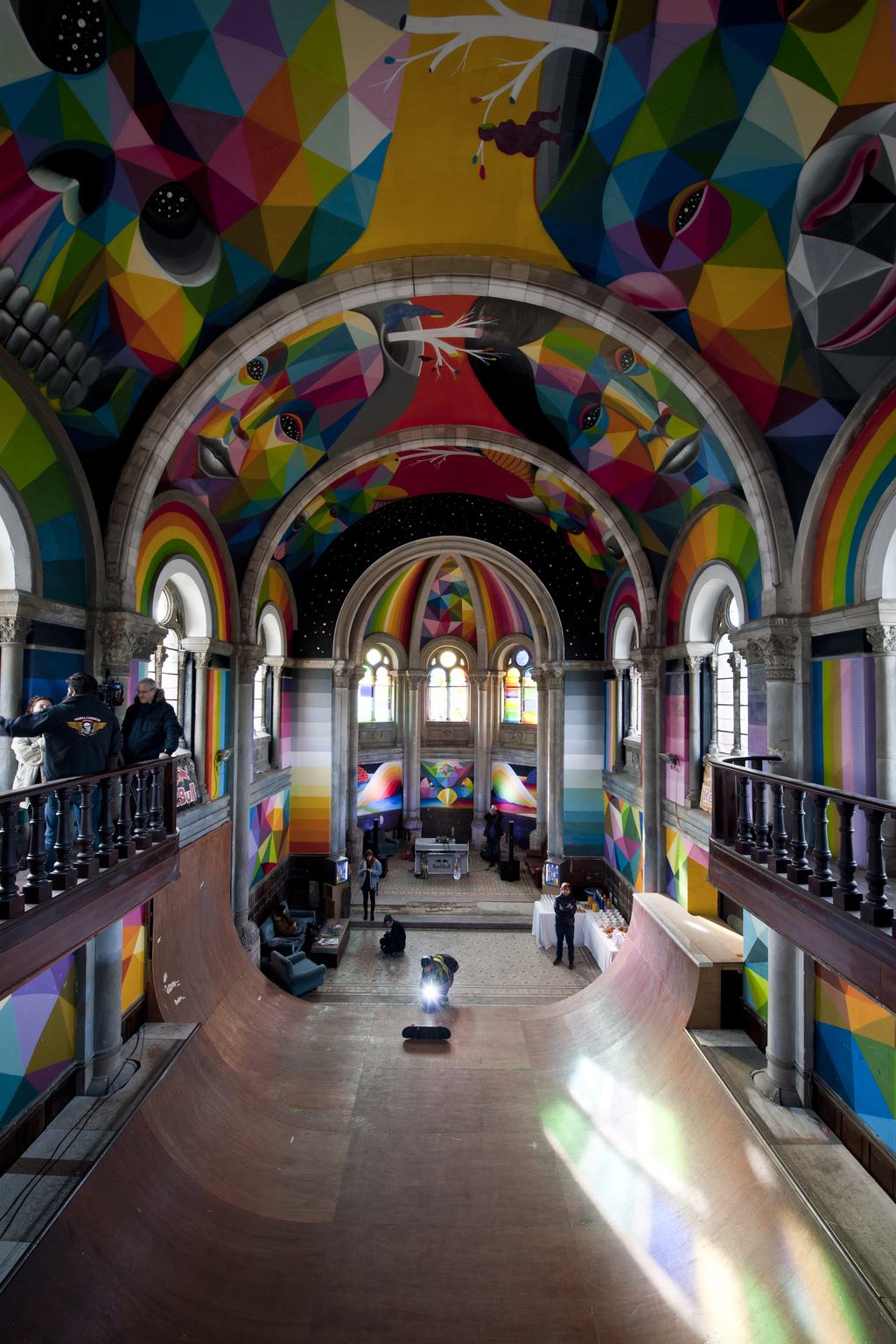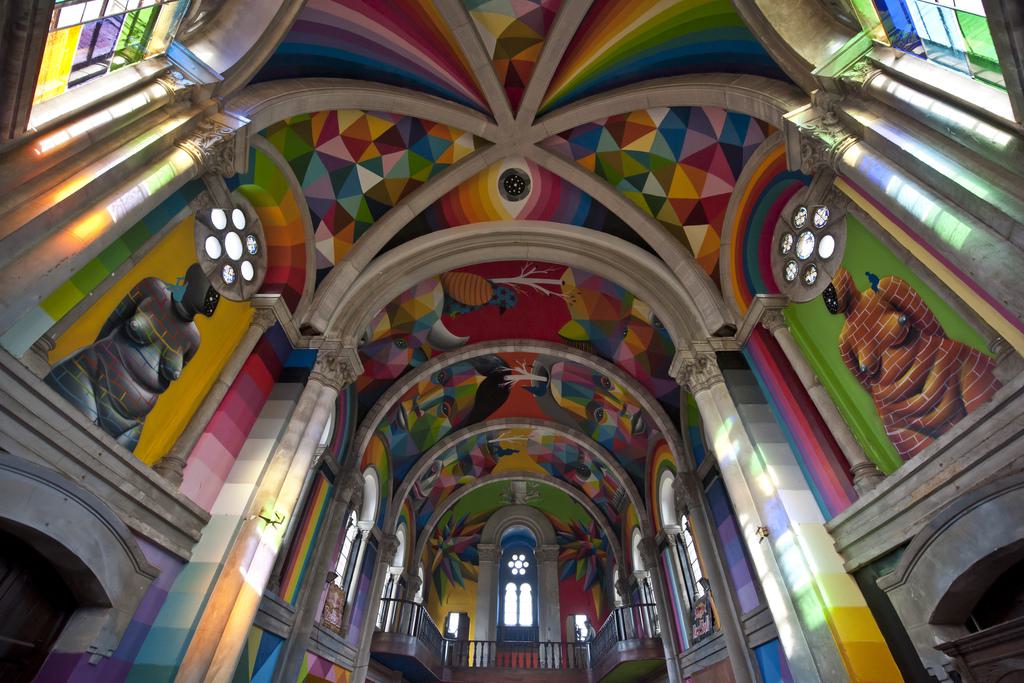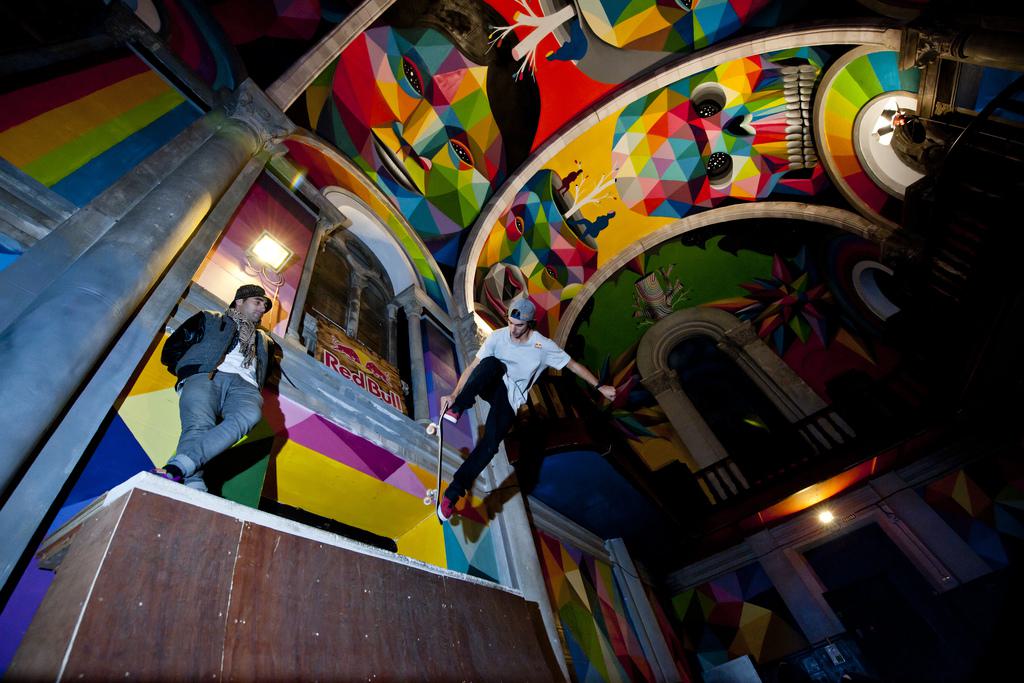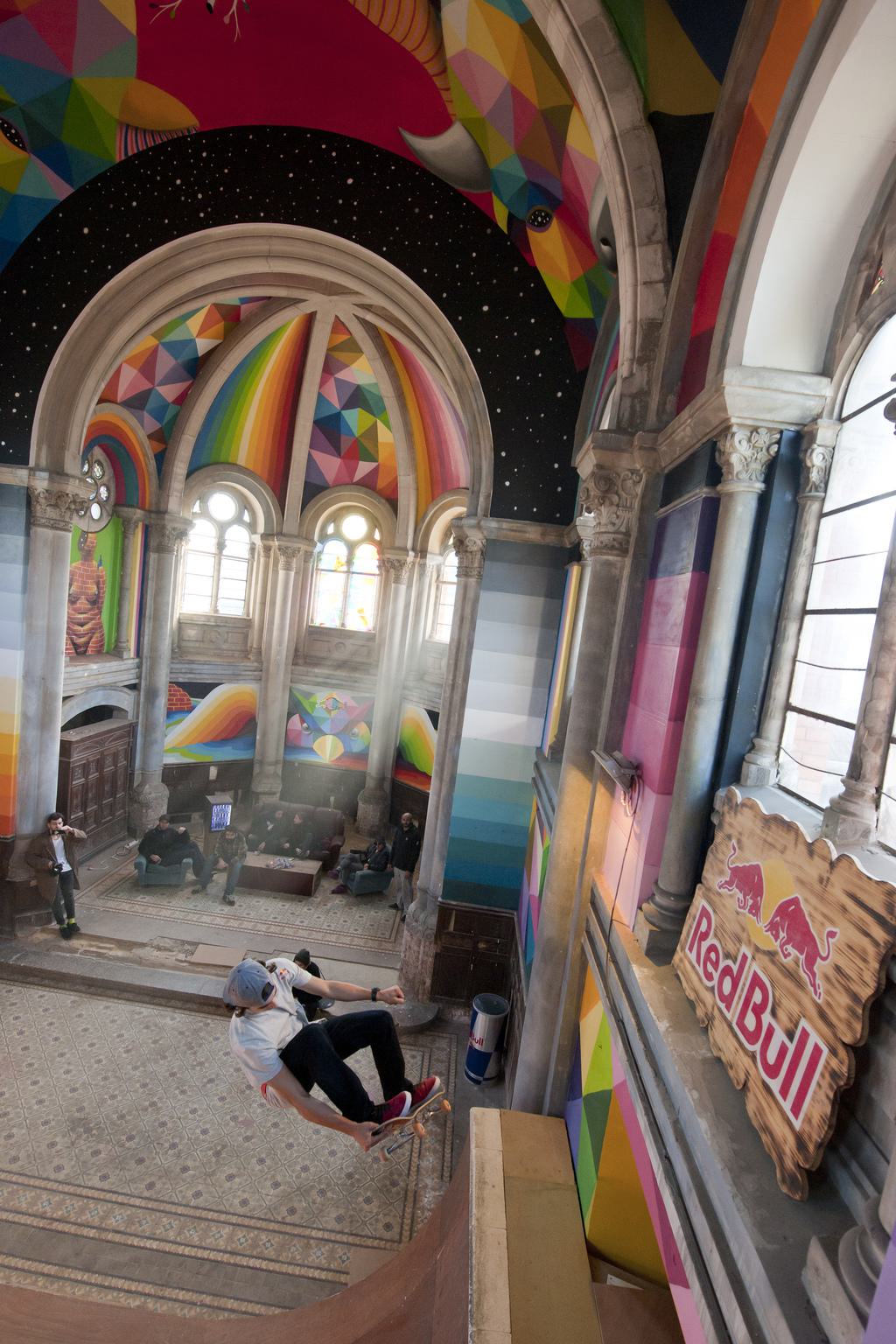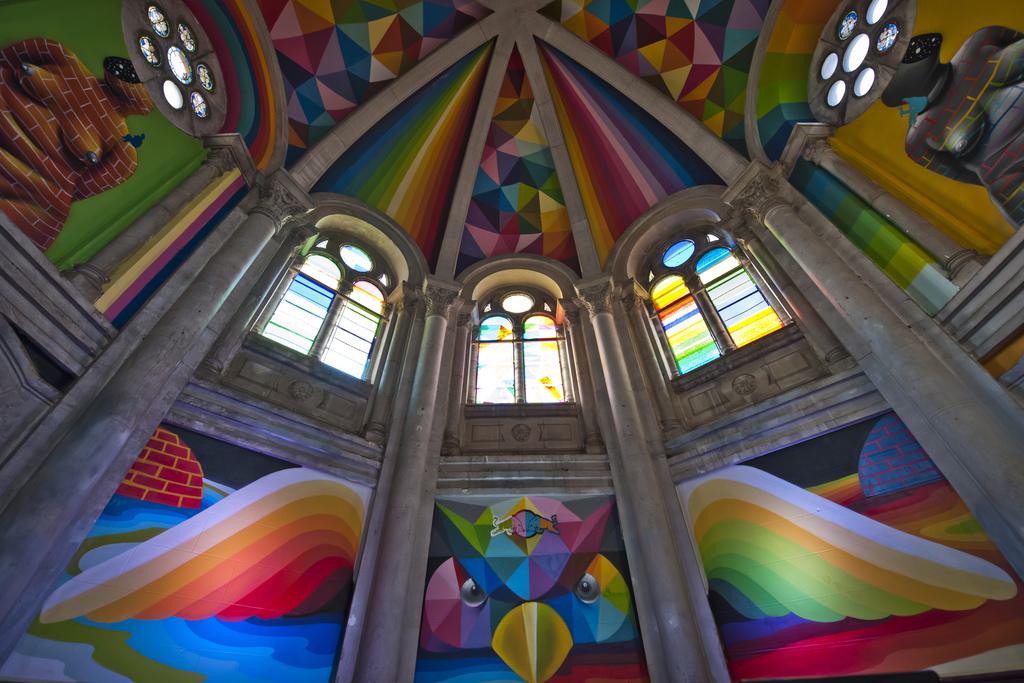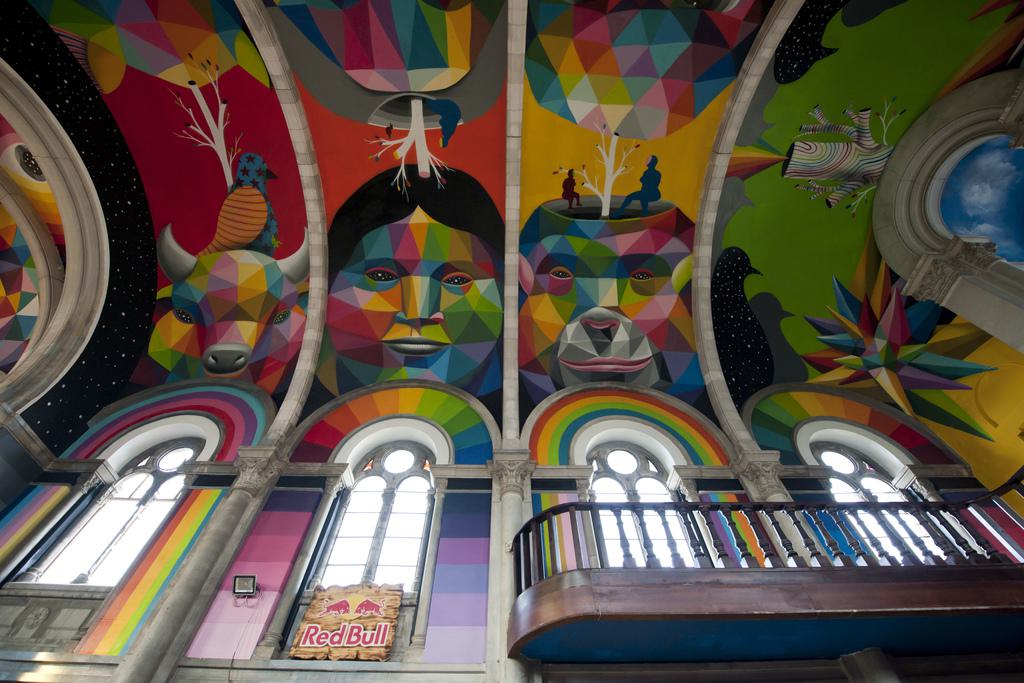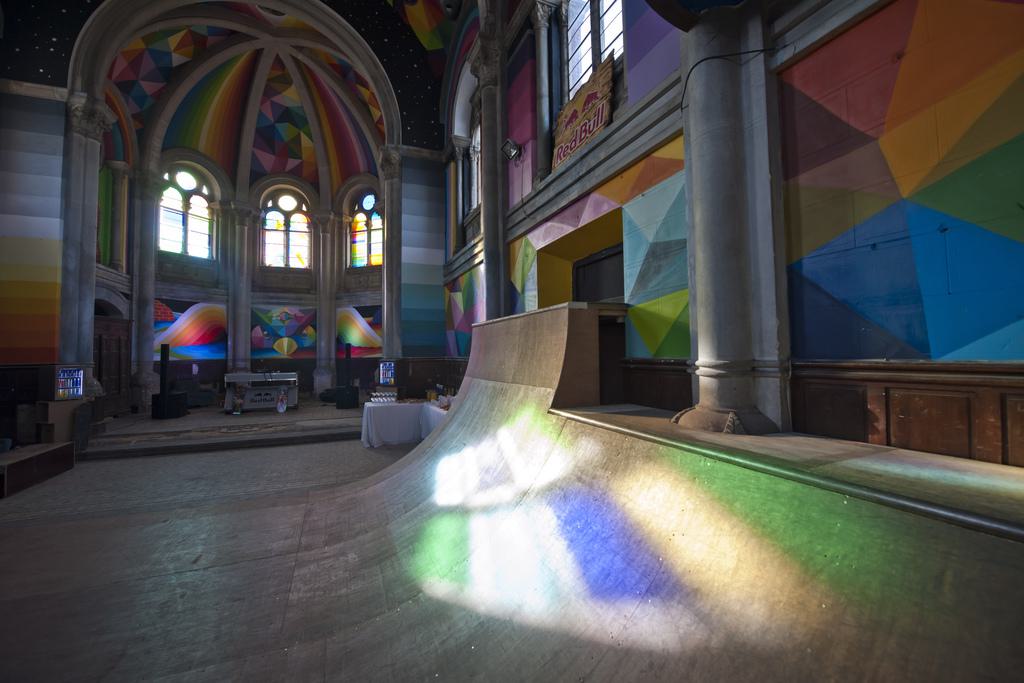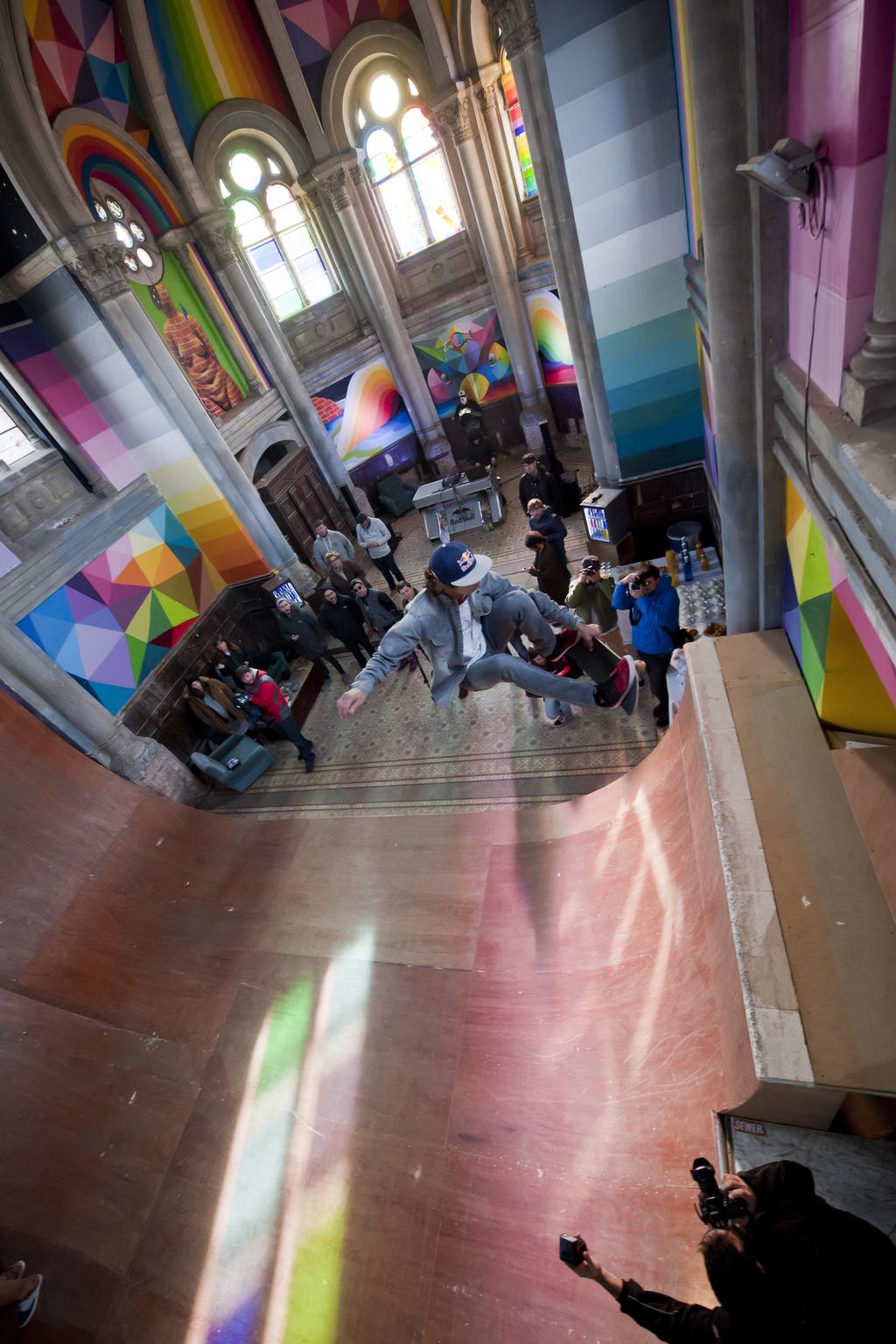 © Vídeo: Vietnam Estudio, via Red Bull (Dec 10 2015)
Bonus Art
As if that wasn't impressive enough you can check out these other works by Okuda, who was kind enough to provide us with a wealth of images and resources. Click on any of these photos to be directed to his website. You can also follow him on Instagram, Facebook and Twitter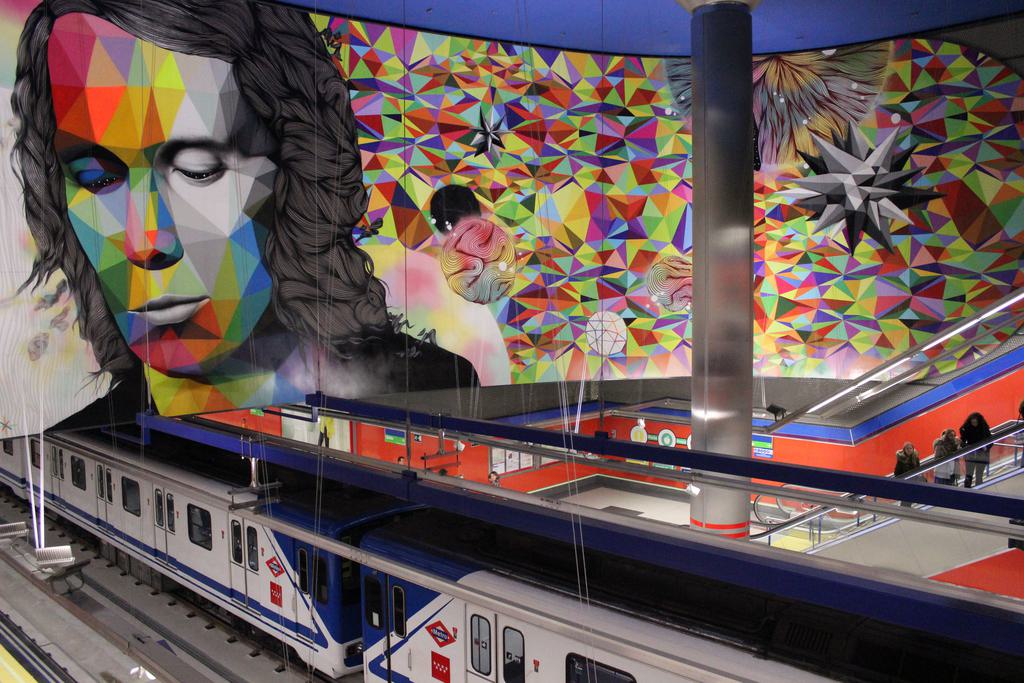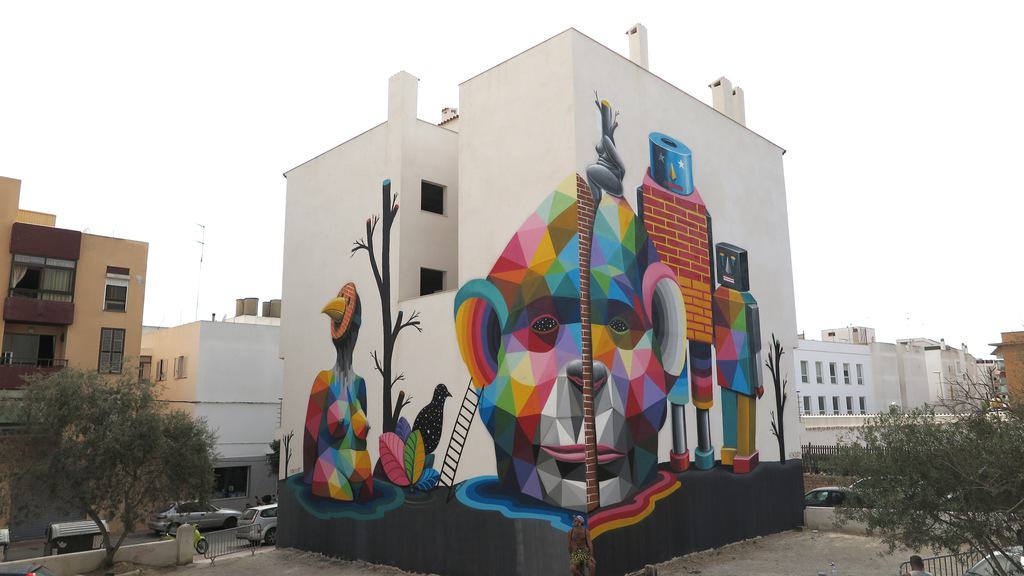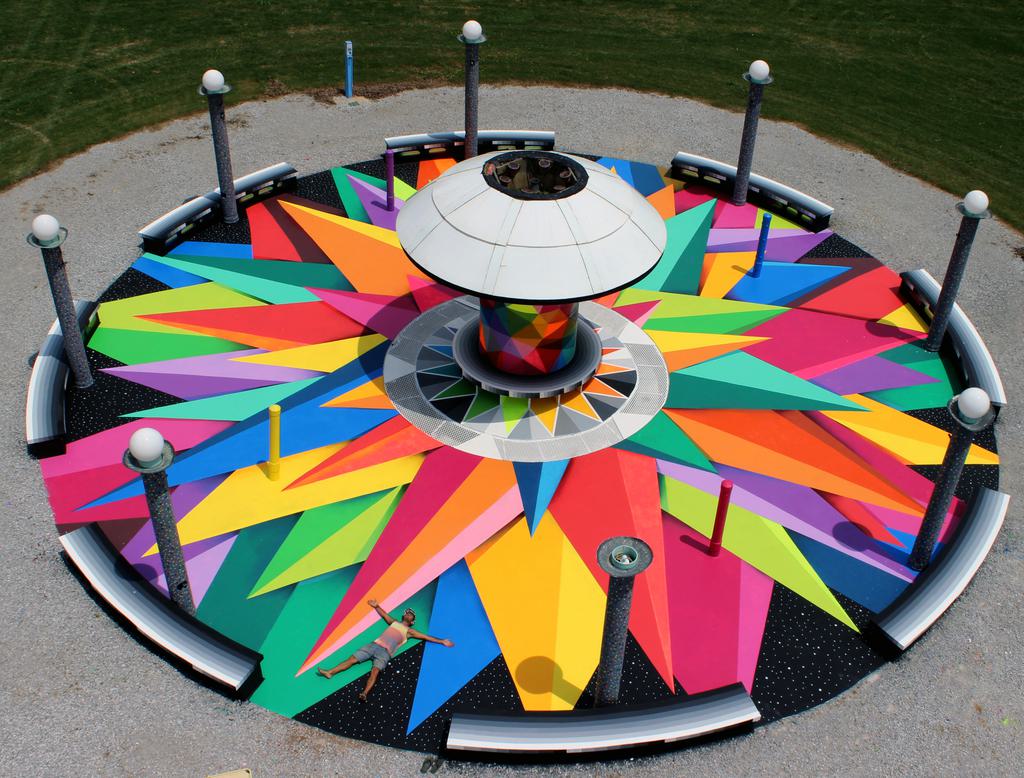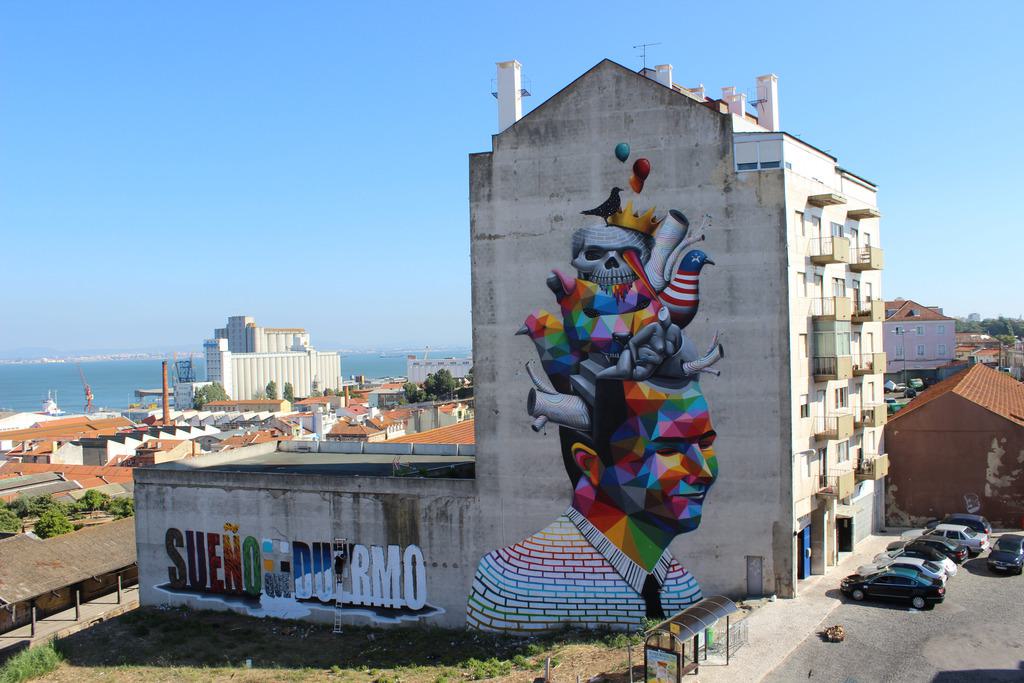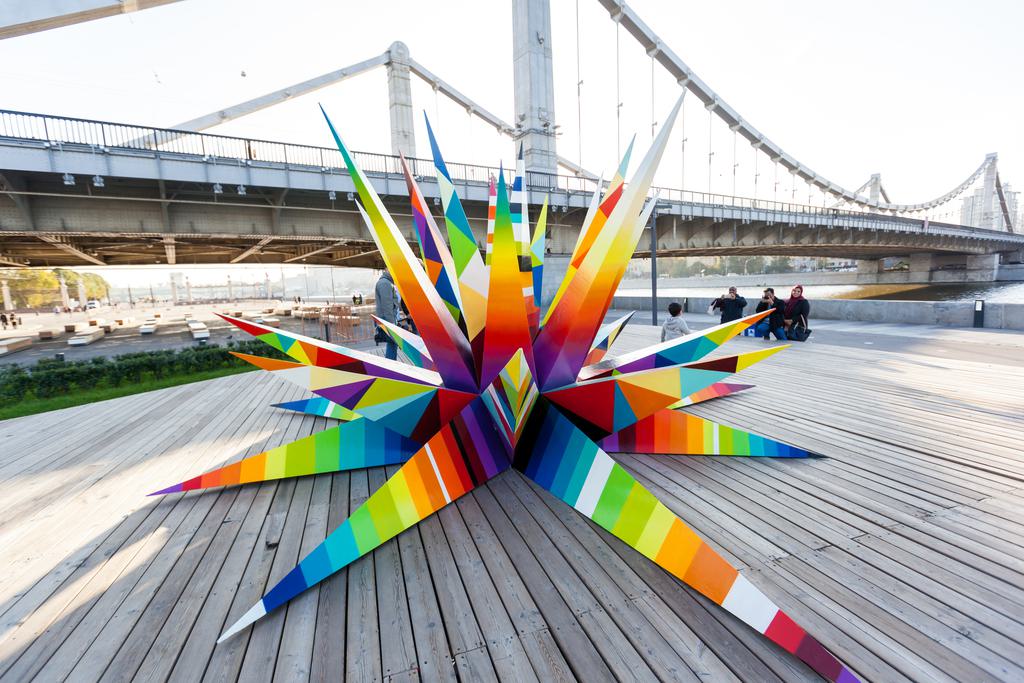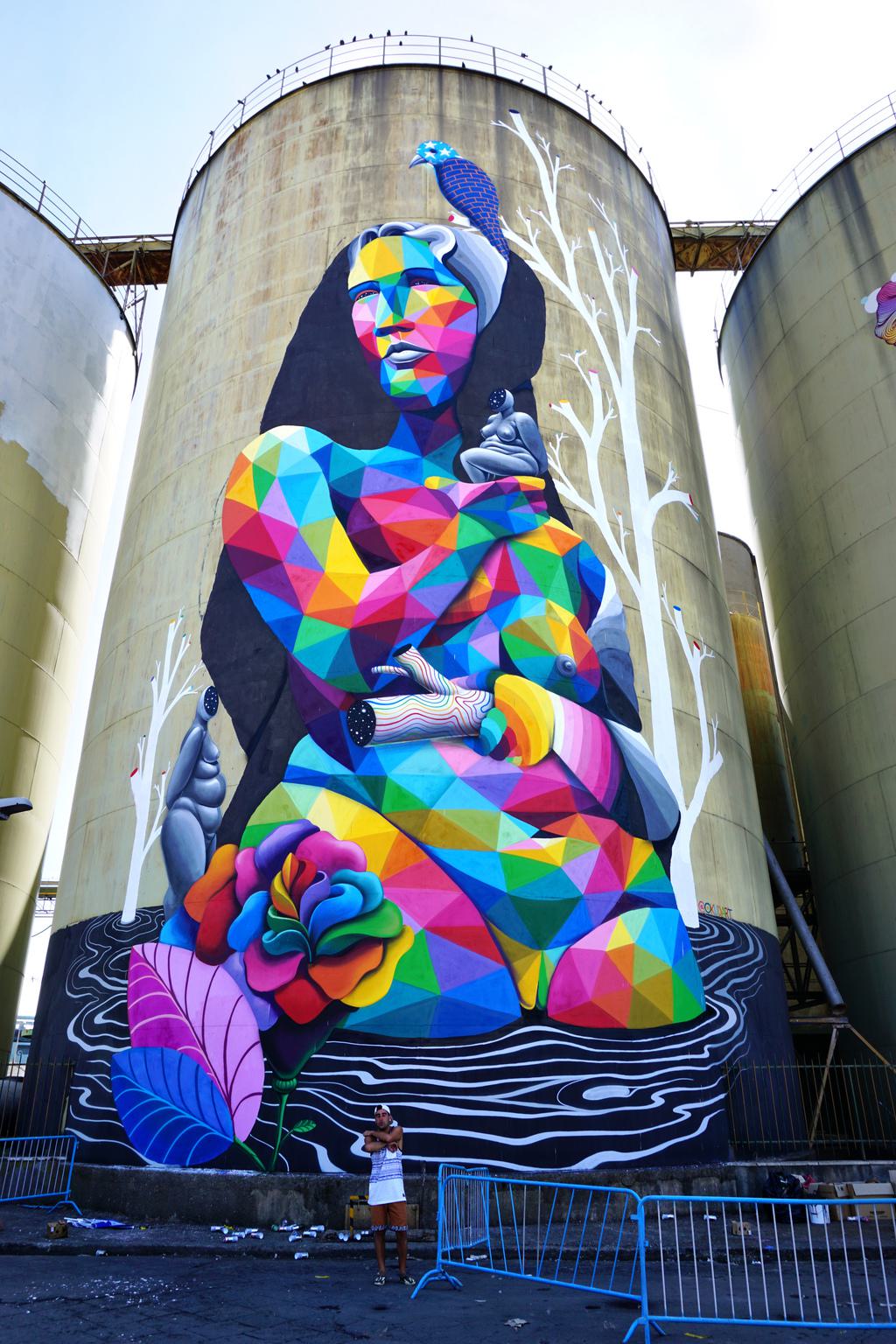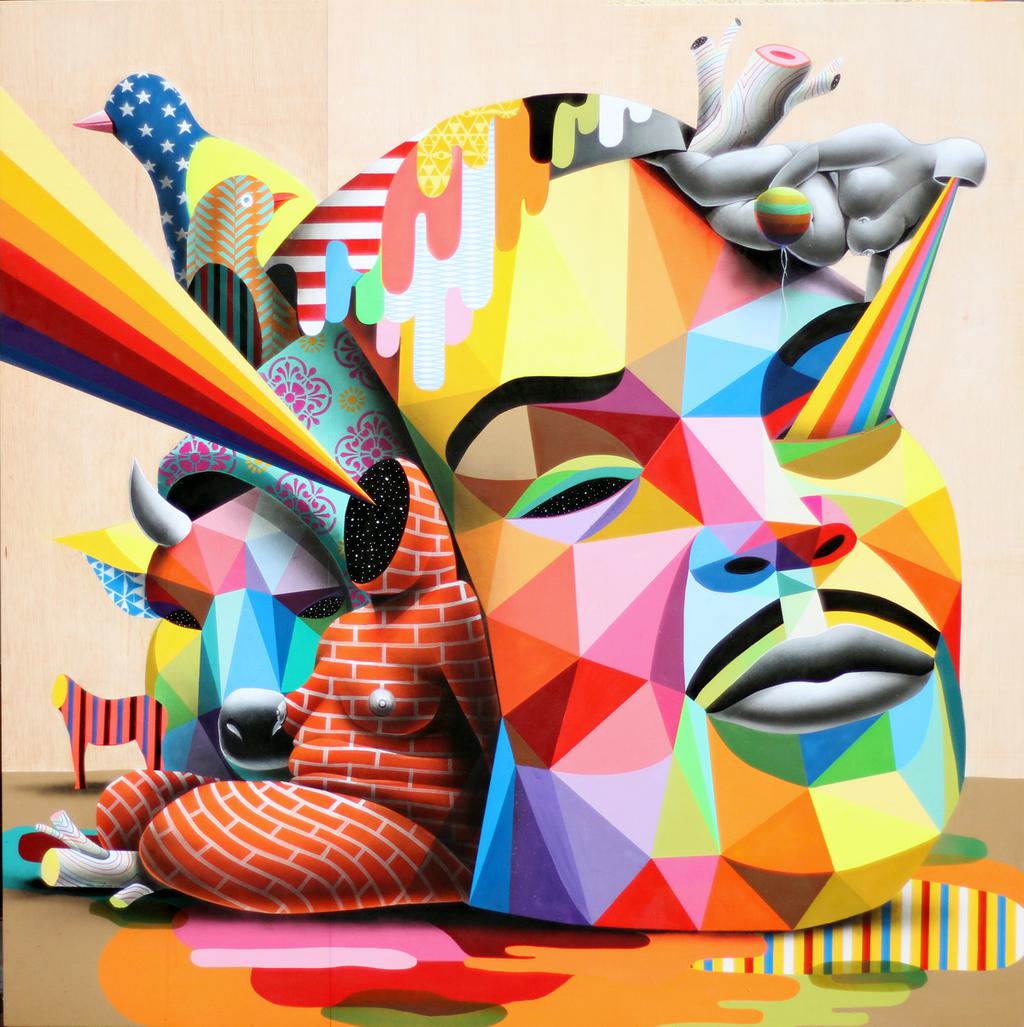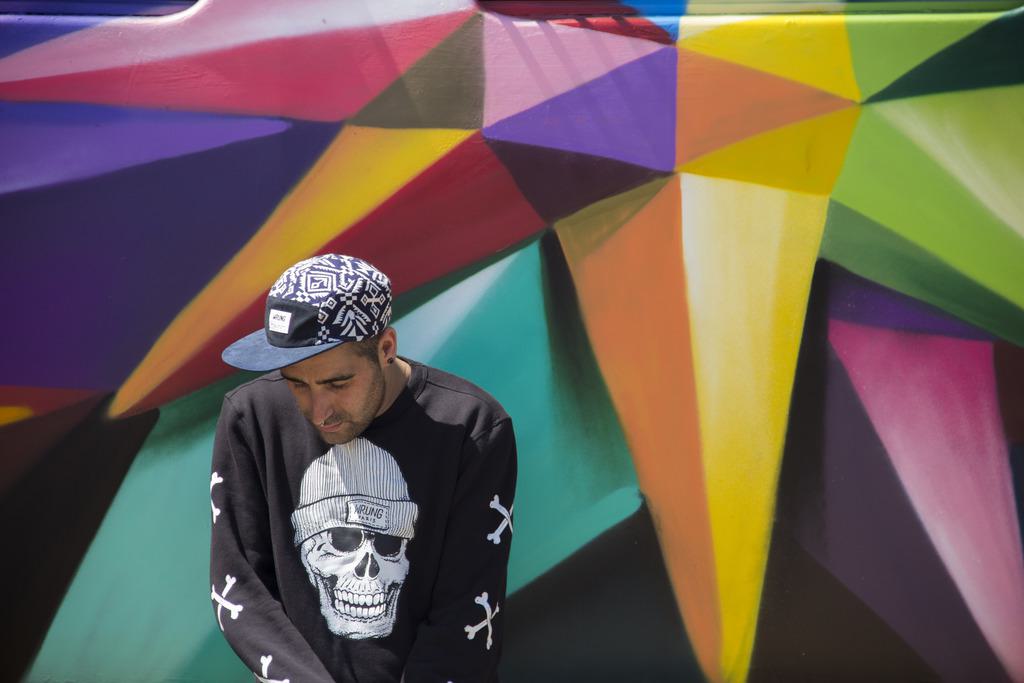 Photography by Elchino Pomares All images courtesy of Okuda San Miguel. View more at his home page or visit him on Facebook .