Epic Snow Drawings by Sonja Hinrichsen
Posted on
January 30th 2017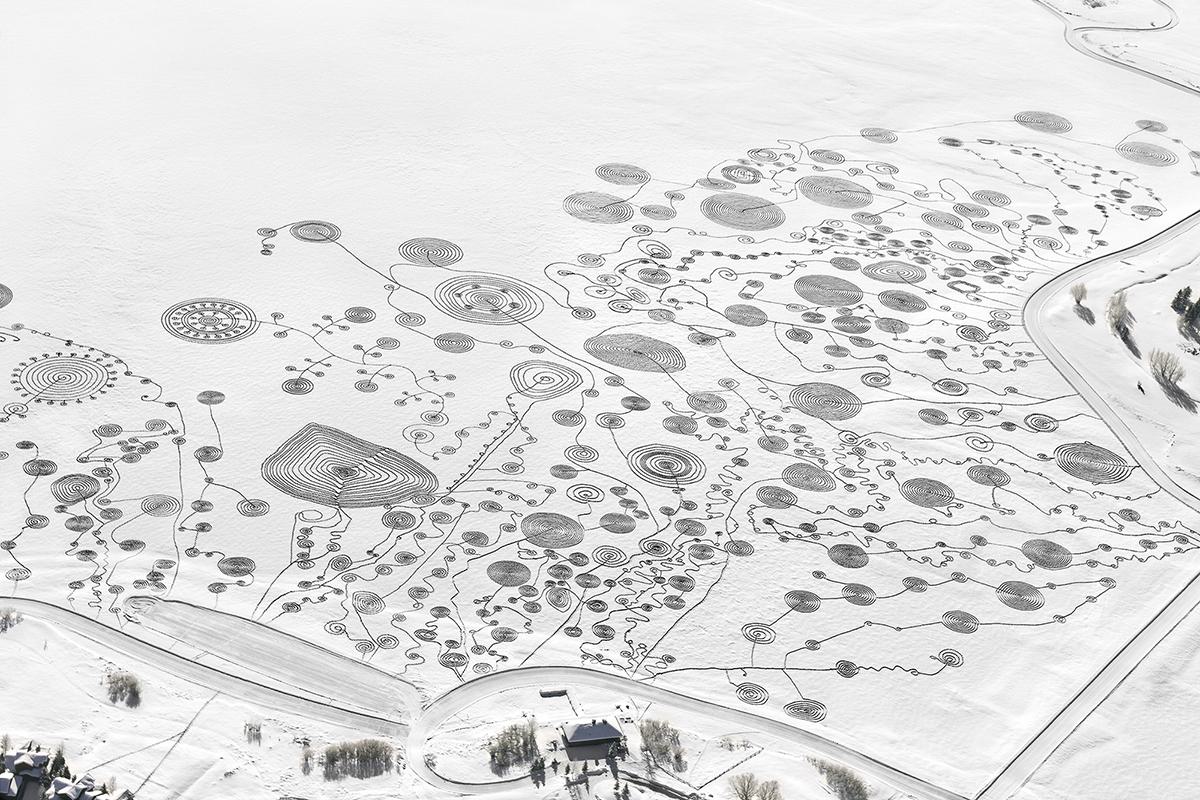 Oakland artist Sonja Hinrichsen combines a love for art and nature in these massive drawings created using only her footprints through acres of untouched snow. The winding patterns that undulate throughout these pieces are reminiscent of indigenous and celtic art, where the 'spiral of life' motif plays a central role. ‎
The sheer scale of some pieces are simply staggering and she employs the help of communities who are more than happy to leave their mark on the world. Her ideas have attracted collaborations throughout the US and Europe. It is all part of her creative manifesto to raise awareness about the environment with transient art that underscores the epic beauty of these landscapes.
In her own words:
"I 'draw' into pristine snow surfaces by walking lines with snowshoes. I have been working with community volunteers, which has enabled me to create vast pieces while at the same time offering possibility for community to participate in the making of art during exciting outdoor experiences in exhilarating landscapes. It is important to me that participants experience the elements of nature while they help me transform their own familiar snow landscape into a piece of art."
"Since the work itself is extremely temporary I take aerial documentation right after completion of each piece. I hope that the large-scale digital photo prints and video pieces I create can demonstrate also to a larger audience how the landscape becomes a piece of art. This changes our perception and accentuates the beauty and magic of the natural environment, and thus inspires awe and appreciation for art as well as for nature."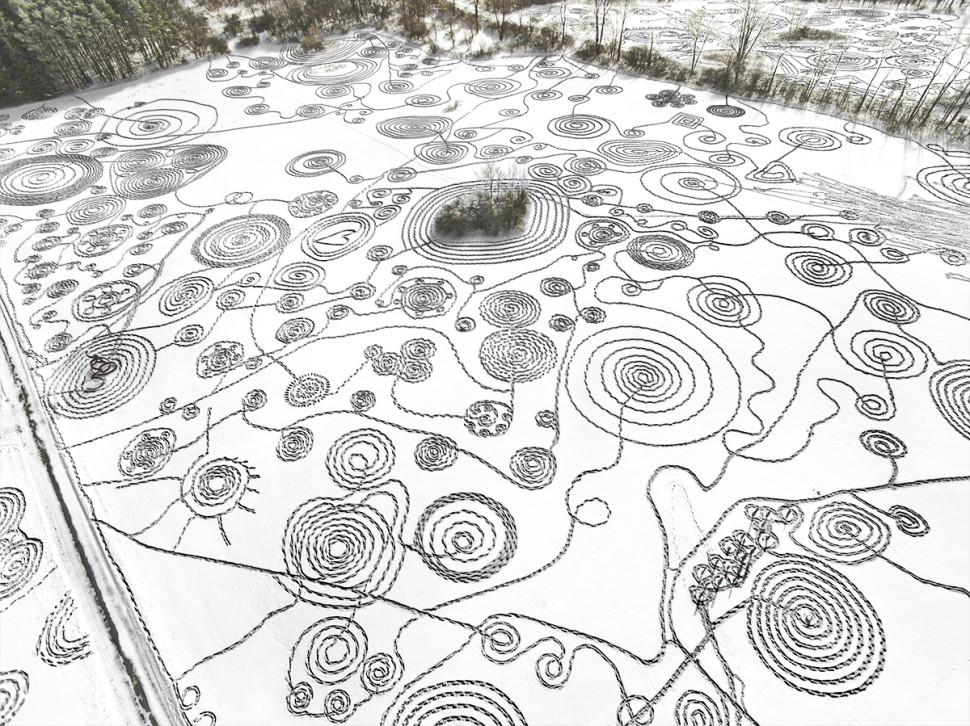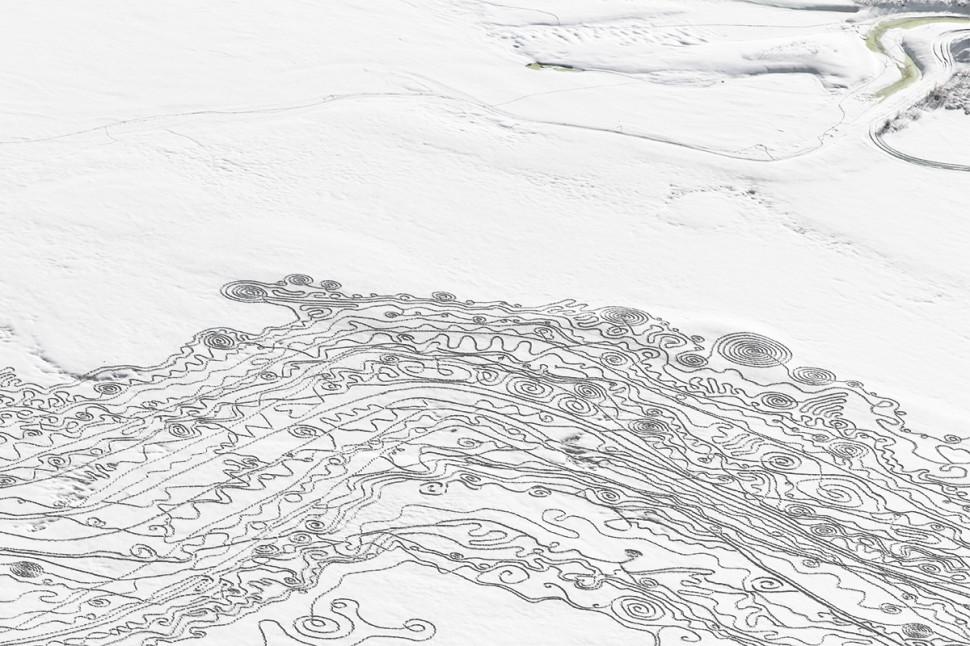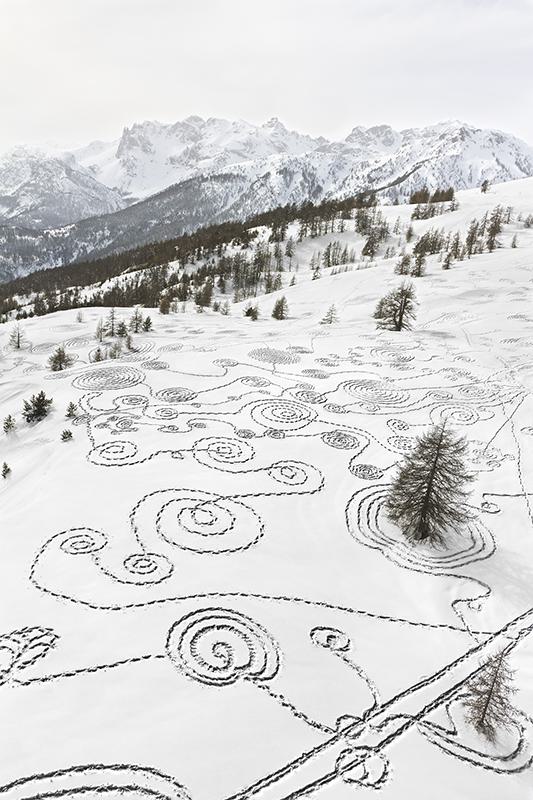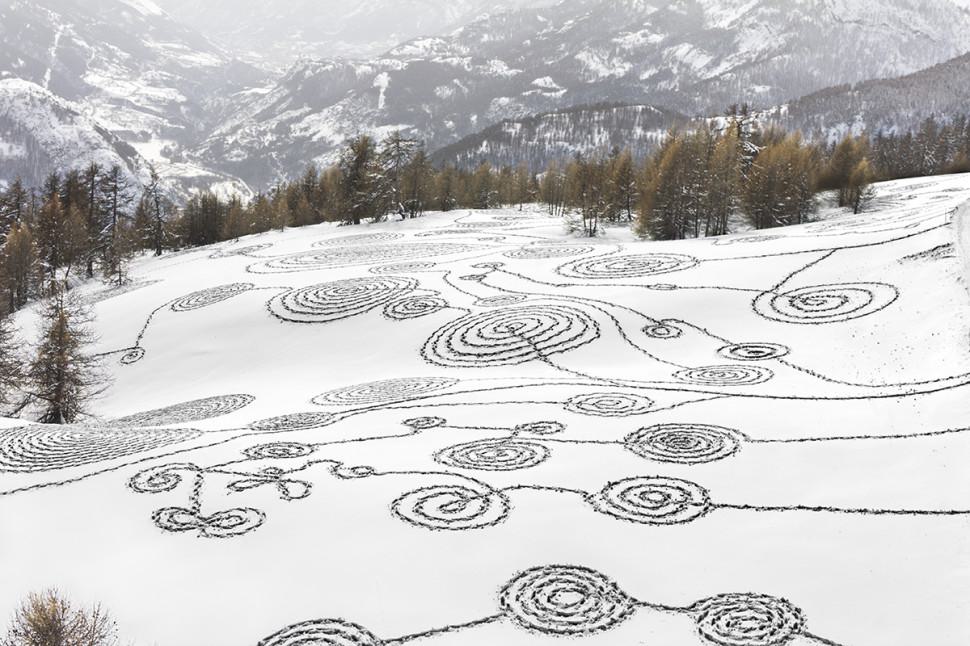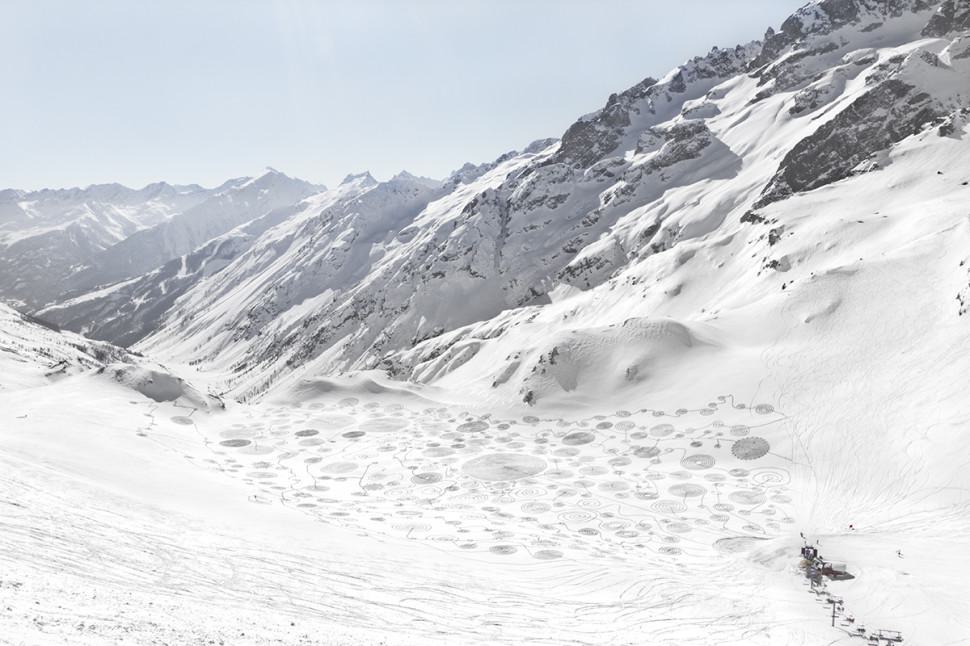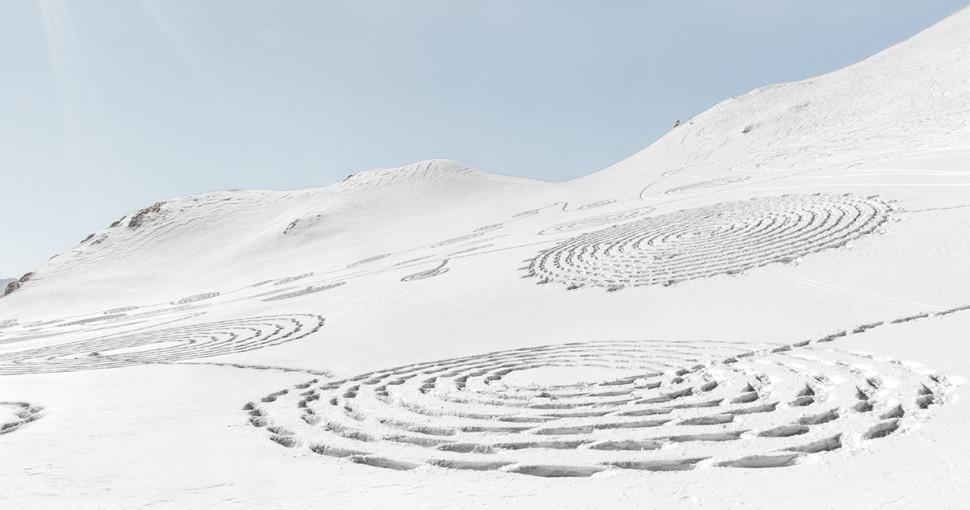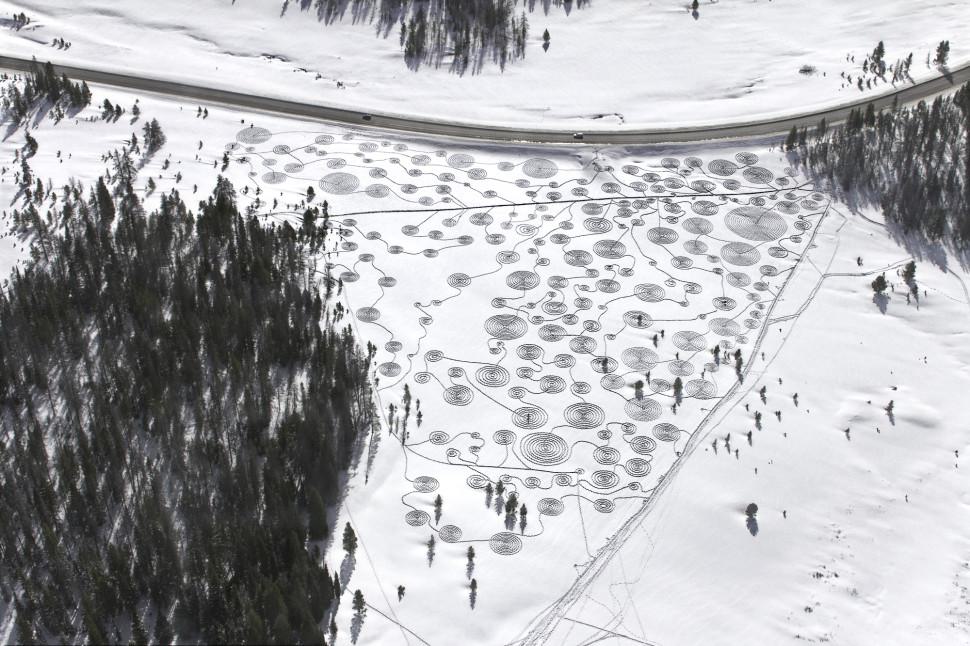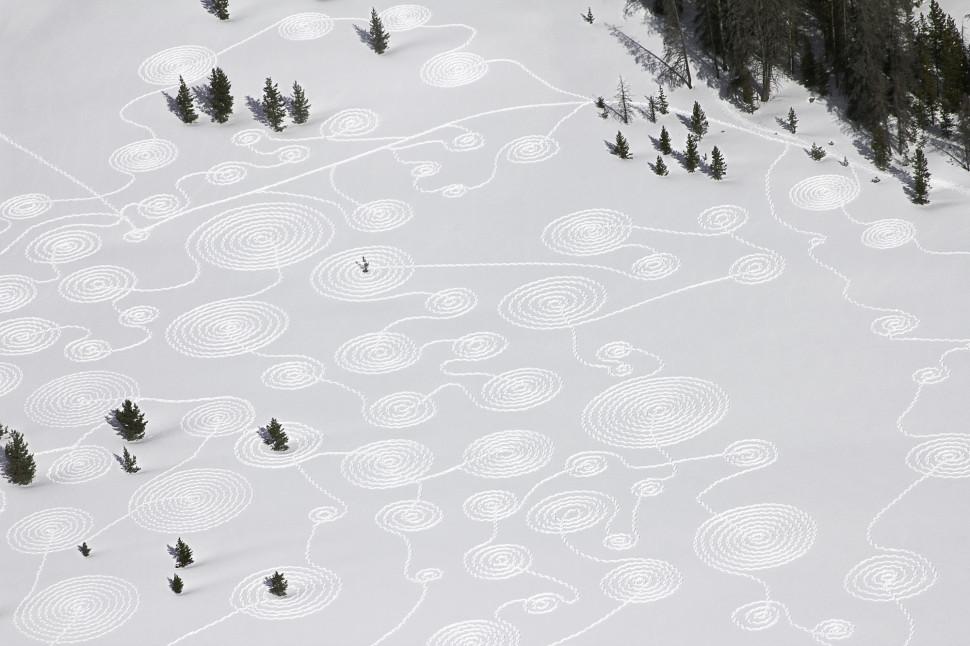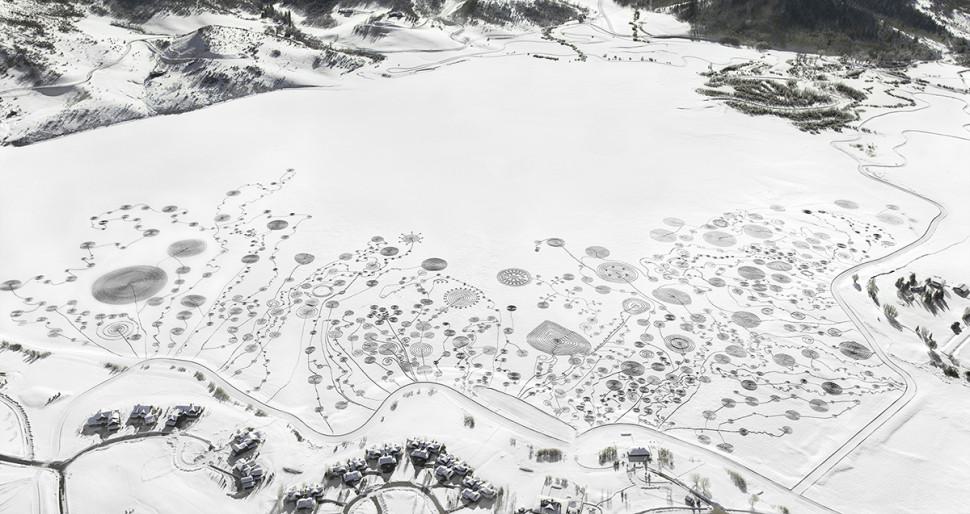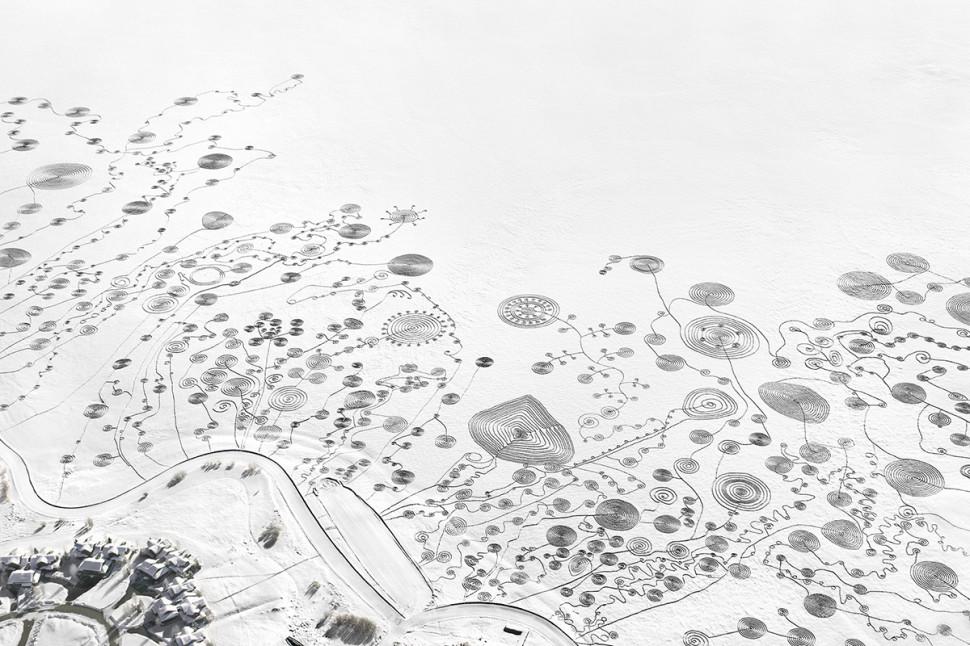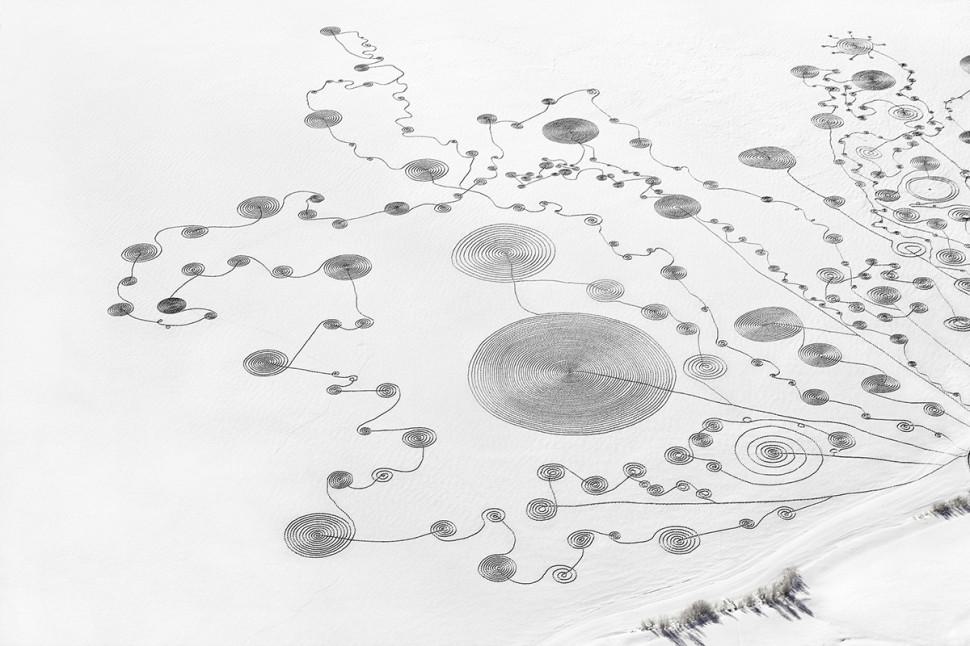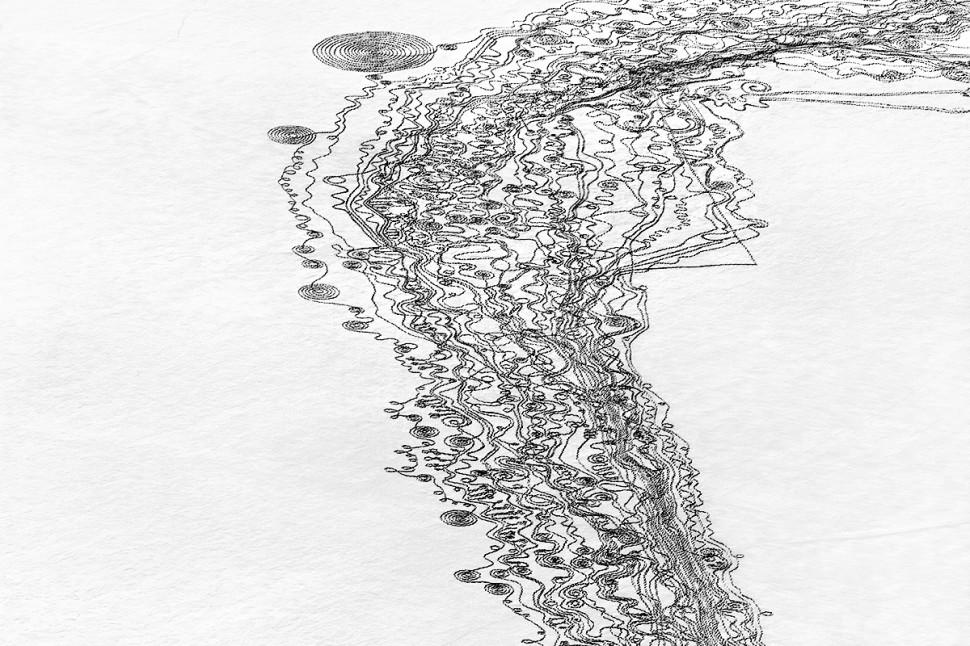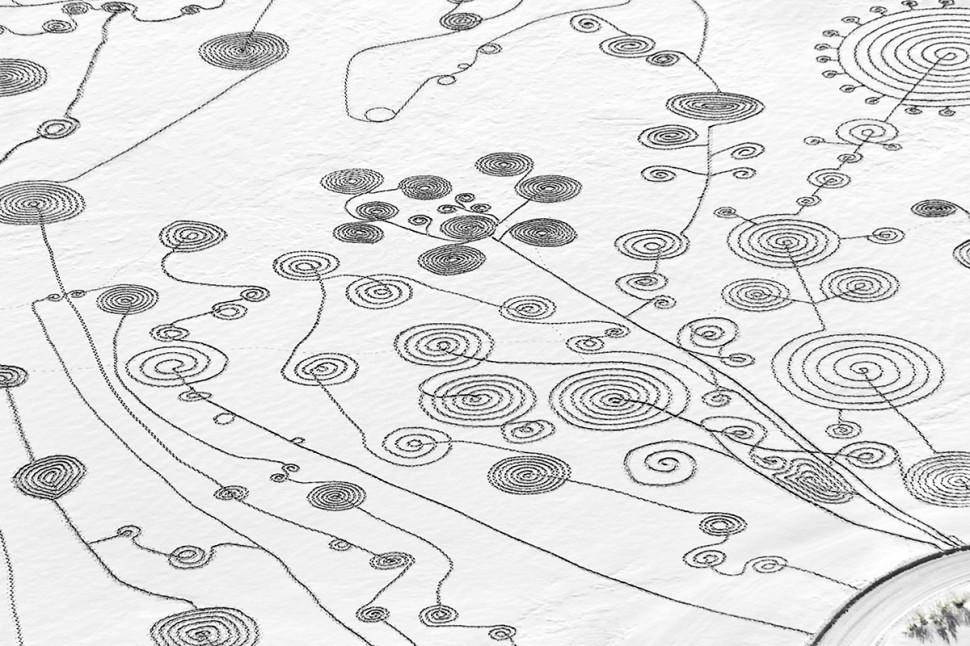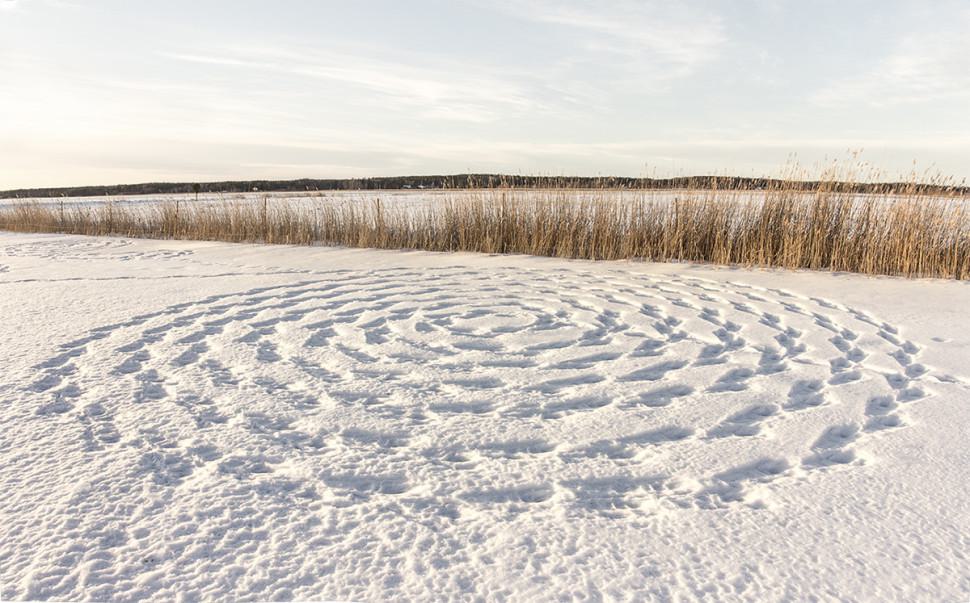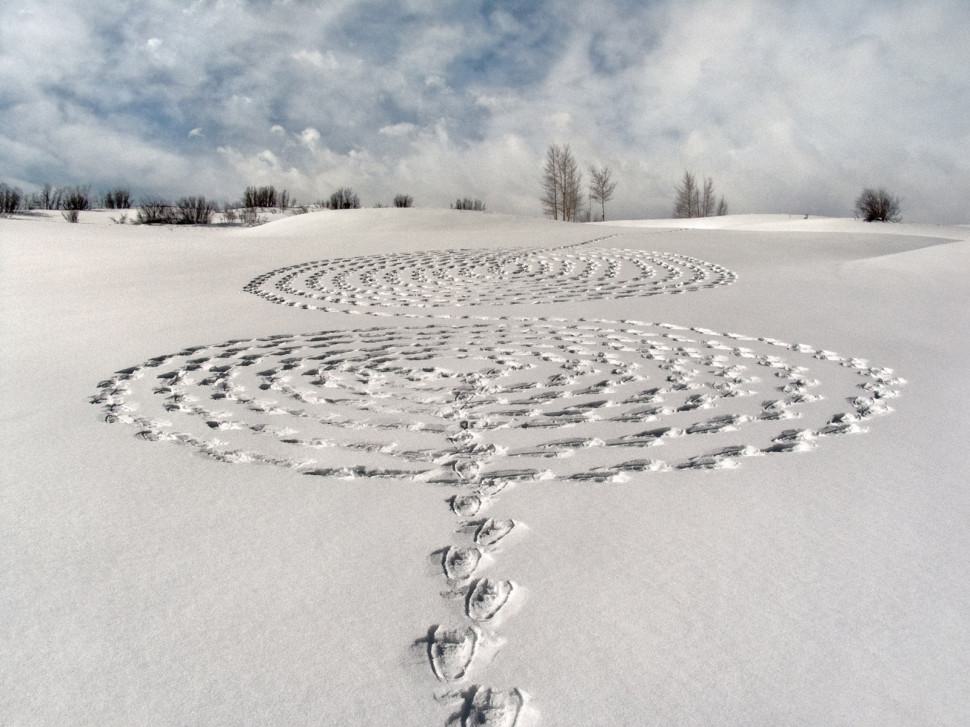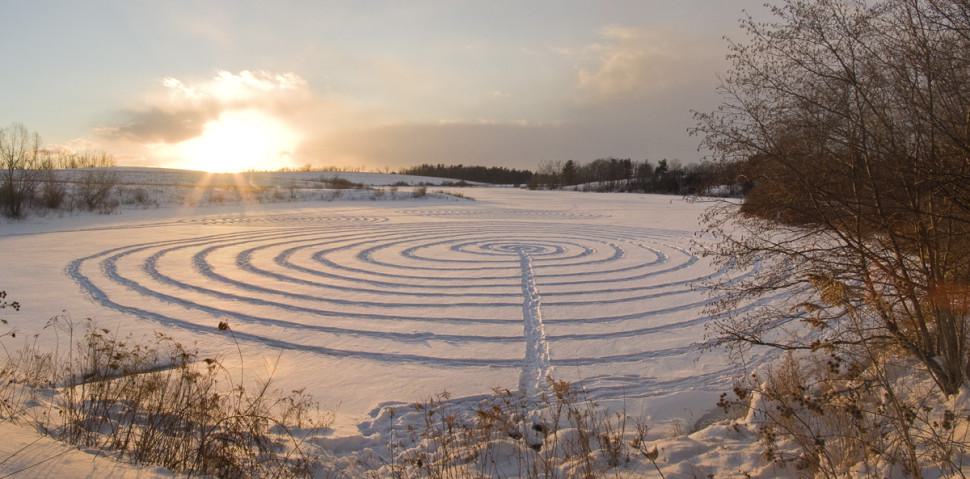 All images courtesy of Sonja Hinrichsen. View more at
her home page
.