The Woodcut Paintings of Sam Gibbons
Posted on
February 1st 2017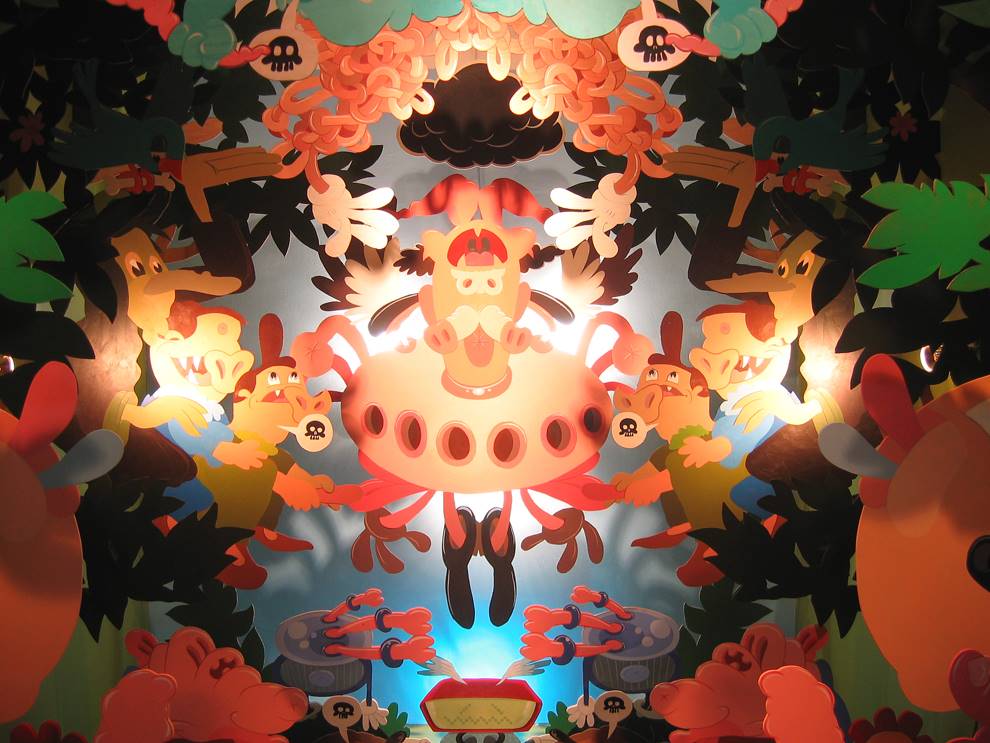 Baltimore artist Sam Gibbons explores pop art with a taste of the macabre with this series of hand-cut wood panel paintings and custom installations. While the motif and color scheme of classic cartoons gives these images a light-hearted feel, there is a subversive thread prevalent throughout as Sam explores themes of mortality and decay. The symmetry employed in these pieces is often of the Gordian knot variety, where shapes and layers flow into each other with admirable intricacy. The effect is one of unsettling harmony as the execution of these pieces creates an innate dissonance towards the overall theme.
In his own words:
"I think the juxtaposition of the two gives a feel of uneasiness to the work. The darker aspects undermine the colorful cartooniness. I think aspects of our culture as well as personal experience influence this darker side of the work. For instance, dealing with the death of someone very close to me a few years ago has left a lingering presence of signs of mortality in the work."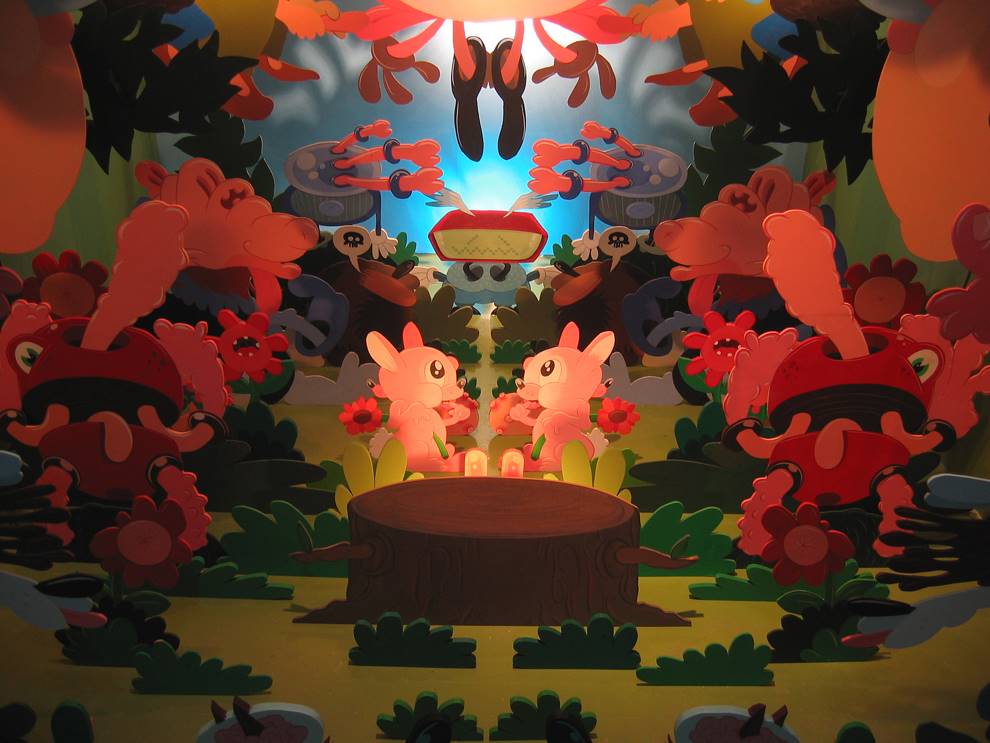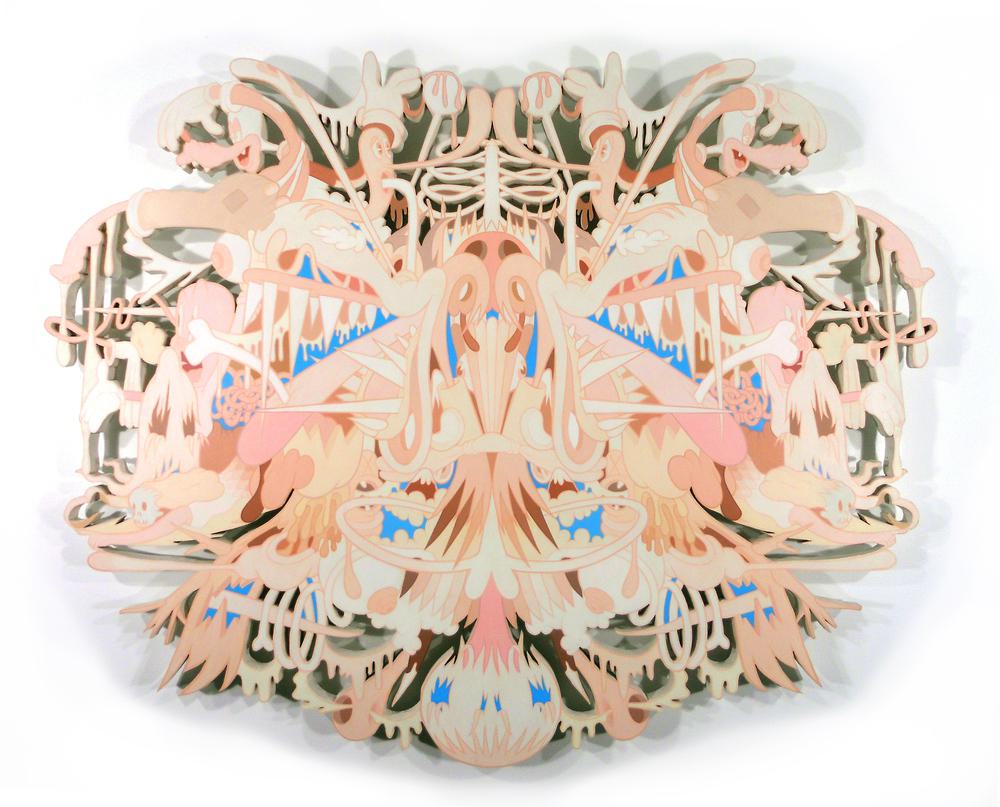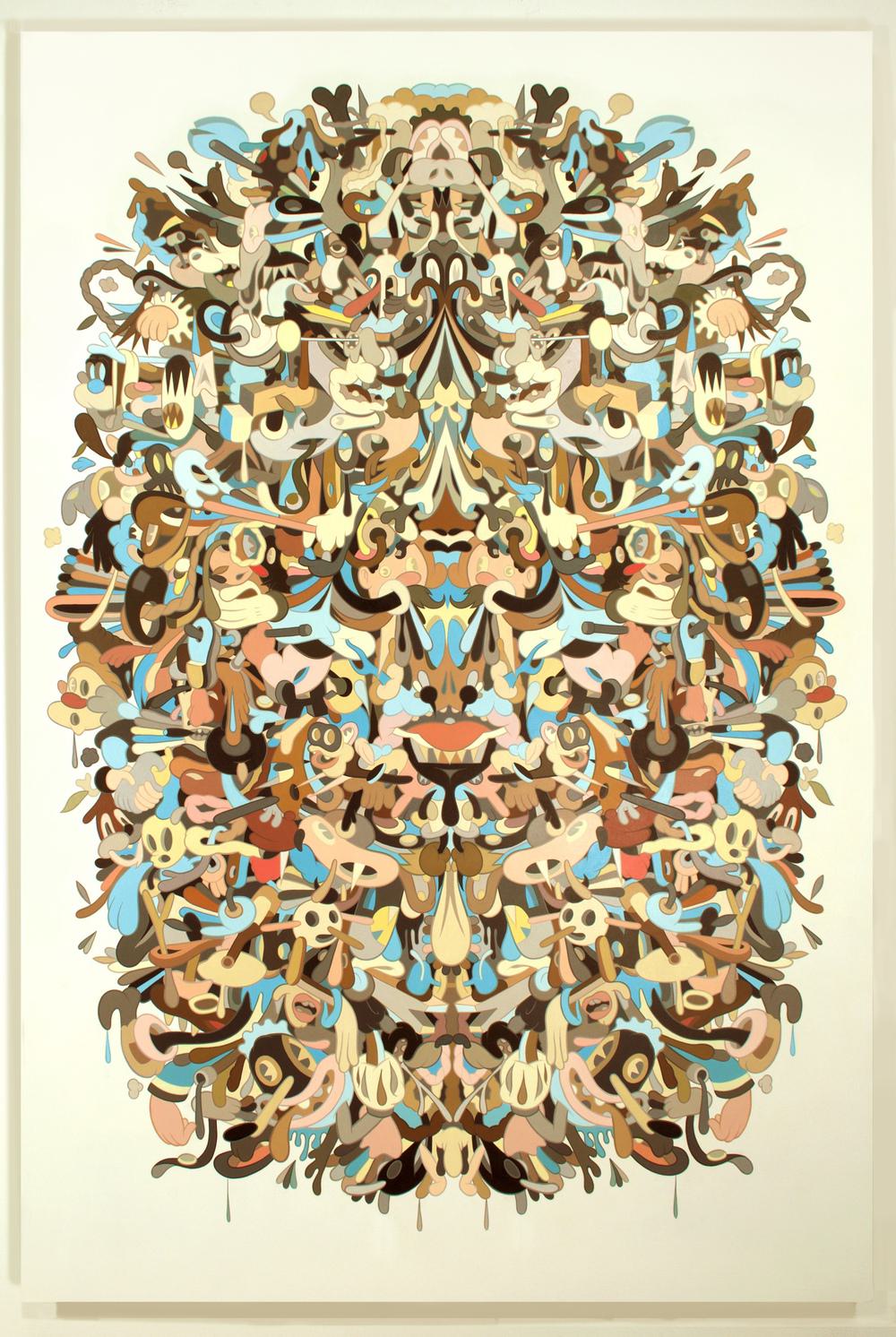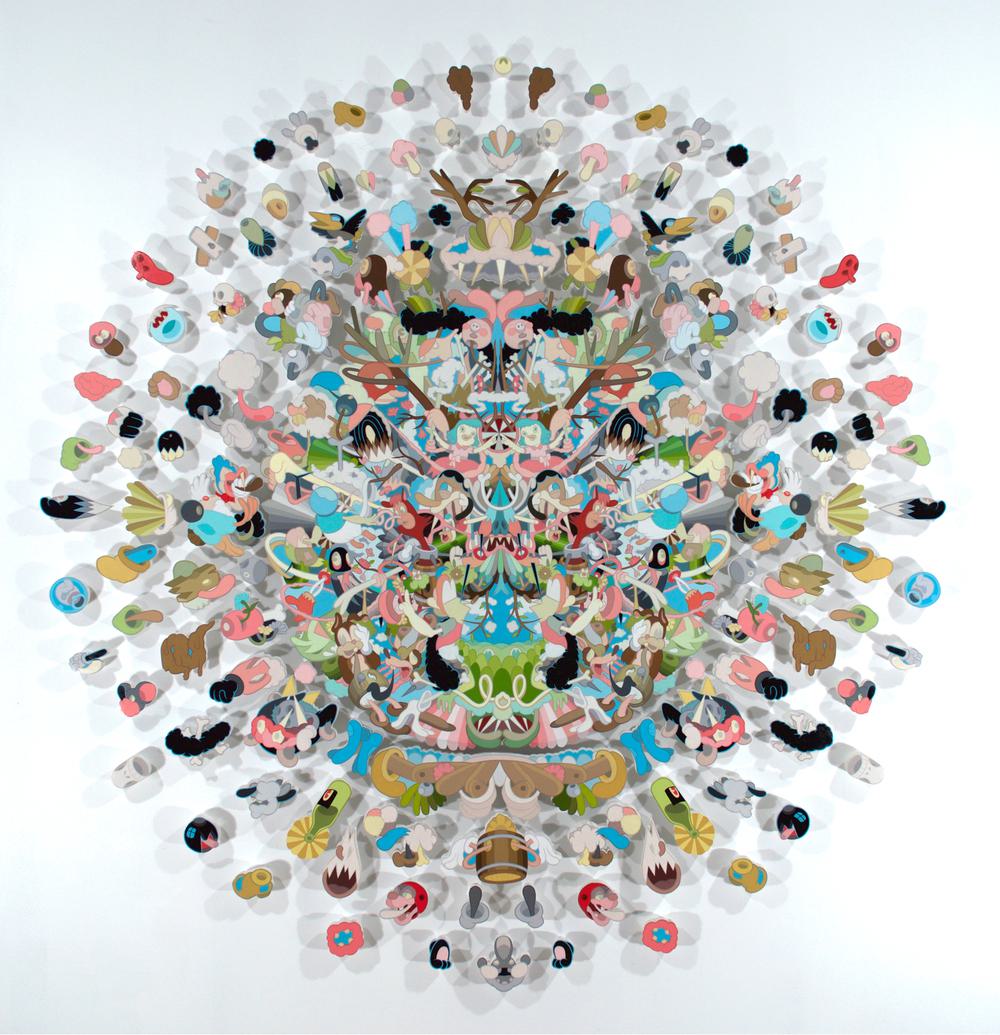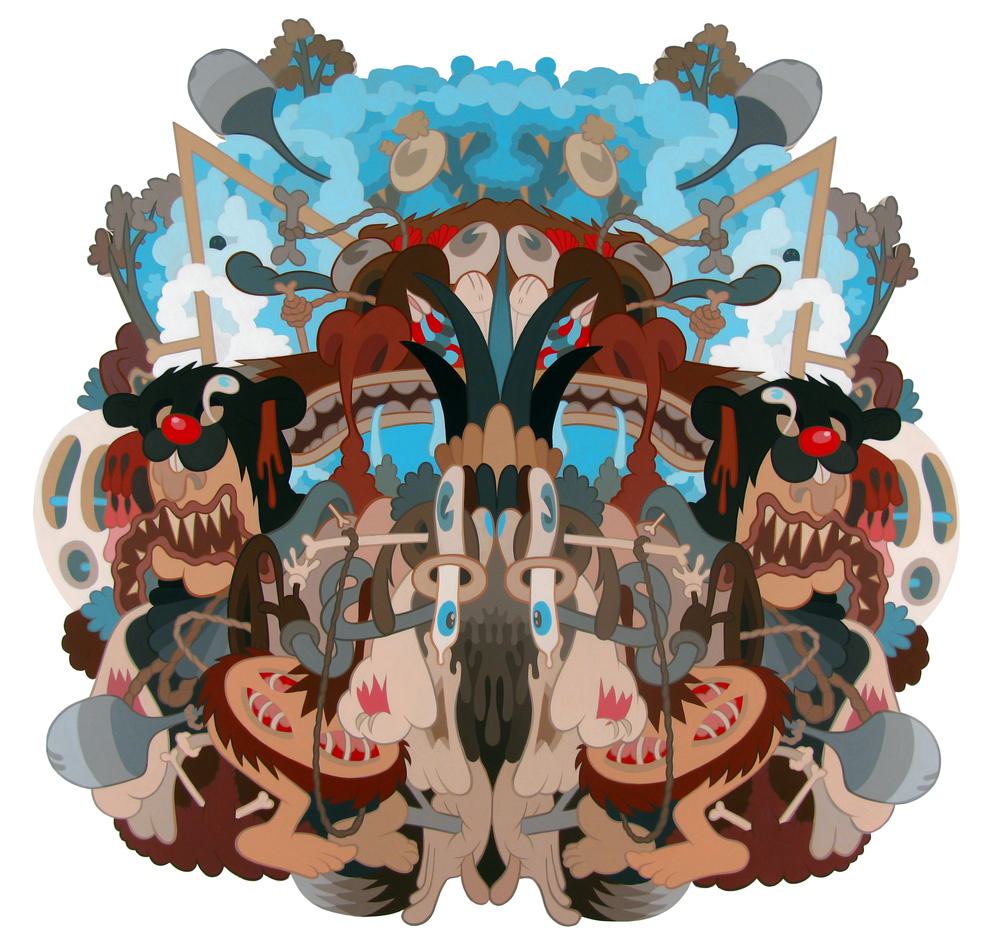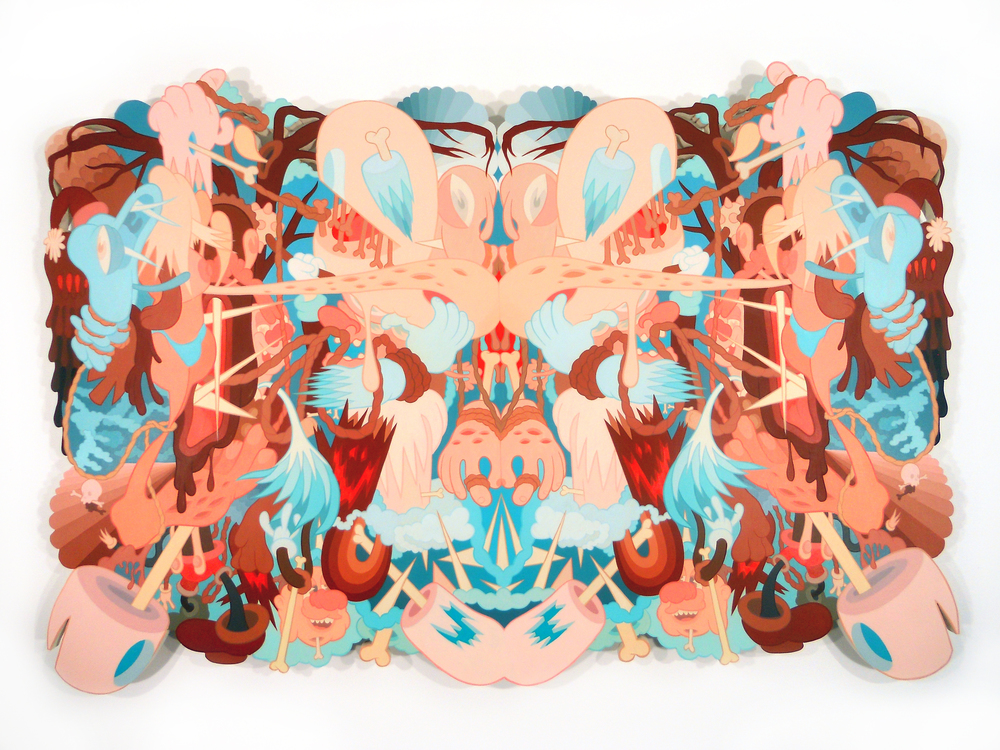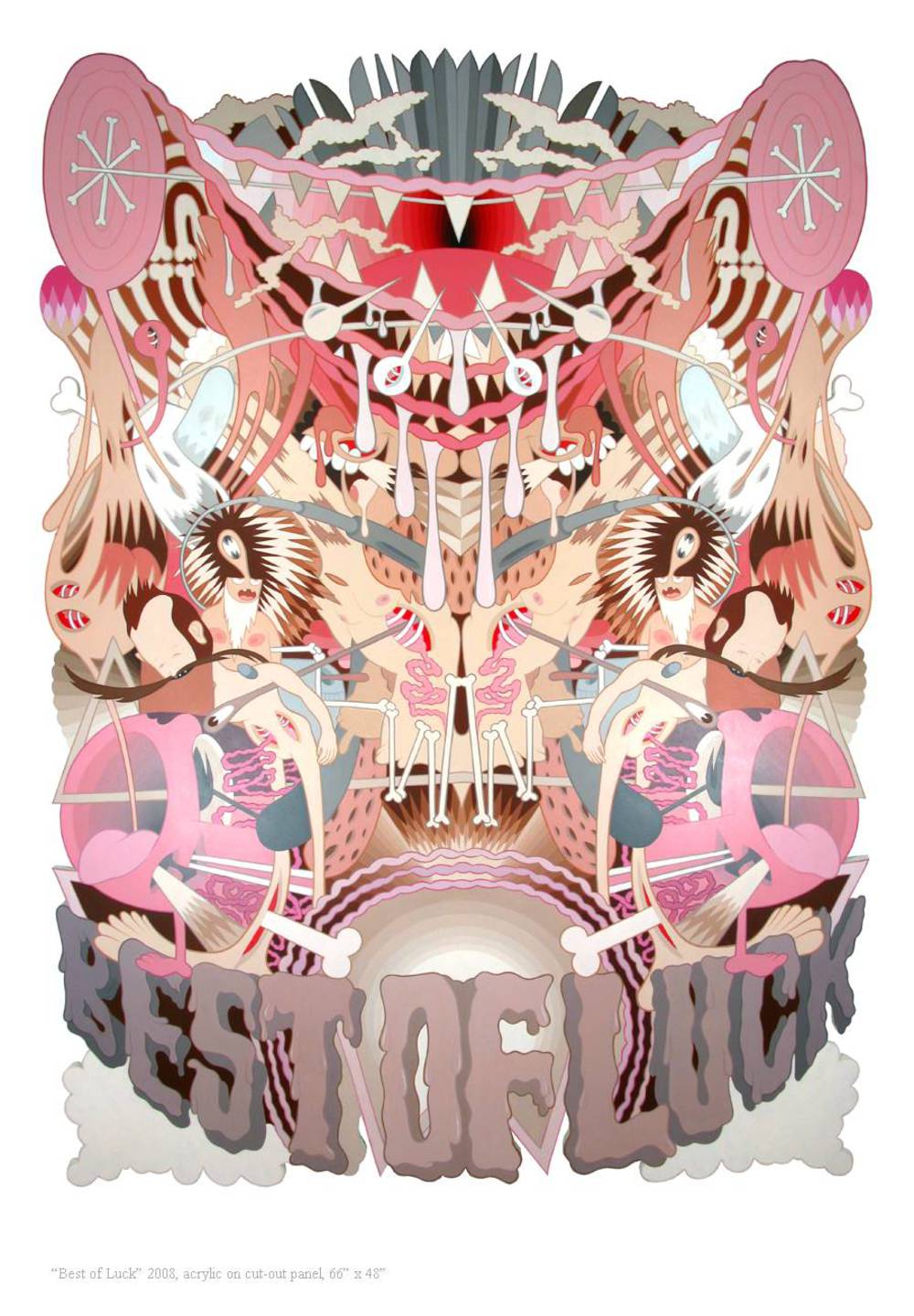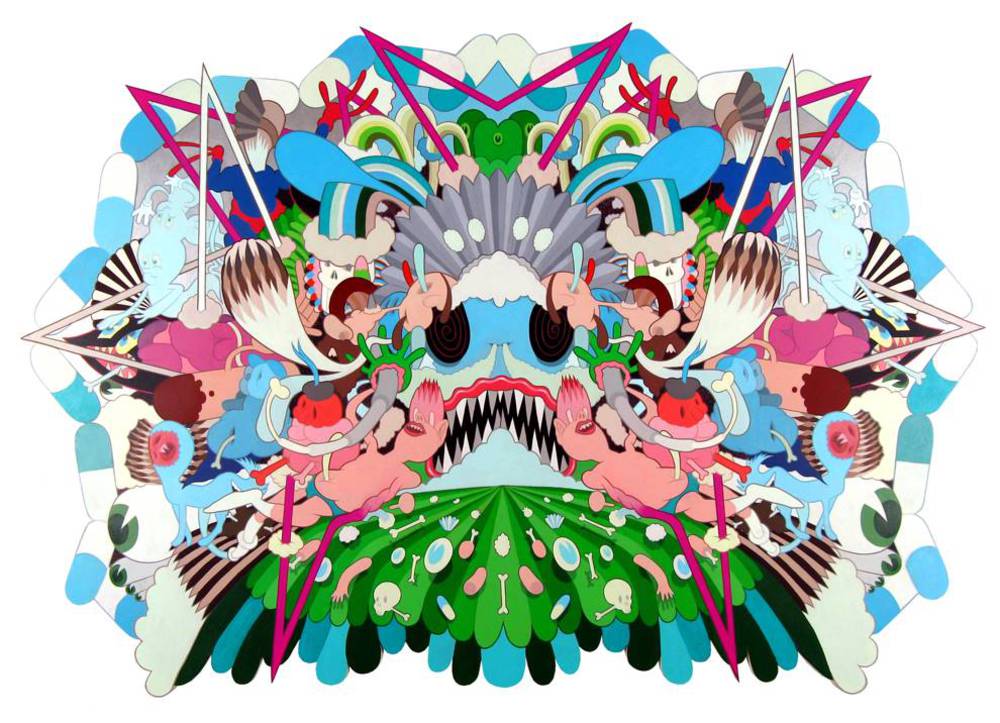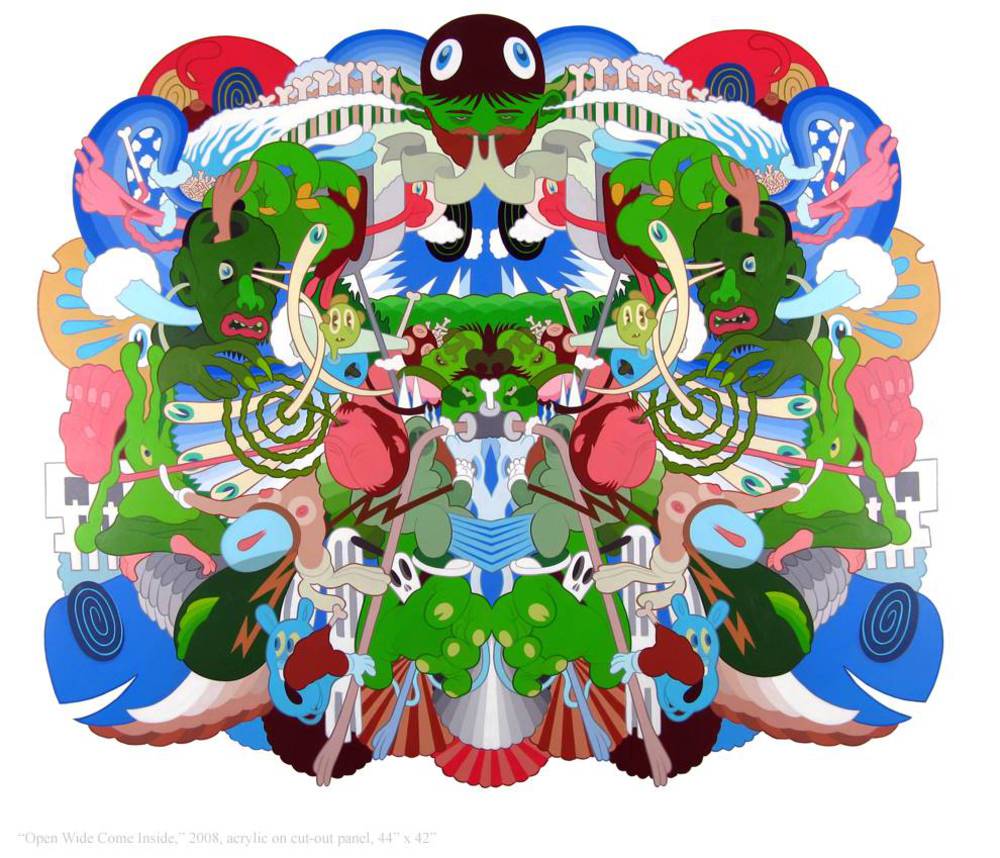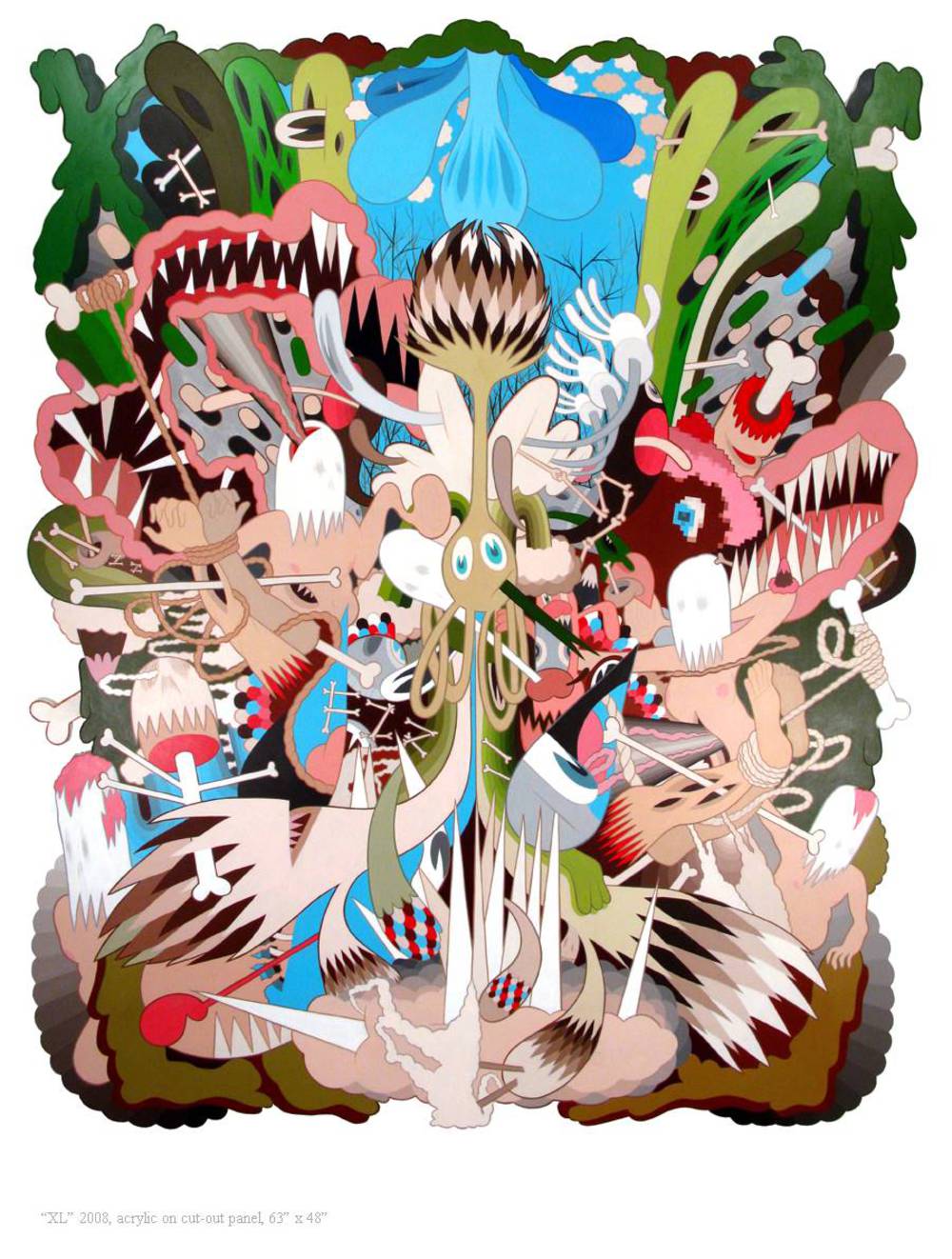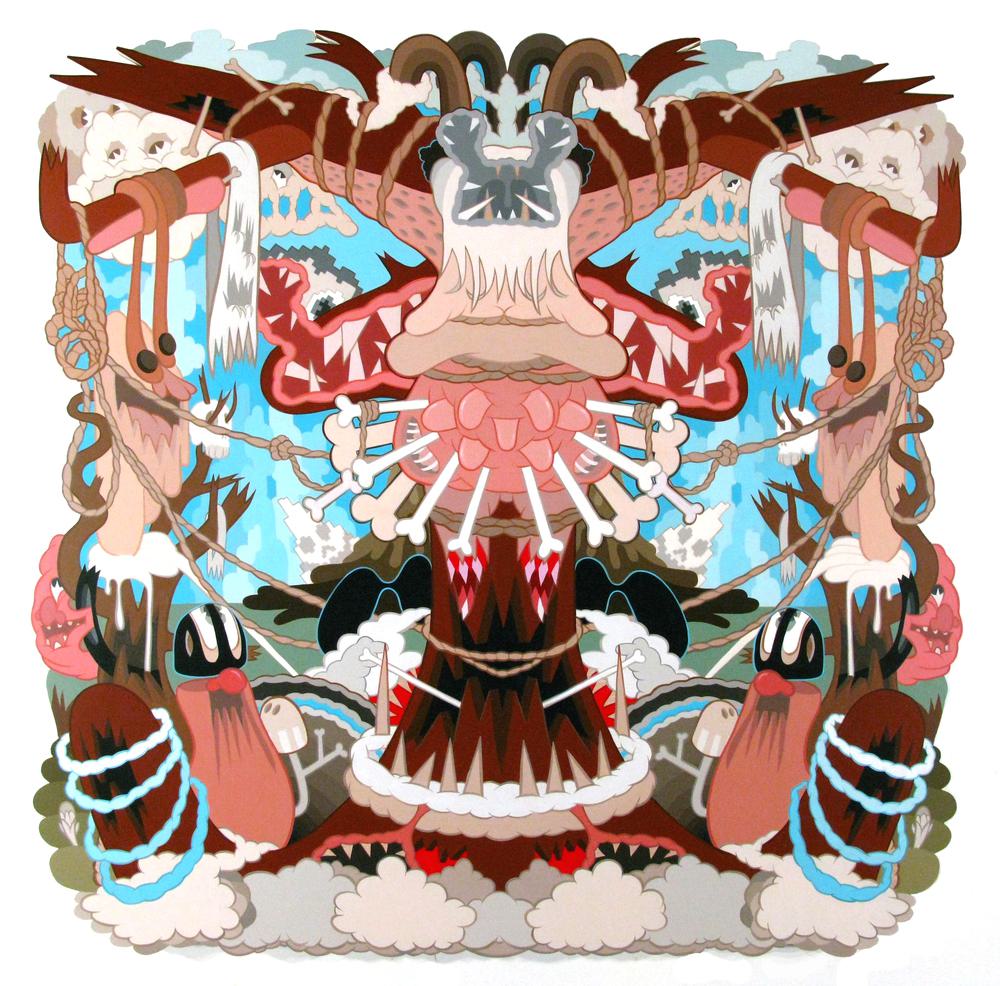 All images courtesy of Sam Gibbons. View more at
his home page
.