PIGMENT: Stunning Art Supply Shop in Japan by Terrada
Japanese design firm
TERRADA
has opened
PIGMENT
- an art supply laboratory in the Shinagawa area of Tokyo. A far cry from your average, utilitarian paint shop, the project stands as a monument to modern artistry and inspiration. A dazzling array of pigments line the massive walls as the eye is drawn inward thanks to a unified motif of parallel lines. From the minimal slate colored display surfaces to the suspended bamboo drop ceiling, there is a cohesiveness in this space which is as curious as it is inviting. Architect
Kengo Kuma
deftly manages to avoid too much uniformity and boredom, interrupting the perspective of these lines with sweeping bezier curves which add a dynamic flare. It's a design with just enough character to be striking, but not so over the top that it drowns out the real stars of the show - the supplies!
And what supplies are on display - an artist's dream come true! The idea behind
PIGMENT
is to push artists beyond the comfort zone of most commercially available paints and supplies. It's a tribute to the old school, when artisans made their own paints using a rich and varied palette. Boasting over 4,000 pigments, the store aims to please the most devout of purists and veterans, while bridging the gap to younger generations with a constant schedule of workshops and training initatives to ensure that patrons make the most of the sprawling inventory.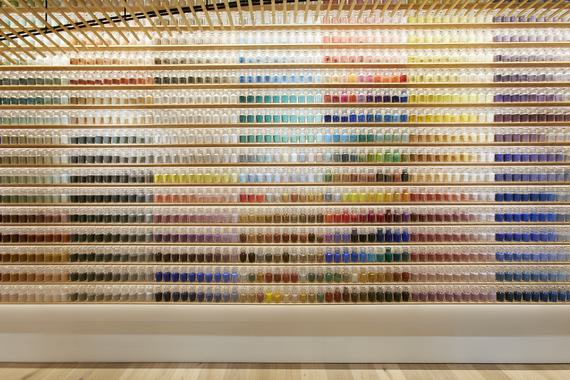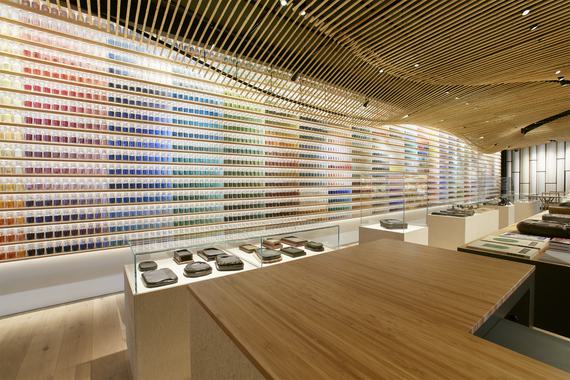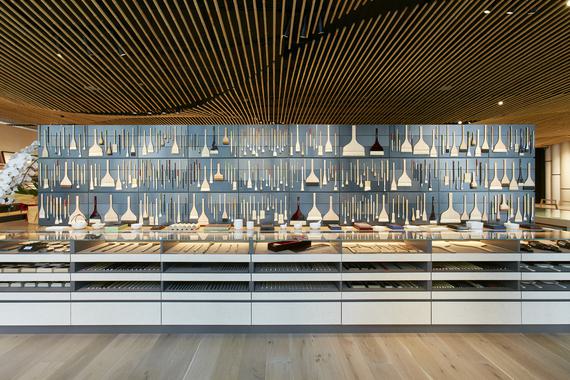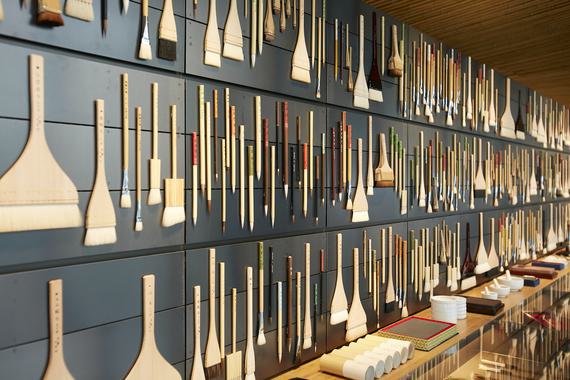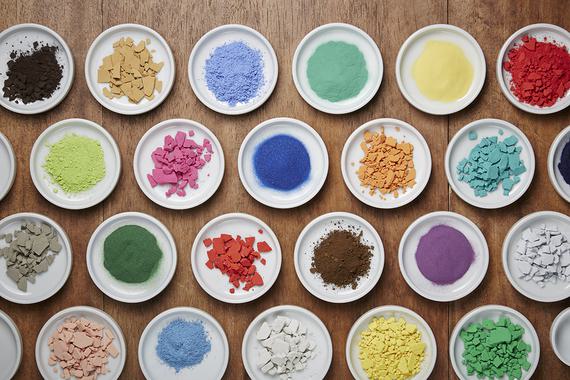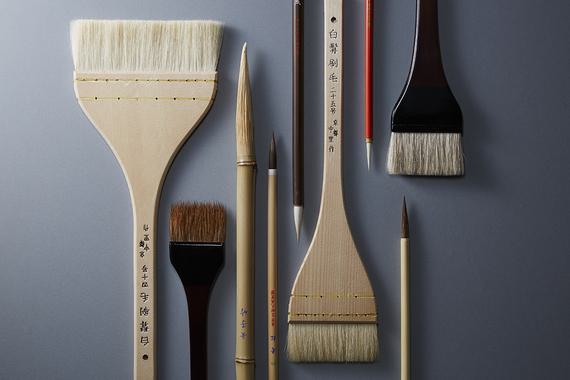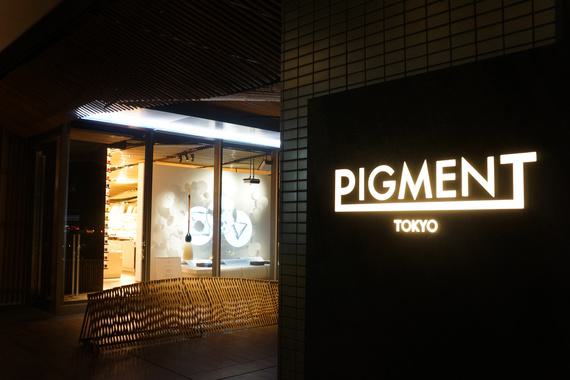 All images courtesy of
TERRADA
---
You might also like: