While many brands have attained global recognition, few enjoy a reputation for quality and luxury quite like Rolls-Royce. The history of this incredible brand begins with a tale of an unlikely alliance between two men from completely different backgrounds drawn to an industry for the love of their craft.
Rolls, meet Royce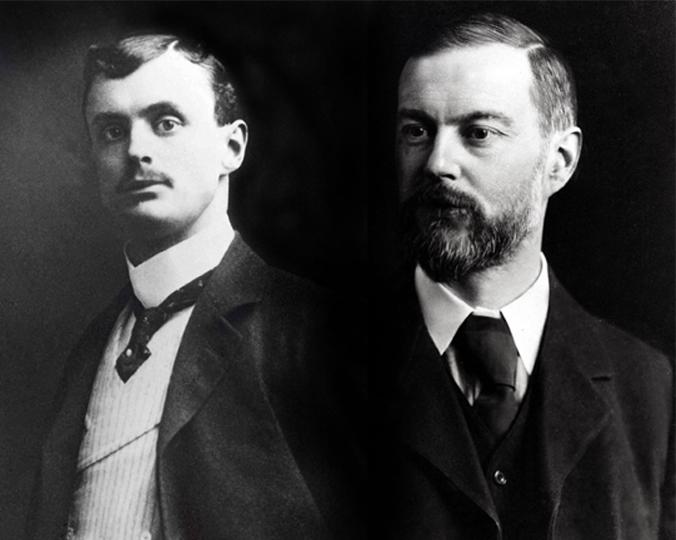 image courtesy of
Wikimedia Commons
Charles Rolls was an affluent man from a prestigious family. He attended the best schools and demonstrated an early passion for mechanical engineering, which would become his major at Trinity College in Cambridge. By the time he graduated, Rolls was already an accomplished motorist and in 1903 broke the world land speed record in Dublin driving a 30hp Mors at nearly 83mph.
By contrast Henry Royce was a self-taught man from humble beginnings. He worked his first job at the age of 9, selling newspapers and delivering telegrams. Royce demonstrated a great capacity for learning, acing school and finding his niche in electrical engineering. Cars weren't at the top of his list. But all of that changed the day he bought a second-hand two-cylinder Decauville, whose loud and terrible performance set his inner engineer on fire.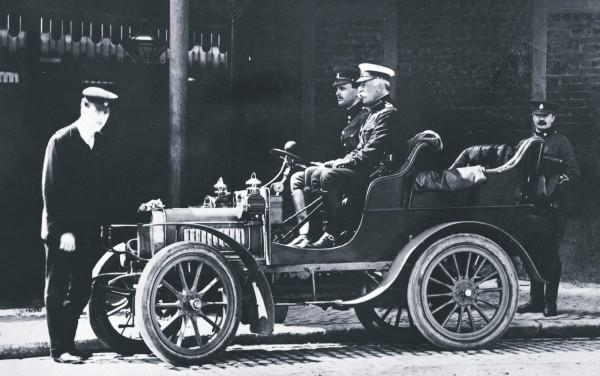 image courtesy of
Wikimedia Commons
This burning desire for perfection helped Royce not only build his first car, it established the very work ethic that would make his company famous, coining the motto "Take the best that exists and make it better." Within a year he had designed his own petrol engine. On April 1904, he drove his first Royce 10hp motor car into town.
The partners would finally meet thanks to Henry Edmunds - a longtime friend of Rolls and an investor in Royce's company who arranged the meeting of the great minds in May 1904. The pair took an immediate respect to each other. They spoke the same language and shared the same goals. Rolls took Royce's latest prototype for a spin and knew without a doubt that it was the engine he was looking for and an instant partnership was formed.
The Hyphen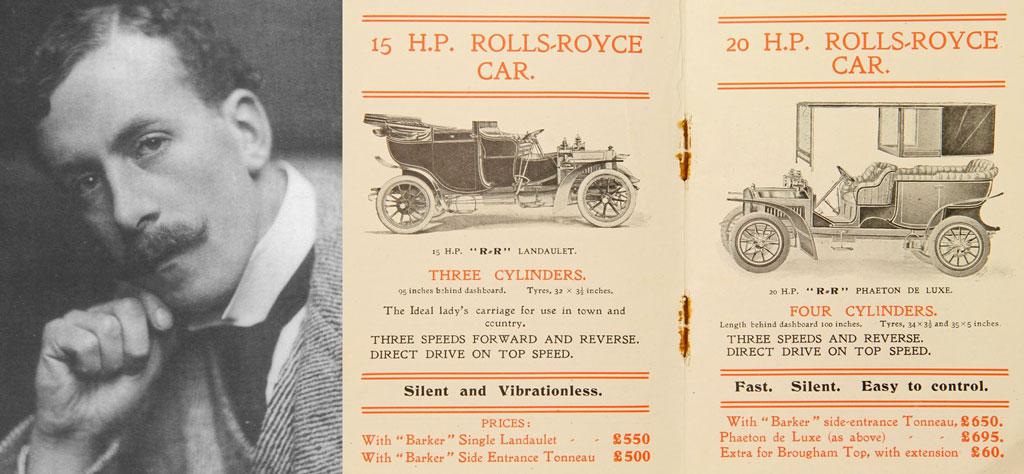 image courtesy of
Morlands (Glastonbury) Limited
Some have noticed that there is actually a hyphen in the brand's name. While most might dismiss it as a use of concatenating punctuation, it's a metaphor for Claude Johnson, the man who helped propel the brand to a new level. A brilliant marketer by nature, he took his role as the company's Managing Director quite seriously. One of his earliest adverts effectively set the tone for the brand's overall perception:
"The six-cylinder Rolls‑Royce – not one of the best, but the Best Car in the World."
A bold claim indeed, but in this particular case Johnson was correct, because he knew the product would live up to the hype. And just like that, he created a vision that would propel and embody the brand forever.
The Logo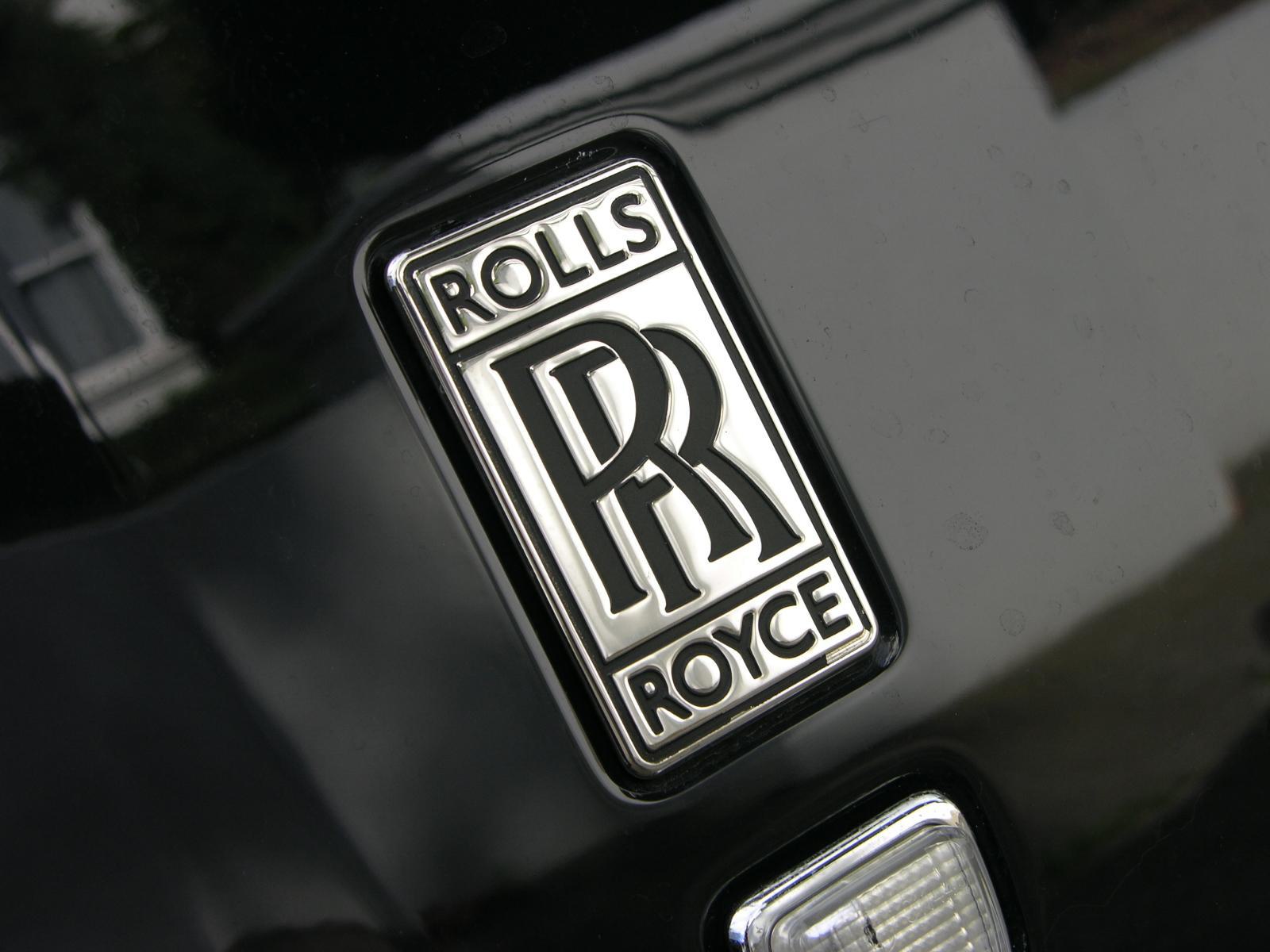 image courtesy of
Pixabay
A mildly seriffed typeface with two superimposed initials. A visual concept that takes on a far more luxurious form as the two R's interact and cladding the logo in black and silver accentuates. The emblem is framed by the full name, broken onto two sections - each one divided by thick lines and fenced in by a streamlined rectangle. The corners are slightly rounded off, giving the logo a sleek and modern look that has stood the test of time.
The Spirit of Ecstacy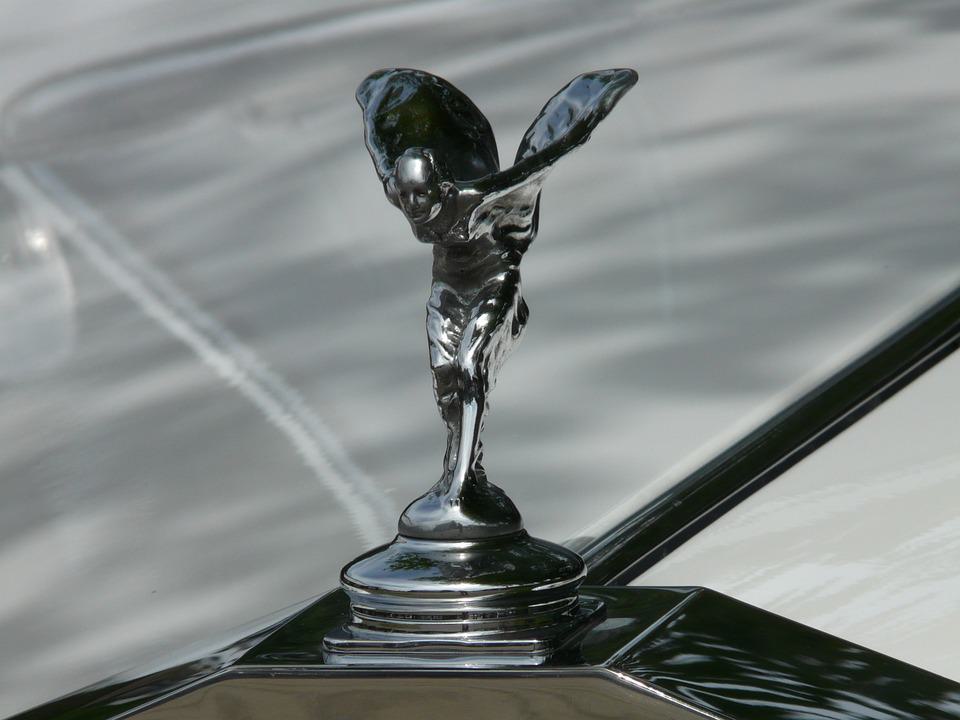 image courtesy of
Pixabay
From the beginning, Rolls-Royce understood they were marketing a superior product and weren't afraid to charge top dollar. But people soon began to bring up the lack of a proper hood ornament - a detail which had grown increasingly popular amongst the high end car manufacturers of the time.
Once again Claude Johnson came to the rescue with another symbol, one that would stand for: "Speed with silence, absence of vibration - the mysterious harnessing of great energy and a living organism of superb grace."
He Commissioned Charles Robinson Syke, a friend and highly talented sculptor. Syke took this idea and ran with it, to the point where he even surprised himself with how well the concept had materialized. He described his creation as "a graceful little goddess, who has selected road travel as her supreme delight"
You can see this clearly in the bold forward motion of her pose, arms thrown back and dress unfurling towards the heavens like wings; right down to her face, lit from within by an expression of effortless freedom and grace.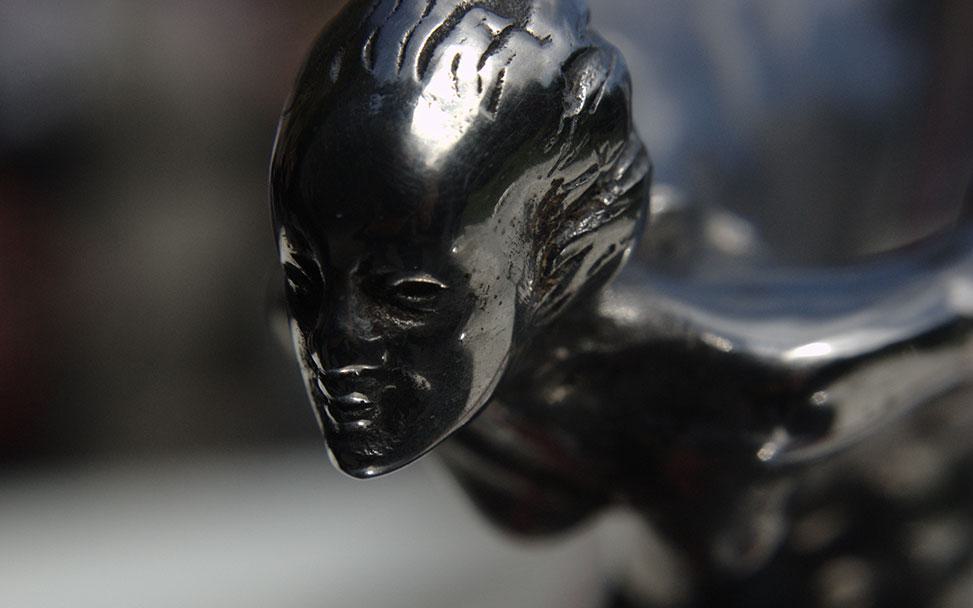 image courtesy of
@Shever
on Flickr ## CONCLUSION
After more than a century in operation, Rolls Royce has set the highest bar for the automotive industry. And while their cars certainly look different today, there is no mistaking the timelessness of their logo or the Spirit of Ecstasy.
Fine Print Art is an educational independent research publication. The above content has not been officially sponsored by Rolls Royce Holdings.