Holon Institute of Technology (HIT) designers Luka Or and Keren Tomer asked their students to reinvent one of the world's most ubiquitous drawing tools. Not since its invention in 1564 has the humble pencil received such a drastic and functional upgrade. So many head slapping "why didn't I think of that" moments in this project. From roller pencils to a wide assortment of graphite brushes, and even the teeth pencil for kids to write letters to the Tooth Fairy - the amount of imagination and ingenuity in these designs offer a novel spin on something most people take for granted as an optimal design.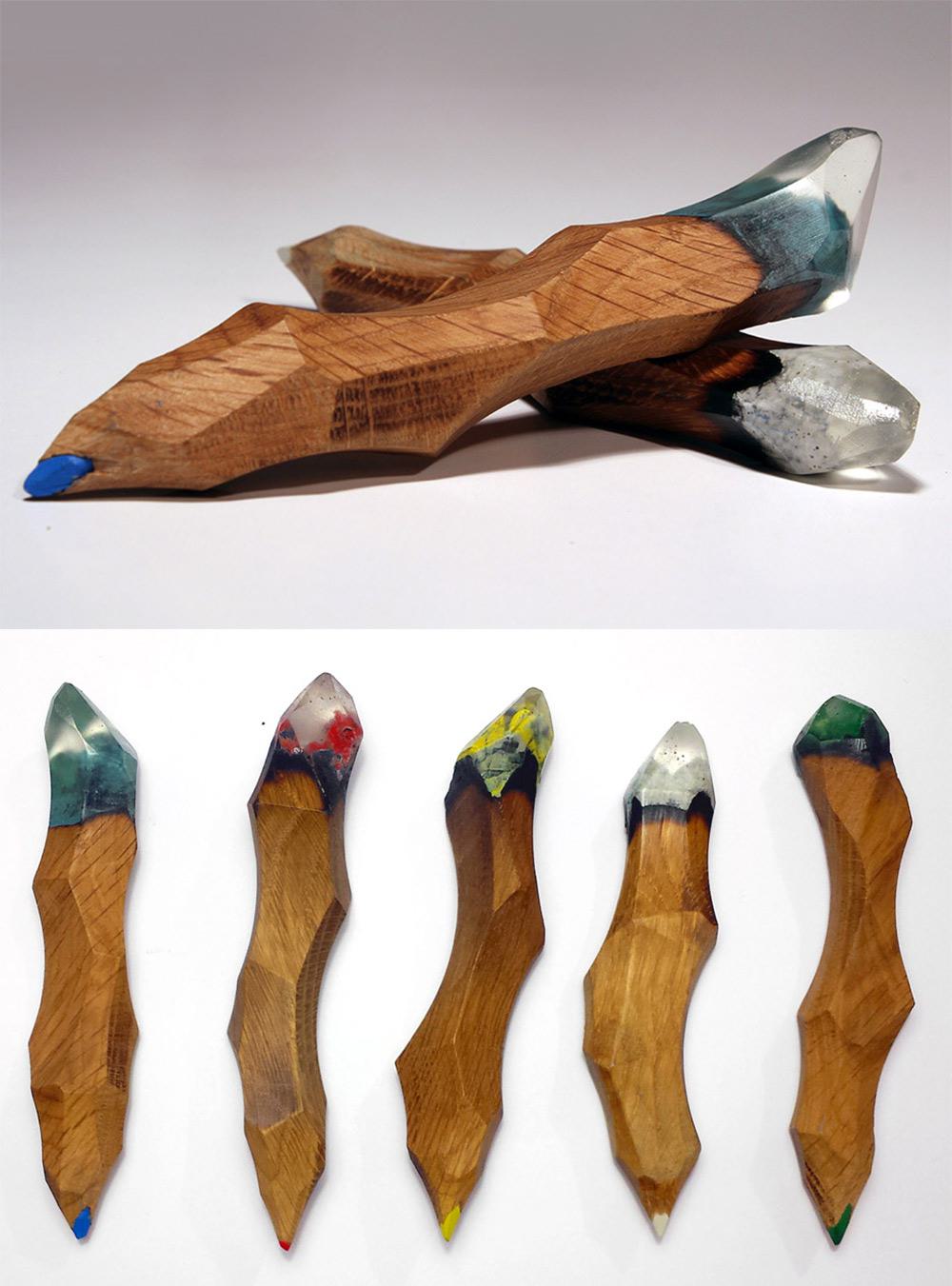 Student Evgeny Barkov give the pencil a prehistoric overhaul with these wood and polymer pencils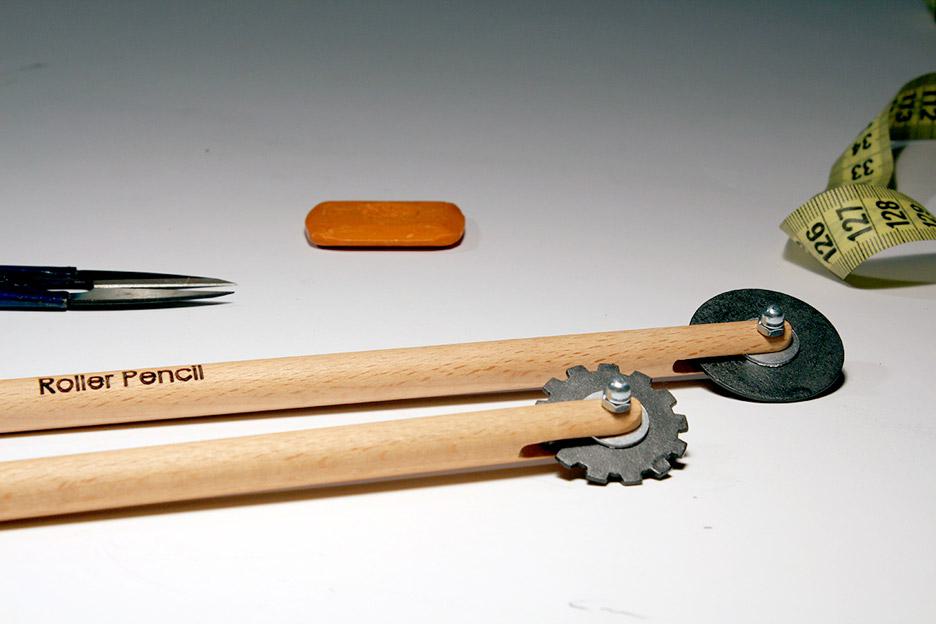 Student Noy Meiri created these roller pencils to facilitate pattern making in fashion design.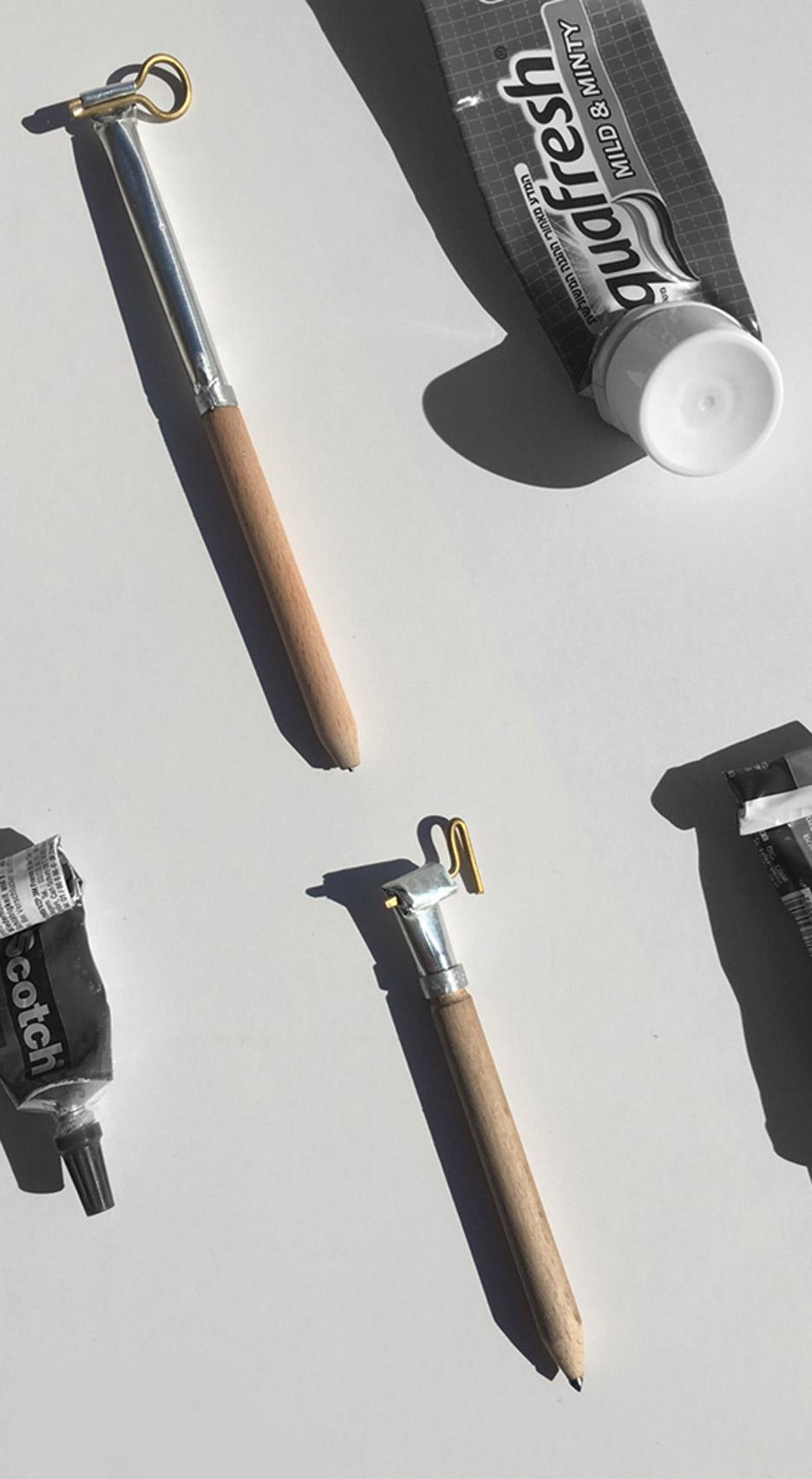 Student Yam Amir creates a tethered tube whose constraints provide interesting possibilities.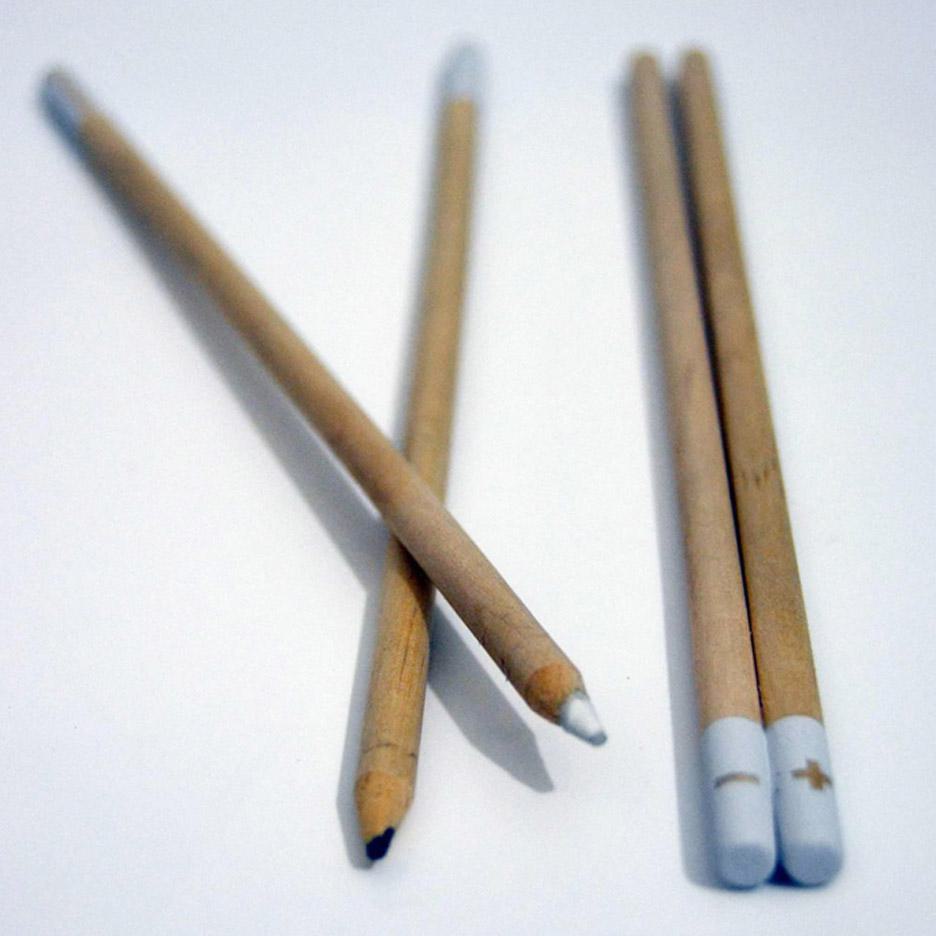 Student Yael Hasid separates form and function with his +- pencils for writing and erasing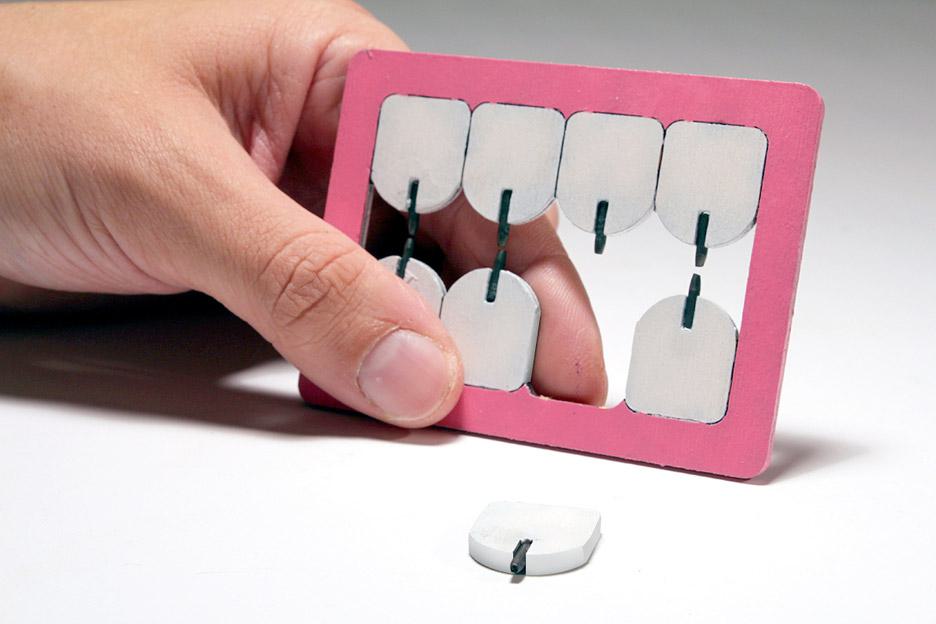 Student Eitan Bercovich designed a pencil for children writing a letter to the tooth fairy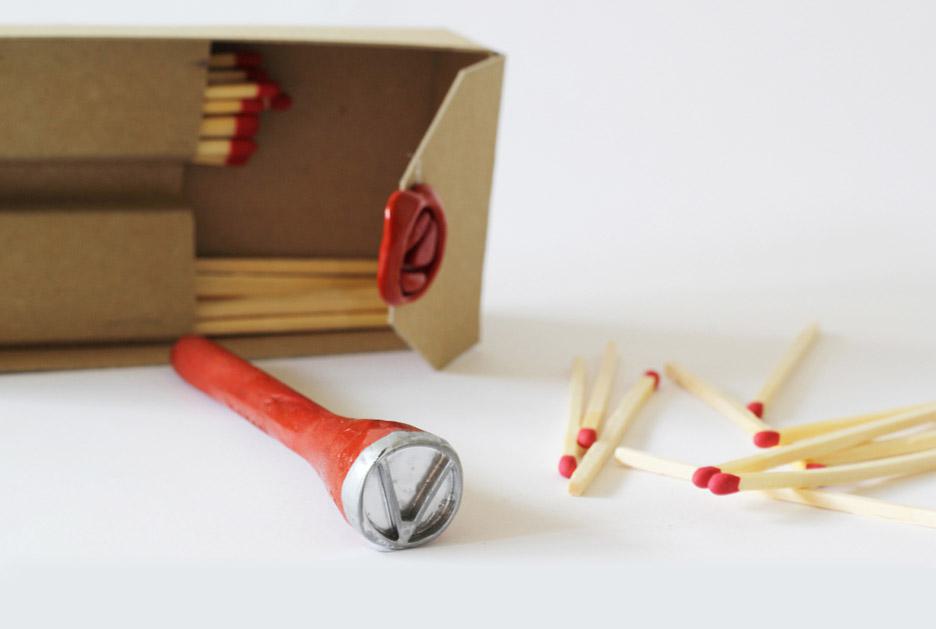 Student Gal Yacobi merges pencil and stamp which can write and seal letters.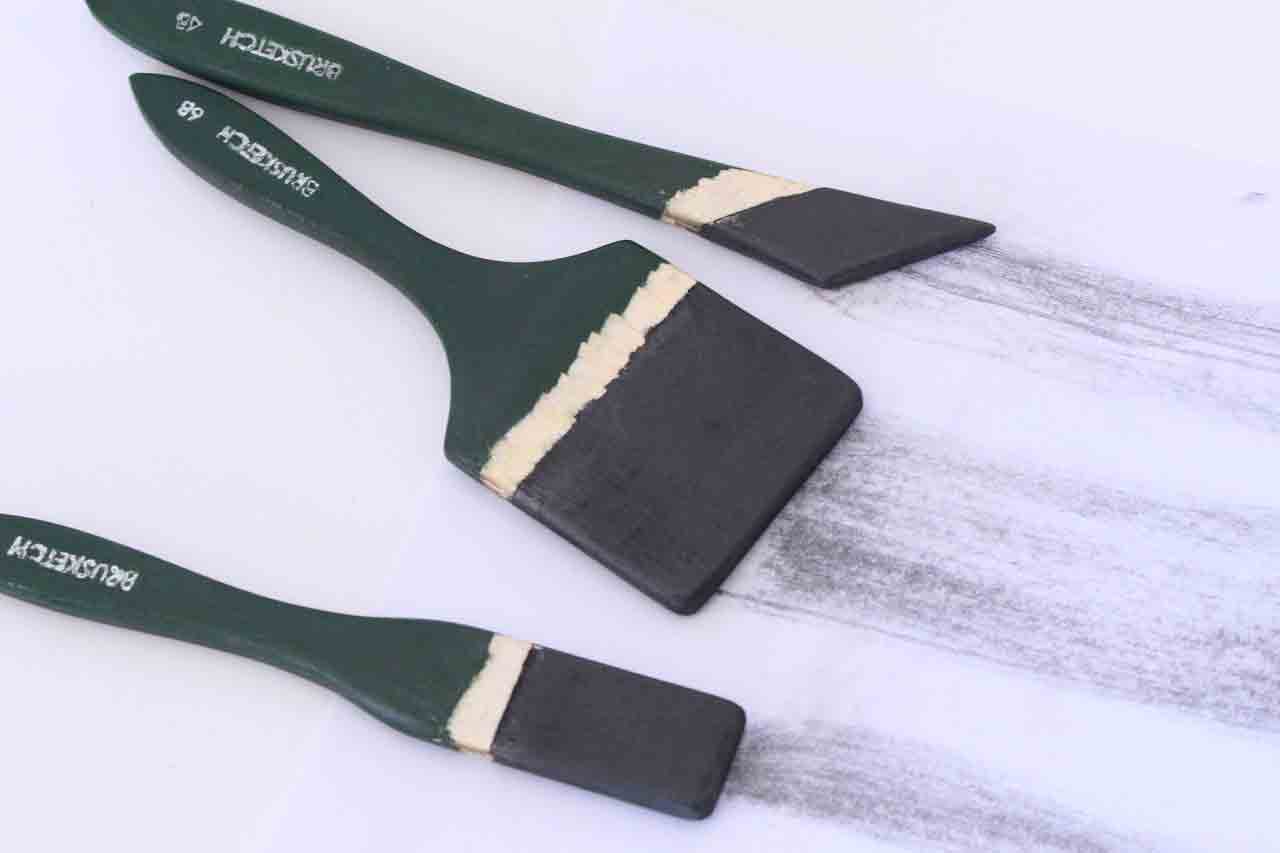 Student Ofra Oberman created a series of brush pencils designed for a more flowing sketching experience
Closing Thoughts
As a new year approaches, we can't help but be inspired by such fundamental innovation. If there is any resolution we have for 2016, it's to cultivate our curiosity as productively and brilliantly as these young minds have.
In that spirit, we at Fine Print wish you a happy and prosperous New Year. Here's to a world of new possibilities in 2016!
Photography by Luka Or All images courtesy of Holon Institute of Technology. View more at their home page .