Moroccan Church Gets Okuda Makeover
Posted on
March 16th 2016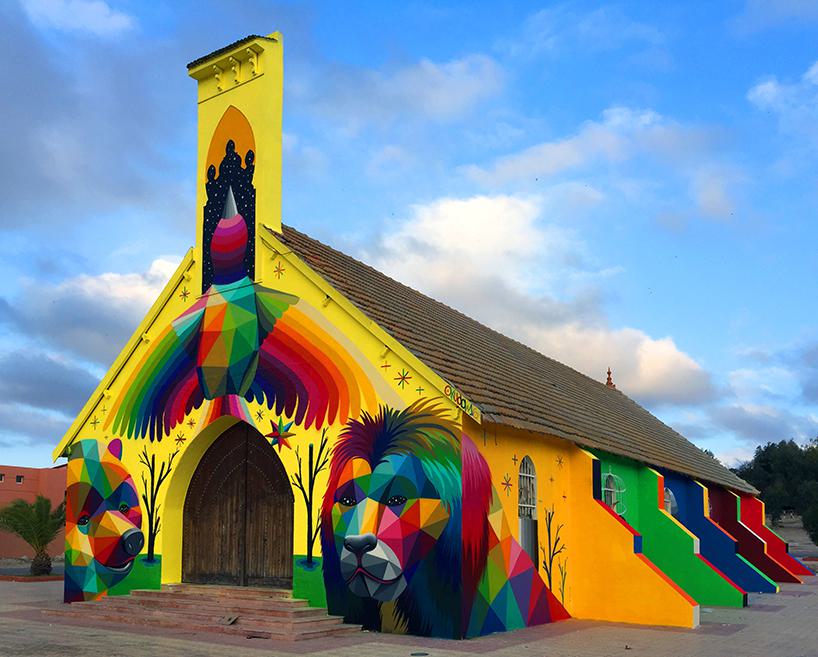 Street artist Okuda San Miguel is at it again. Hot on the heels of his ambitious project, which transformed a spanish church into a colorful skatepark, the Santander native has adorned yet another place of worship, this time Youssoufia, Morocco as part of the The British Council's ongoing Street Art Caravane.
Okuda has titled this piece "11 Mirages to Freedom" - a theme reflected in the motif of giant faces, both human and animal, painted in the niches of the building's facade. Each portrait makes use of the the church's barred windows above its head - where the artist has cleverly repurposed the arched apertures as birdcages. It's not difficult to decipher the message of liberation here. The peak of the facade is occupied by a bird taking flight, and stretching into blinking expanse of the cosmos - a visual element which stands in stark contrast to the vibrant yellow that dominates the edifice. This is classic Okuda folks, dazzling color, simple shapes and a keen sensibility for designing murals that are just as interactive with their surroundings, as they are beautiful.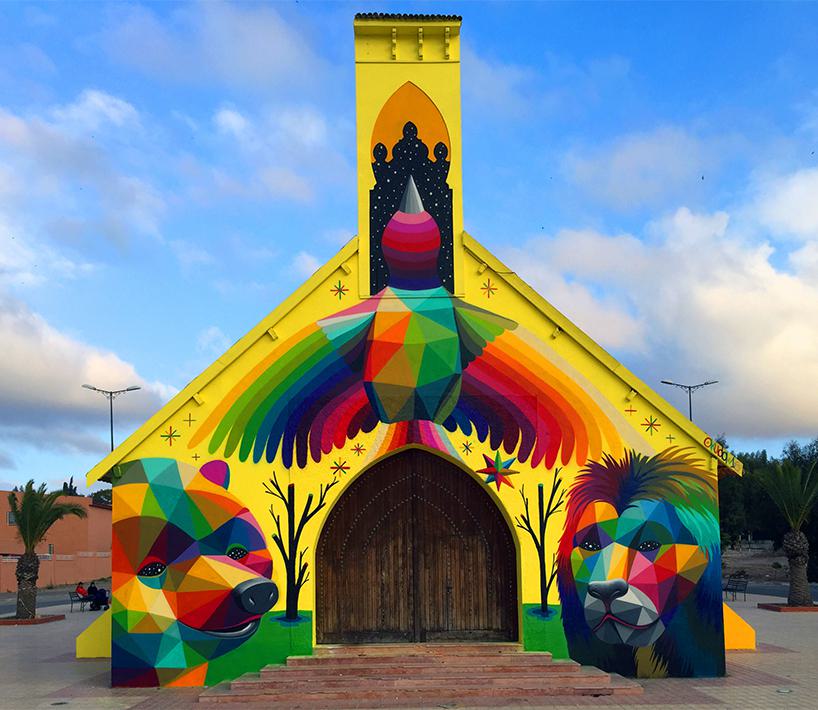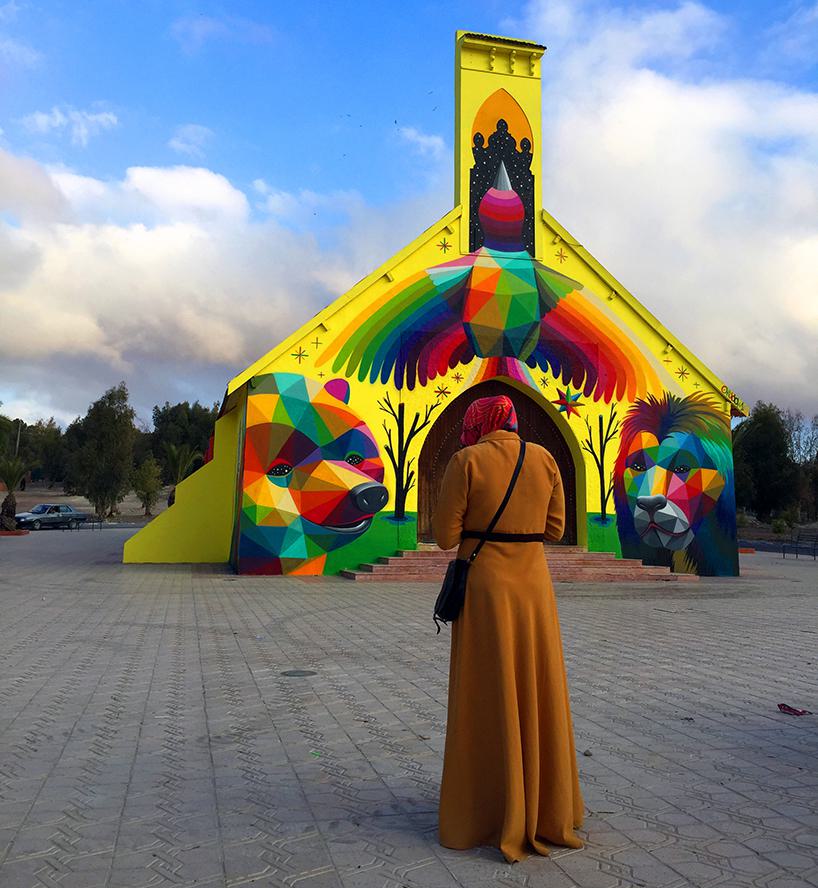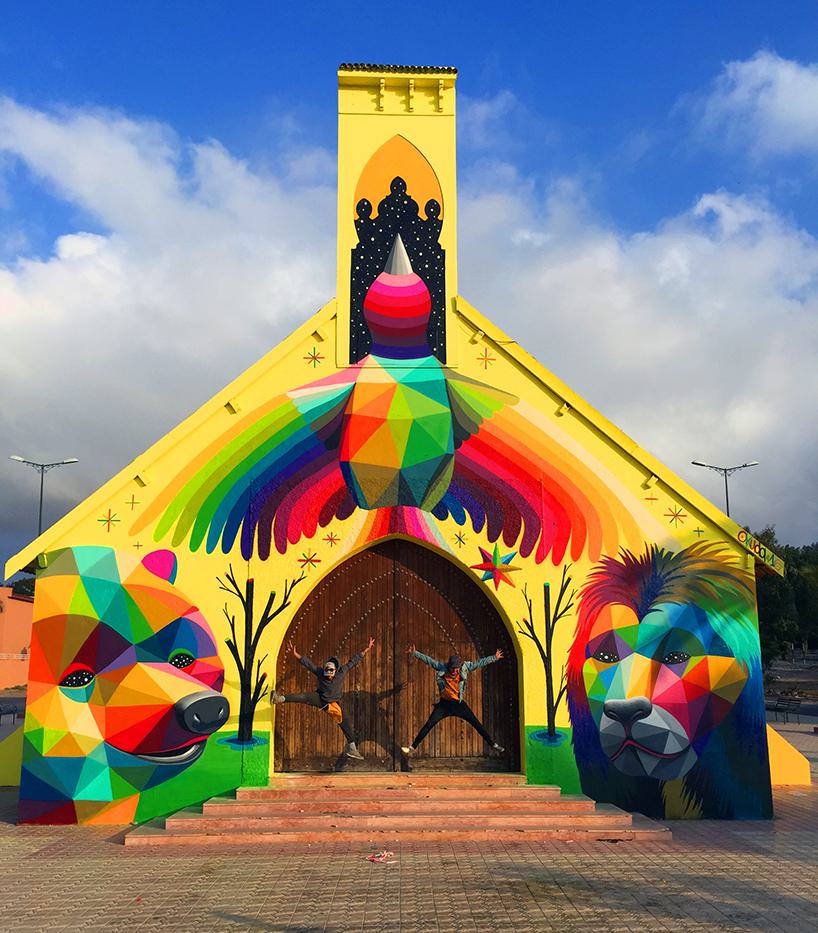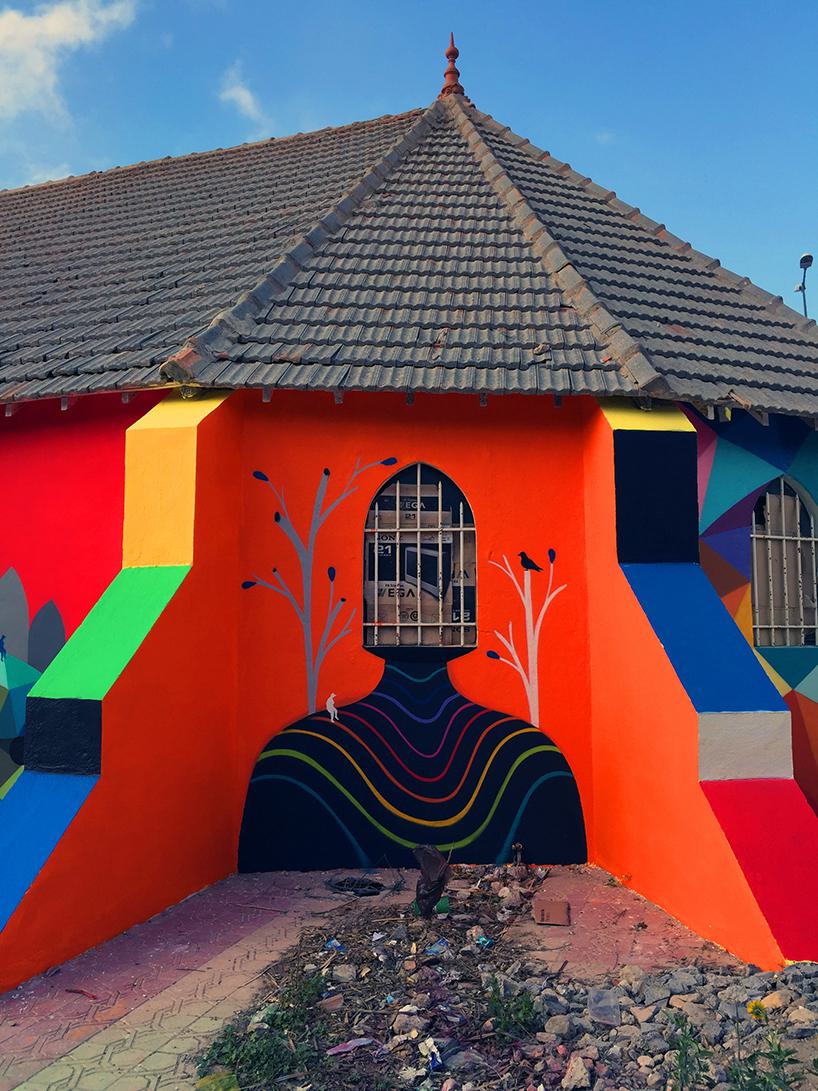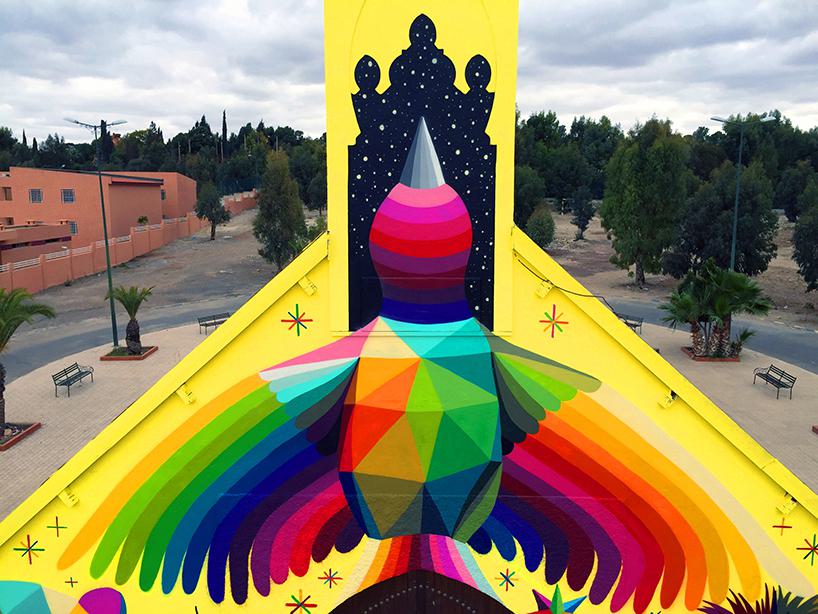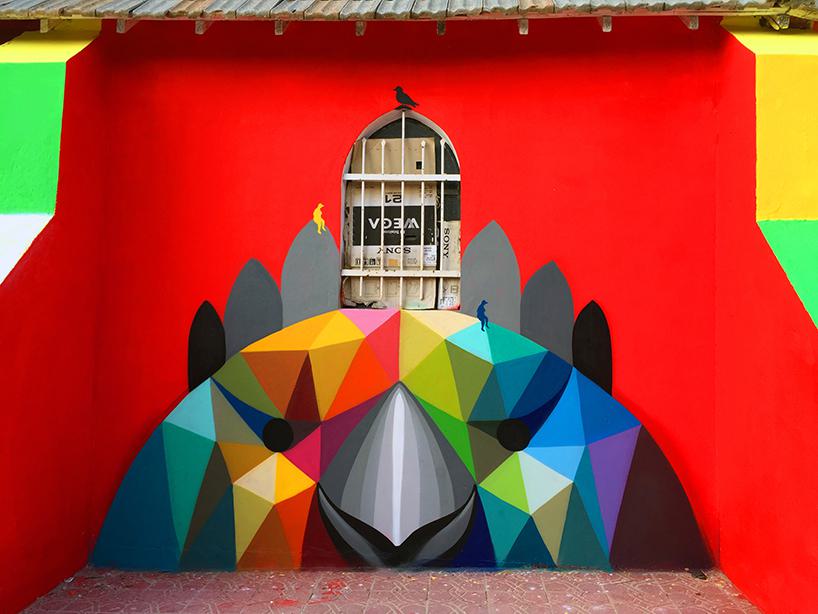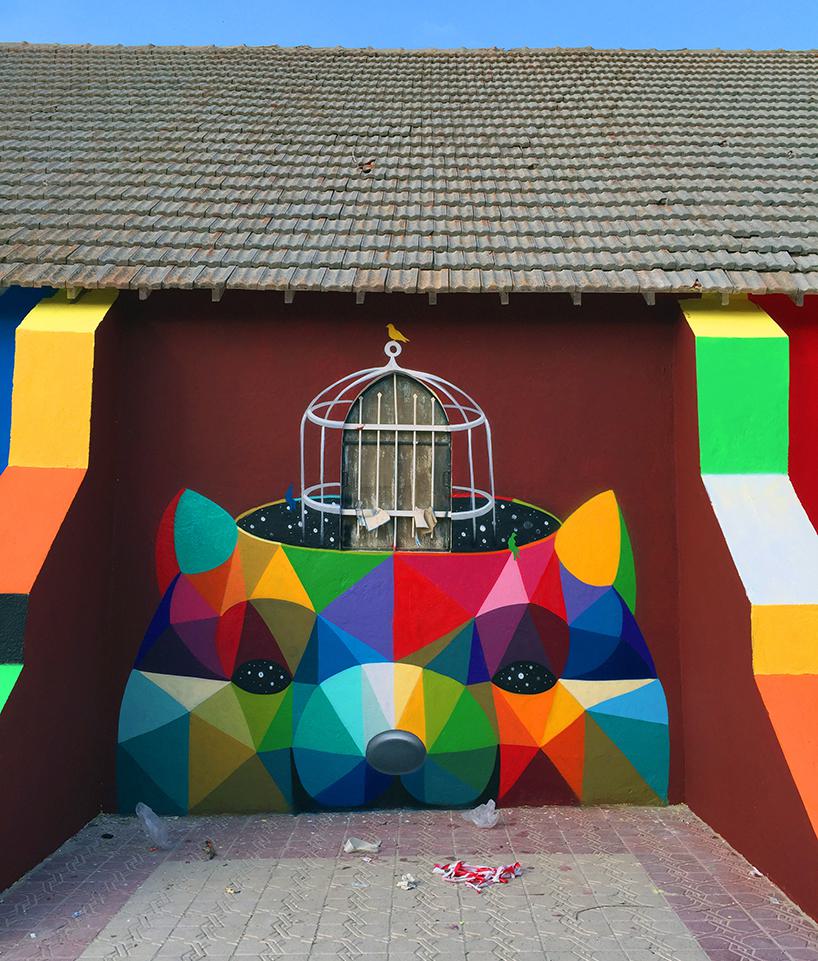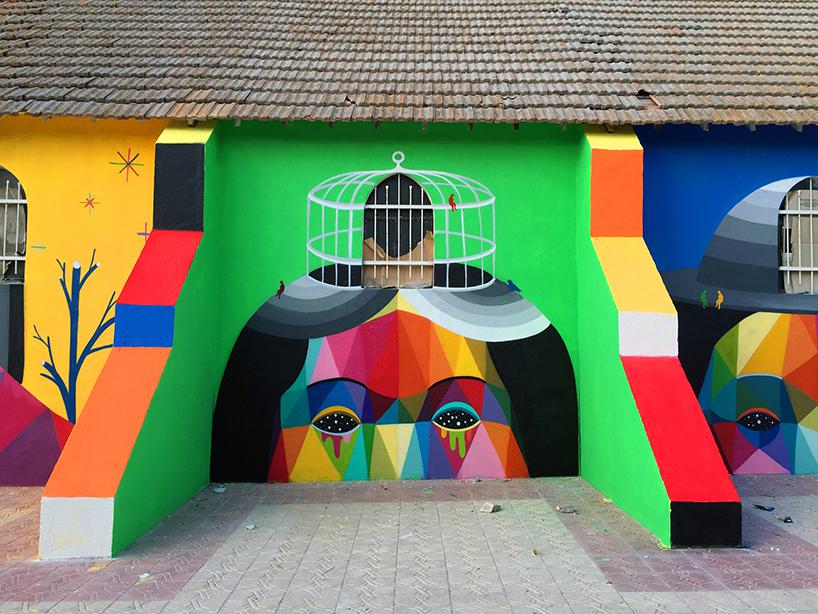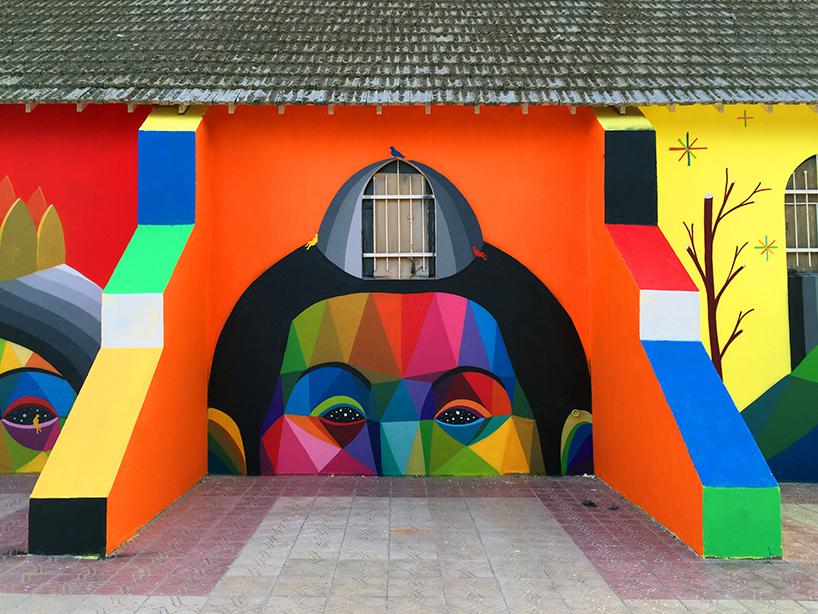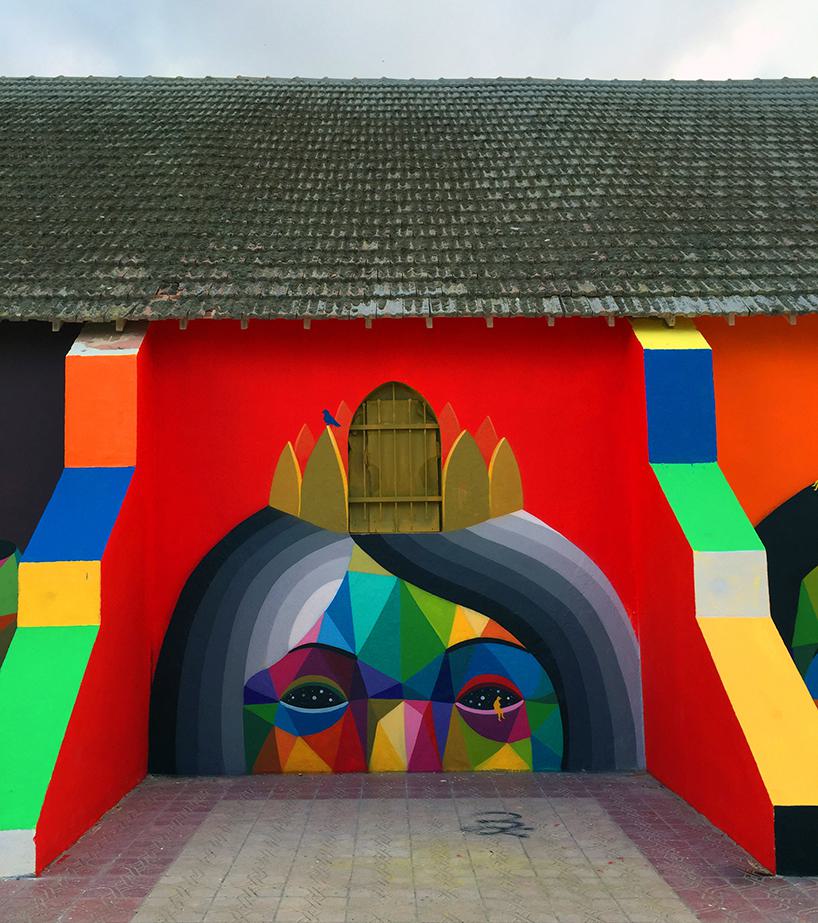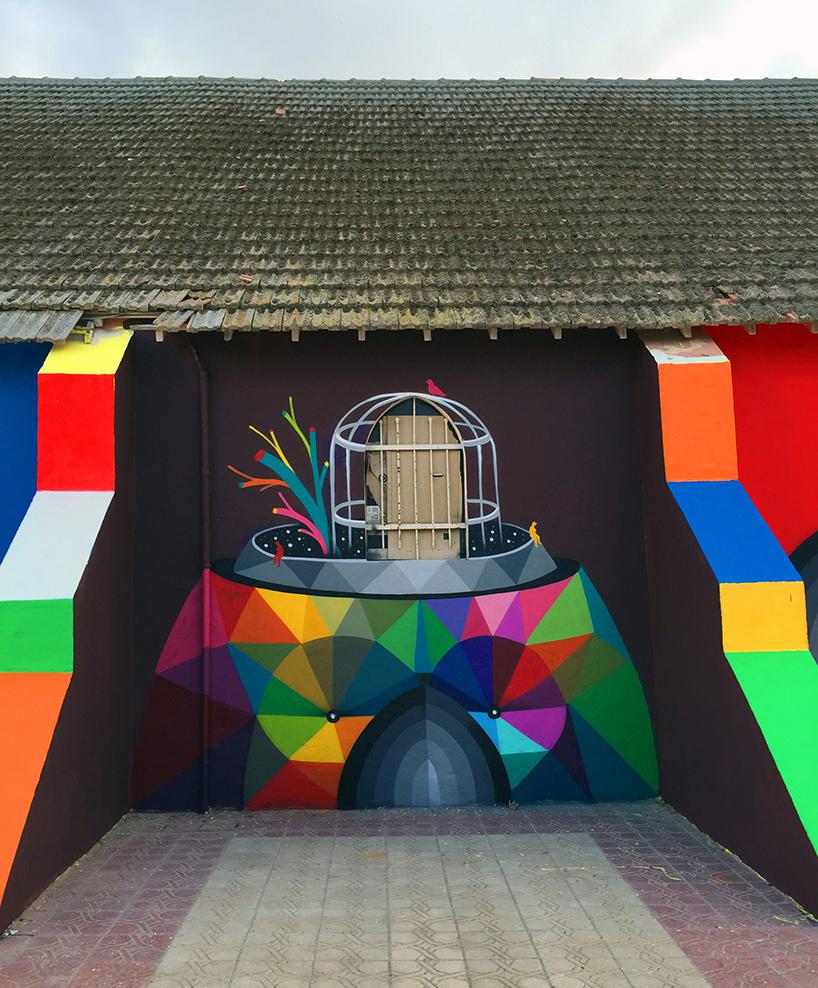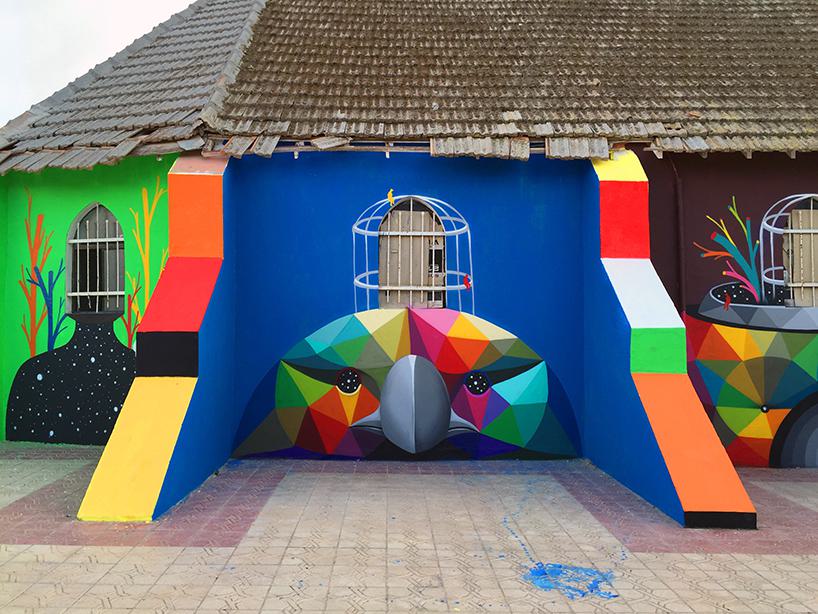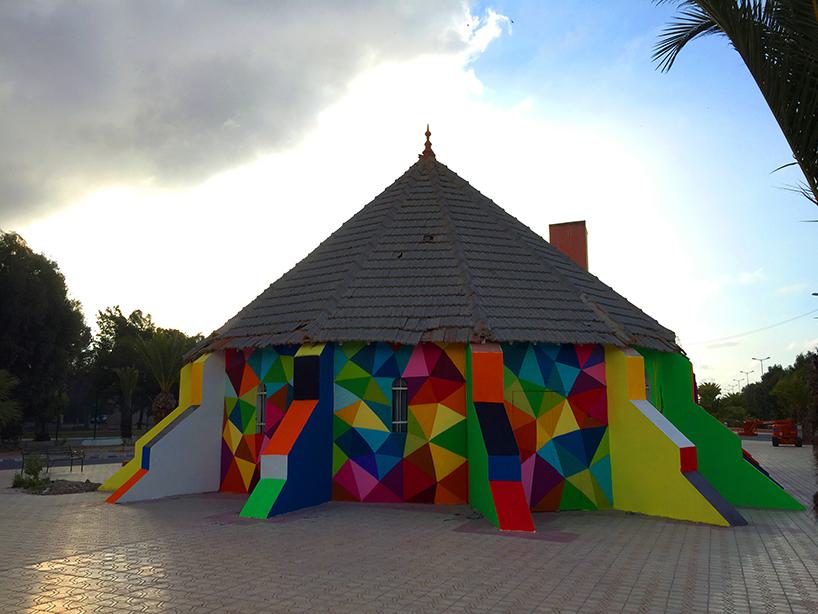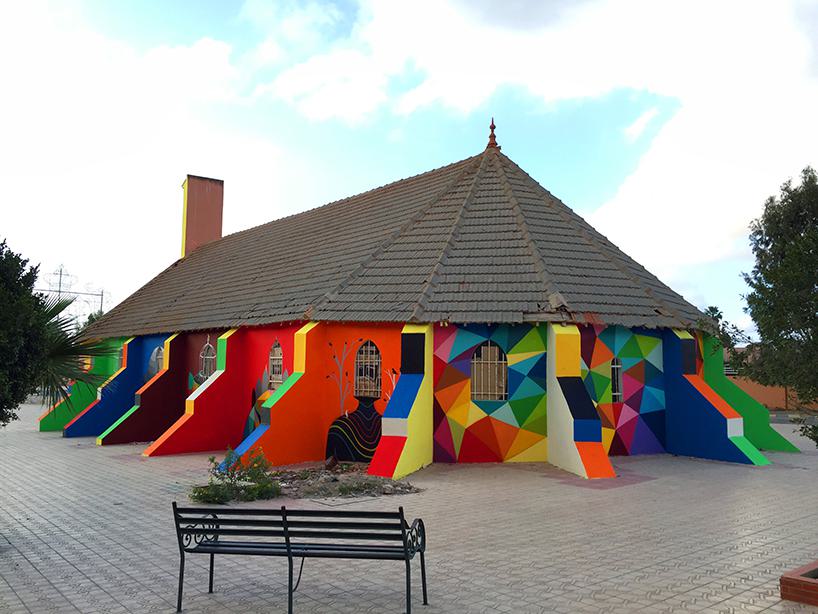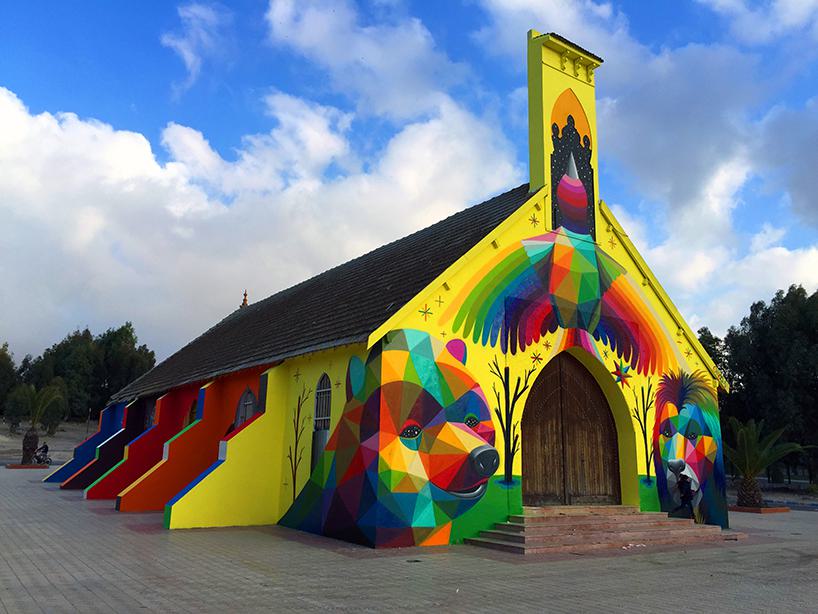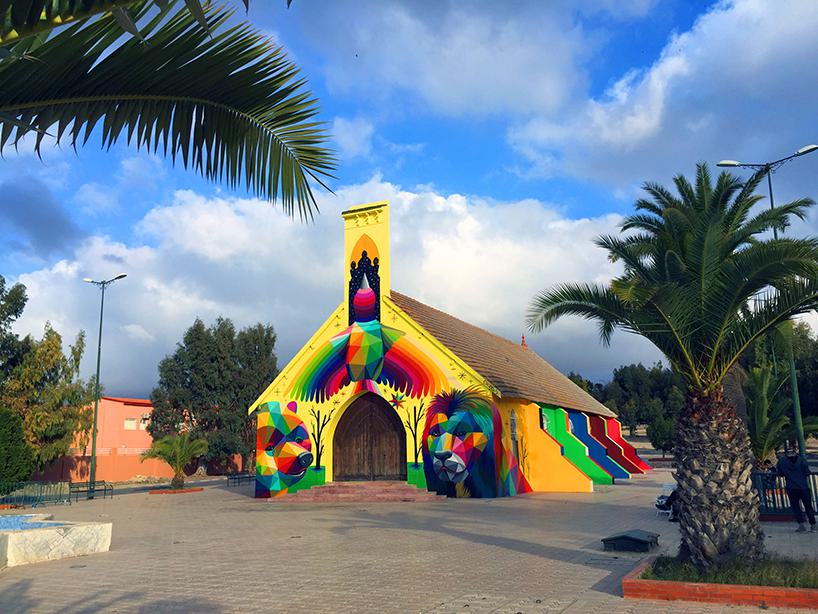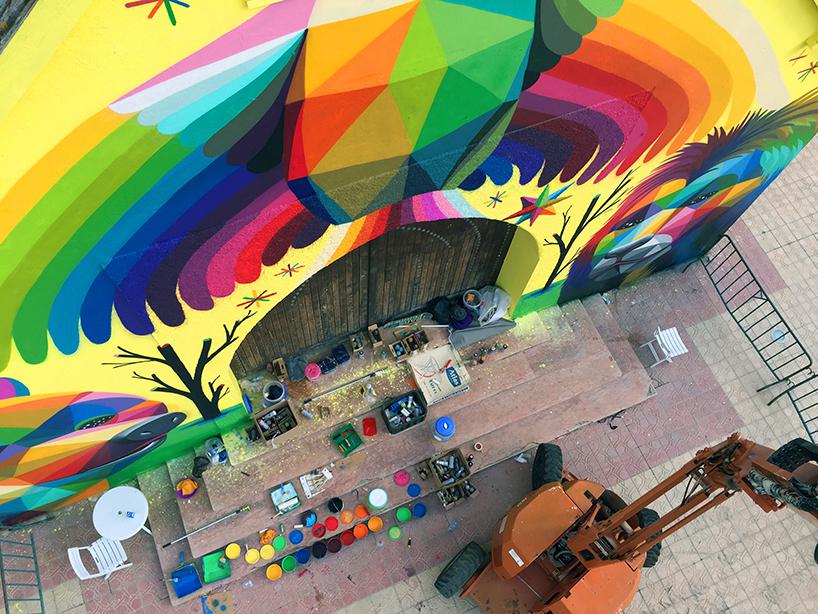 All images courtesy of Okuda San Miguel. View more at
his home page
or visit him on
Facebook
.