Zaha Hadid Merges Highline and Skyline at 520 West 28th Street
Posted on
September 28th 2016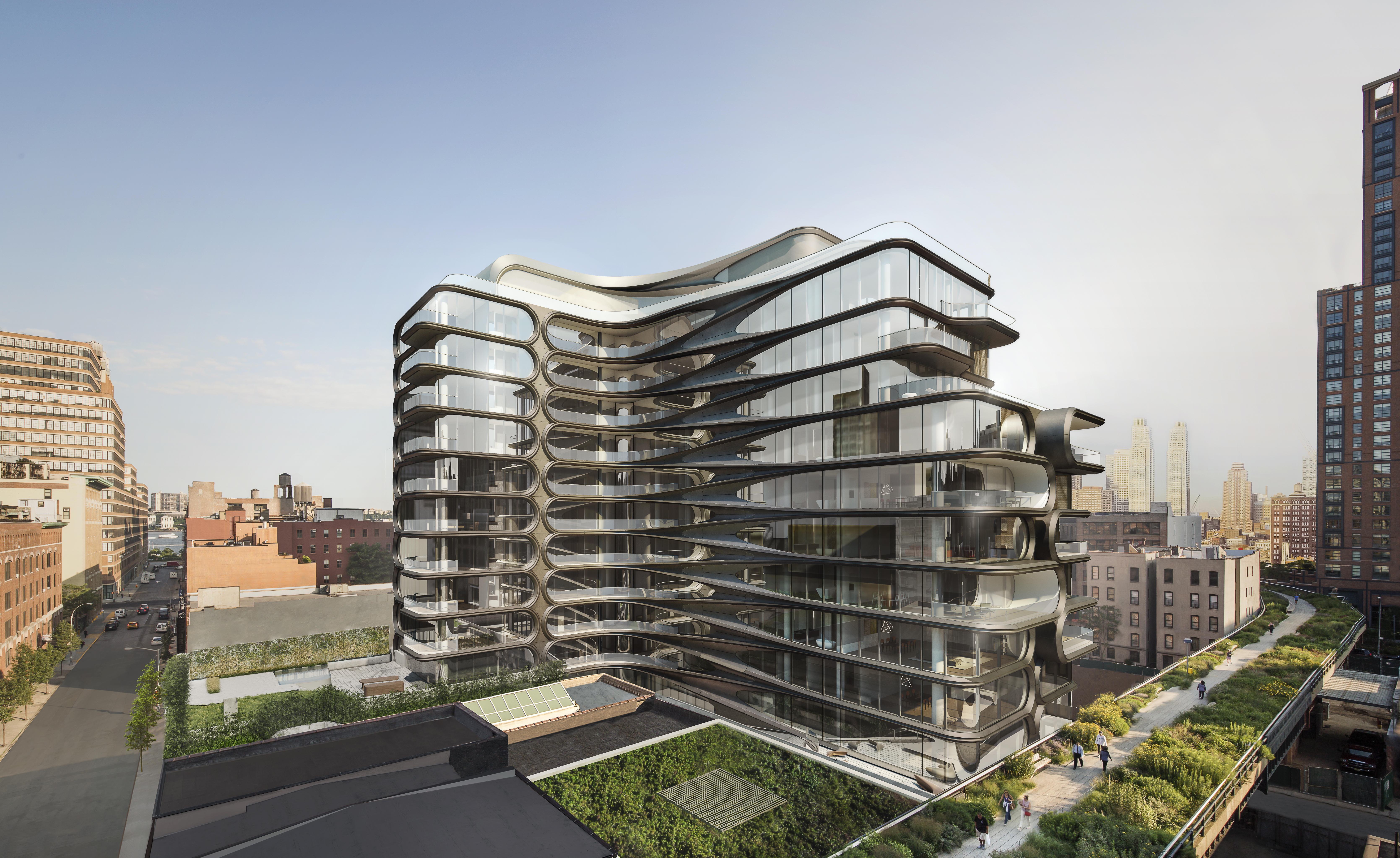 It's been roughly six months since architecture icon Zaha Hadid left us, but her work continues thanks to the legacy she left behind. Her final design for a NYC residence has begun at 520 West 28th Street. At this location one may already witness her trademark aesthetic of unorthodox, flowing forms rising 11 storeys from the asphalt. What little is left to the imagination is revealed, thanks to clear visualizations of this project by 3d rendering expert Hayes Davidson who has depicted her creation in astonishing detail.
This is classic Hadid at play, where nary a sharp corner can be found. Windows are rounded to the extreme, some given the illusion of elasticity where walls meet and frames are stretched beyond their circular templates to conform to new planes. The interior is rife with diagonal lines, a lofty lobby and rooms with stunning, world-class views of the city that never sleeps.
As usual Zaha has paid attention not just to the edifice, but the relation to its surroundings. The interaction between the building and its environment is punctuated by its proximity to Chelsea's High Line - providing an ideal perch from which one may not only marvel at a sea of shining lights but also observe countless people enjoying a peaceful stroll amidst the perpetual hustle of these city streets.
Much like the Highline itself, Zaha's work is a breath of fresh air - a visual oasis from the right angles and glass boxes that have dominated the Big Apple since the days of Mid-Century Minimalism. There's a softness here that makes for more cozy living without sacrificing one iota of style or modern appeal. With this final stroke of genius on Gotham's streets Hadid has once again given us a glimpse of future living today. In her own words:
"I've always been fascinated by the High Line and its possibilities for the city.  Decades ago, I used to visit the galleries in the area and consider how to build along the route. It's very exciting to be building there. The design engages with the city while concepts of fluid spatial flow create a dynamic new living environment."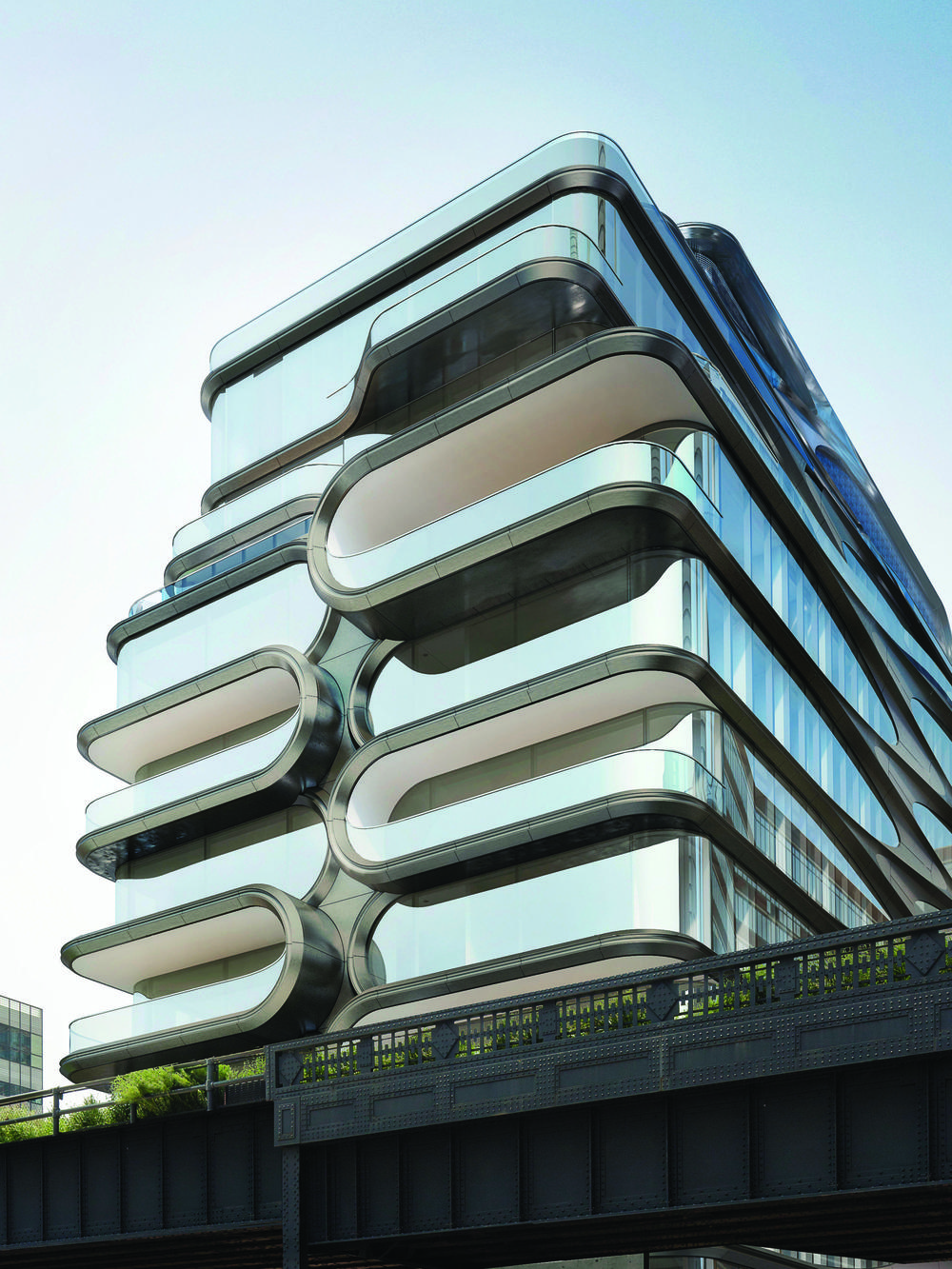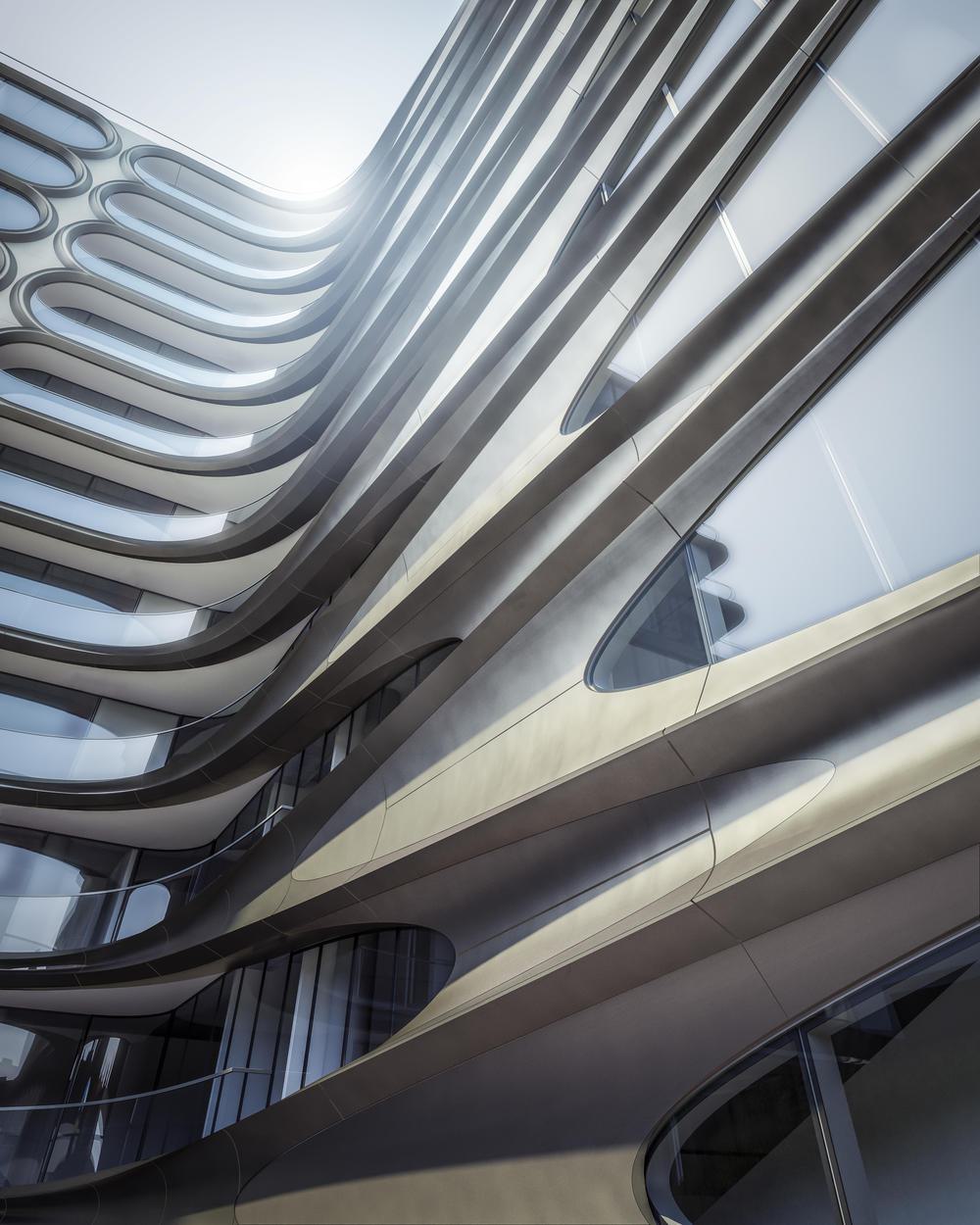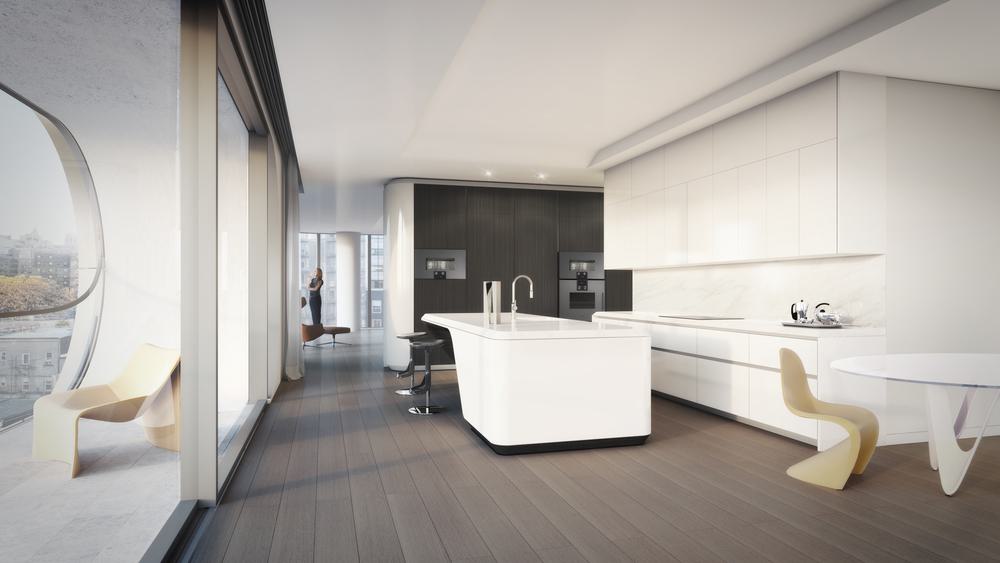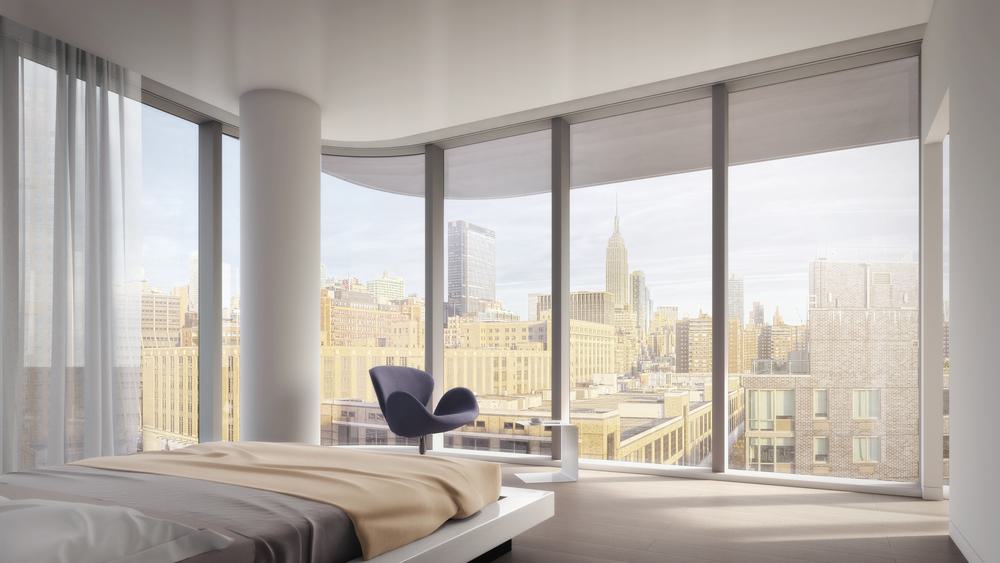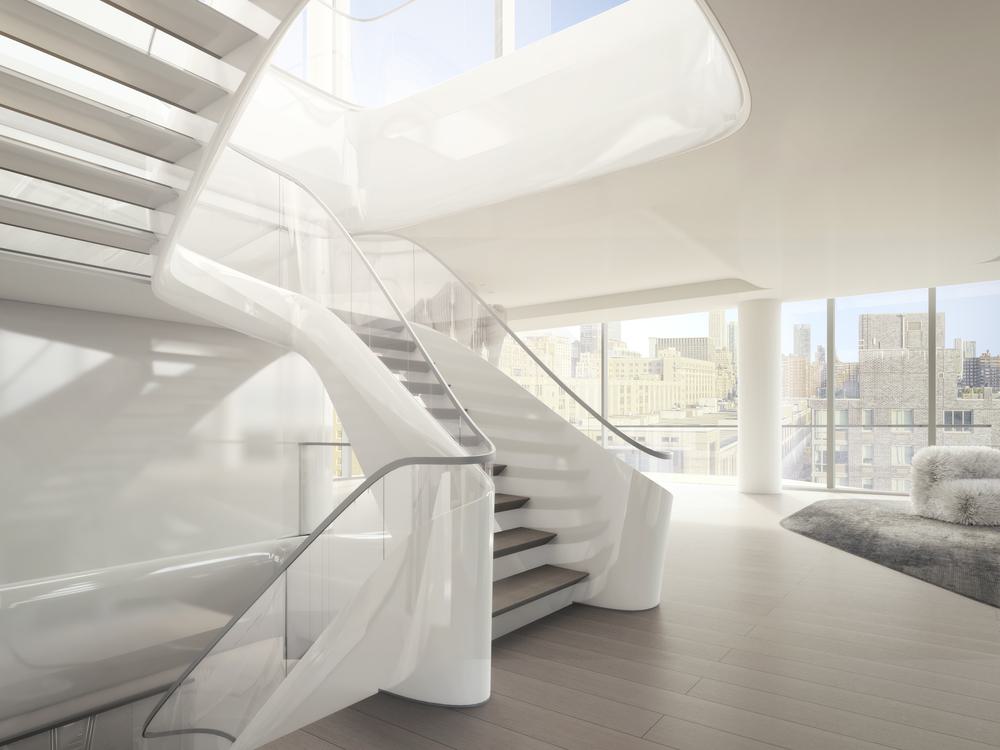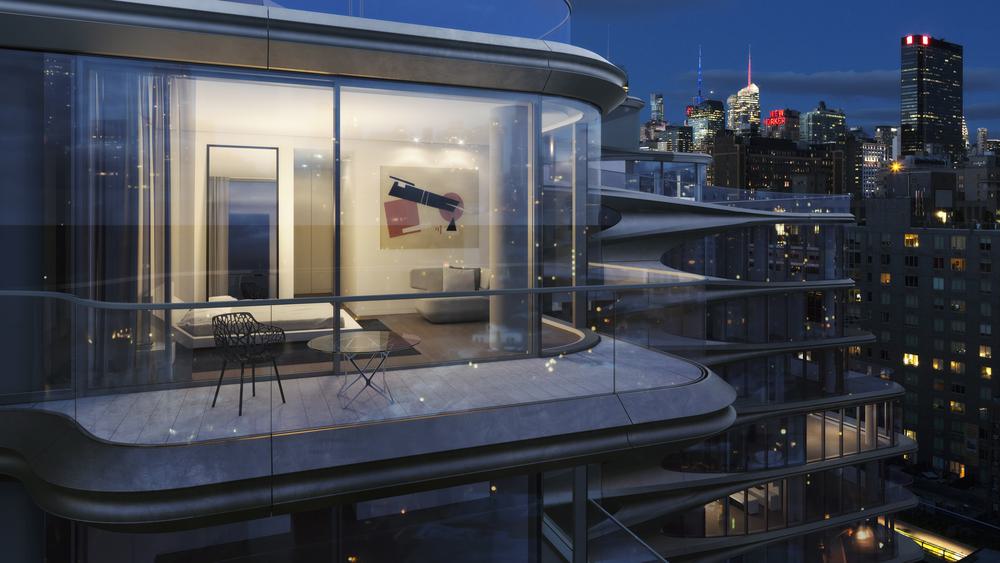 All renderings created by Hayes Davidson. All images courtesy of Zaha Hadid. View more at
her home page
or visit her on