Wire Sculptures of Fairies by Robin Wight
Posted on
July 12nd 2016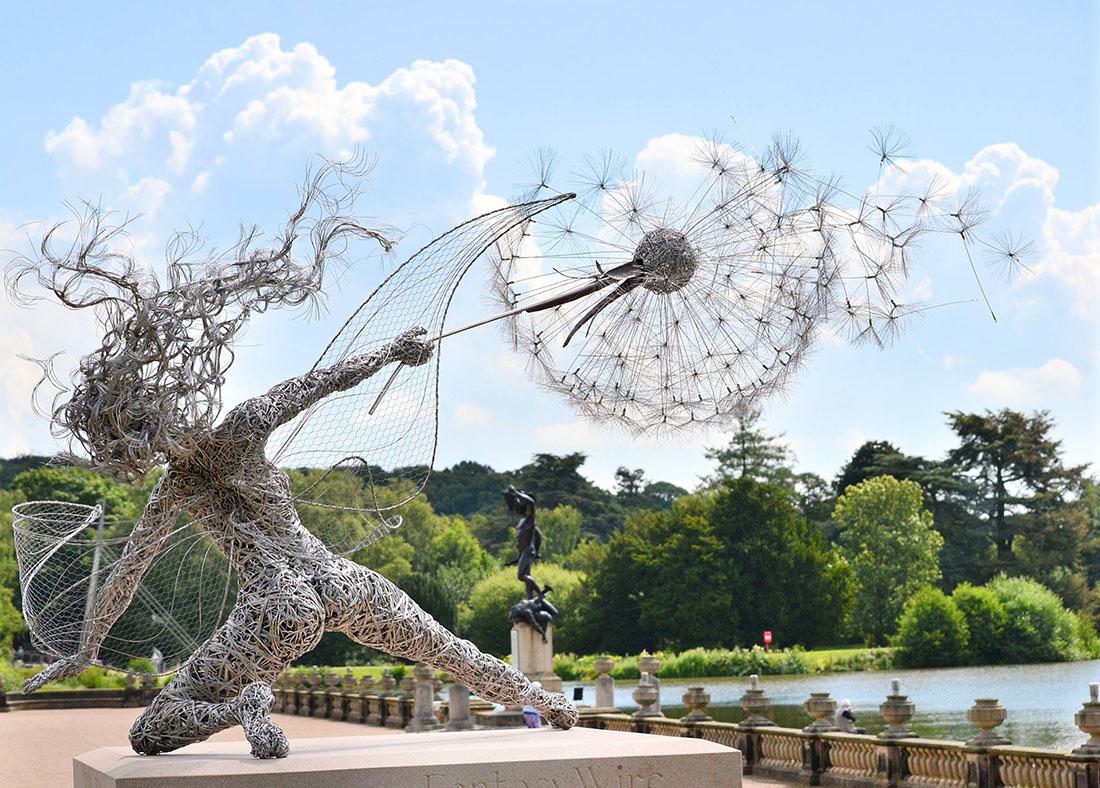 It wasn't always viral fame and fairies for sculpture sensation Robin Wight. The UK native and former engineer worked his way through several professions, but it was his role as a father that would ultimately steer him towards a more creative direction. Building sandcastles for his children ignited something within, a perfect resonance and fusion of past disciplines combined with good old fashioned whimsy and fun. This hobby would be given space to grow in spades once he and his family moved to a nature reserve, where vast emerald canvases awaited and Robin could let his imagination run wild.
The fixation on fairies would begin with a chance encounter in a forest. When examining his photos one day he happened across this one:
"At Christmas 2009, I received a new camera. While in the woods, learning how to use it, I took a photo of the light streaming through the trees on to some moss covered rocks. It was only later when I unloaded the camera and examined the images that I noticed what looks like a fairy in the tree. I'm sure it must be just an illusion, like seeing a rabbit shape in the clouds, but it does look convincingly like a fairy."
Wight would settle on his preferred medium of metal wire while mending a fence one day. He was about to throw out some leftover wire when he realized it was the perfect medium for building forms - strong yet malleable and lightweight. He began to experiment with the human form, getting his proportions down until he'd produced a few decent prototypes. These prototypes would eventually find their home in the Trentham Estate, where nature lovers could stumble across them in unexpected places along the trail. The fairies quickly became a local attraction. Fast forward several more prototypes later and a picture of one of his sculptures made it to the front page of Reddit, eventually going viral to reach millions.
Considering the random nature of this new career, and the sheer beauty and perfection of these sculptures, it's easy to see why Robin has captivated the imaginations of so many people. This is truly excellent work.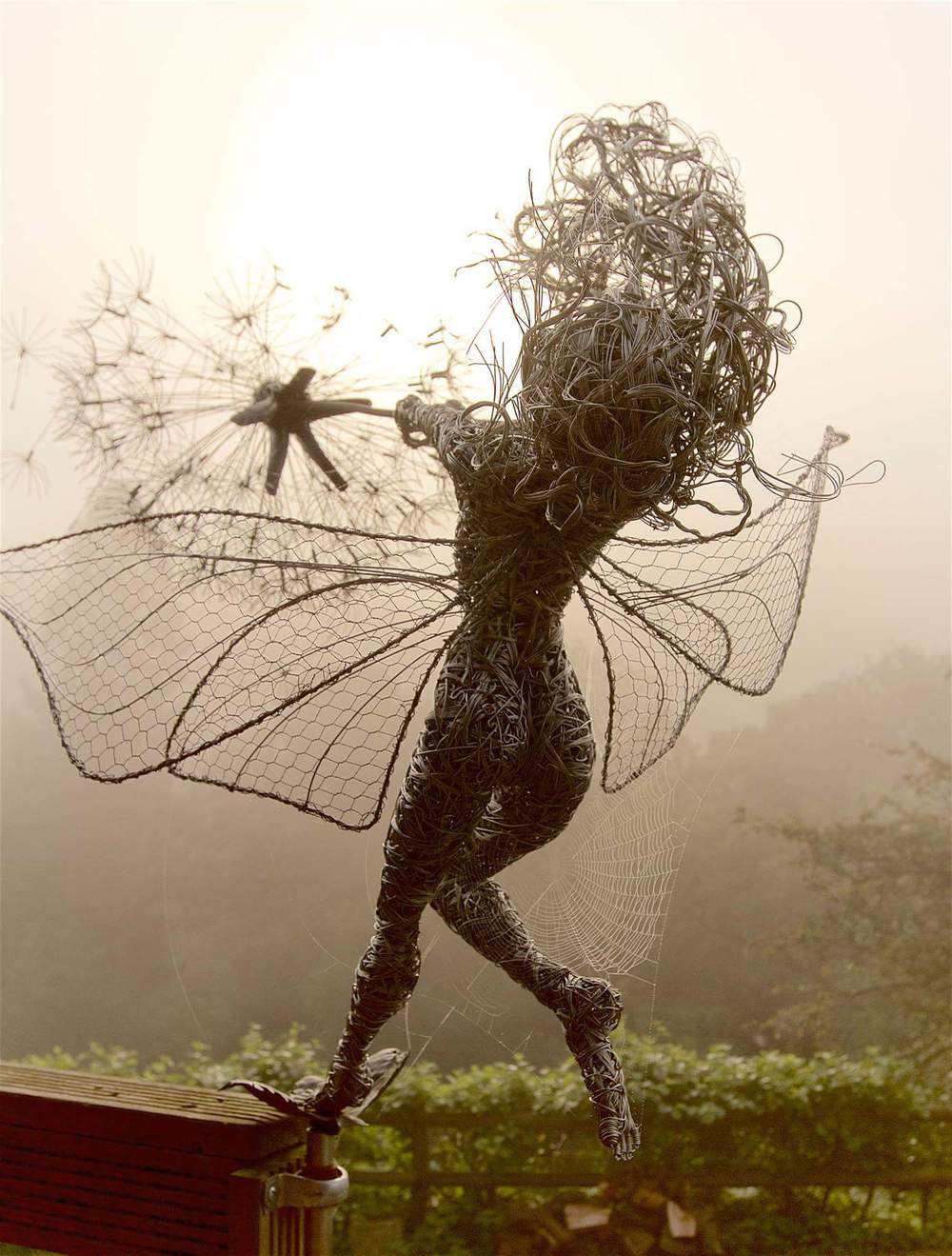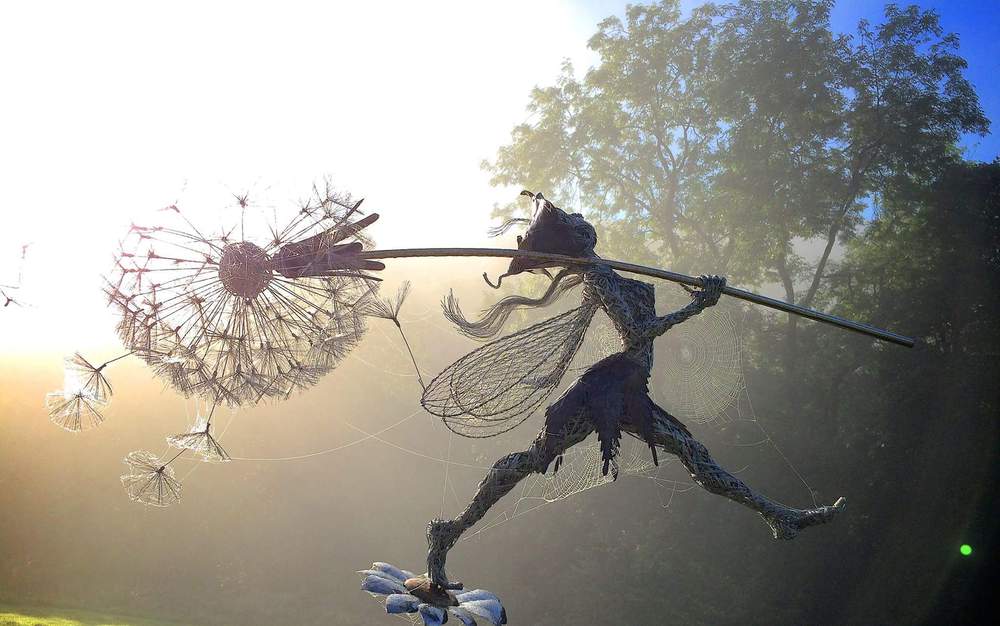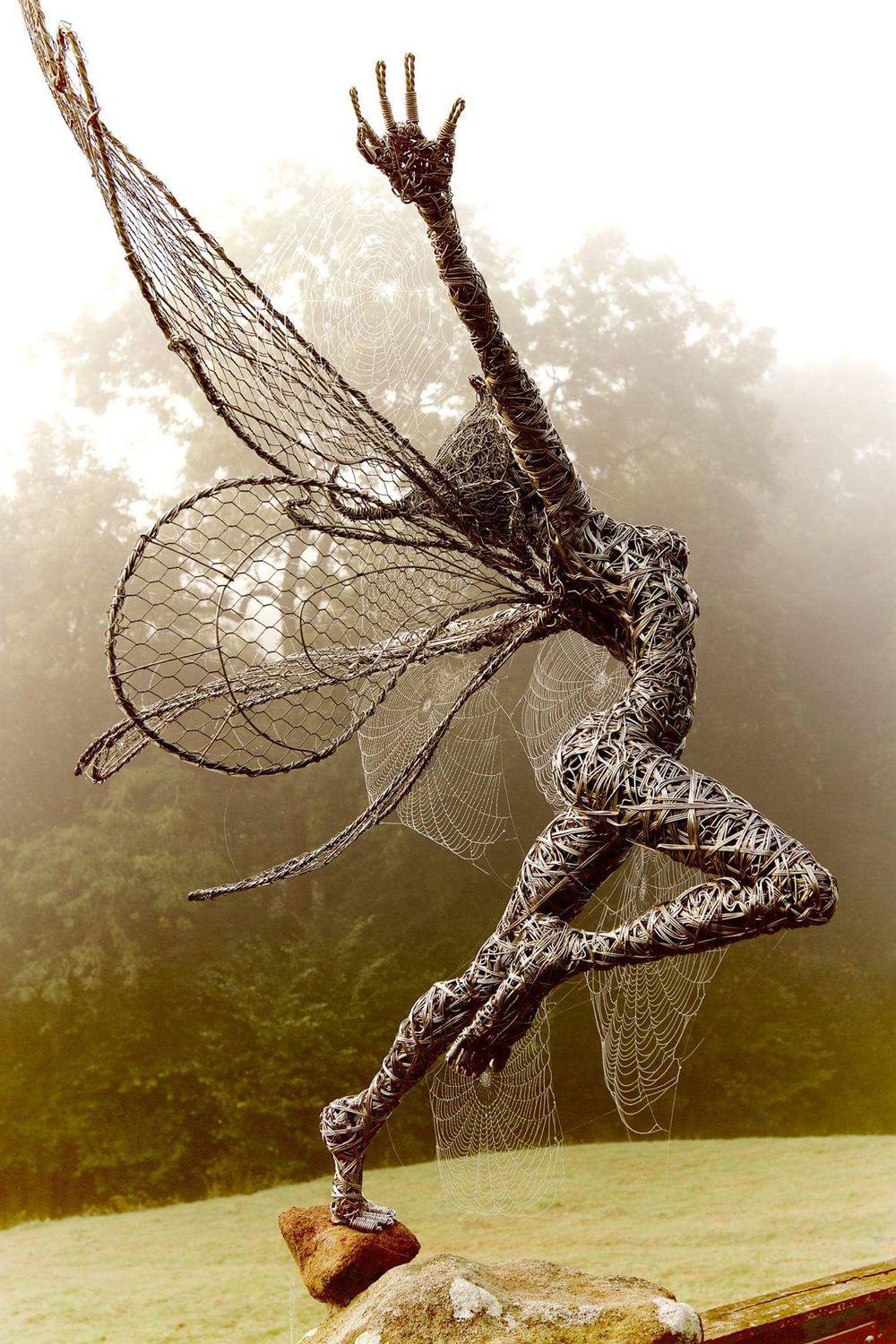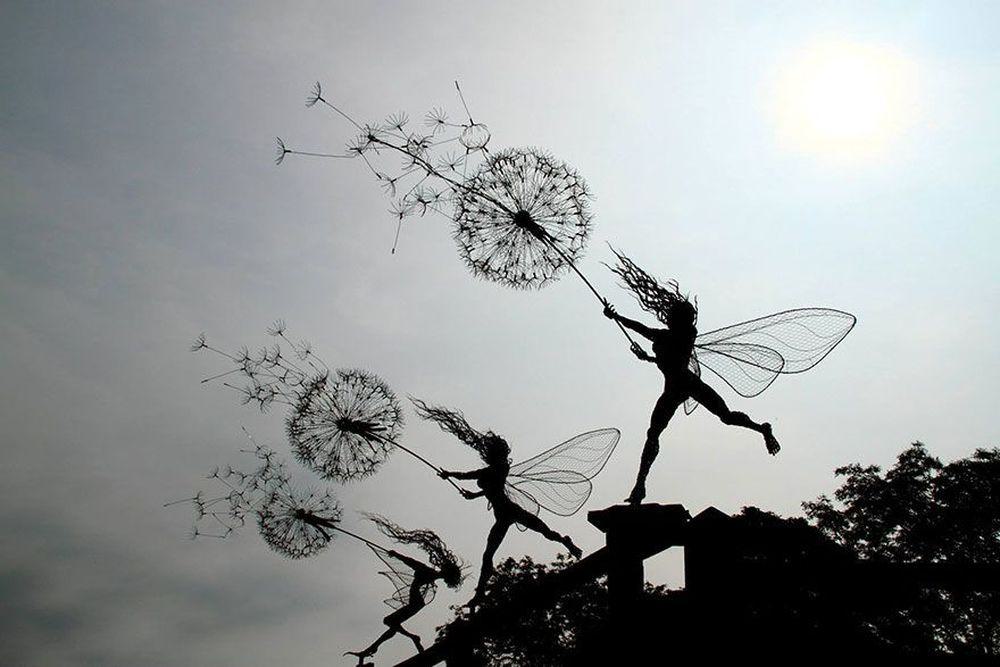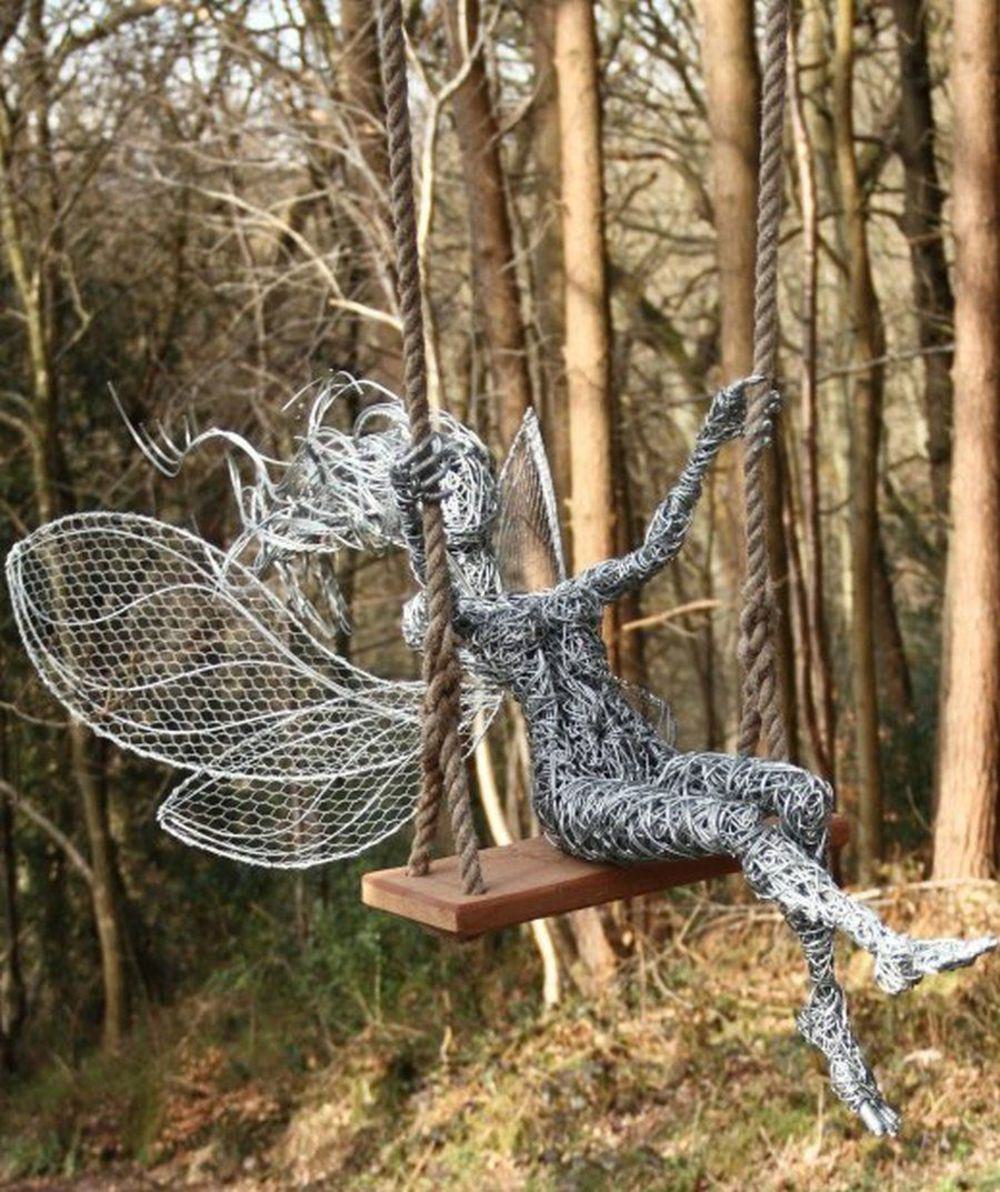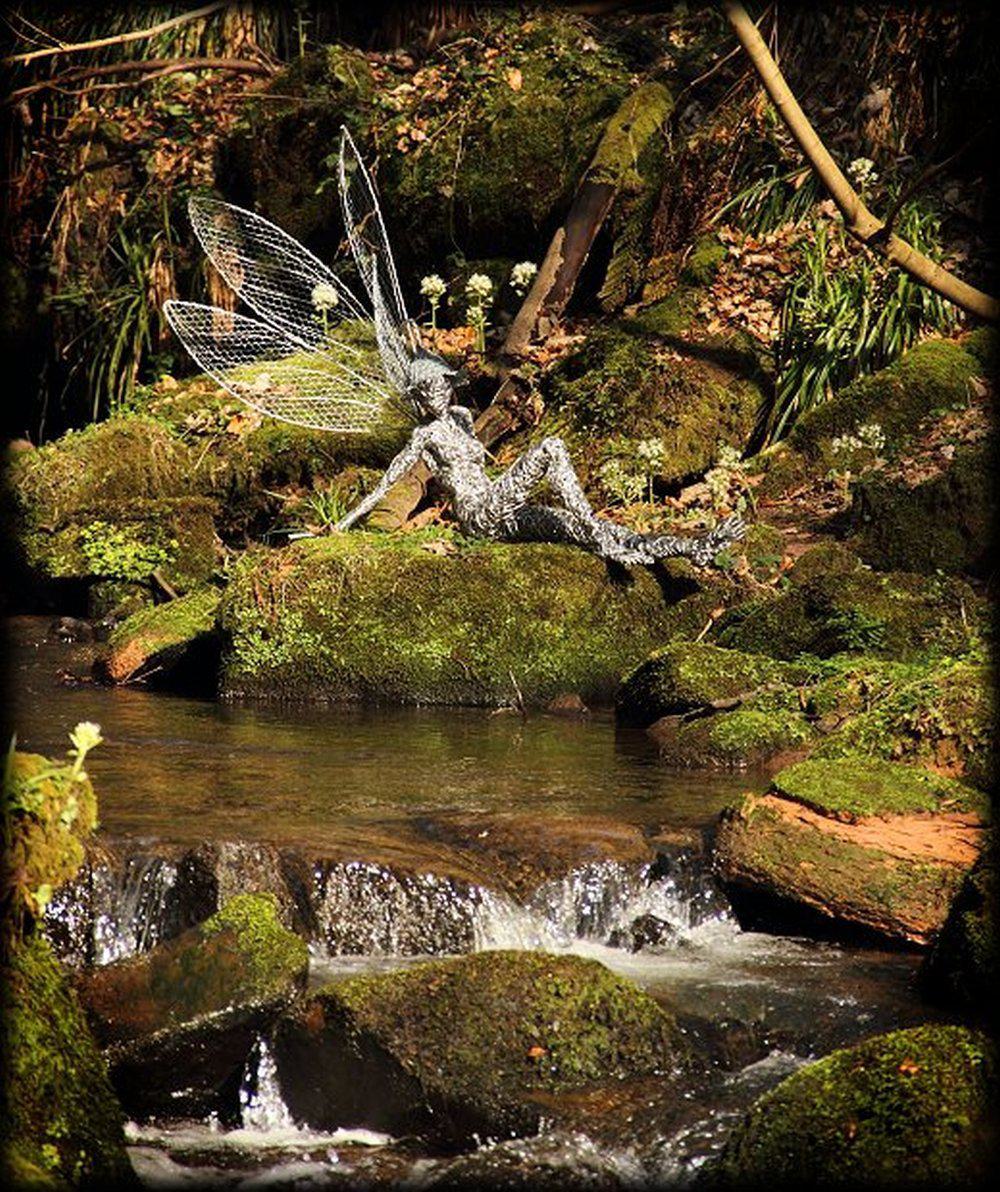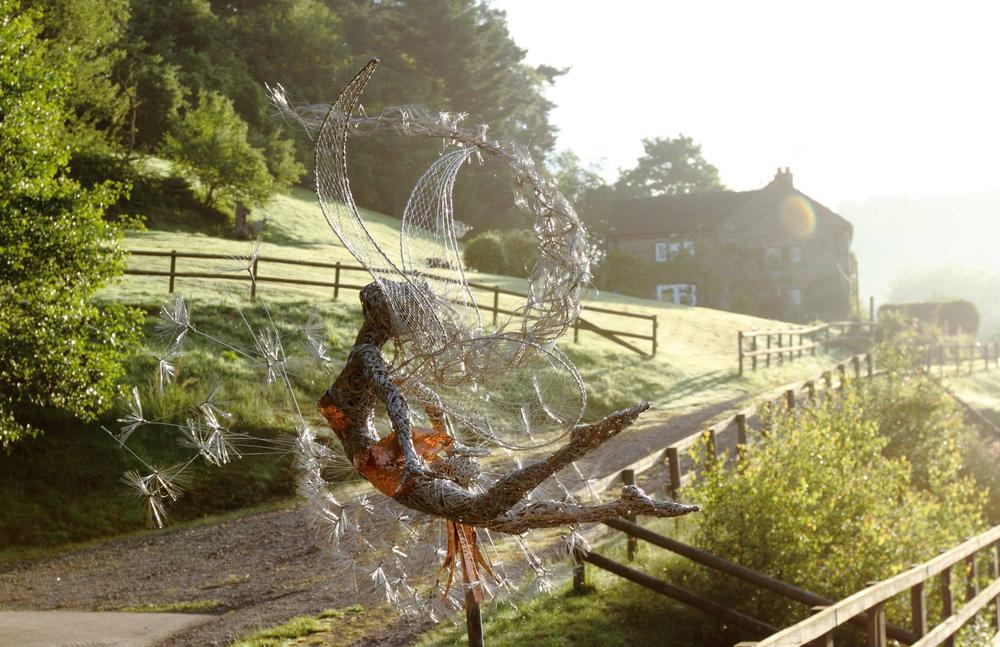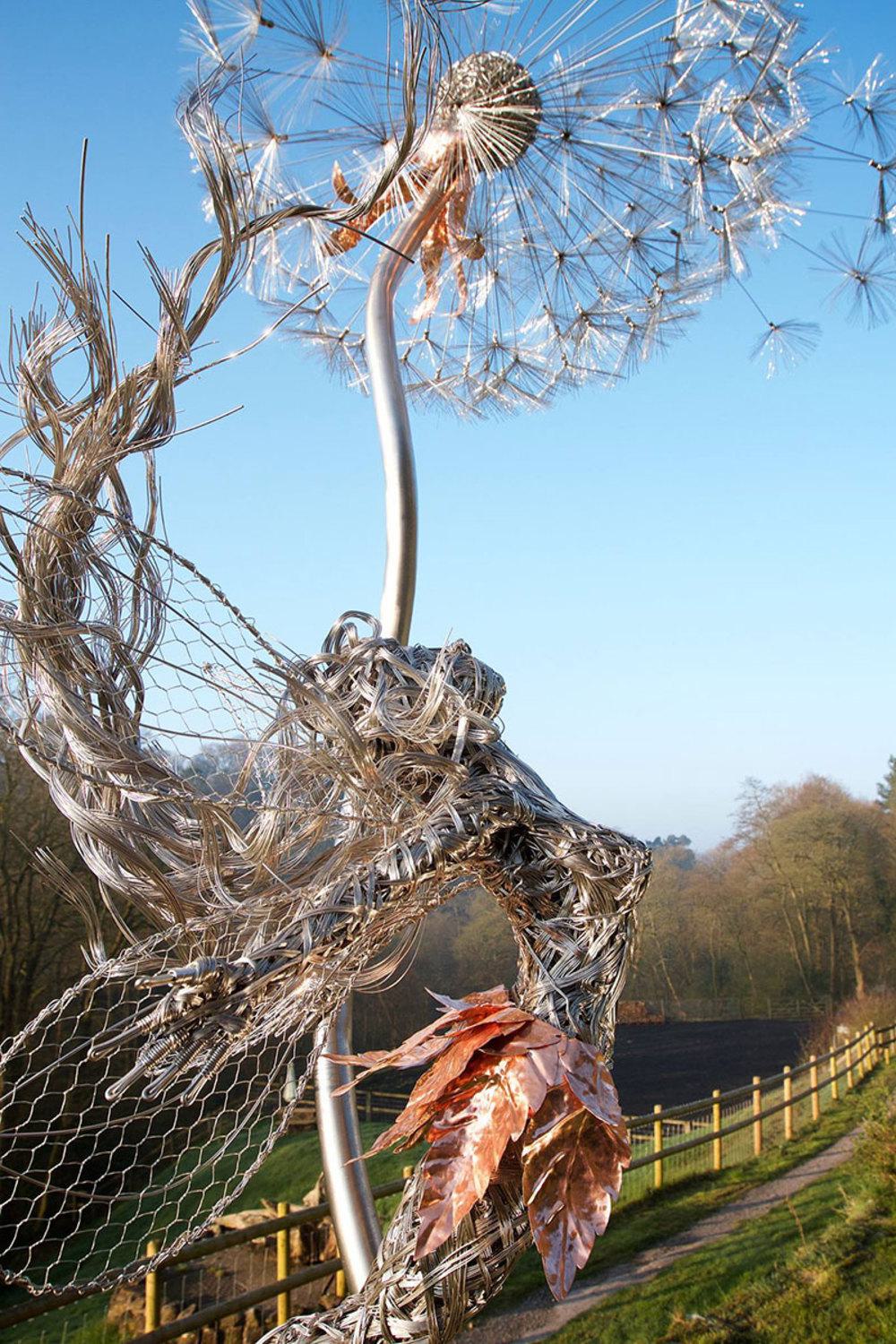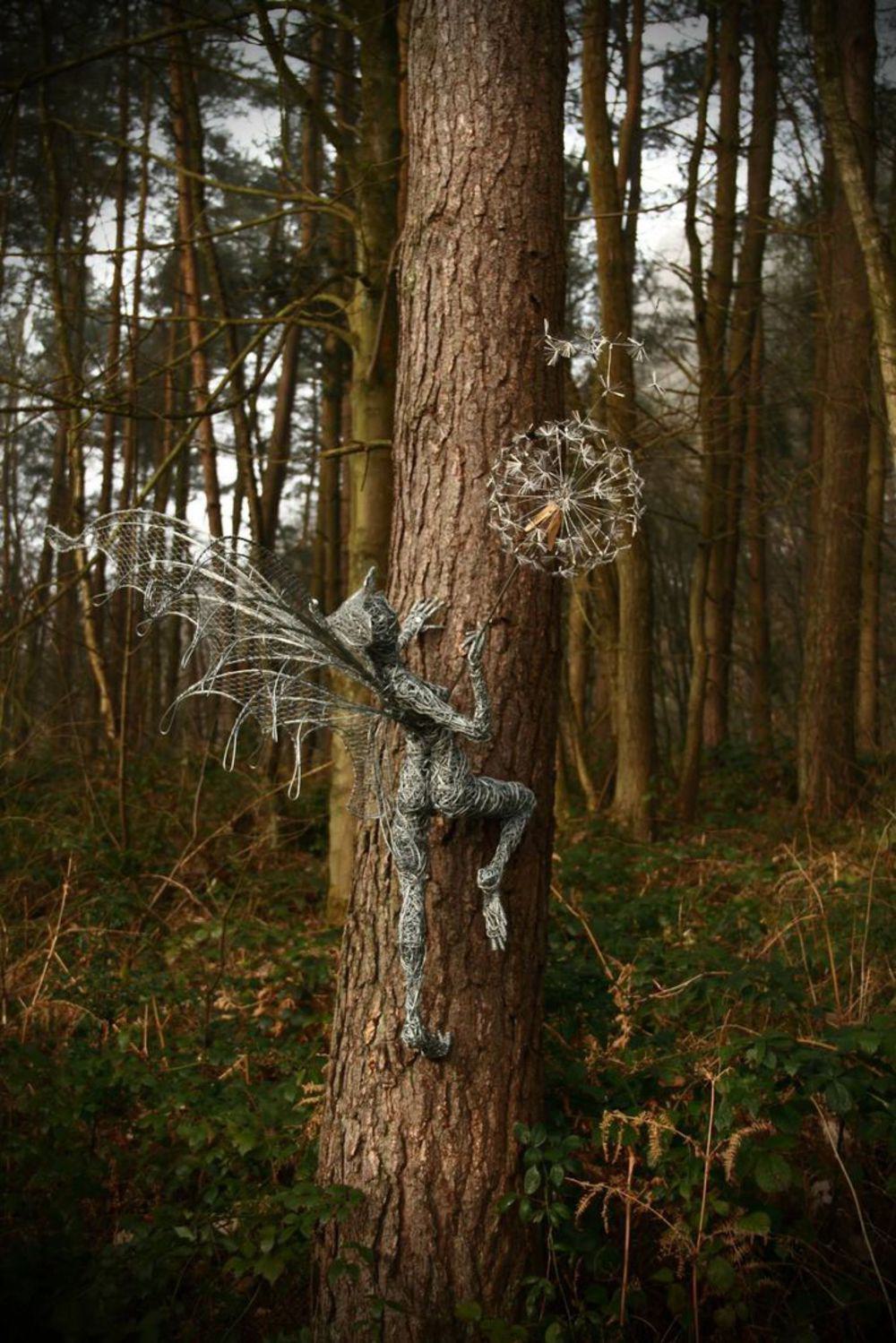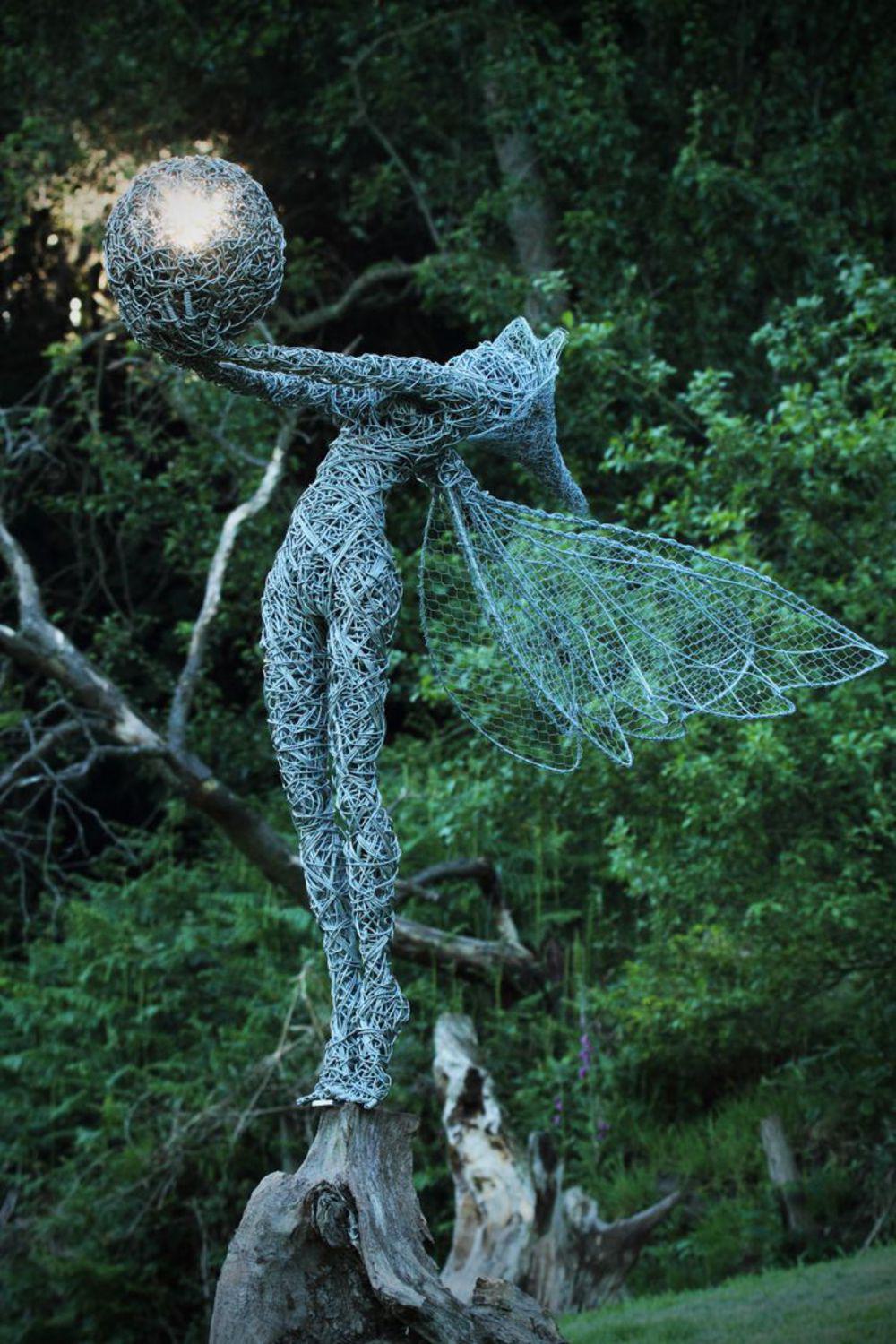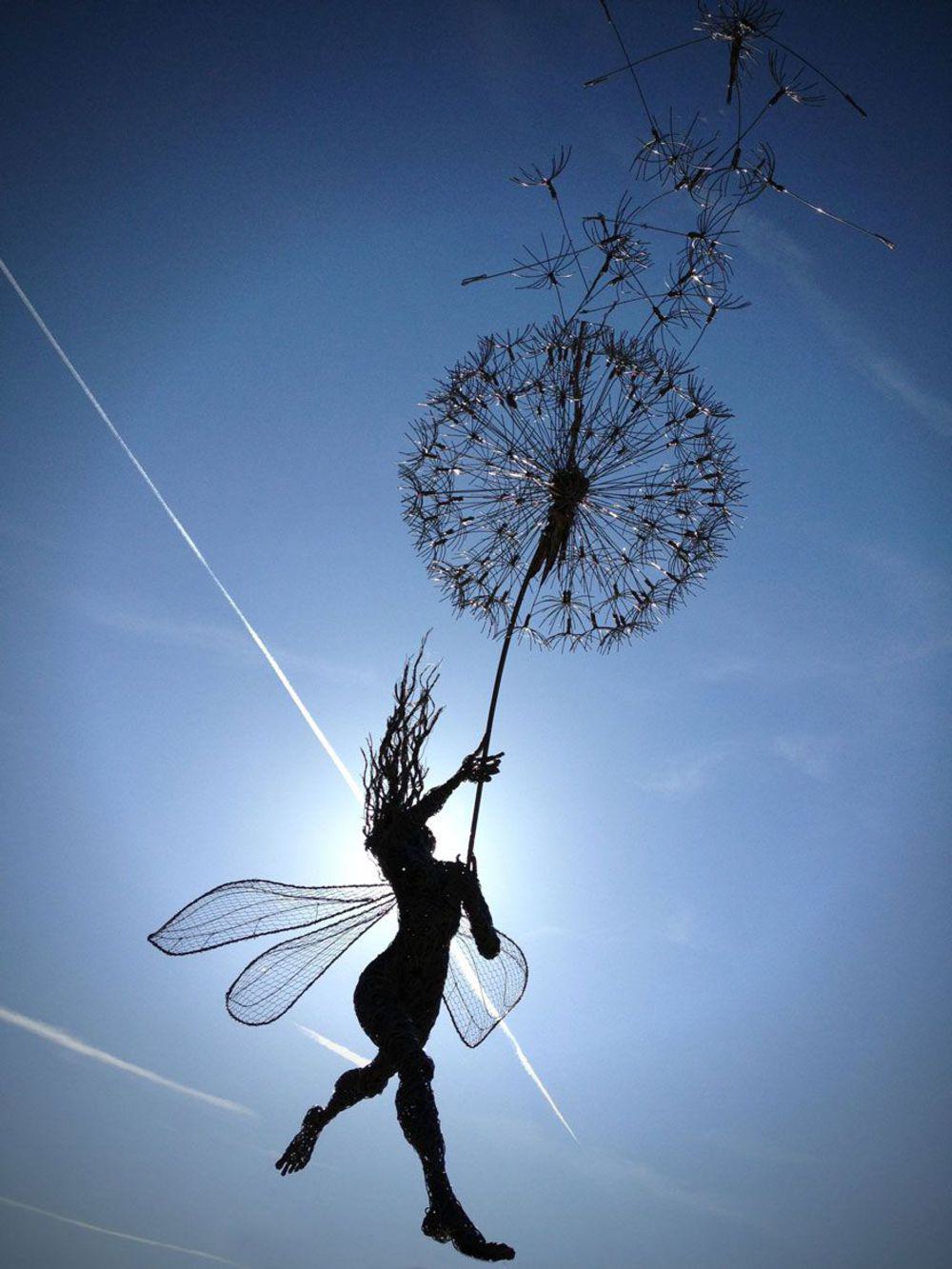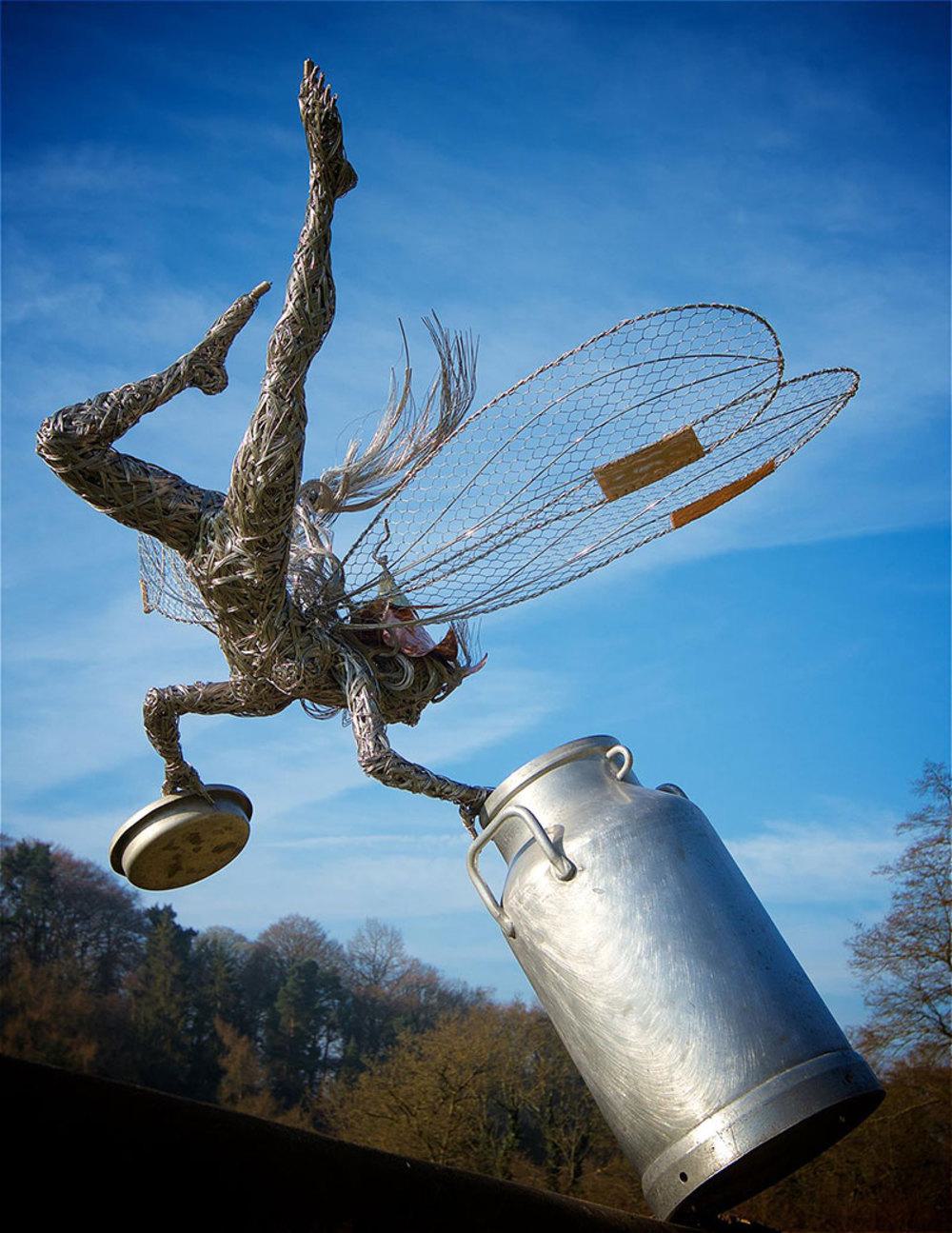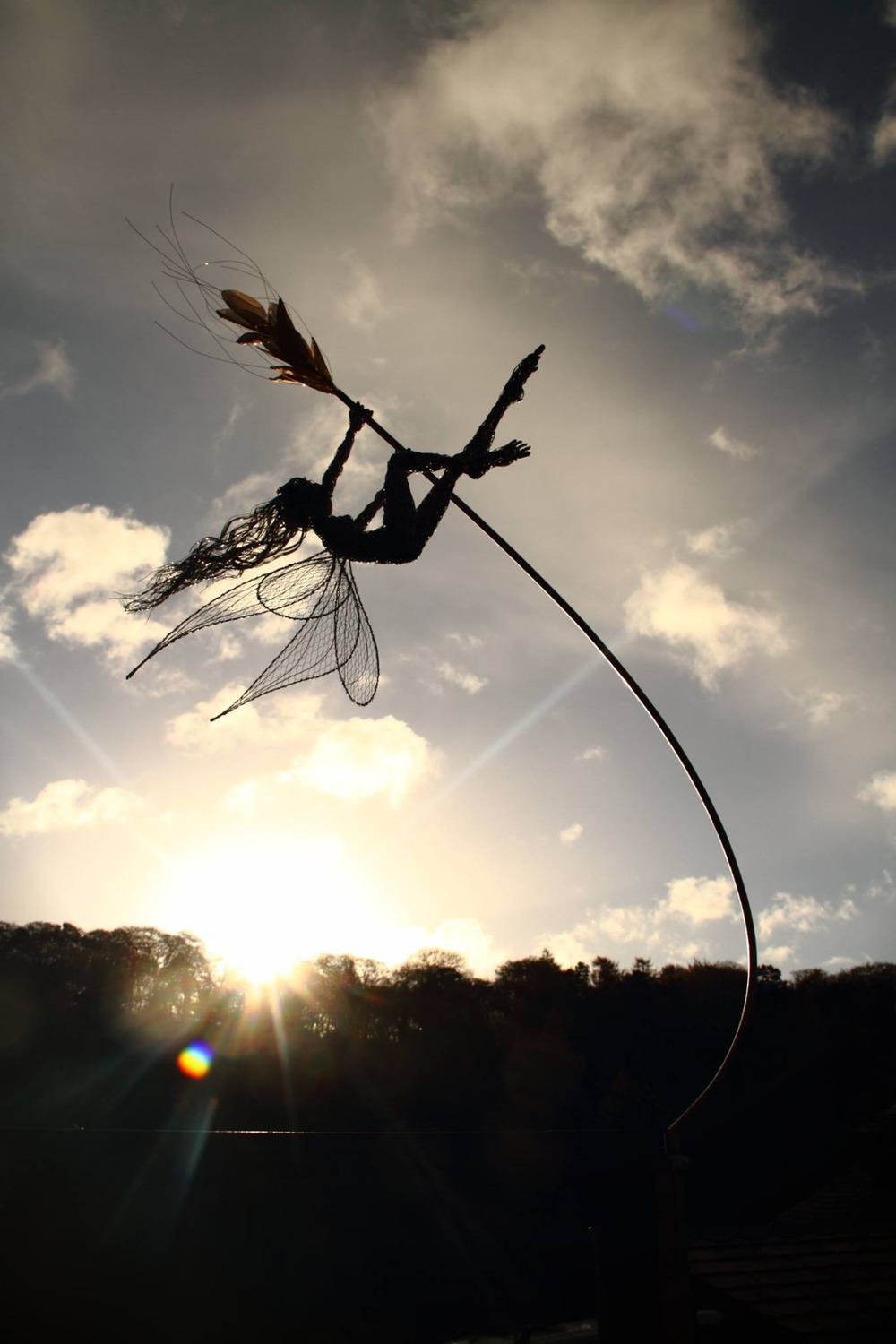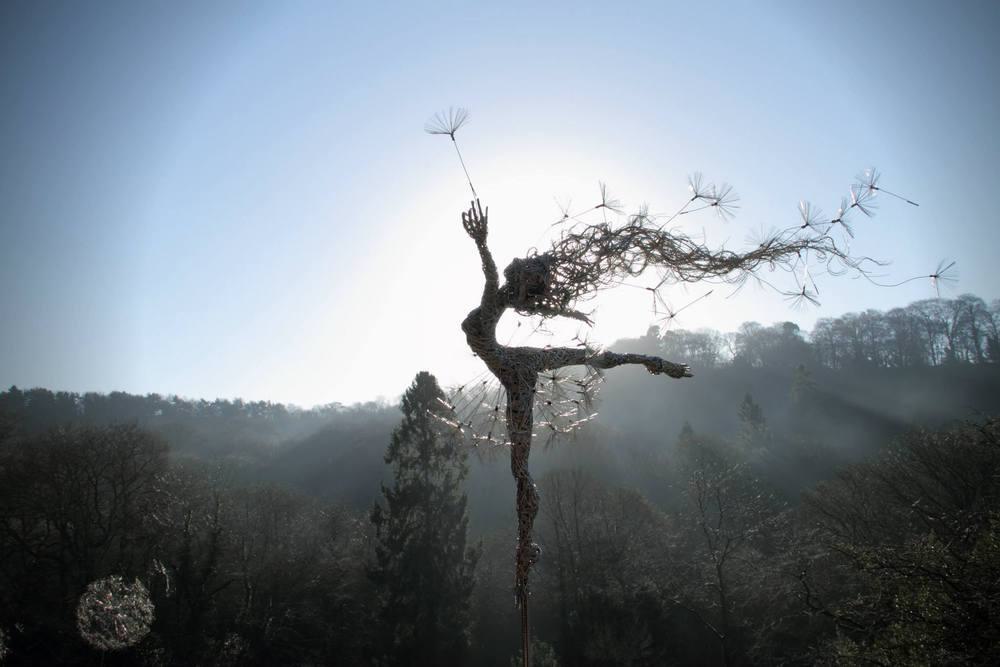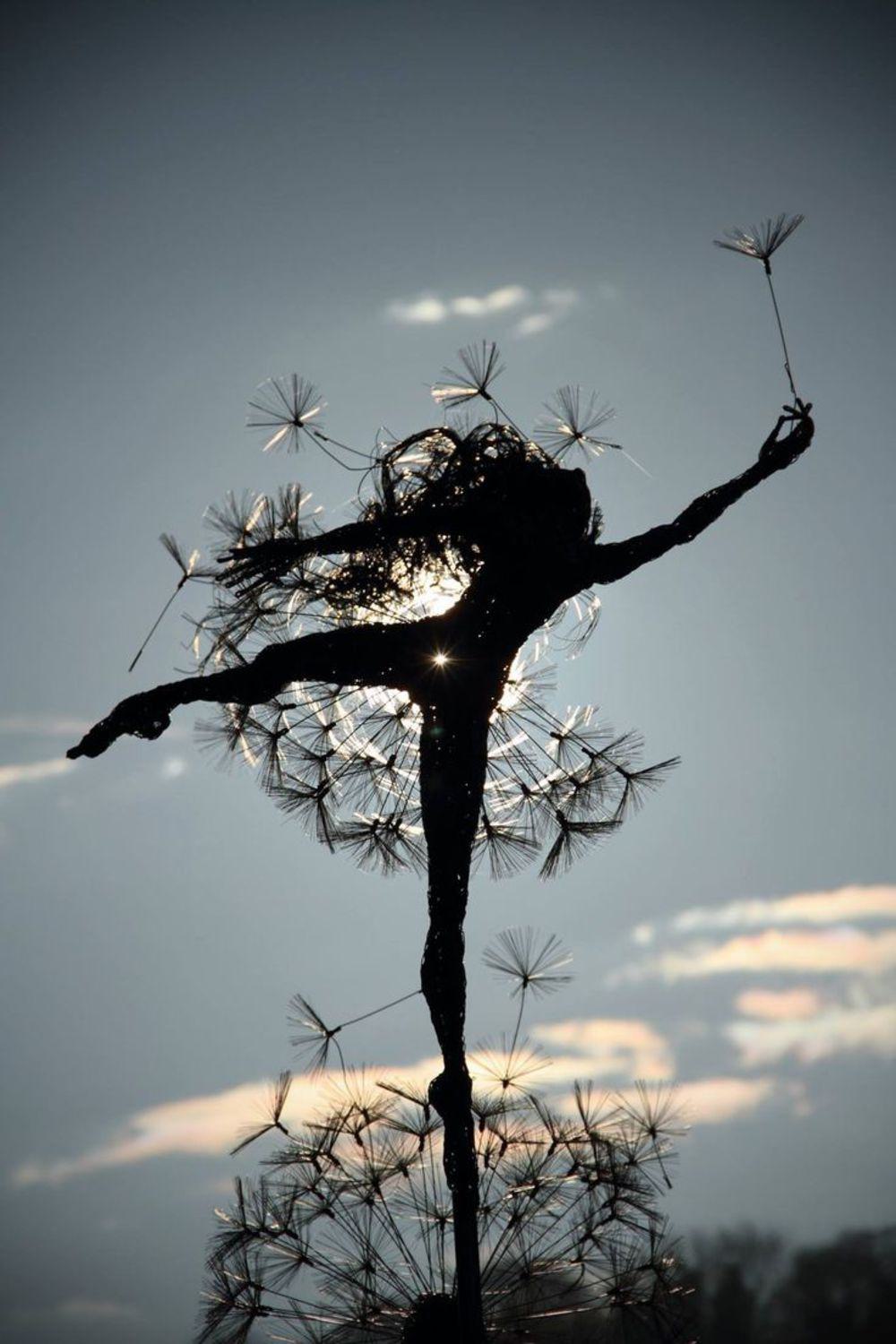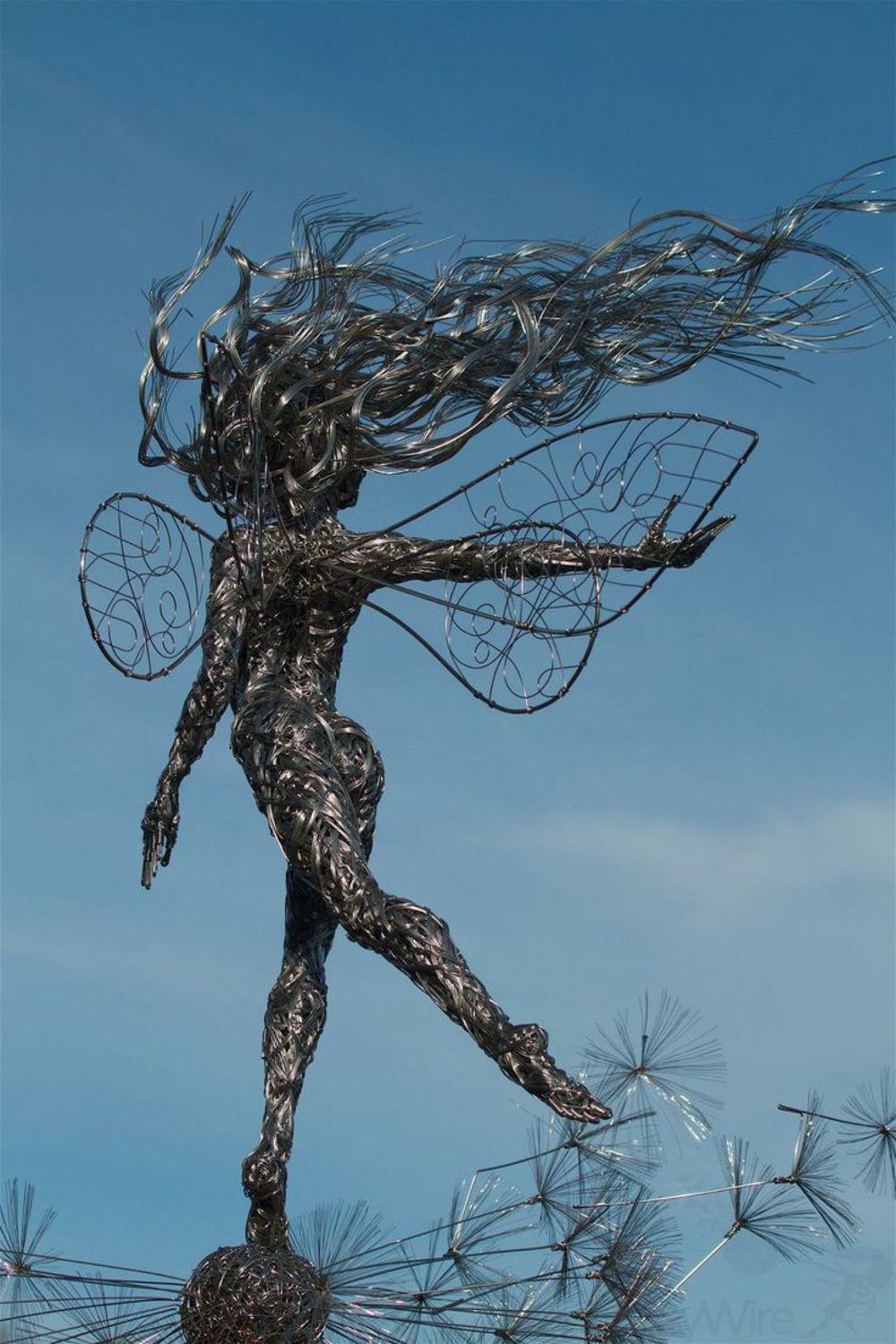 All images courtesy of Robin Wight. View more at
his home page
or visit him on
Facebook
,
Youtube
.