The Vibrant Sand Paintings of Joe Mangrum
Posted on
July 8th 2015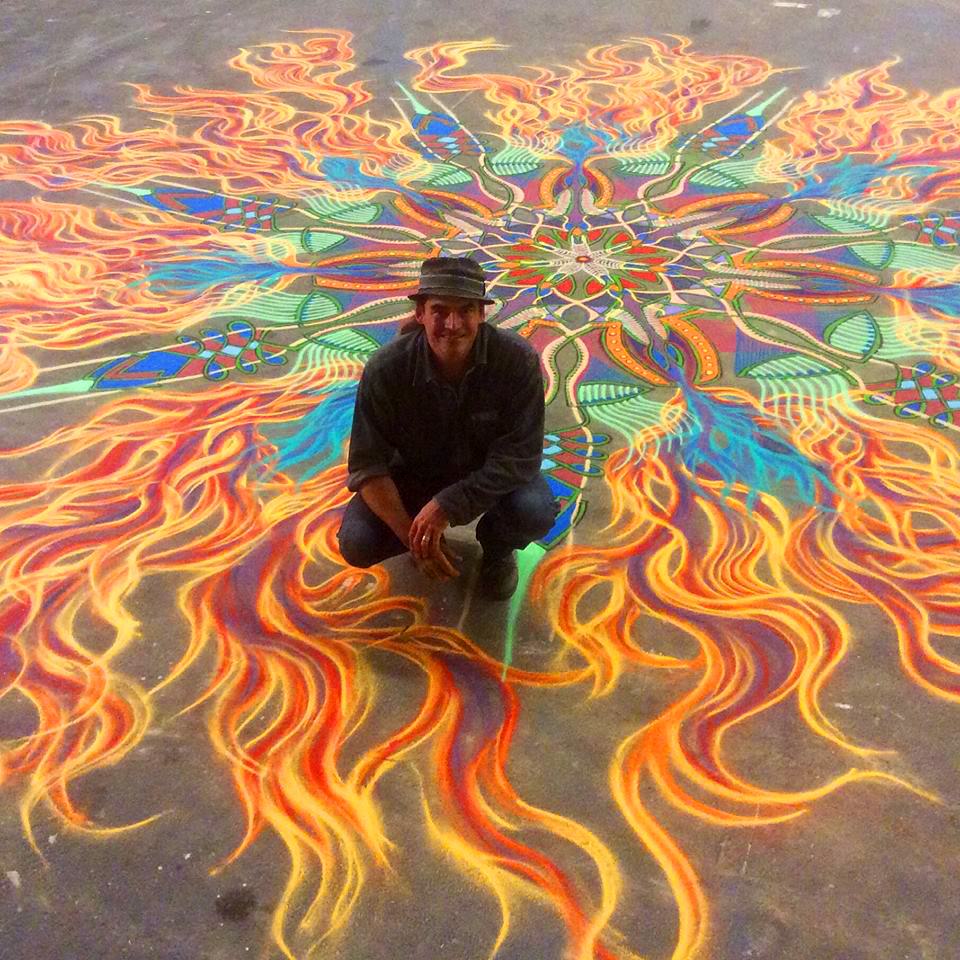 NYC artist Joe Mangrum  paints the ephemeral in living color with these stunning series of sand paintings. Joe's kaleidoscopic designs are built with an impressive amount of detail - the interlocking geometric patterns are reminiscent of ancient celtic designs, with hints of arabic mosaics and what some would dub today as "sacred geometry" from a range of cultural influences. Each curve, angle and shape is improvised as he pours the colored sand directly from his hand. No tools are used and this method is employed intentionally.
Joe describes his motivation with great conviction and passion:
"My paintings are a visual rebellion of the urban grid. It's my philosophy that we are all unknowingly and psychologically programed by this system, a dominating force that efficiently partitions the globe into quantifiable sections of space and time, divided by minutes and seconds. It is ultimately out of sync with the natural world, seasonal cycles and lunar tides. The result is a society divided from nature and compartmentalized into definable groups, disconnected physically, and spiritually from the whole. I work to reclaim these divisions by creating sand paintings, in organic shapes, interconnecting the fragments and acting as a catalyst for a synthesis, again. For me this is a vital process of affirming life."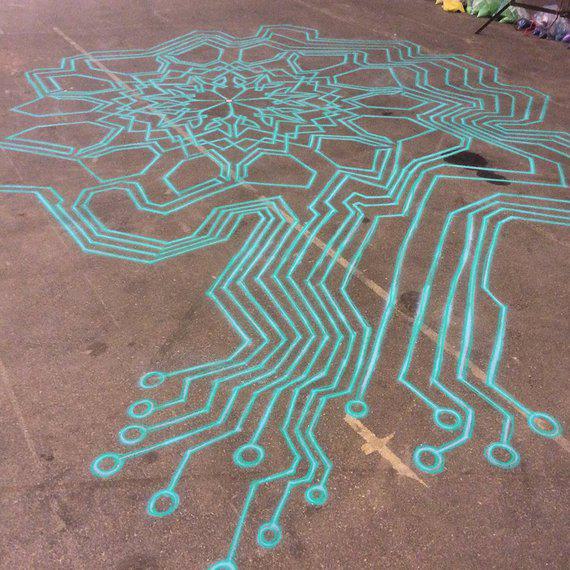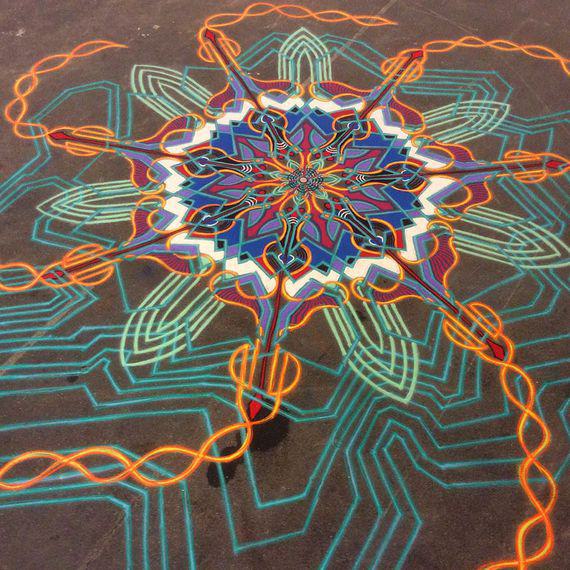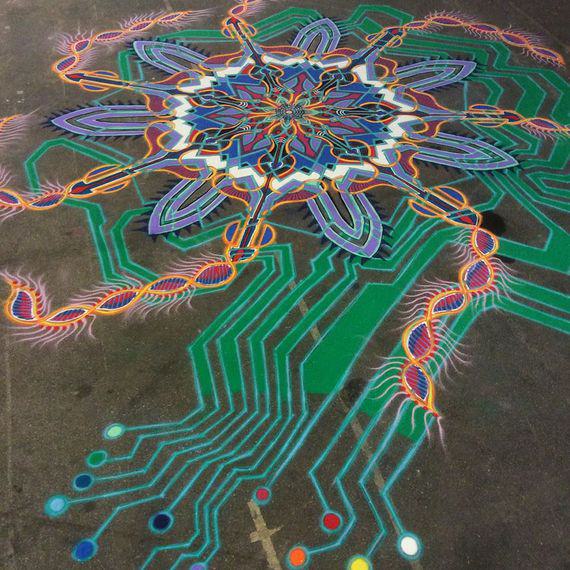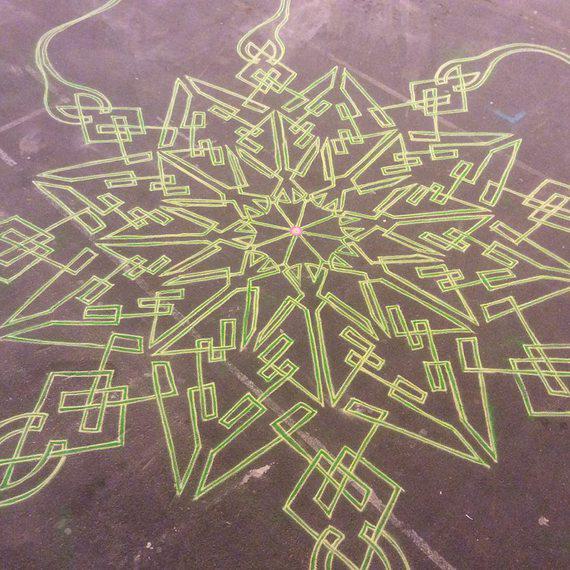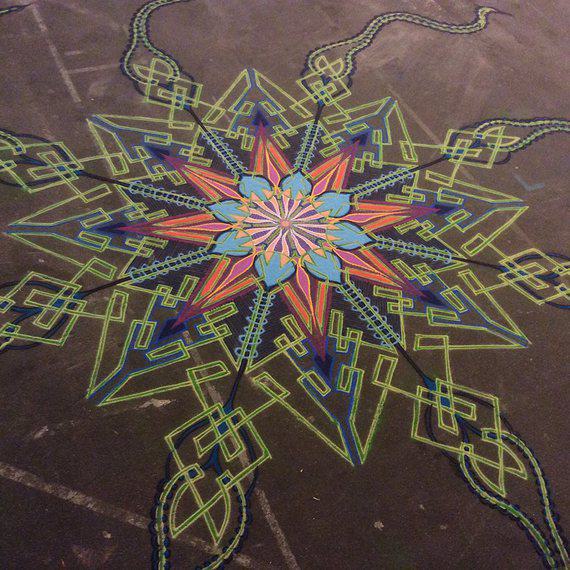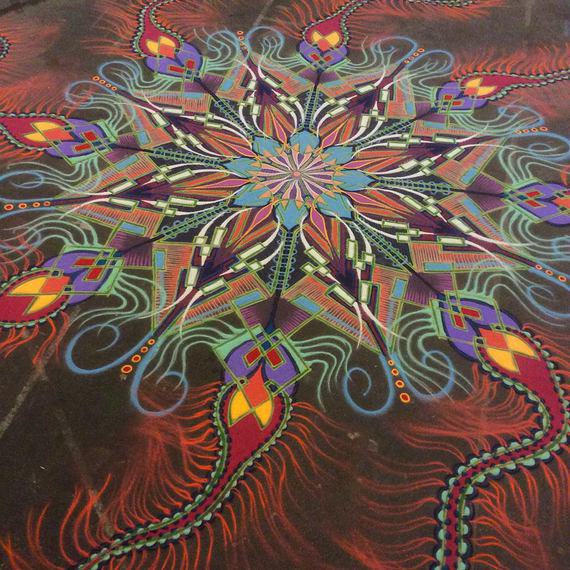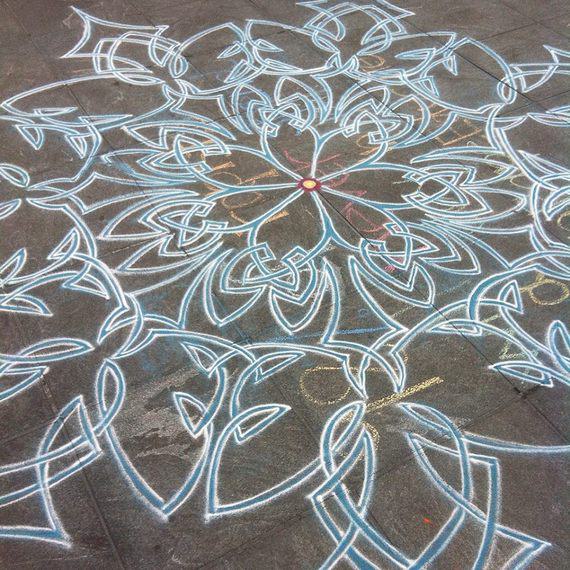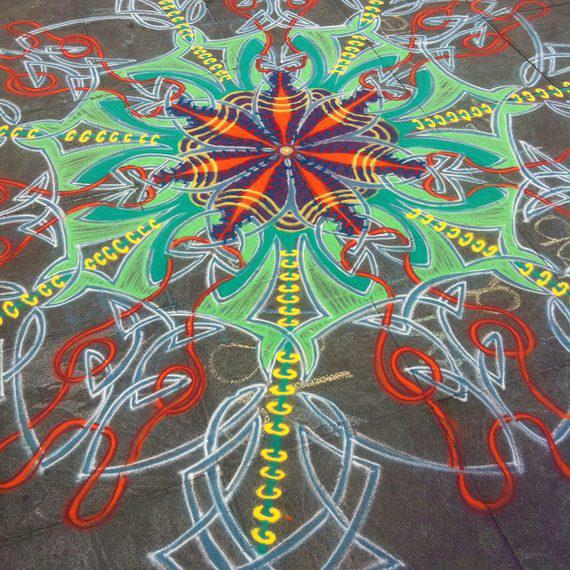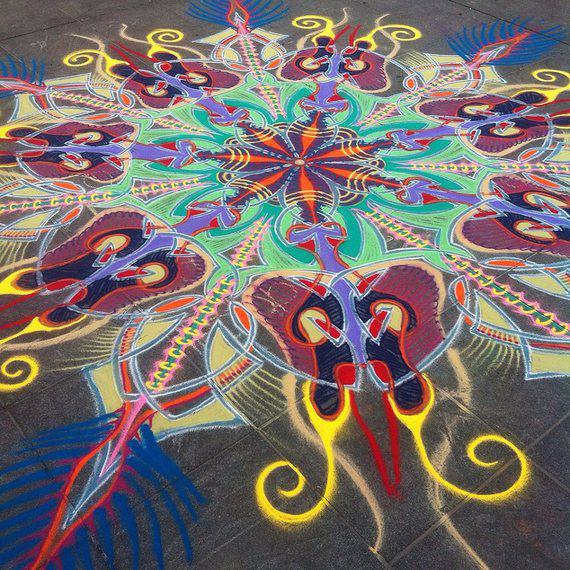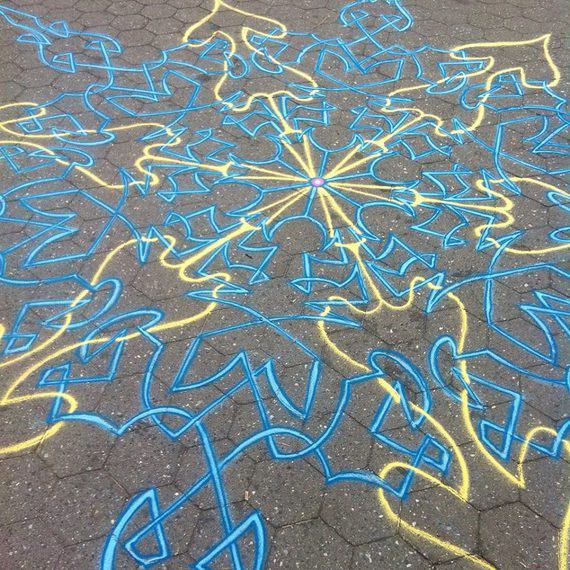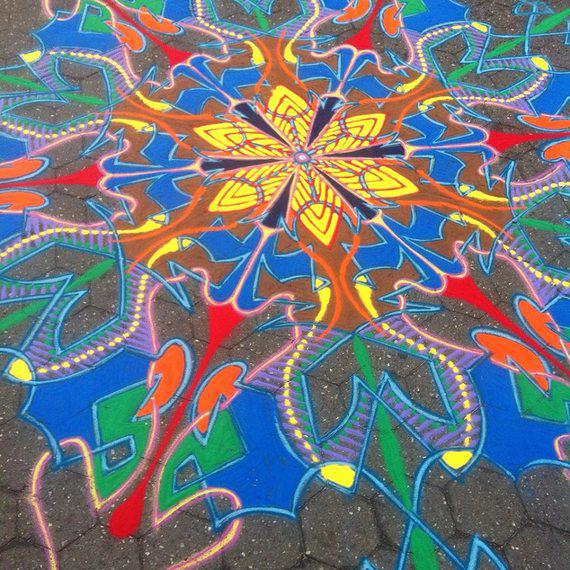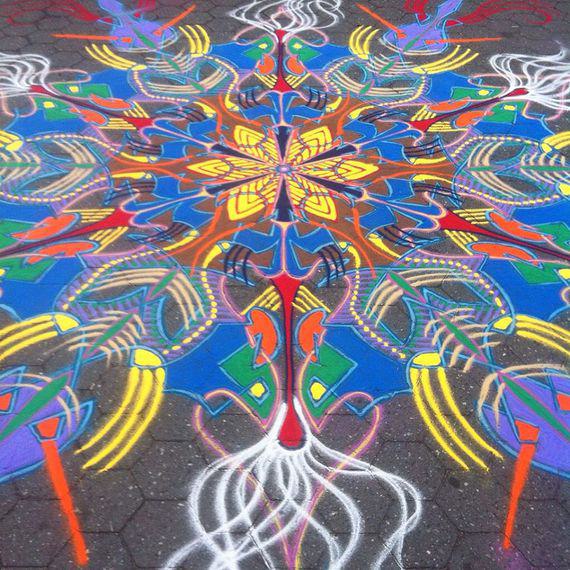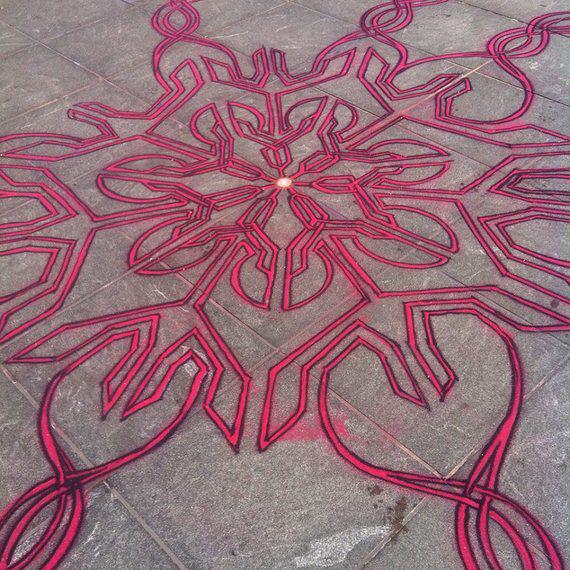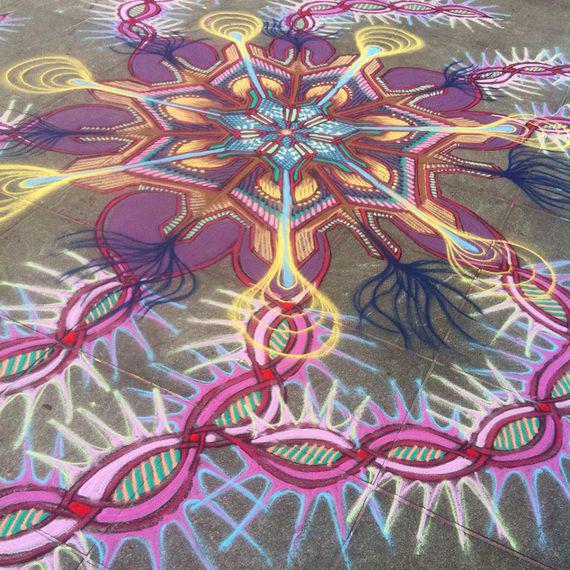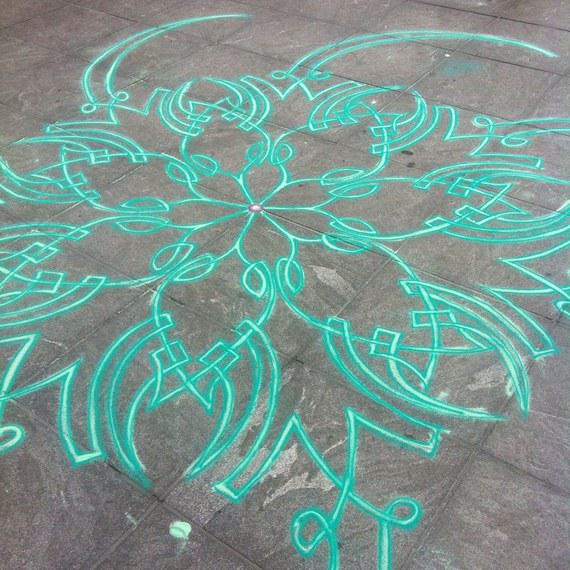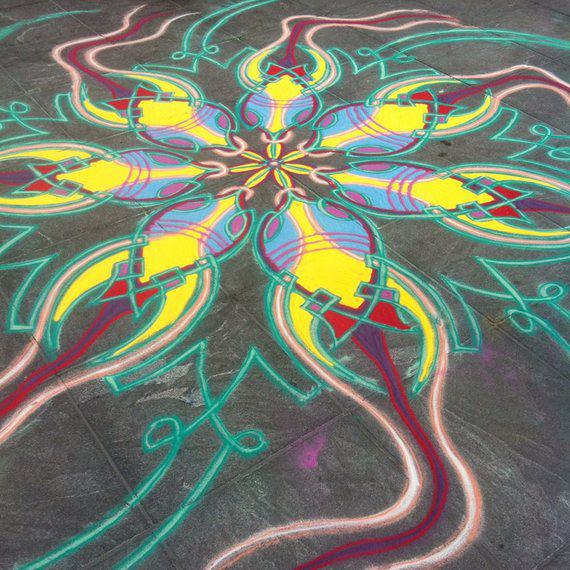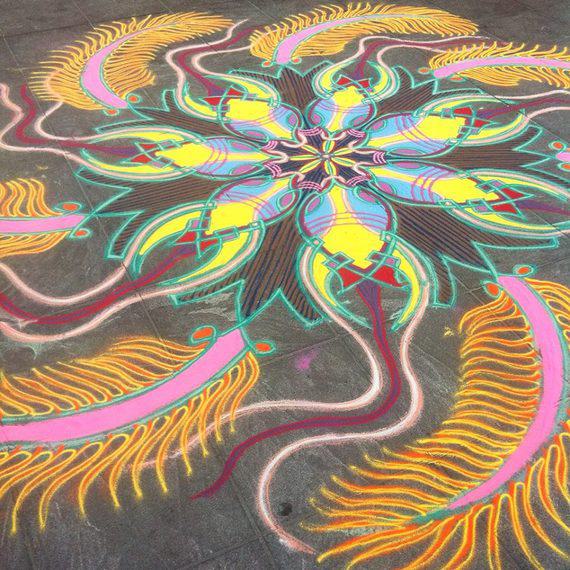 All images courtesy of Joe Mangrum. View more at
his home page
or visit him on
Instagram
,
Twitter
.