The Lifelike 3D Paintings of Keng Lye
Posted on
March 29th 2017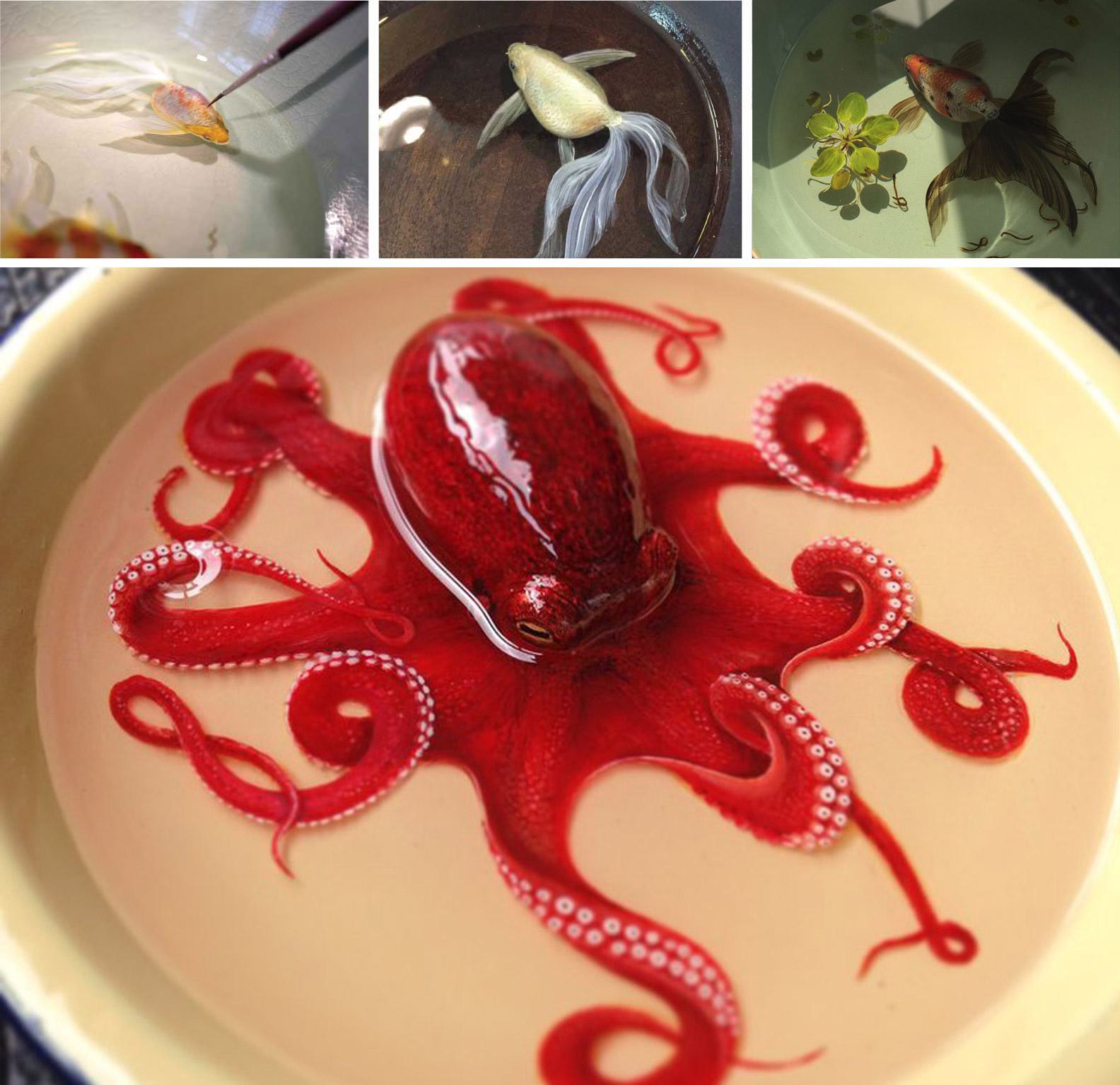 Singapore artist Keng Lye boggles the mind in his ongoing project "Life Without Breath". By combining meticulously painted layers of paint with equally thin layers of resin added successively, he is able to create aquatic animals so lifelike in their rendering that they live up to the collection's namesake and appear to be frozen in time, without breath.
Goldfish, koi, turtles and more are recreated in stunning detail in these convinging, three dimensional illusions that require a steady hand, incredible skill and sage-like patience - all devoted to a truly unique artform of which Keng proves himself to be a master without parallel.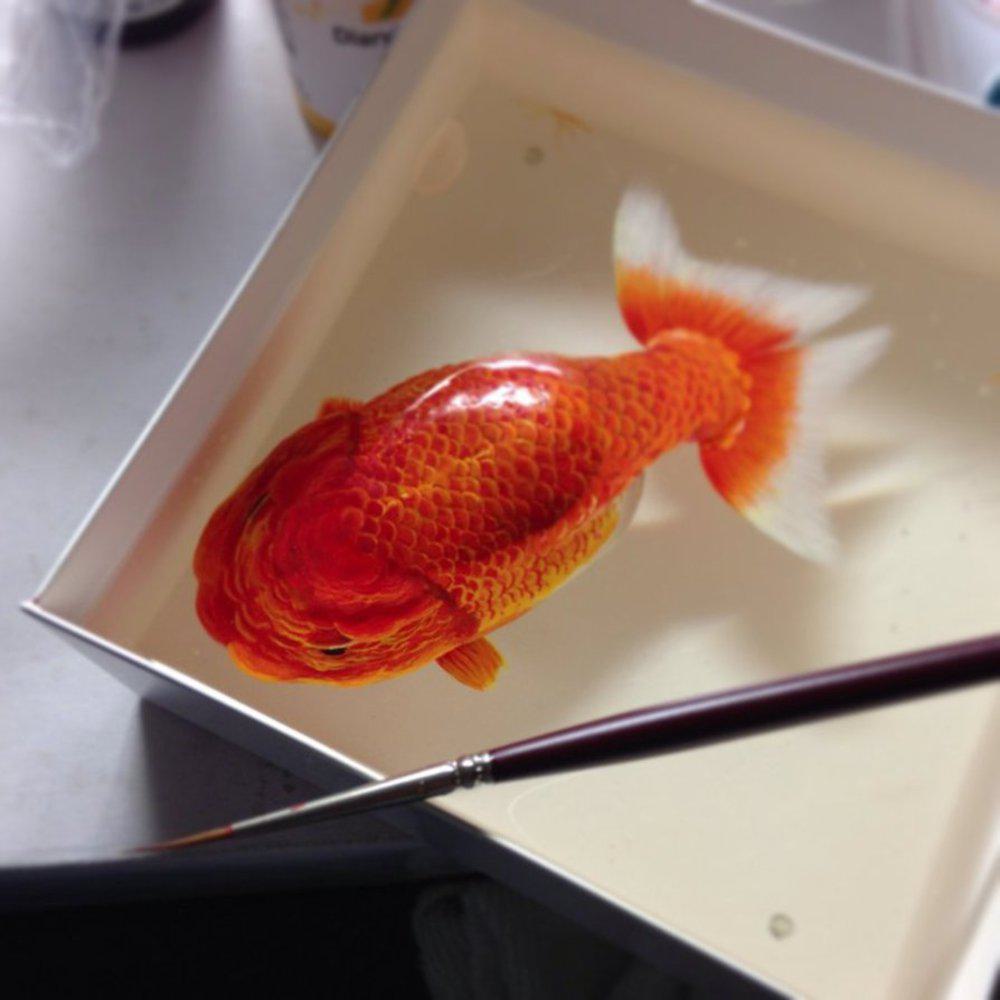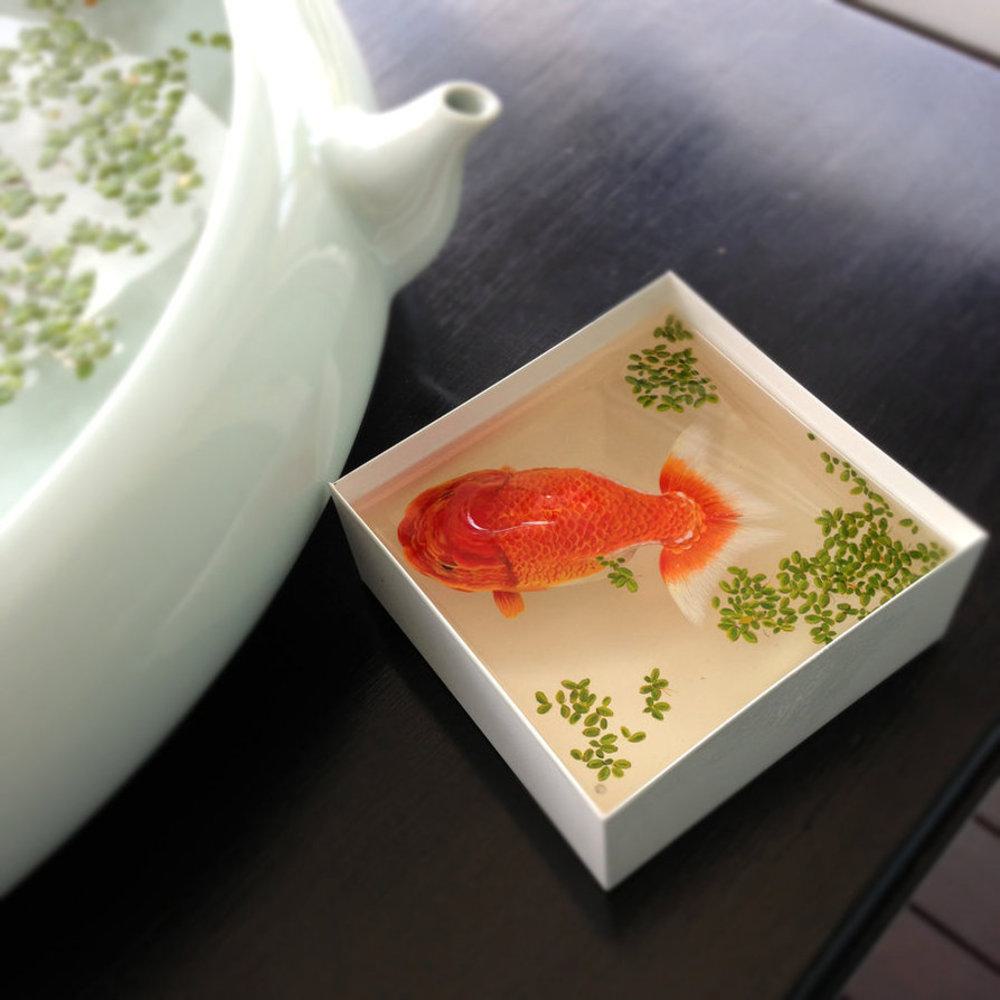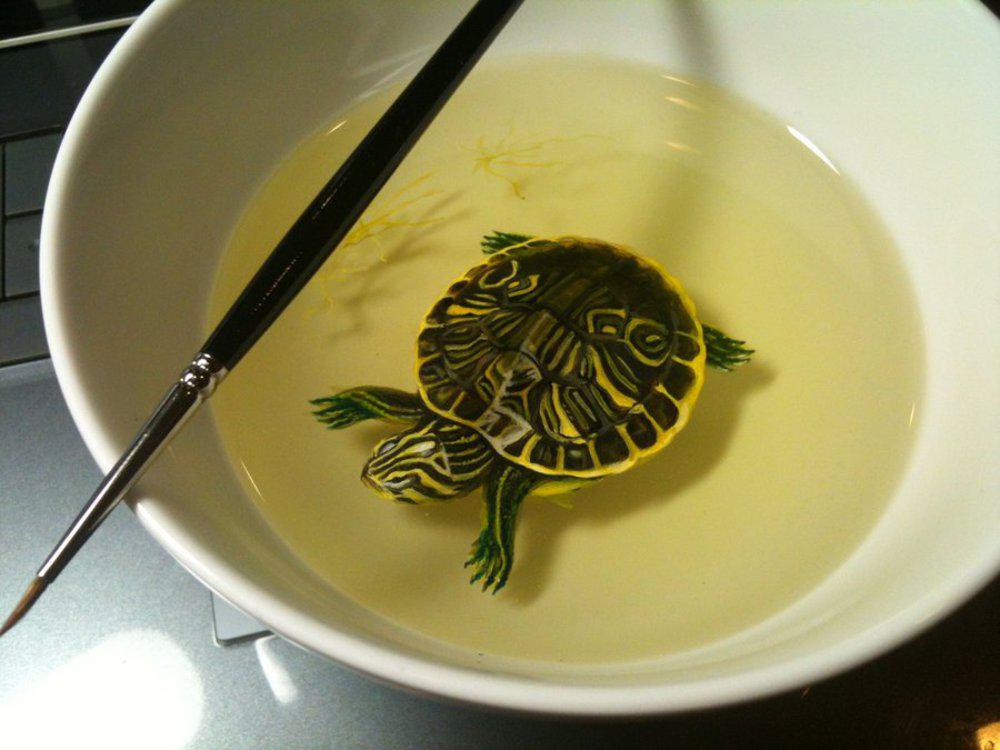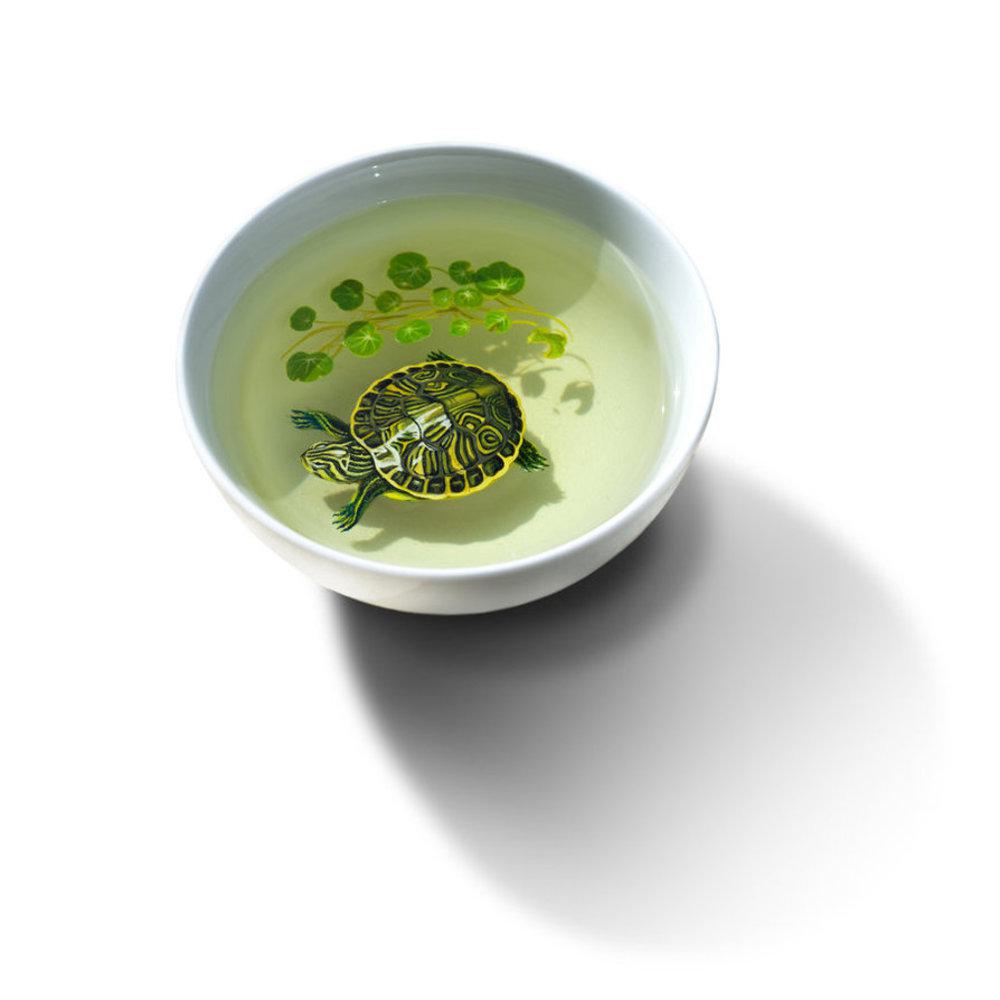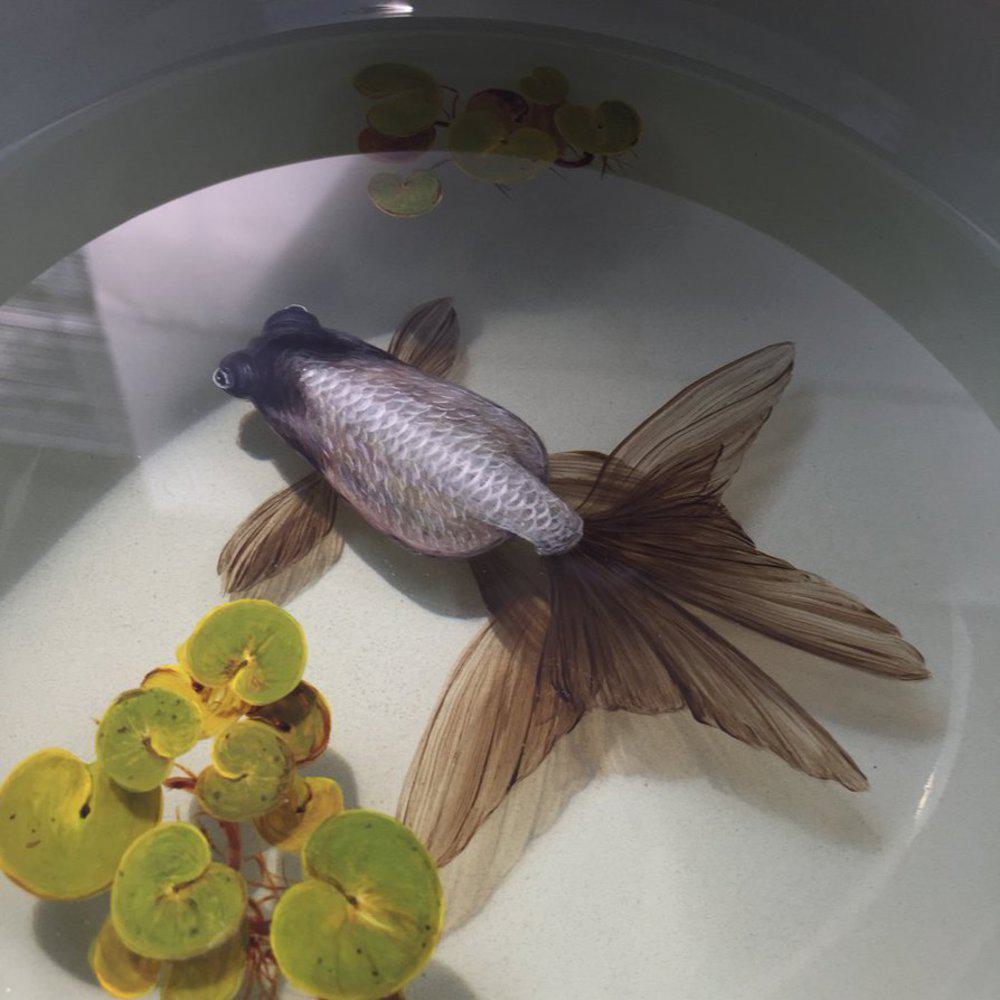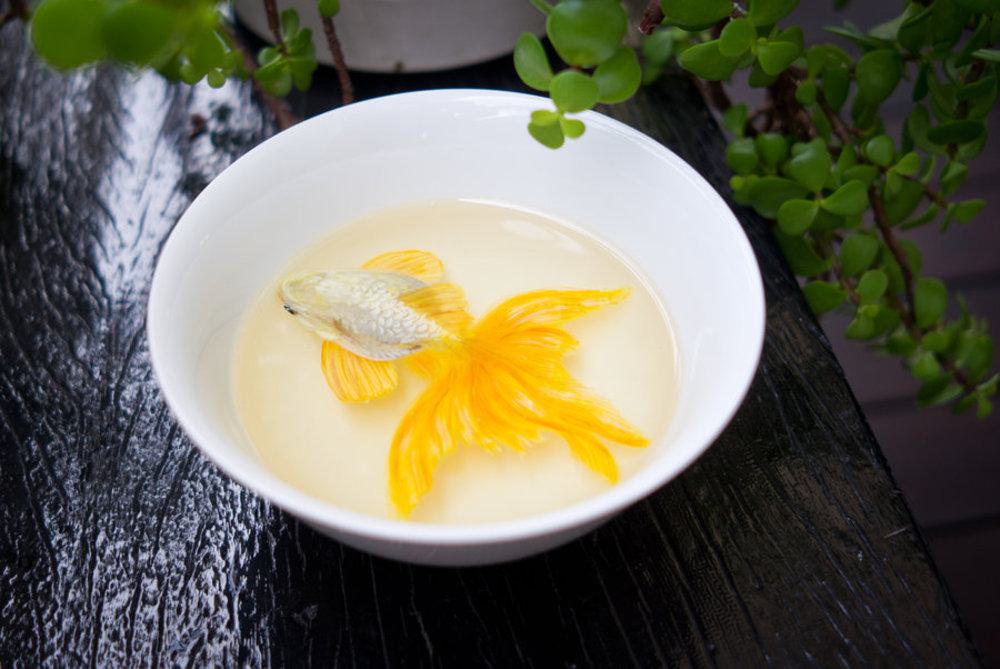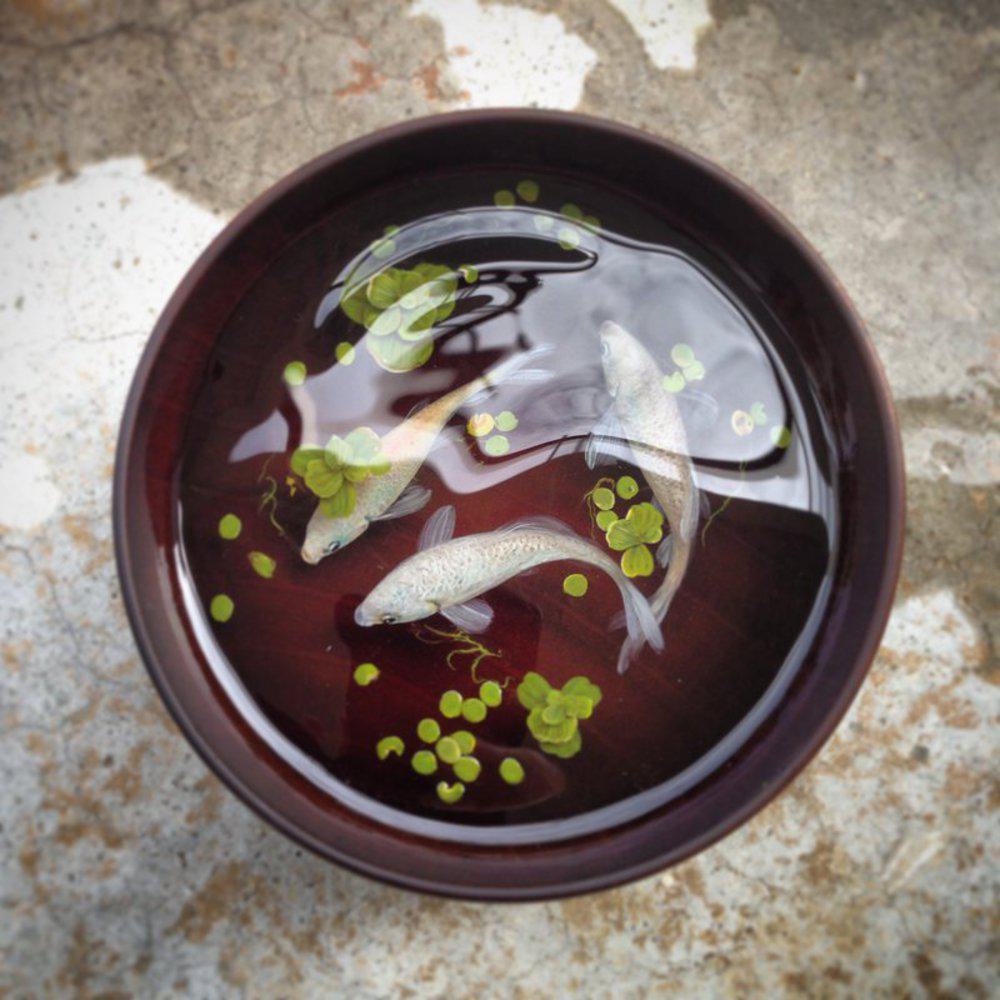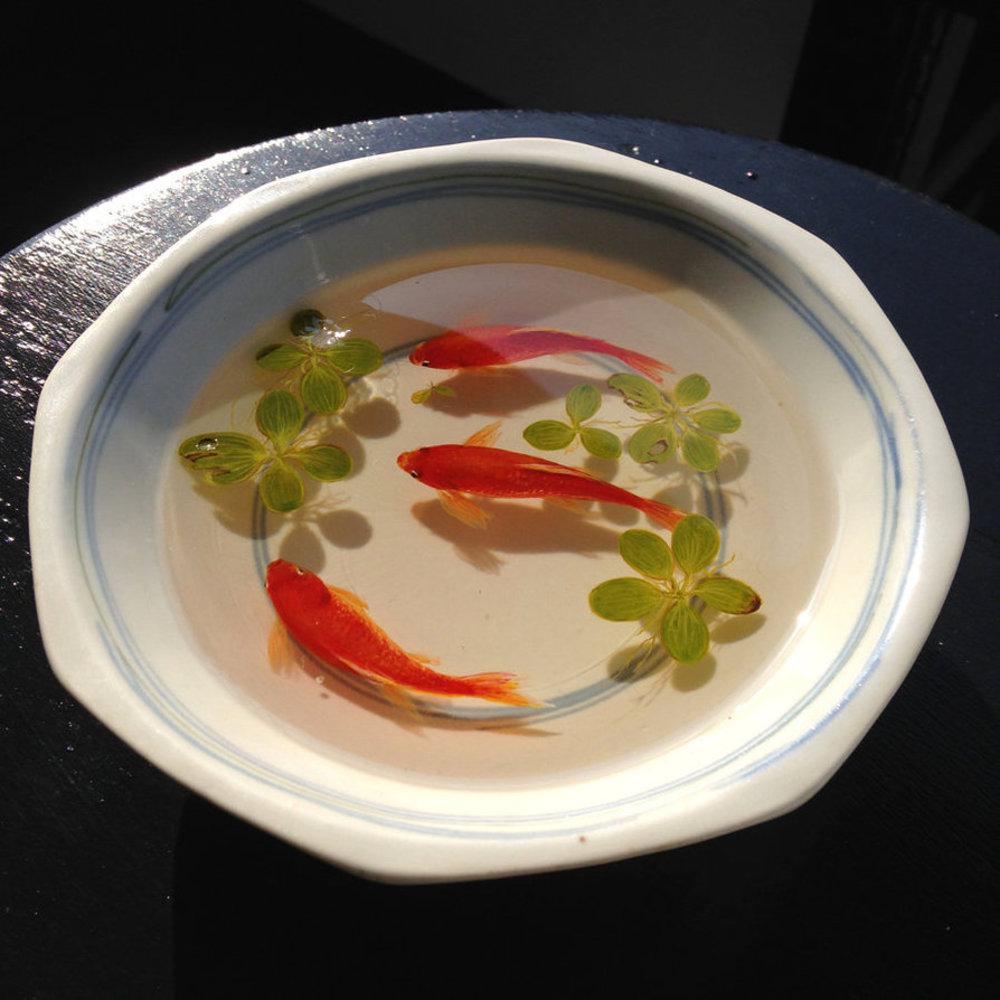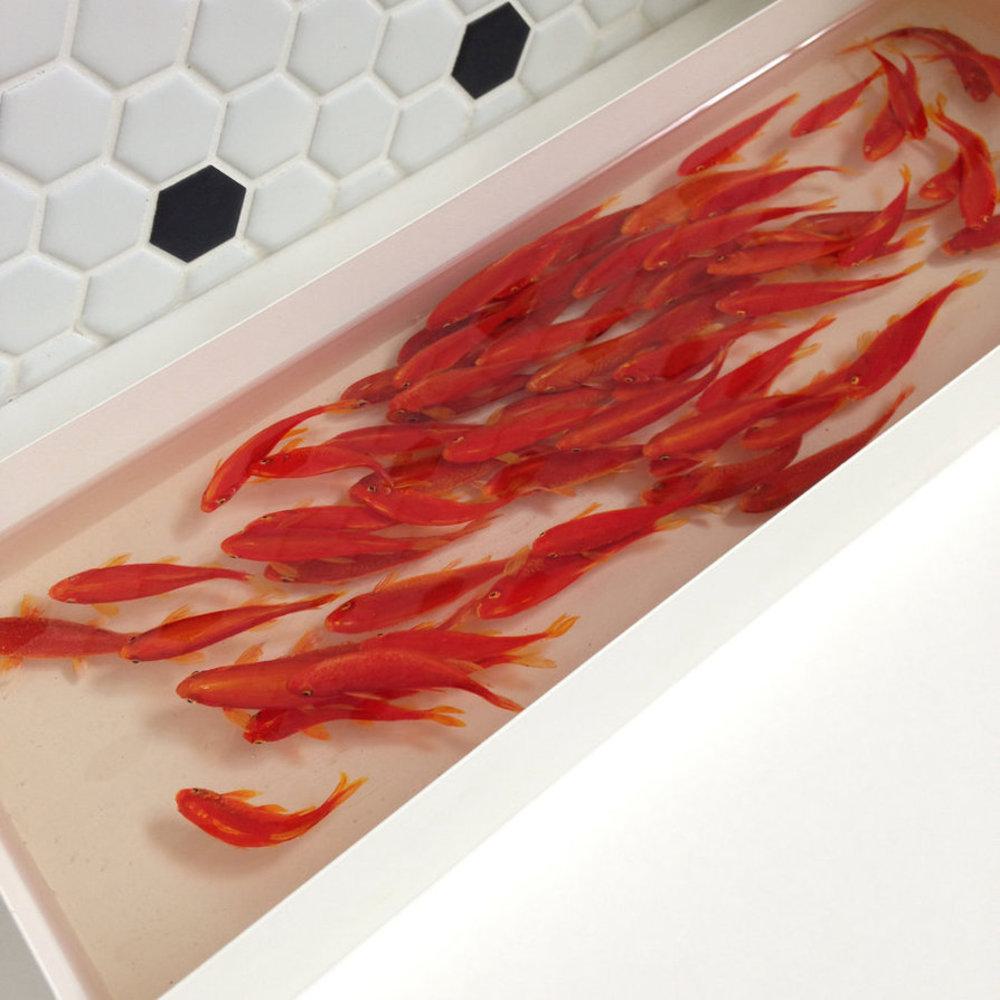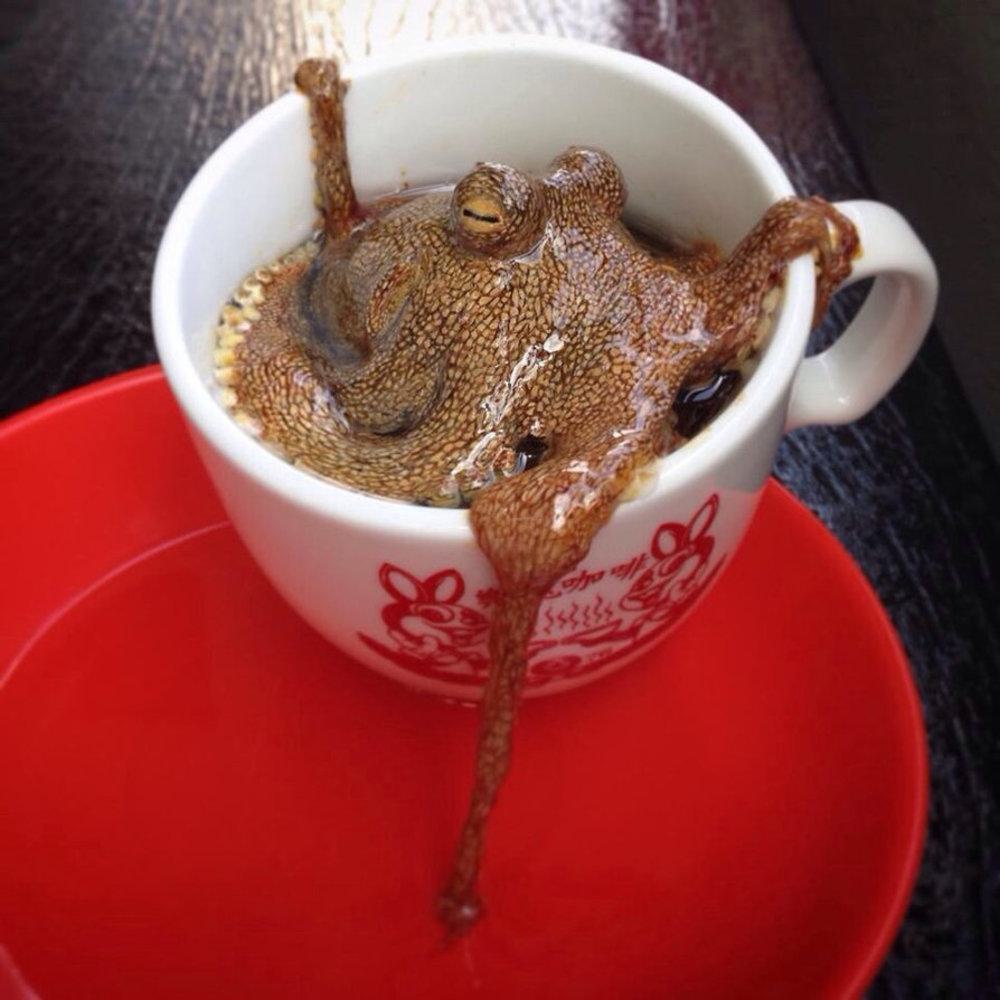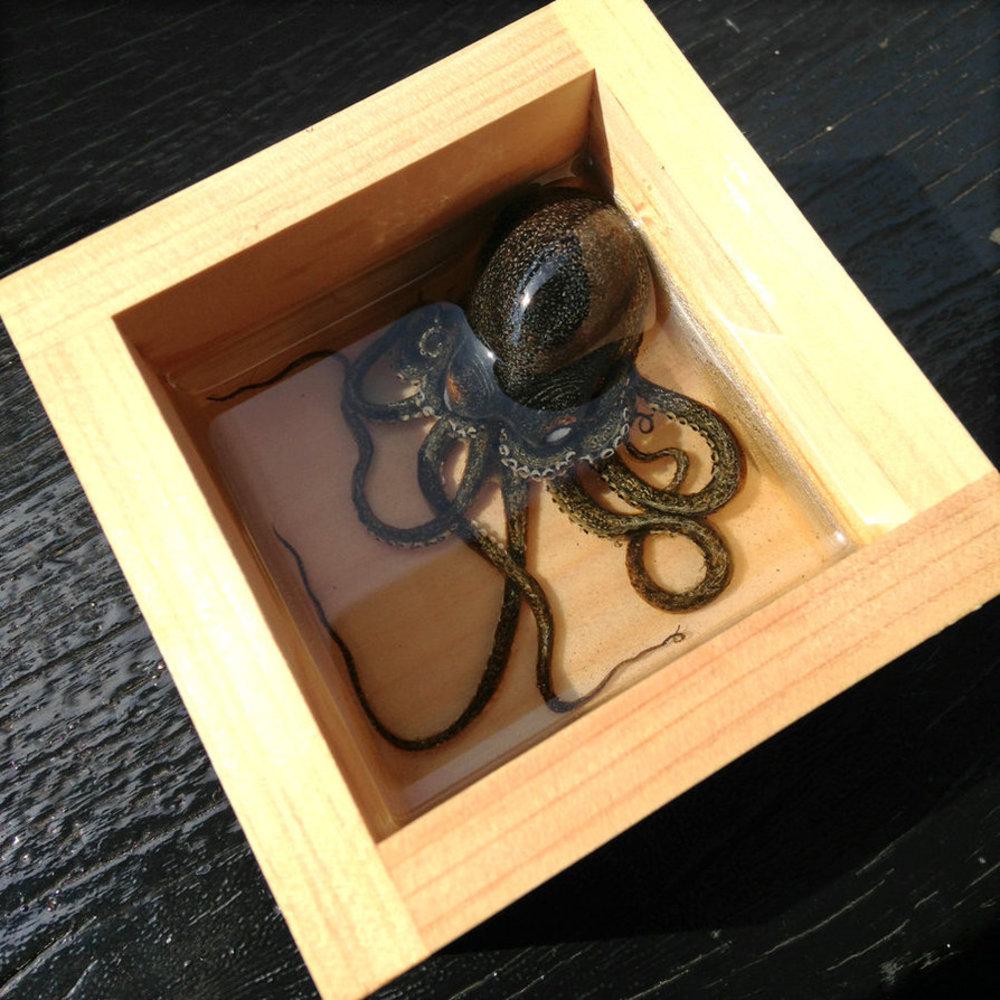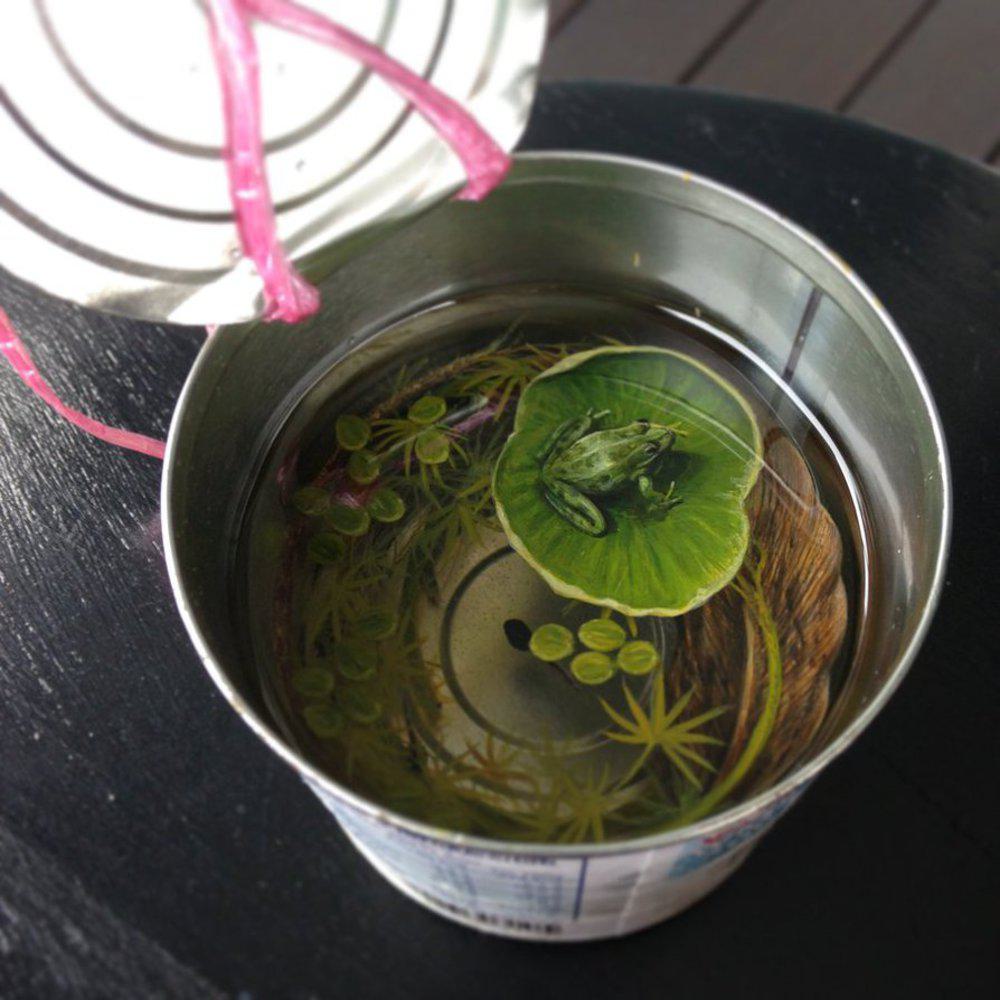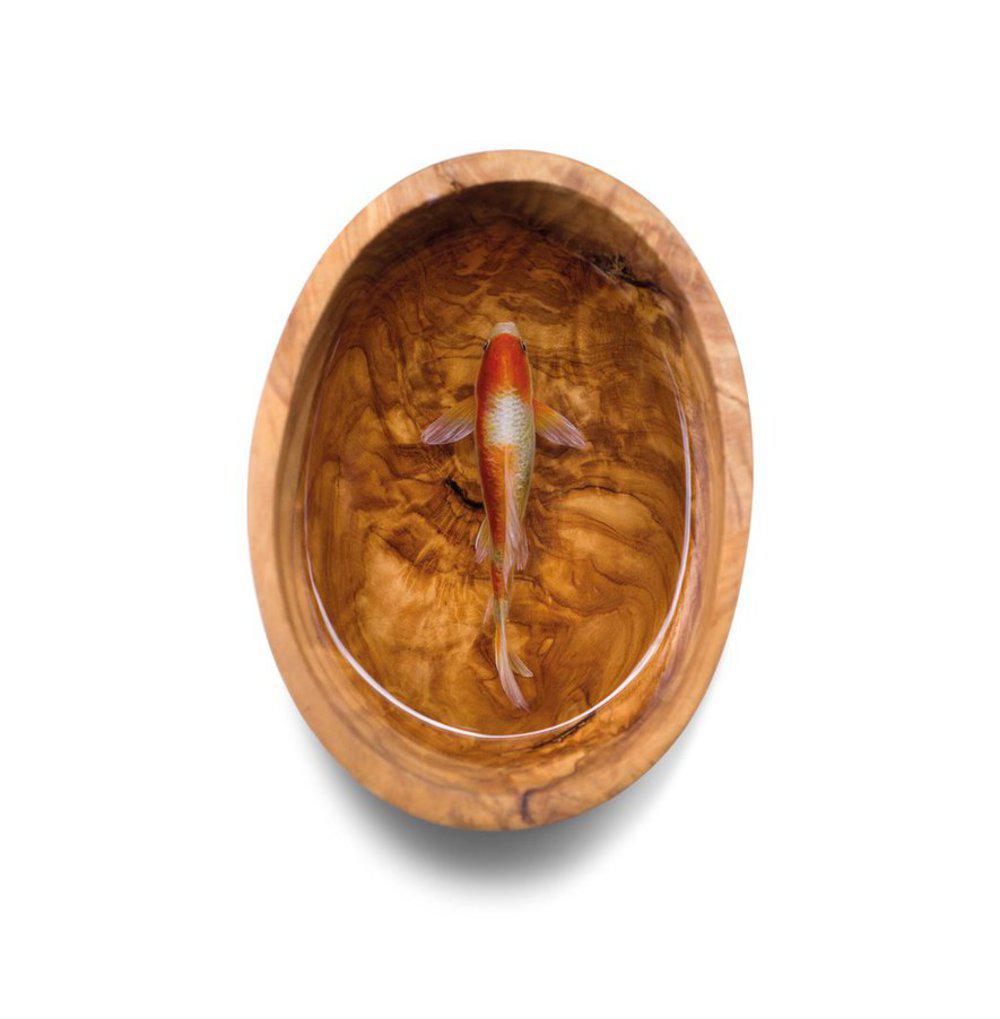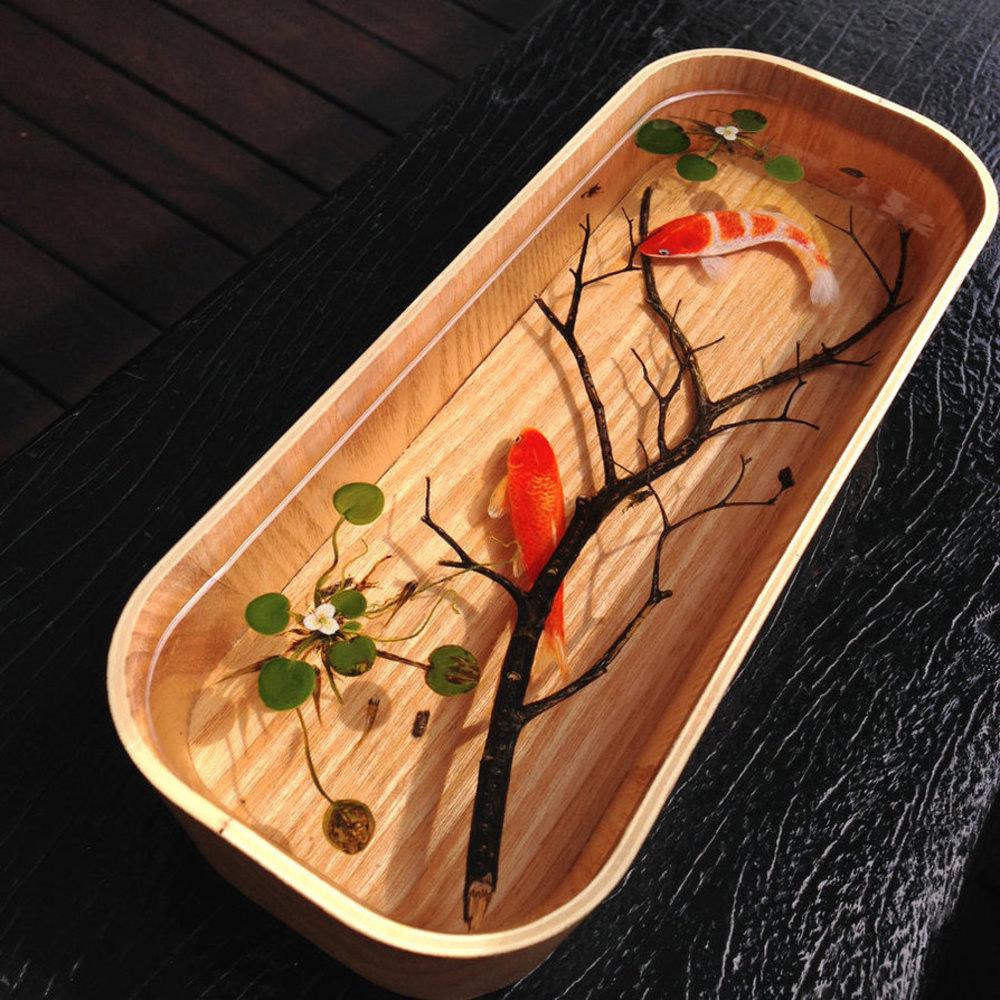 All images courtesy of Keng Lye. View more at
his home page
.