The Intricate Urban Paintings of Daniel Rich
Posted on
September 2nd 2016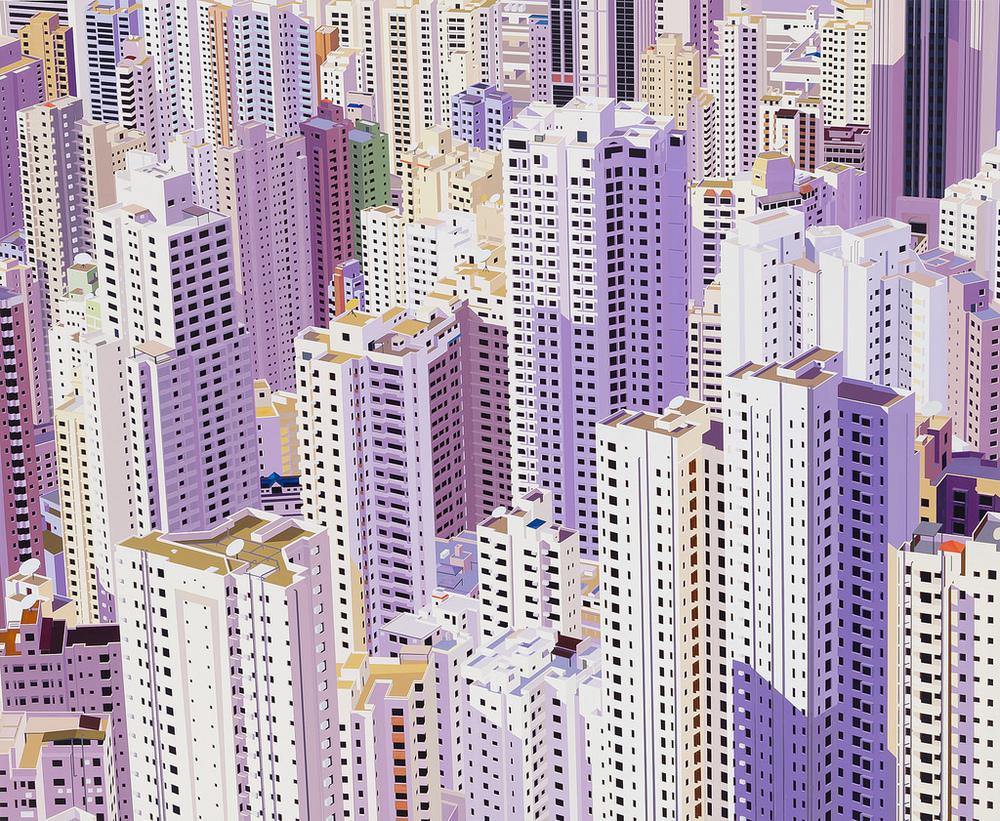 Brooklyn painter Daniel Rich creates meticulous portrayals of urban density in this stunning series of acrylic and spray paintings. Geometric patterns and deep complexity are the protagonists of these works, given that there are no people in them. The scenes depict once-bustling urban centers as abandoned exercises in municipal planning. These are not your typical armageddon type images, where decay has set in - the buildings are abandoned but immaculately pristine, hinting at a recent departure or social shift in the masses. The juxtaposition of moods creates its own intensity, which is heightened by Rich's eye for detail and background in printing:
"My process developed from my background as a printmaker, which I studied in school, specifically screen printing and etching. Looking back, skateboarding and painting graffiti, along with Robert Rauschenberg's use of appropriated imagery such as newspaper clippings, screen printed photographs and found objects in his work had a big influence on me as a young artist."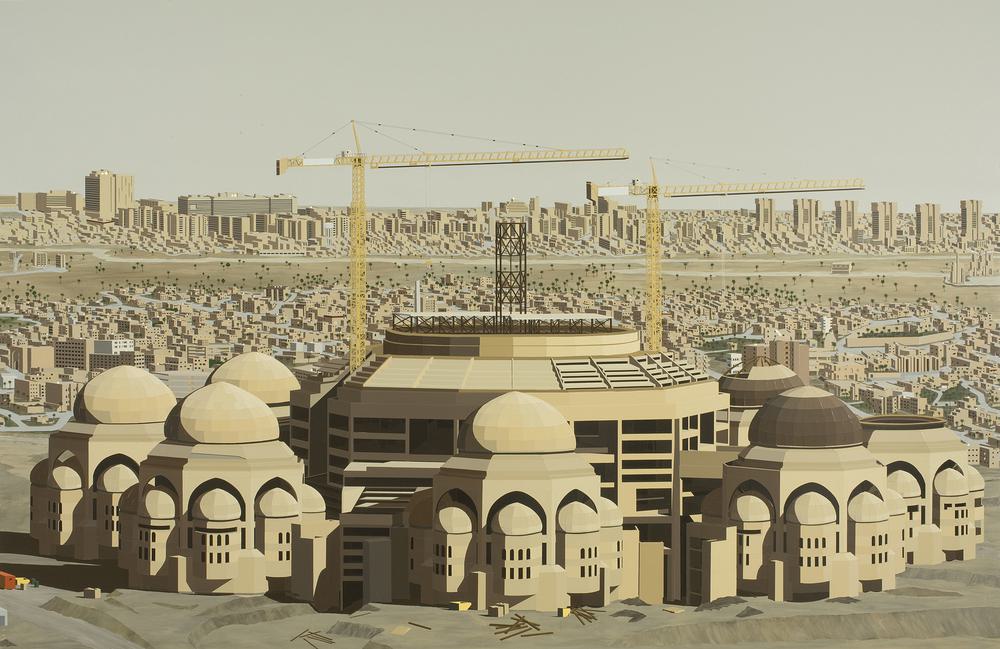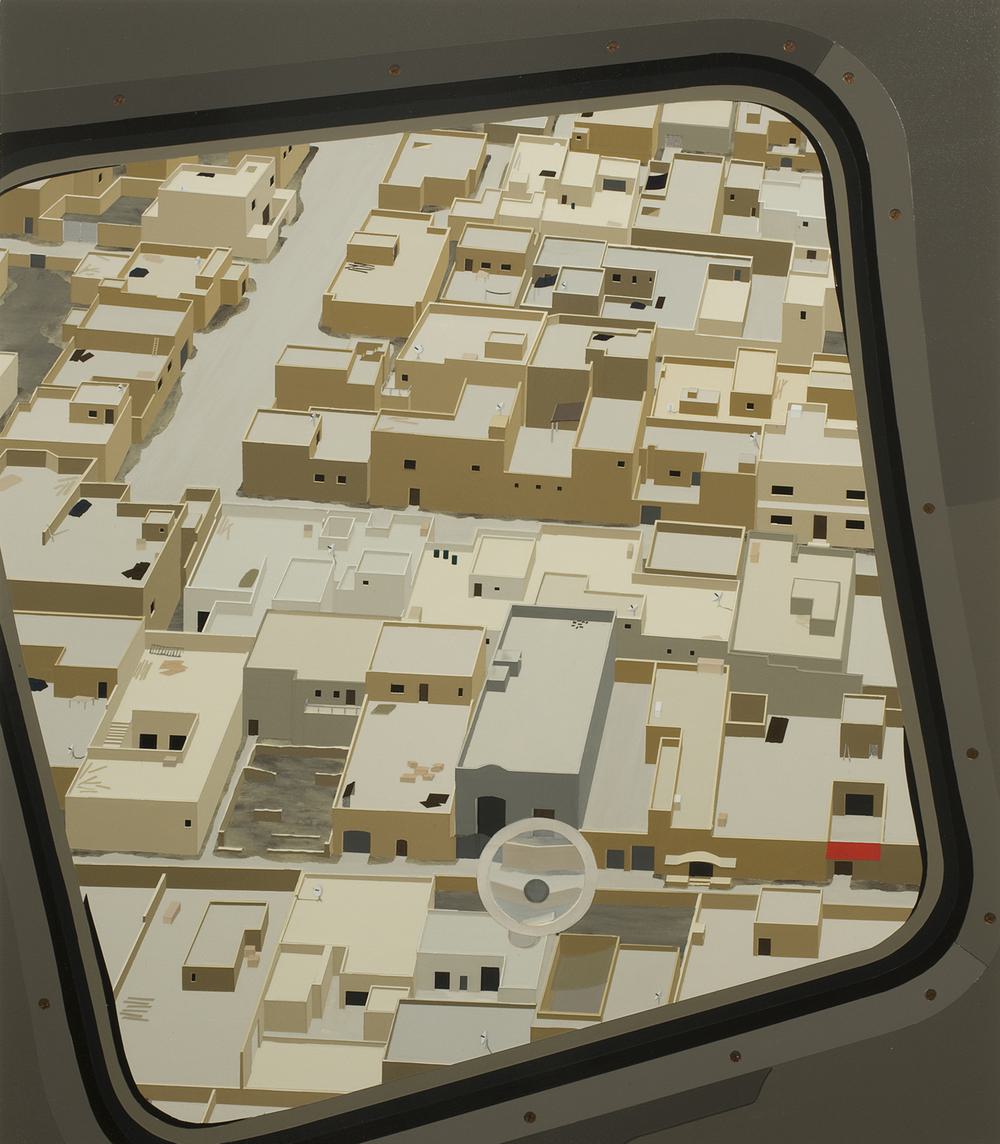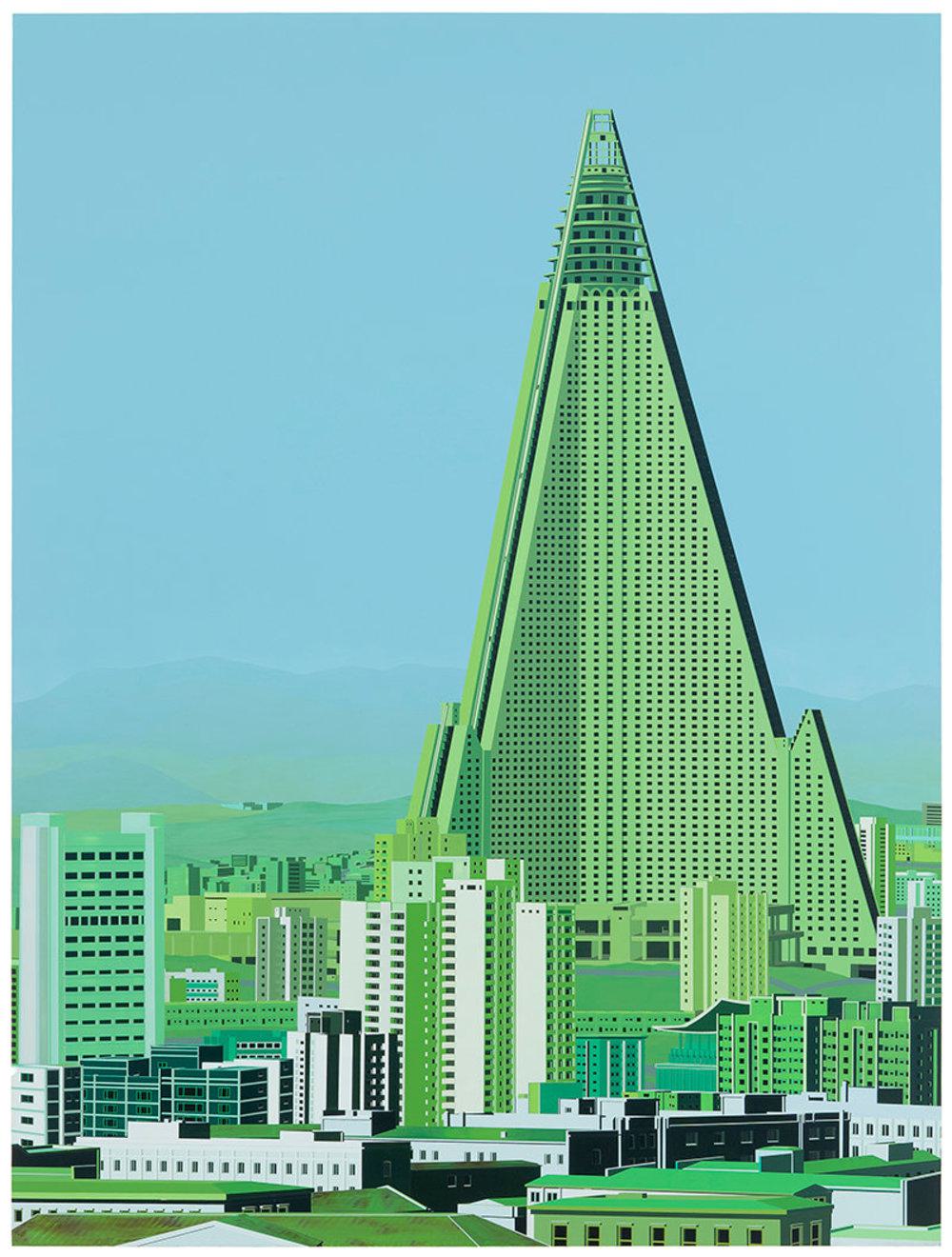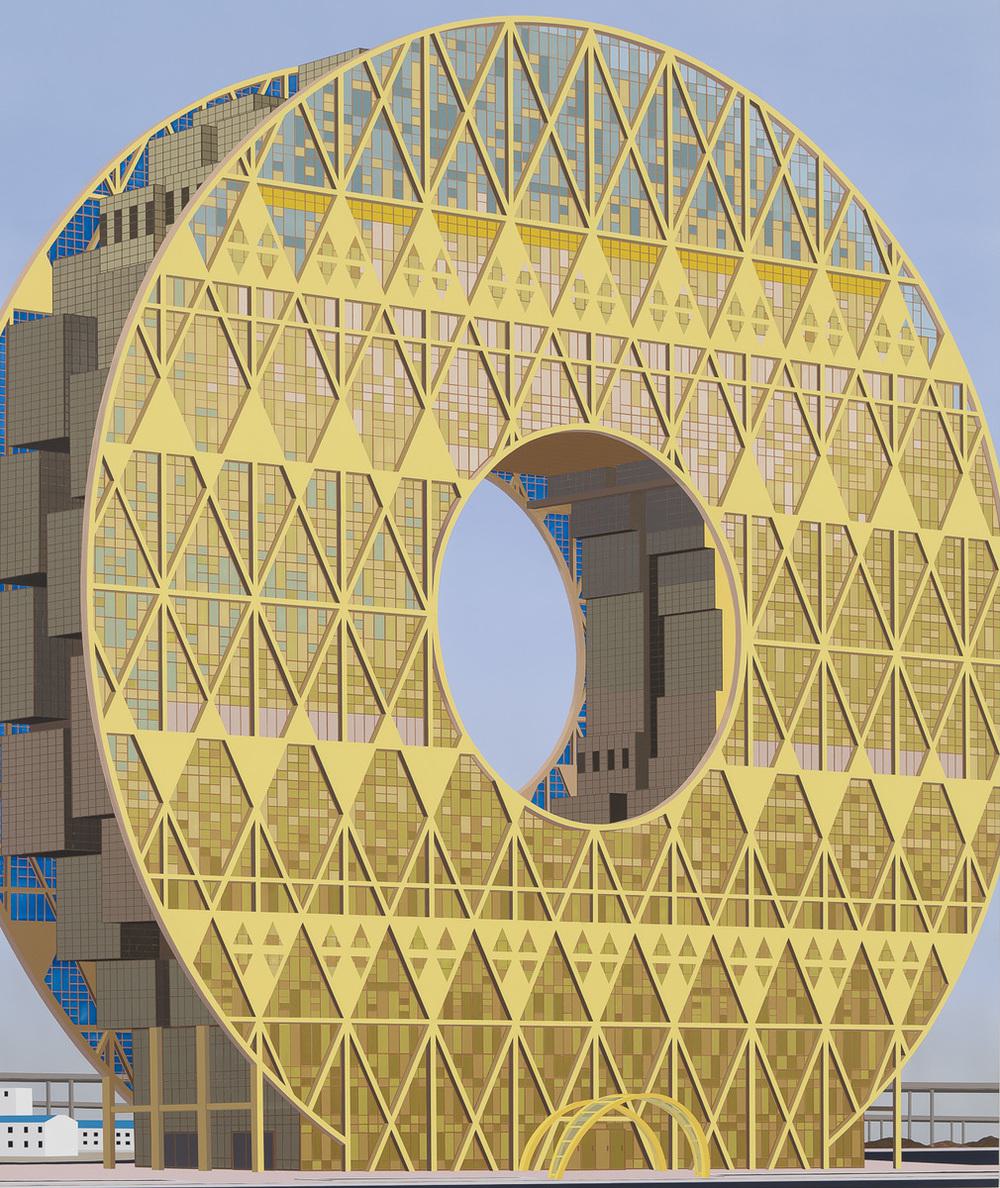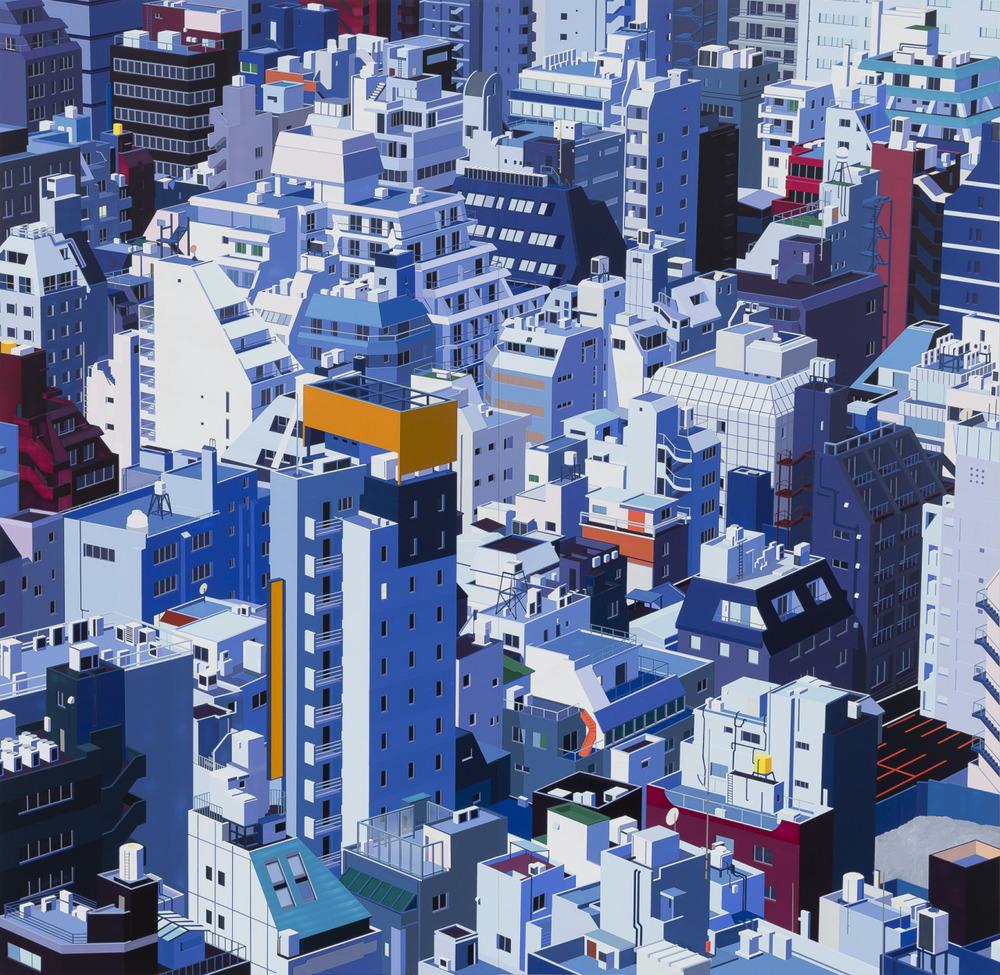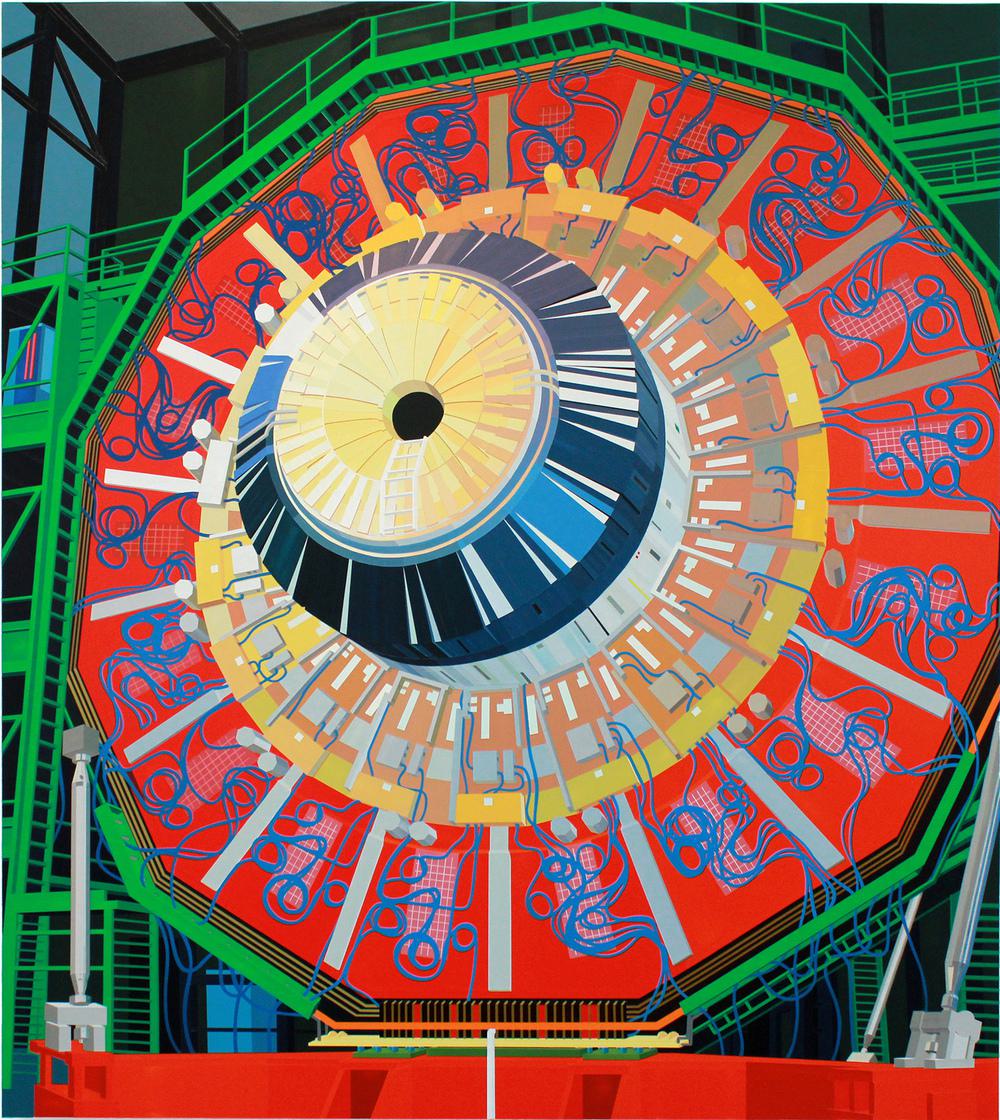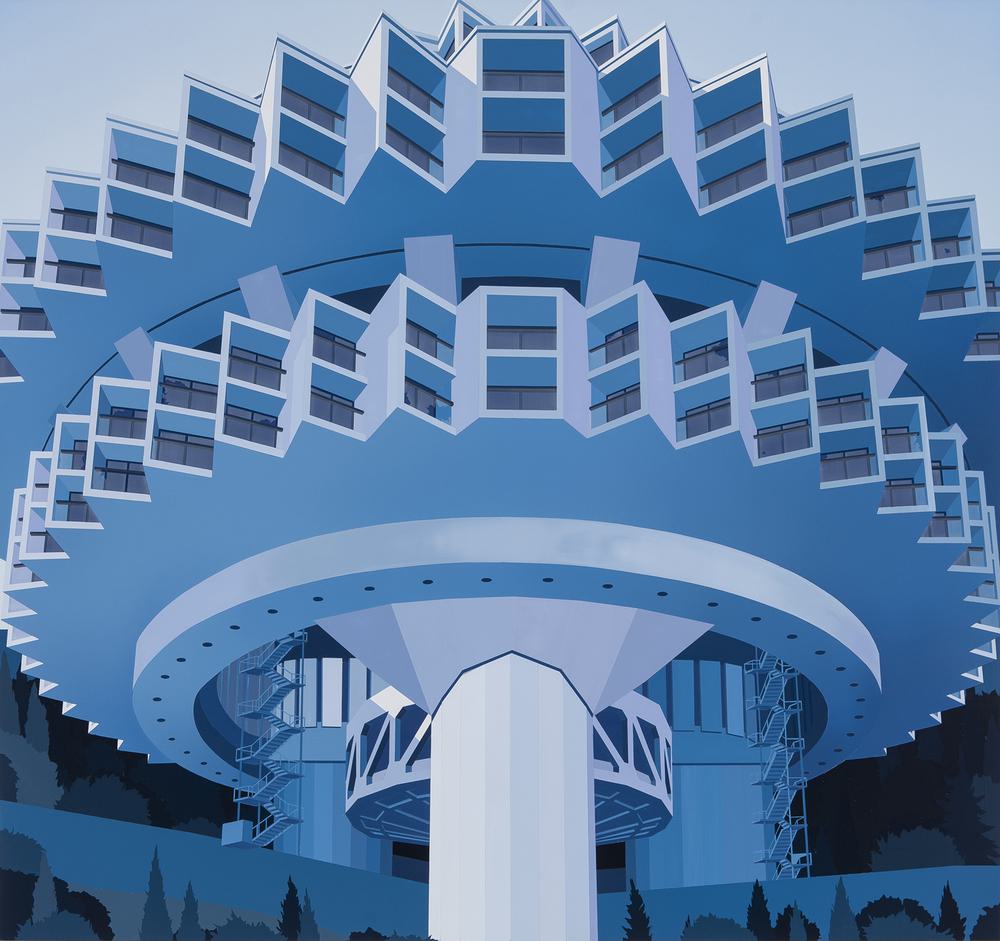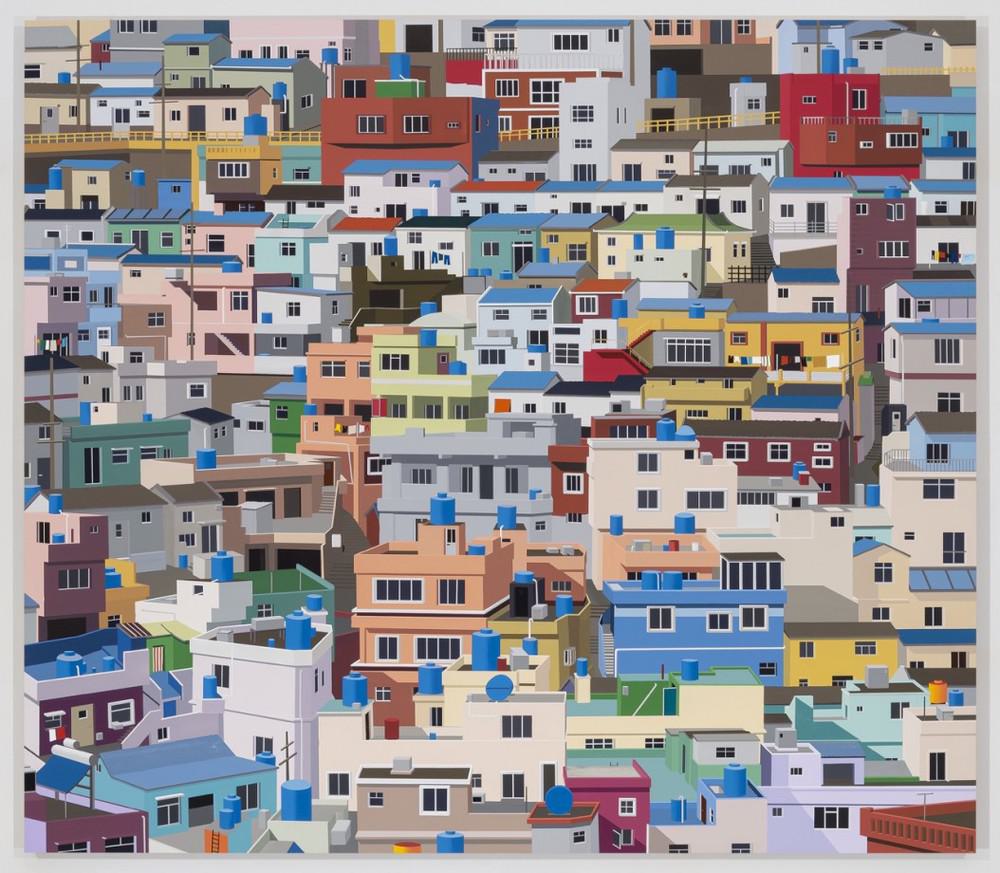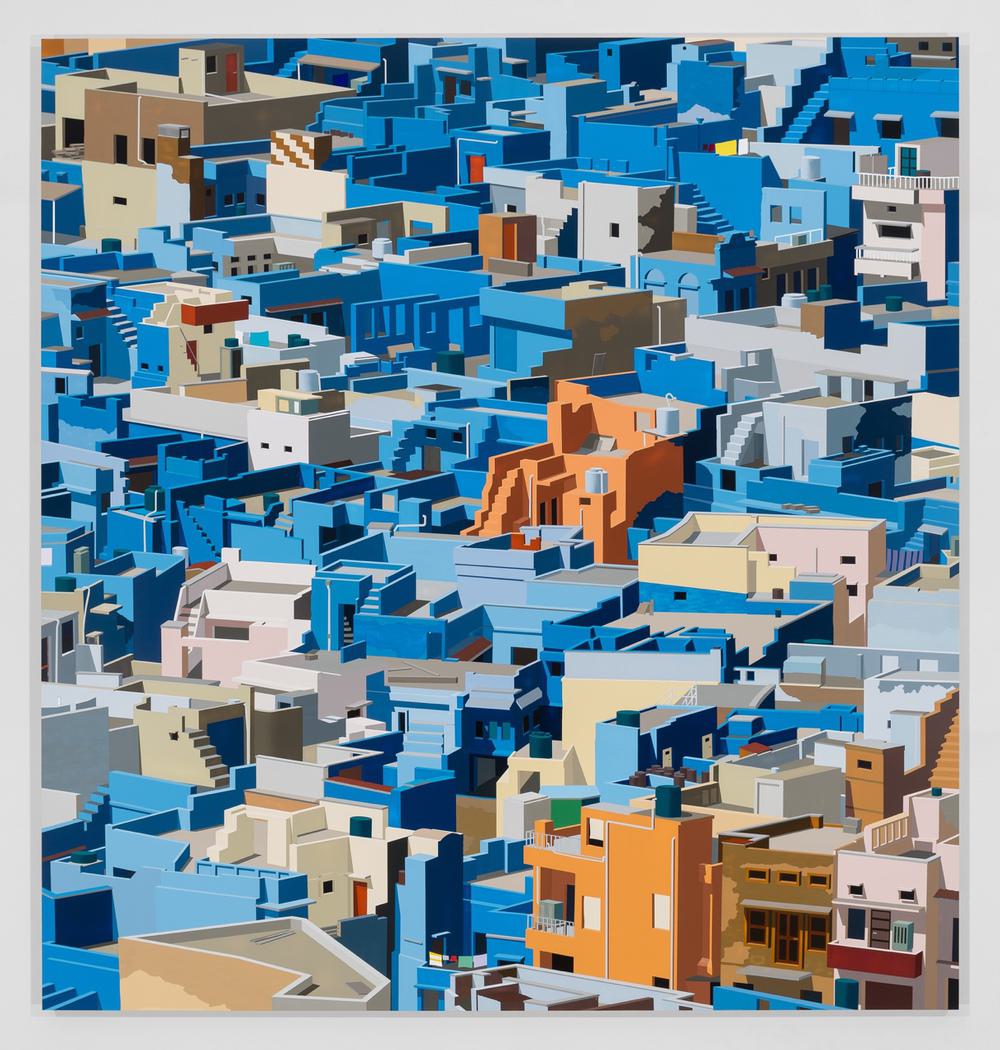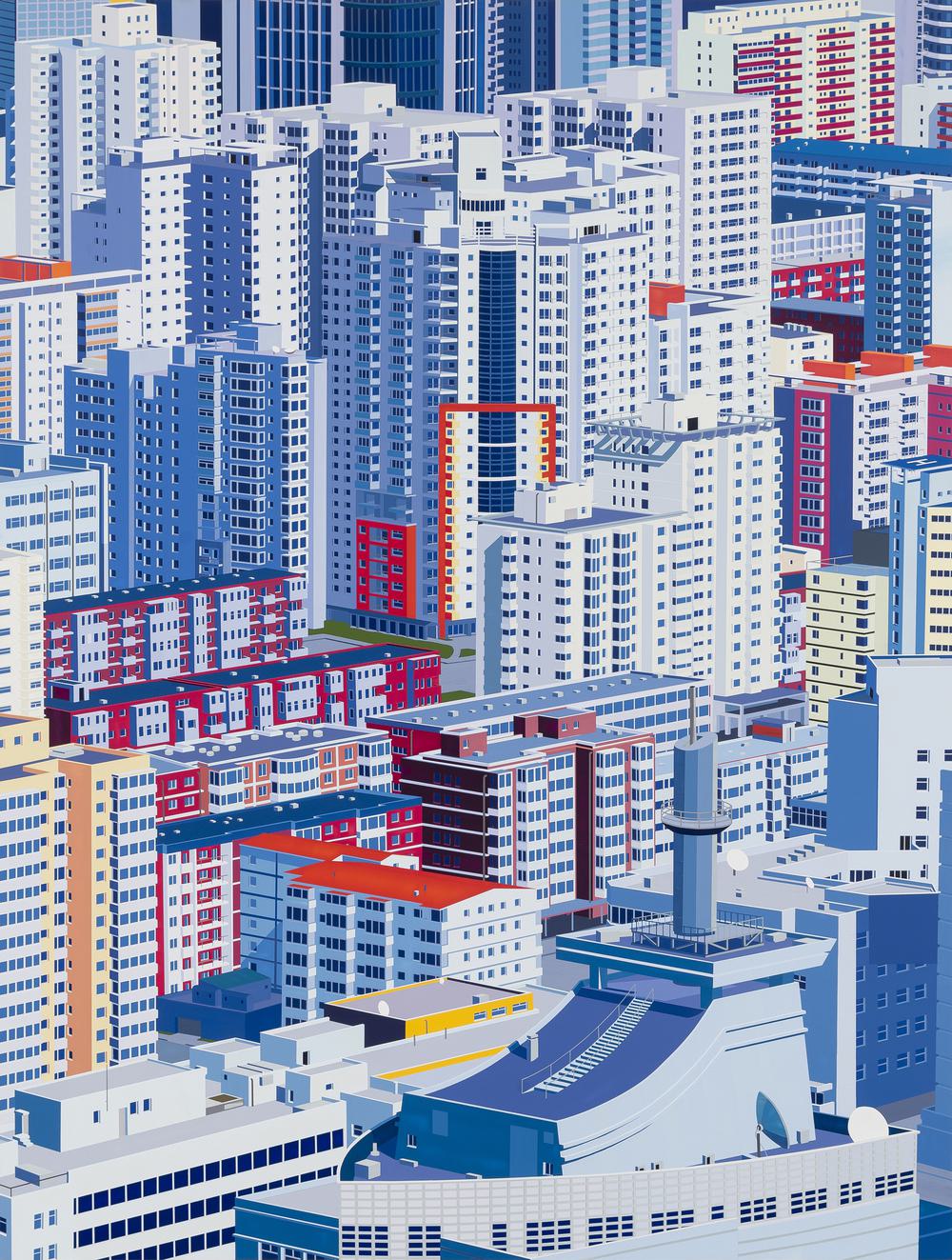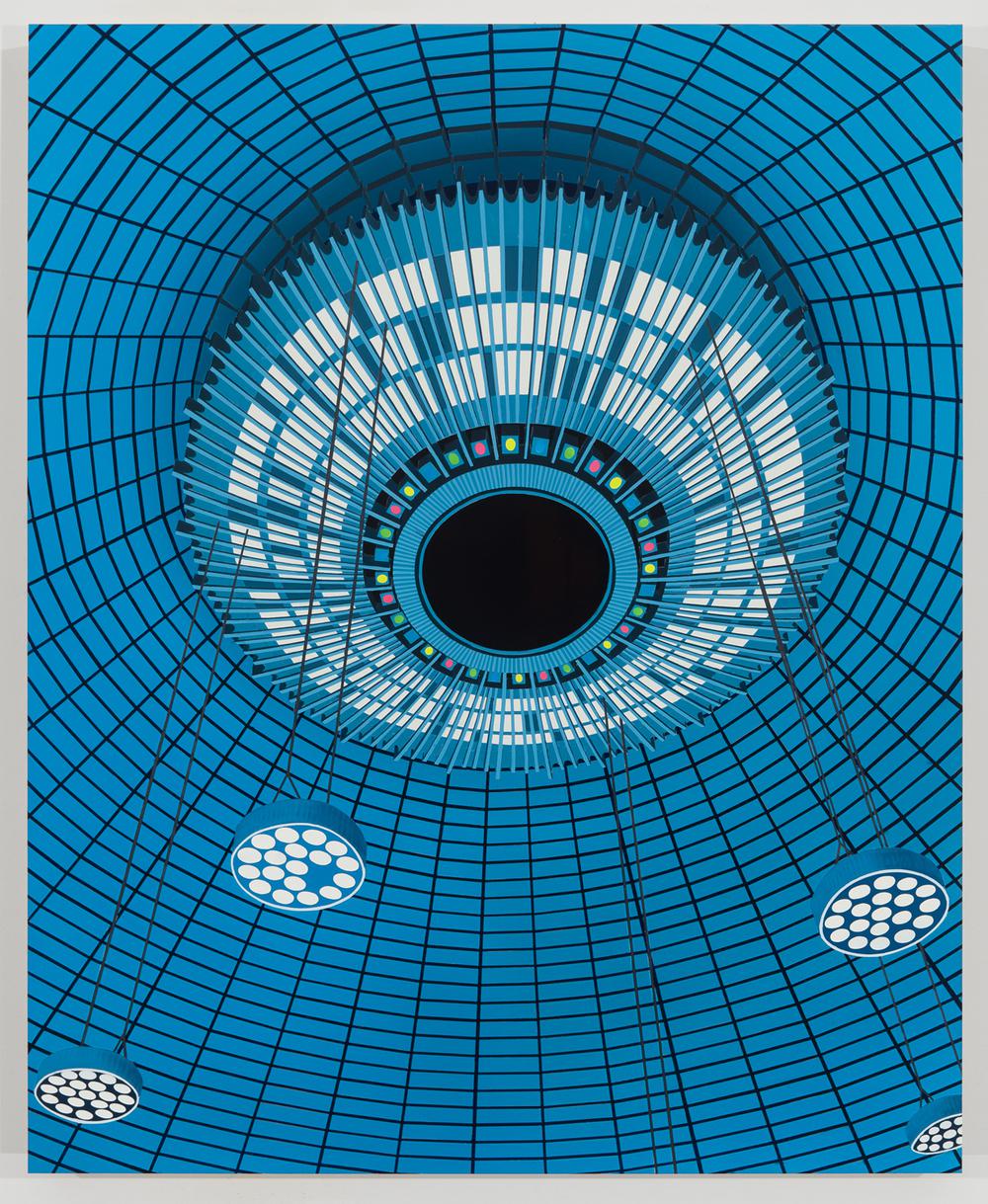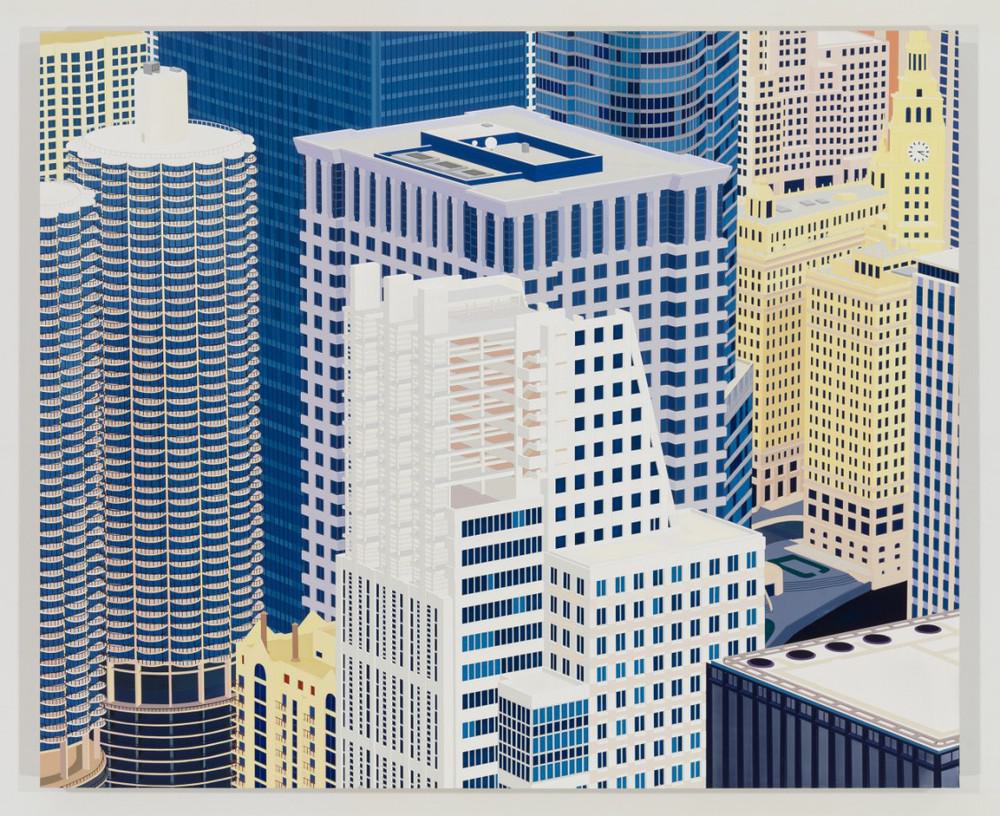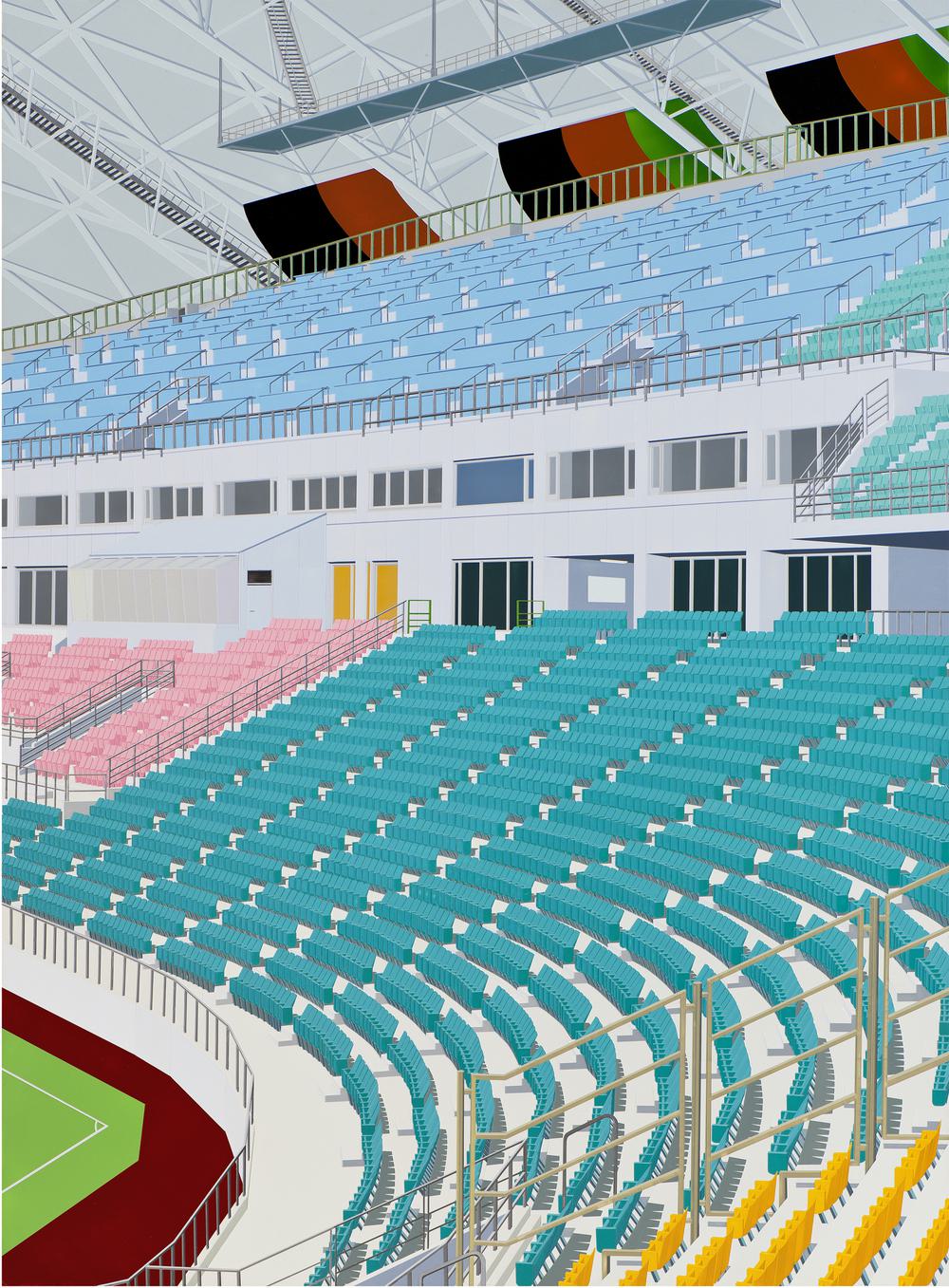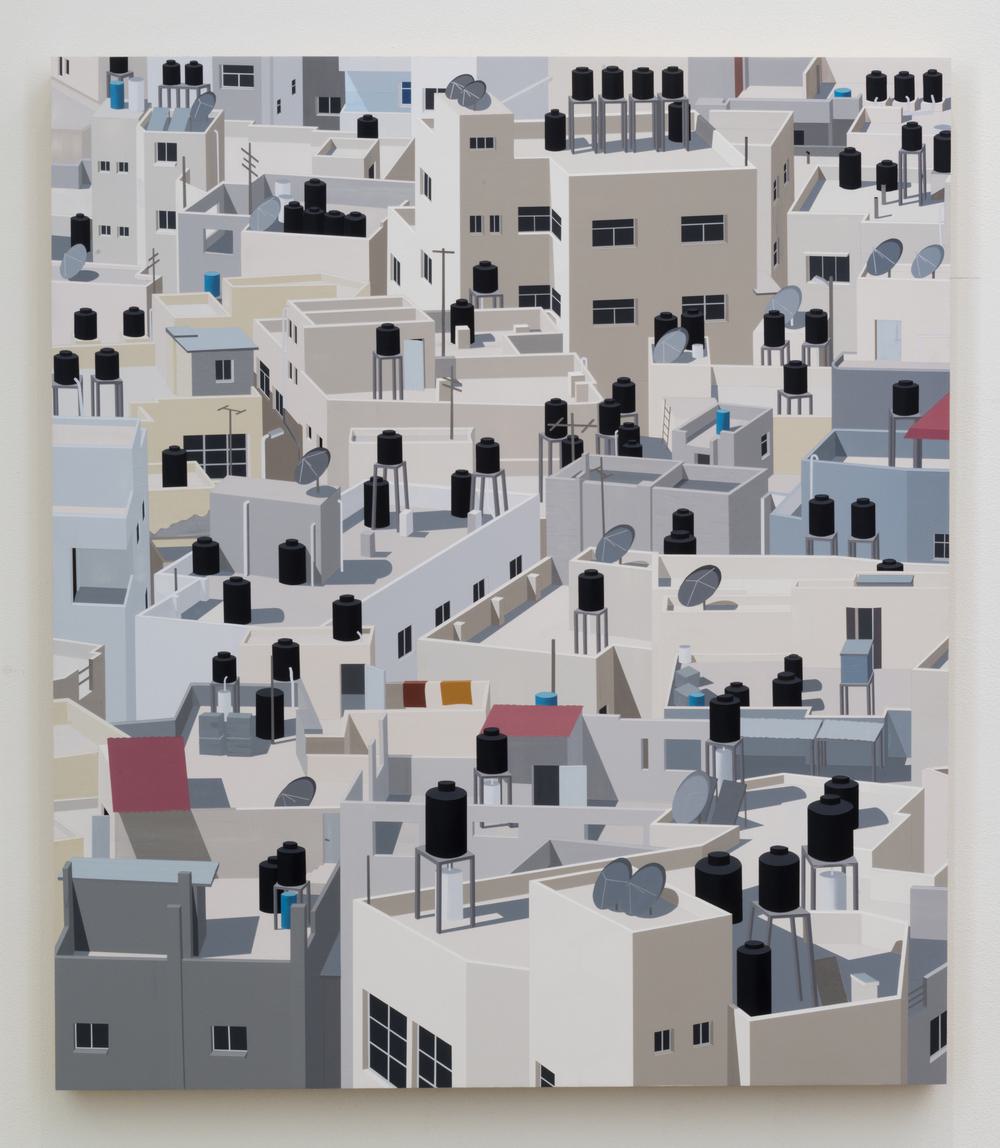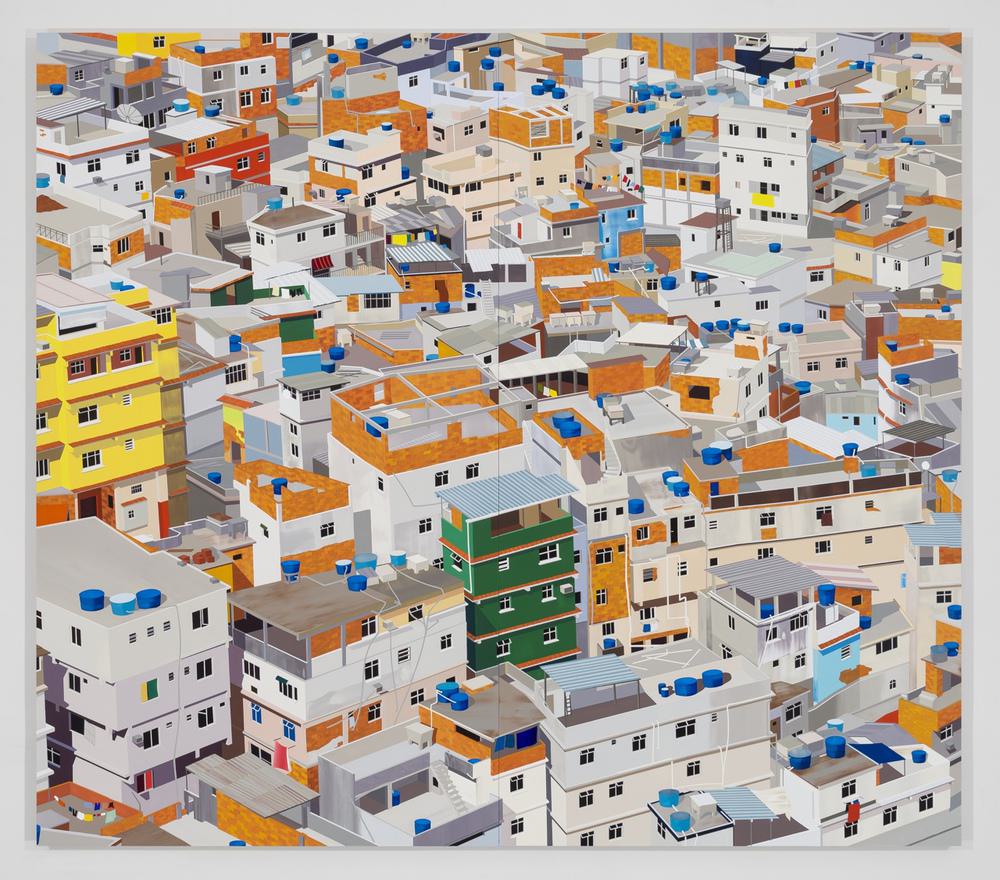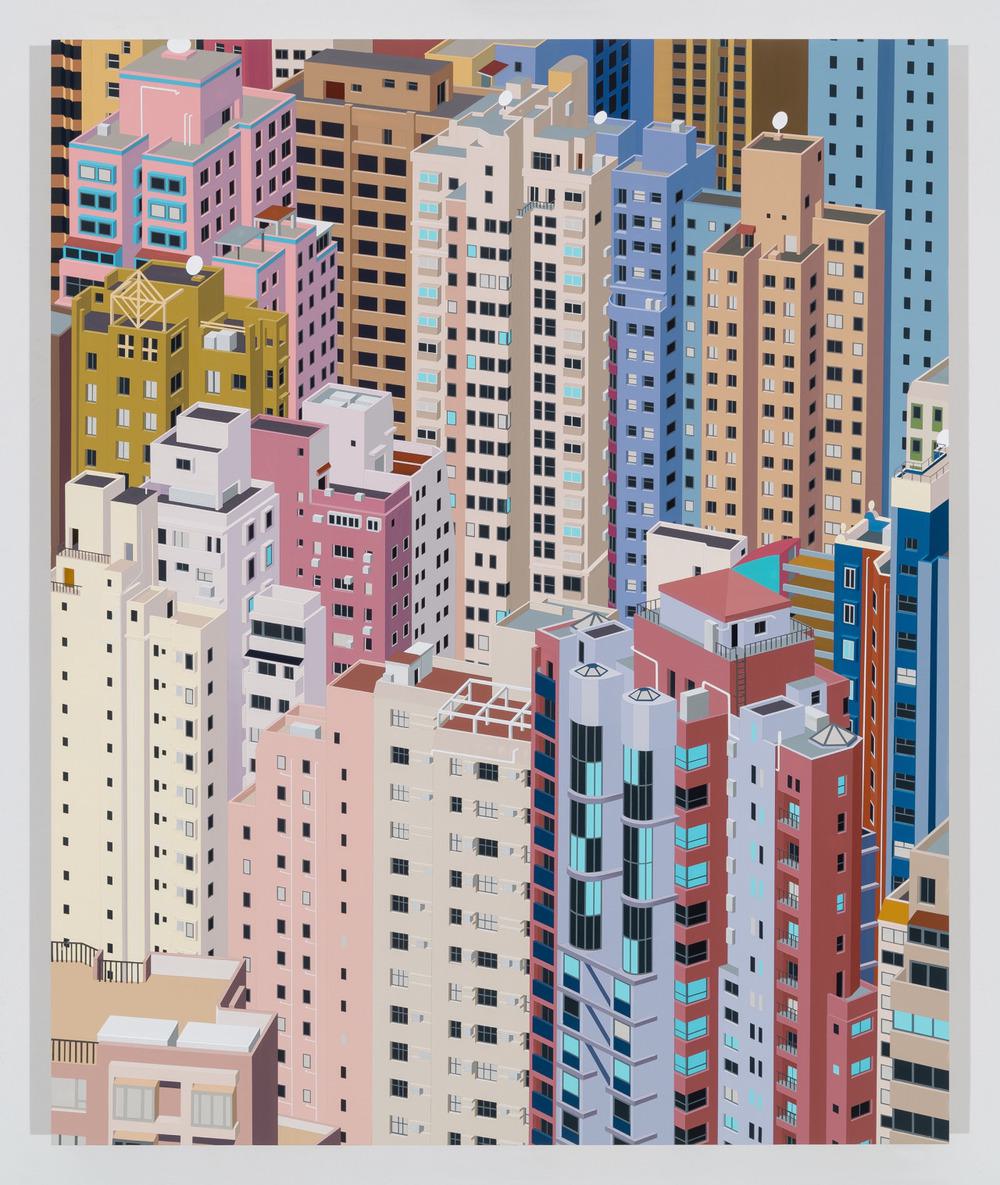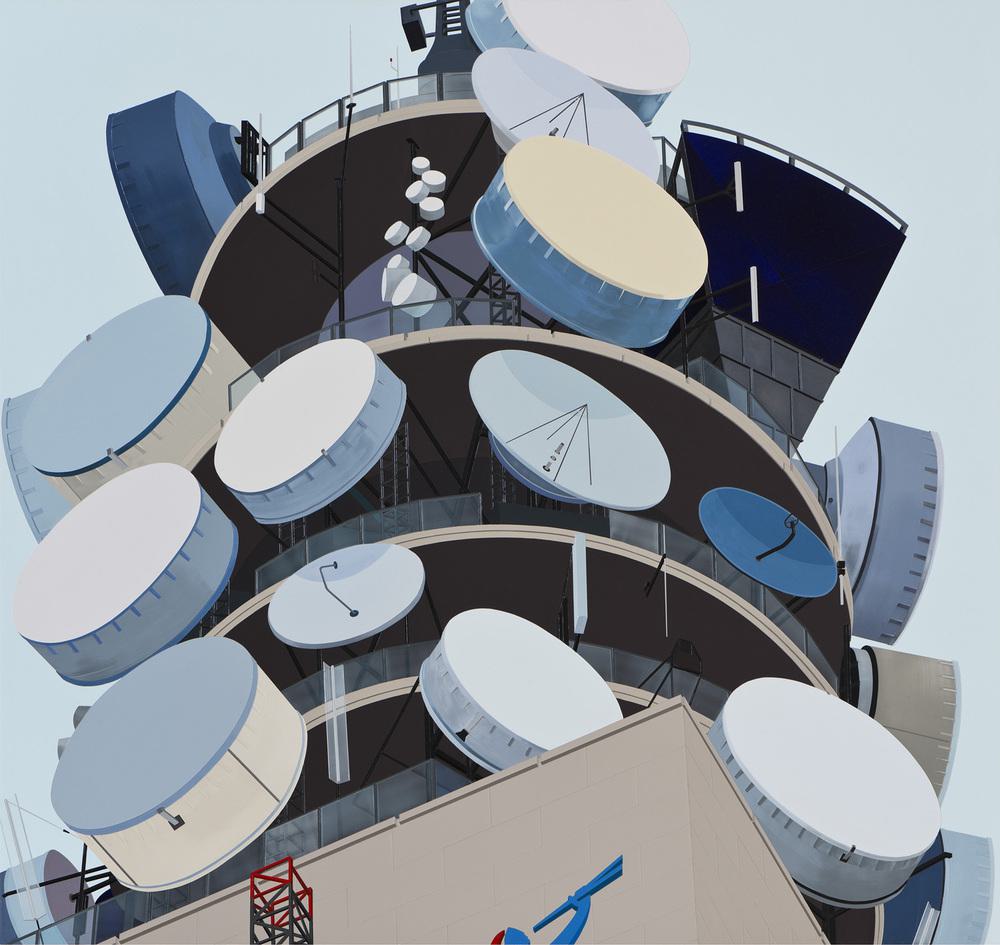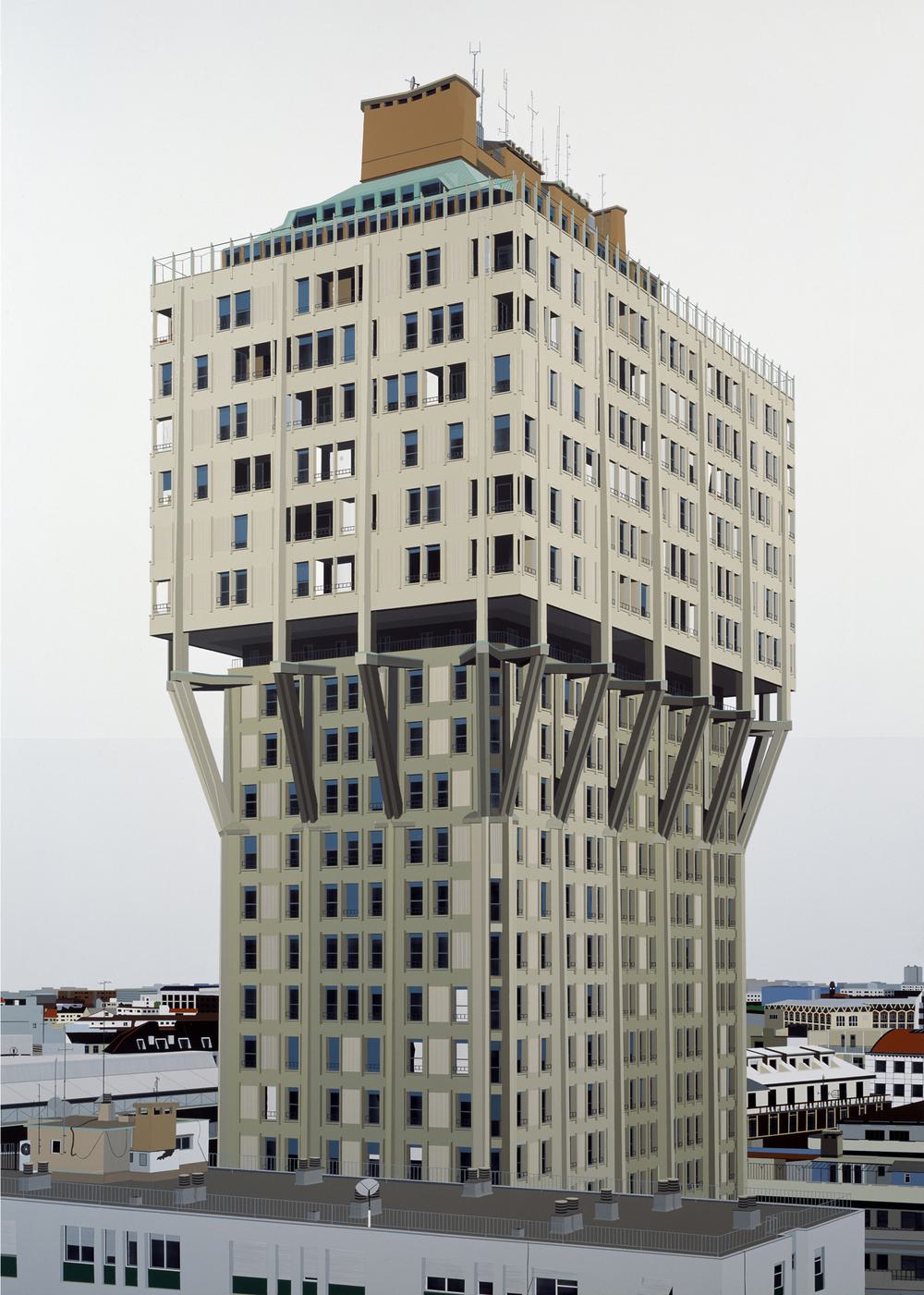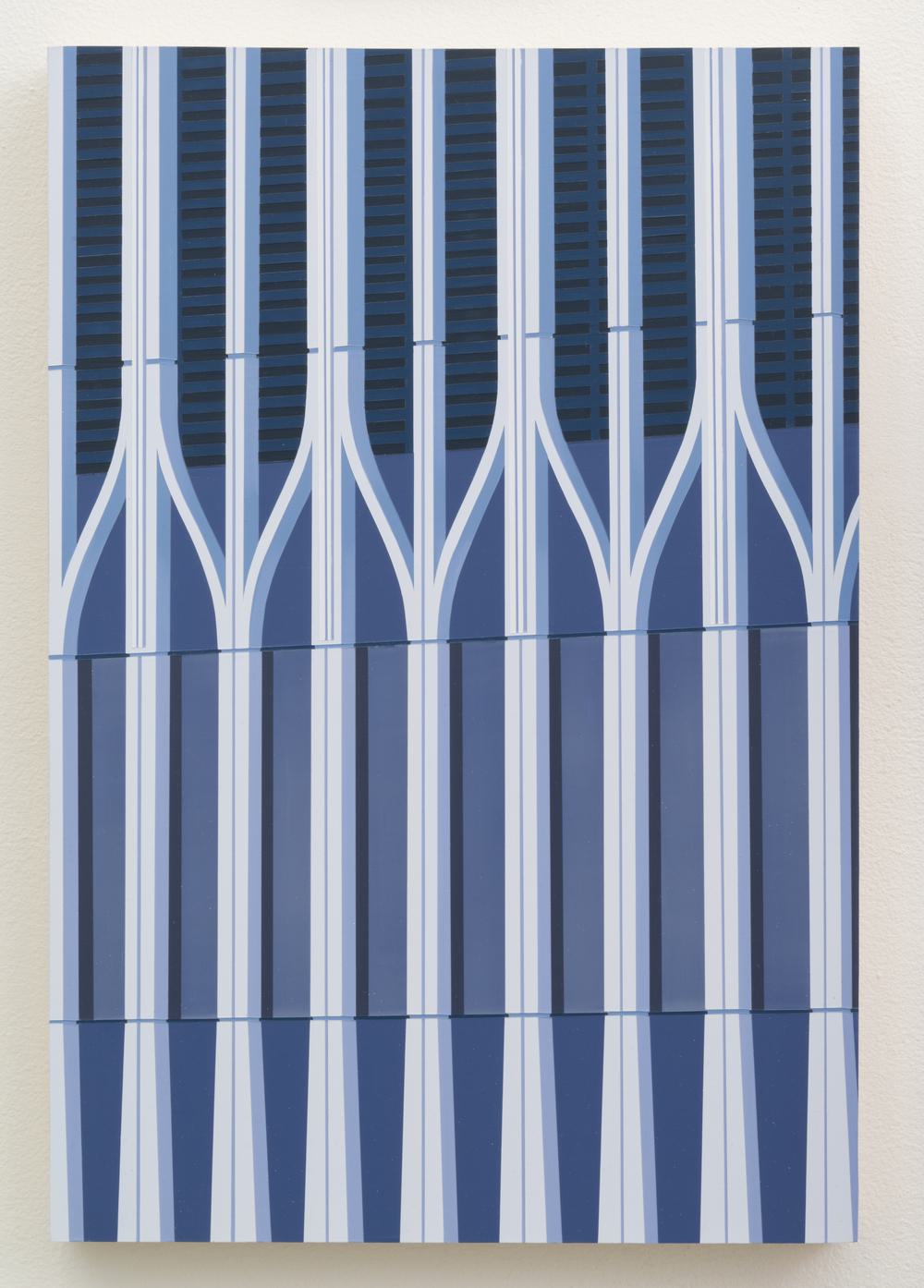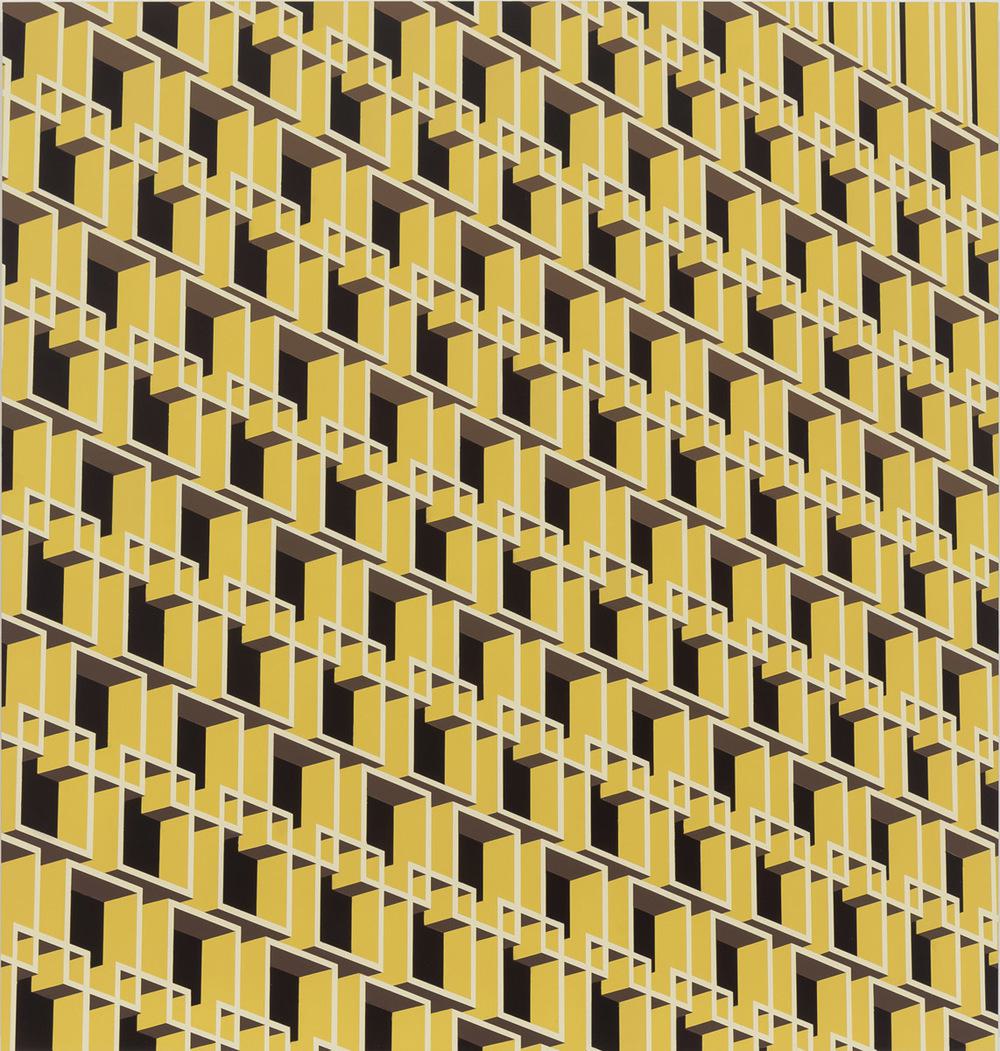 All images courtesy of Daniel Rich. View more at
his home page
.