New Whimsical Street Art by OakOak
Posted on
July 2nd 2015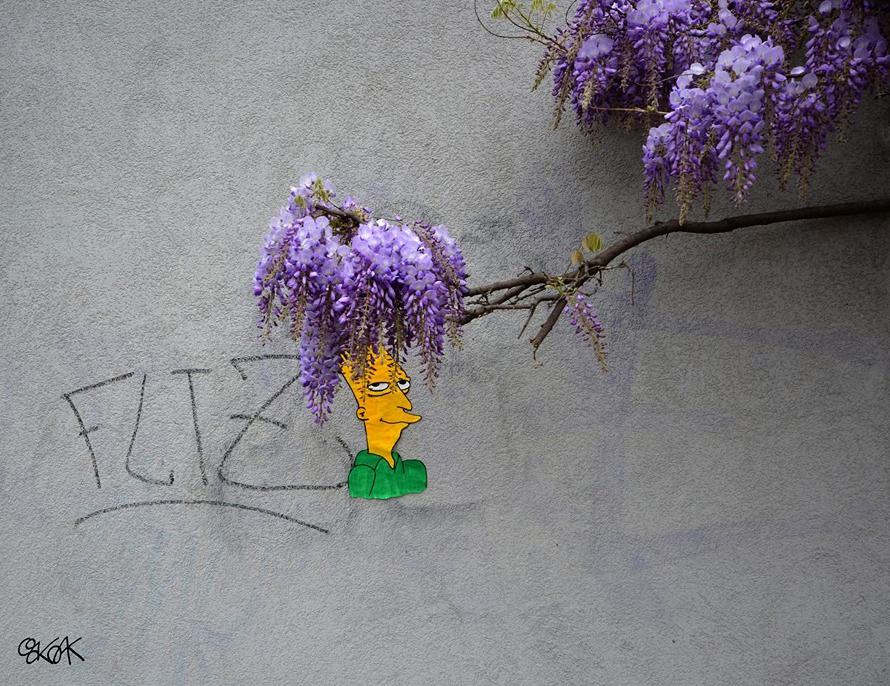 French street artist OakOak doesn't rest on his laurels when it comes to making his hometown of St. Etienne a more habitable place. The old industrial town, more known for its sparse, utilitarian buildings, currently finds itself decaying with age and providing little in terms of decor for the public, aside from the cracks in the walls. But OakOak doesn't see them as walls or cracks, but canvases rife with opportunity for design, with a touch of mischief.
Encorporating icons of popular culture, including cartoon characters and superheroes adds an undenuibly whimsical appeal to his work, which consists primarily of his artful fusion of graphics with the surrounding environment, usually in the most playful way possible. As a result he's become one of his country's most celebrated street artists, and when you see his work, it's easy to understand why.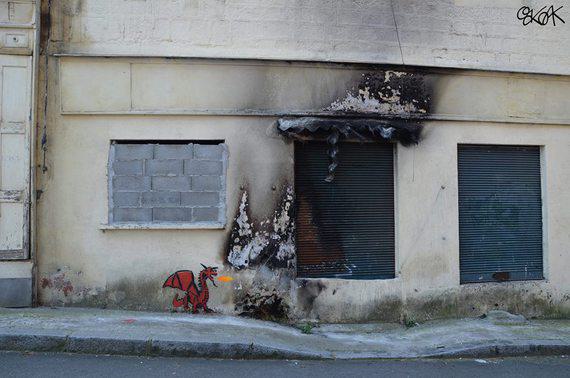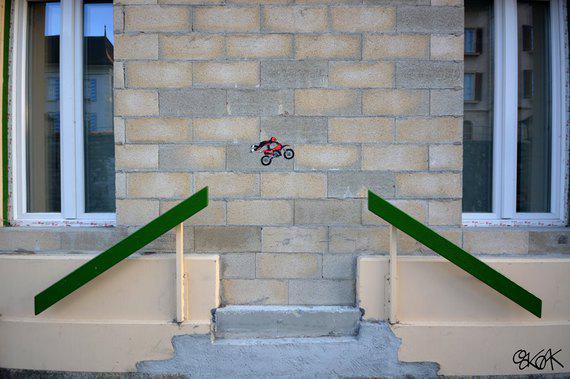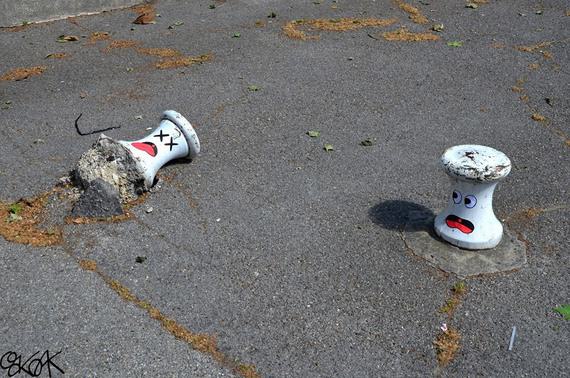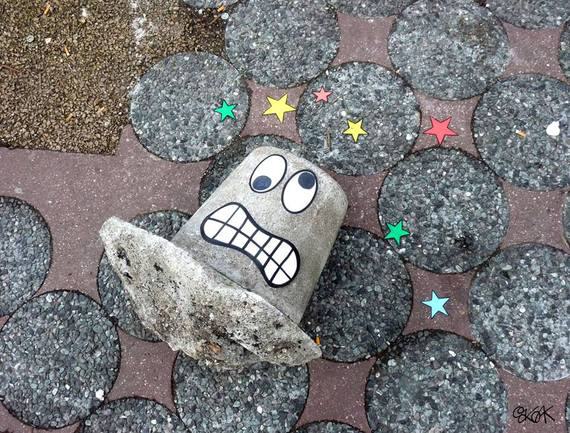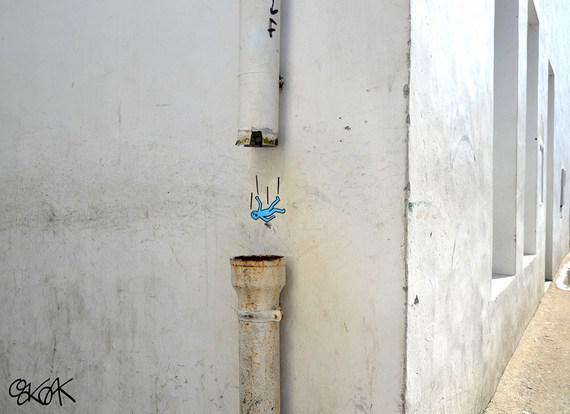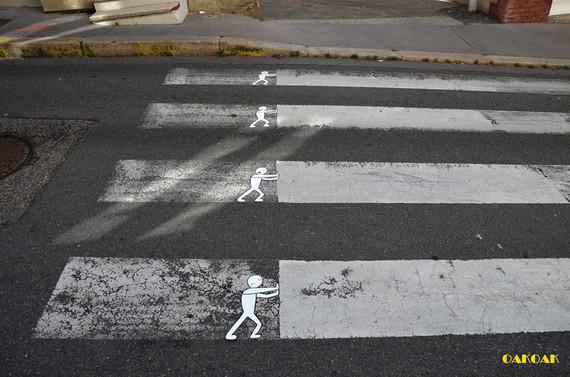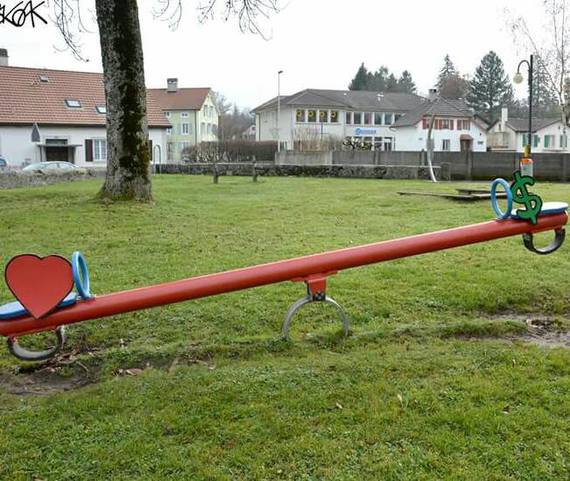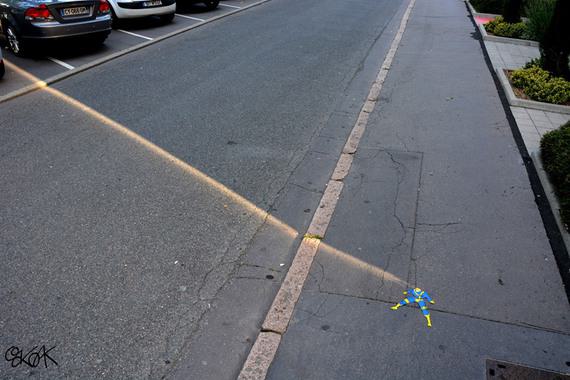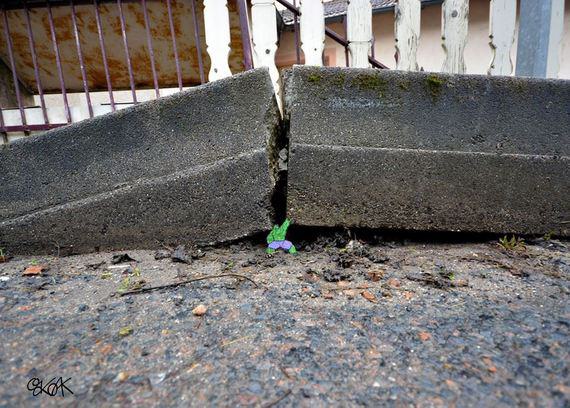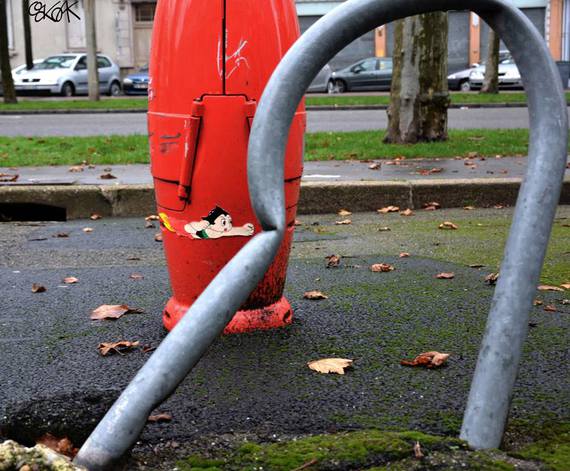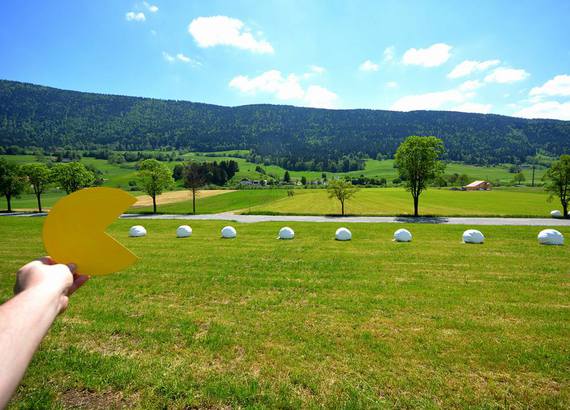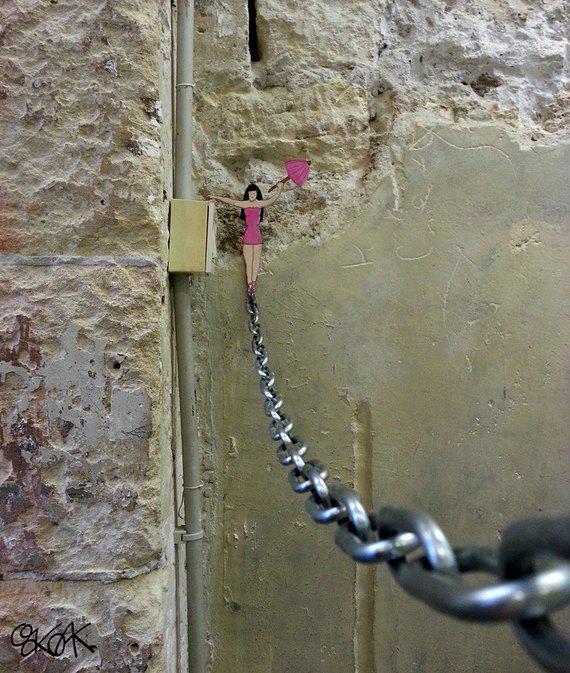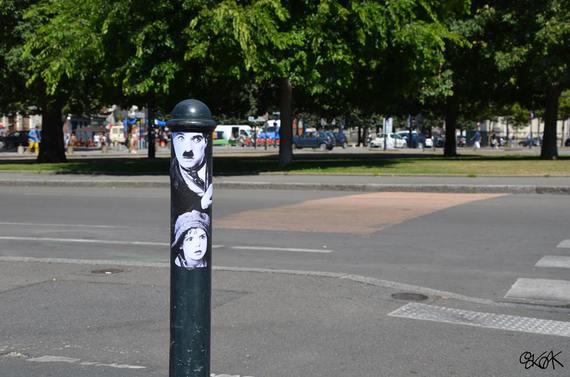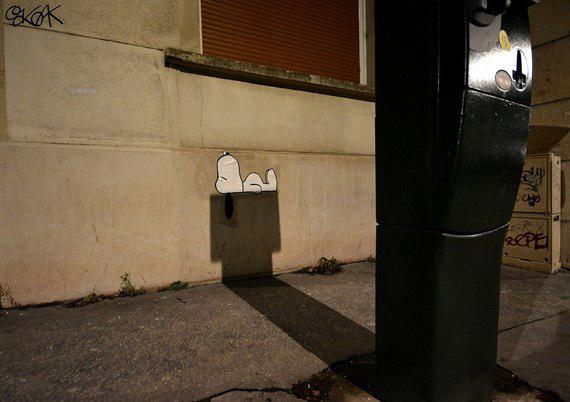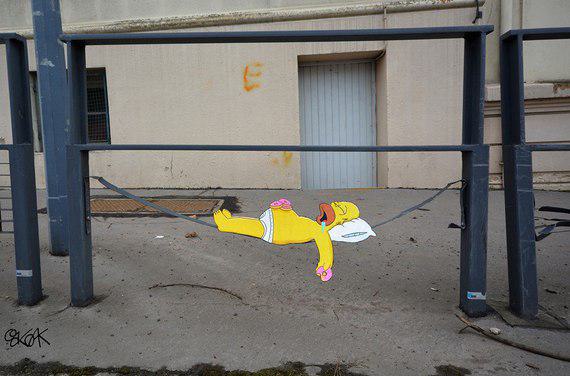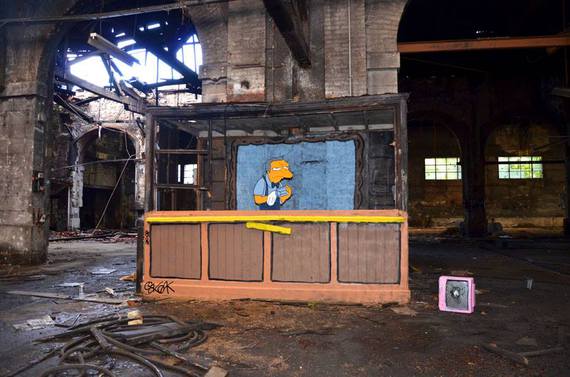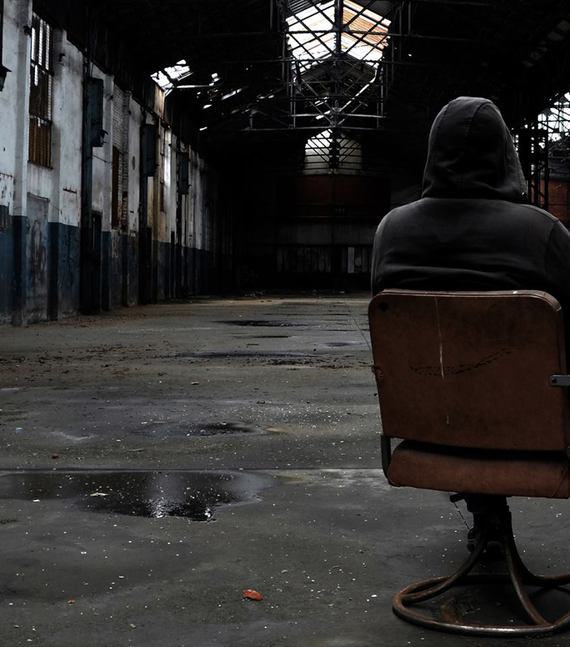 All images courtesy of OakOak. View more at
his home page
.