Layered Masterpieces by Eric Standley
Posted on
February 22nd 2017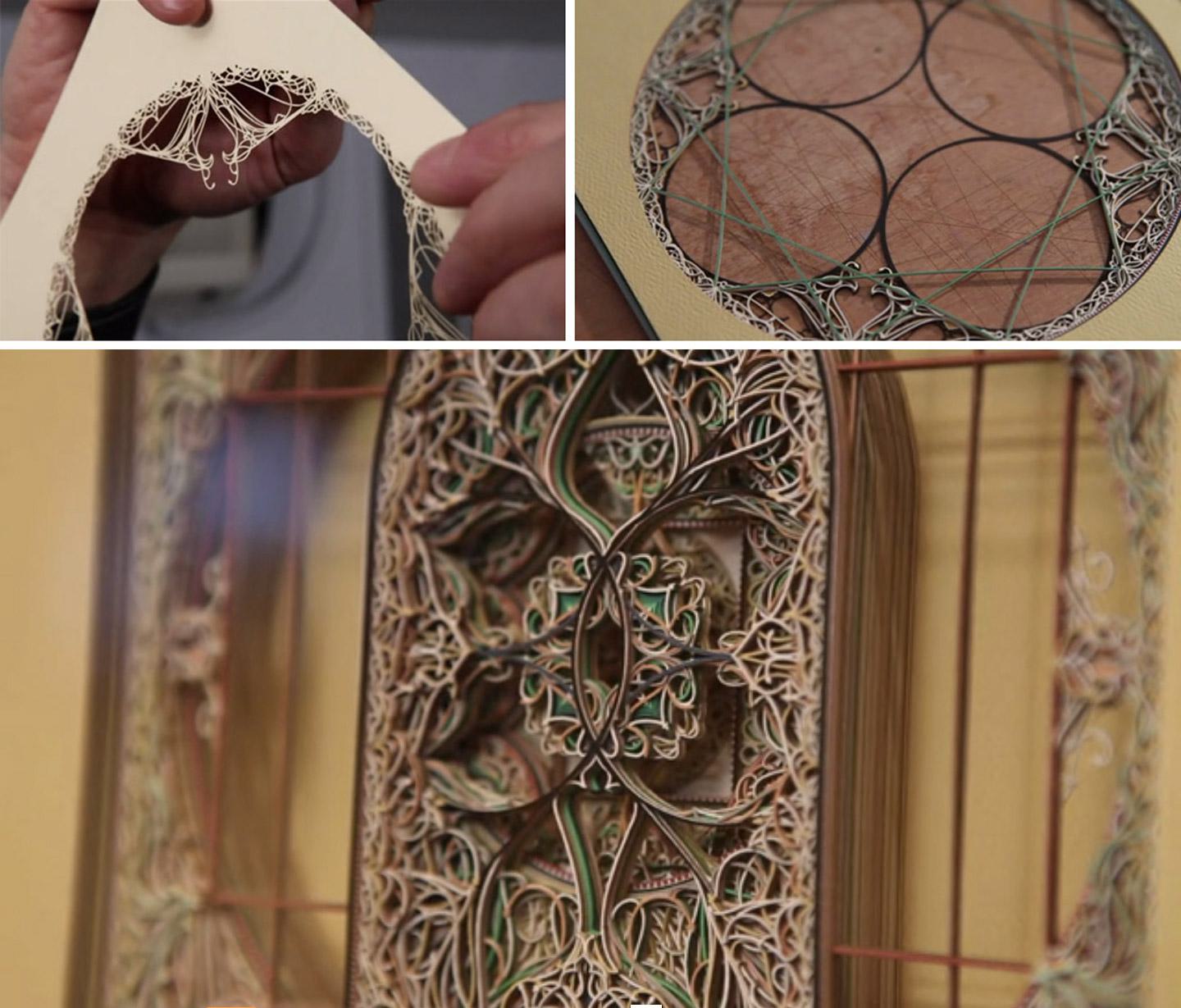 American artist Eric Standley demonstrates a refined taste for architectural detail with these signature pieces, which are laser cut from archival quality colored paper and stacked in various configurations to produce patterned motifs reminiscent of ancient architecture. Many of these pieces involve hundreds of layers and can take up to a full year to complete. Eric's obsession with detail and perfection is evident throughout his work - the crisp cut and color of each form, no matter how tiny, is fully intentional with a lot of planning and forethought invested to produce the final result.
Eric discusses a bit of the influence and thought process behind his unique visual experiments:
"My work is inspired by geometry from Gothic and Islamic architectural ornamentation in an attempt to capture a reverence for the infinite. I am interested in the conceptual migration from the permanence and massiveness of stone to the fragility and intimacy of paper."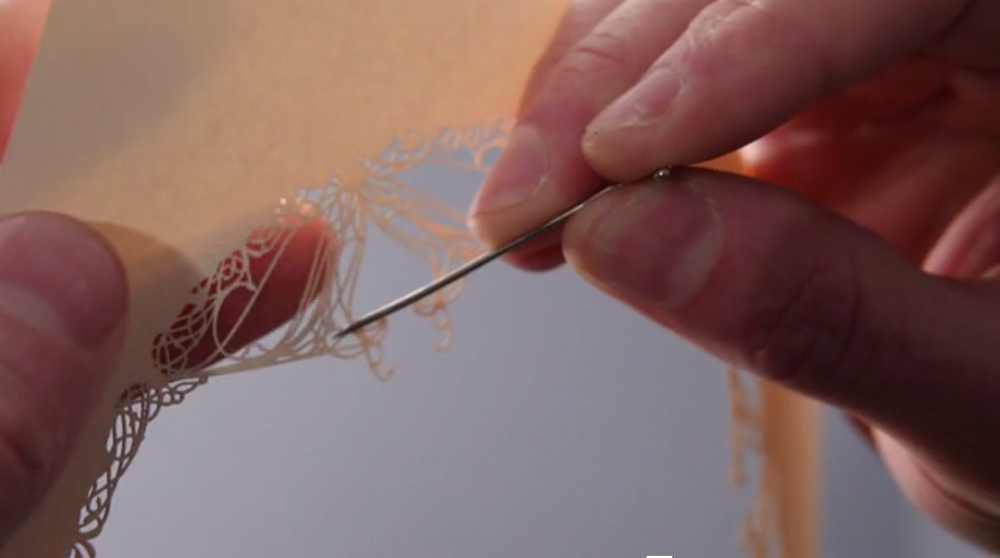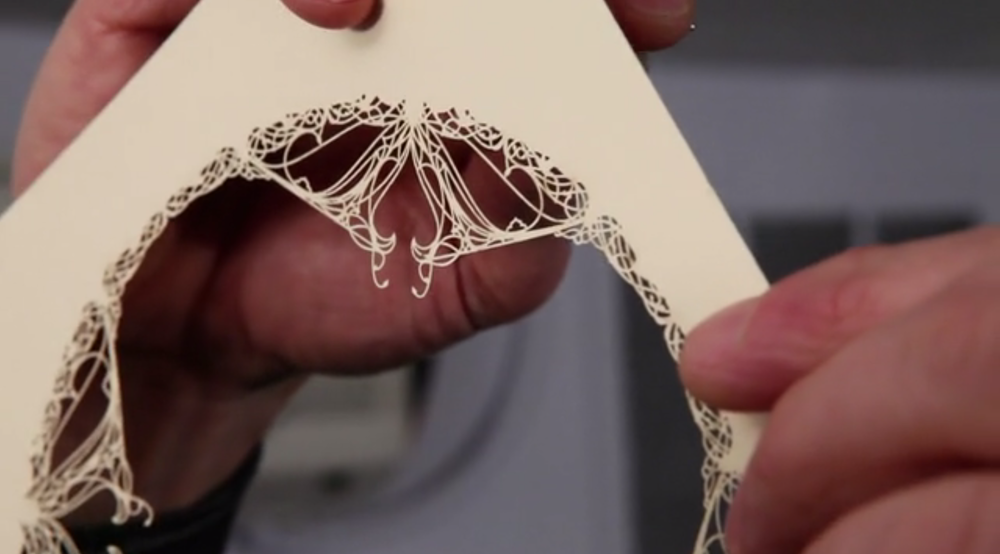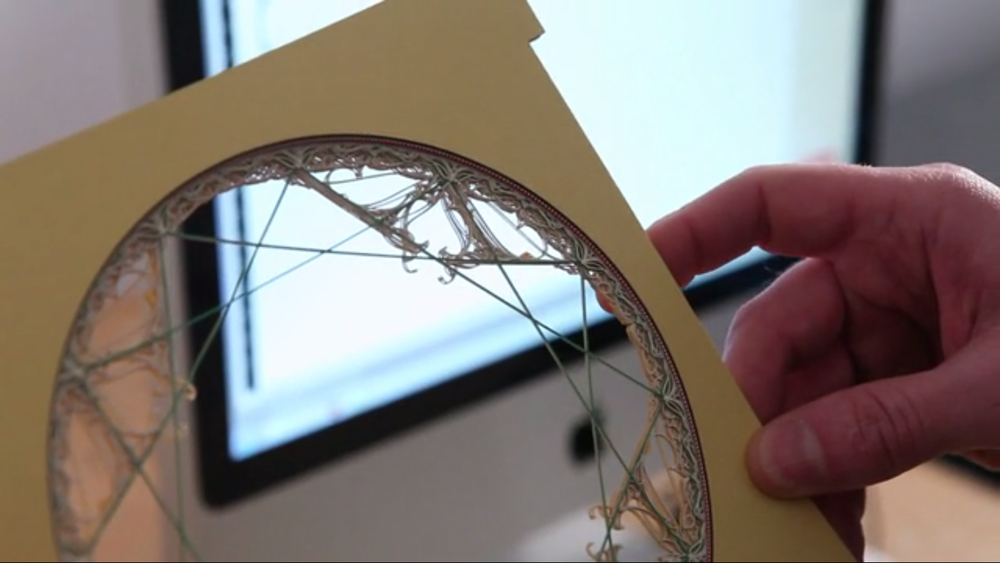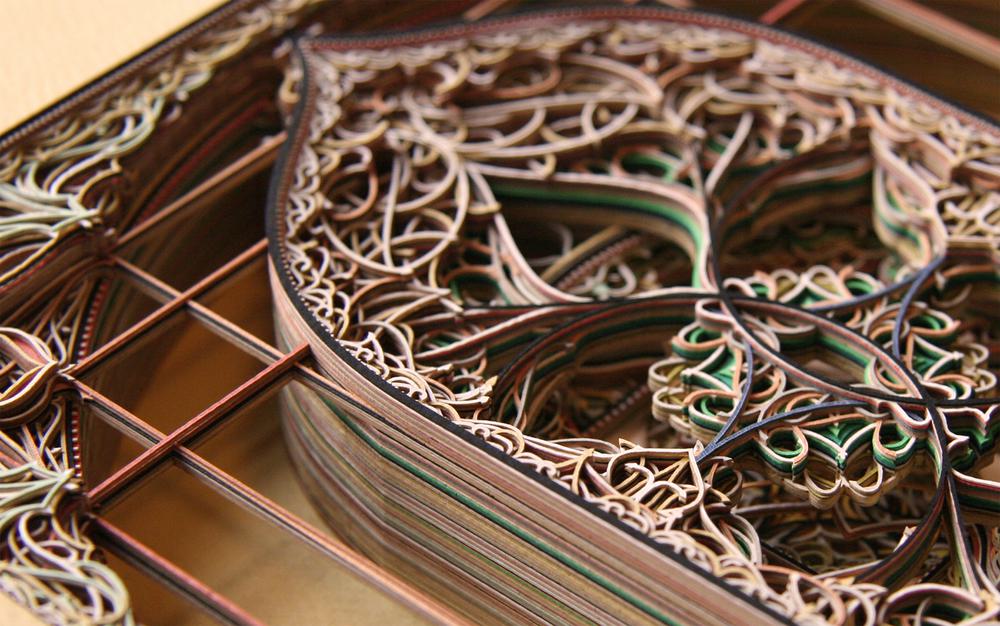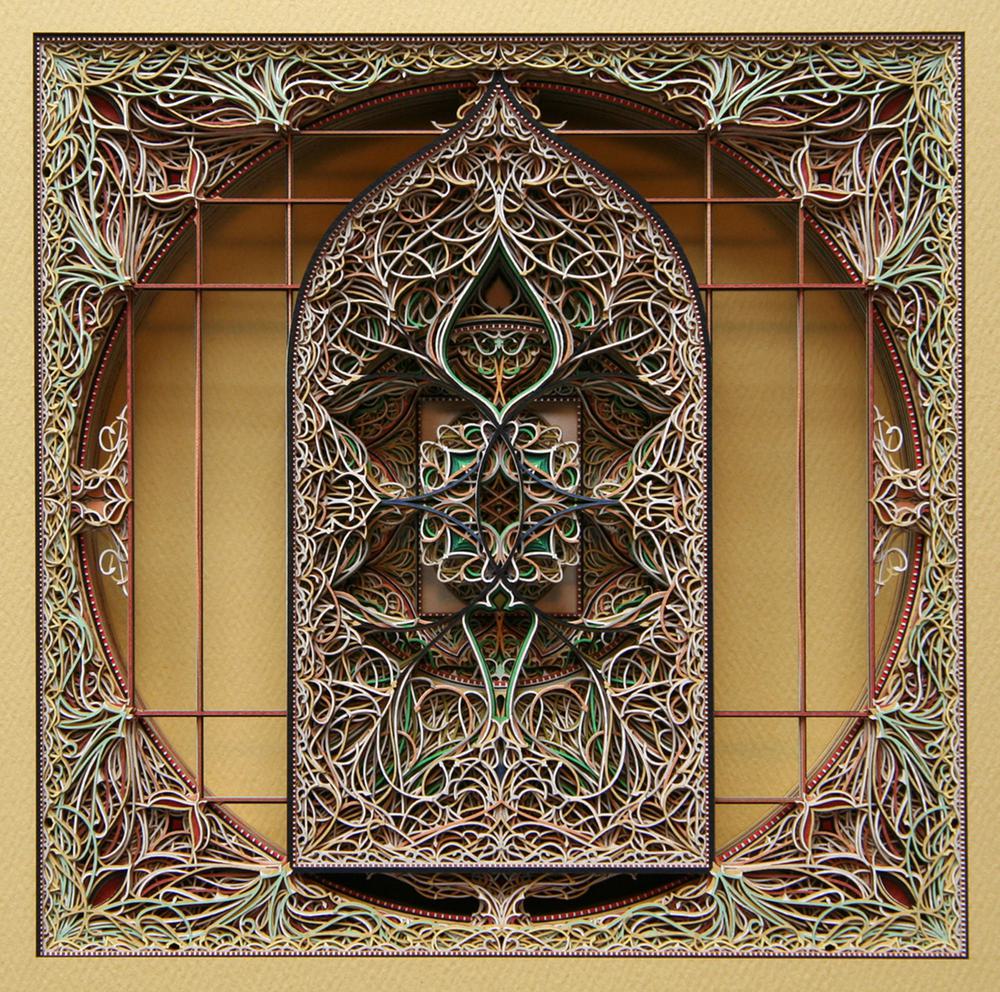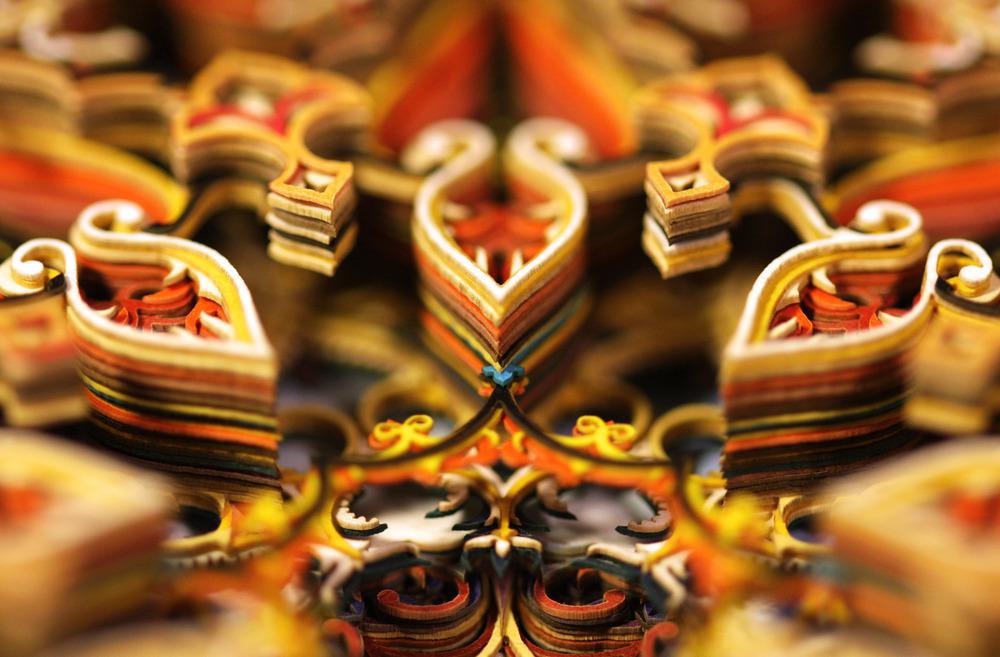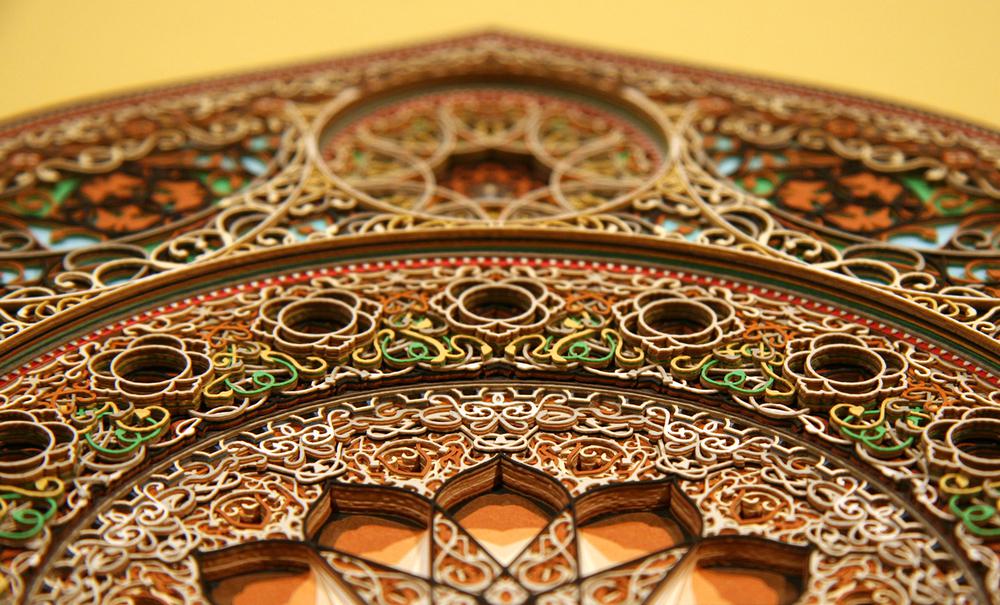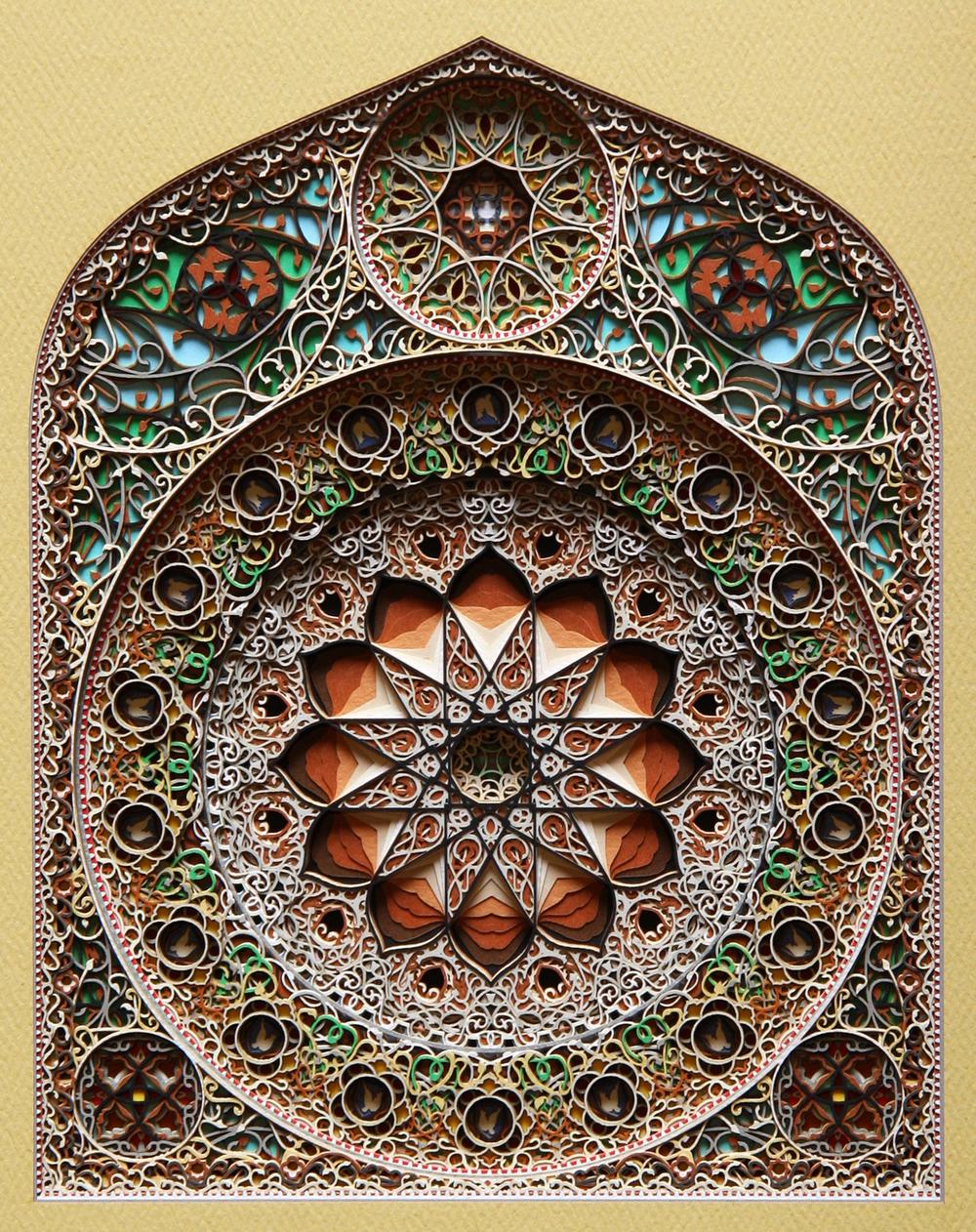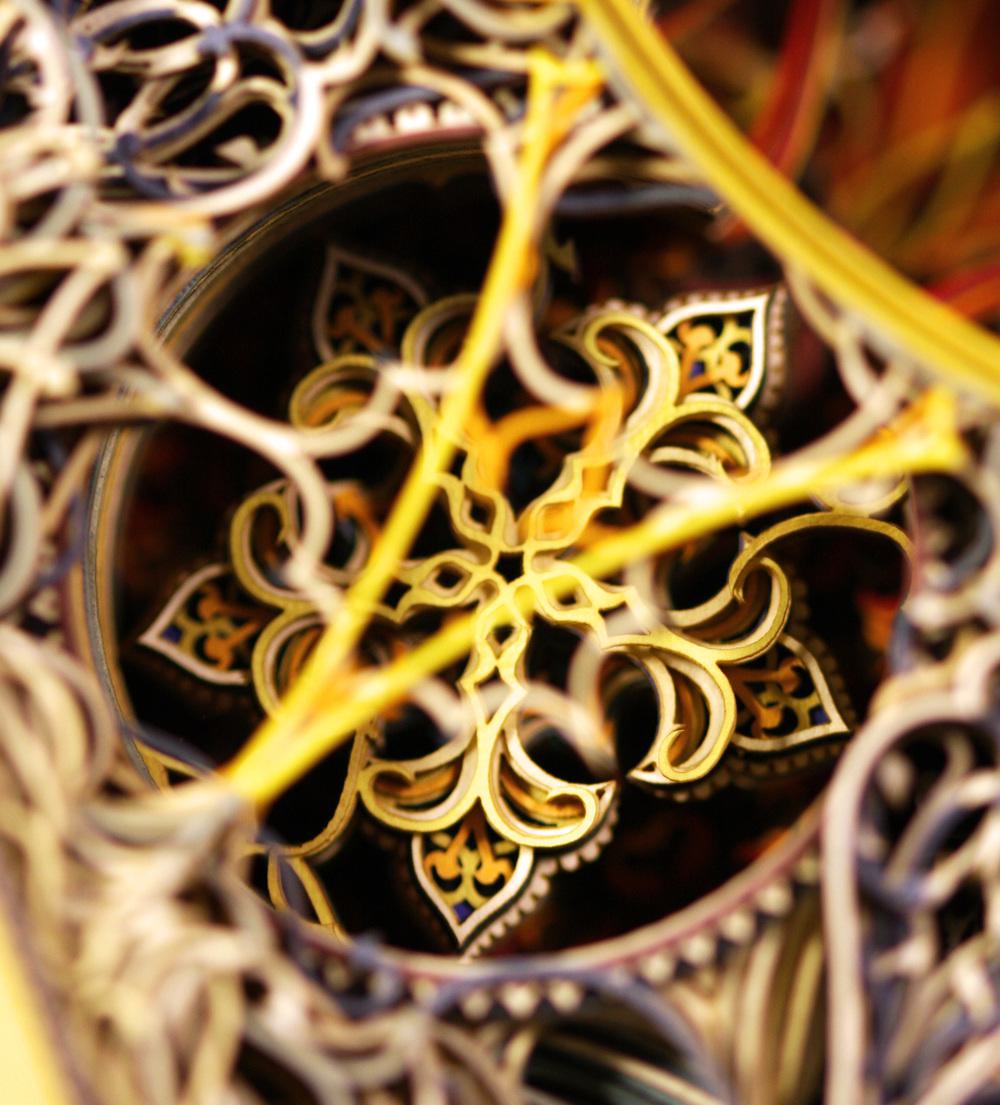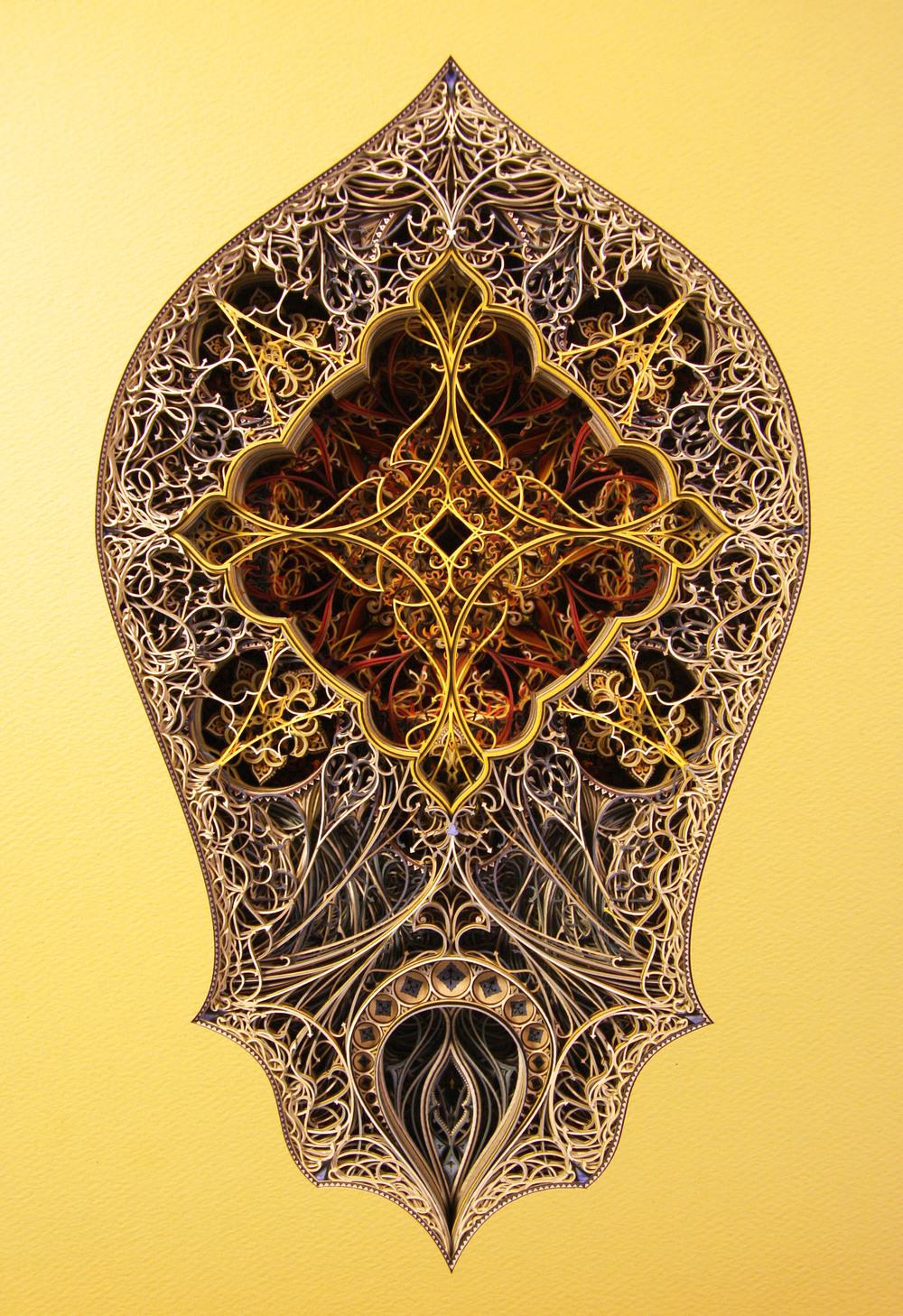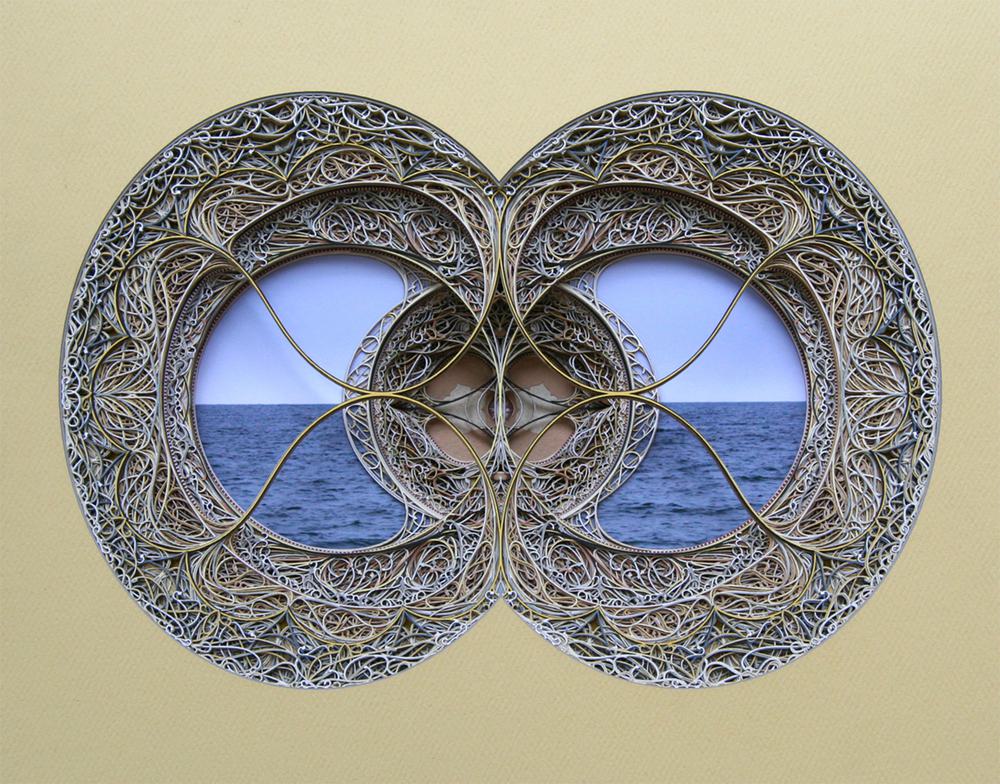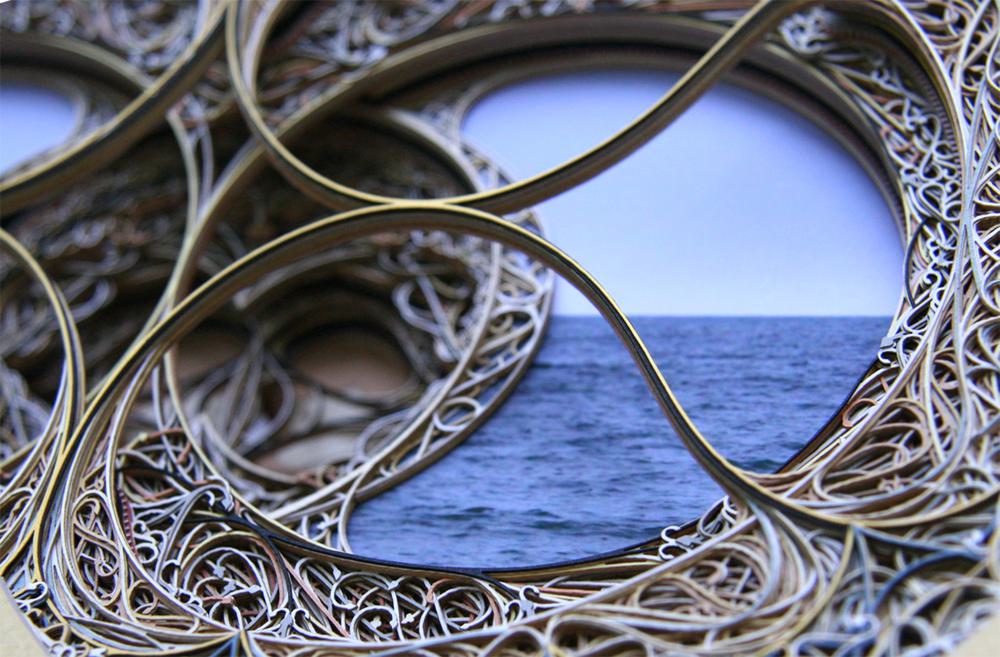 All images courtesy of Eric Standley. View more at
his home page
.