Innovative Sculptures by Dan Lam
Posted on
October 5th 2020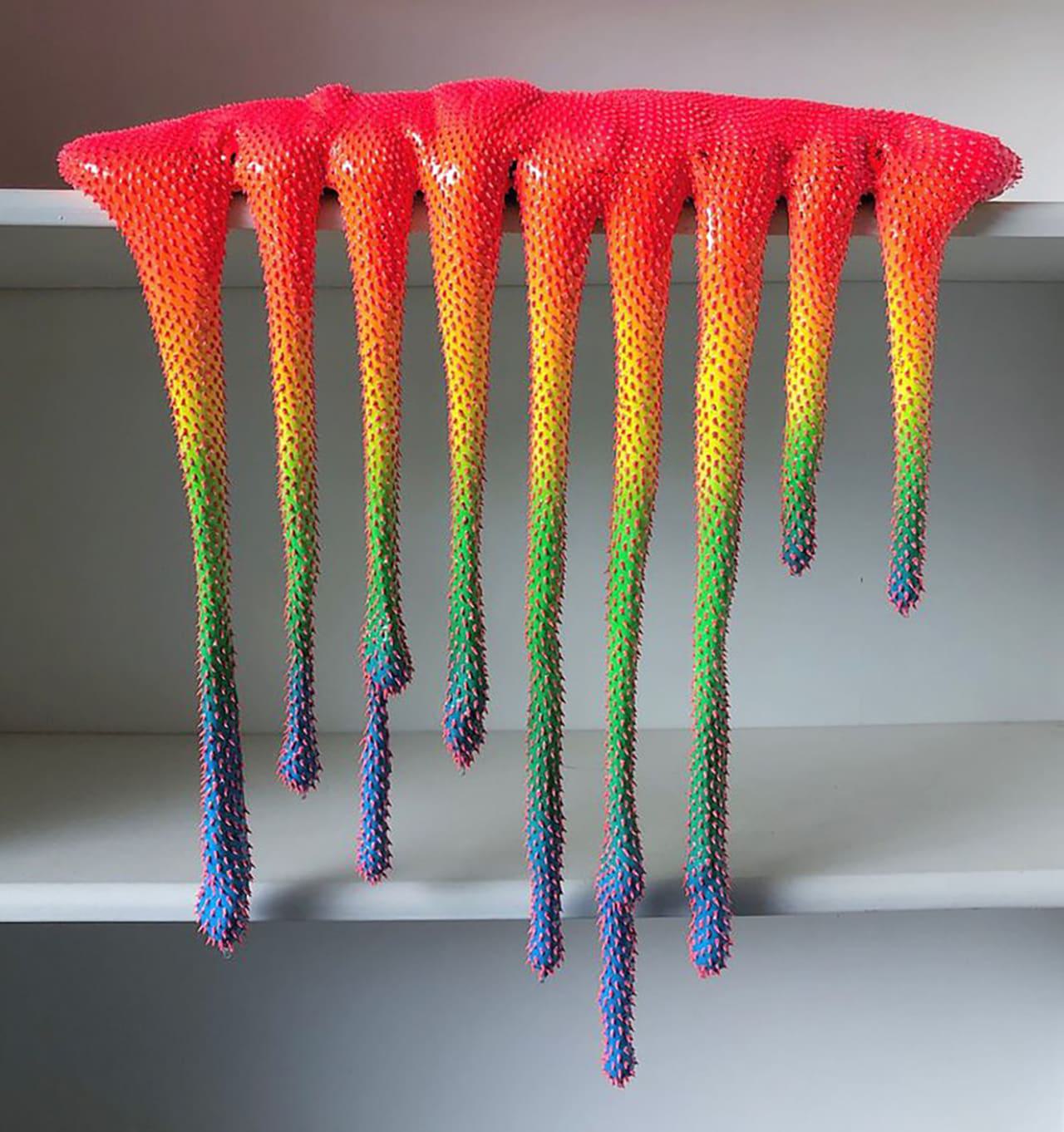 American sculptor Dan Lam is famous for her unique and beautiful sculptures. Through a creative use of polyurethane foam, acrylic paint and epoxy resins, she develops sculptures in elaborate layers for both chromatic and textural effect. Her motif is decidedly organic, inspired by coral reefs and flower blossoms, though this takes on an otherworldly aesthetic through her skillful use of bright and saturated colors. Contrast is a central theme of these pieces - between shapes and materials, forms and textures. They create binary reactions of enjoyment or revulsion, sometimes engaging both emotions simultaneously.
In her own words, the artist addresses this polarity, and how its exploration developed her personal style:
I've established a visual language and fondness of material that can be traced back to my early days in undergrad. I focus on what I am drawn to and what I hate, questioning why, and then exploring that. My interest in beauty, attraction/repulsion, and contrasting concepts like control/lack of control, etc. drive this work. My work is also very influenced by the process; I'm constantly exploring the materials and how they react to one another, which often informs the next few pieces.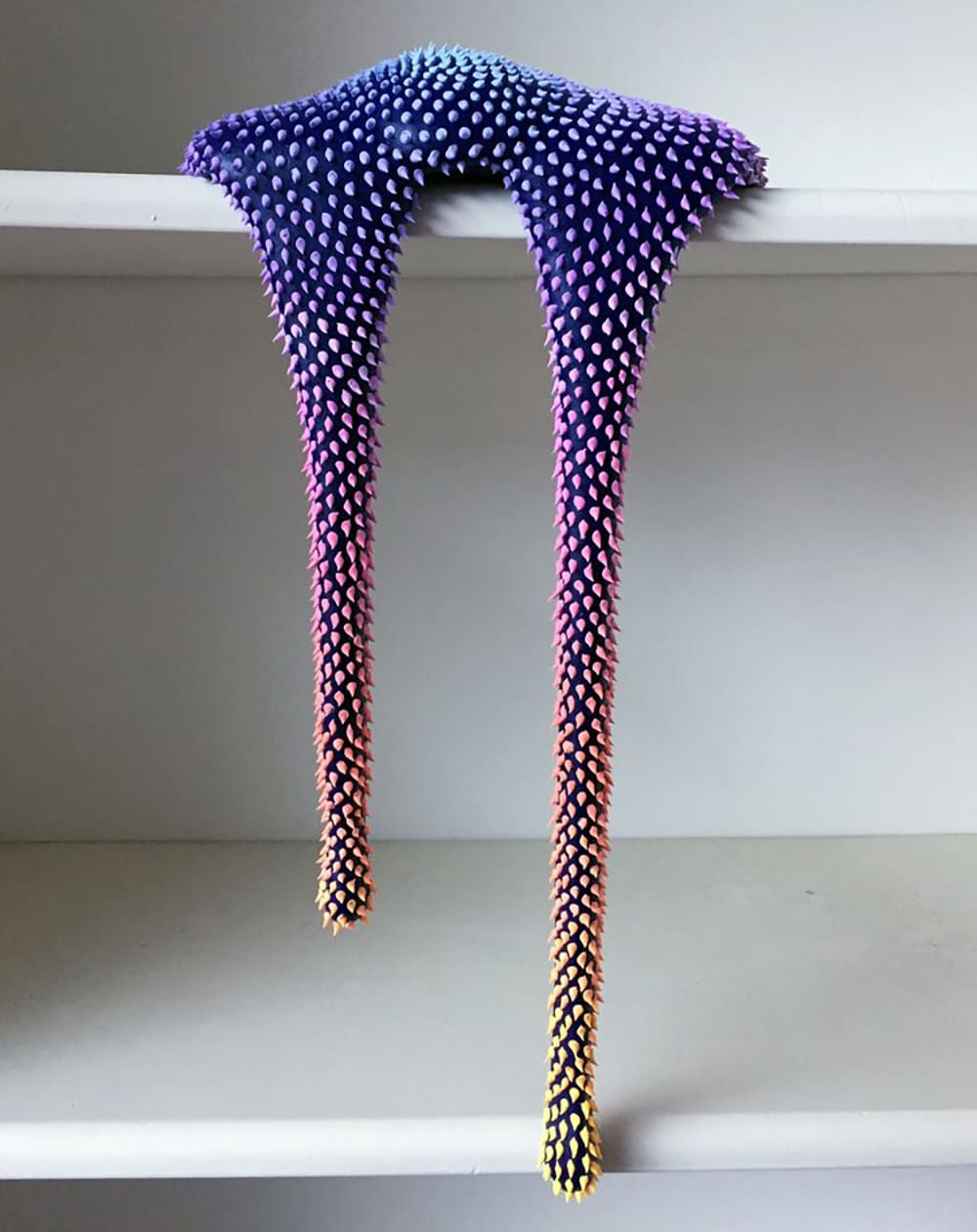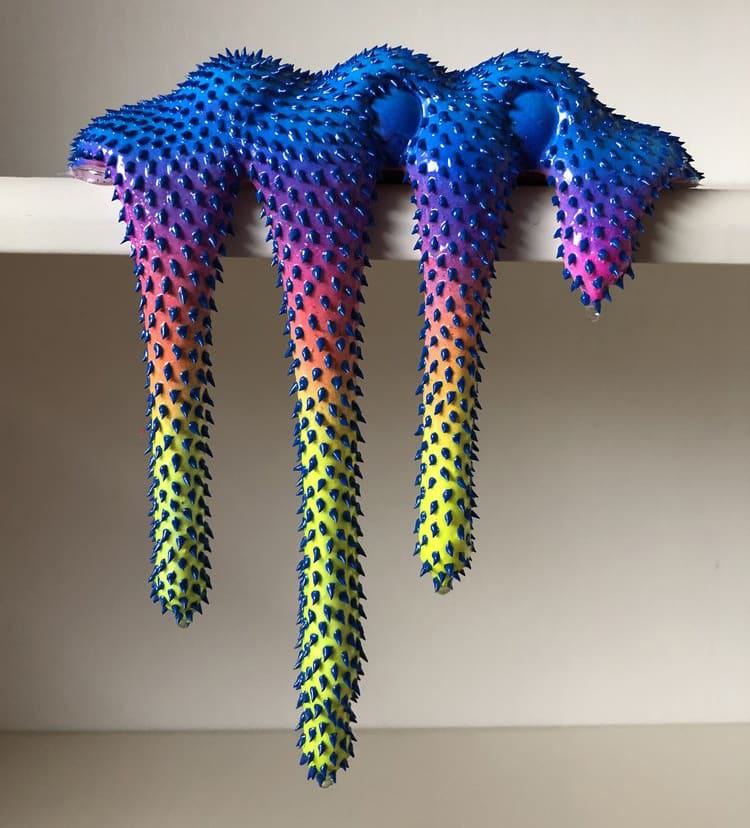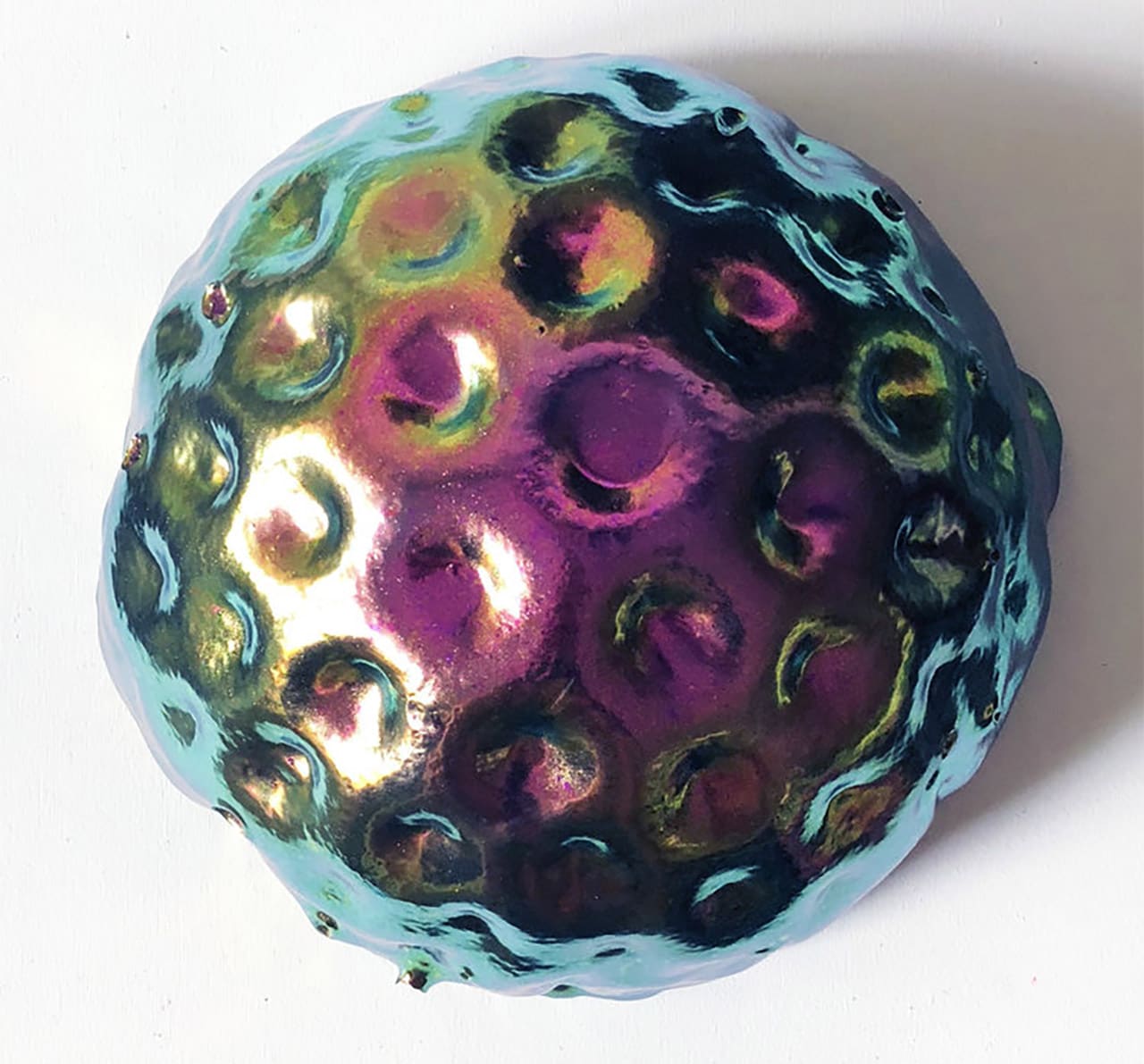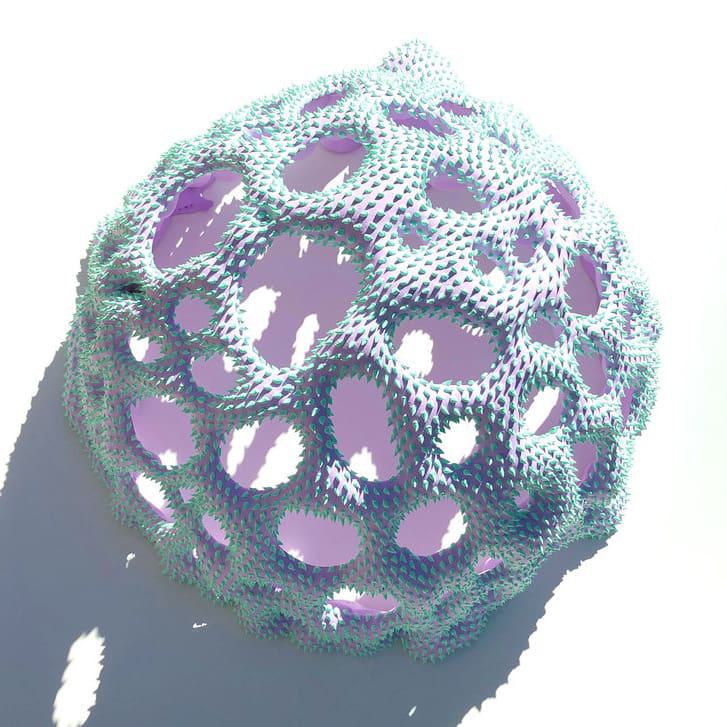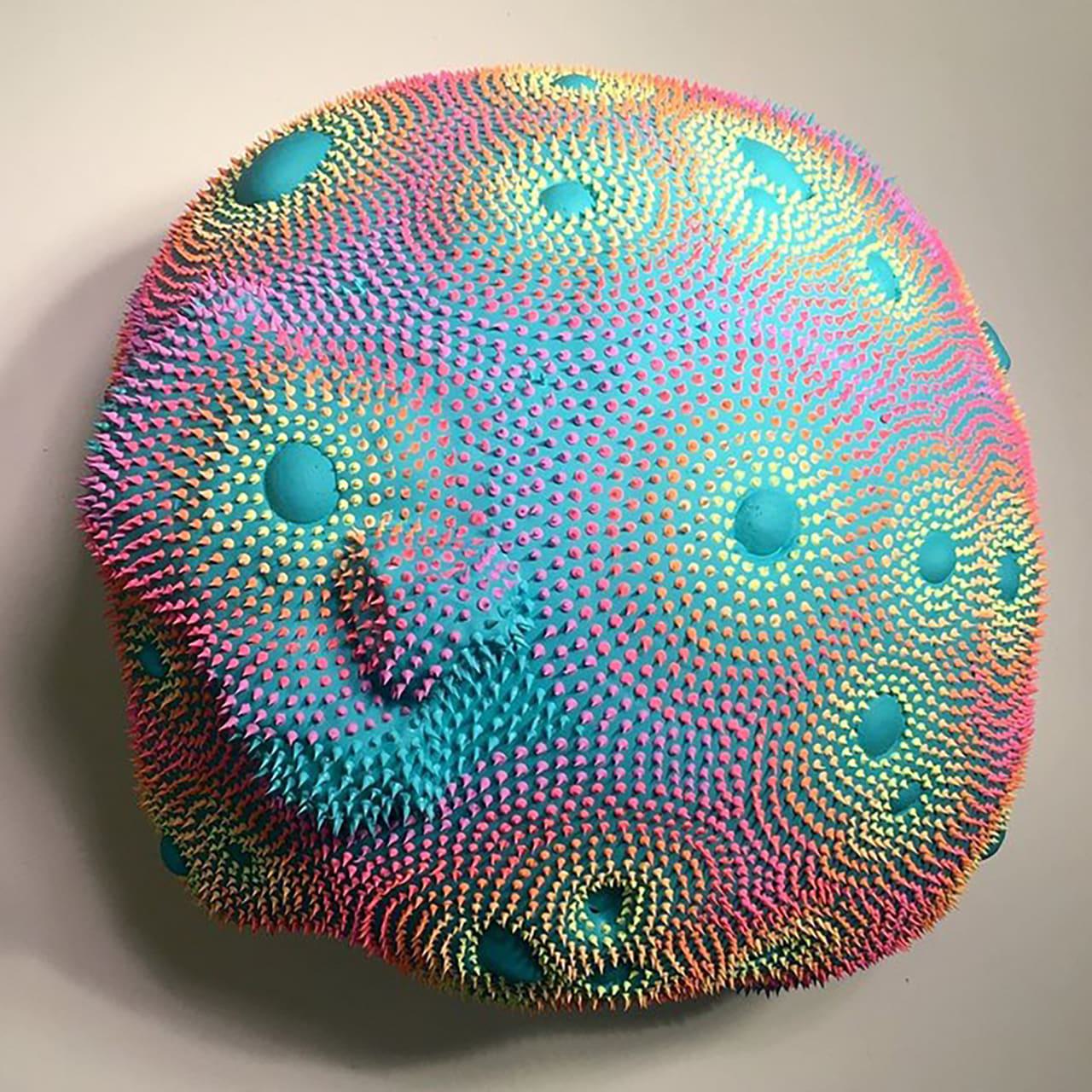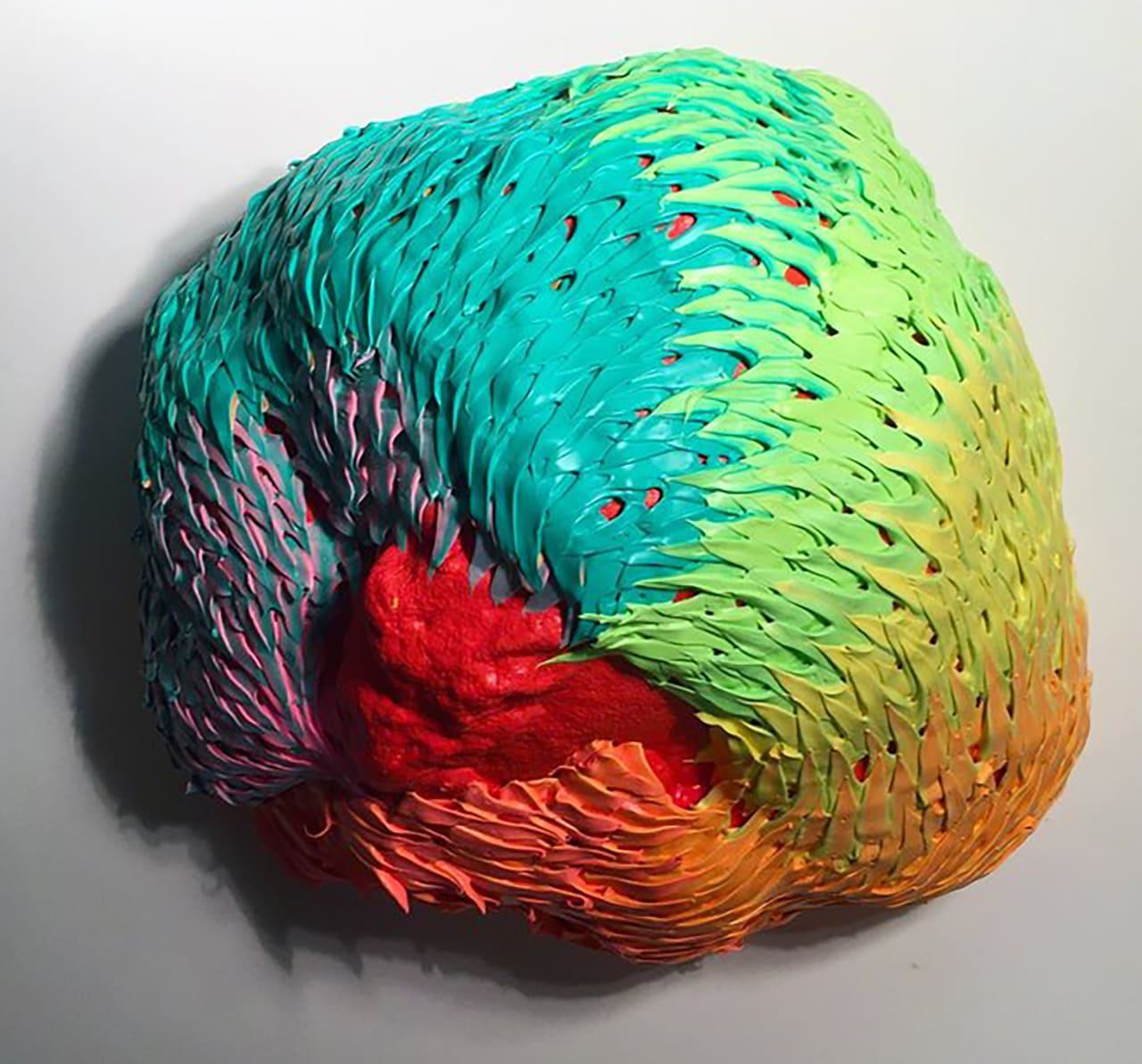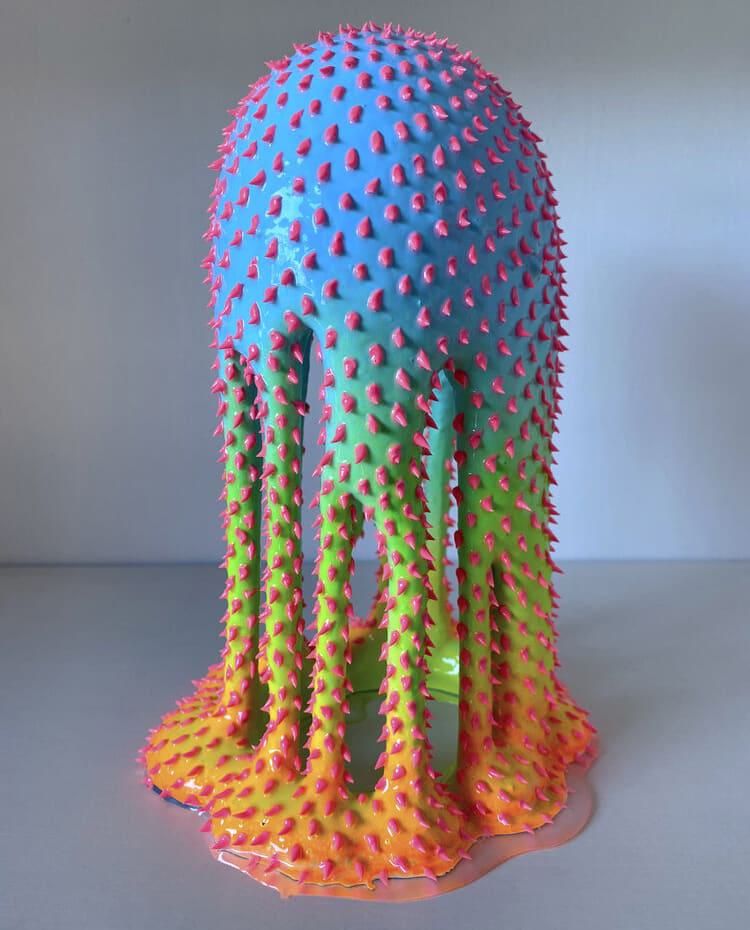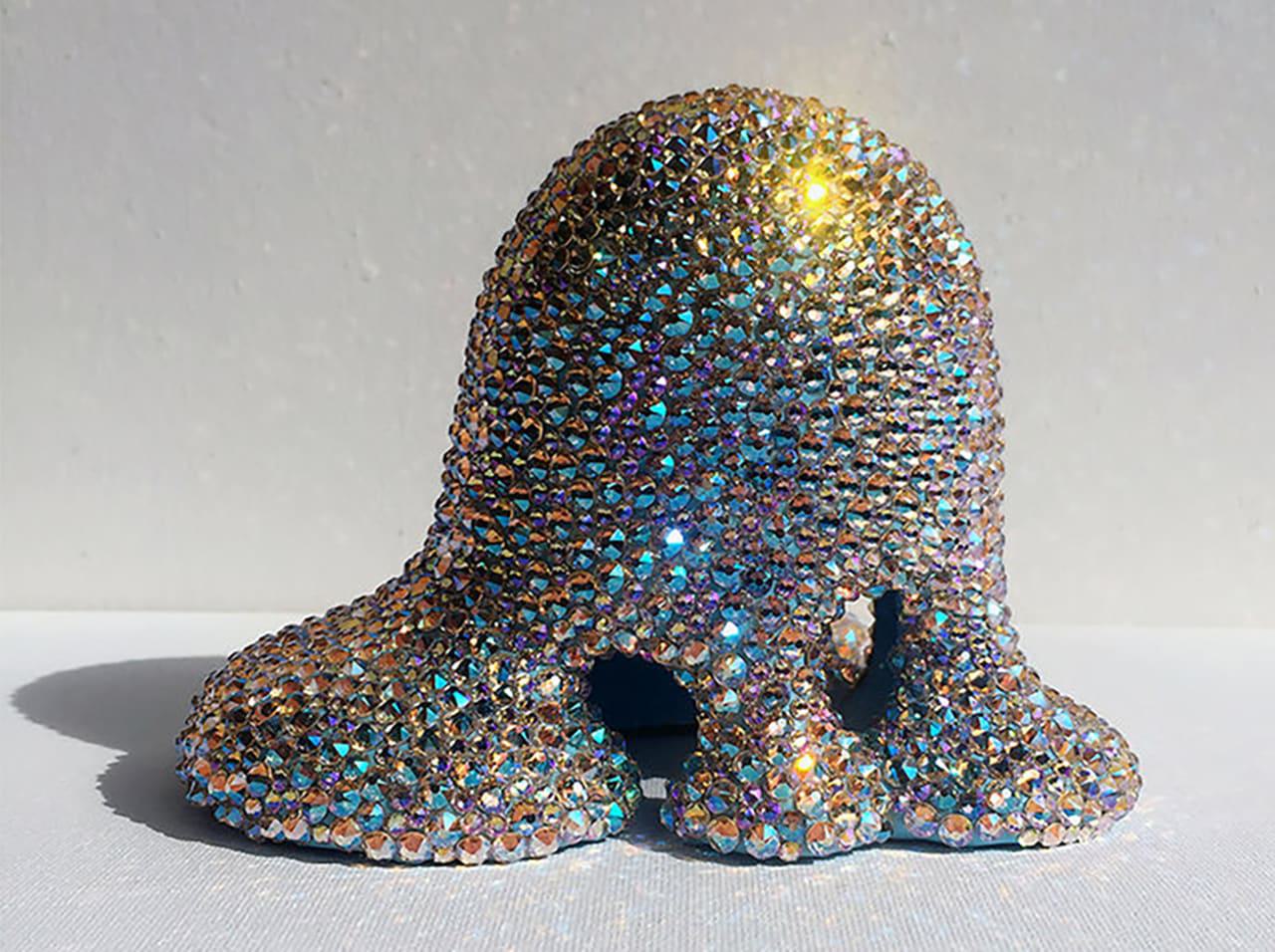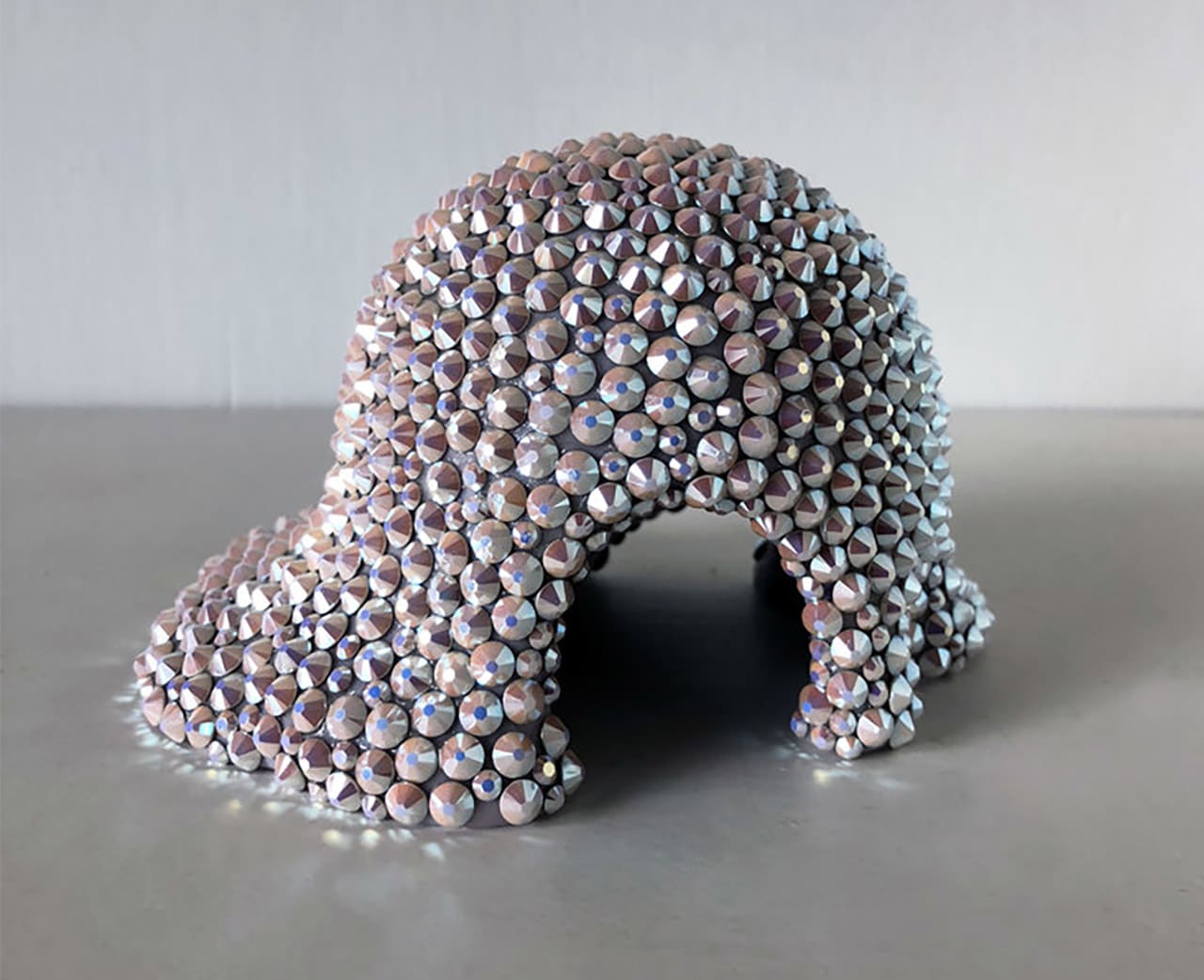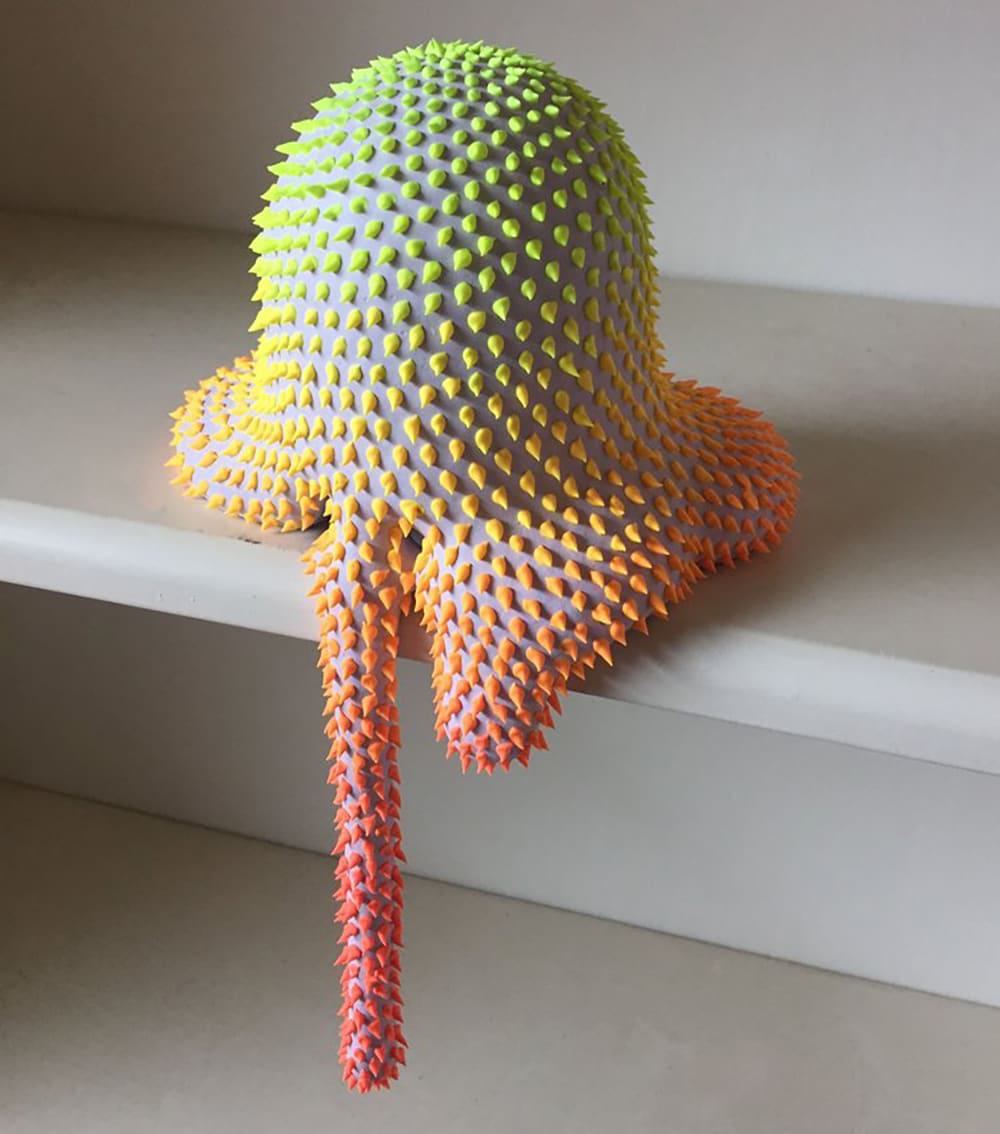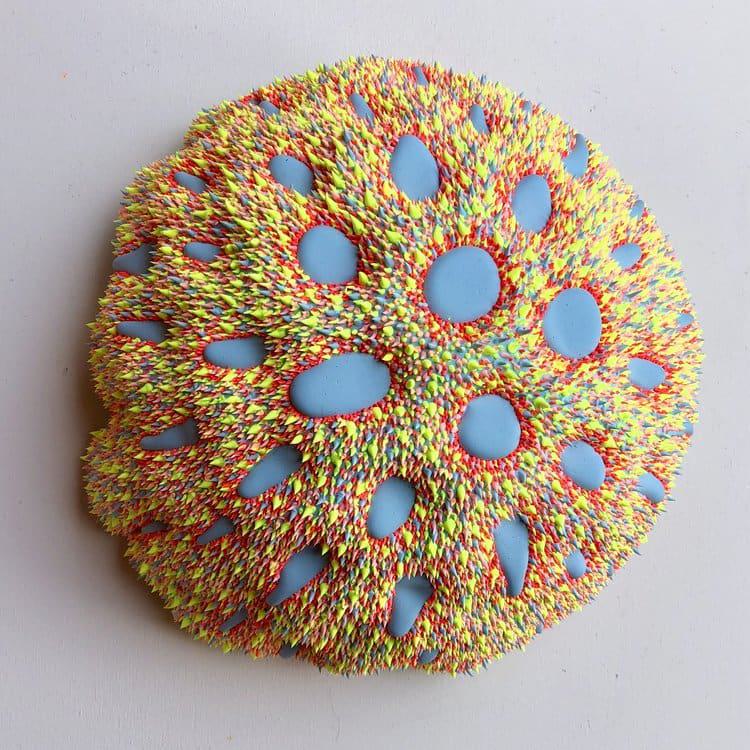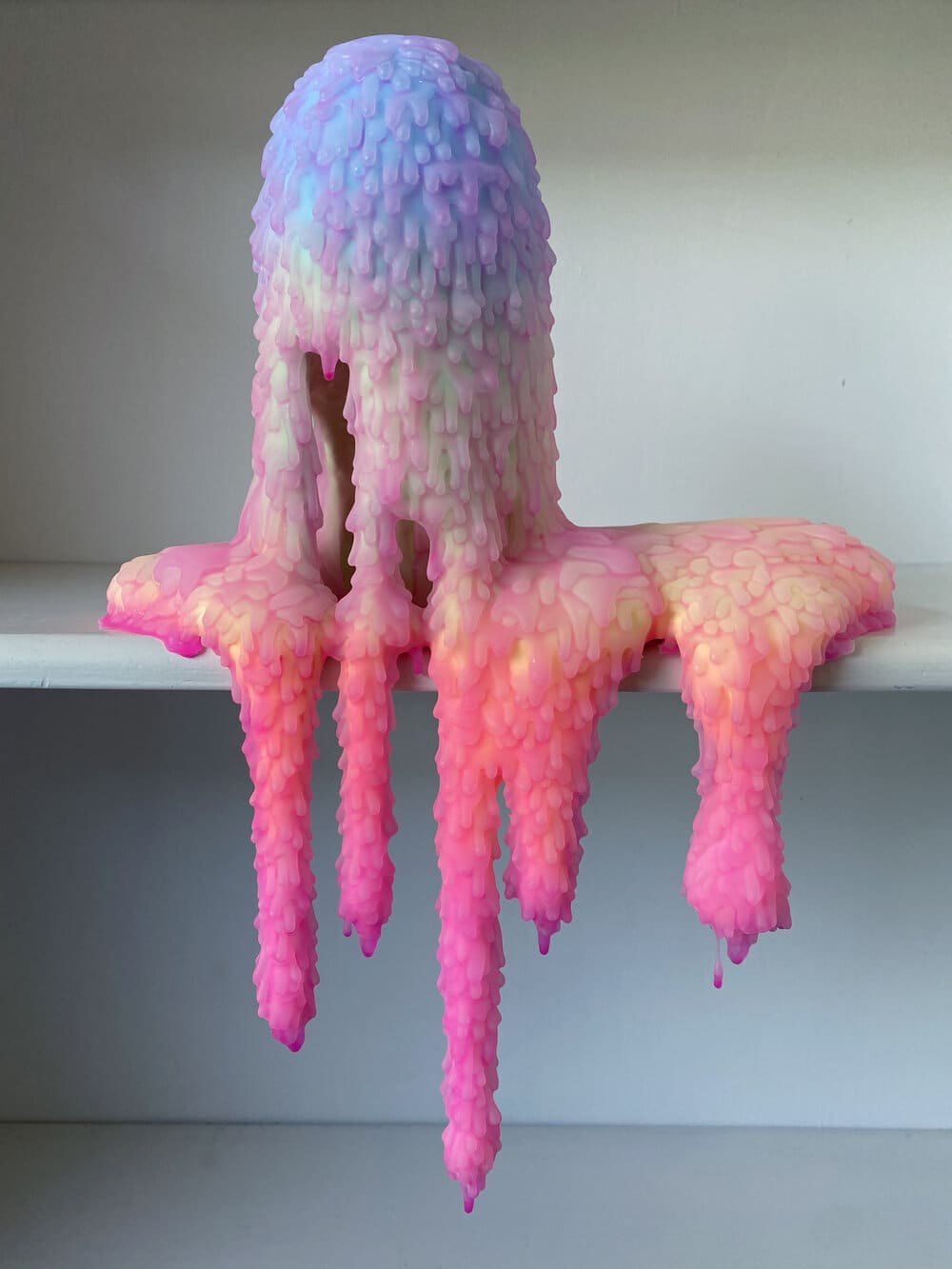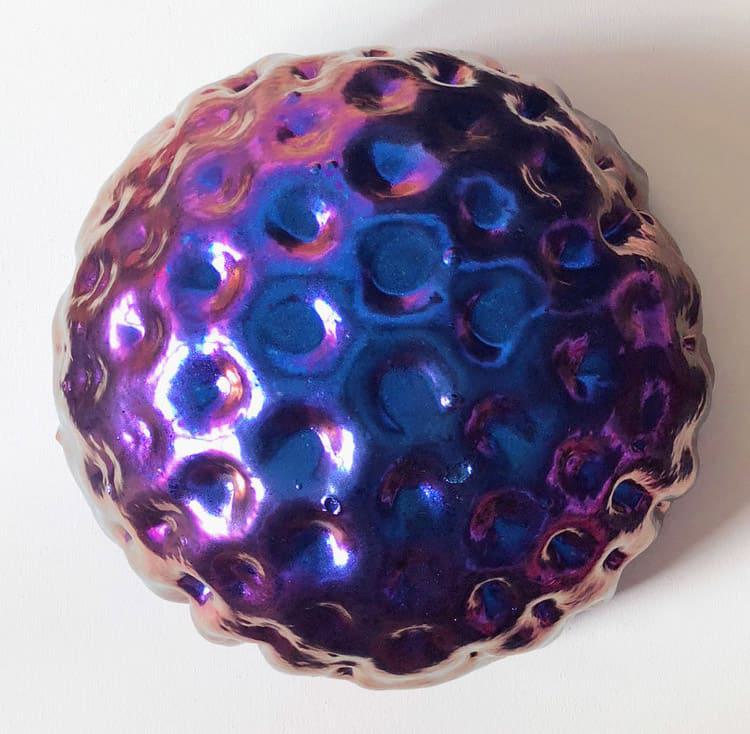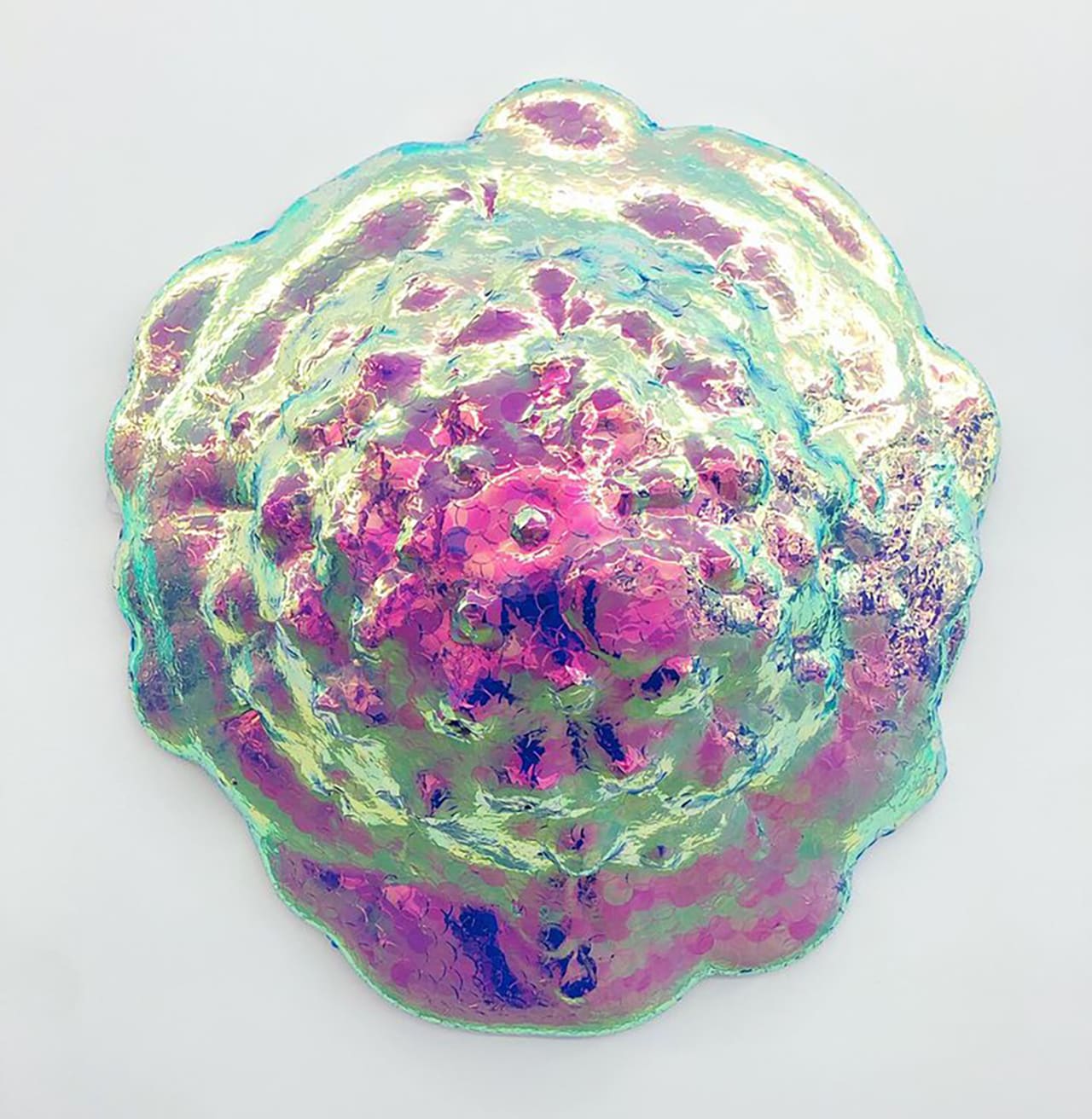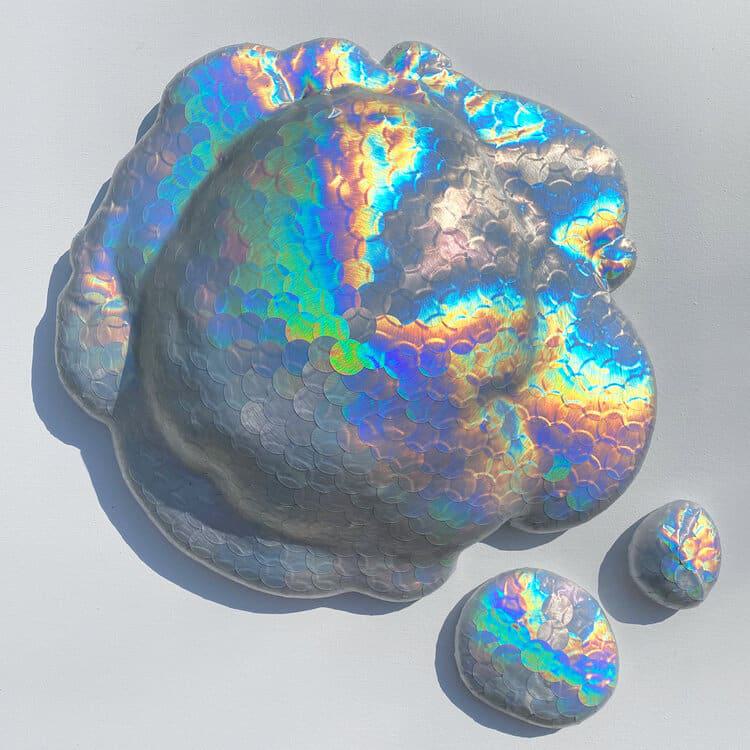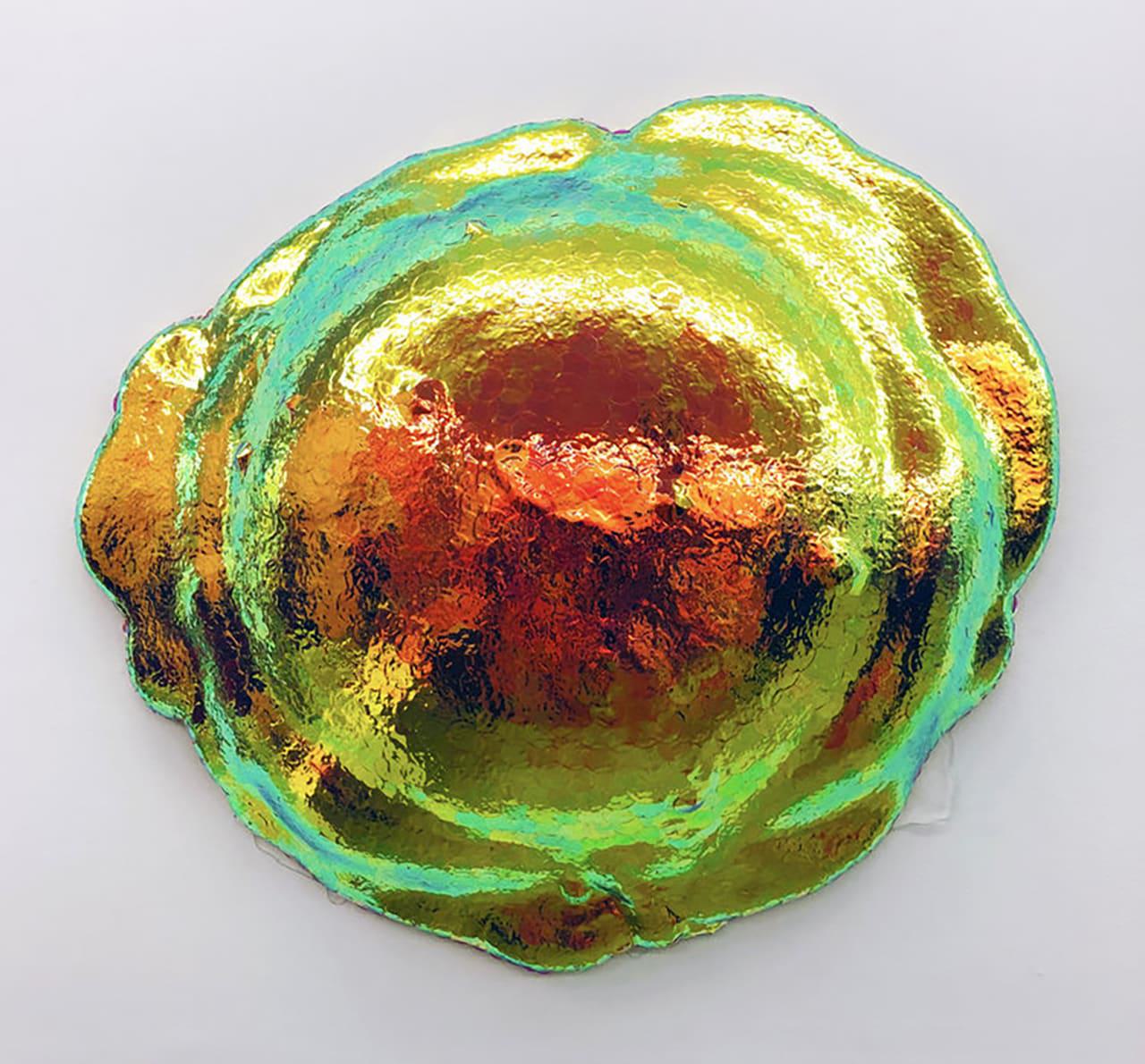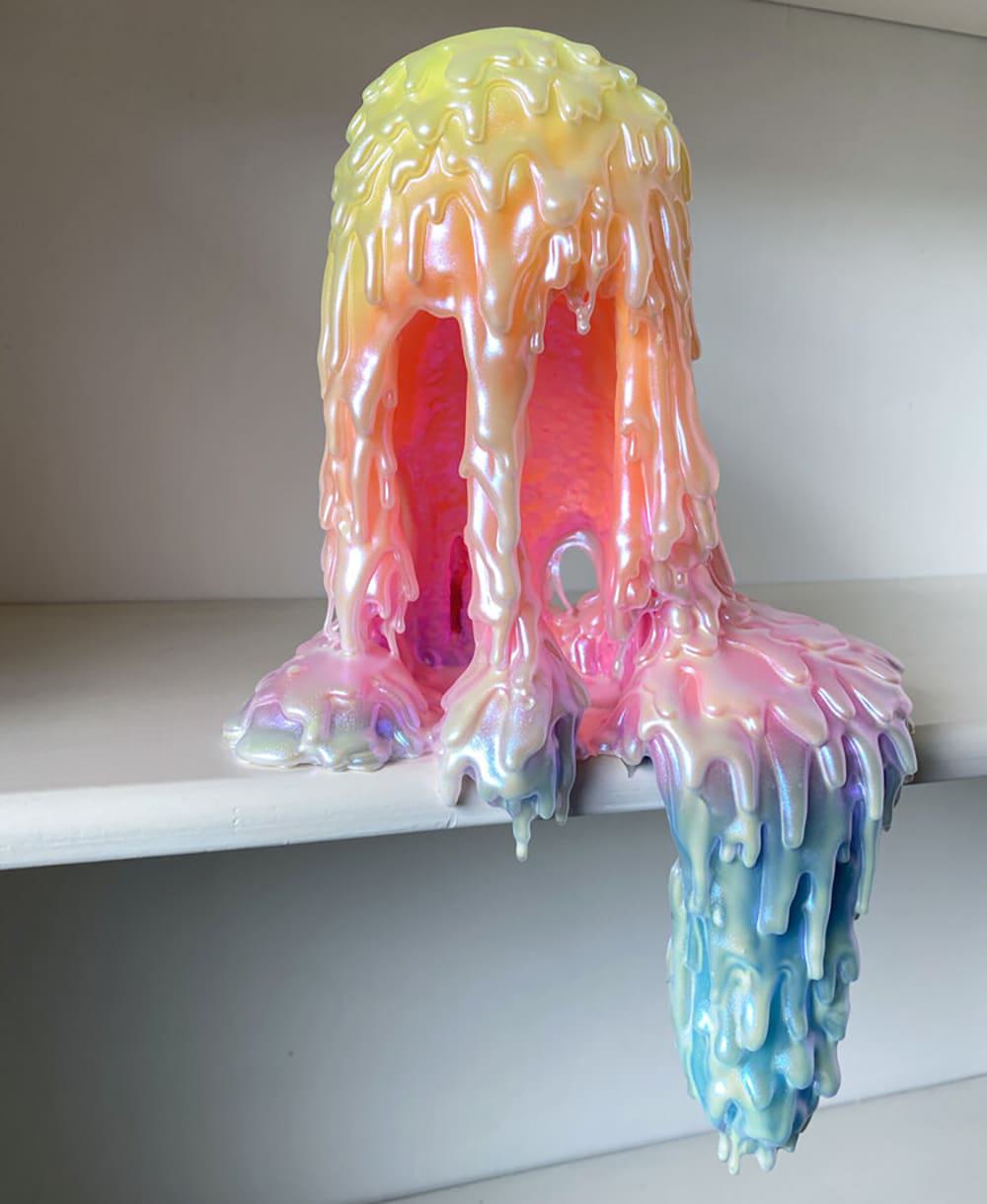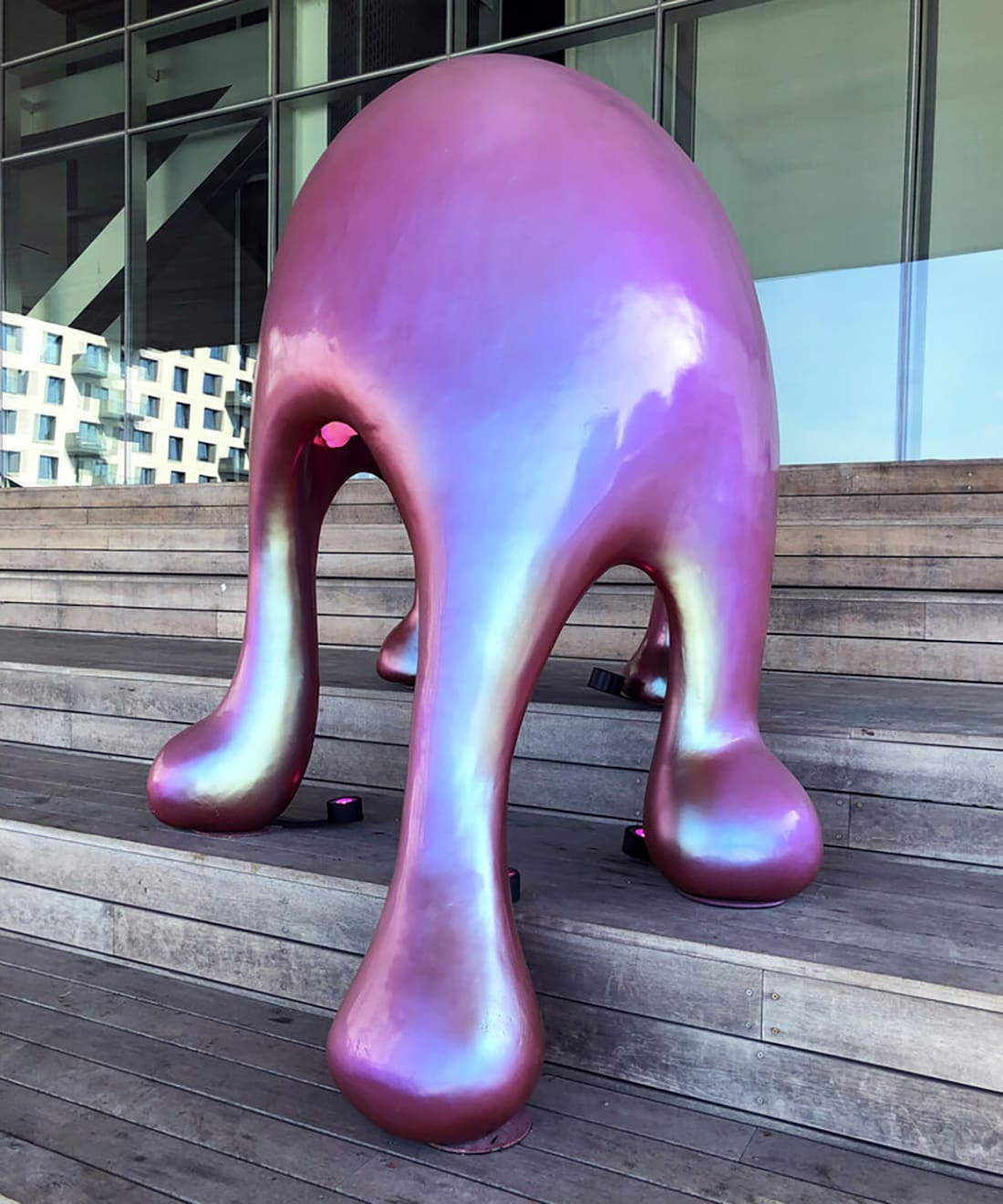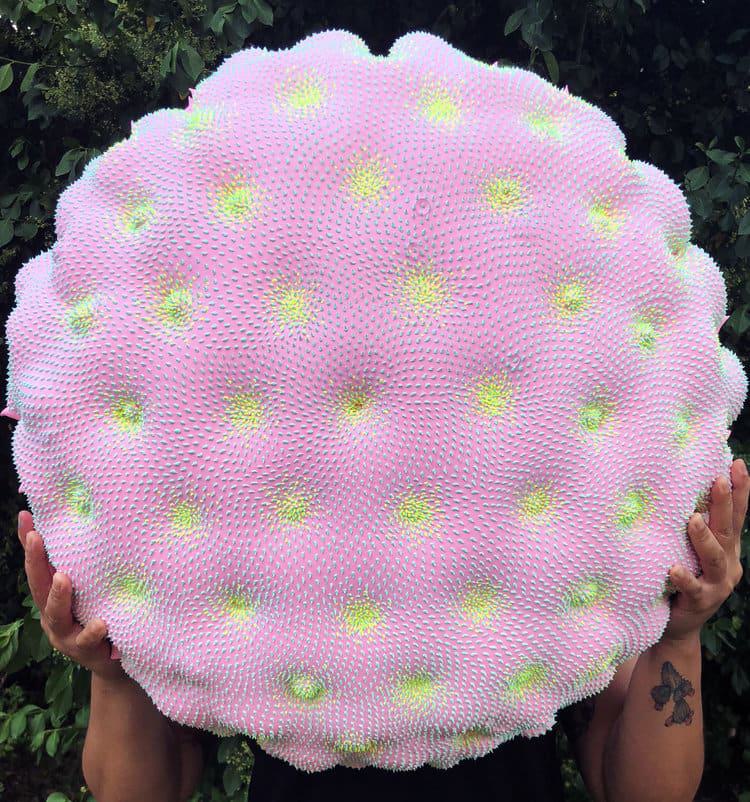 All images courtesy of Dan Lam. View more at
her home page
or visit her on