Brilliant Shadow Art by Fabrizio Corneli
Posted on
March 9th 2018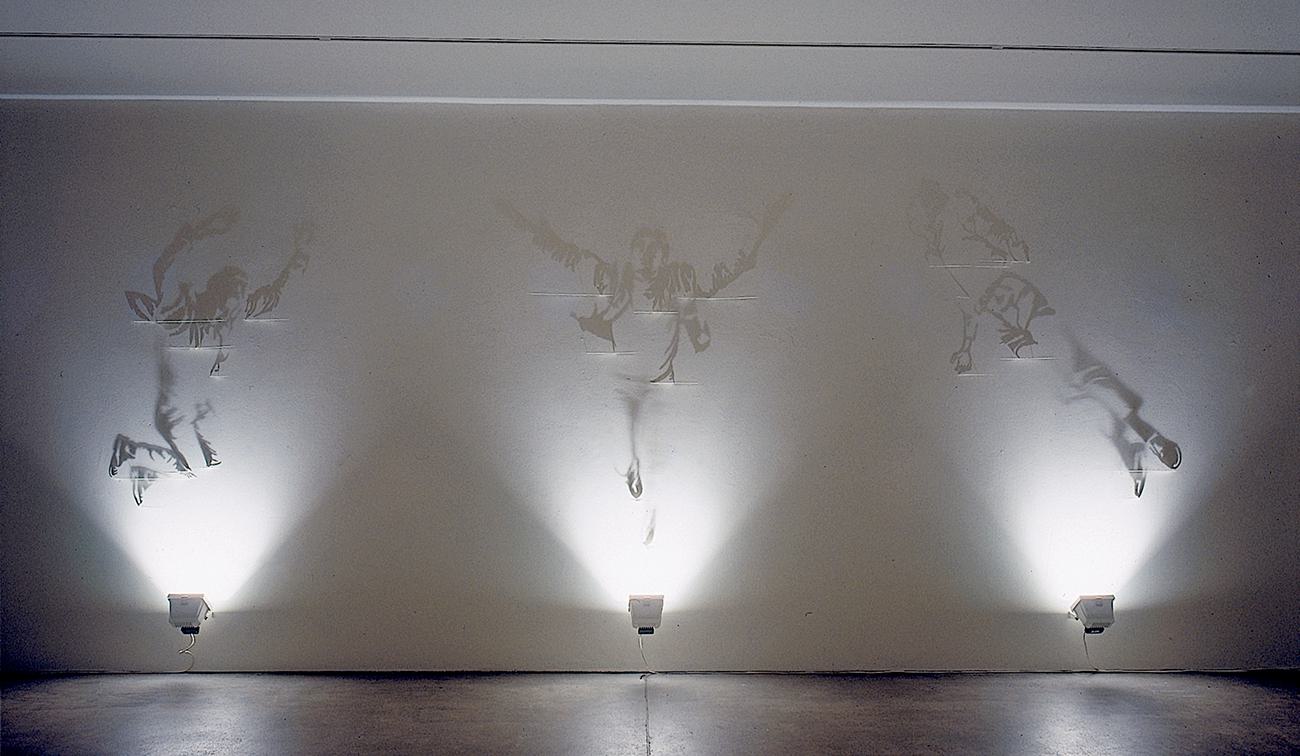 Italian artist Fabrizio Corneli presents a striking collection of works; comprised exclusively of light which is reflected and absorbed according to his will. Shadows are cast from hand cut stencils pasted perpendicular to the wall, a light is shone at just the right angle to produce the desired illusion. Reflective surfaces are also employed, bending light to inconceivably natural forms. Human subjects are a primary focus - each one radiating an air of exaltation as they emerge victorious from the contrast of positive and negative space.
Fabrizio has been working with anamorphoses, light and shadow since 1980. His first piece, entitled "Centauro" was fashioned from a sheet of torn/bent copper. For this, and the pieces that immediately followed (Grande Volante, Melancolia) artificial light was used. By contrast Duetto - his iconic portrait of a man and a woman profile almost kissing, was installed permanently in 2007. It is still seen today, at the center of Kobe, Japan, illuminated by the sun and transformed throughout the day by shifting angles of light.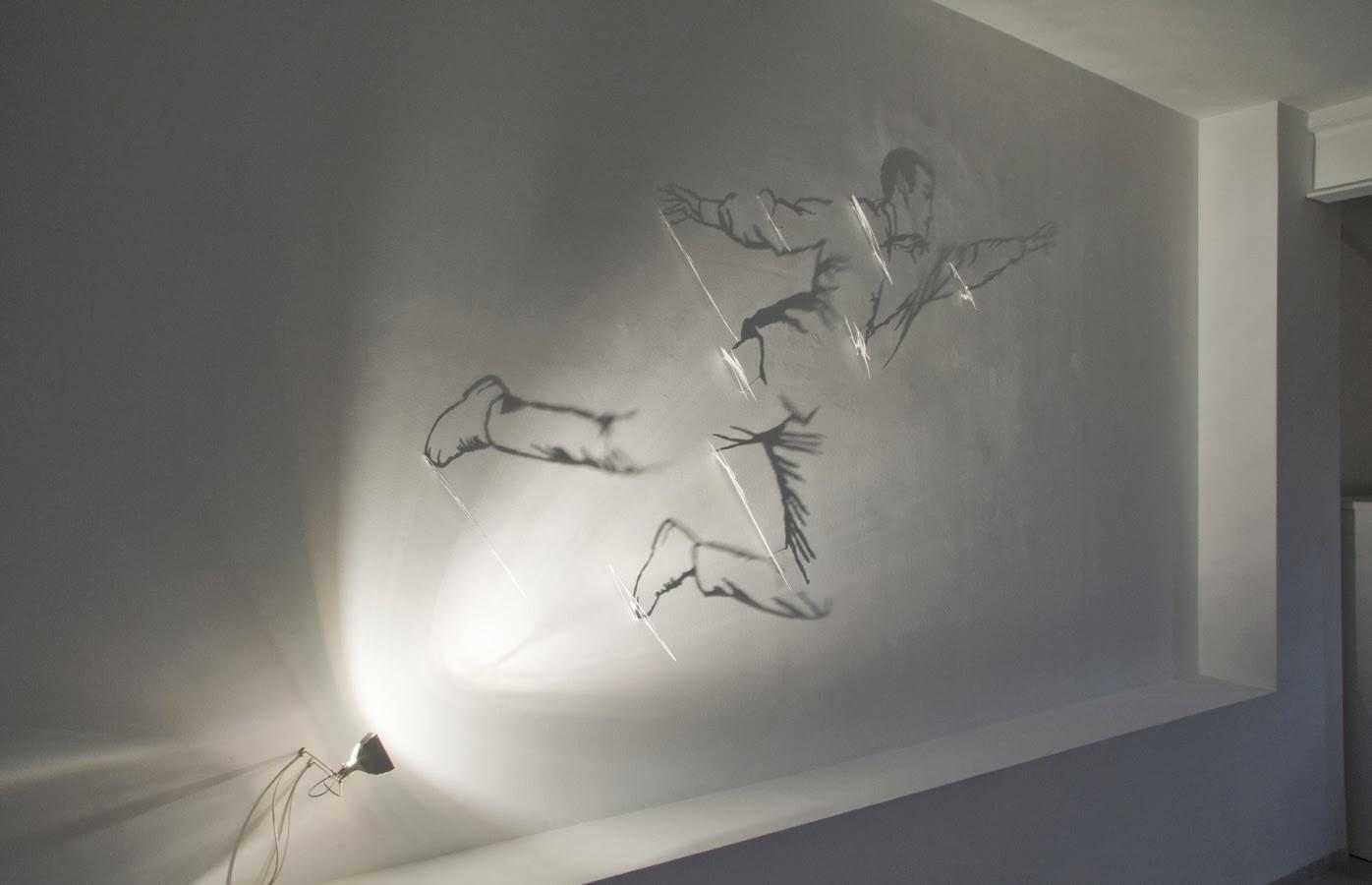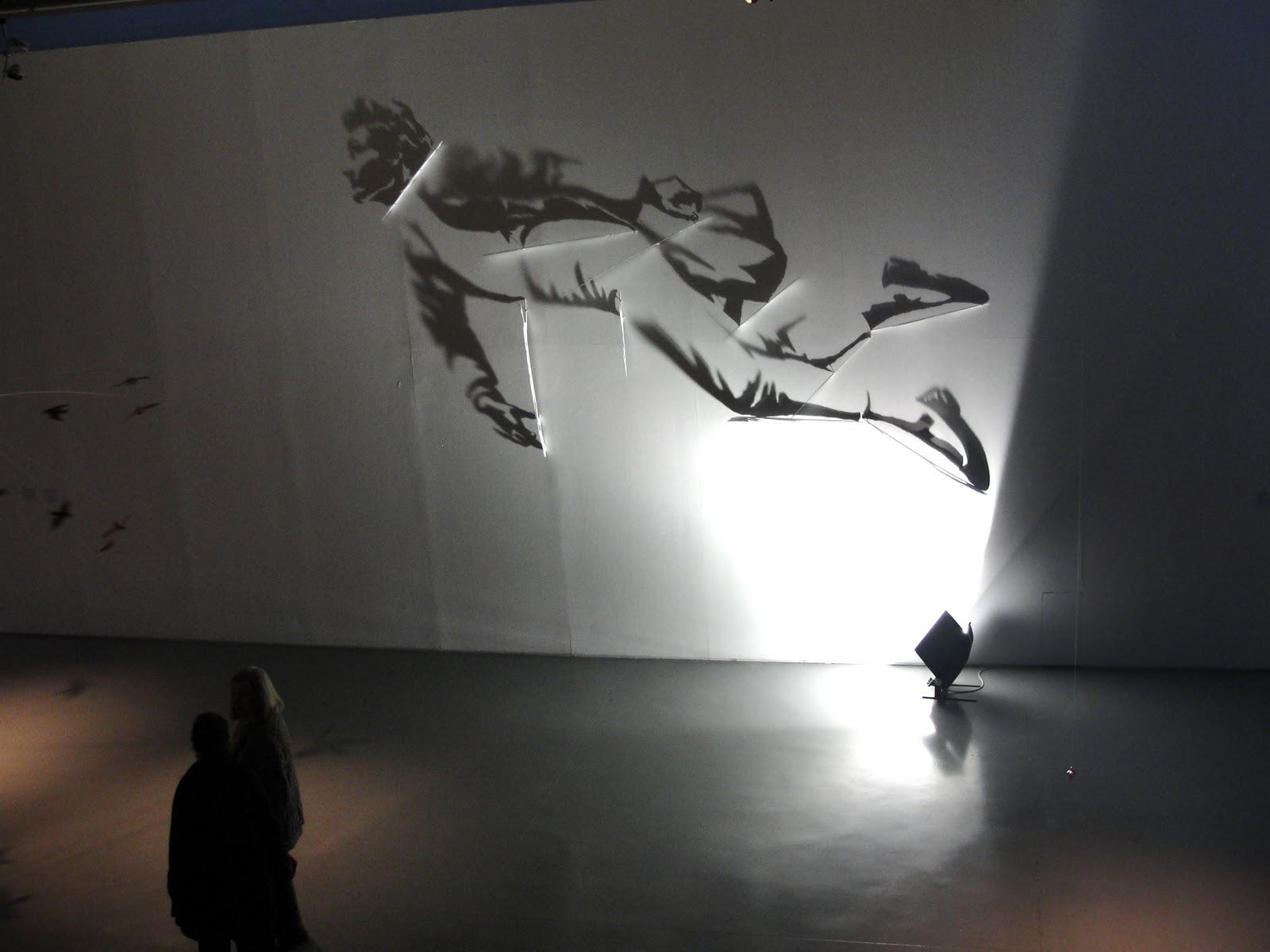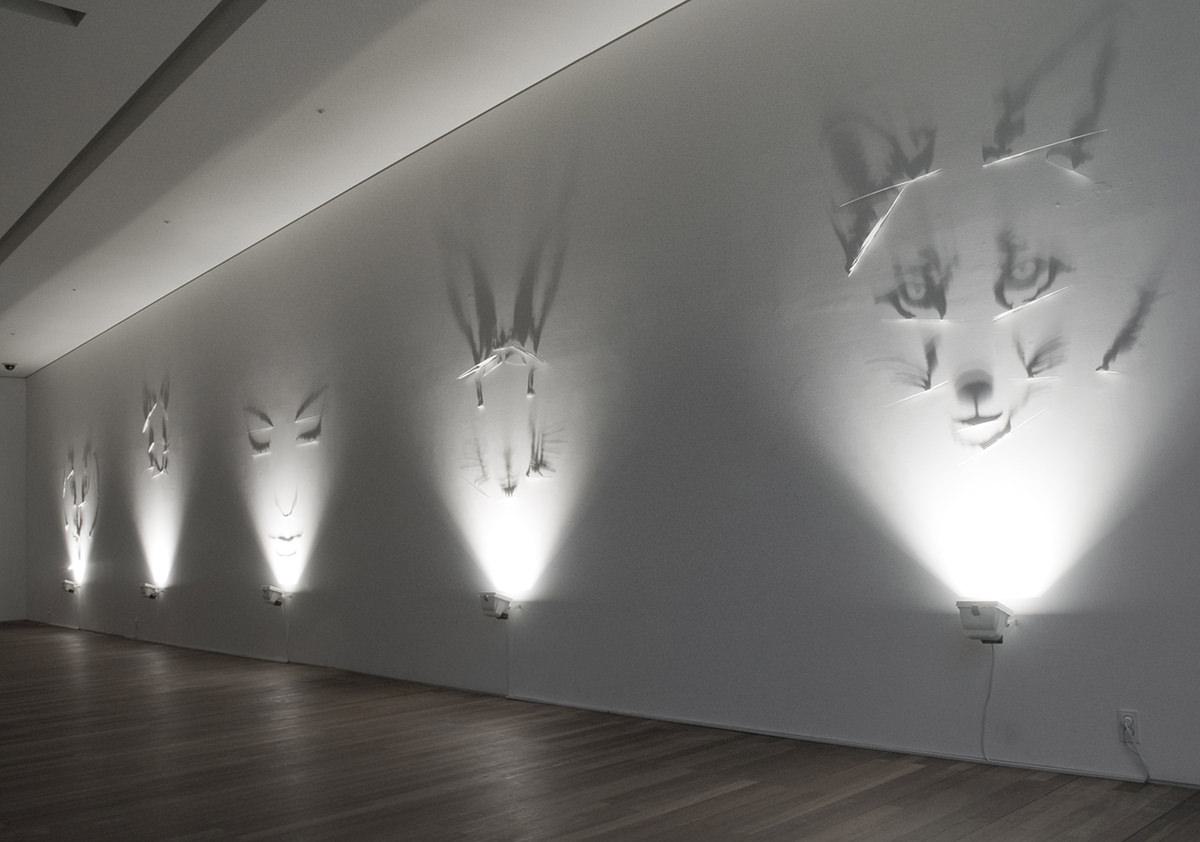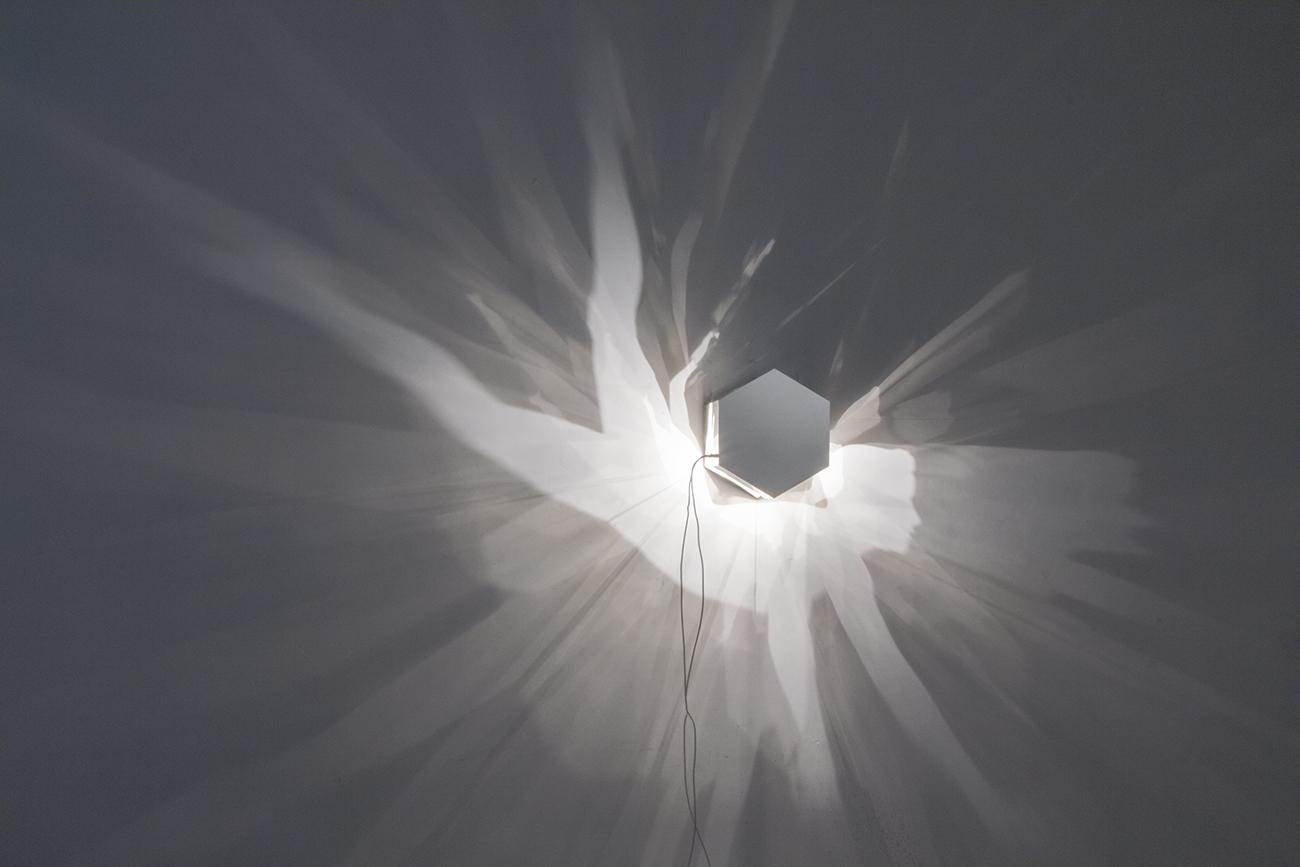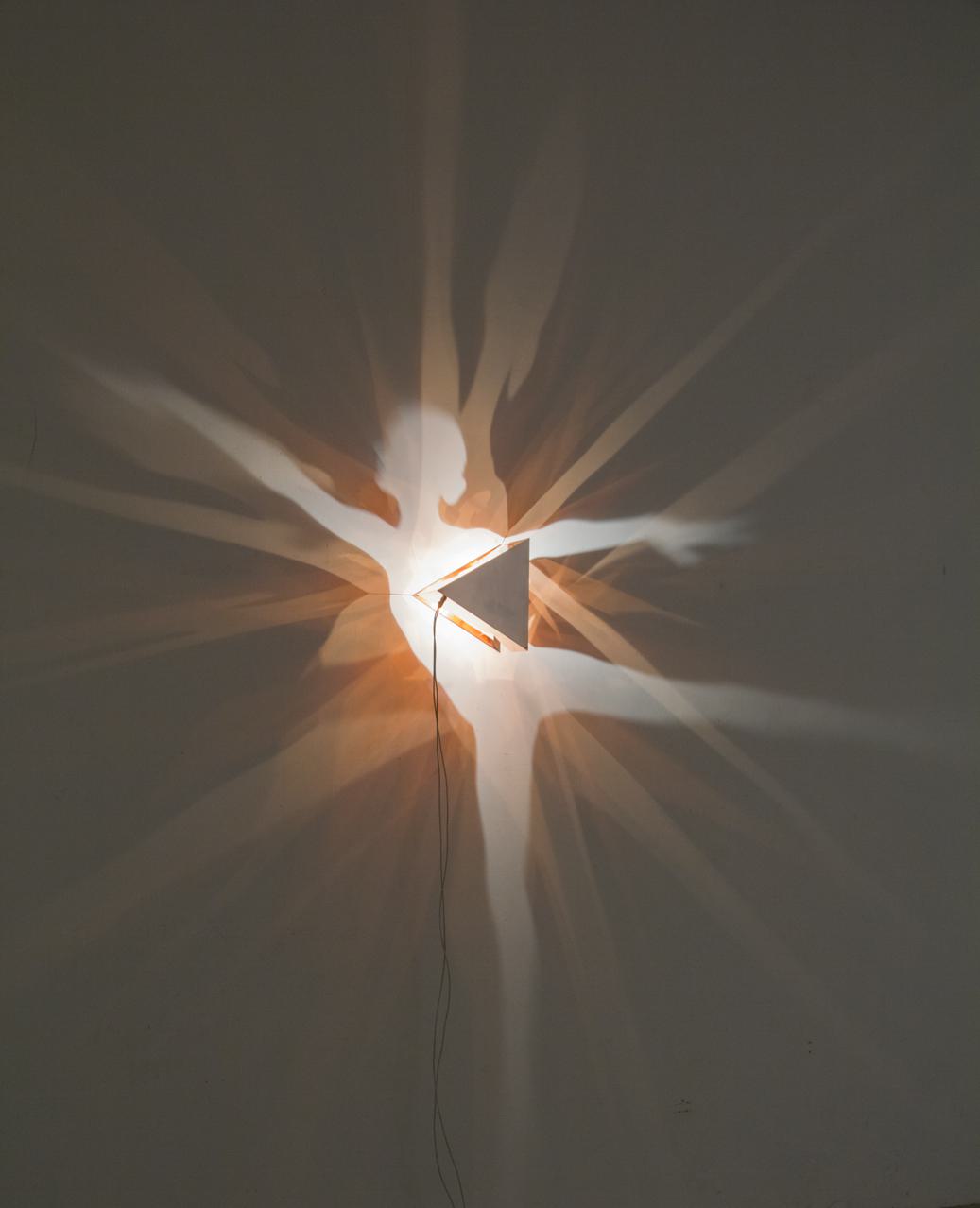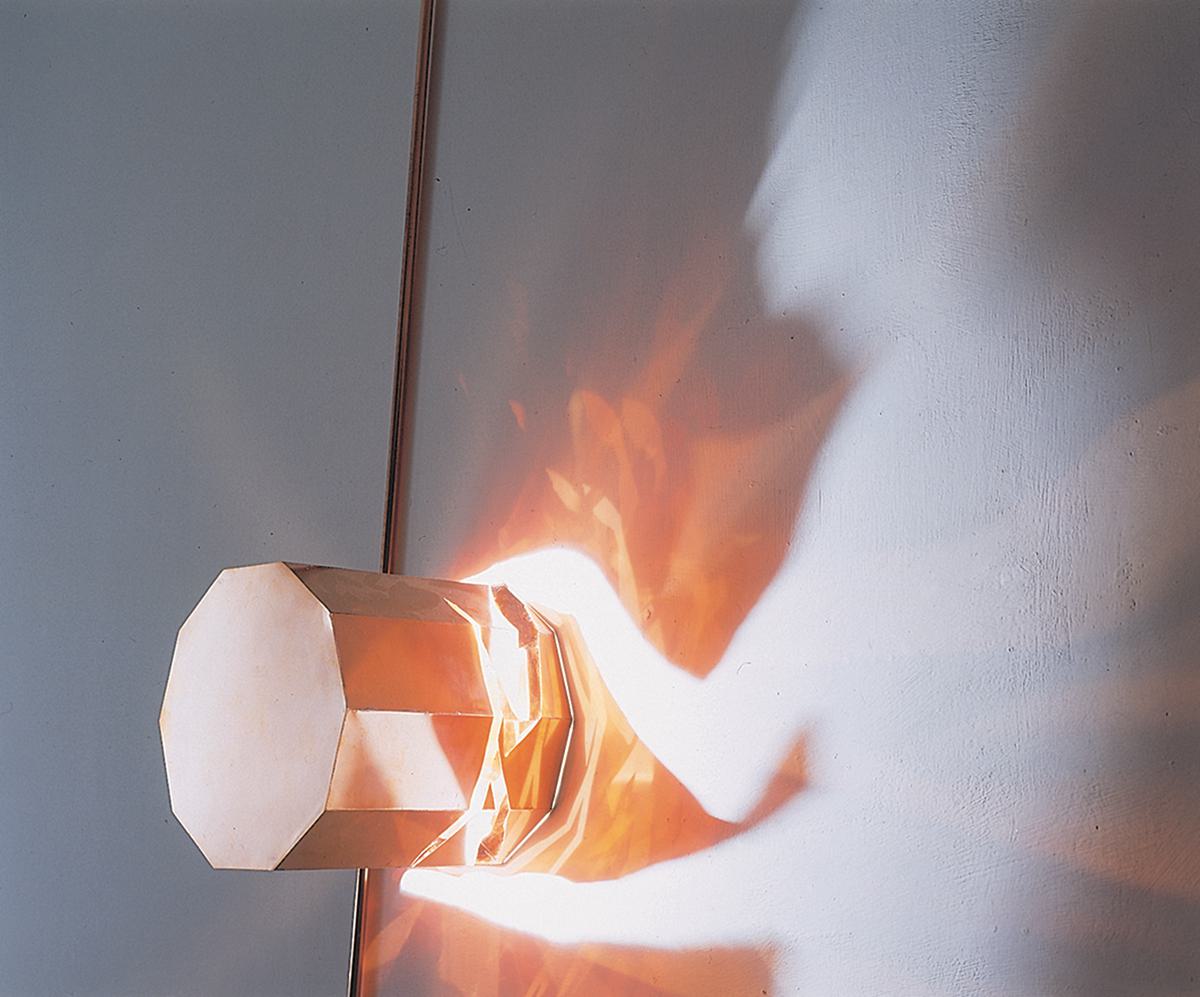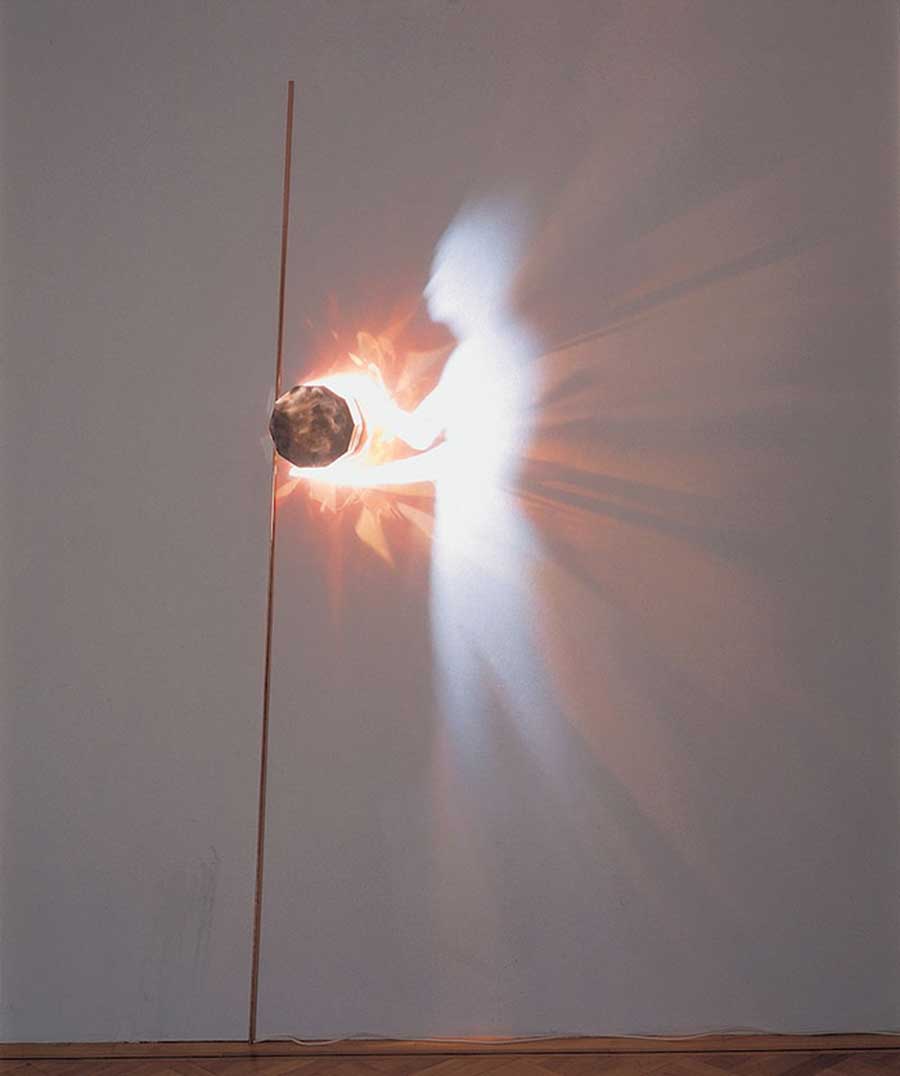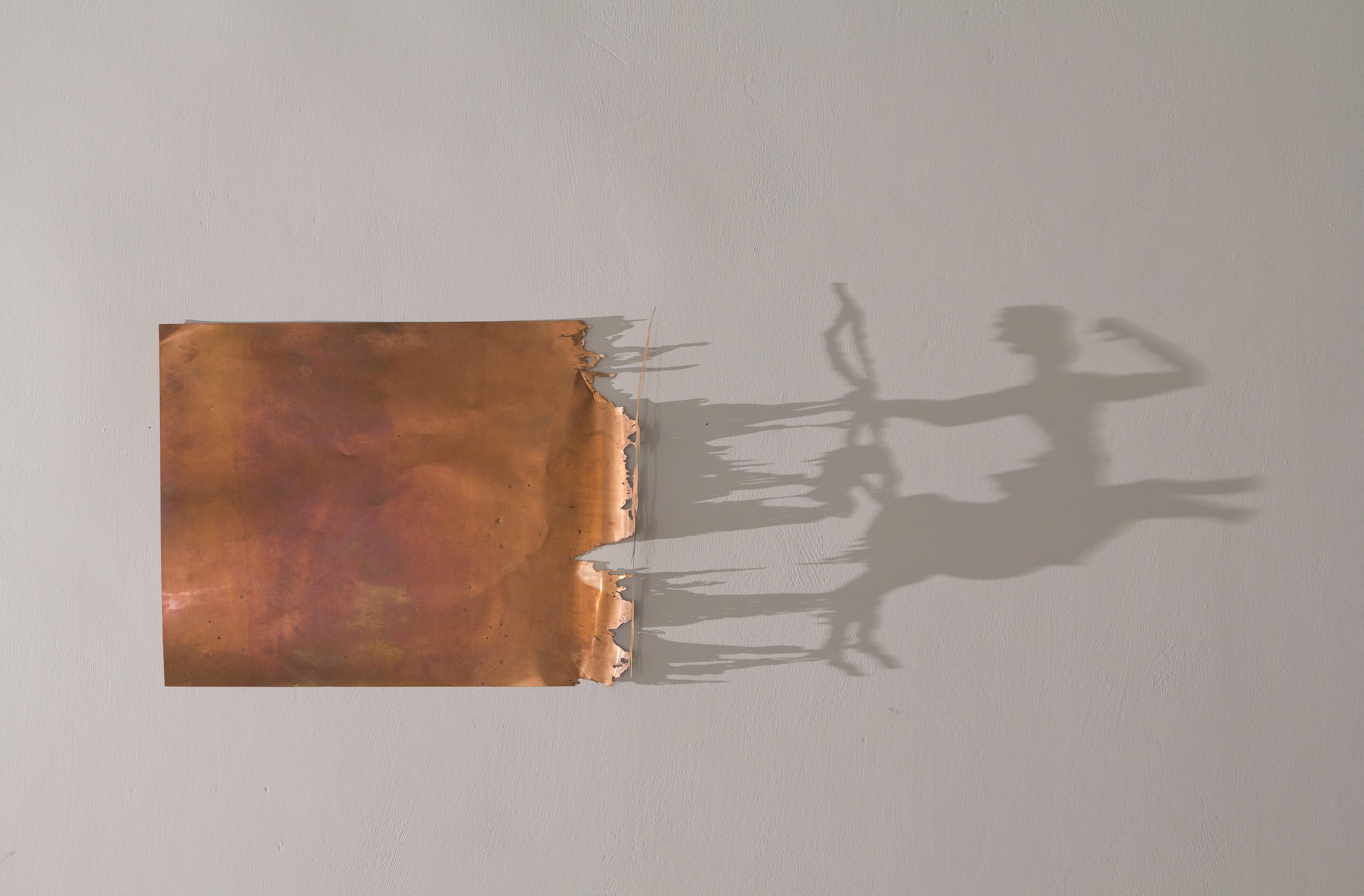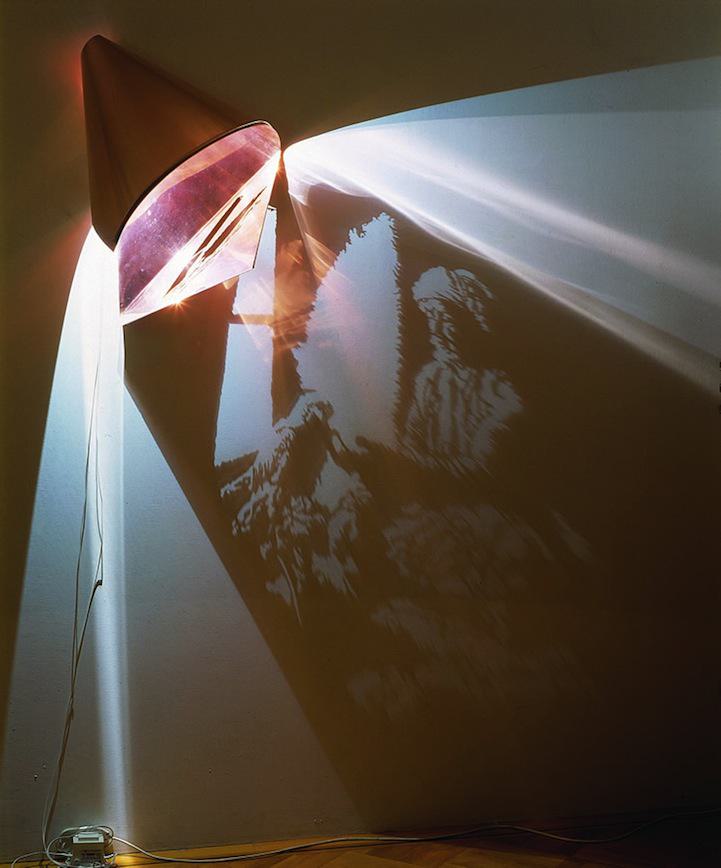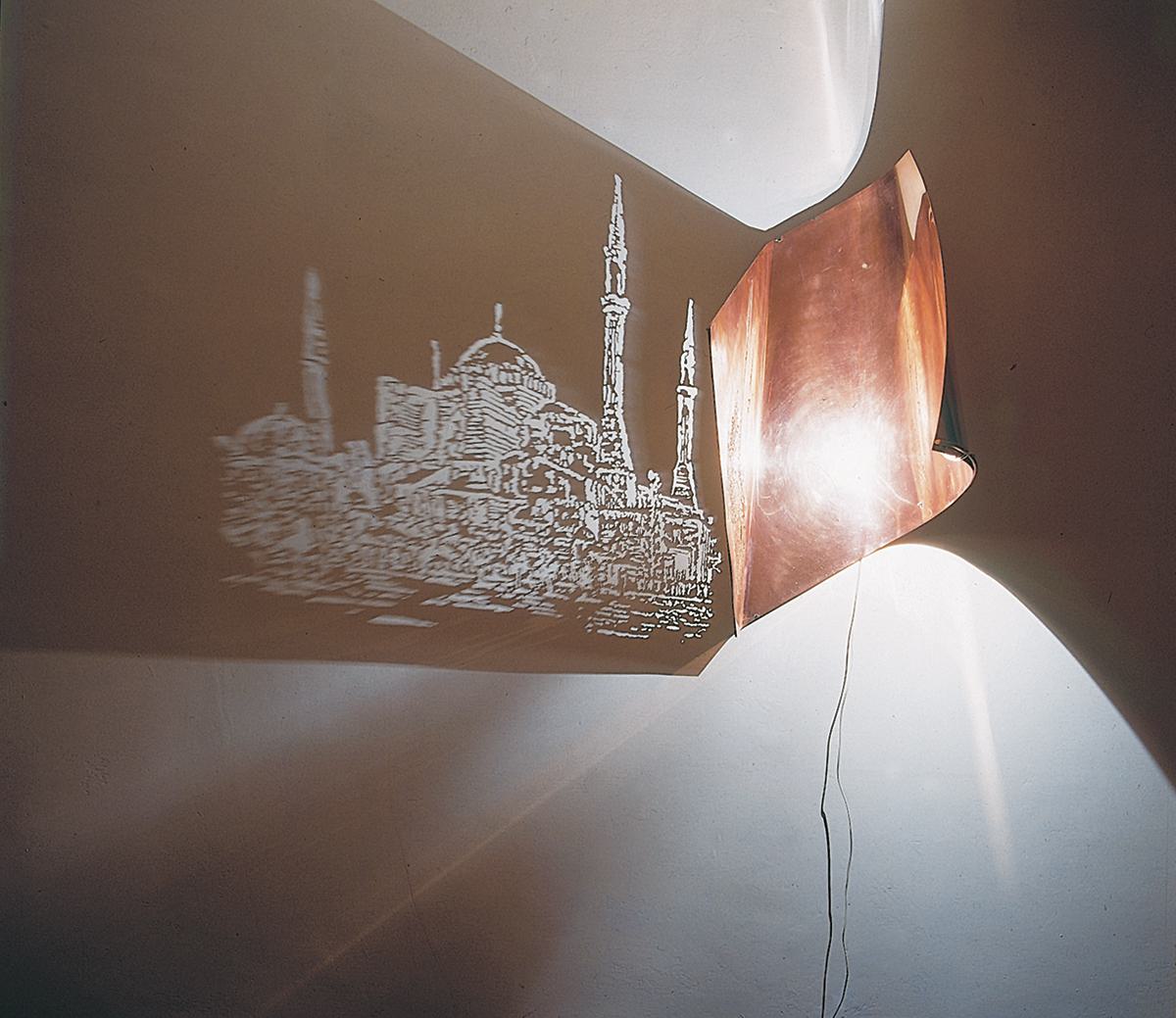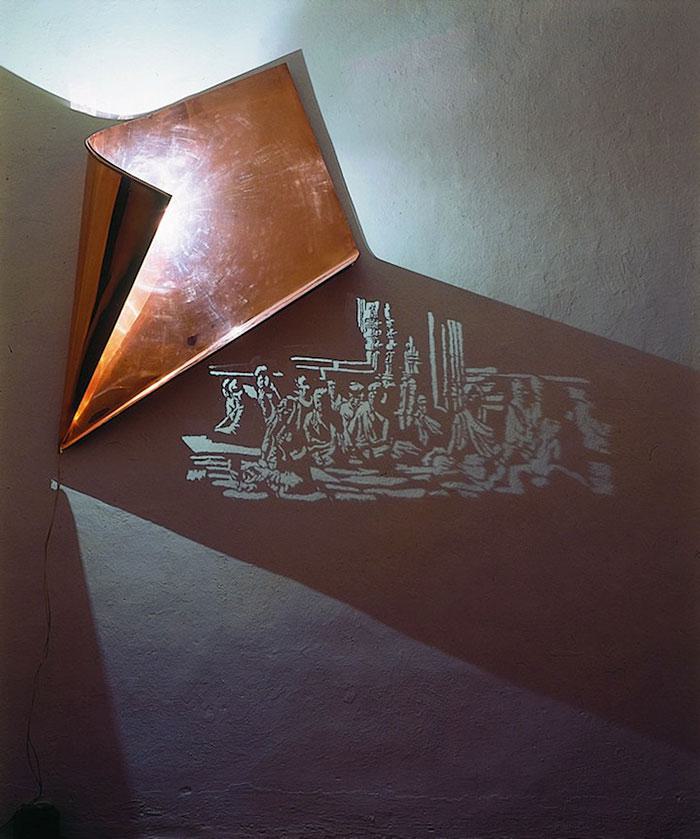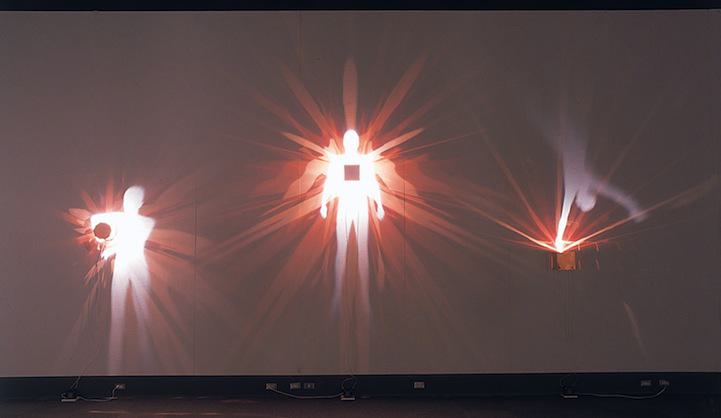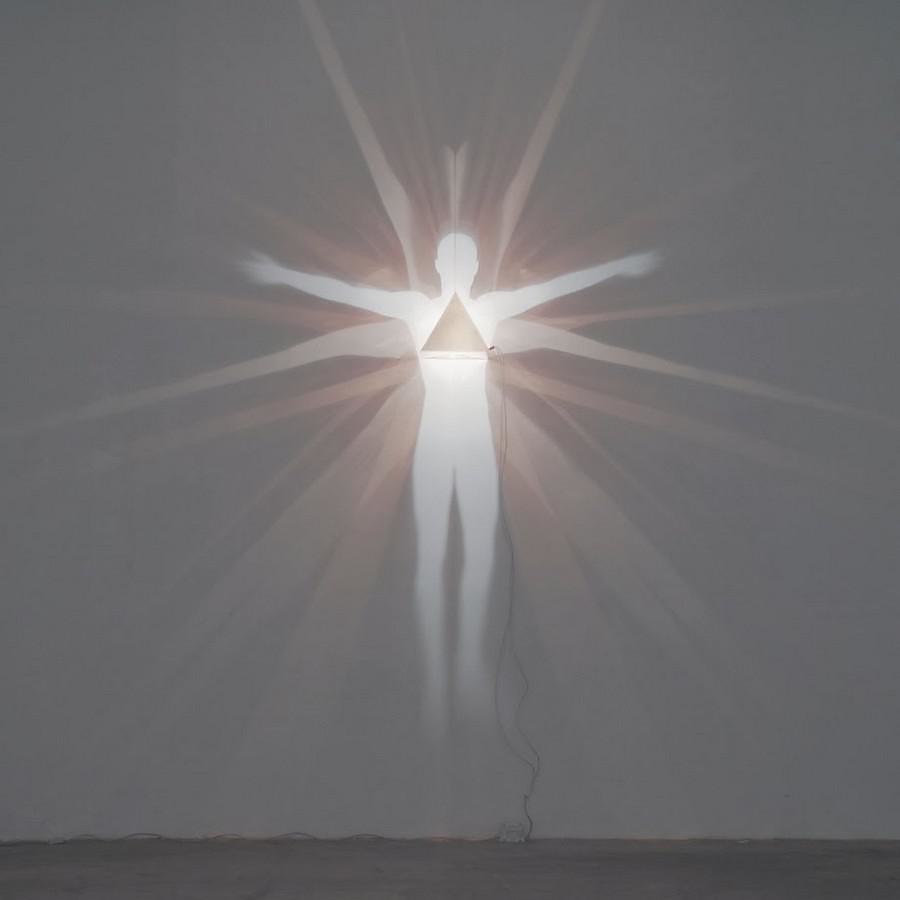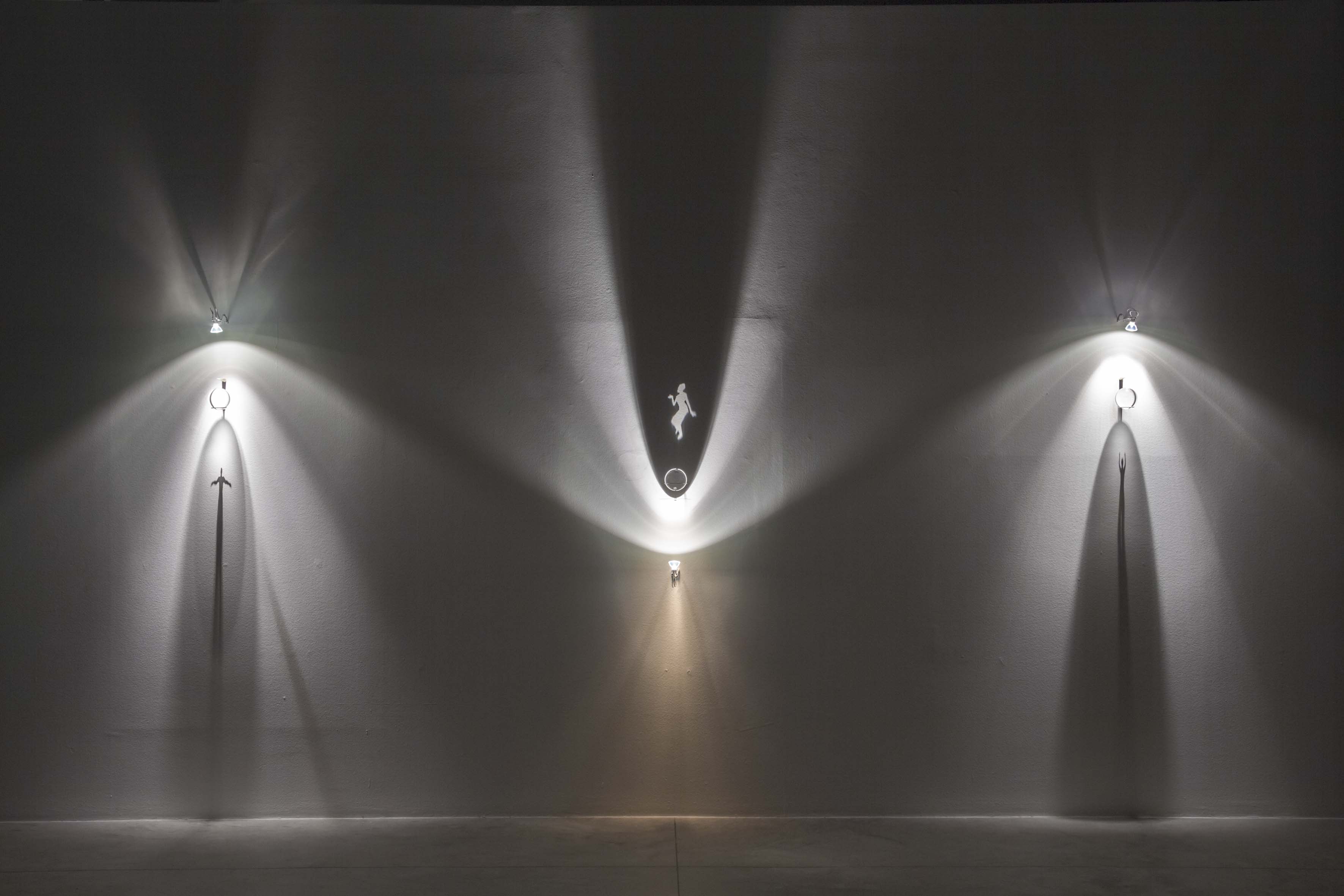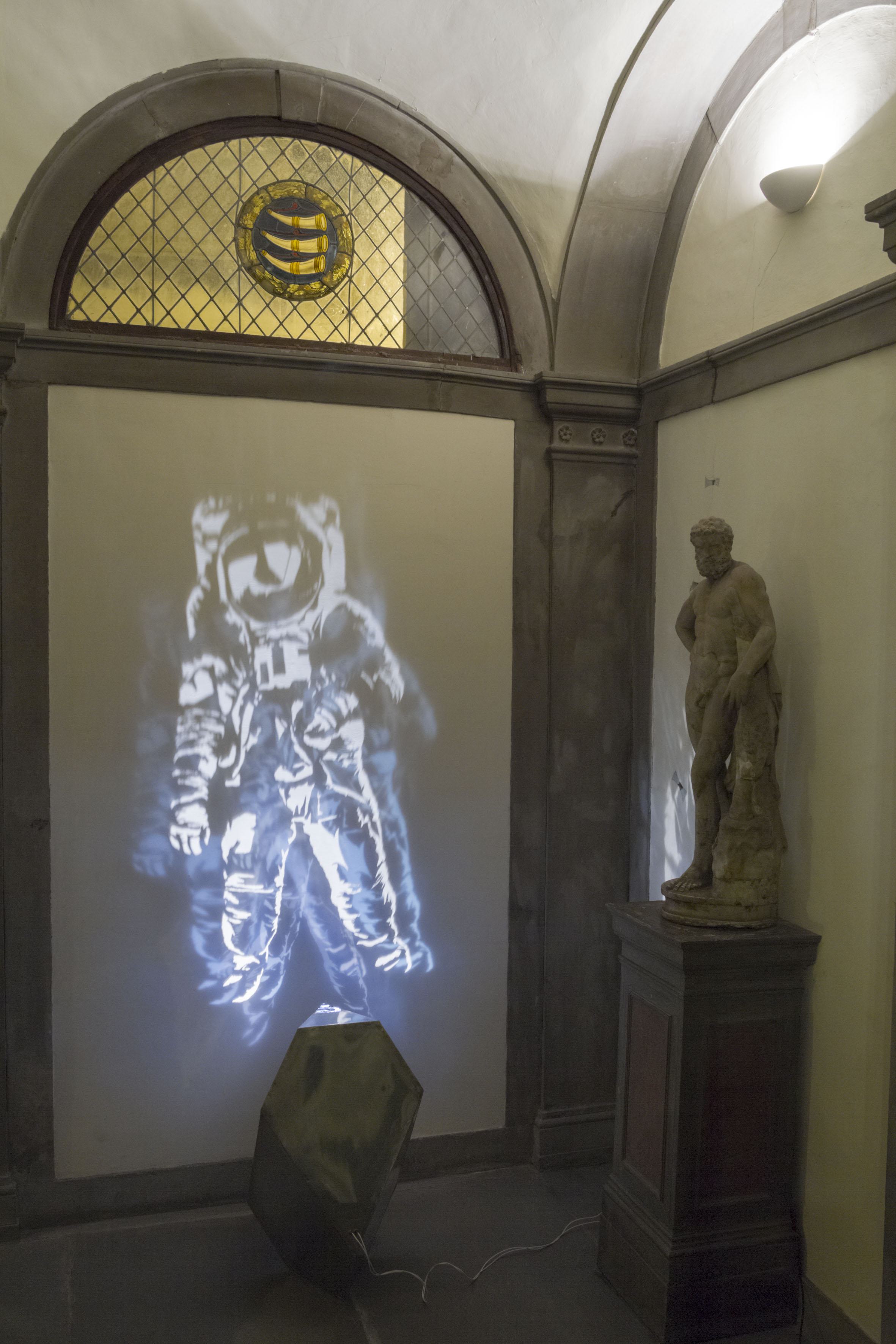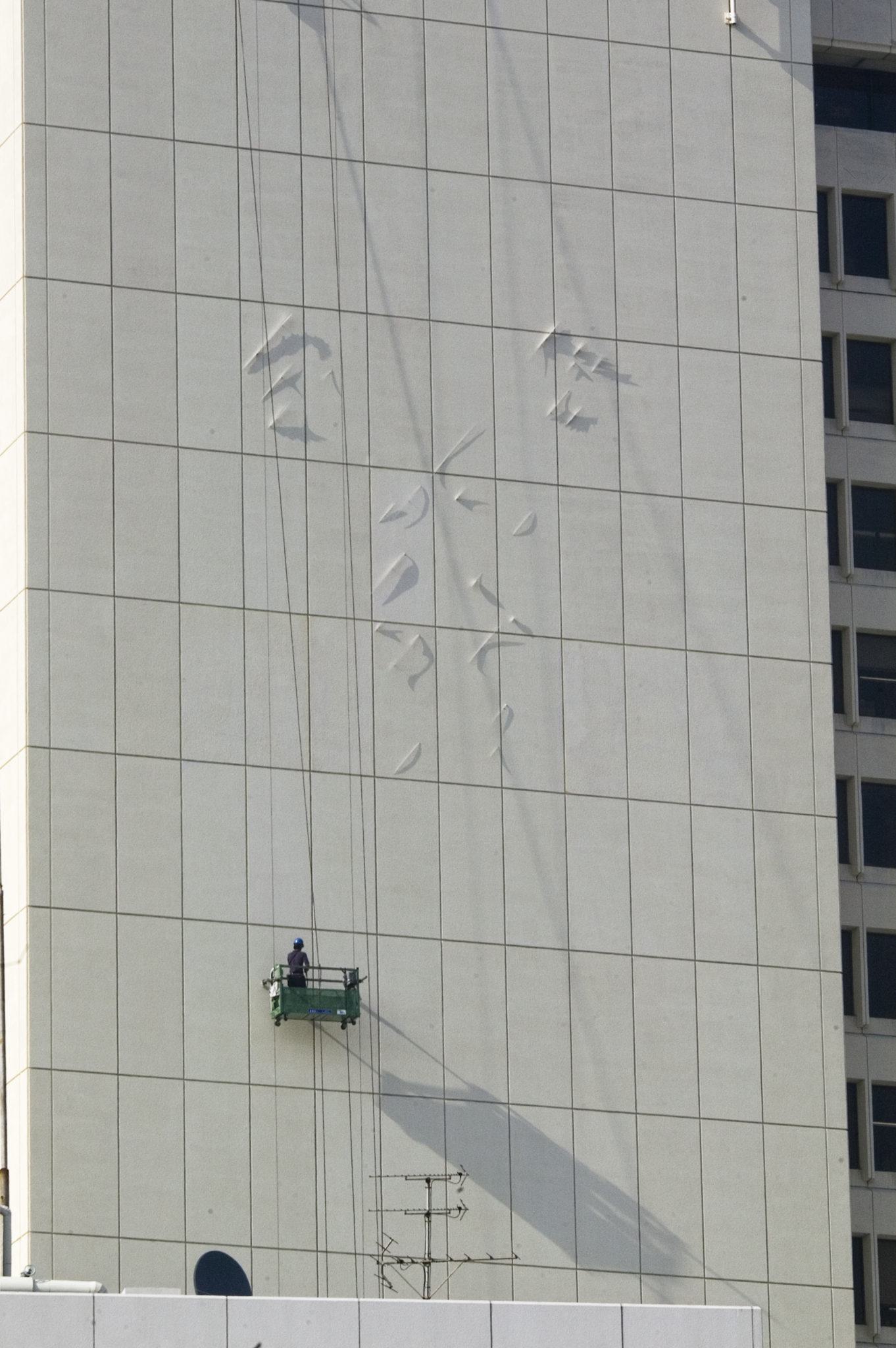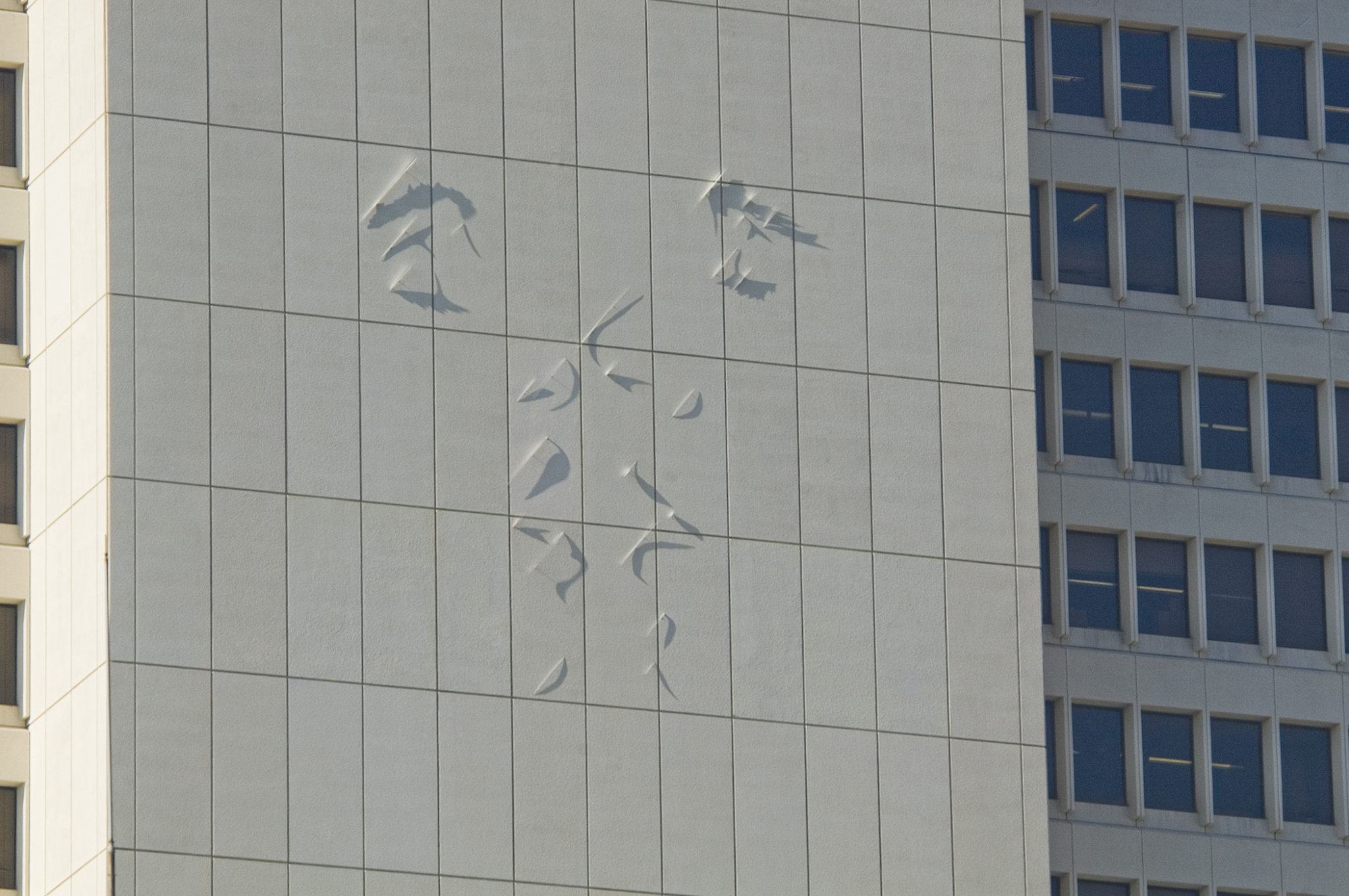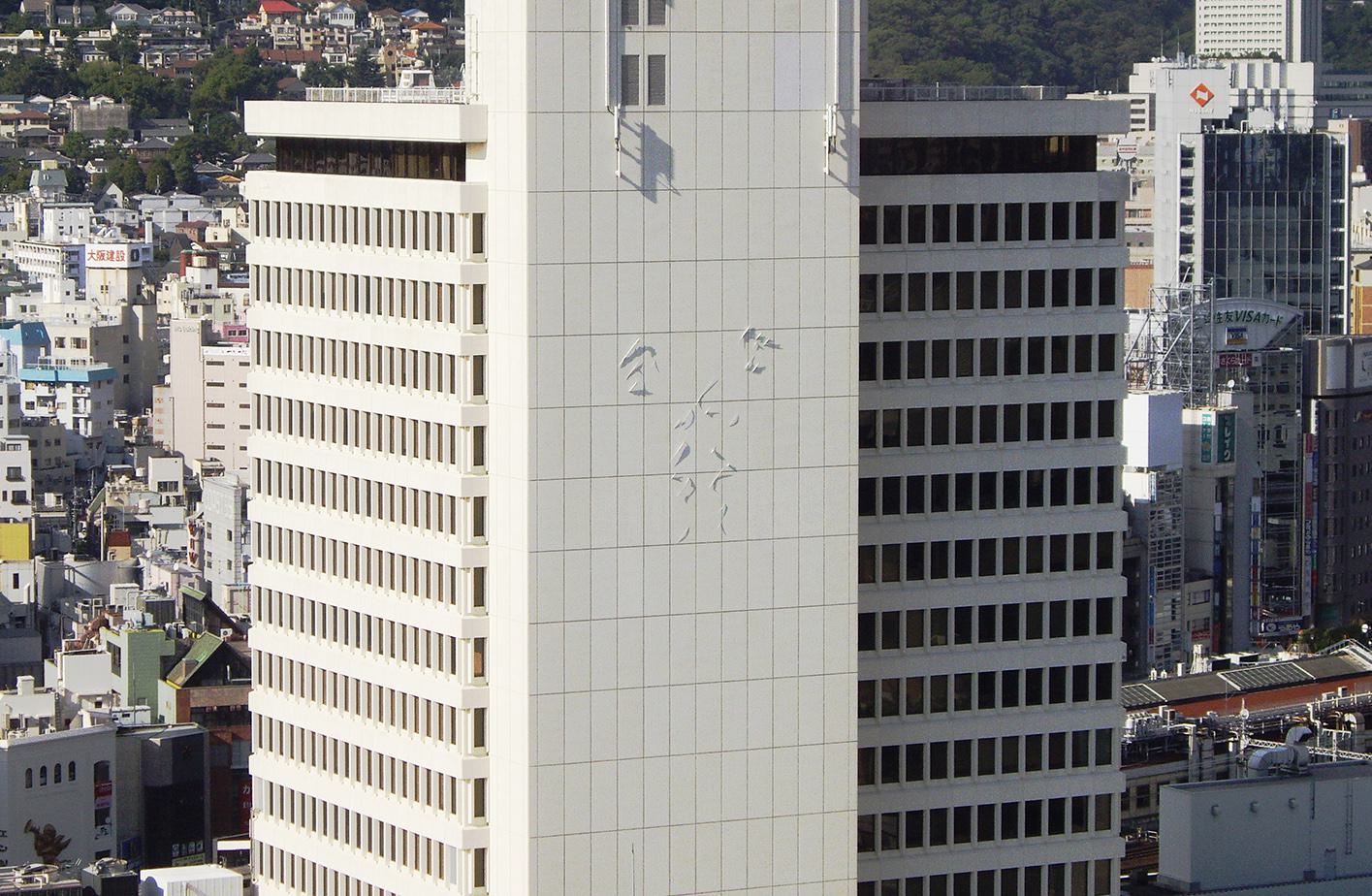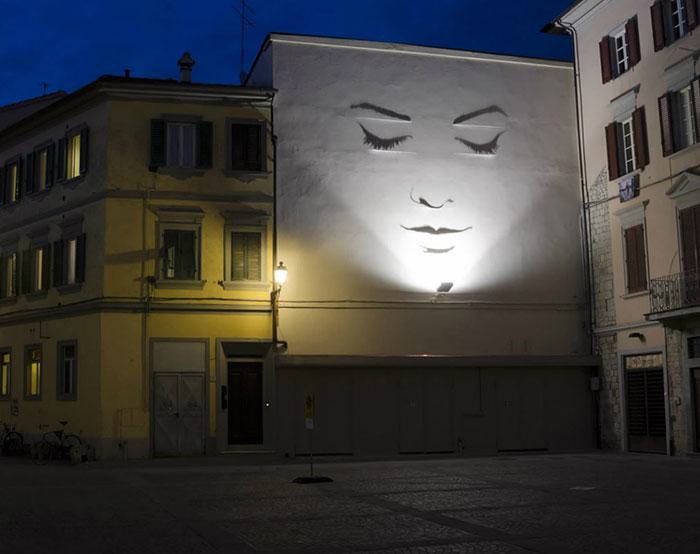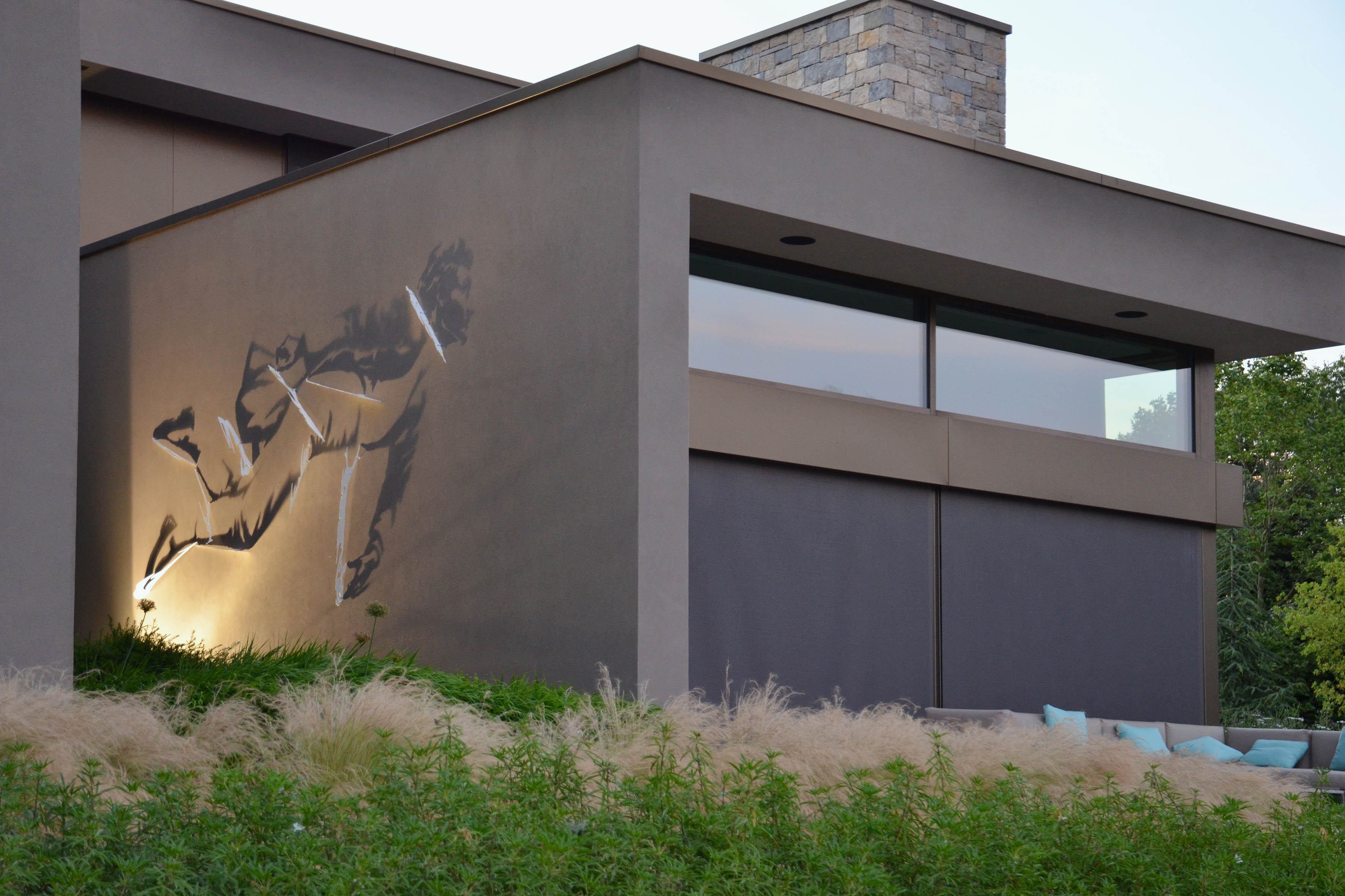 All images courtesy of Fabrizio Corneli. View more at
his home page
.