Australian artist Emma Hack takes body painting to new dimensions, combining her corporal renderings with custom backdrops that cloak the human form in a beautifully cohesive camouflage. There's a communion and celebration with nature here as lines blur between environments and subjects, who appear to inhabit their surroundings in a blissful state of connection. In this vein, her work is dominated by flora and fauna, with a special affinity for birds which her subjects often pose with in her photos. She also demonstrates an impressive array of graphic styles - creating her own custom wallpaper patterns whose intricate motifs and bold colors are flawlessly replicated with makeup. The end result is simply breathtaking.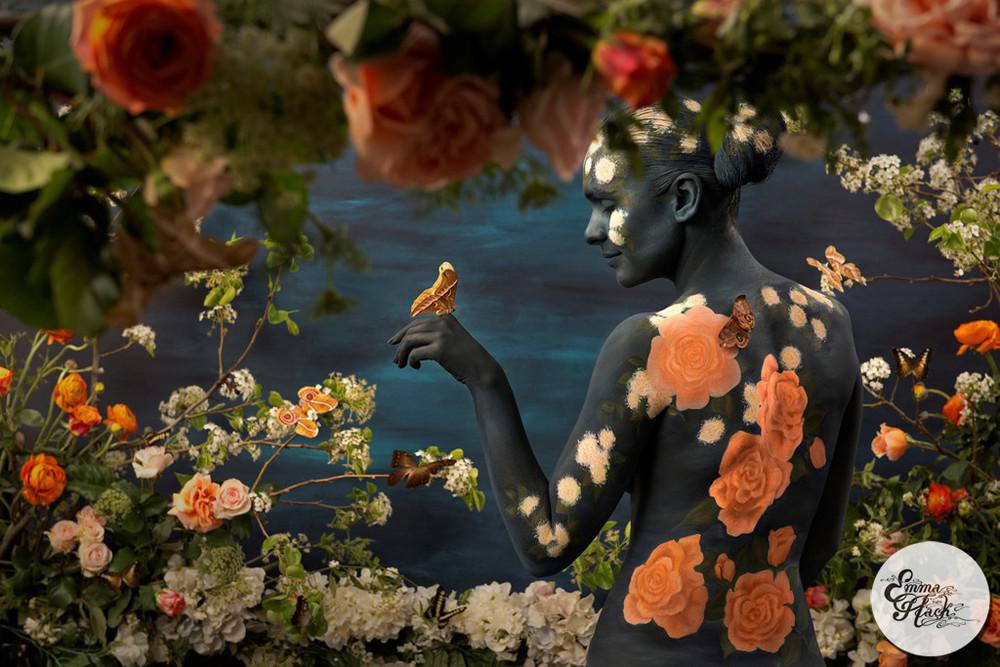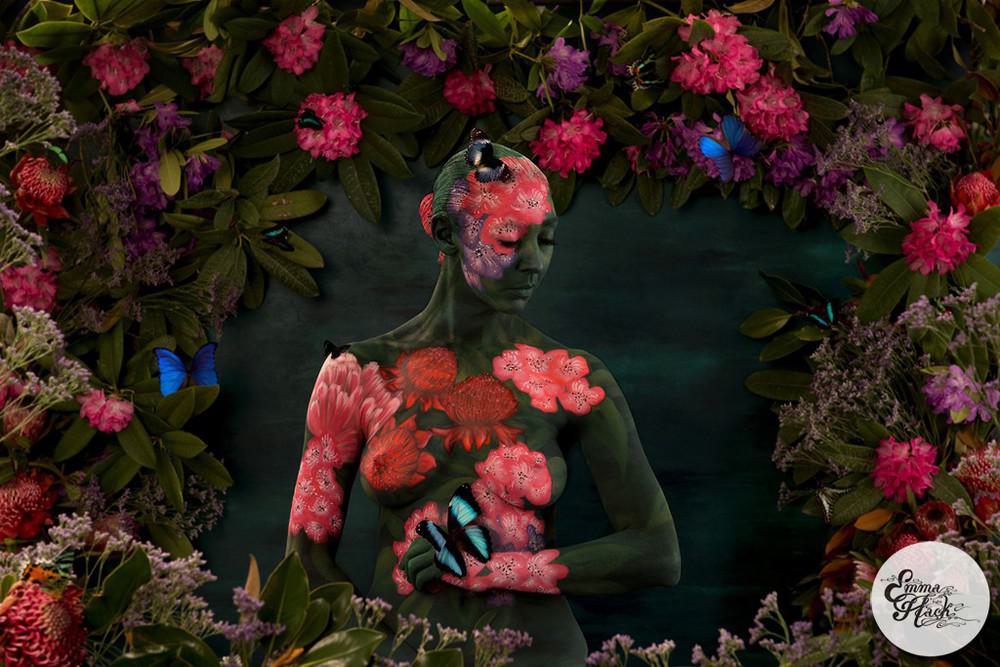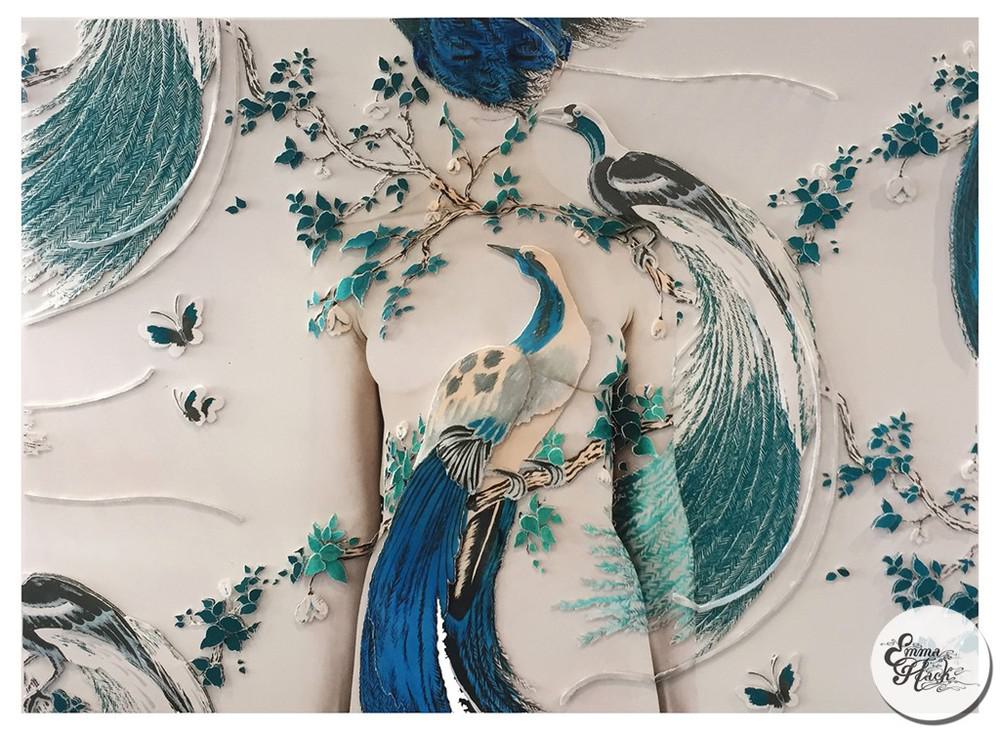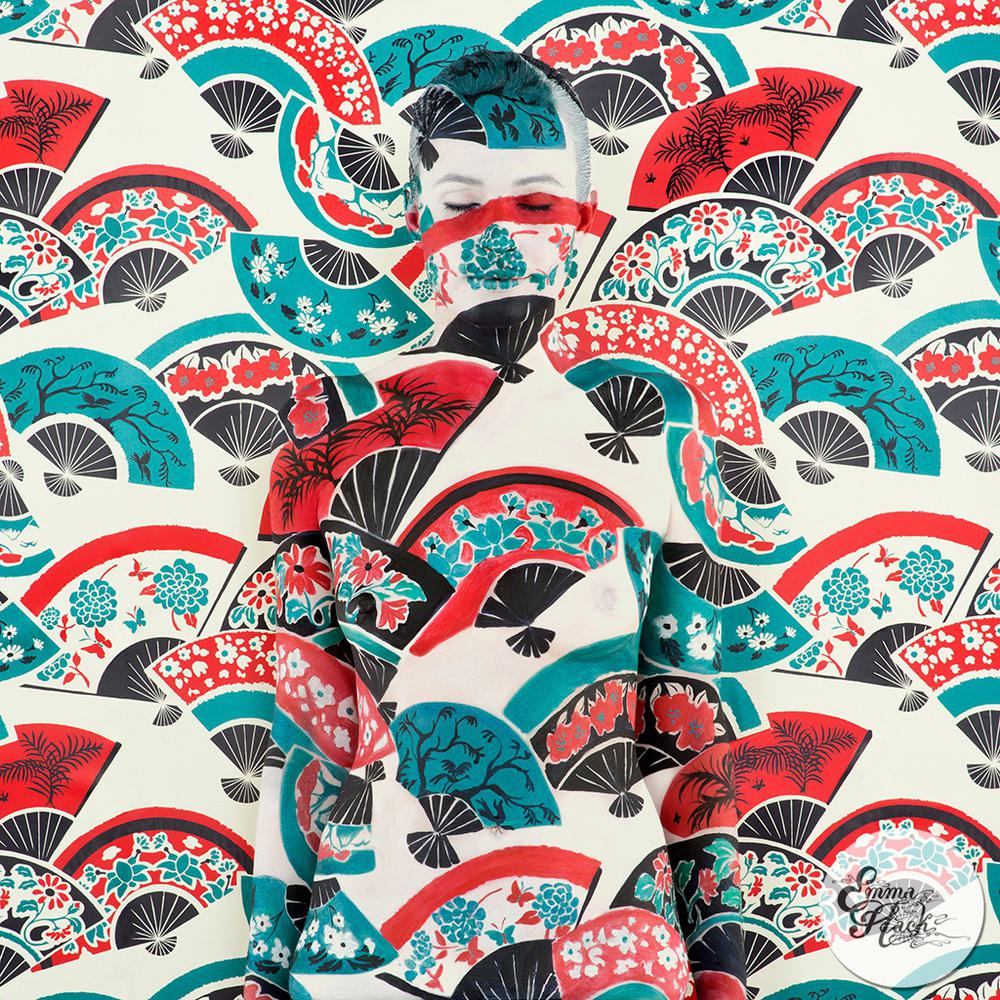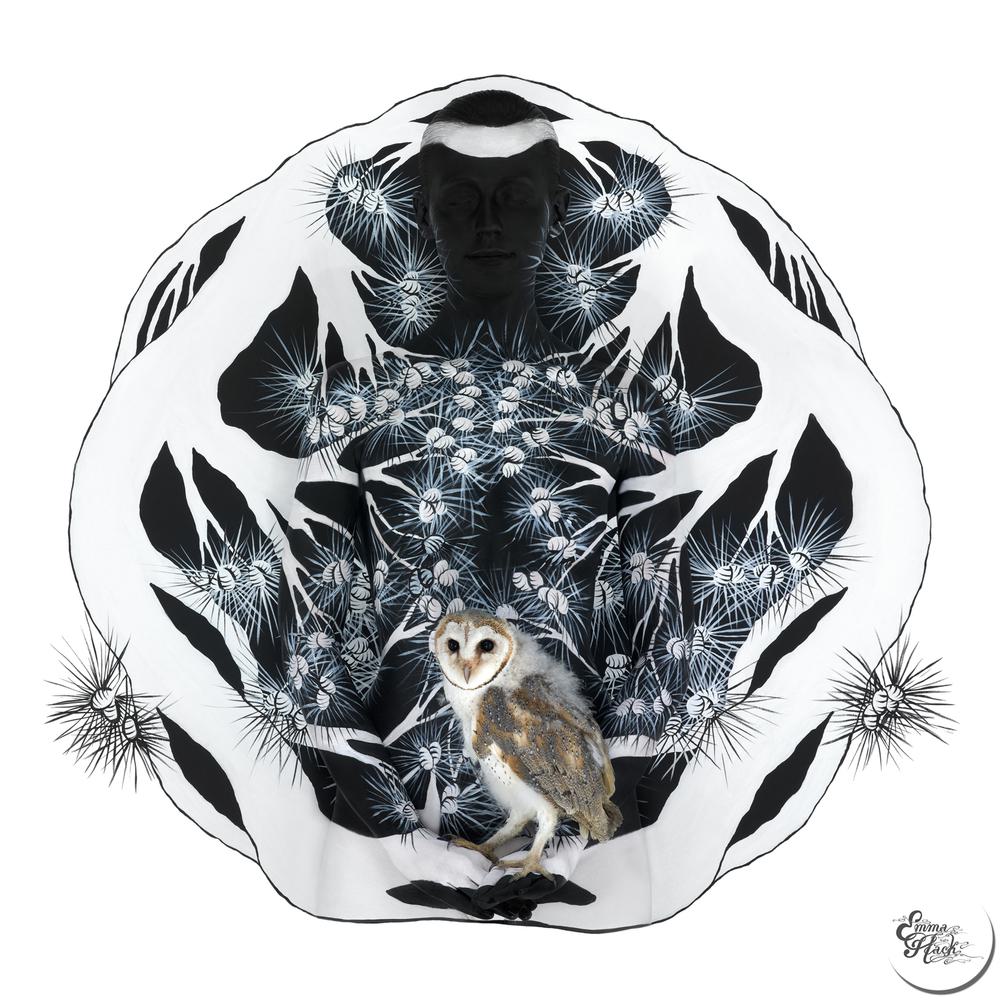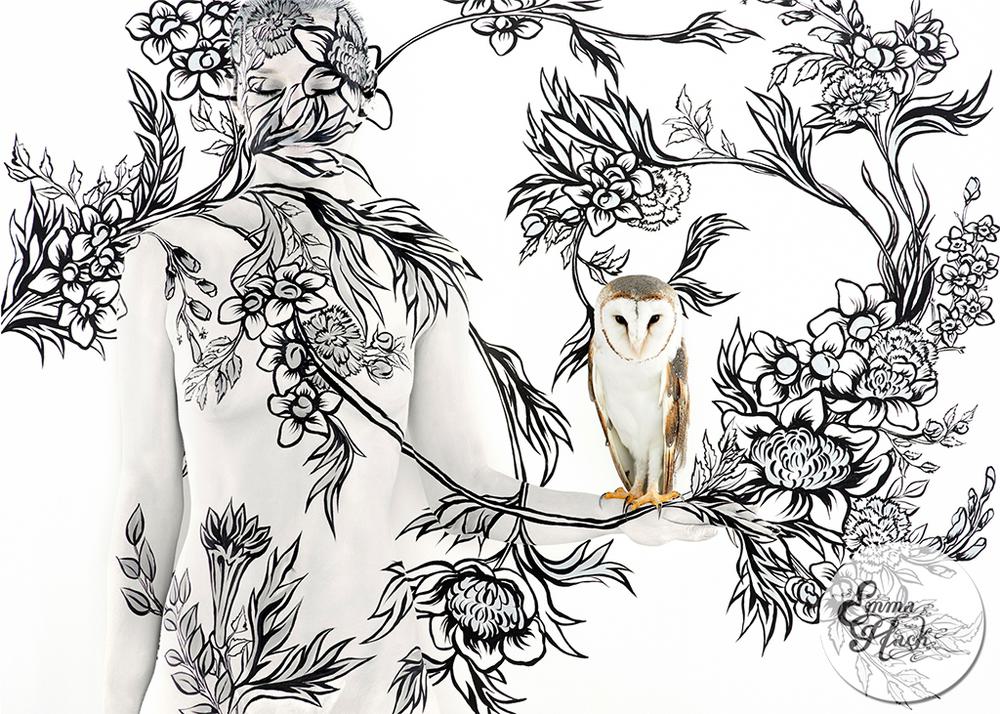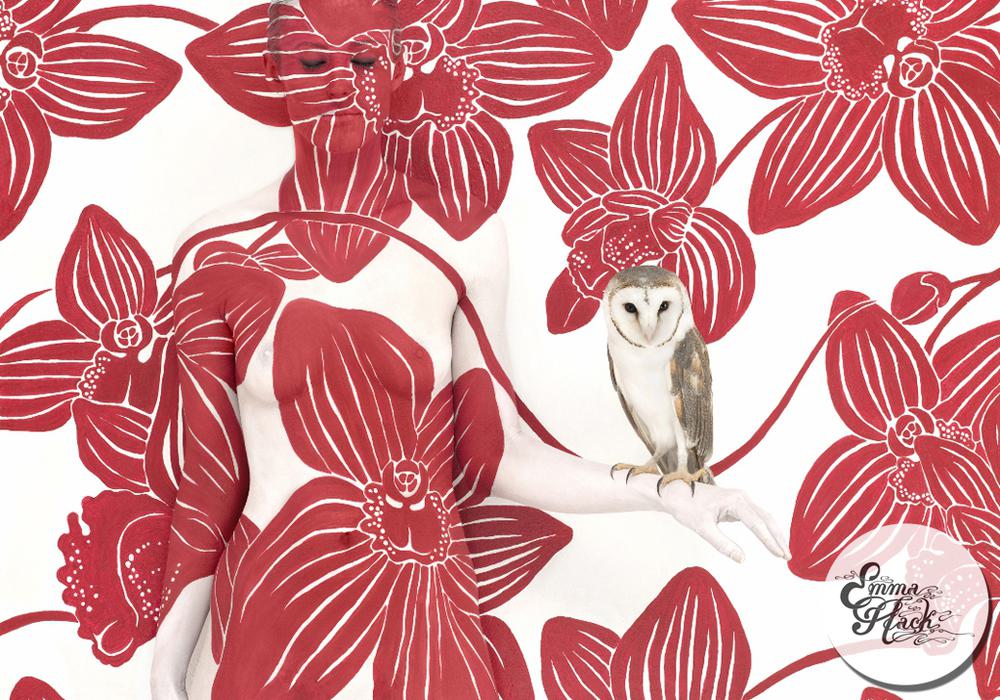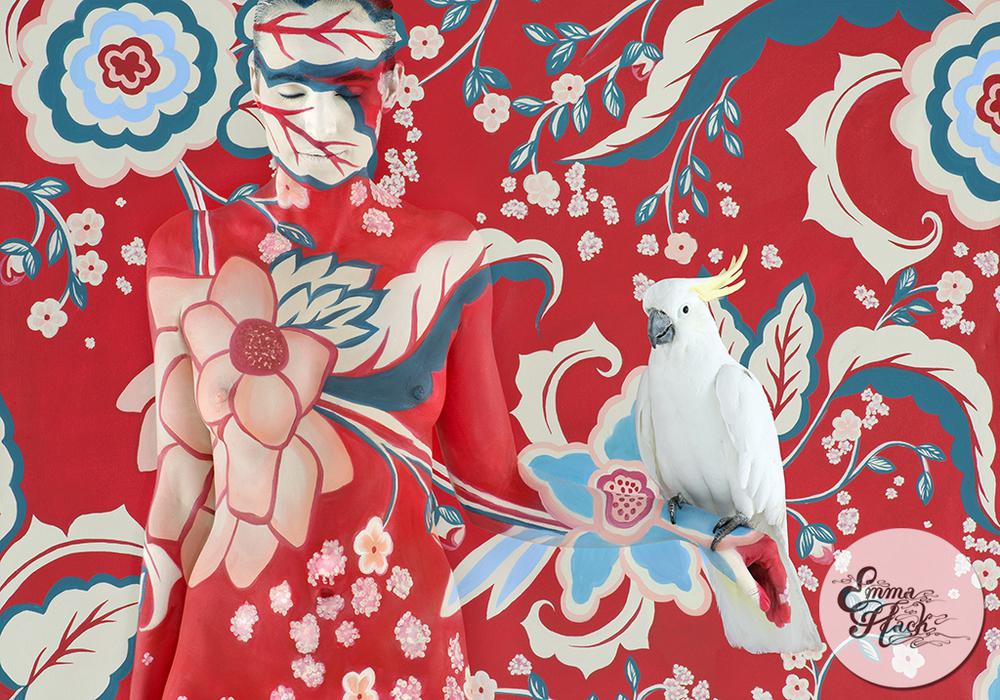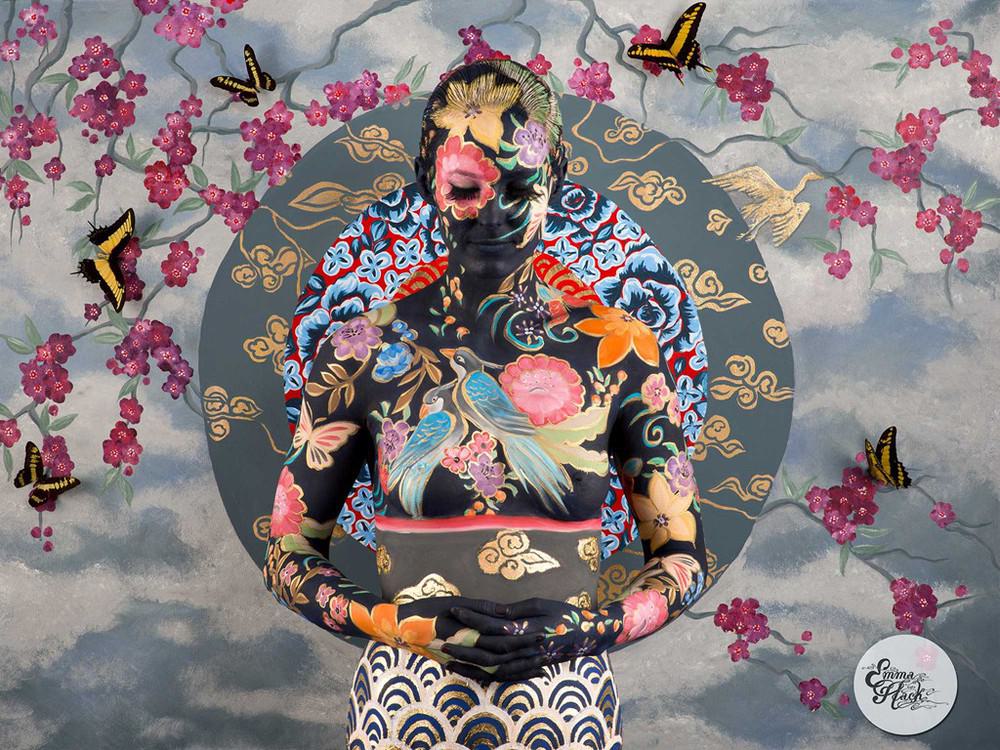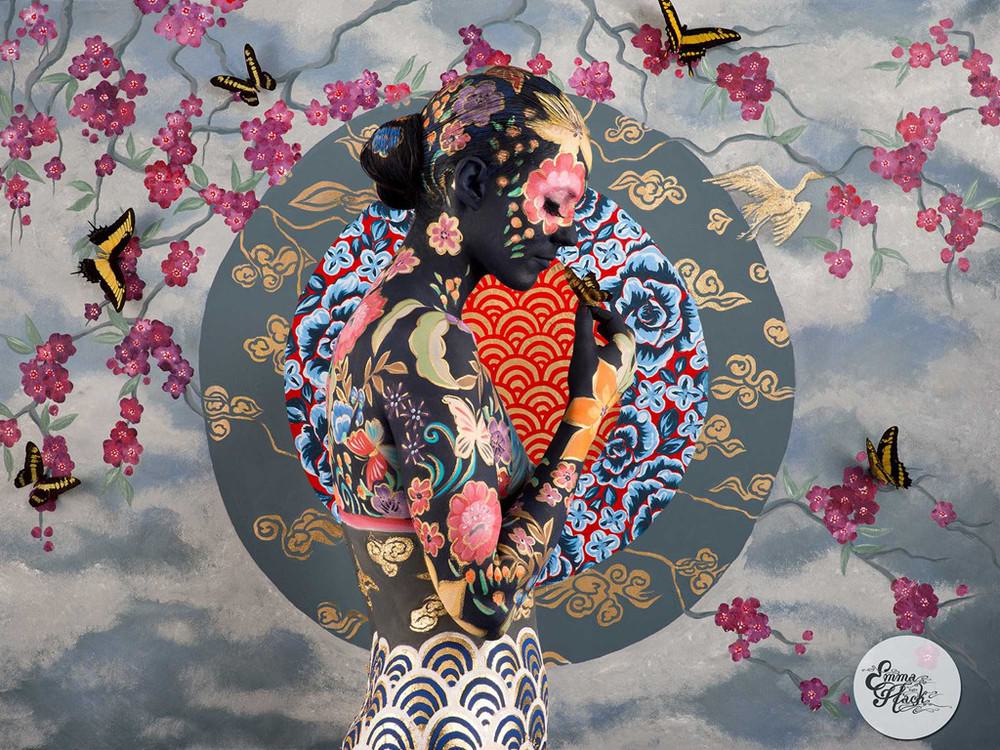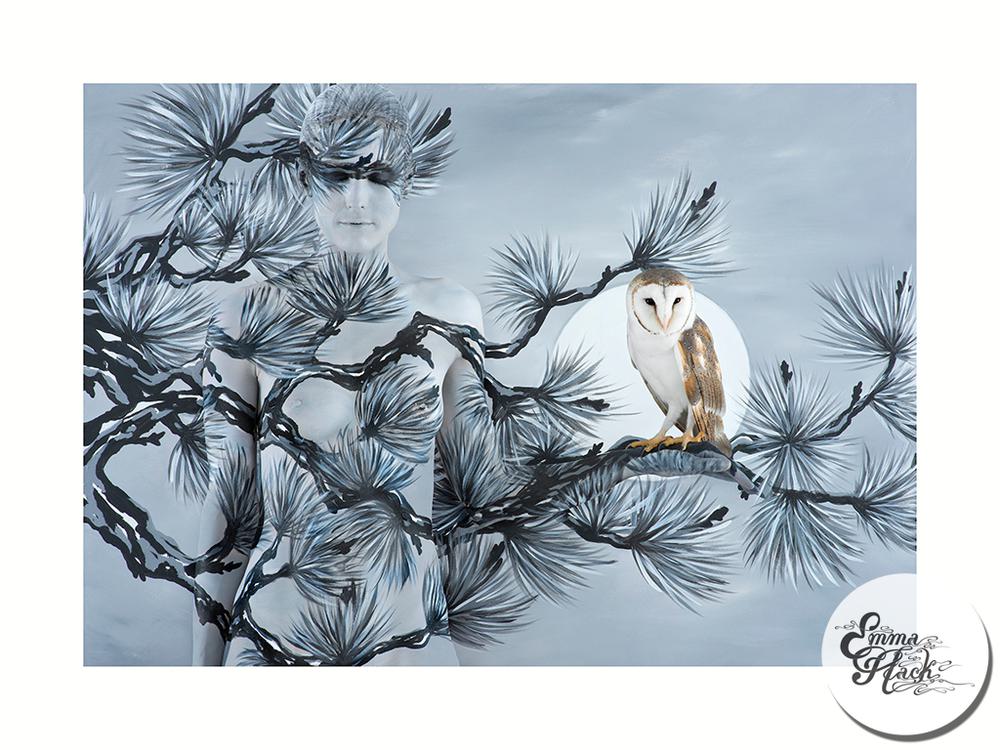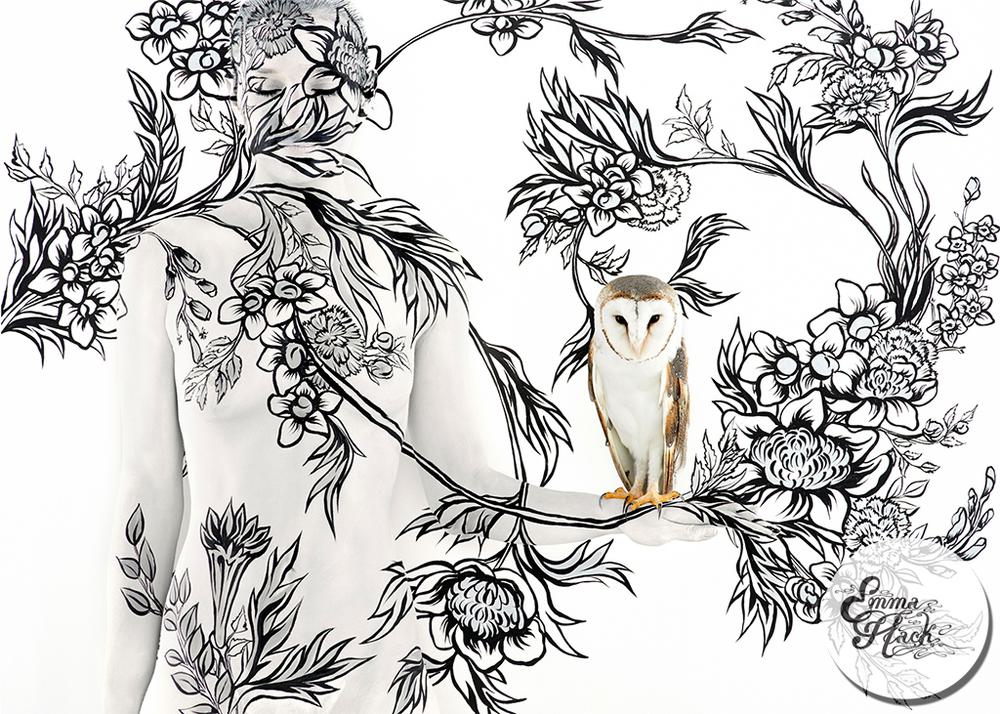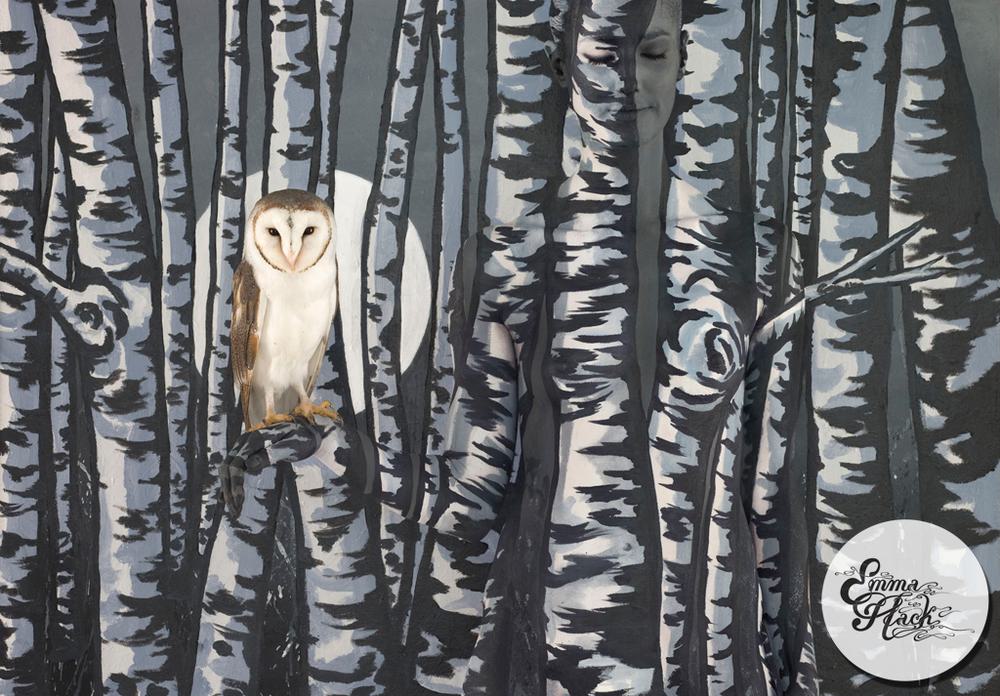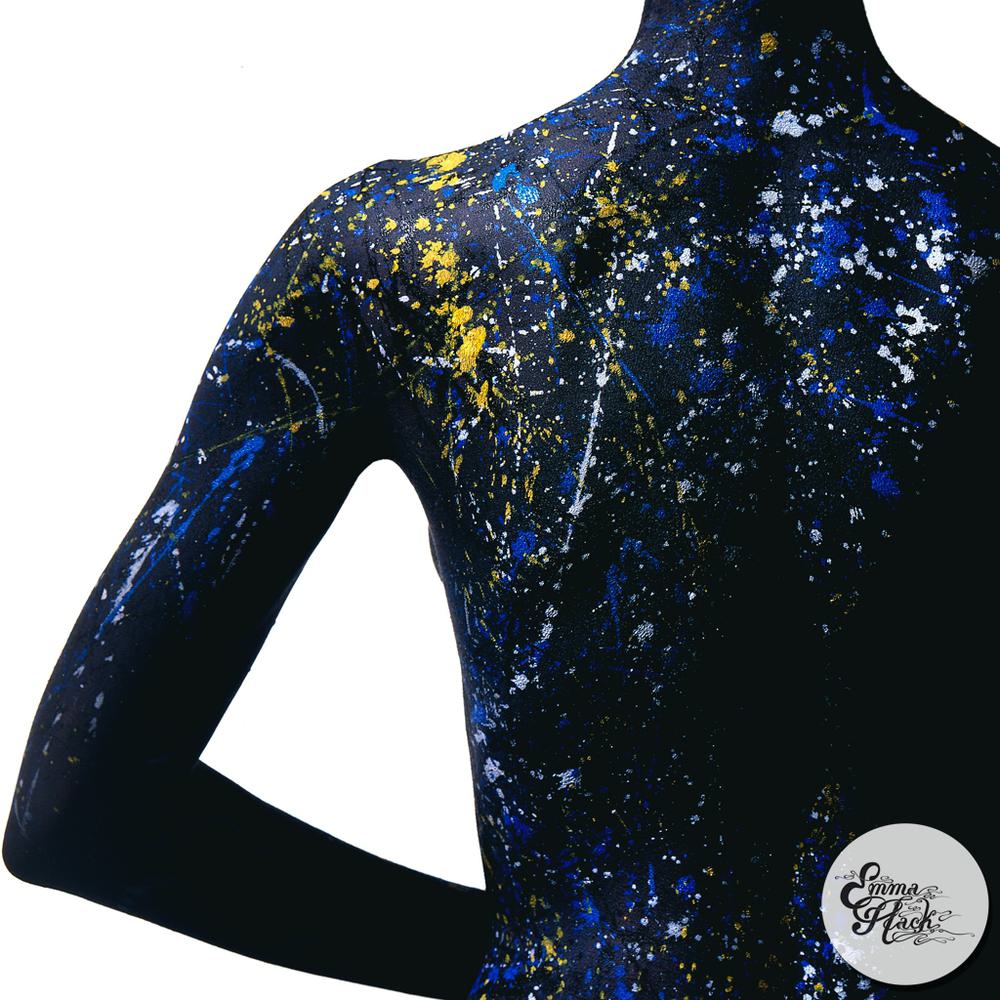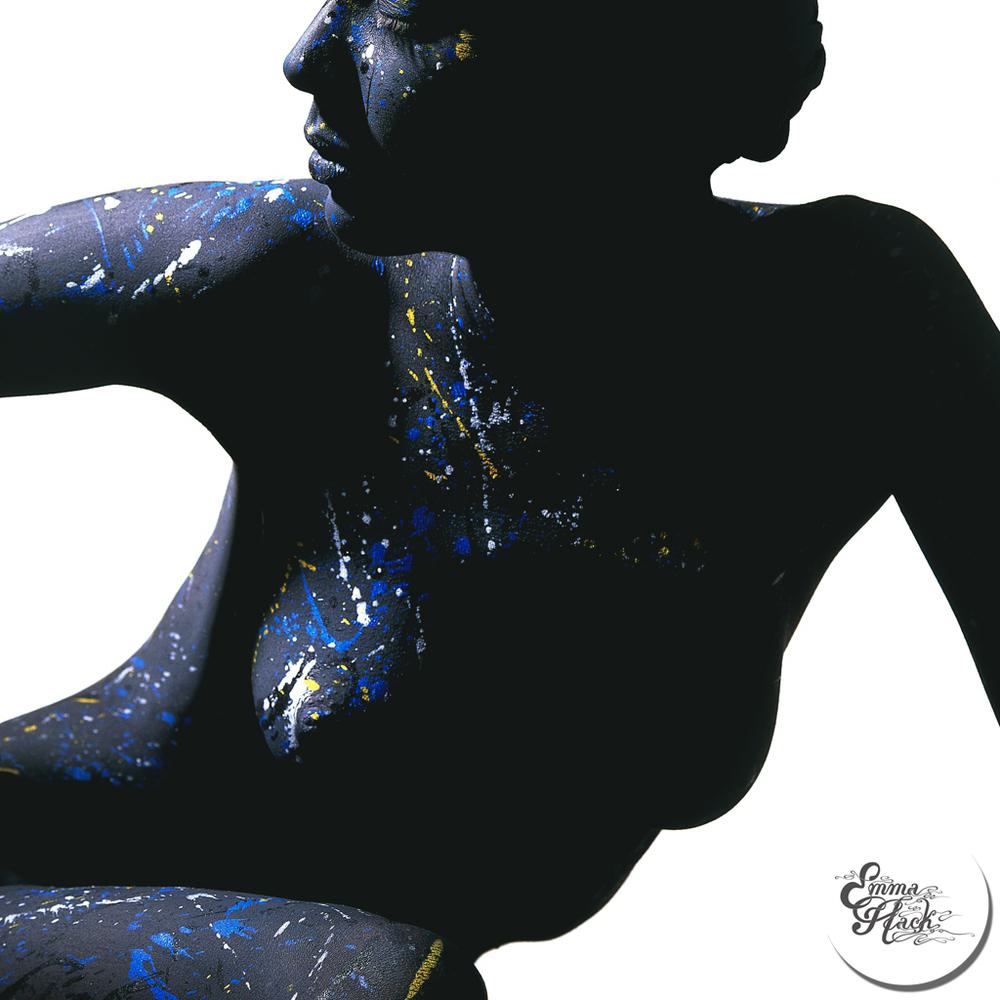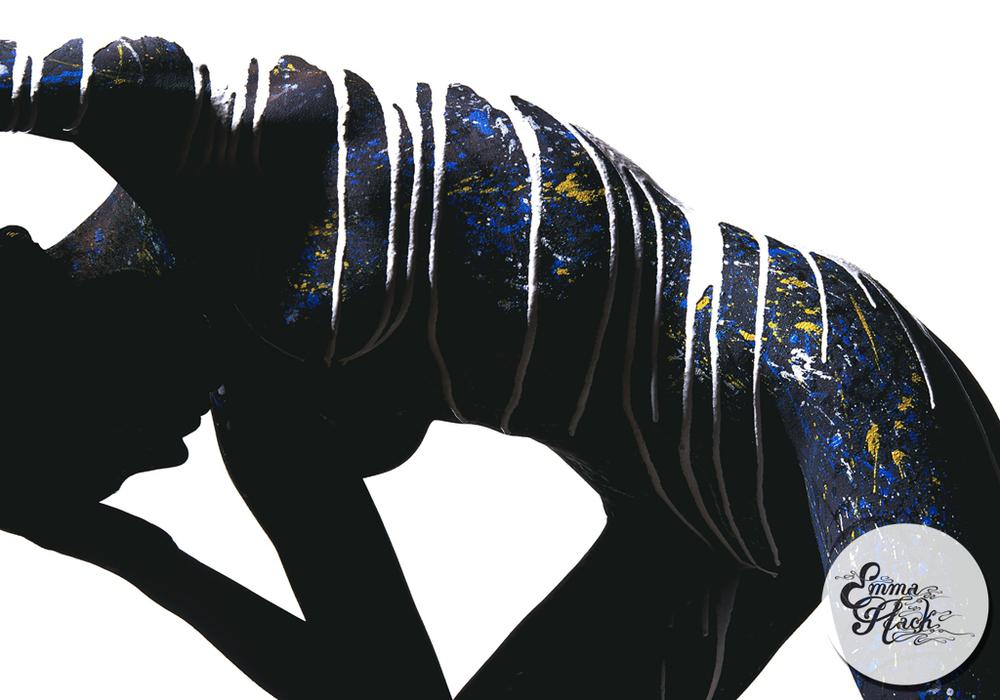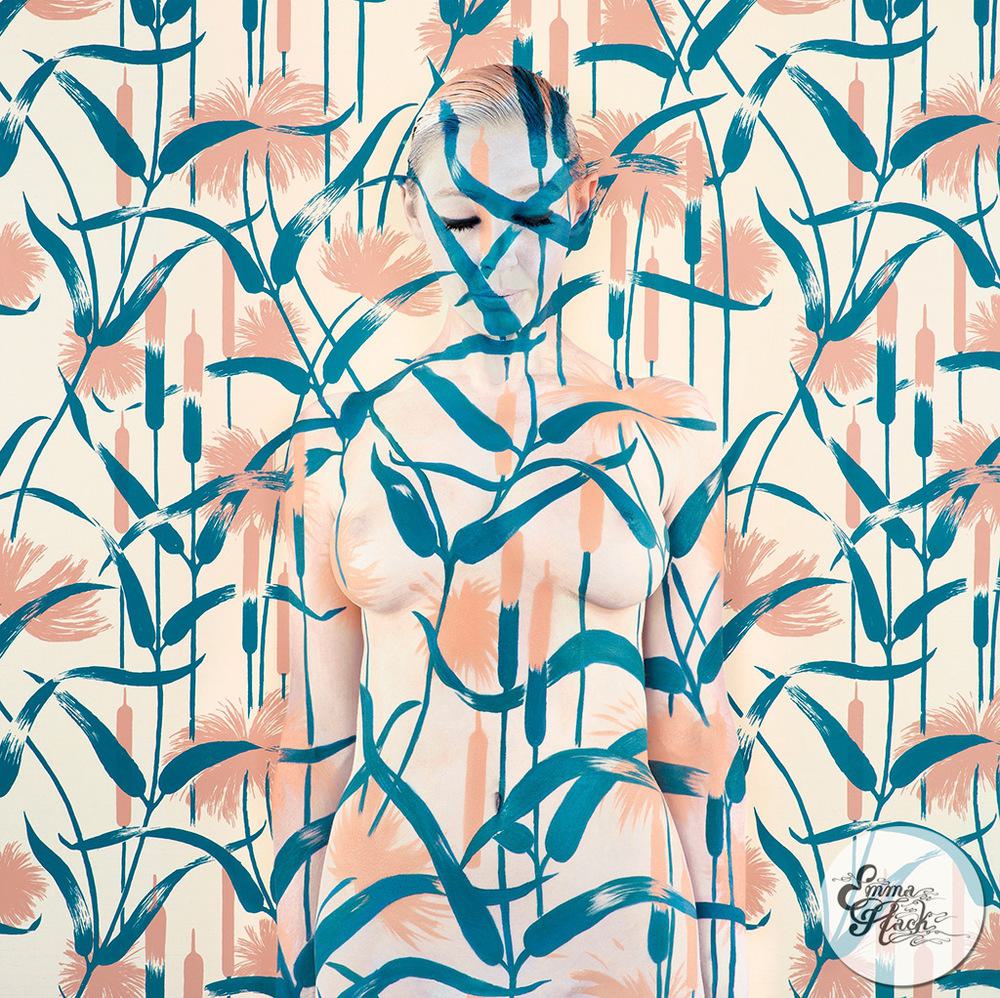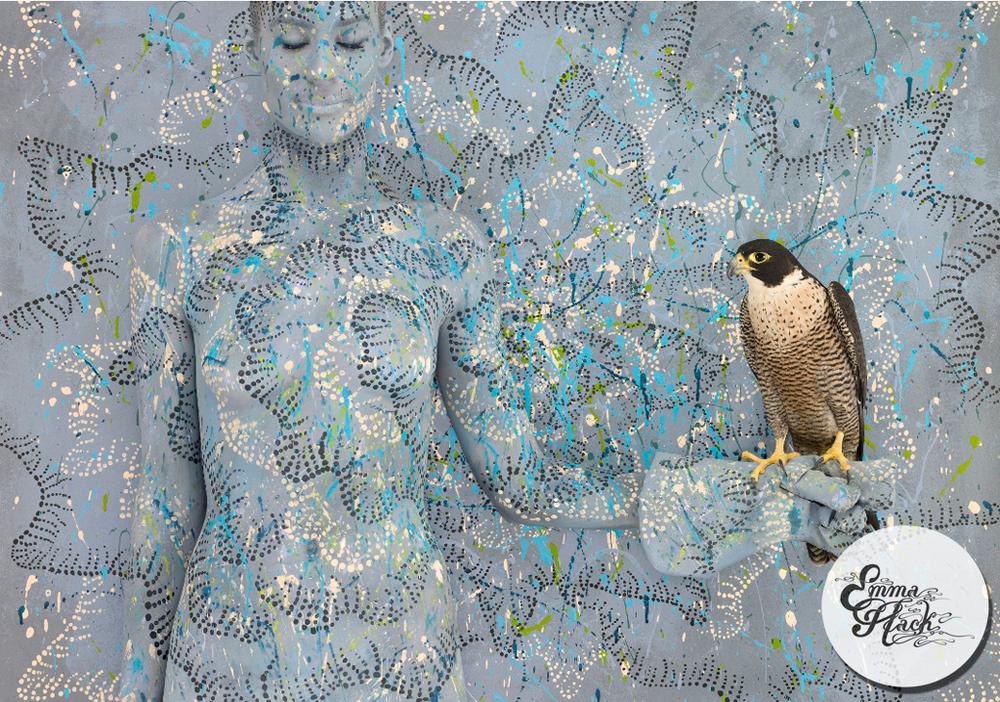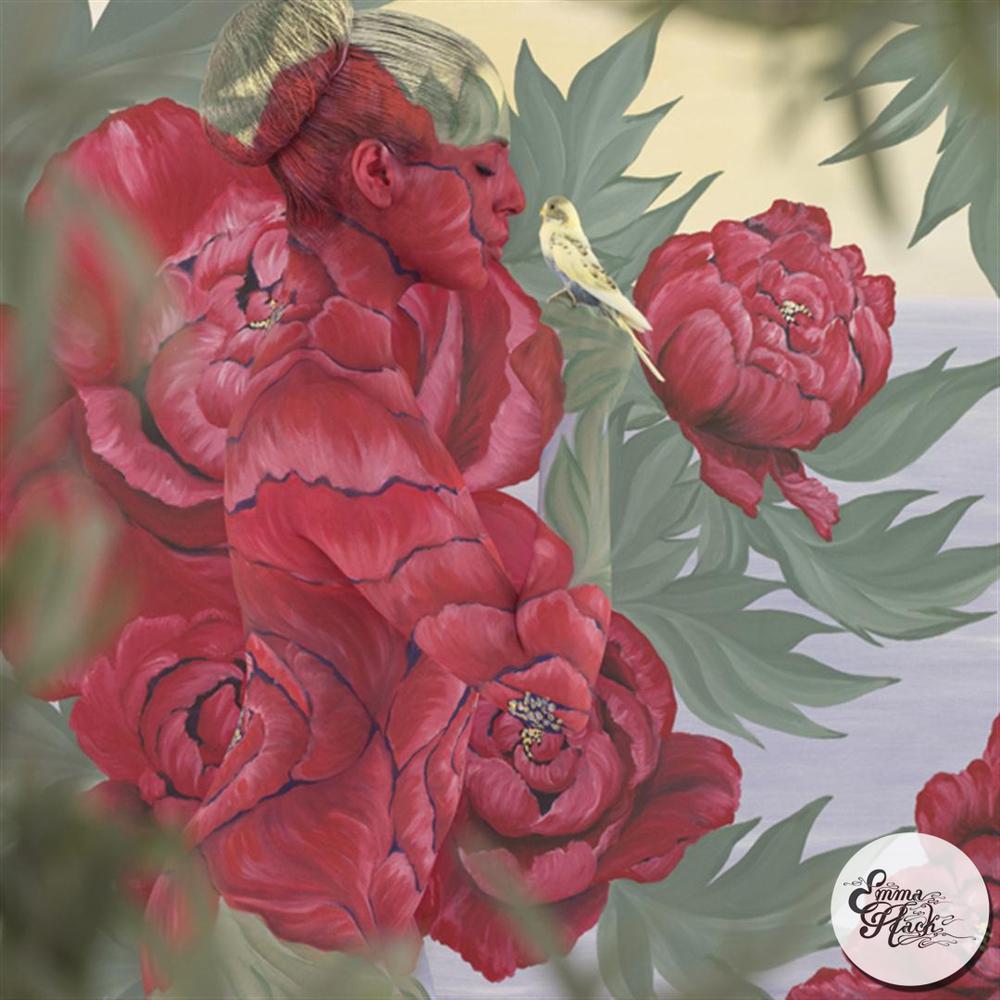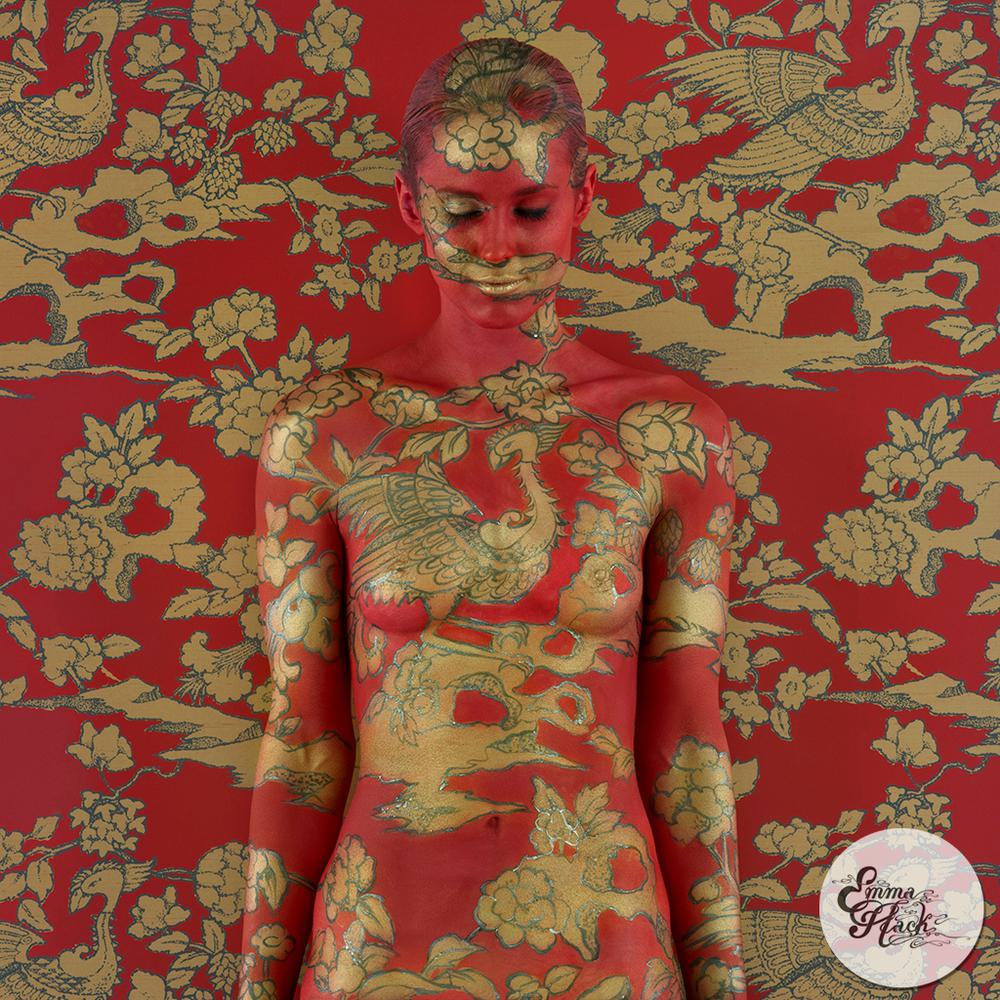 We were intrigued by Emma's work and reached out to find out more about her process and motivation. Here's what she had to say:
When were you first inspired to use the human body as a canvas?
I was using the face as a canvas when I was 15, facepainting children, this is how I started this technique. The body painting came in 1990 when I studied makeup artistry and my teacher mentioned I should try painting all over, I was hooked!
Did you have any formal training or previous disciplines that led to this medium?
Only in the field of application ie makeup artistry and hairdressing. I am not a trained artist, I am self taught.
How long does it typically take you to complete a piece?
The backgrounds can take up to 40 hours. When painting and photographing my models I spend up to 15hrs, it's a long process but very worth it!
What was the most challenging project you ever worked on?
The Gotye video for 'Somebody That I Used To Know' as it was stop motion it took 23 hrs straight through.
Do you have a favorite brand of paint?
I use a range of paints, depending on the result I wish to achieve. All are makeup based and safe for the skin. Mehron, Kryolan and MAC are my favourites.
Who are some of your creative heroes?
I am fascinated with Dali, the way he created in many disciplines inspires me. I feel as an artist to create over many mediums shows your true talent. I have worked in porcelain and embroidery as well which I very much enjoy. I am more inspired by nature, travel and other cultures than by individuals.
If you could go in a time machine and meet your younger self, what professional advice would you give her?
'Do everything you are doing, don't listen to pessimists and you are on the right track!' I believe our journey makes us the people and artists that we are. I am happy with where I am and what I have achieved to date, I am a dreamer and take risks, but without those risks I wouldn't be where I am now.
Excellent advice for anyone with ambition. Thanks for your time Emma. Keep up the inspiring work! All images courtesy of Emma Hack. See more on the official Emma Hack website. You can also follow her on Facebook Instagram and Twitter.