The Vibrant Sand Paintings of Joe Mangrum
NYC artist
Joe Mangrum
paints the ephemeral in living color with these stunning series of sand paintings. Joe's kaleidoscopic designs are built with an impressive amount of detail - the interlocking geometric patterns are reminiscent of ancient celtic designs, with hints of arabic mosaics and what some would dub today as "sacred geometry" from a range of cultural influences. Each curve, angle and shape is improvised as he pours the colored sand directly from his hand. No tools are used and this method is employed intentionally. Joe describes his motivation better than we can:
"My paintings are a visual rebellion of the urban grid. It's my philosophy that we are all unknowingly and psychologically programed by this system, a dominating force that efficiently partitions the globe into quantifiable sections of space and time, divided by minutes and seconds. It is ultimately out of sync with the natural world, seasonal cycles and lunar tides. The result is a society divided from nature and compartmentalized into definable groups, disconnected physically, and spiritually from the whole. I work to reclaim these divisions by creating sand paintings, in organic shapes, interconnecting the fragments and acting as a catalyst for a synthesis, again. For me this is a vital process of affirming life."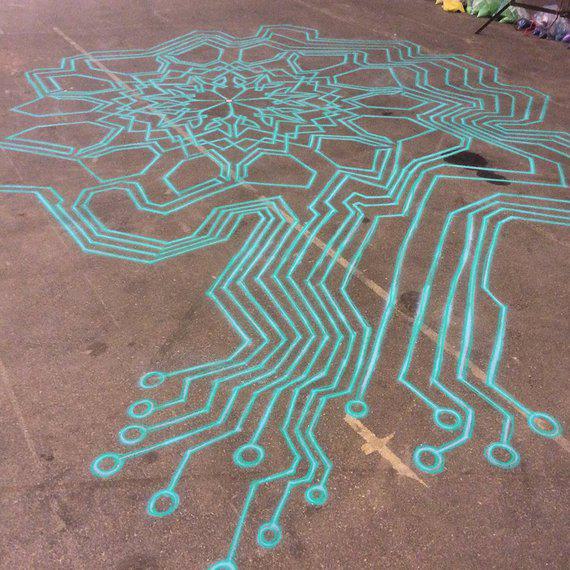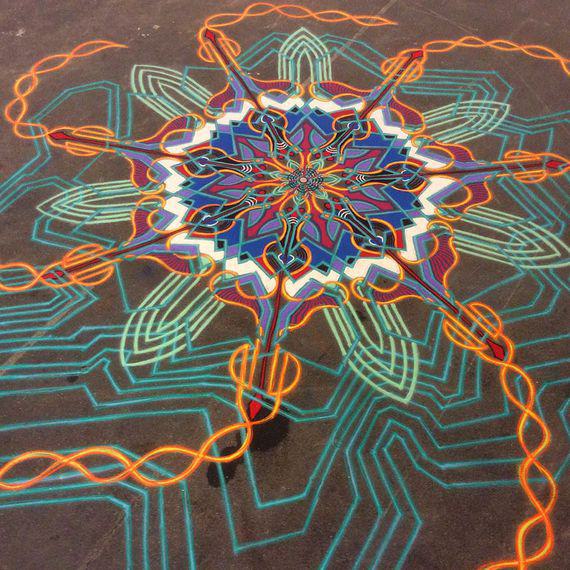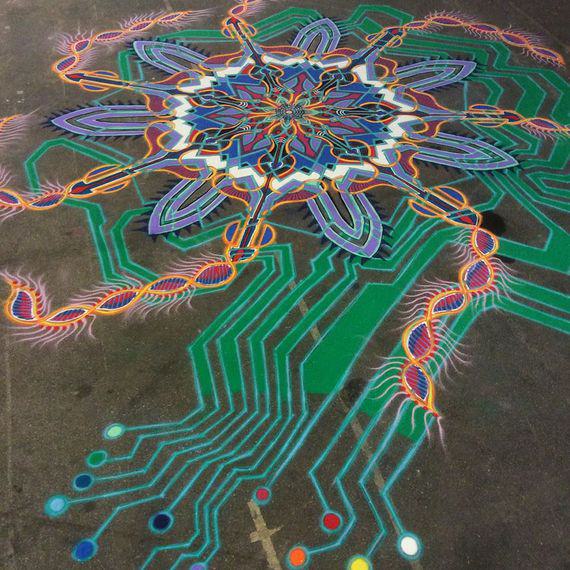 Mangrum successfully injects life into these pieces through judicious use of organic elements incorporated into his designs. Movement and dynamism are personified in the tendrils of Mother Nature woven, or in this case poured, into a circular scaffold. Feathers, coral reefs, aquatic wildlife, flowers, plants all have visual DNA broken down and worked into the pattern. What was once just math and lines appears to grow into a living thing before your eyes. And like all life, these sand paintings were not built to last forever. Much like the famous mandalas made by Tibetan monks Mangrum's work illustrates the beauty of transience - the implicit uniqueness of each moment and connectedness of all things, even those that are scattered to the winds.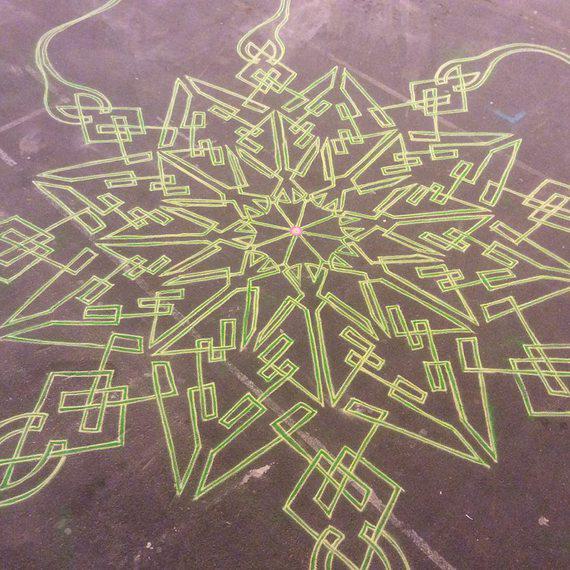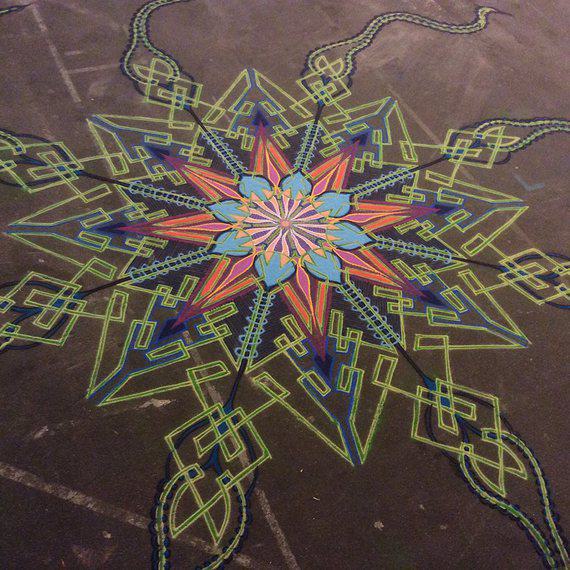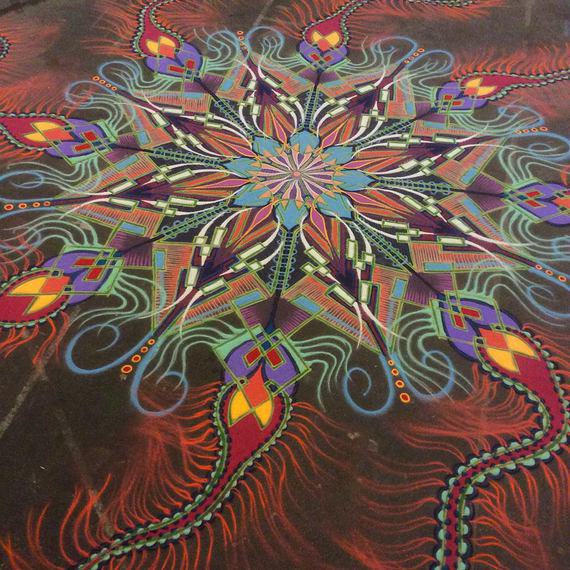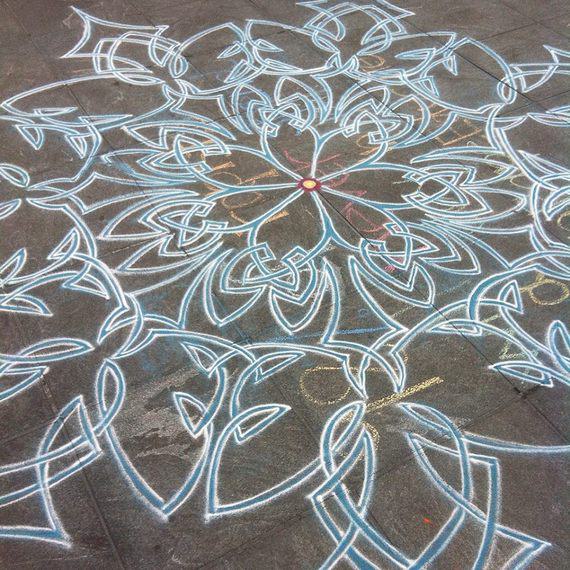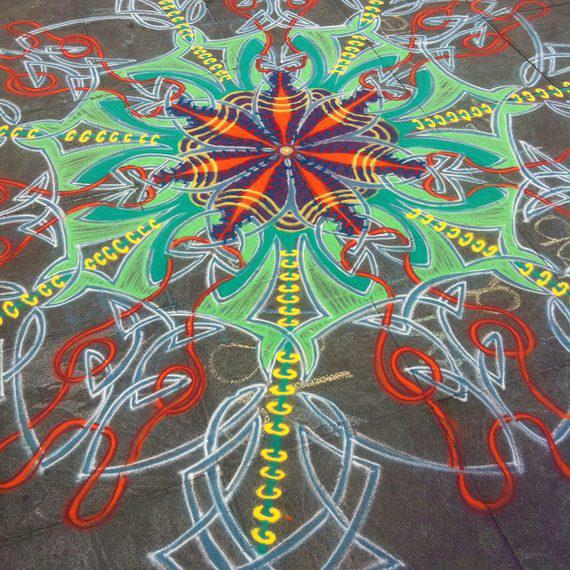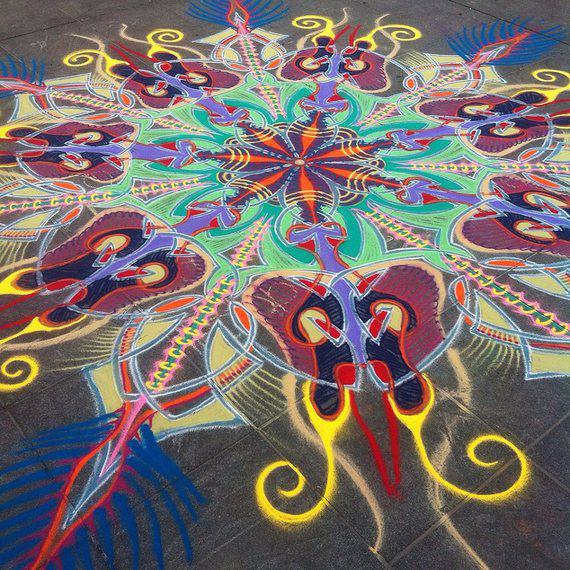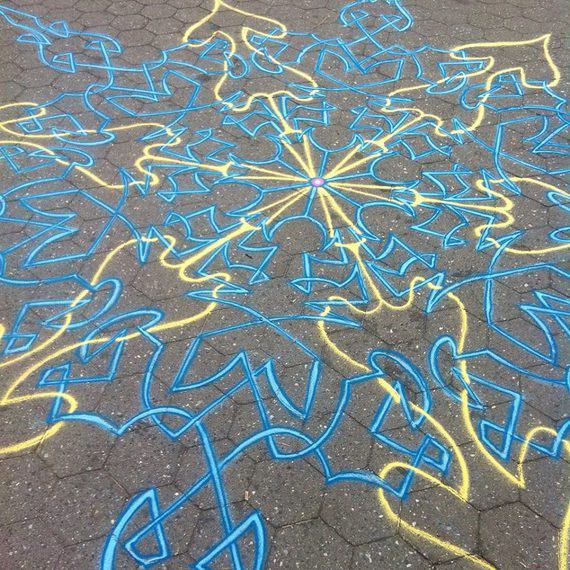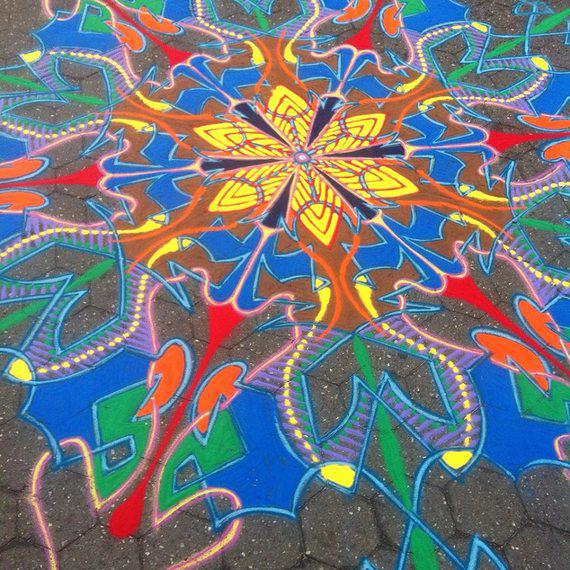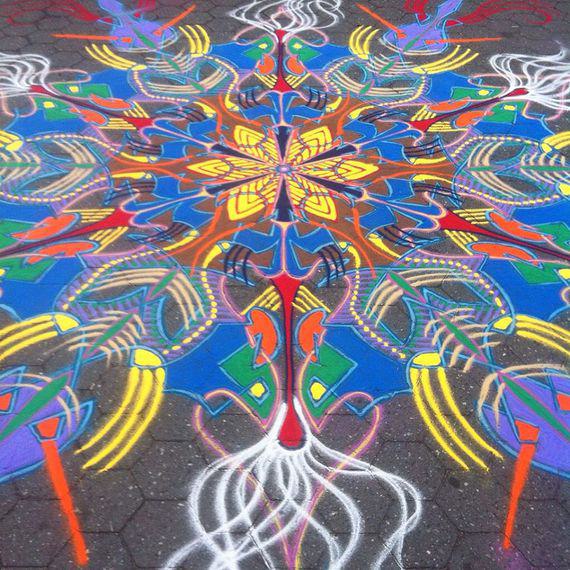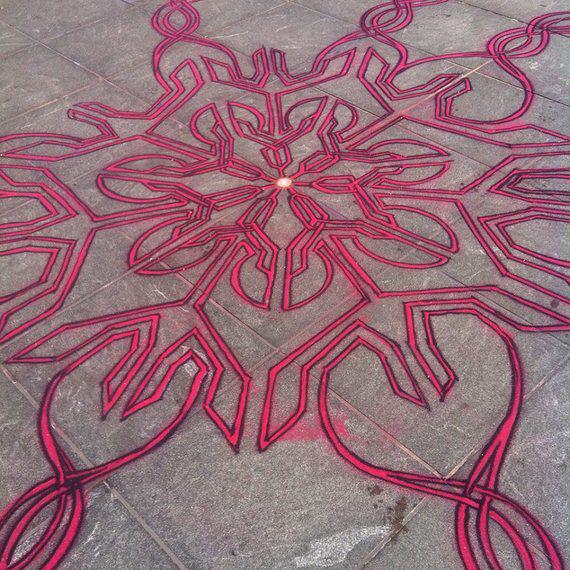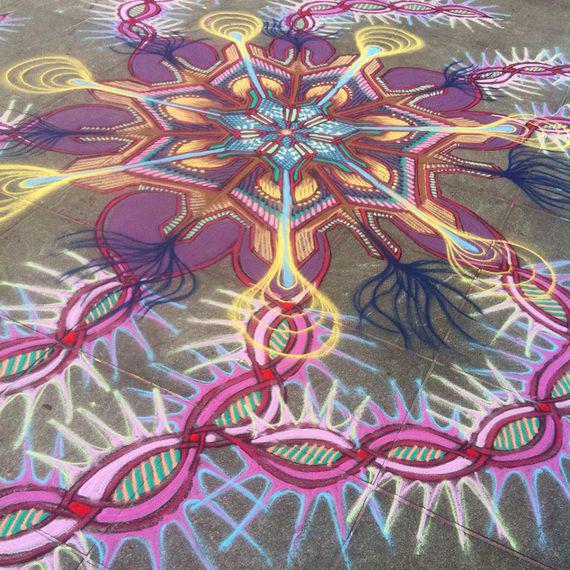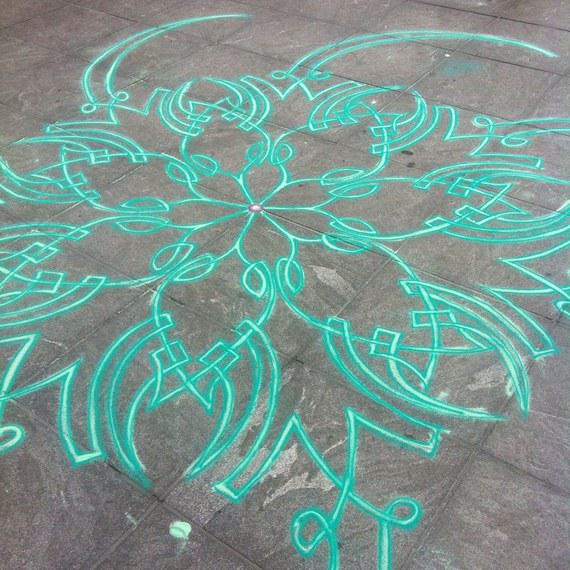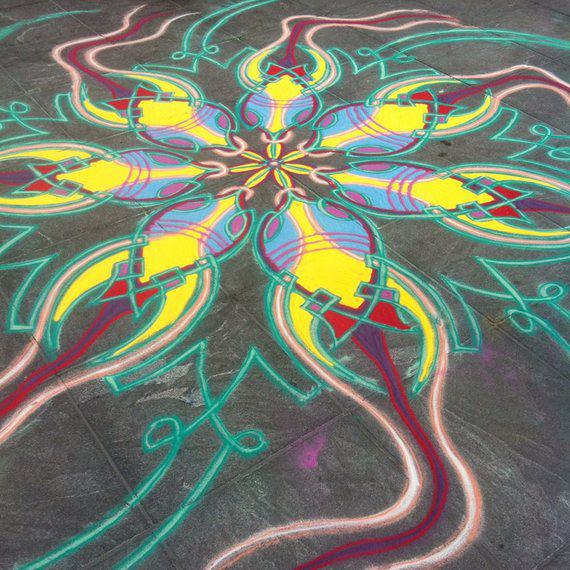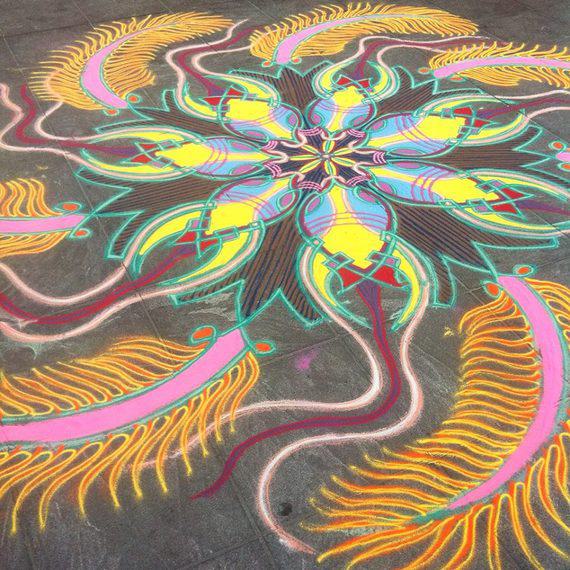 Photos courtesy of Joe Mangrum
Current Show
If you're in the Netherlands you've got the opportunity to see some of this splendid work for yourself. The Doe Museum in Zuidlaren hired him to produce a series of them which will be on display until October 30.
More details here
.
If you'd like to follow Joe's work he can be found on
Facebook
,
Instagram
,
Google+
,
Tumblr
,
Pinterest
and
Twitter
---
You might also like: