The Epoxy Resin Floors of Peter Zimmerman
German painter
Peter Zimmerman
is well known for straddling the boundaries of digital and traditional art forms. His experiments with epoxy as a painting medium in particular has benefitted from a symbiotic relationship with technology. Peter often takes images and processes them with digital filters until they are unrecognizeable, using them as motifs for the works he then paints. He has taken this idea of boundary destroying art to a whole other level in his most recent installation at
Freiburg School
, where his affinity for epoxy resin has quite literally flooded the exhibit with rich layers of translucent colors, effectively turning the floor into a canvas. The shapes themselves are built upon algorithms which Zimmerman uses to interpret the art which the floors are meant to highlight. The end result adds a warmth and dimension to these pieces which makes marble or carpeted floors seem cold or antiquated by comparison.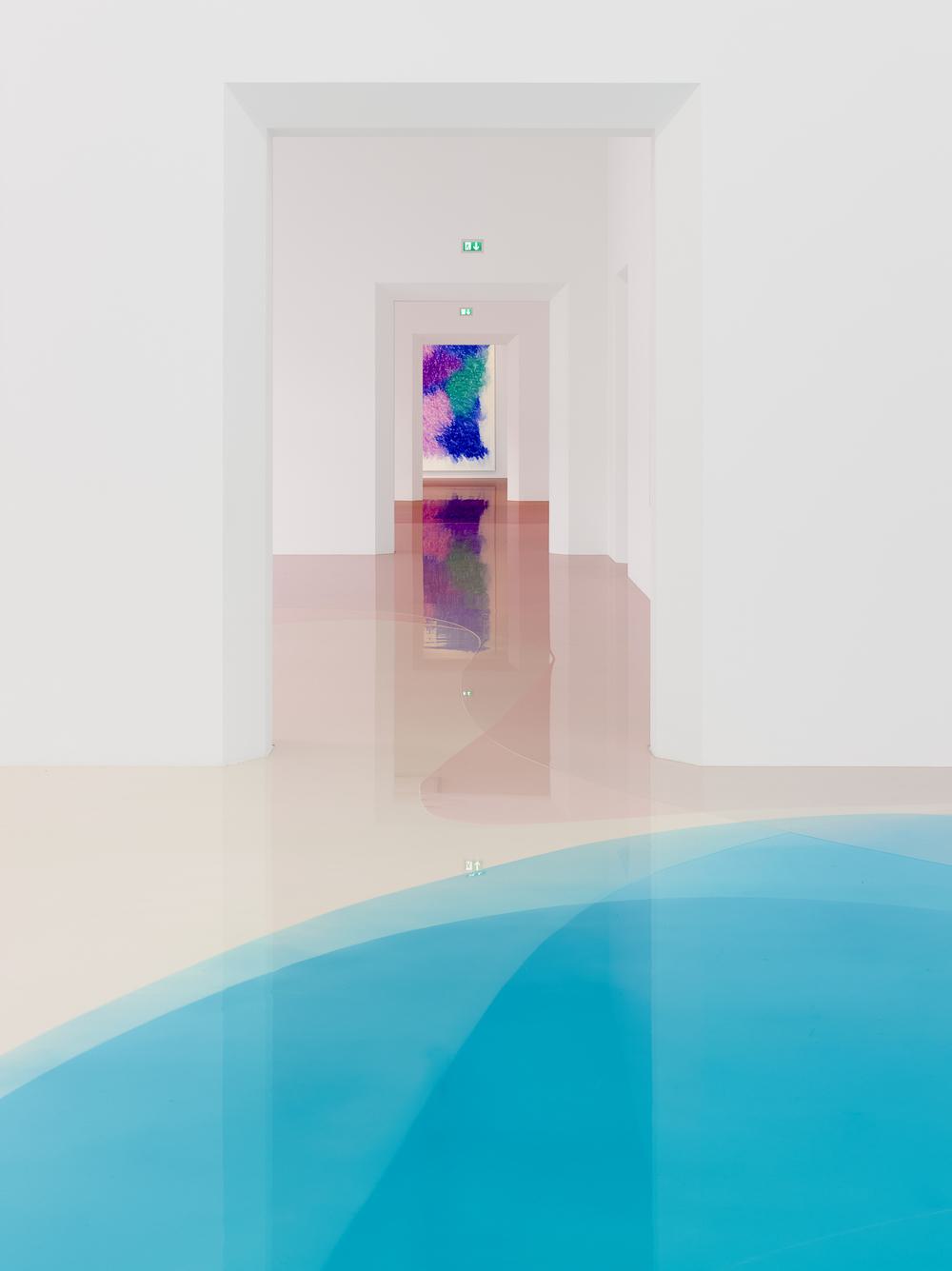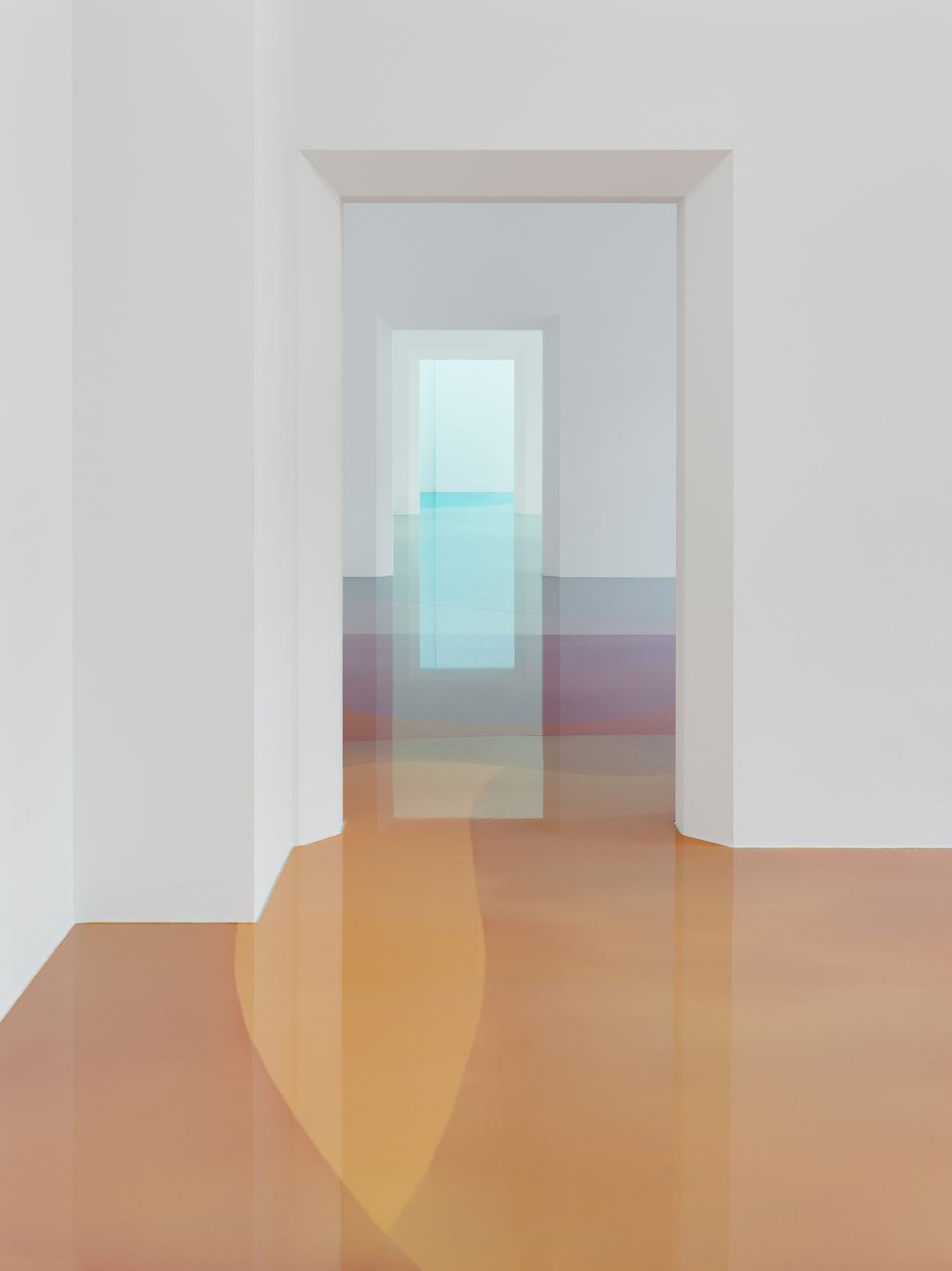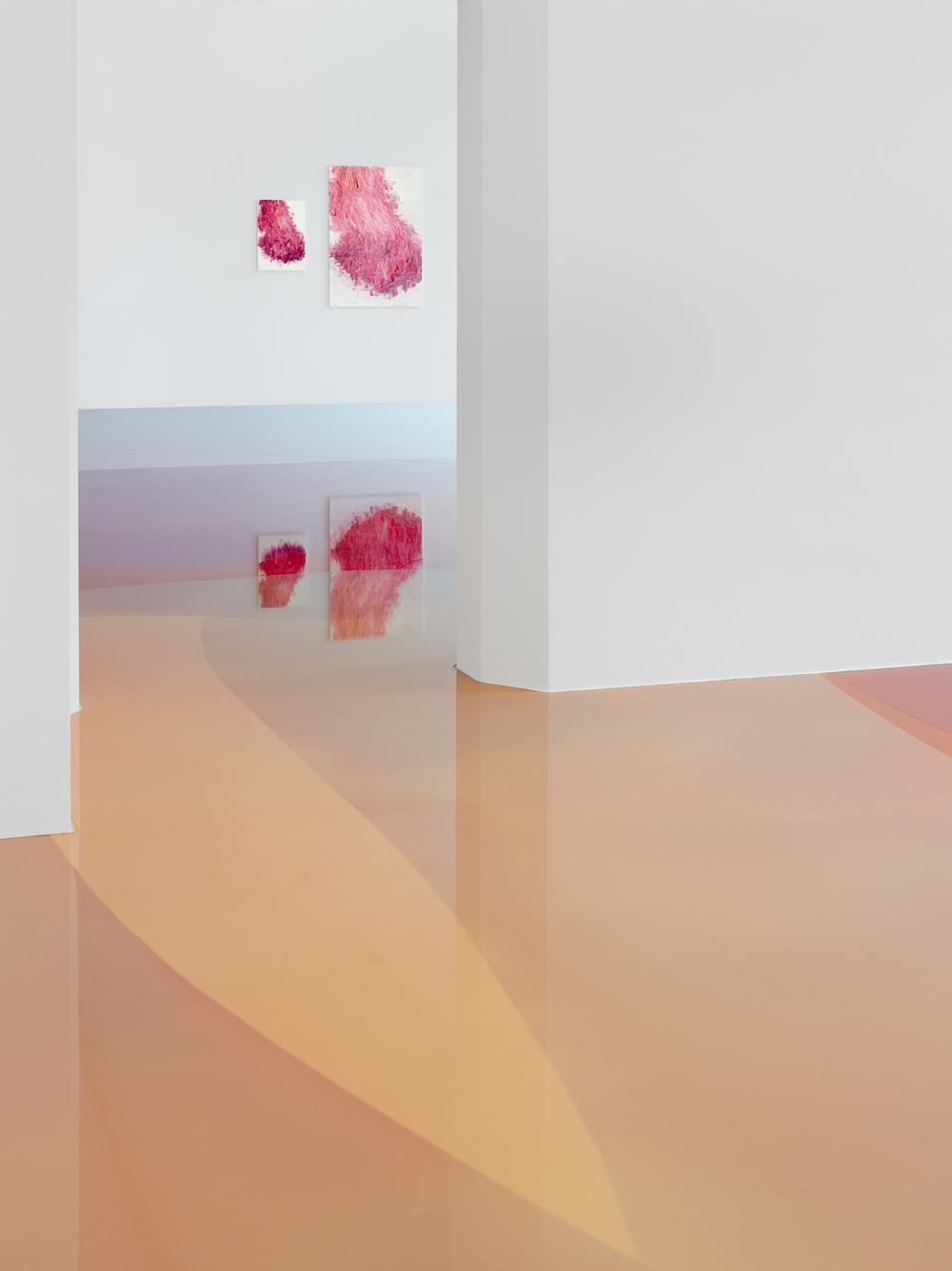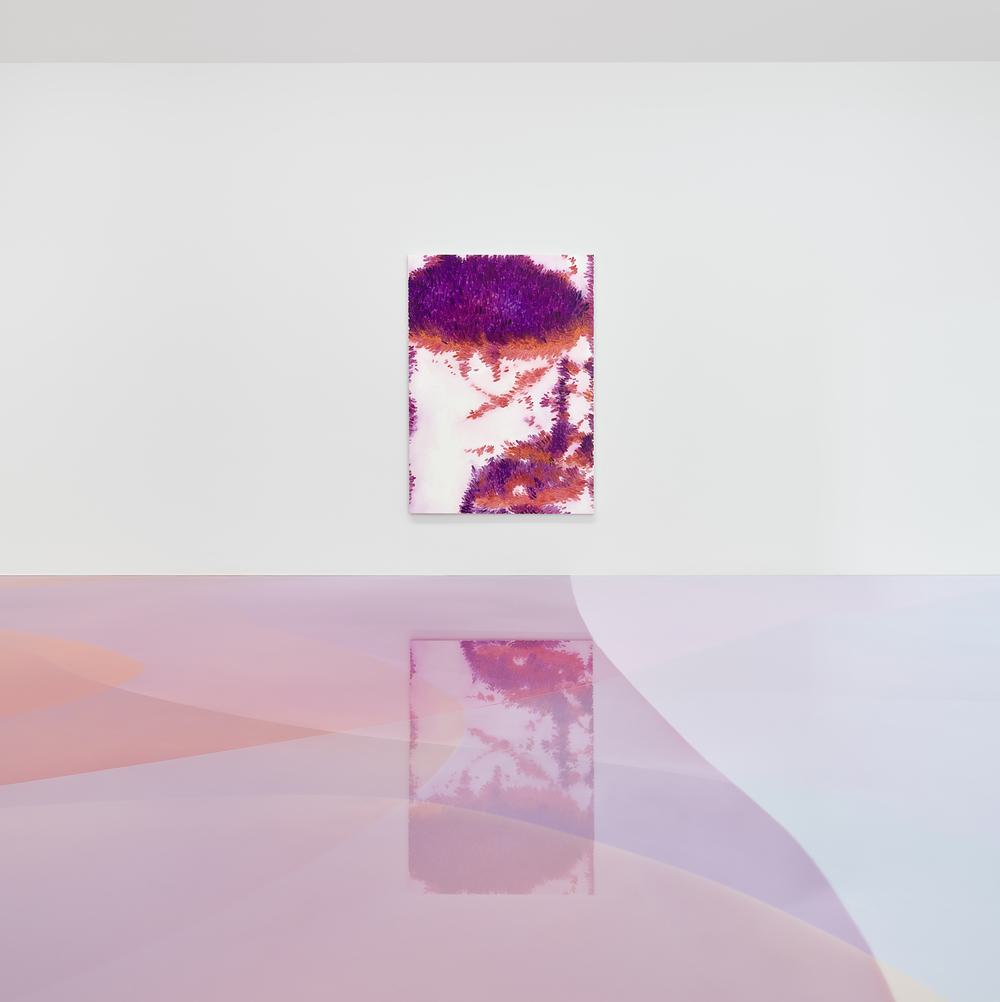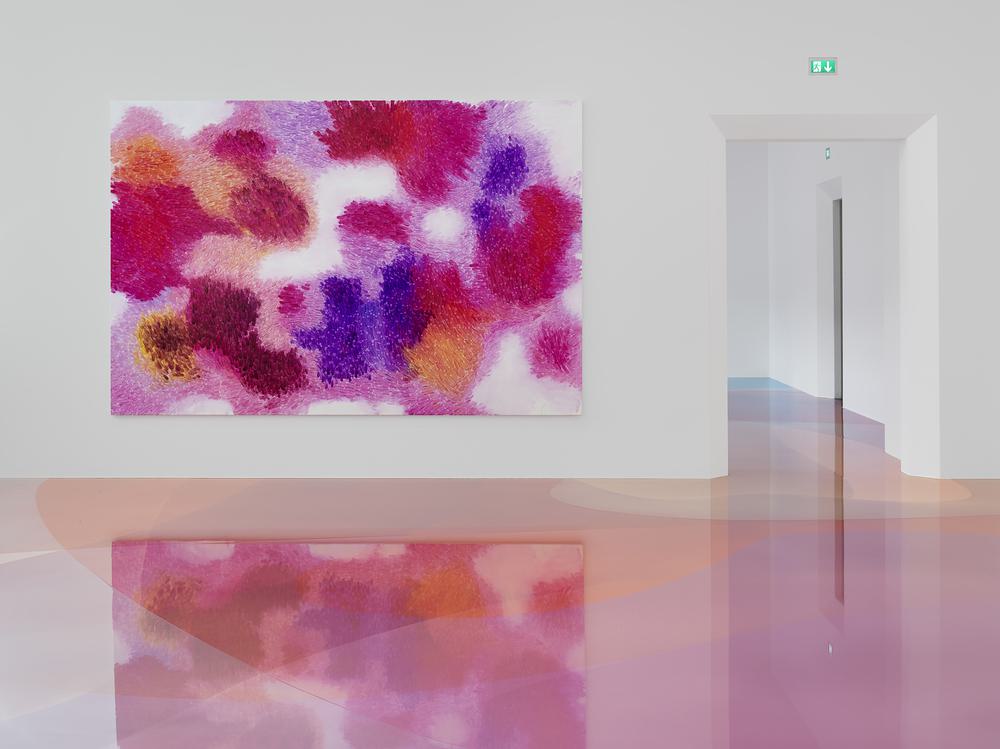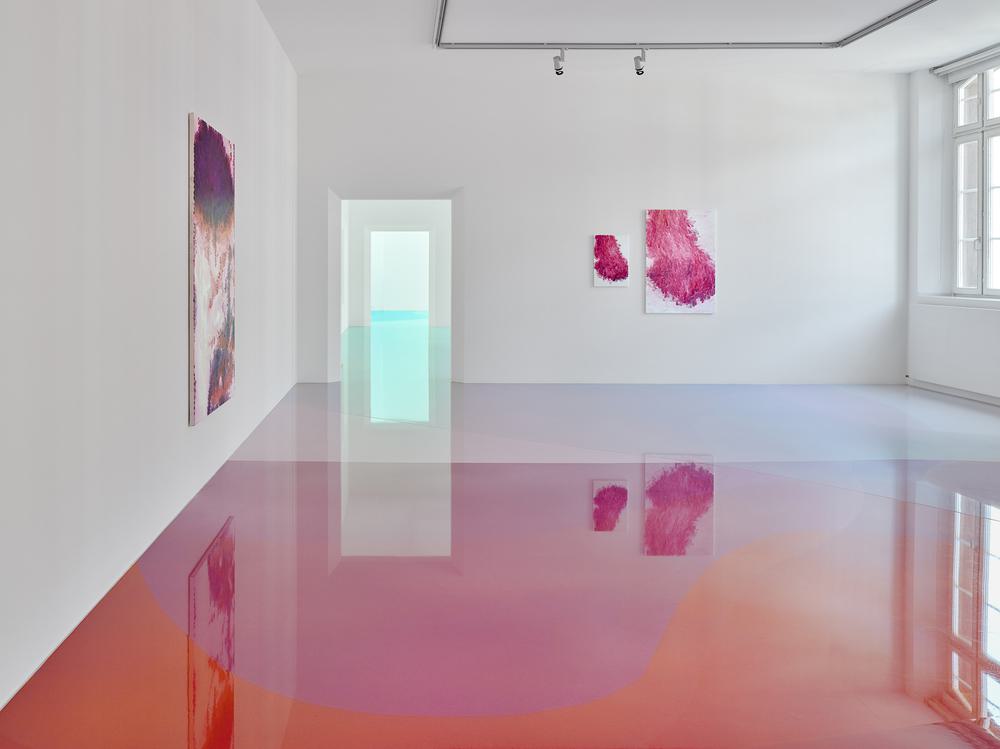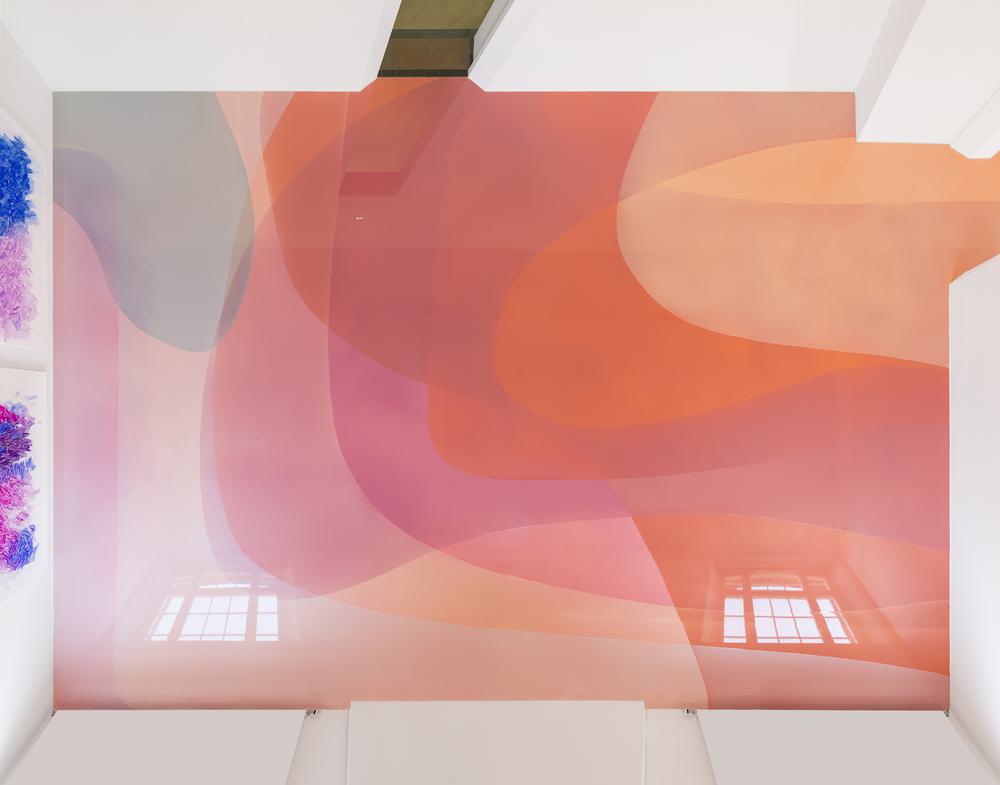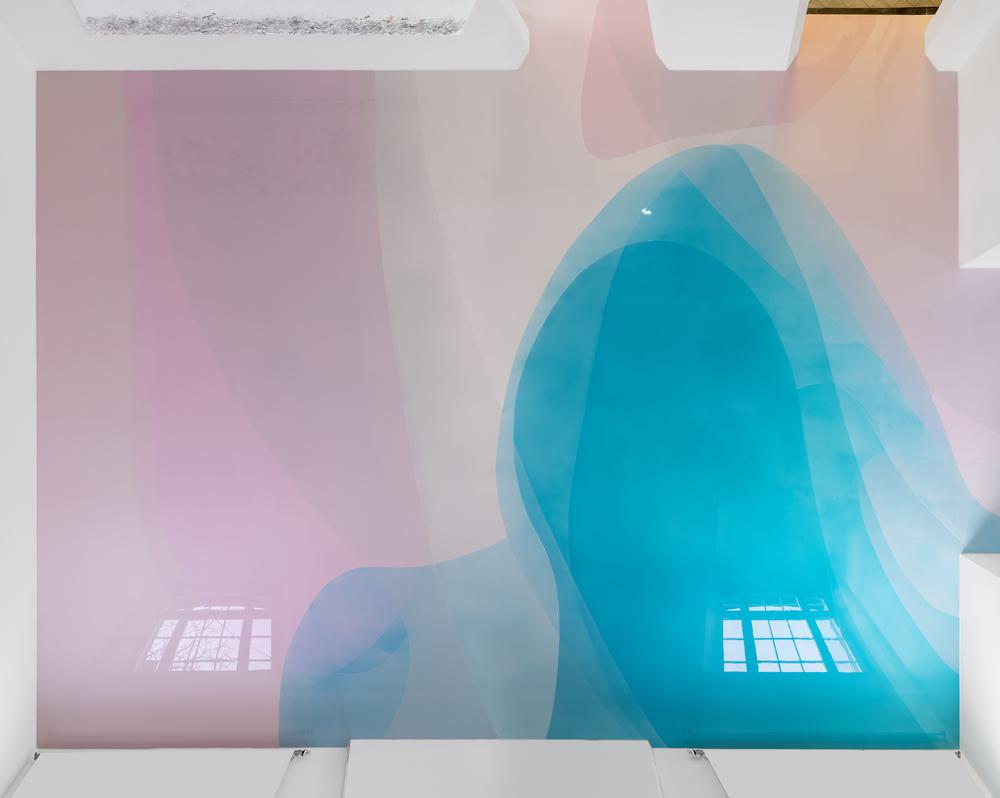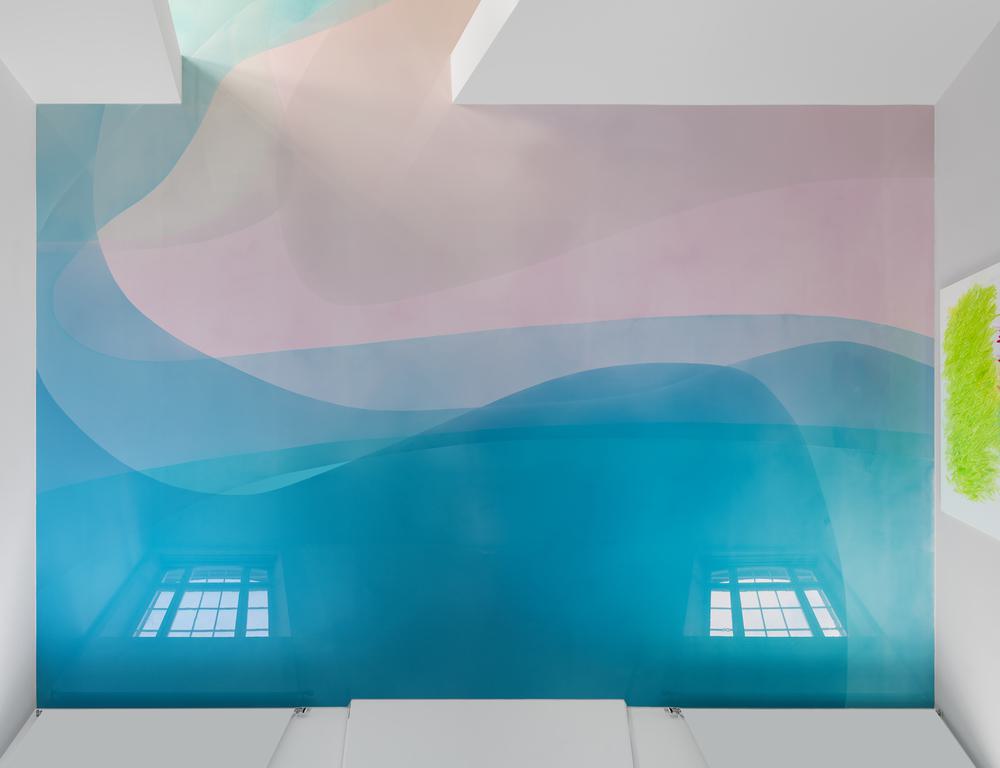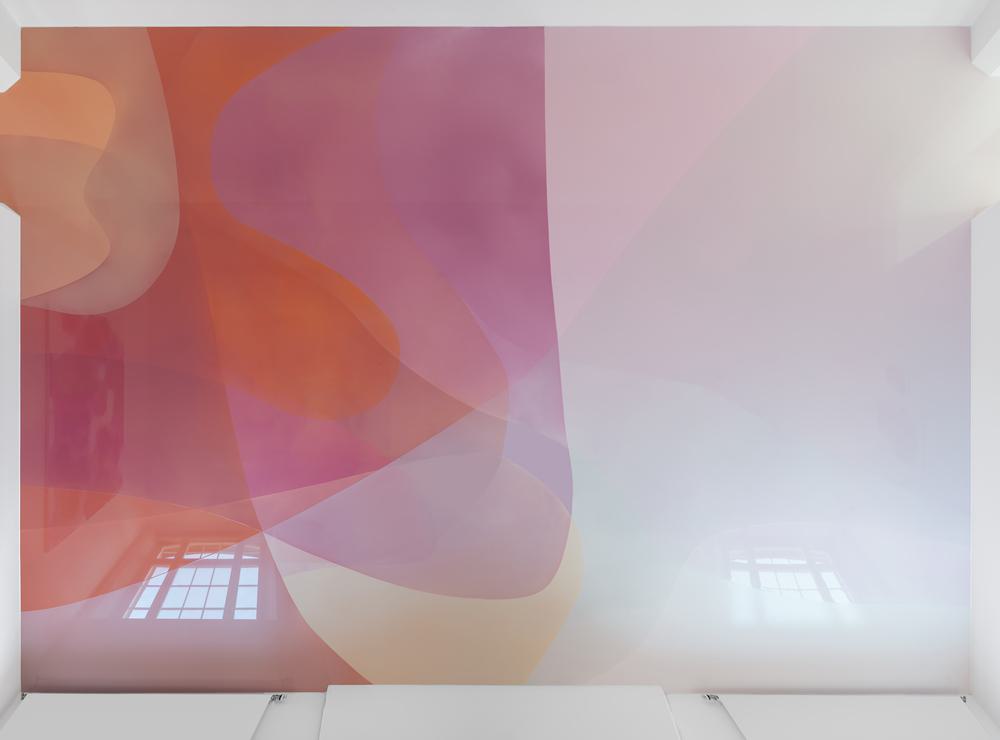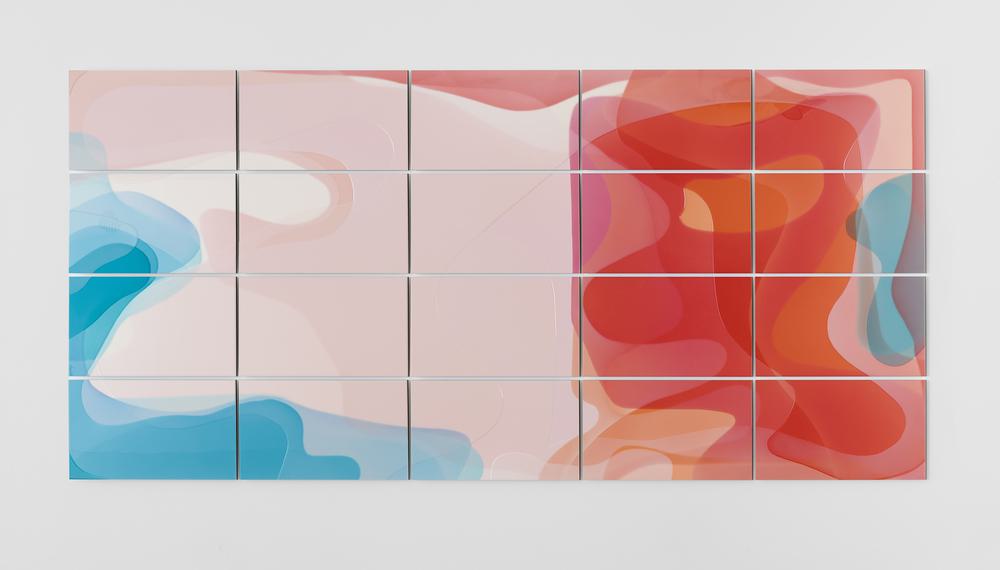 In a sense this installation helps elevate the user as an interactive element, leaving their own subtle marks and impressions on each piece. This is no accident as illuminated by Zimmerman himself:
"I wanted to show that these works are based on my experience of previously used techniques. In this sense the floor, which has been covered in epoxy resin, could represent a pedestal. The floor acts as the past supporting the present, the topical. When I realised my first floor piece about eight years ago, it represented an attempt to break with the shiny surface of the synthetic resin works. The fact that visitors actually walk on it necessarily means that the surface will get scratched, destroyed. It develops a kind of patina as a result. Trainers leave scuff marks, high heels leave scratches. All of which are all interesting relics. "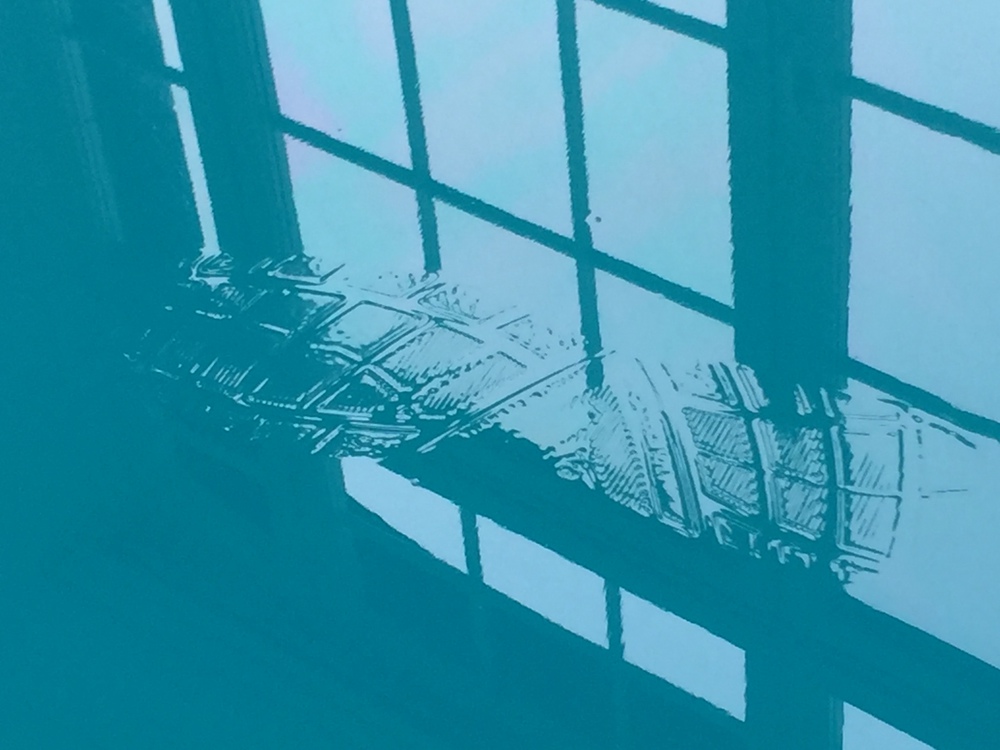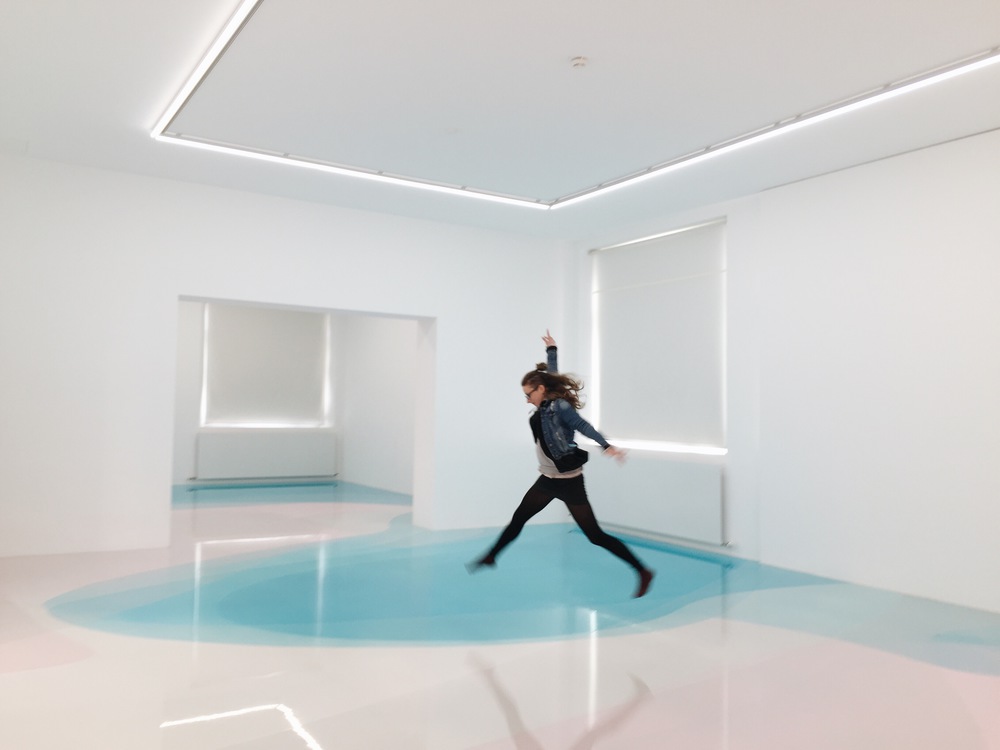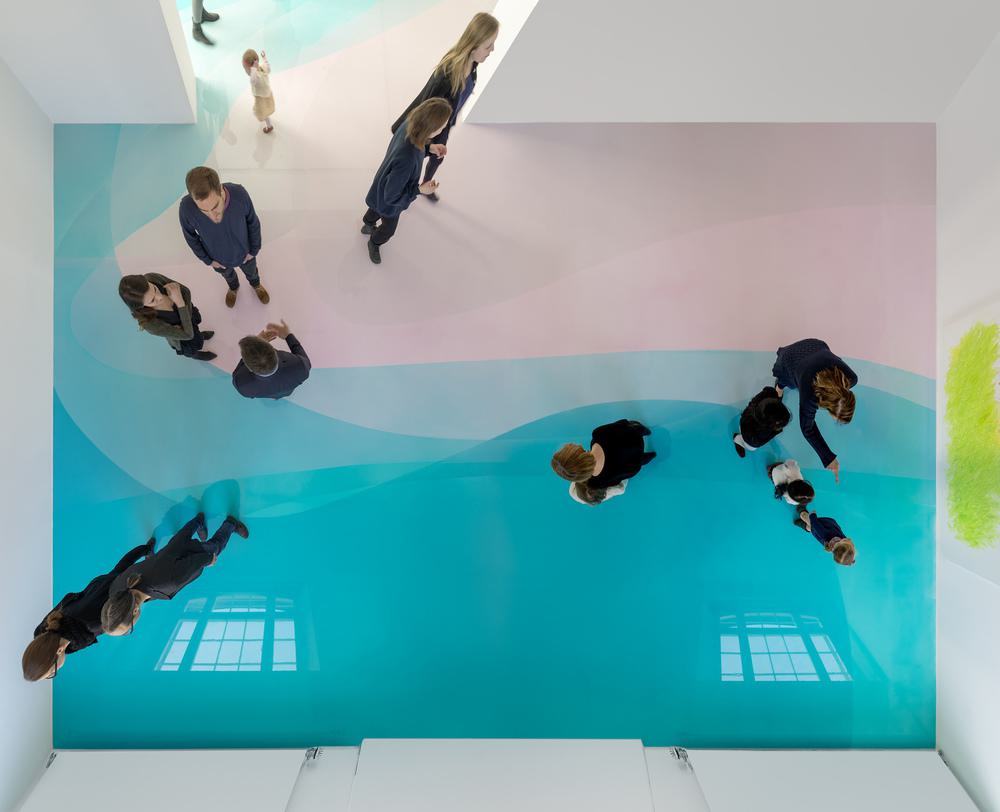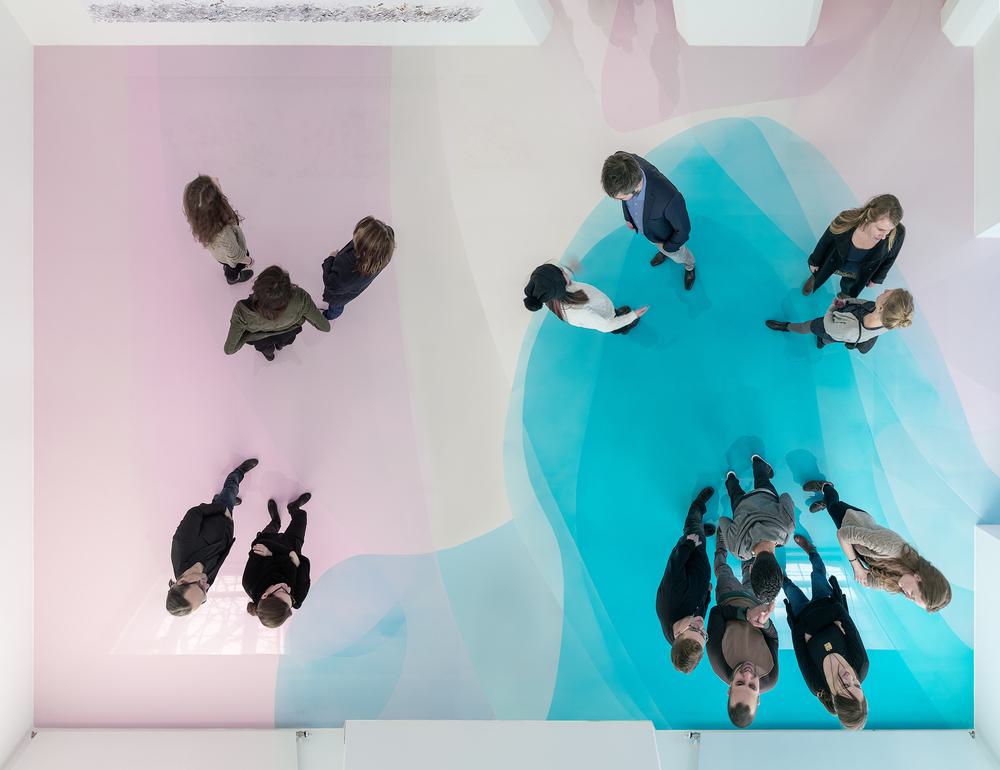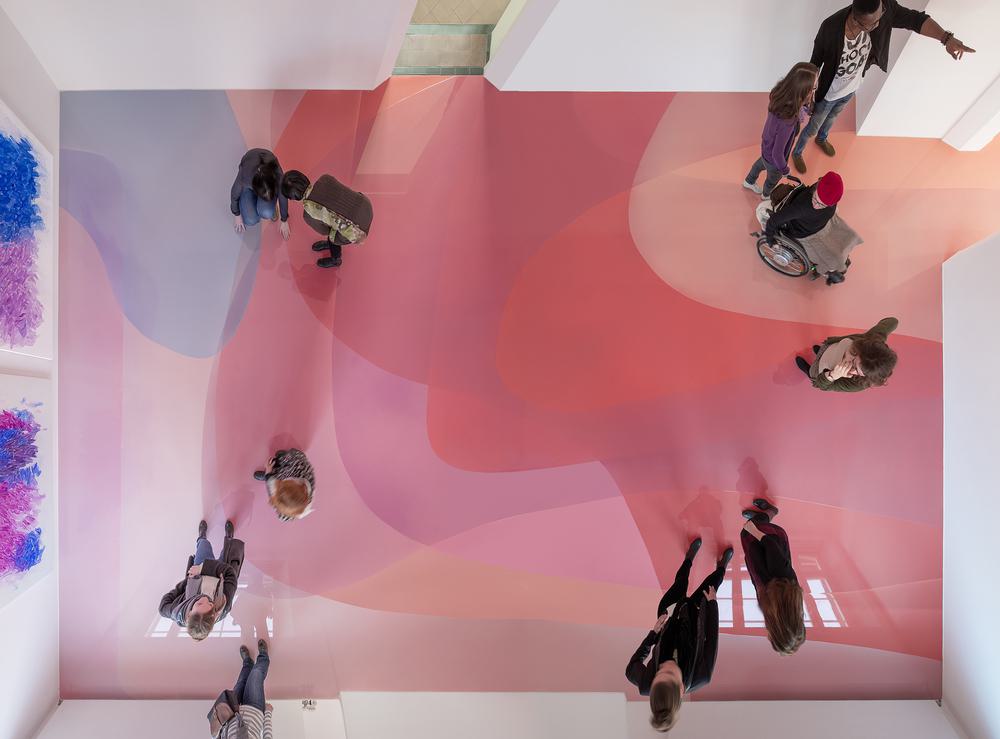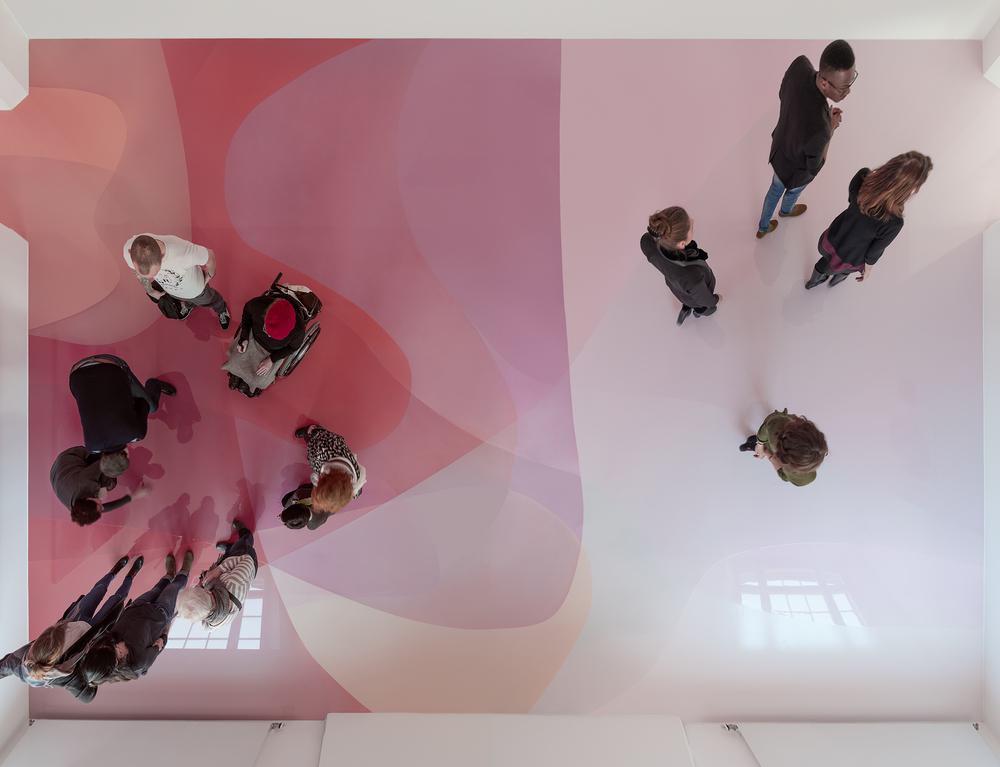 While digital tools remain at the forefront of his conceptual process, Zimmerman knows all too well that execution is where the rubber meets the road, or in this case, where the resin meets the floor. He sent us these inspiring photos of him and his crew transforming the space. As custom installers ourselves we enjoyed this part of the story most as it illustrates the challenges that comes with creating treadable art.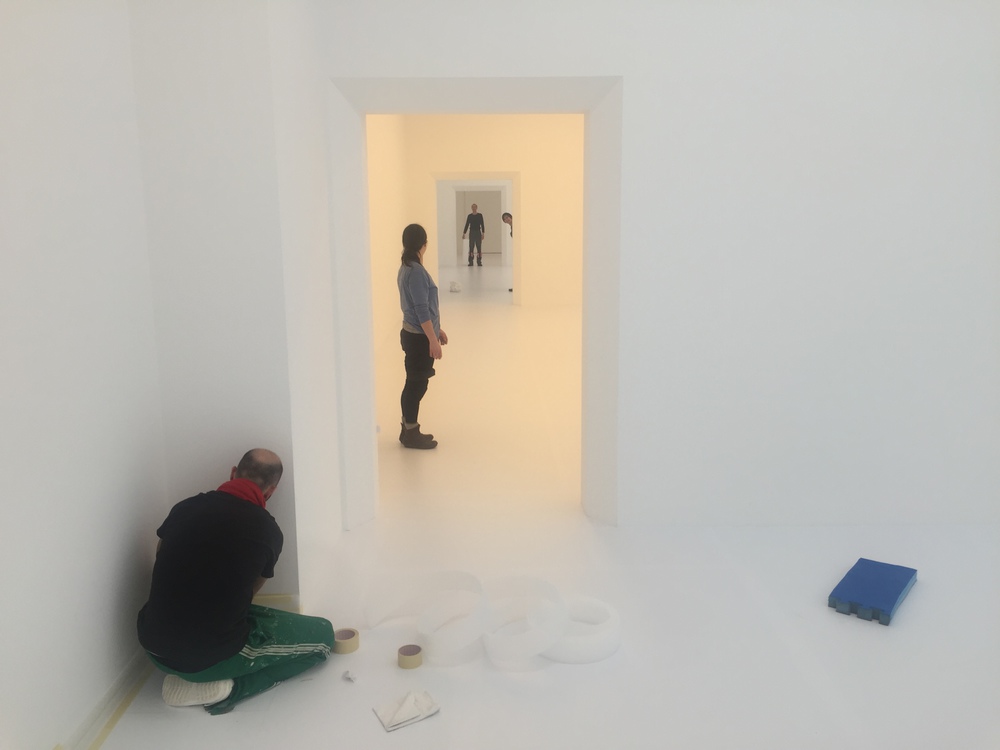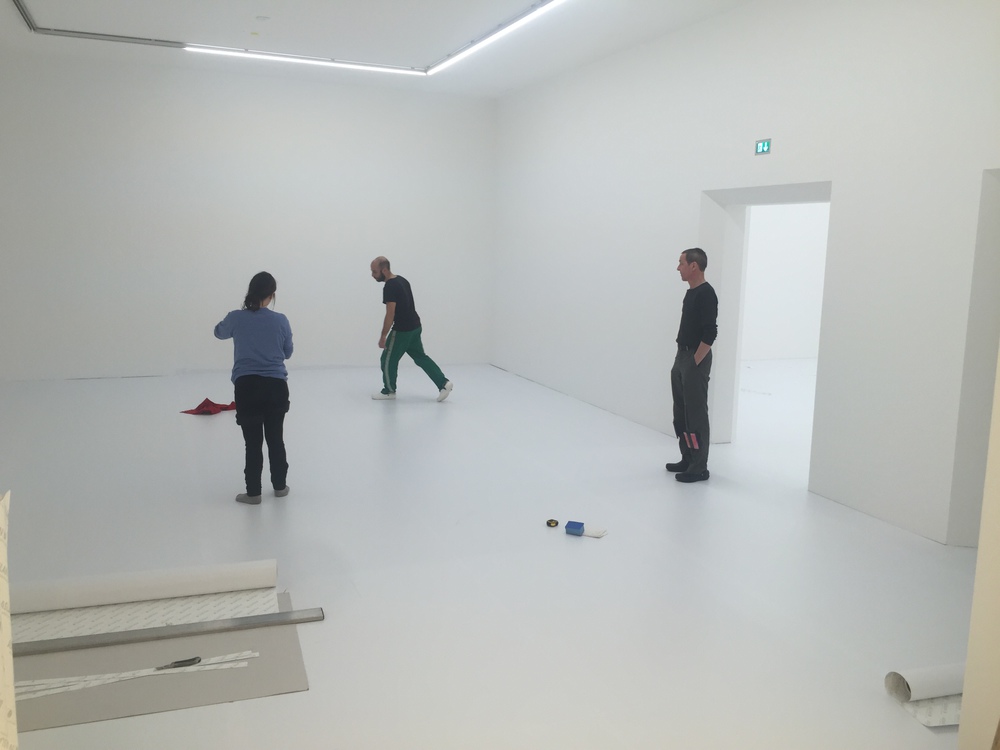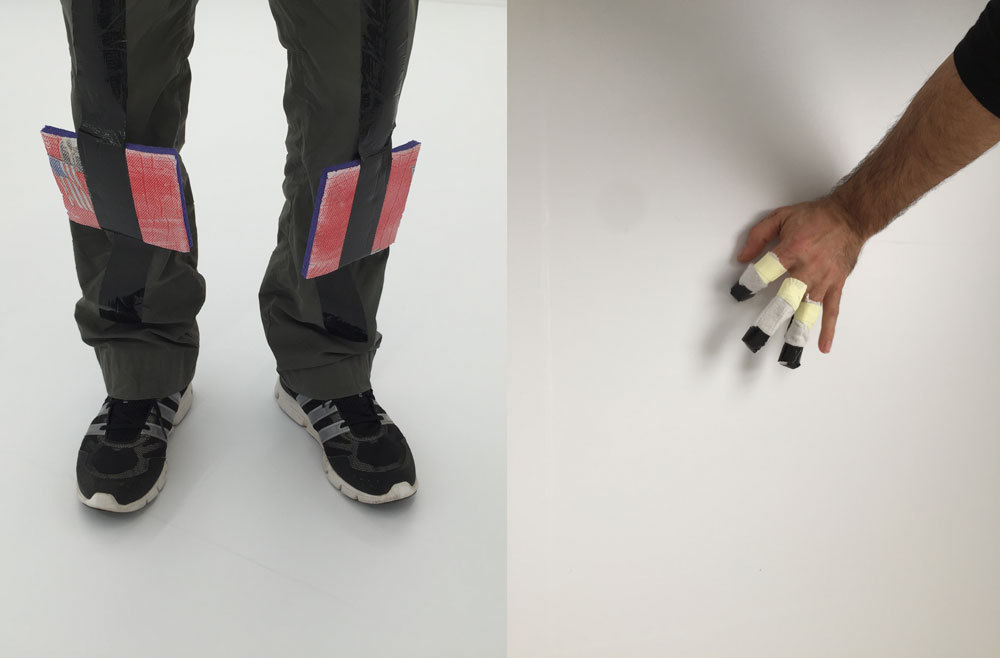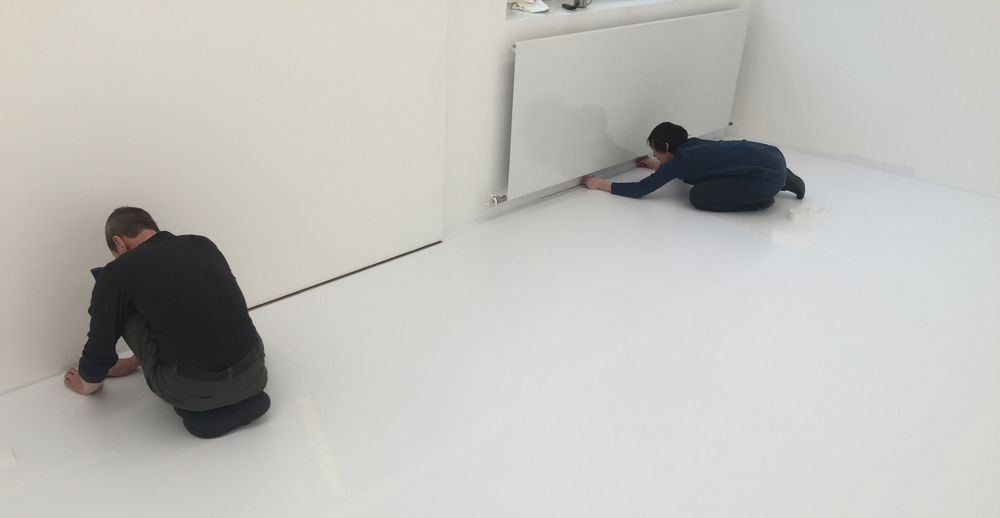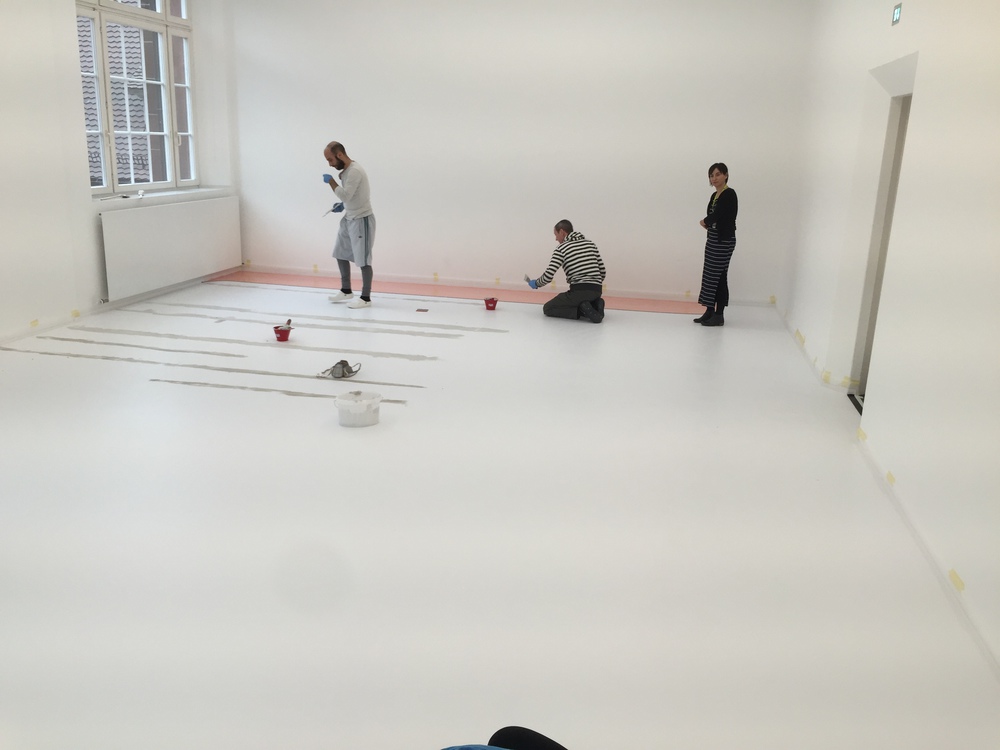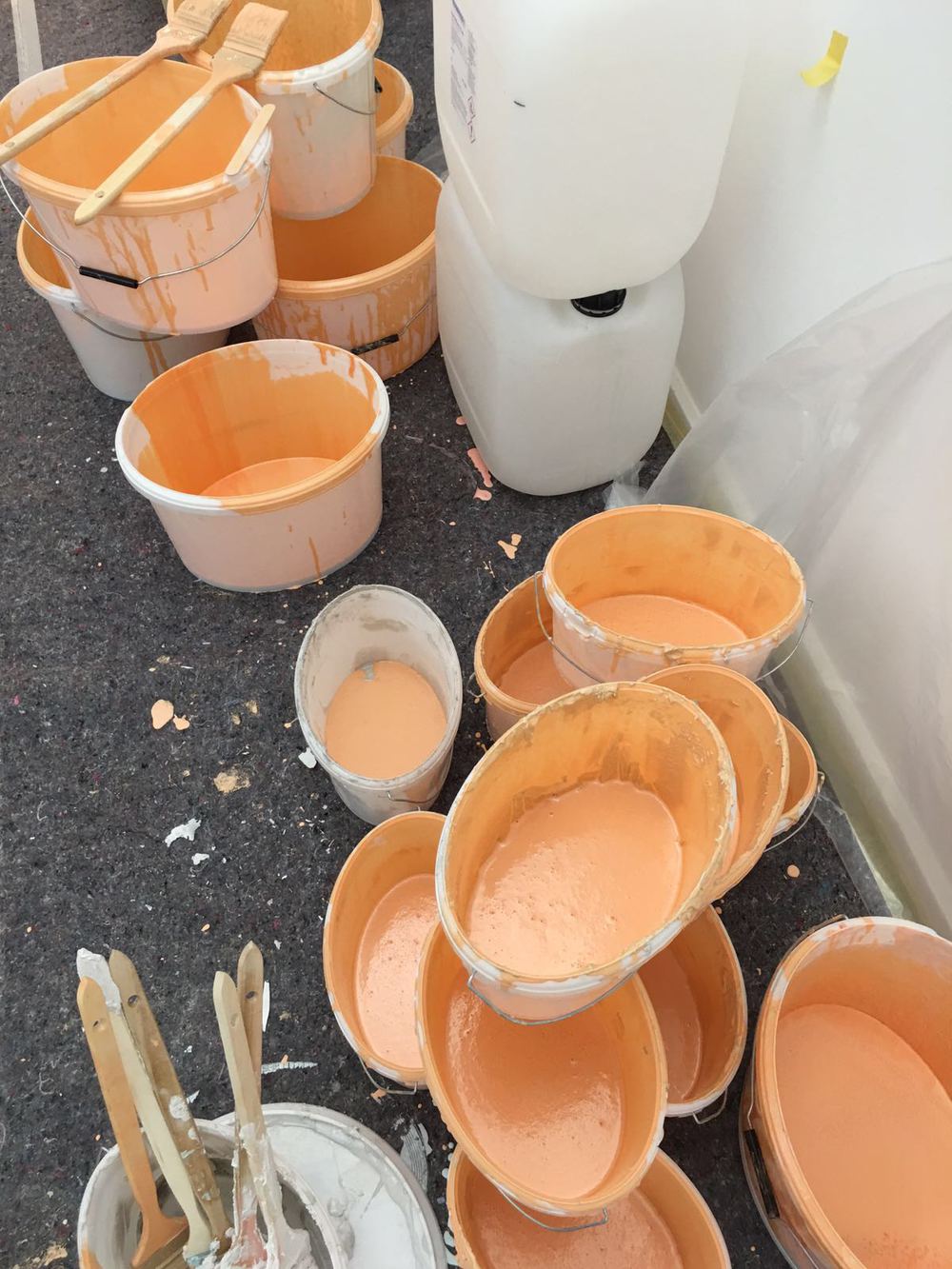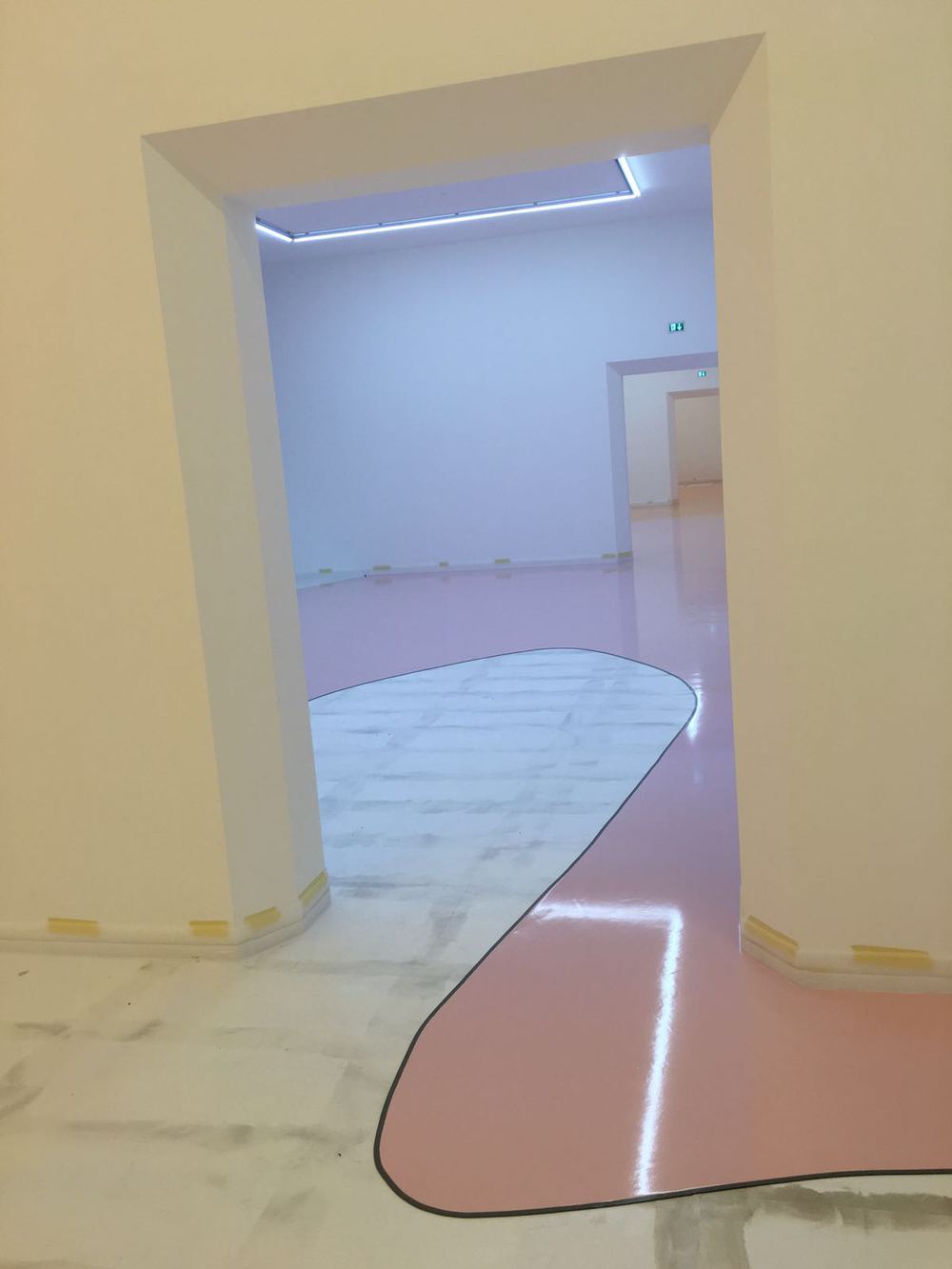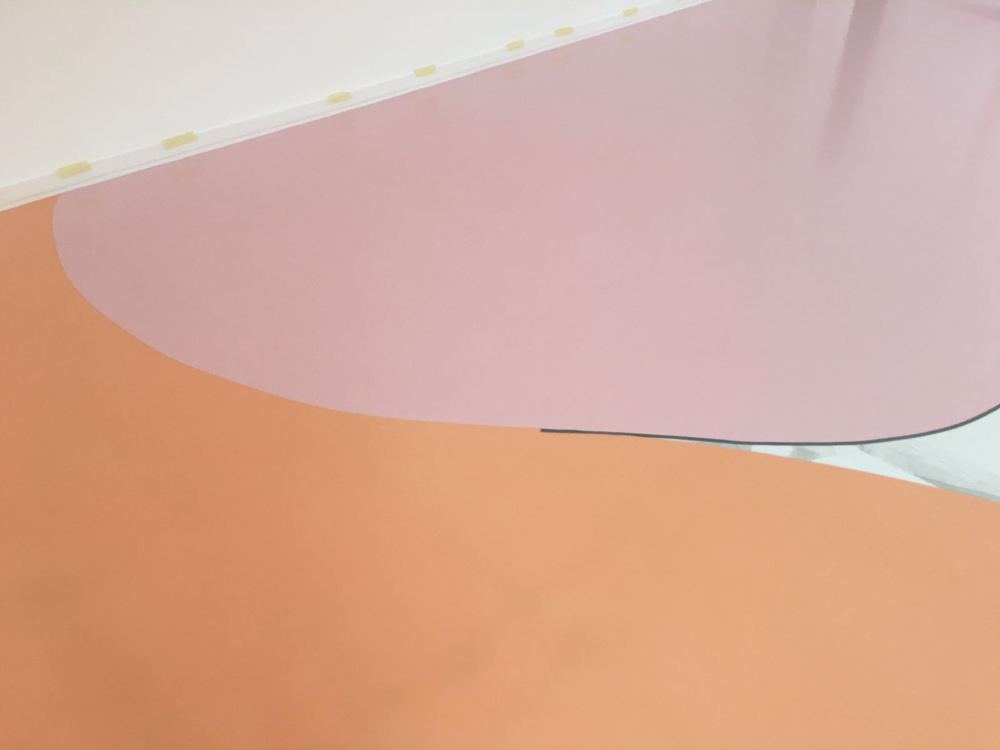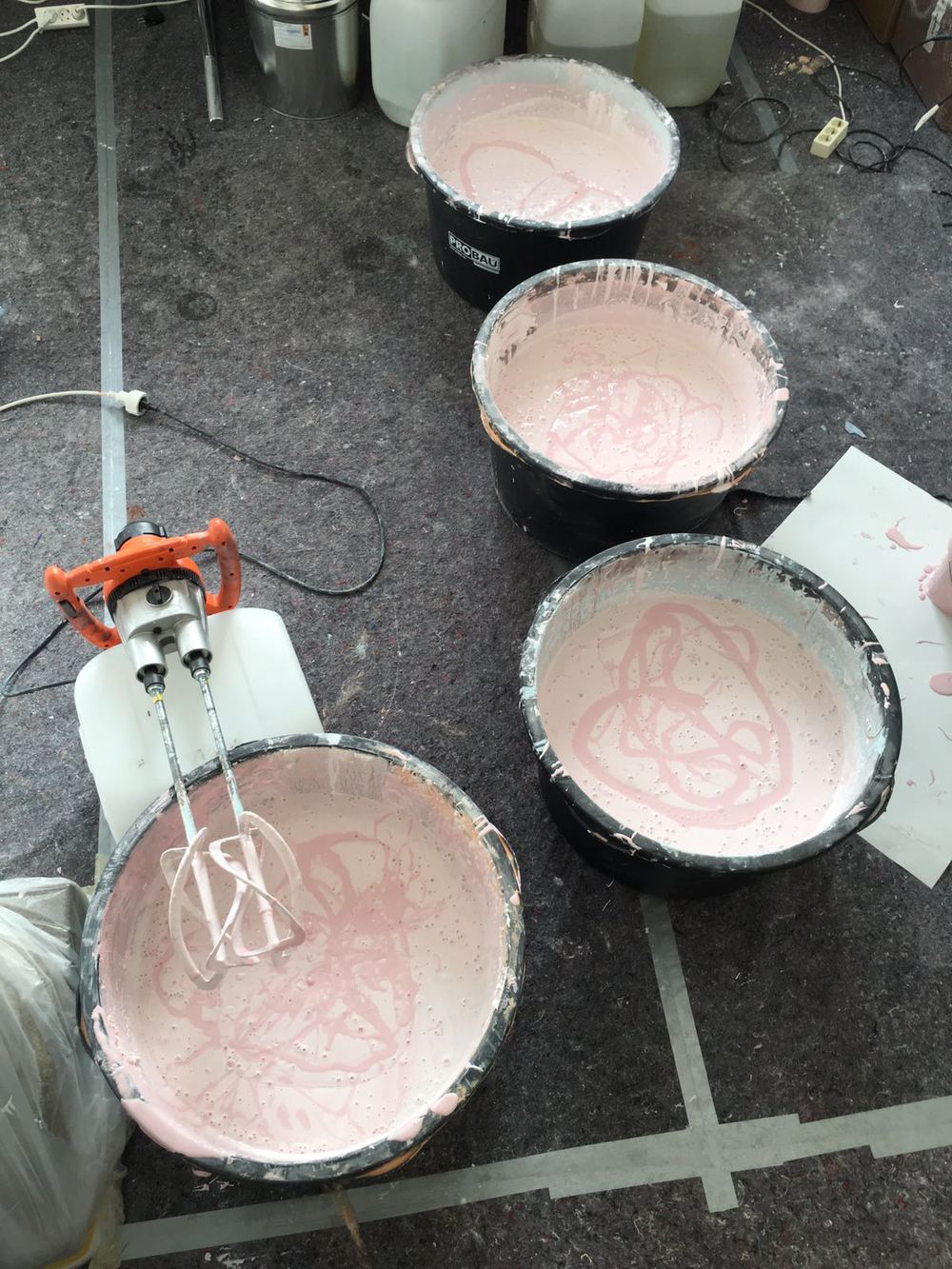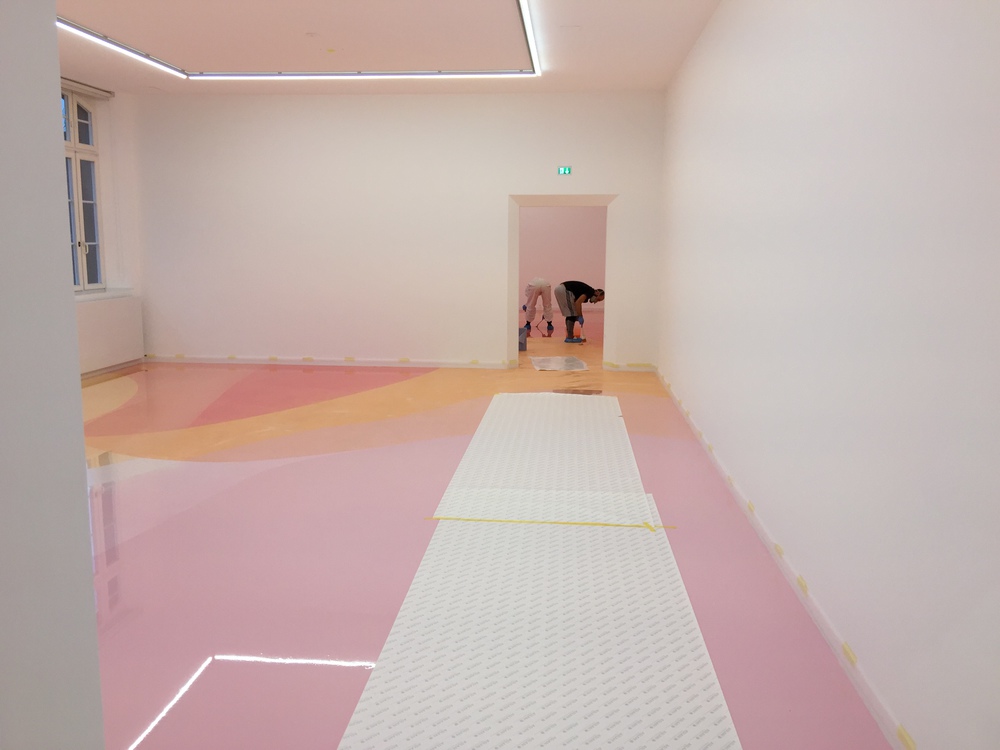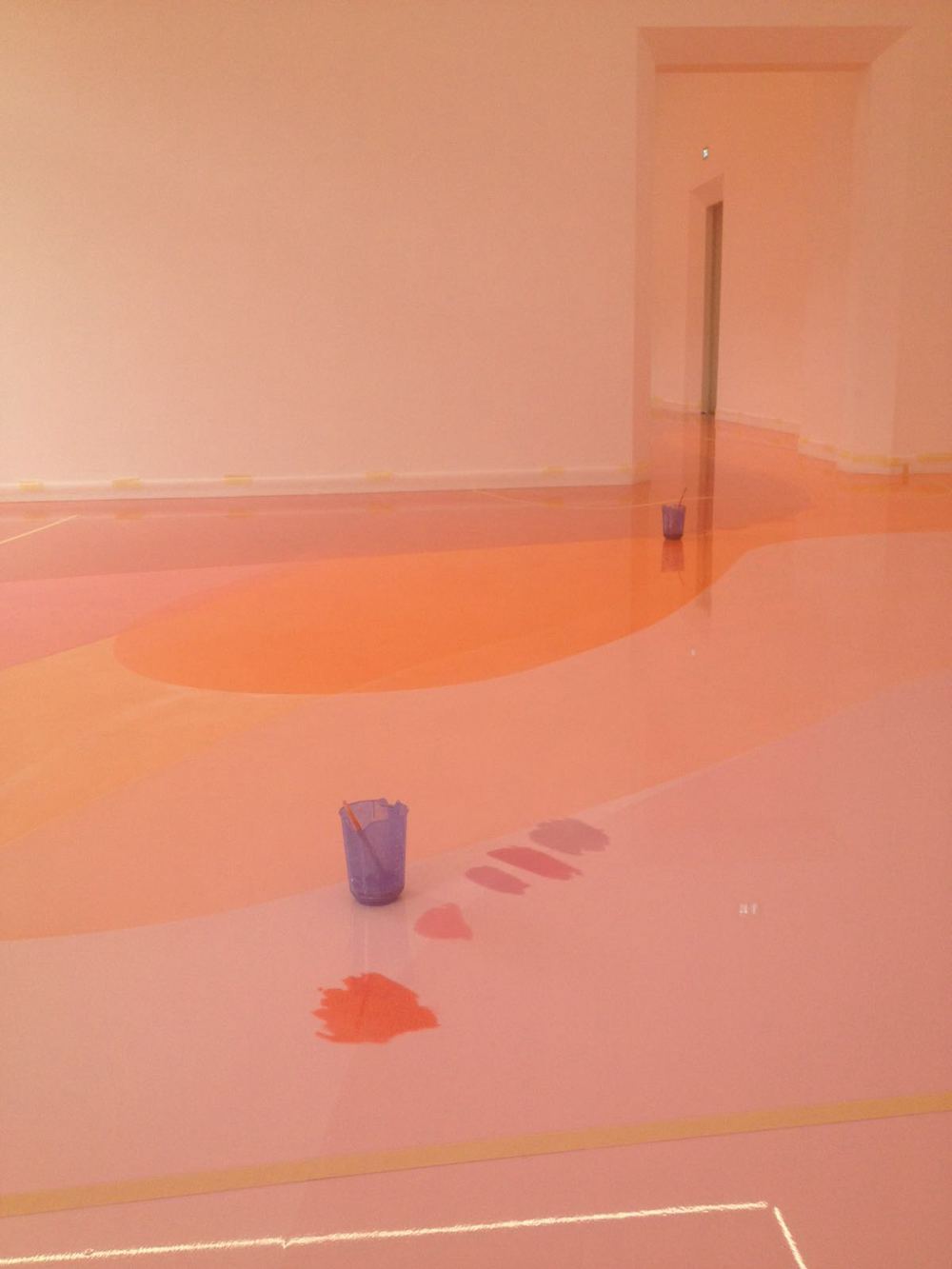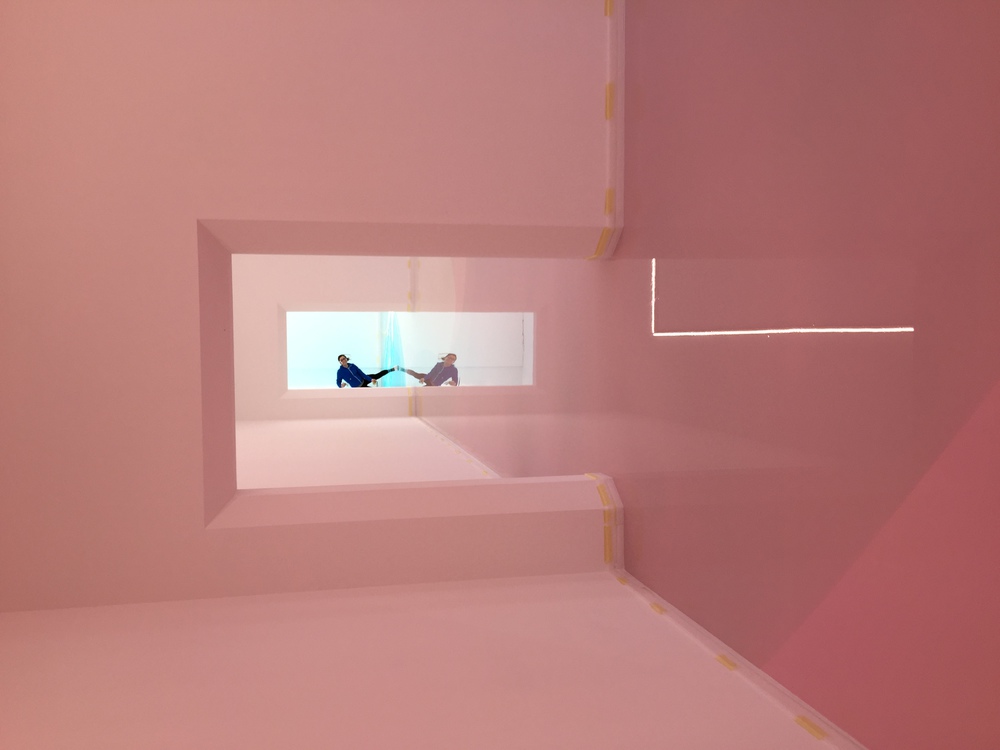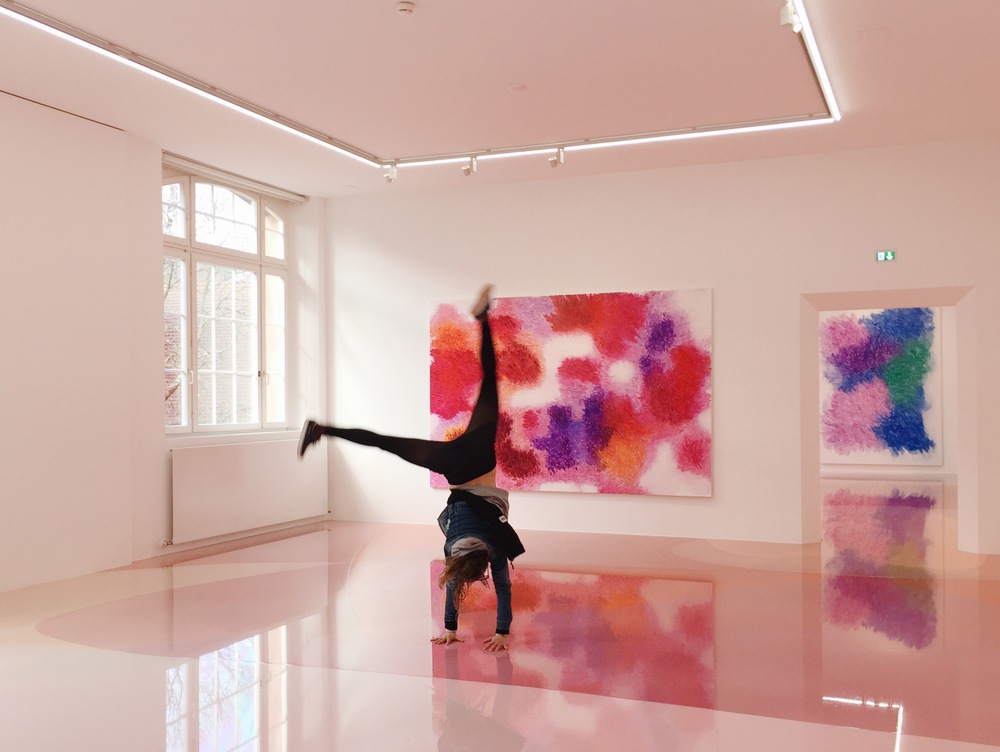 All images courtesy of Peter Zimmerman
---
You might also like: