The Multimedia Works of Lizzie Buckmaster Dove
Posted on
August 28th 2017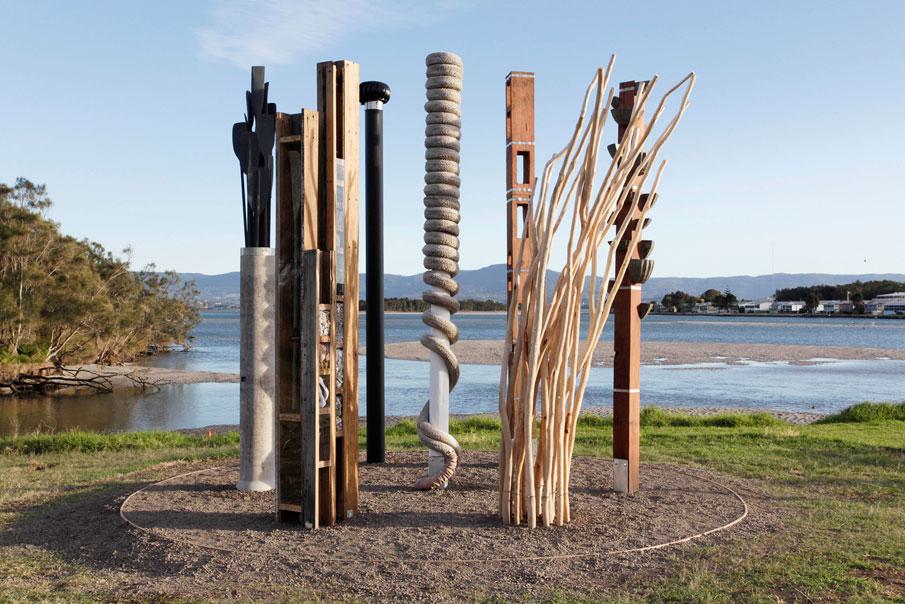 Australian artist Lizzie Buckmaster Dove employs a wide variety of of media in her fascinating depictions and uses of the natural world. Whether she is producing floral prints or arranging rocks geometrically, her work simultaneously distills and transcends the essence of her chosen medium. For example, her collaboration with Robert Nancarrow entitled "Ghost Trees for Spirit of Place 2016" featured a group of totem poles, built in a utilitarian style to reflect local maritime history. Thick, nautical ropes form a tight coil around a painted mast. Massive concrete replicas of sea shells adorn one totem. Another is simply a tall wooden shelf stacked with nautical paraphernalia. Everything from fishing lures to sea-polished rocks capture not just the environment, but a slice of local life as well. It is all part of a continuous thread of work, blurring the boundaries between art and the natural world.
In an interview with Daily Imprint , Lizzie discusses the paradox of continuity through diverse forms of creativity, and her need to constantly reach for new materials:
"One of the things I've learned is that my creative life has a will of its own. I'm not really interested in repeating works so when I feel as though I've fully investigated something, I move on. It's almost an anti-branding of myself though I do think a sensibility moves through all my work and I am moved when others see this too, especially if a work appears vastly different to one preceding it."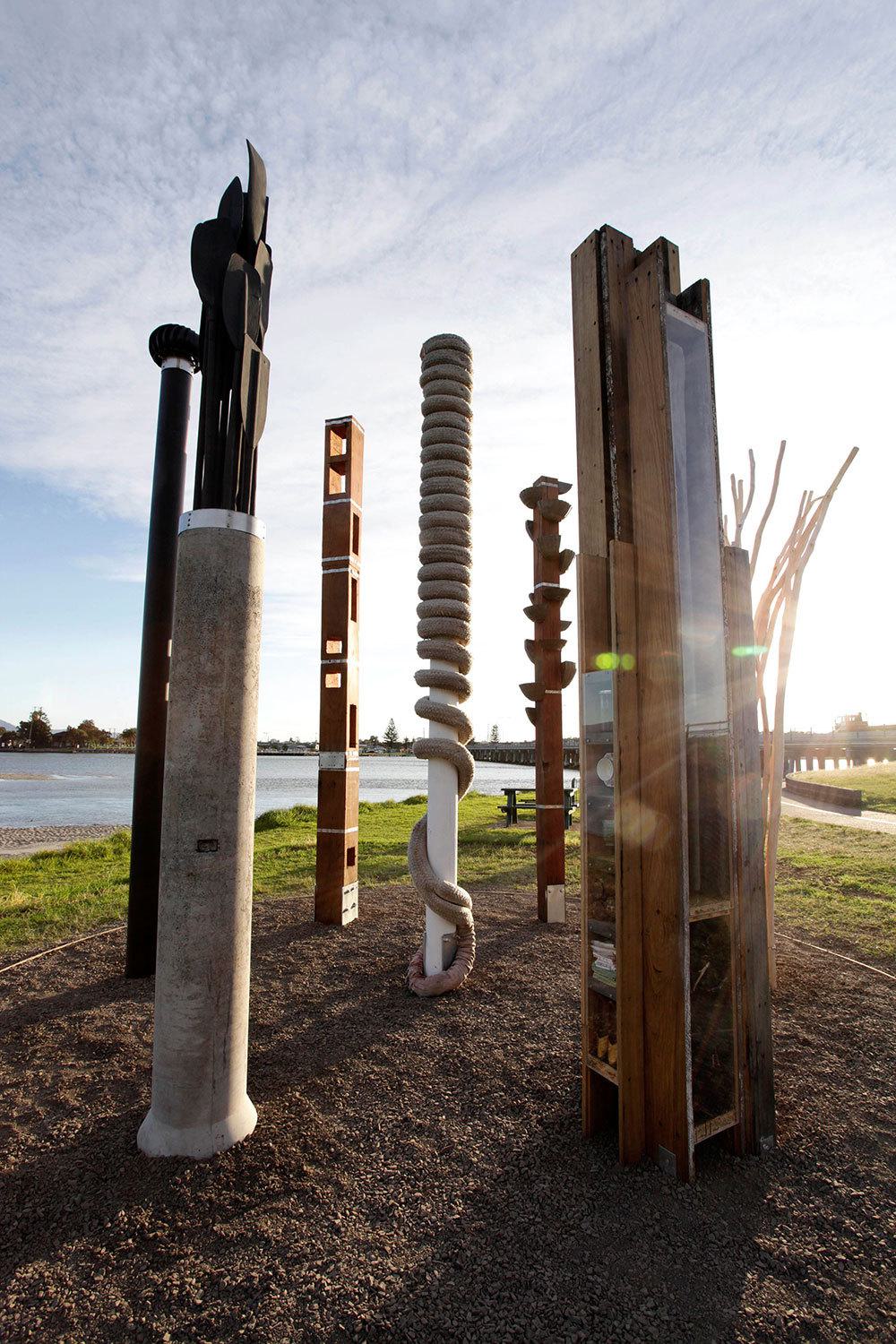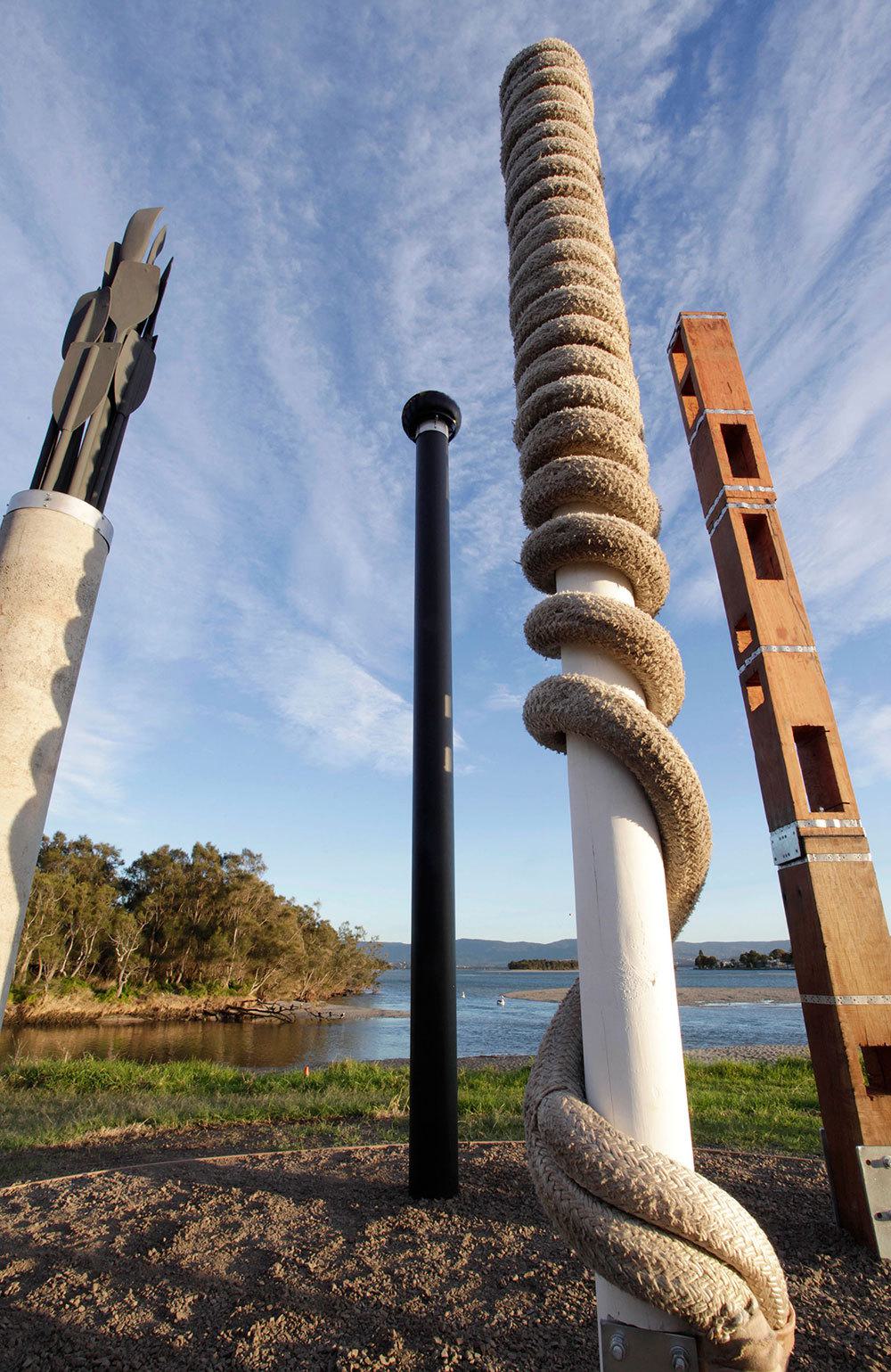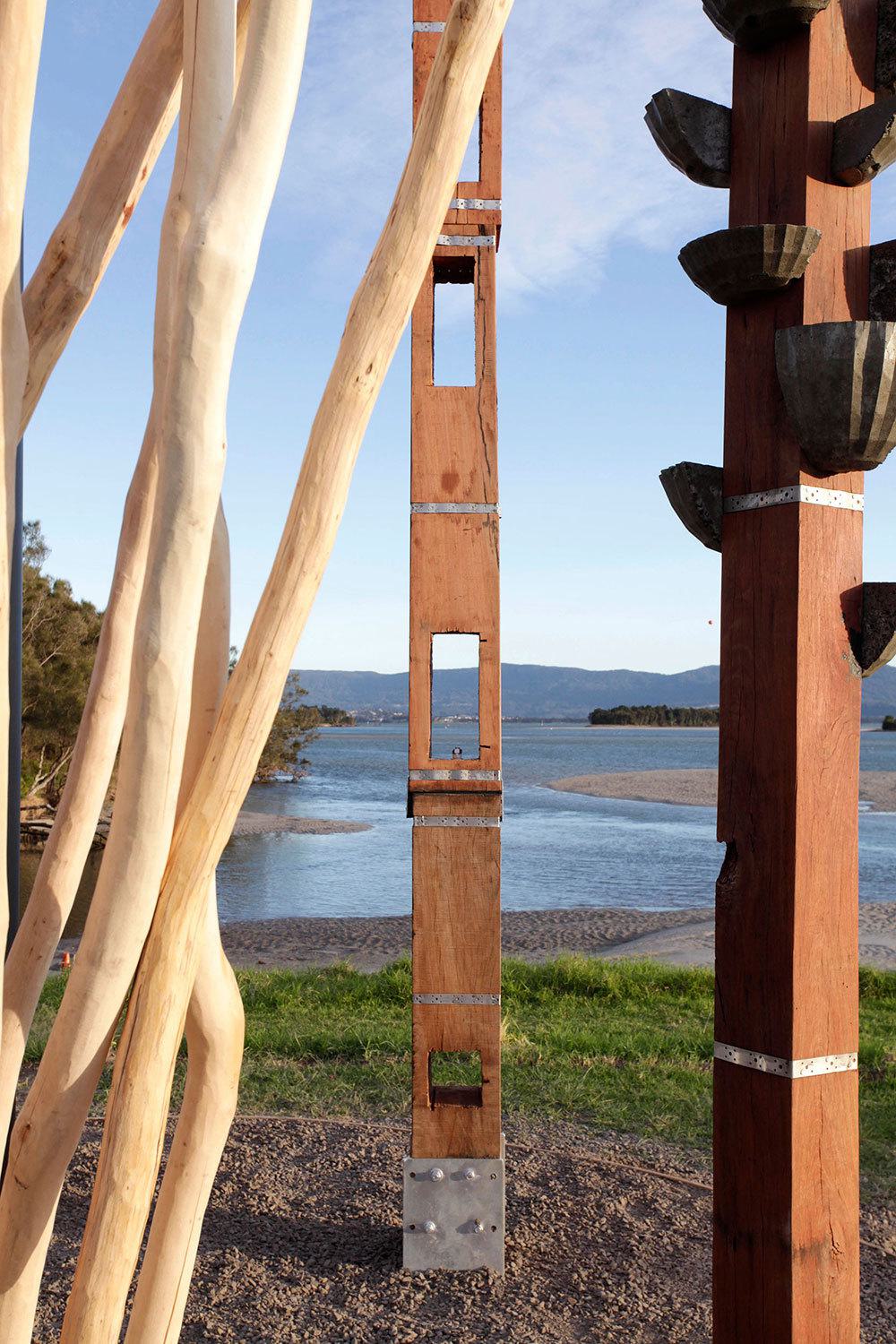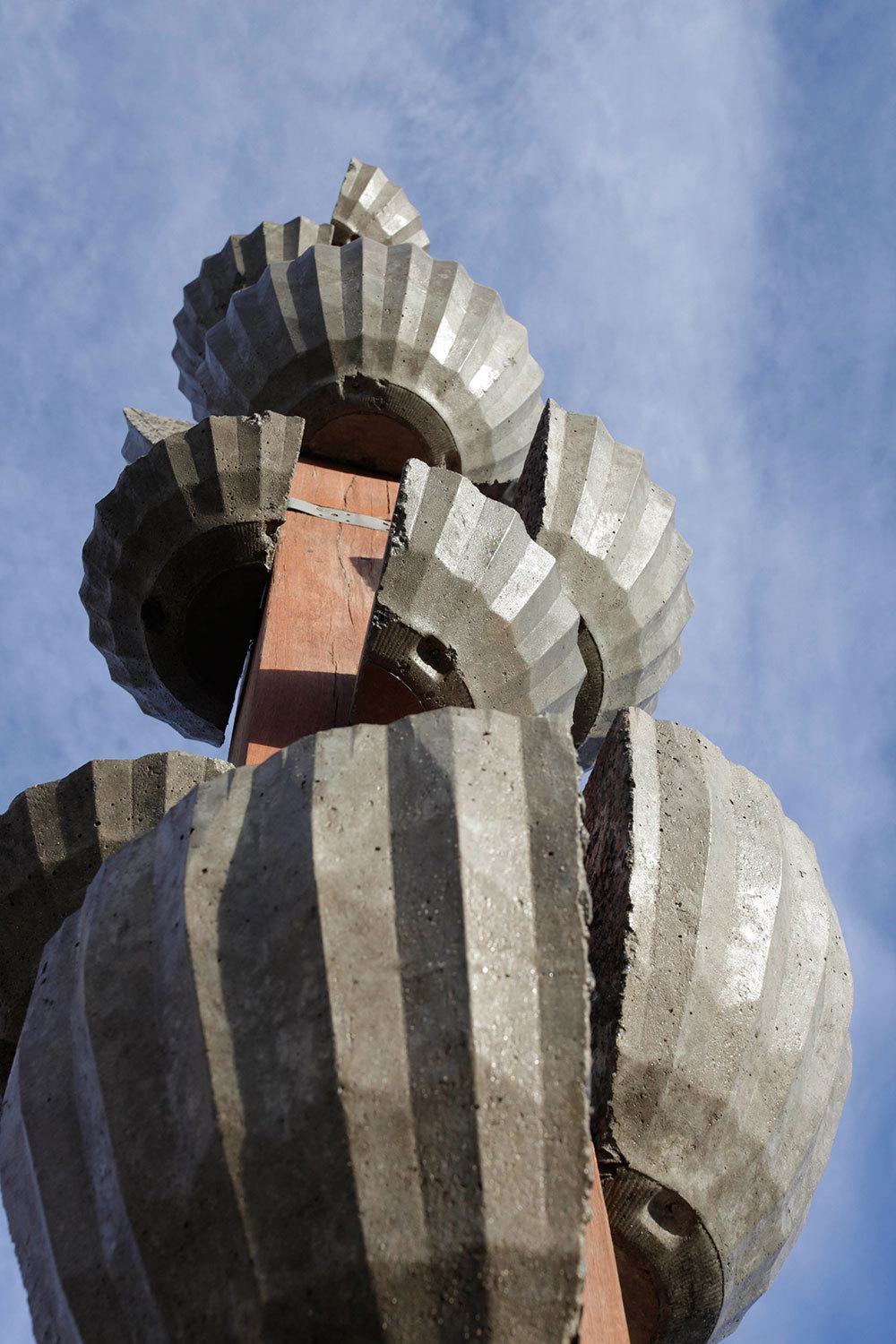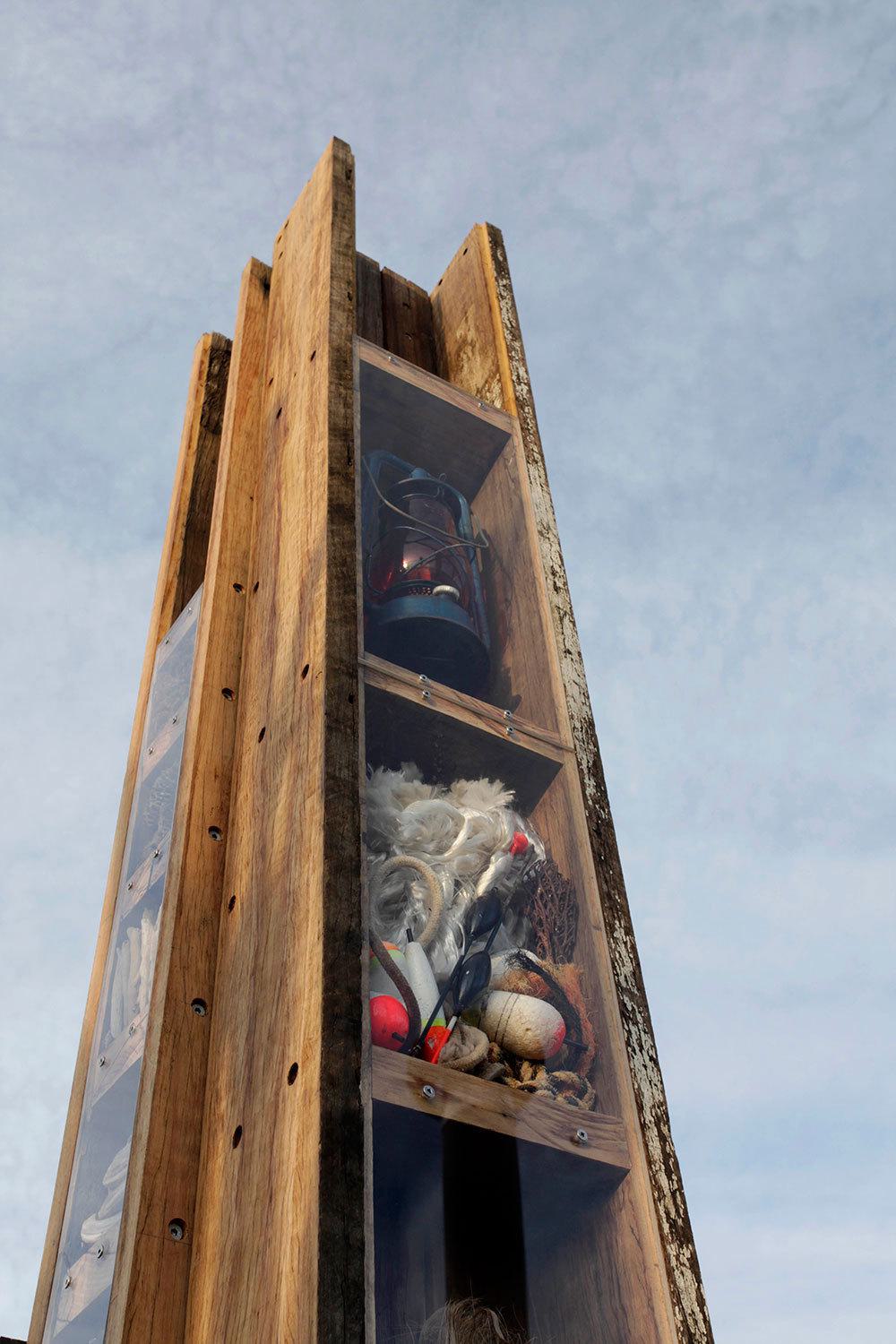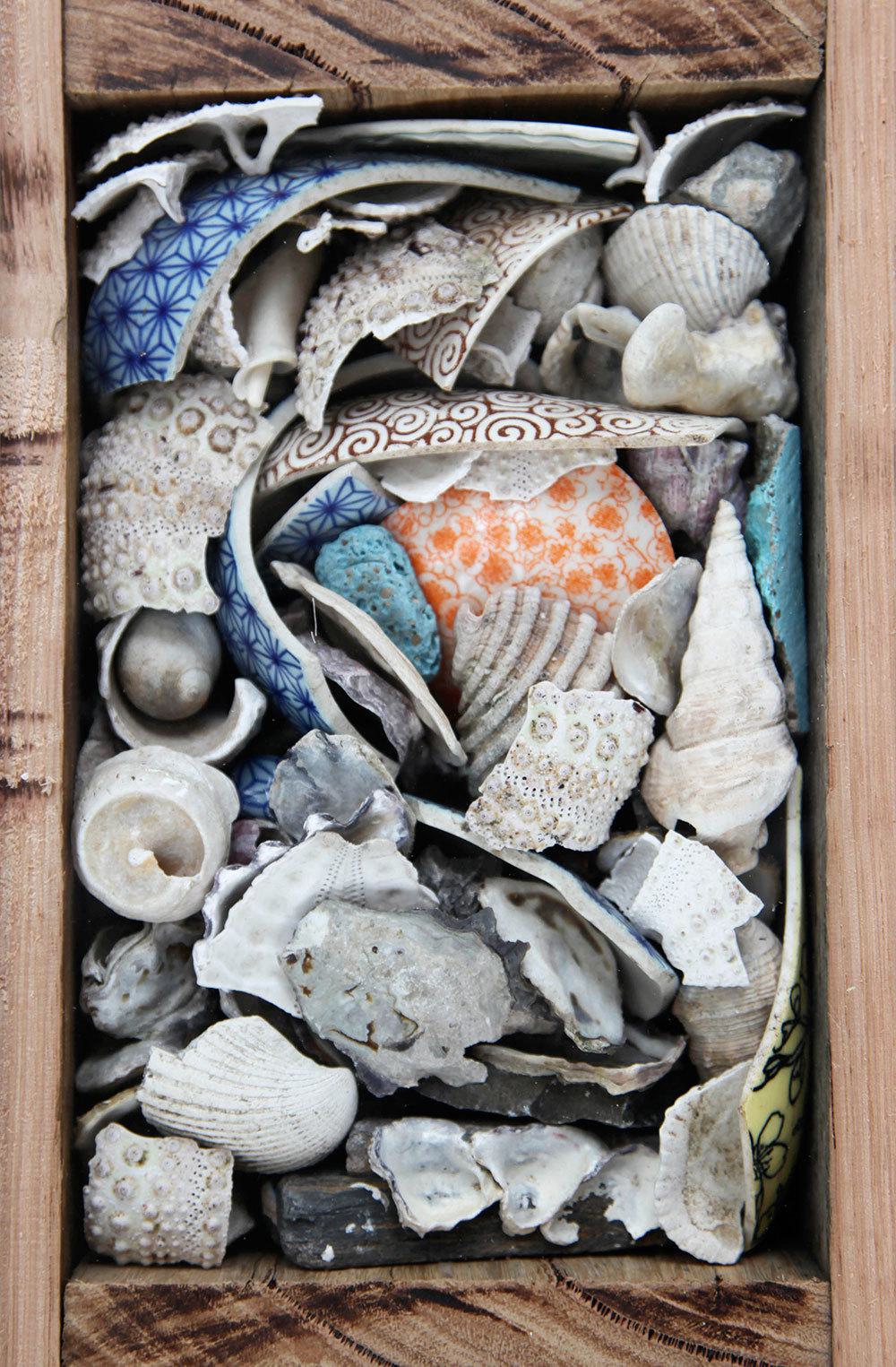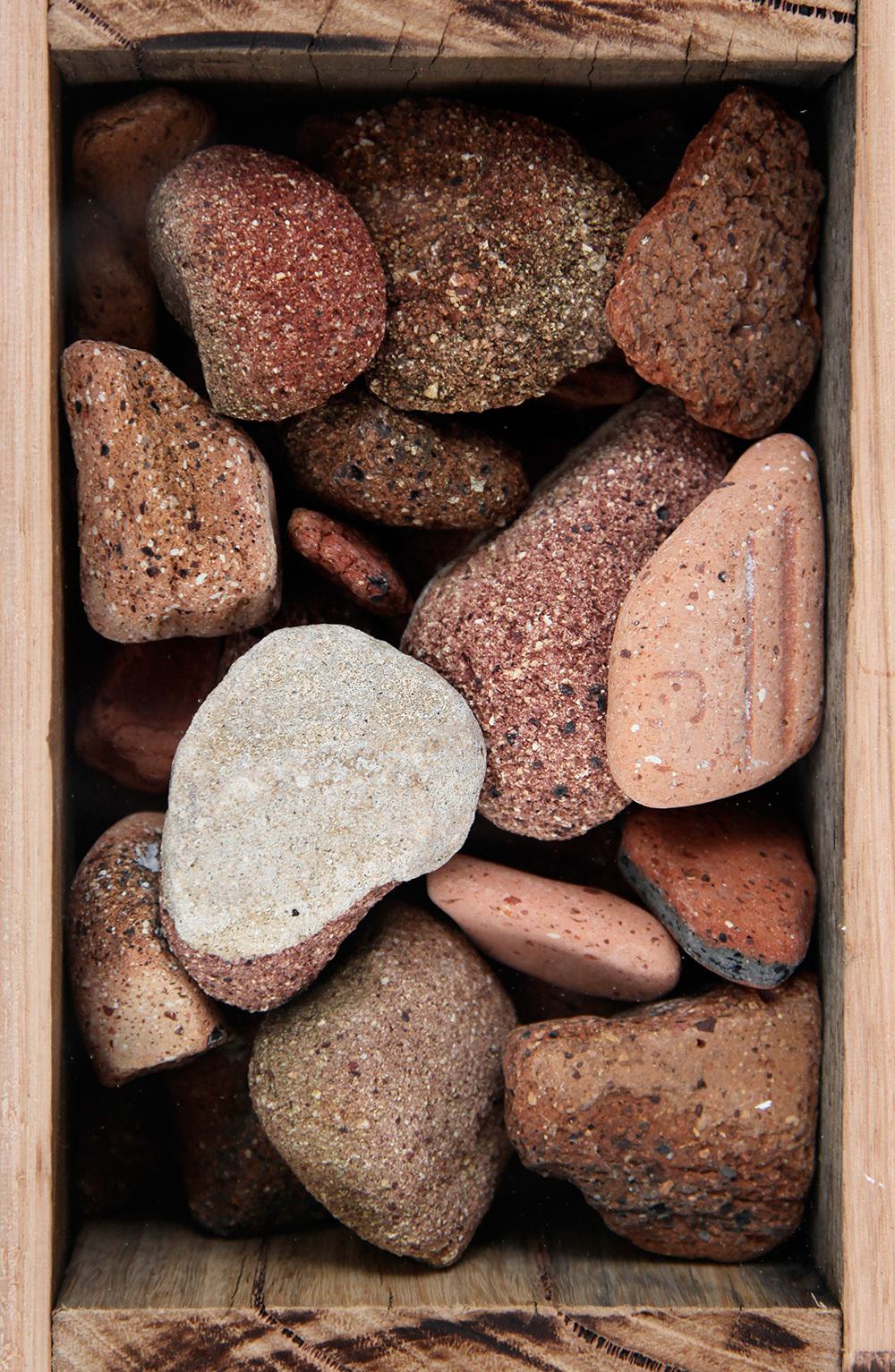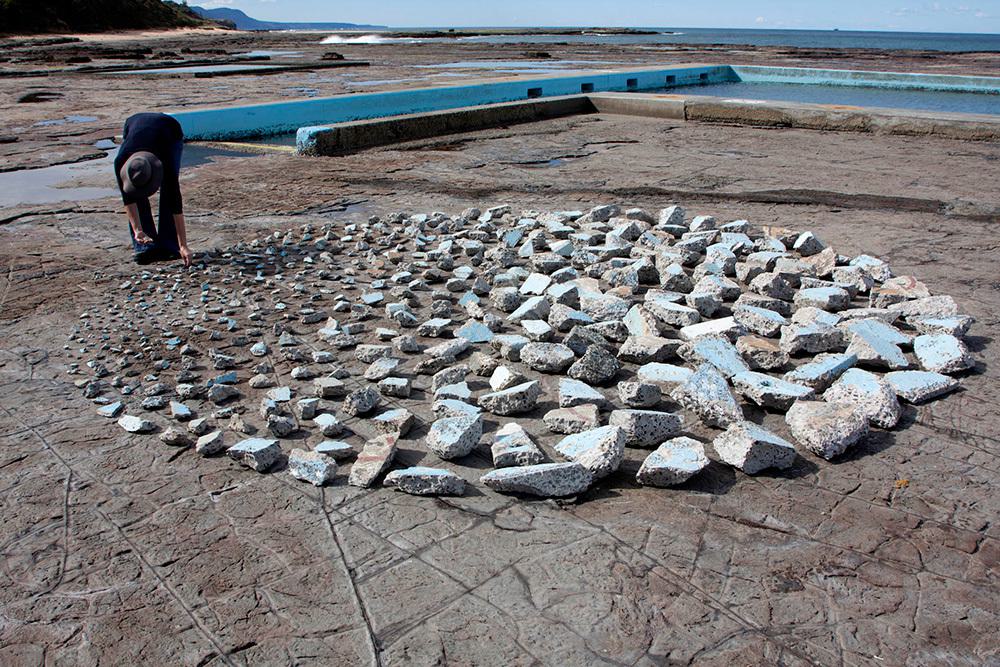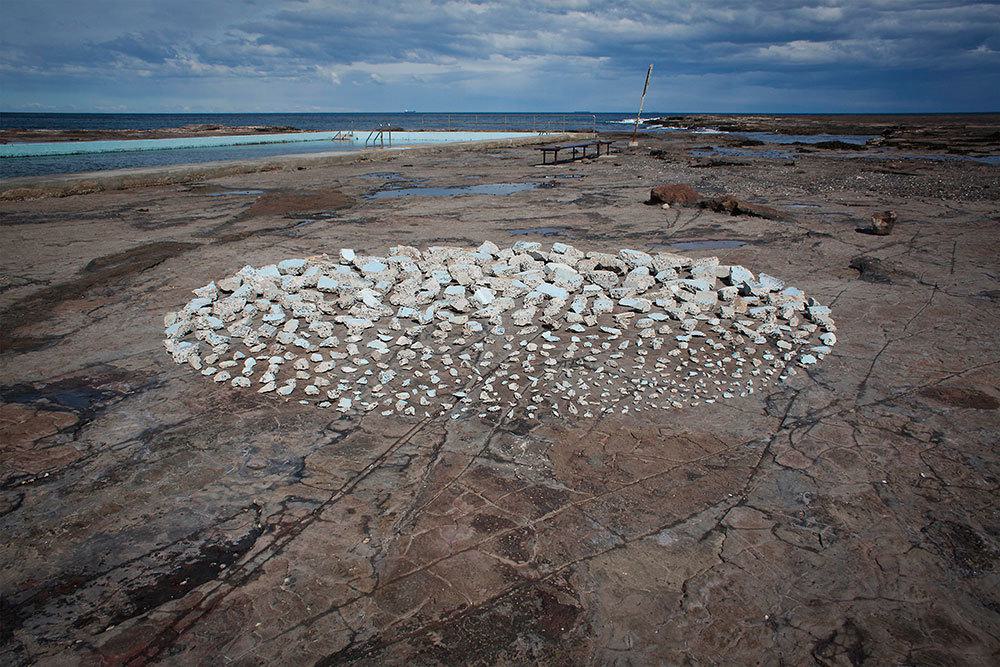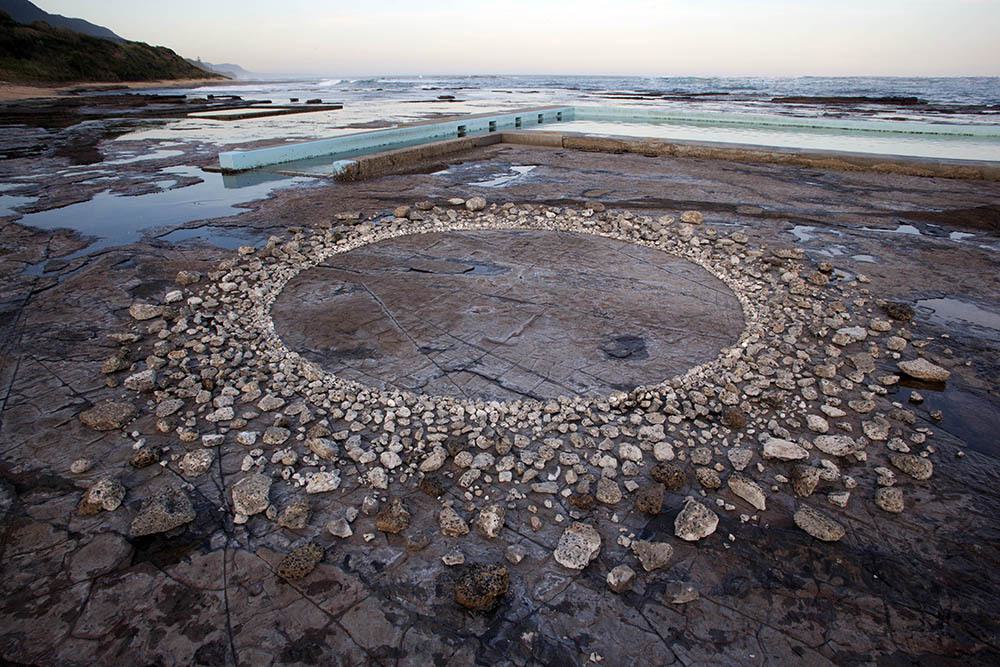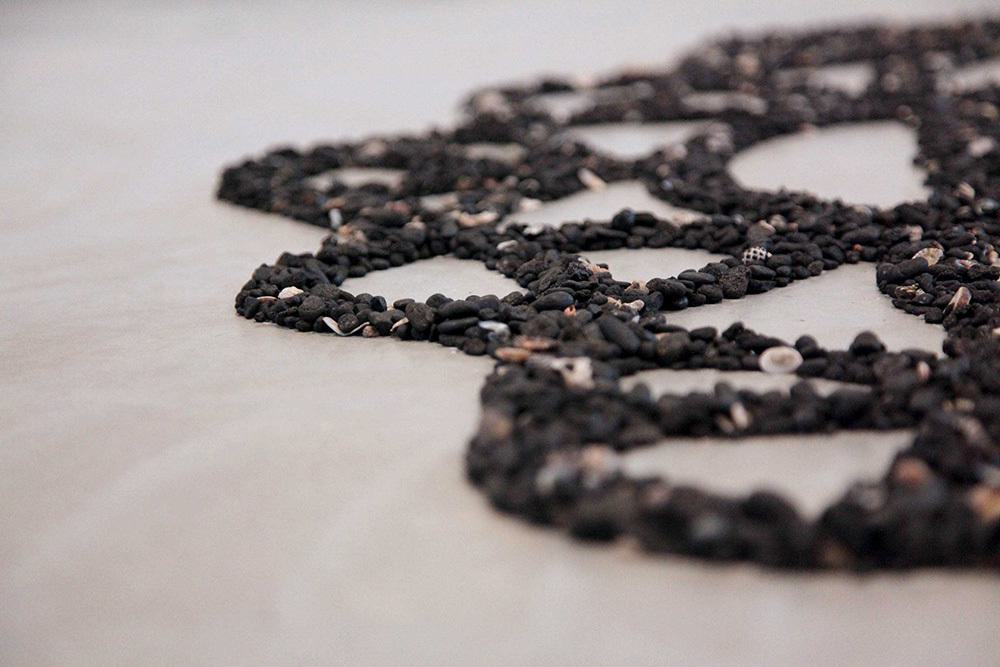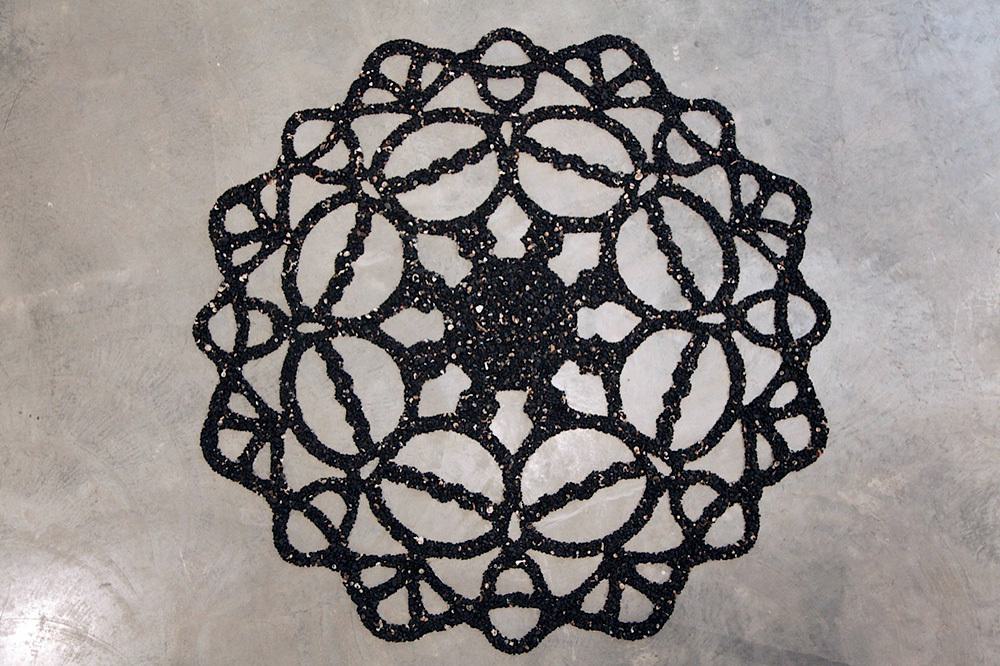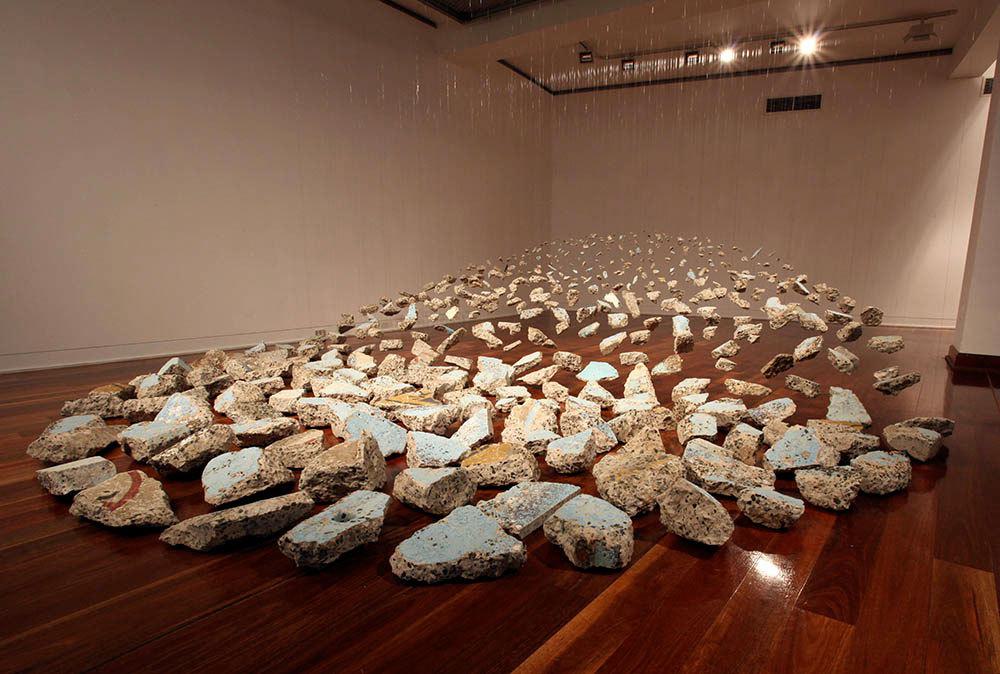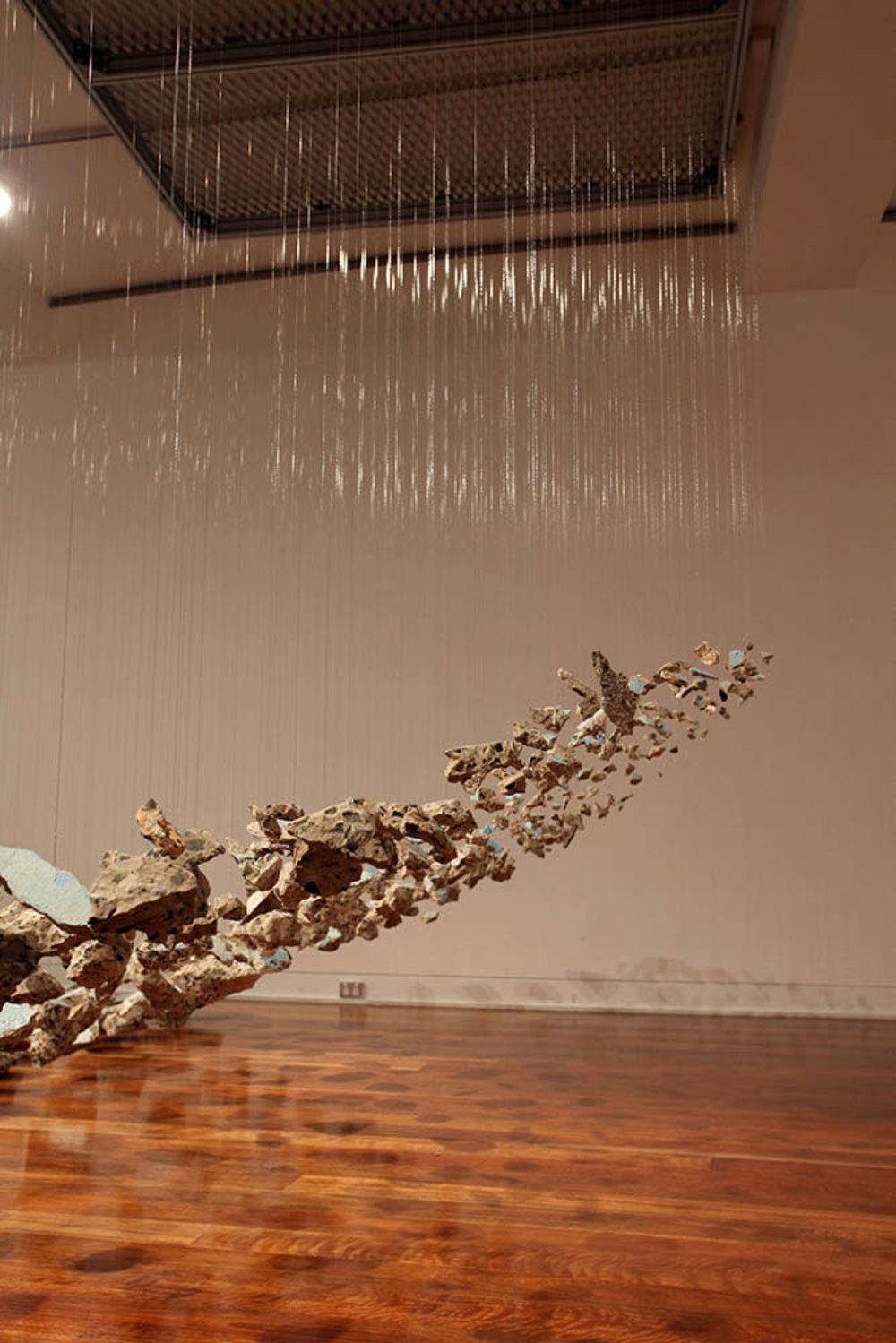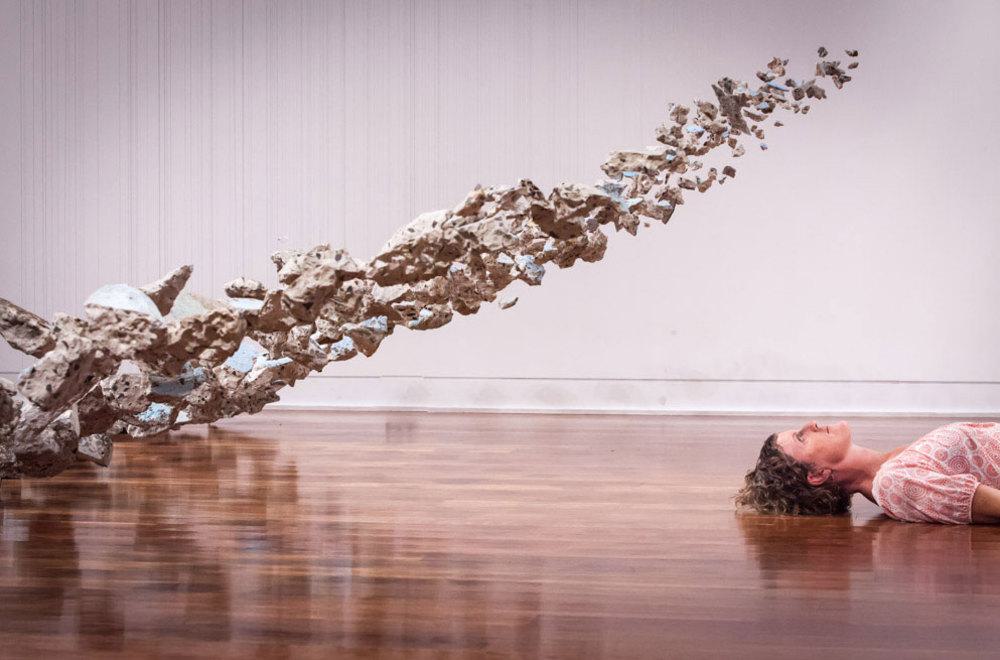 All images courtesy of Lizzie Buckmaster Dove. View more at
her home page
or visit her on
Facebook
.