The Denim Masterpieces of Ian Berry
Where most people see denim through the lens of casual fashion, UK artist
Ian Berry
sees tremendous creative potential for personal expression. Difficult as it may be for first-time observers to believe, he creates these elaborate and realistic masterpieces using nothing but scraps of recycled jeans, scissors and glue. Aside from his astonishing technique and prowess for rendering in this unconventional medium, Ian steeps his work in emotion and psychological exploration. His most recent show, entitled "Behind Closed Doors" reveals the hidden spectre of human suffering and isolation, depicting solitary figures brooding under what should be ideal circumstances. His previous show "My Beautiful Launderette" lifts the veil of urban decay, paying homage to once common public spaces which have become obsolete and forgotten by newer generations. The deep moods and nostalgia are palpable thanks in part to the monochrome blue palette - but mostly it's a testament to his thoughtful and painterly approach towards rendering - a fastidious affair that frankly defies logic. One could very easily mistake these pieces for acrylic or oil, right up until they get up close and personal, a detail which appears to be intentional. From the artist himself:
"I strive for photorealist perfection and it's amazing how denim can aid with this,' says Ian. 'I get a lot of jeans donated to me and I tend to use the ones that have the most character within them so, in a sense, that pair almost becomes my palette. Denim is very much the material of our time so, for me, it's the perfect material to depict it."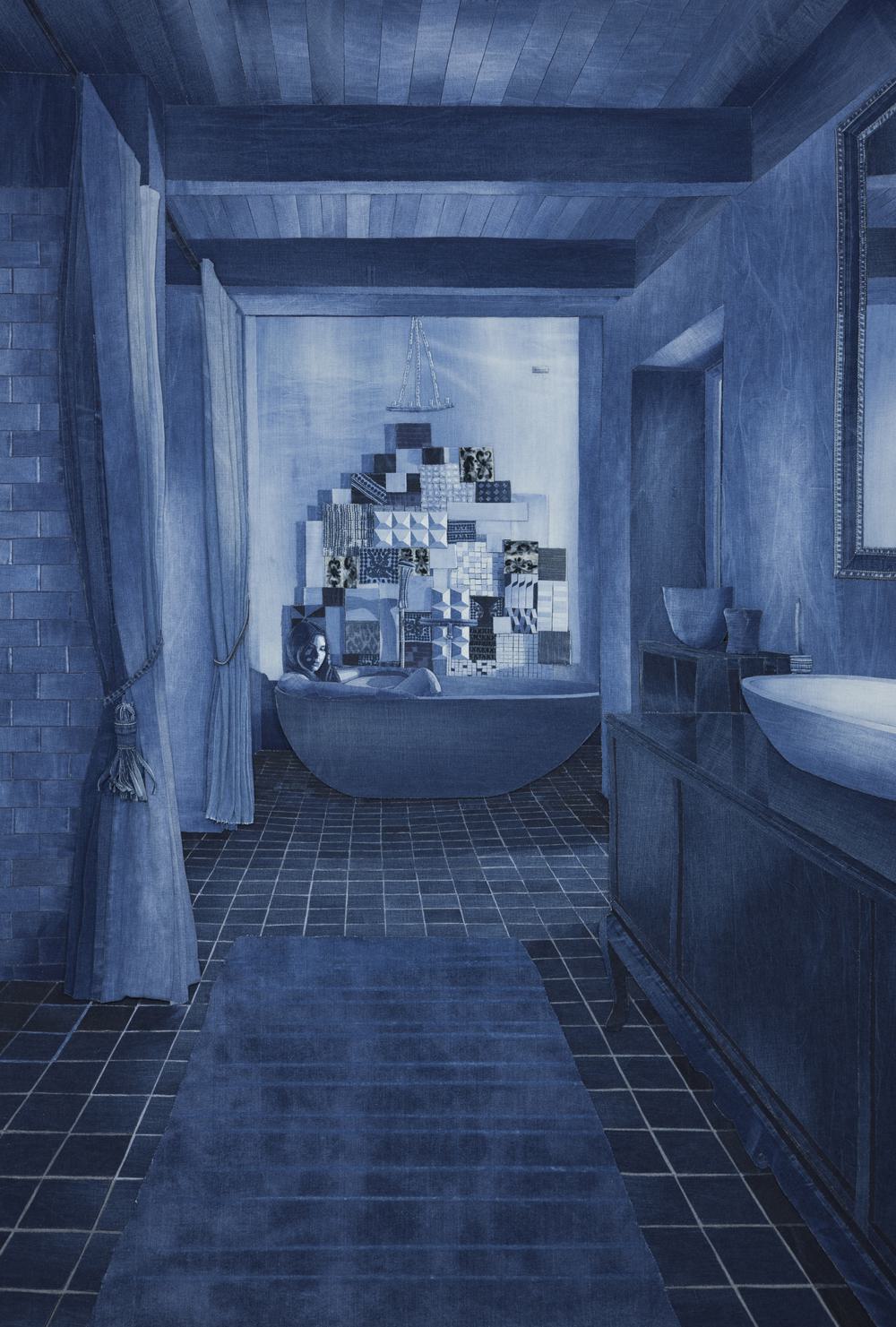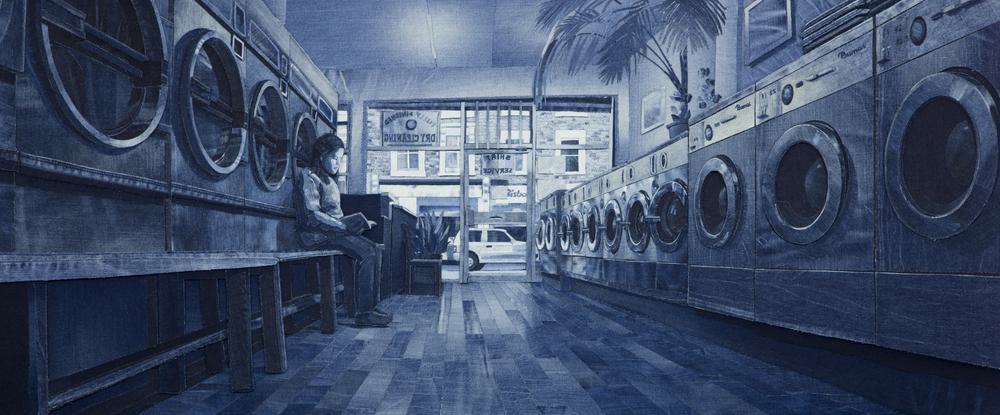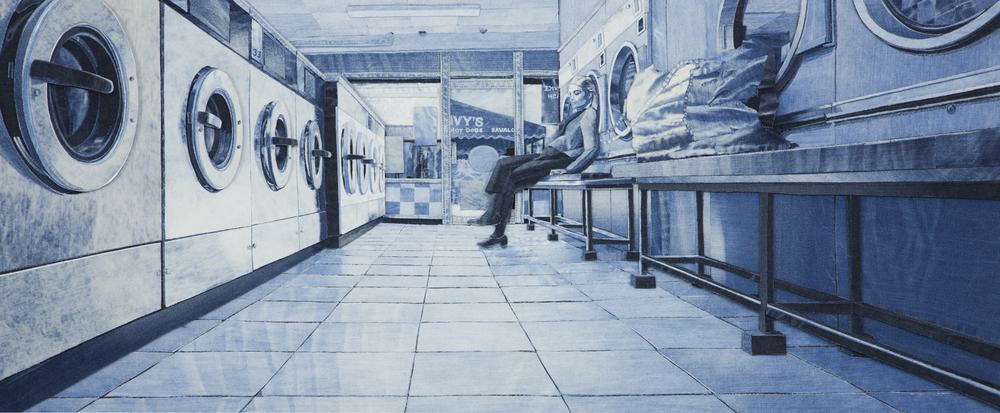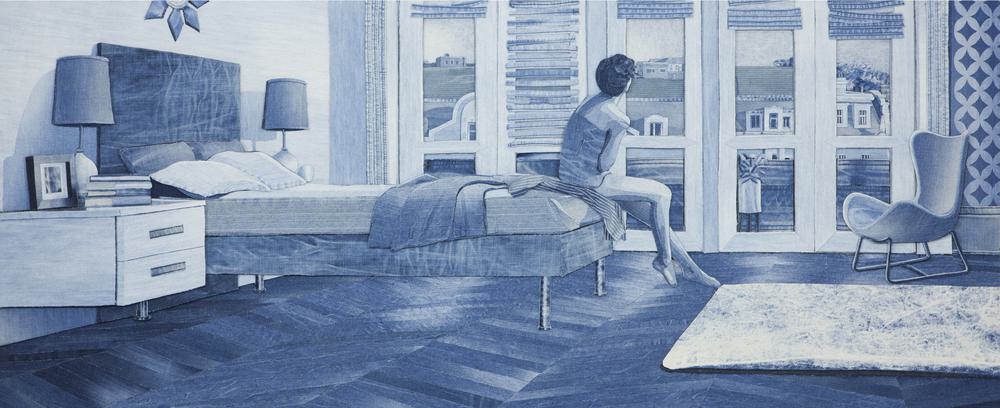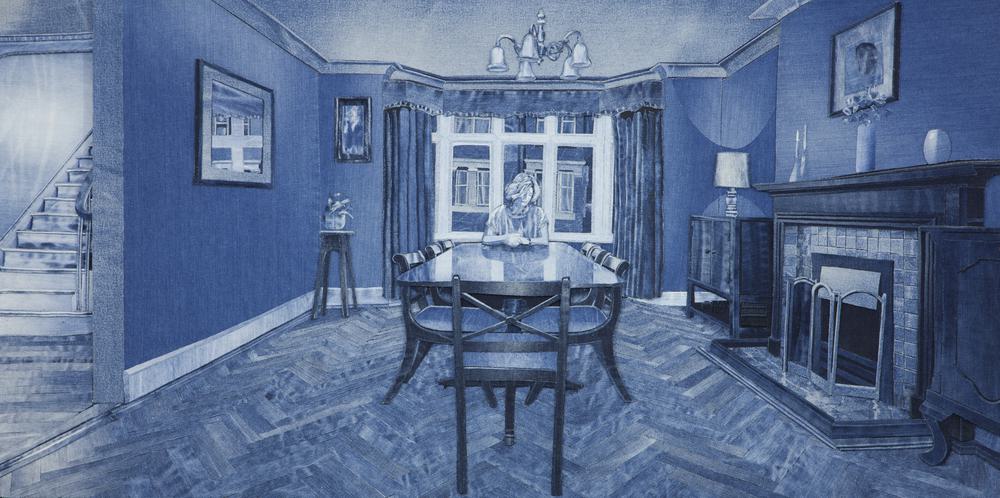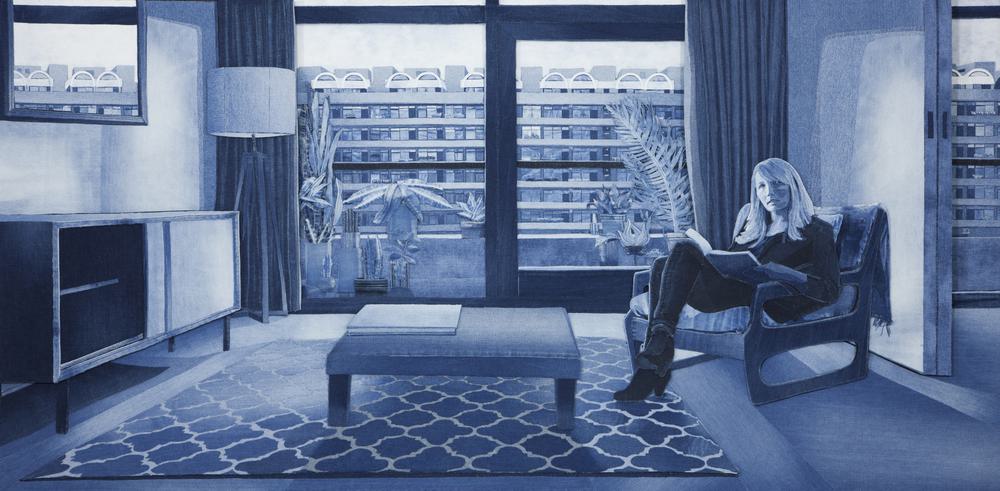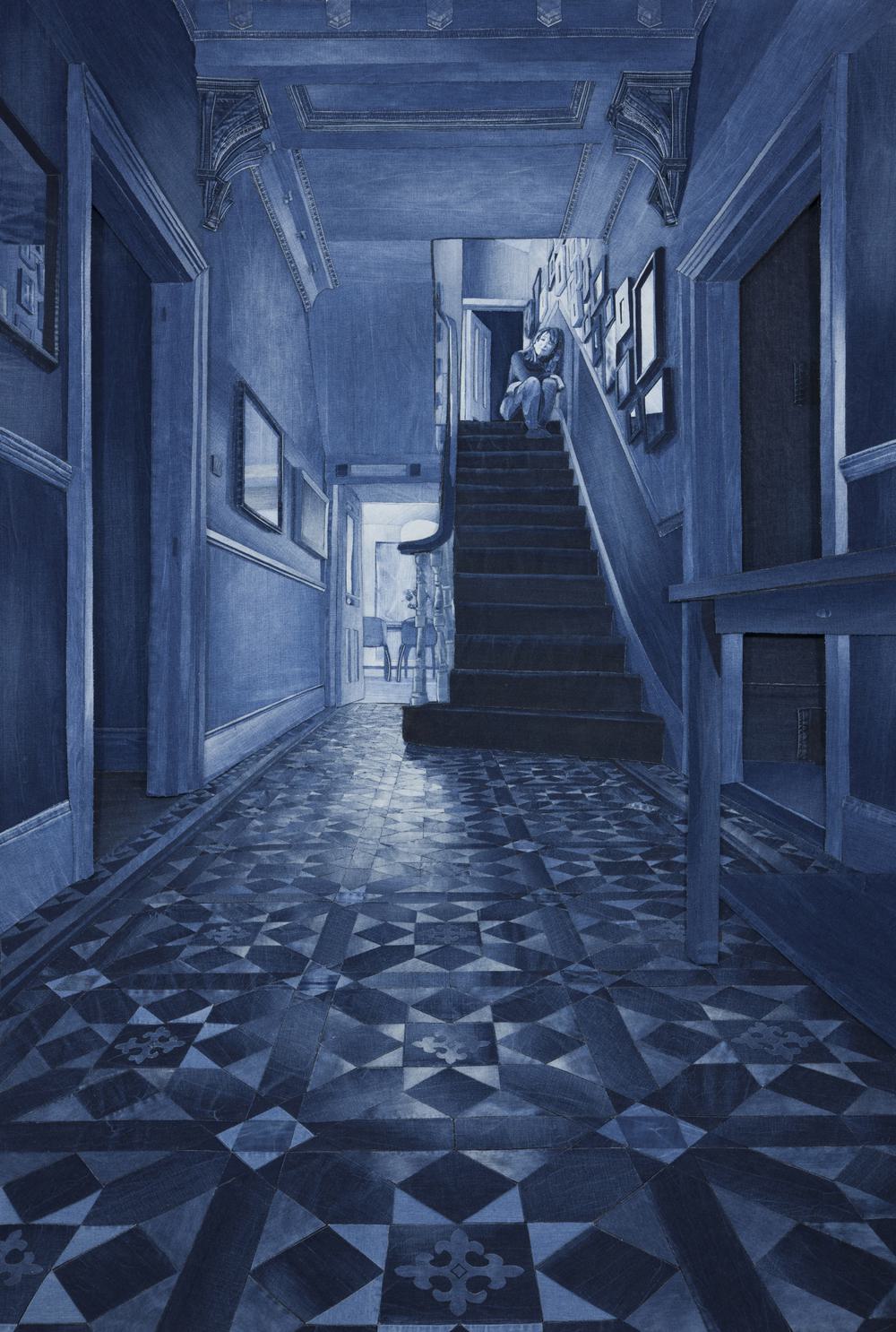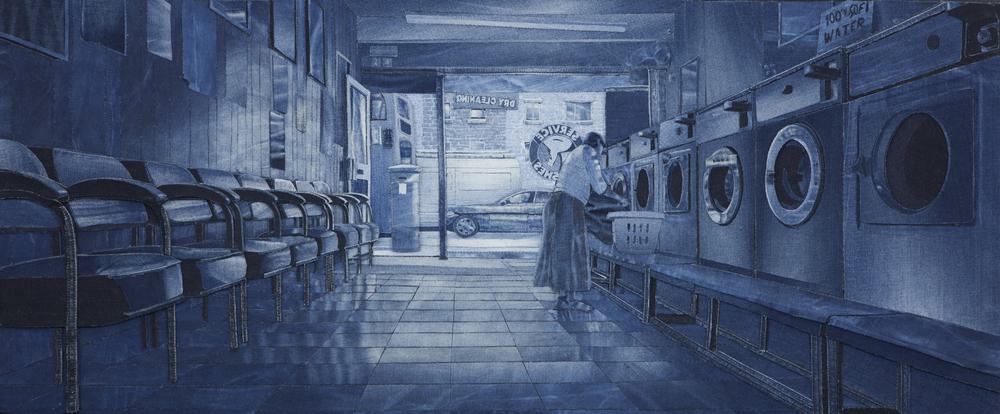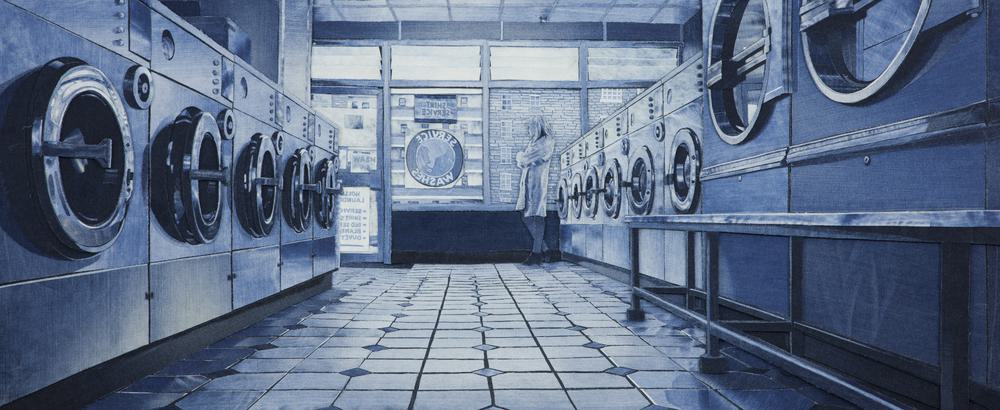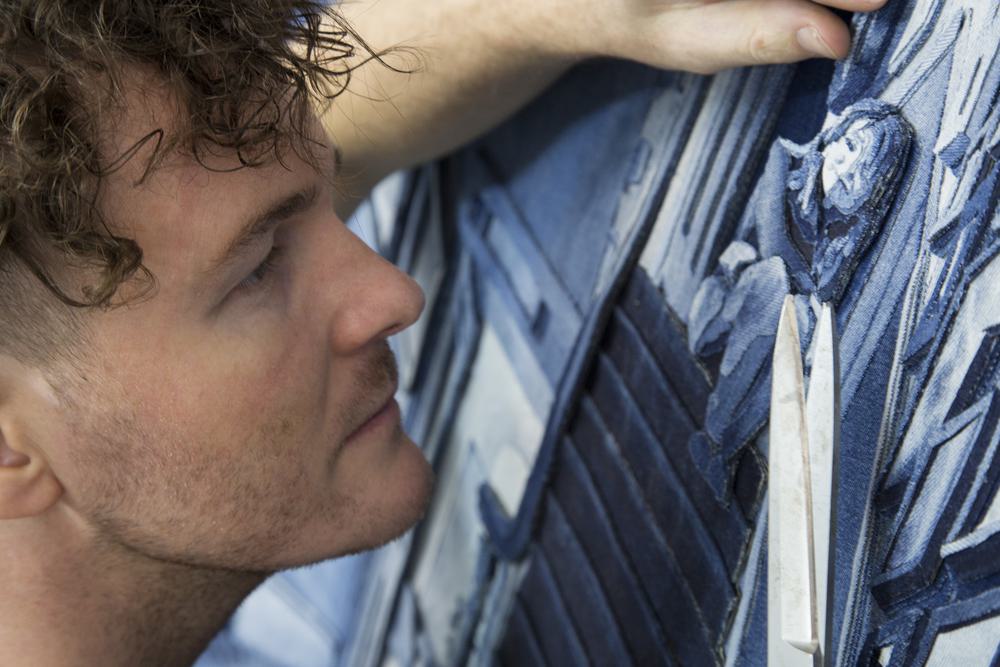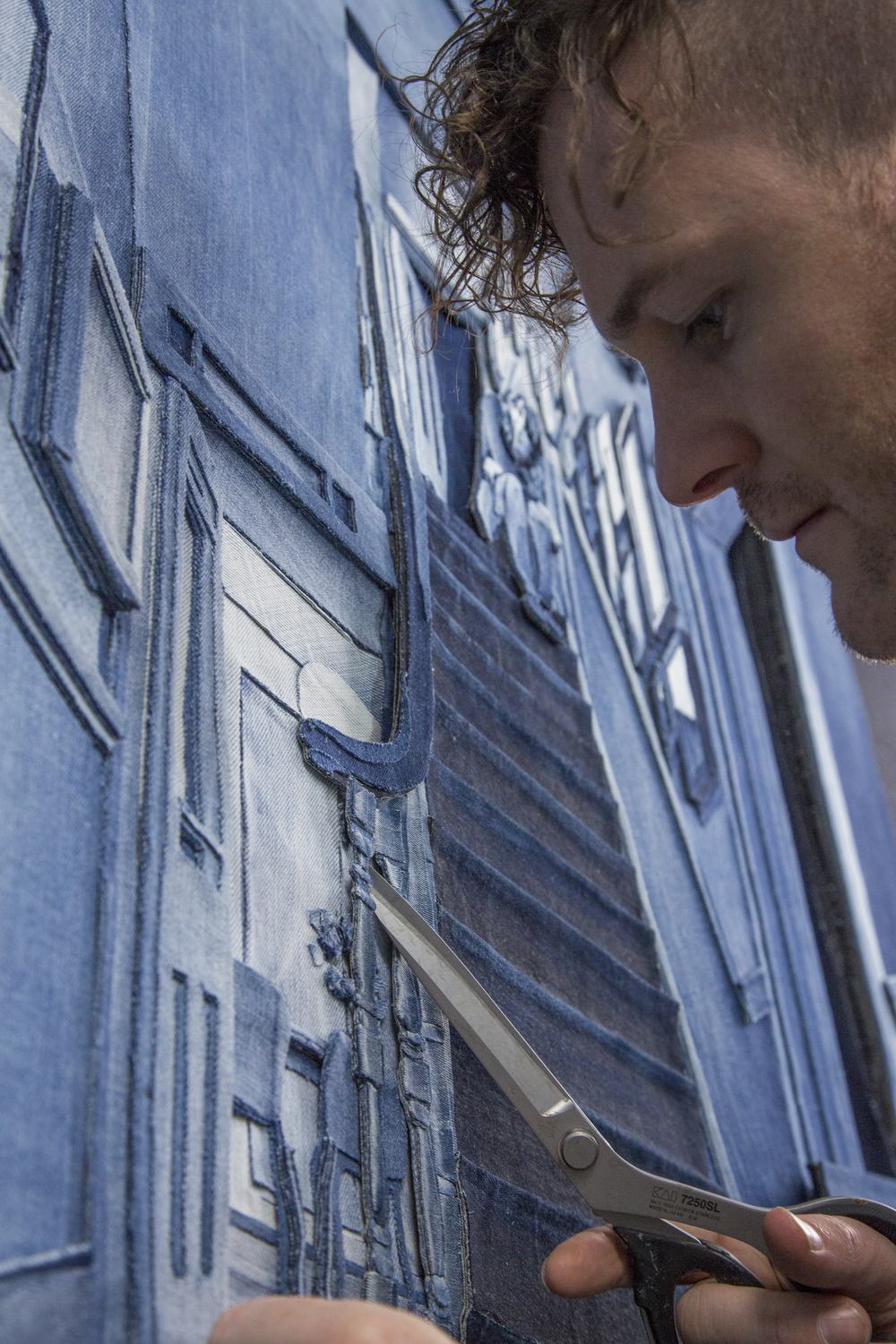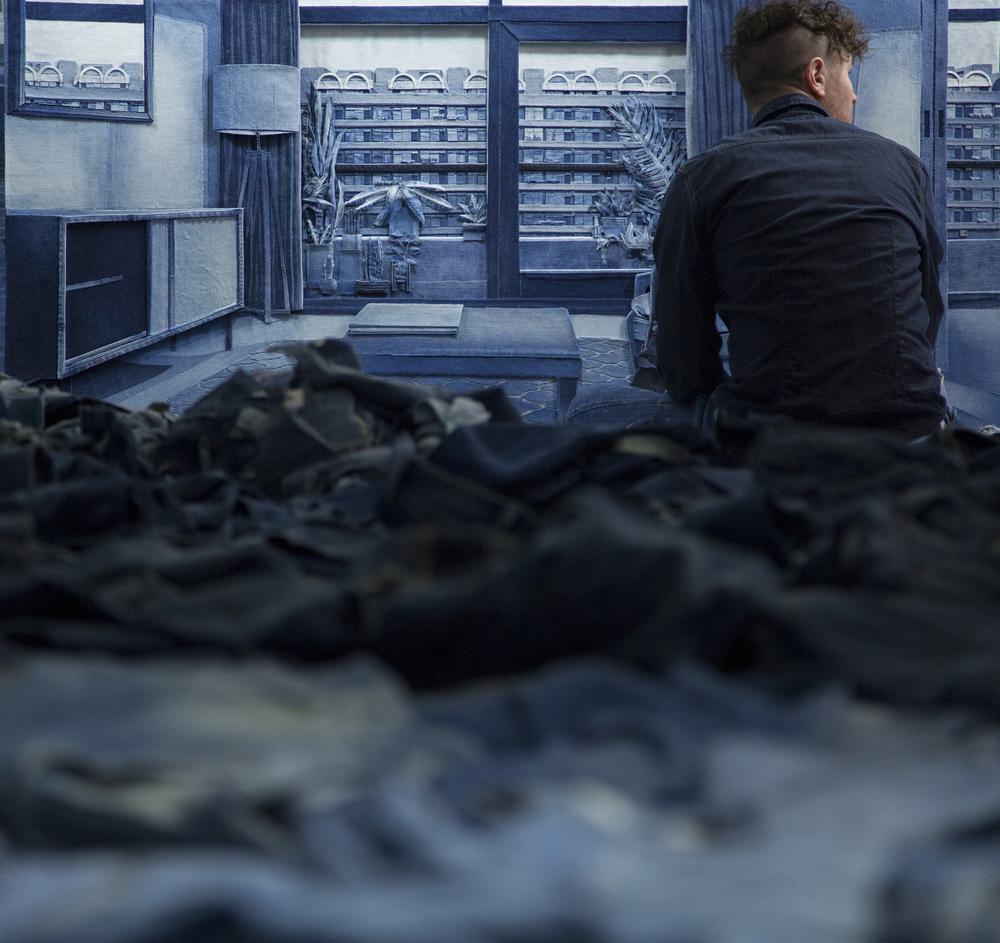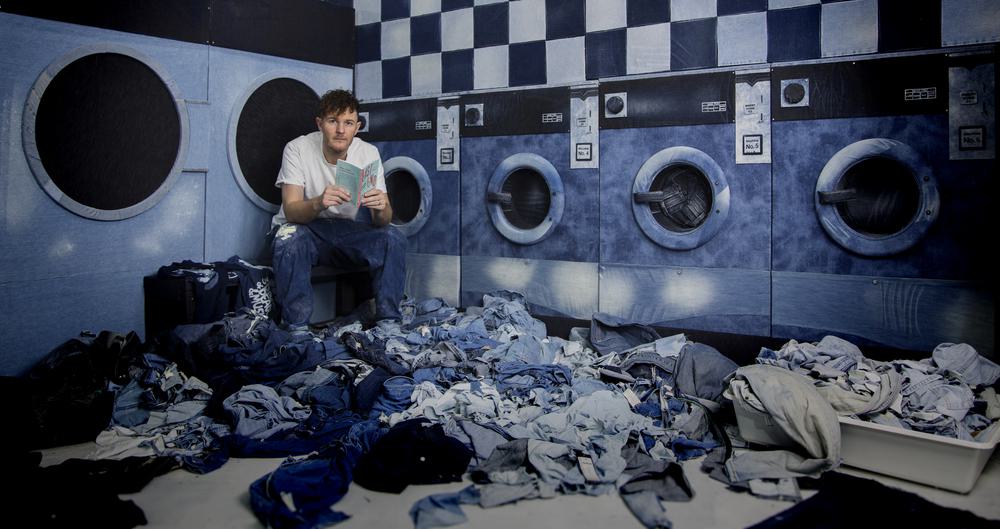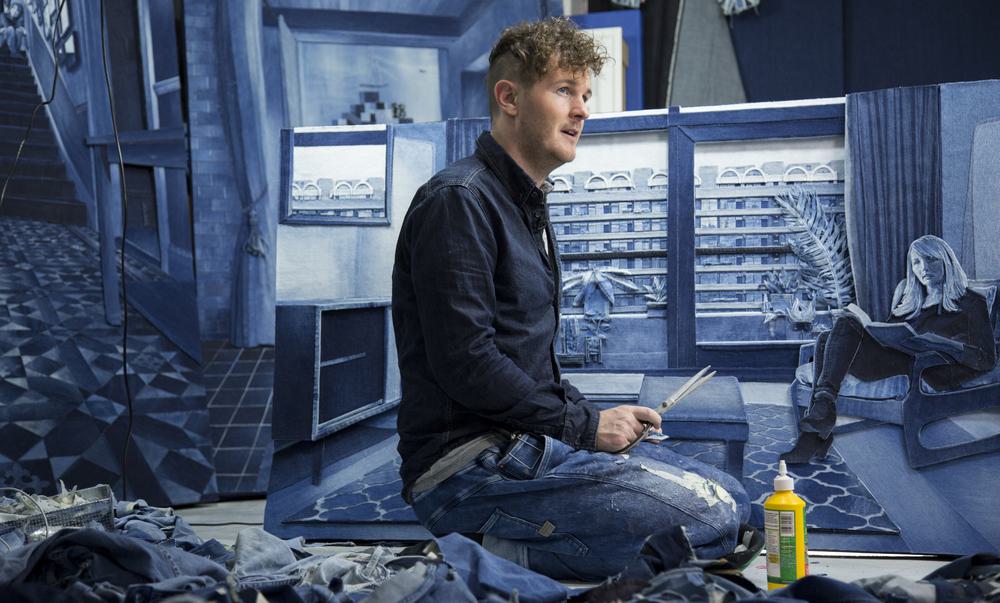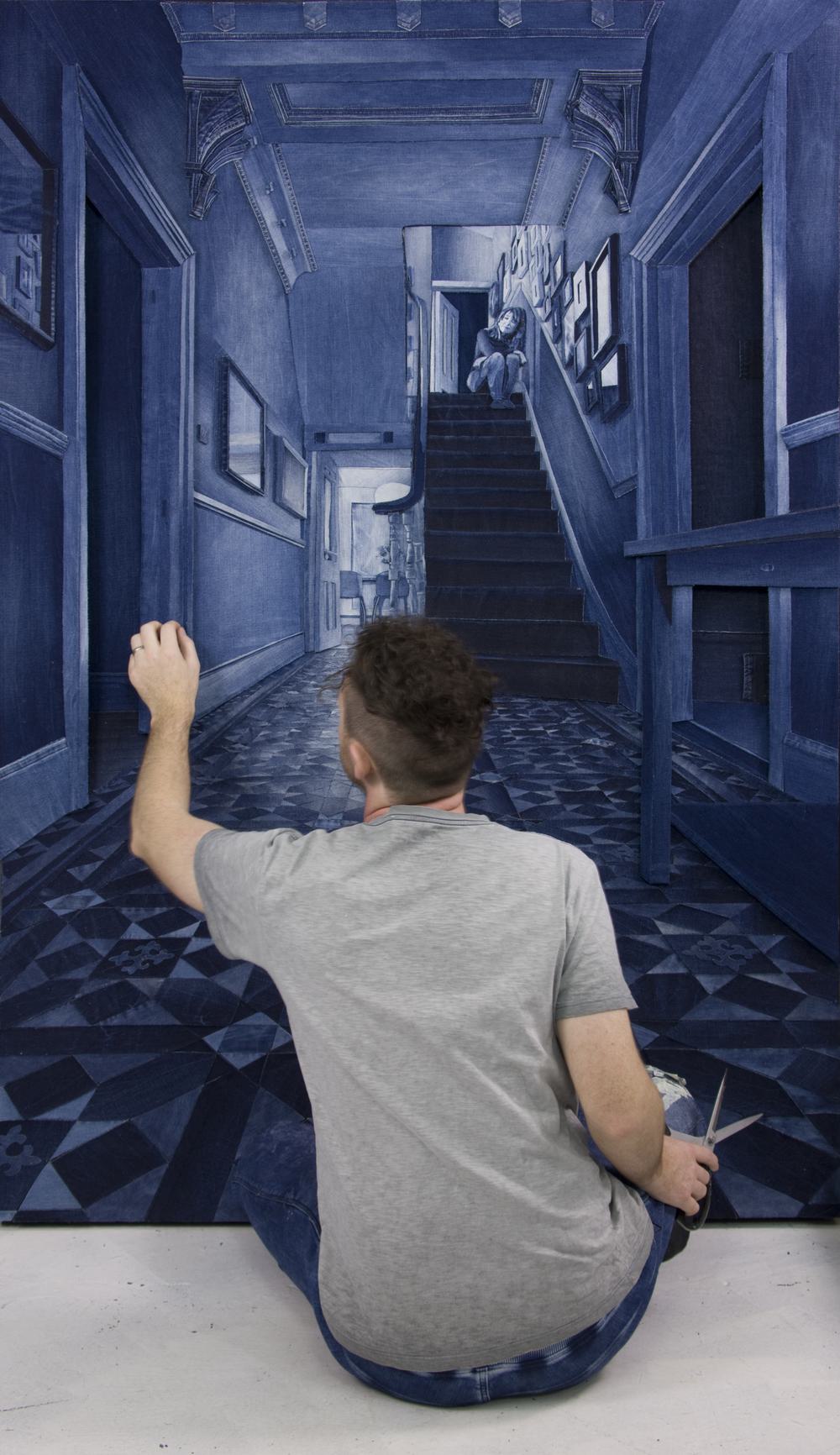 All images courtesy of Ian Berry. Check out more on
his website
, or follow him on
Facebook
,
Instagram
and
Twitter
.
---
You might also like: