Right now anyone visiting the
Lake District National Park of Cumbria
will be treated to a curious spectacle over one of the many meandering streams throughout the region. It's a simple footbridge made of nothing but stacks of brightly colored paper that stands in stark, complimentary contrast to the surrounding verdant landscape - a red arch that makes a visual impression and draws spectators from miles away. The installation piece is part of the ongoing
Lakes Ignite 2015
project, an effort coordinated by
Lakes Culture
which seeks to promote a place best known for its rural getaways as a destination for the arts.
While one might not think of paper as a viable structural material, especially for a bridge, UK artist and environmentalist
Steve Messam
turns that perception on its head with this simultaneously modern and rudimentary feat of engineering. No fasteners, nails or adhesive was used in the construction of this bridge. Instead Steve has opted let gravity, pressure and friction do the heavy lifting, not unlike the earliest iterations of the arch as pioneered by Roman architects.
He started by placing two metal cages on each side of the stream and filling them with 4 tons worth of locally sourced stones to anchor the structure. Next a semicircular wooden template was put together to support the initial phases of bridge building. 20,000 sheets of paper later and the bridge was complete and ready to bear some weight. Not only can people and animals cross the bridge, it is also surprisingly resistant to the elements - a useful trait for the characteristically fickle weather. It will stand here until May 18-19th, 2015 when it will be dismantled, returning the stones to their source, and recycling the paper, which was generously donated by famous UK paper company
James Cropper
.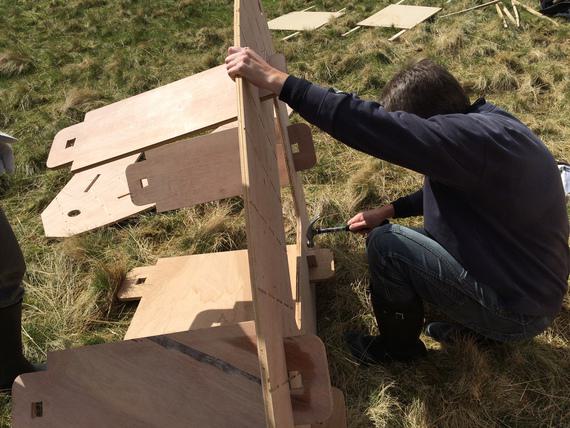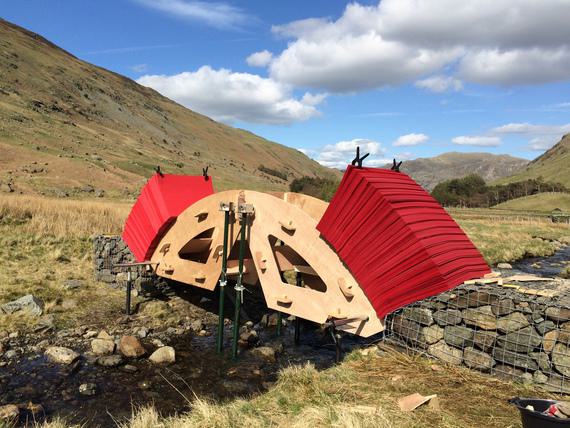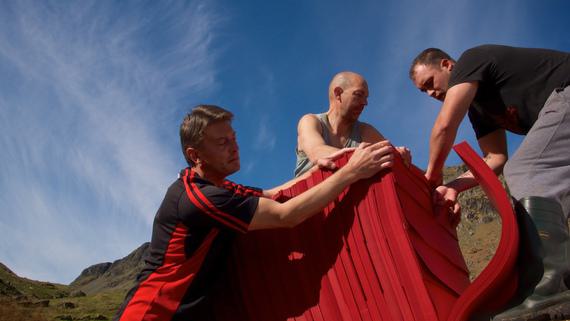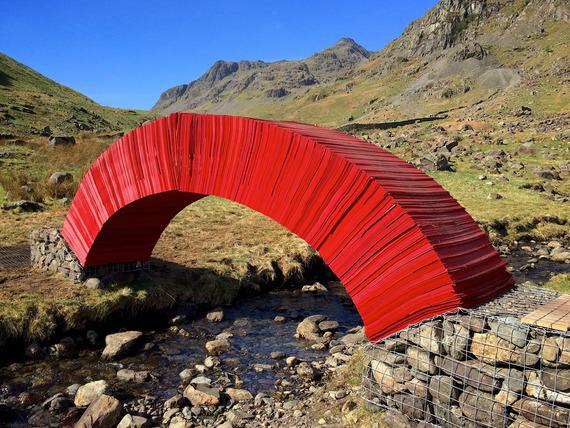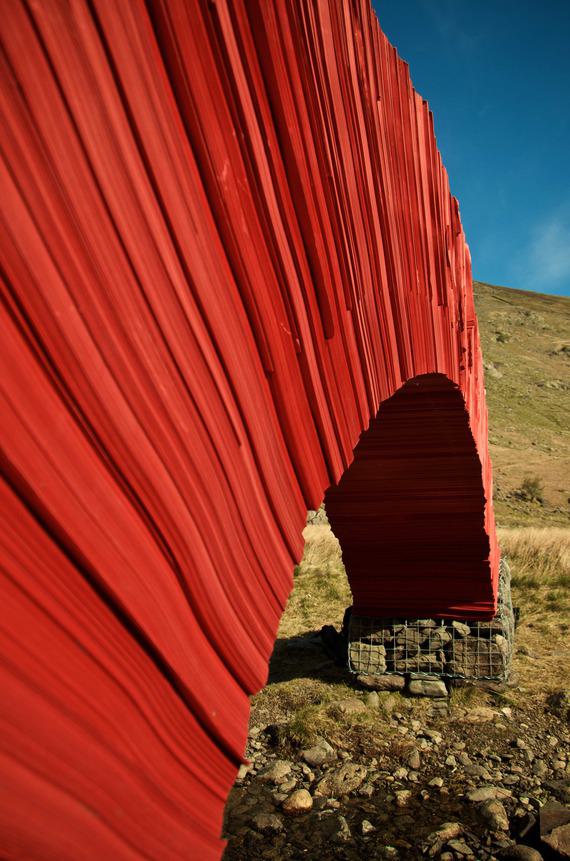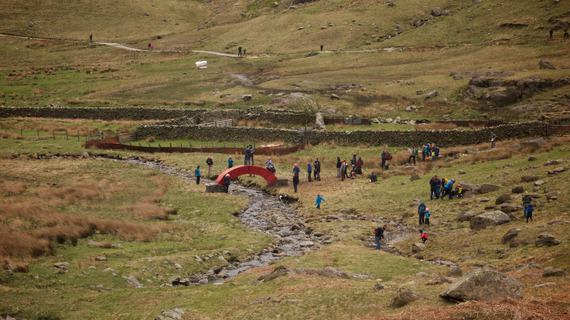 All images courtesy of
Steve Messam
This bridge is just one of many installations under Steve's belt. He's made several splashes on the art scene in the form of his public works that often blend art with architecture and nature, adding a sublime element to his environments through the creative use of color, composition and scale. You can check out more of this fascinating work on
Steve's portfolio page
. You can also catch him on
Facebook
and
Twitter
.