Cuyperspassage by Benthem Crouwel Architects
Since 2008
Benthem Crouwel Architects
has been working on its masterplan for a modern upgrade of Amsterdam Central Station. Playing a central role in this municipal reboot is their ambitious tunnel design aka
Cuyperspassage
, a much-needed connection for the 15,000+ pedestrians and cyclists who now use it daily as they navigate through the heart of Amsterdam's public transit system. What really stands out in this design is its functionality, and the clear division of spaces to delineate their intended purpose. The cycle lane stands in stark contrast with its steel gratings and spartan details against the brightness of the pedestrian path, which has been clad in nearly 80,000 Delft Blue tiles.
The choice of media is no accident and reflects the Dutch philosophy of embracing the future while honoring culture and tradition. The tile design itself was created by
Irma Boom Studio
and is a masterpiece in its own right, presenting a gradual transition in the form of minimal color blocks that morph into hand rendered ships and turbulent seas, from one end of the tunnel to the other. The tiles were manufactured by
Royal Tichelaar Makkum
, a daunting task which took them 5 years to complete. The finished product is a testament to just how well a municipal project can be designed, when you get the right people involved.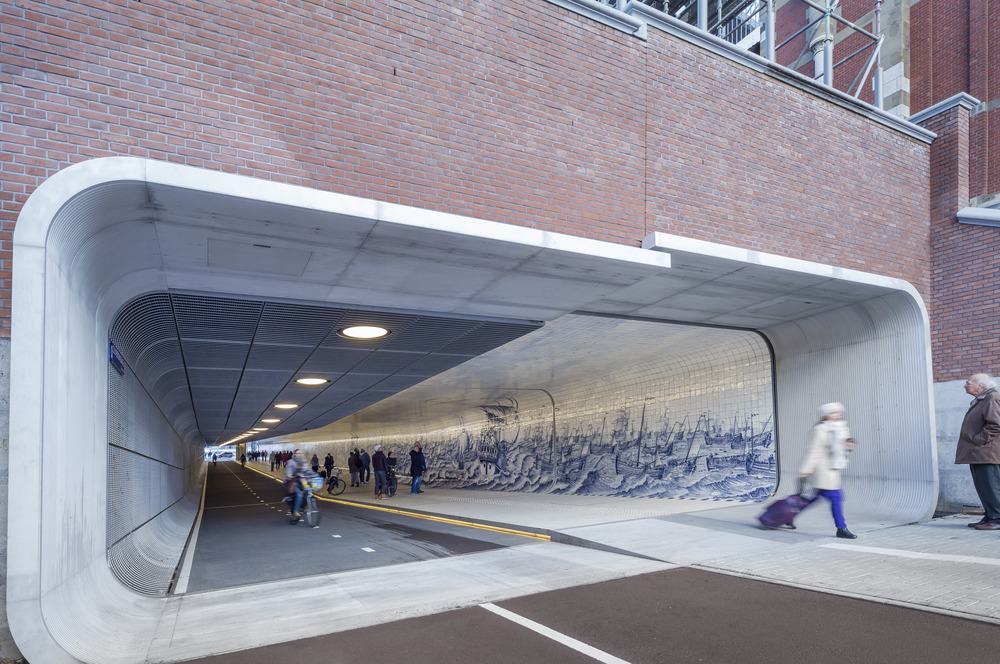 Image courtesy of ©
Jannes Linders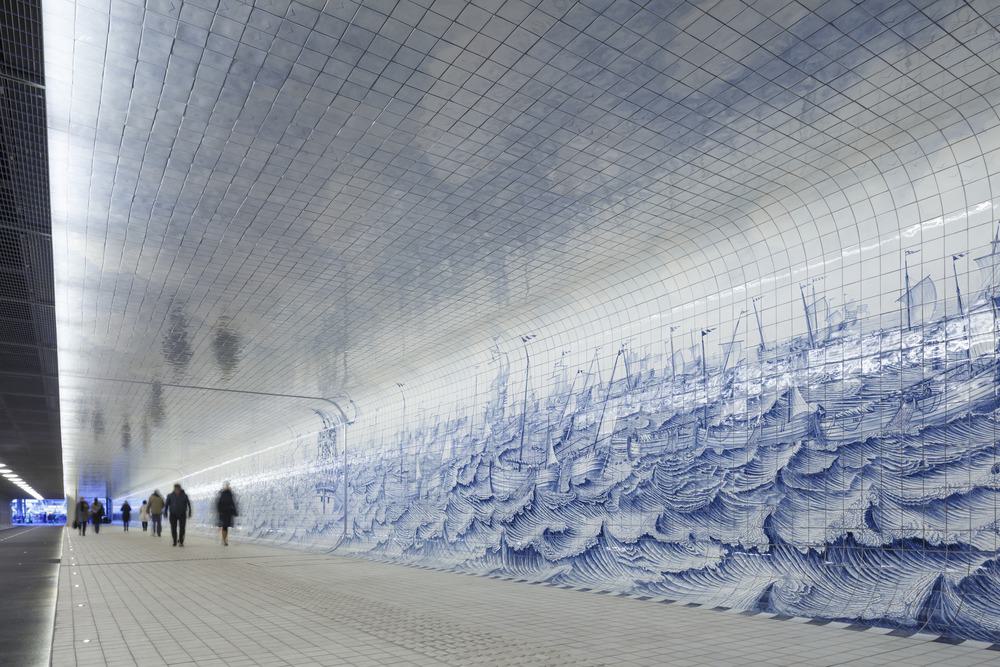 Image courtesy of ©
Jannes Linders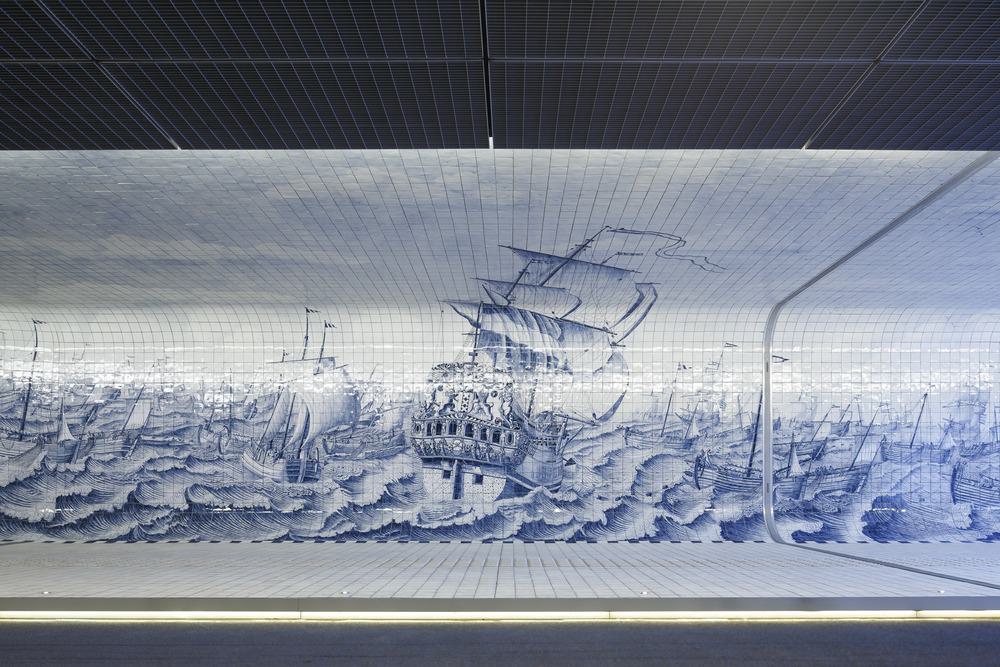 Image courtesy of ©
Jannes Linders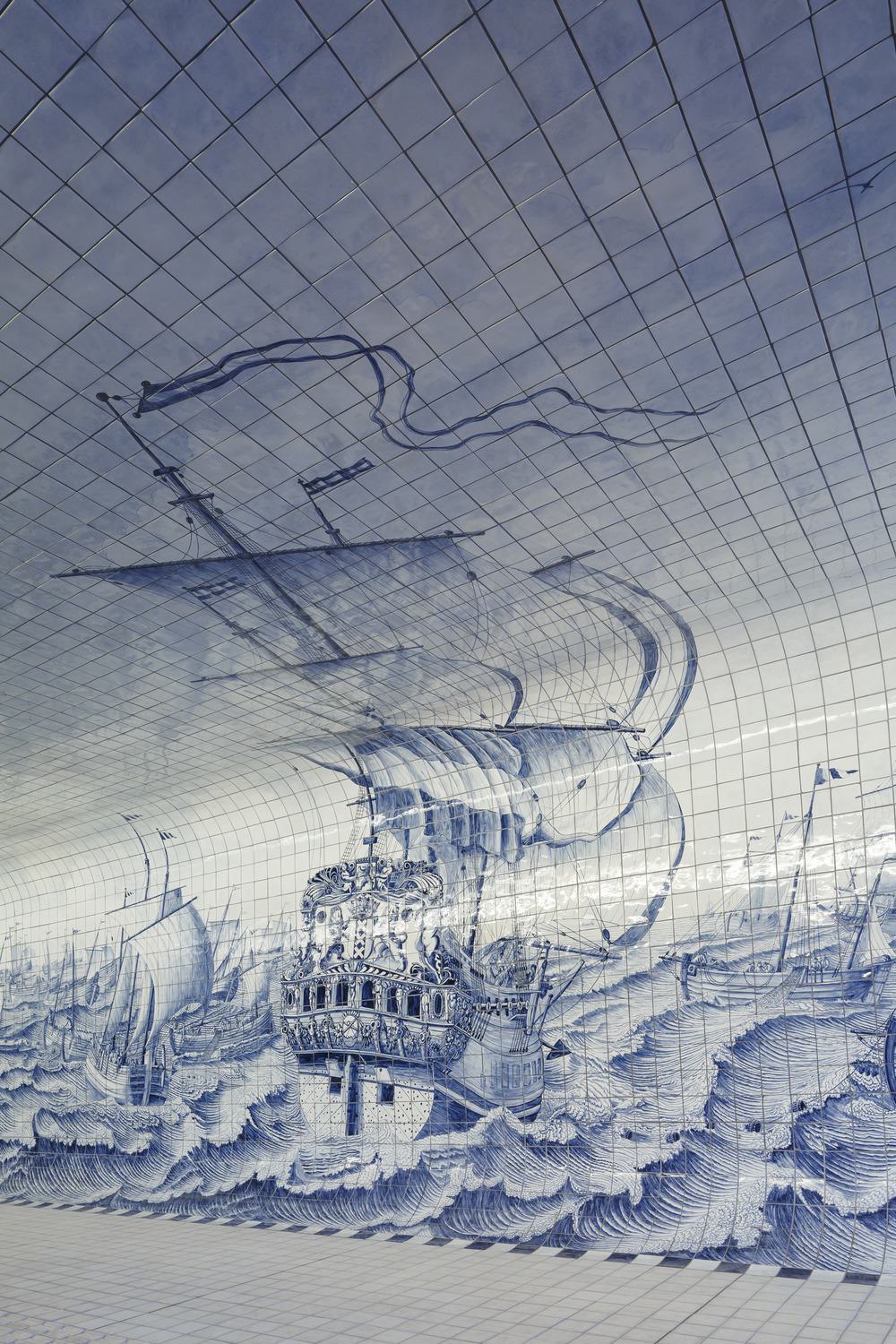 Image courtesy of ©
Jannes Linders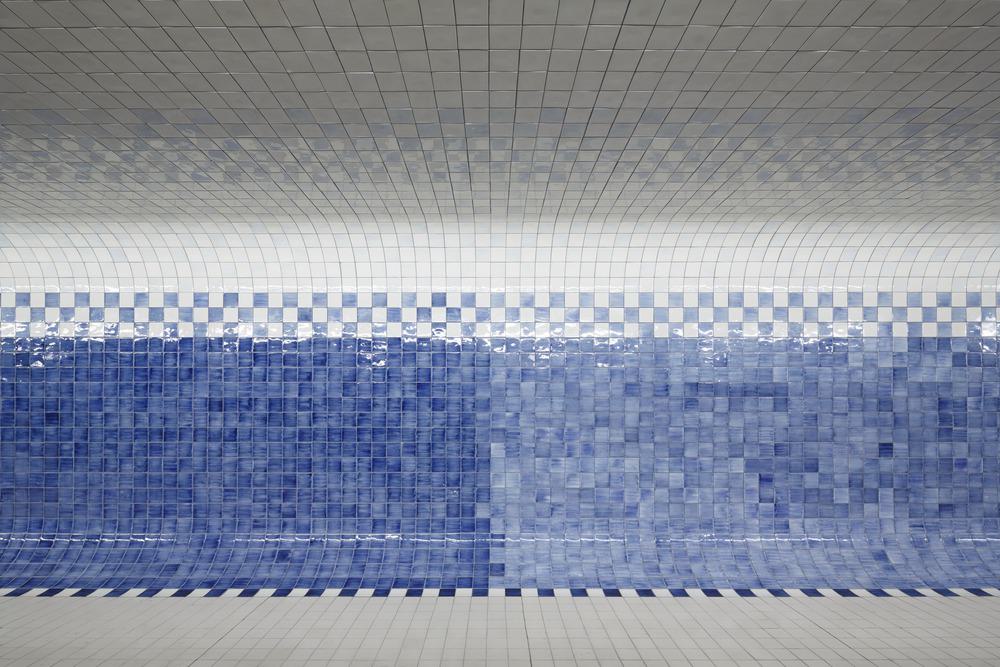 Image courtesy of ©
Jannes Linders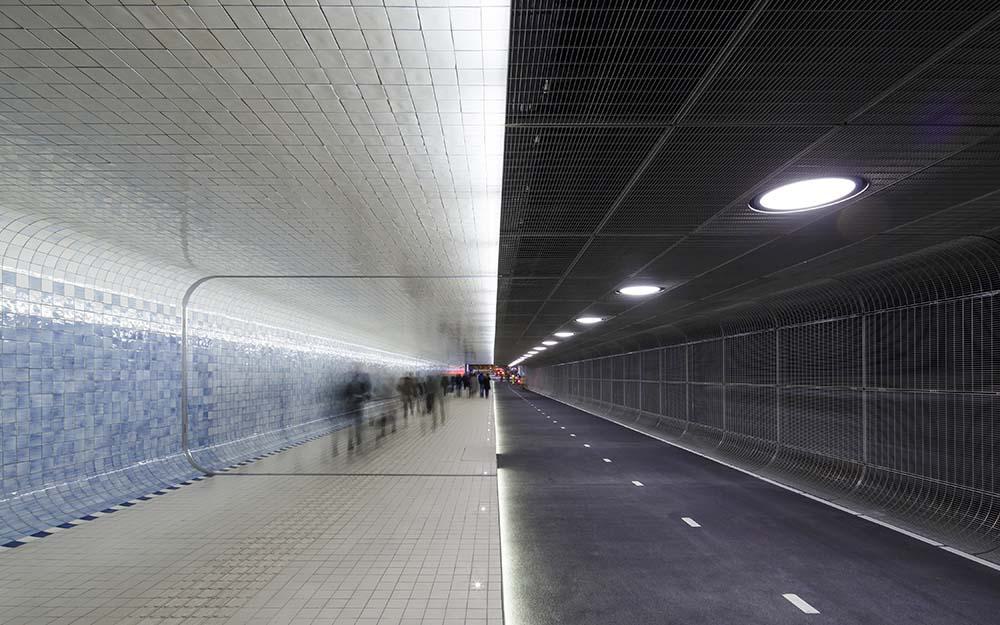 Image courtesy of ©
Jannes Linders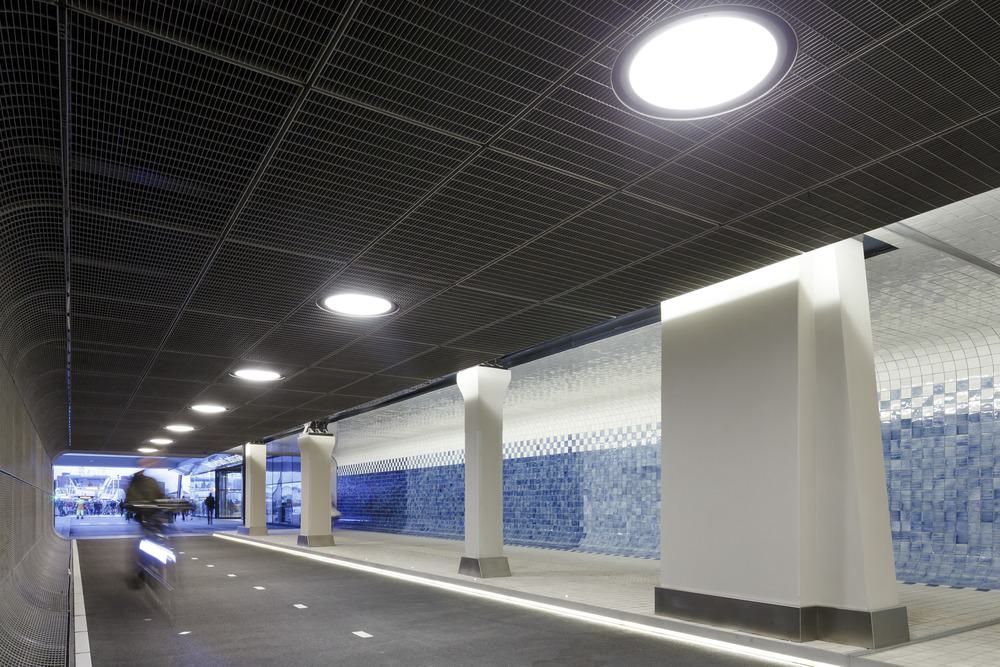 Image courtesy of ©
Jannes Linders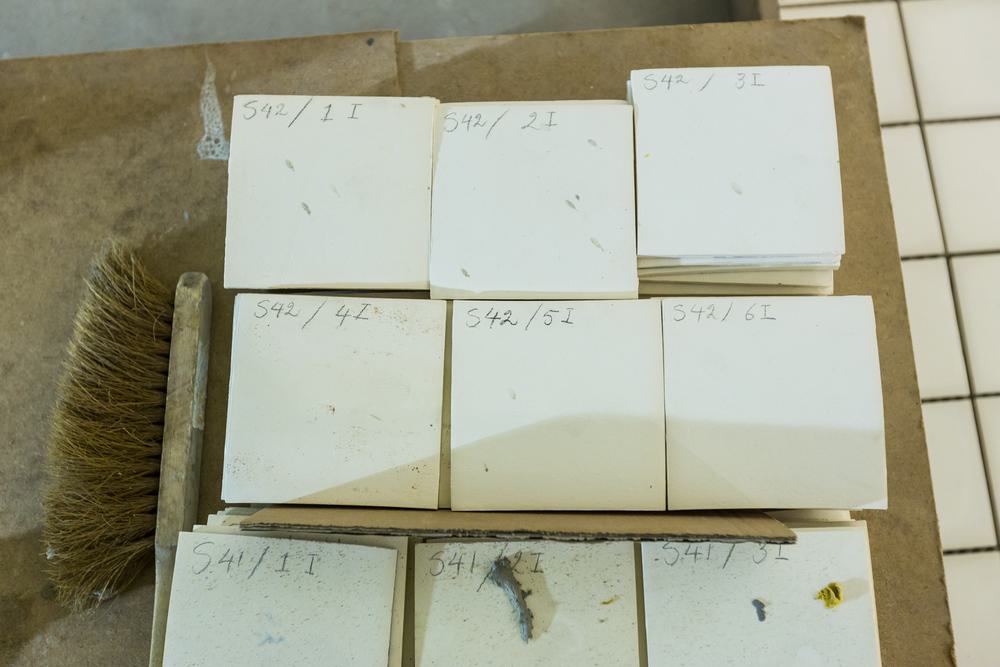 Image courtesy of ©
Jannes Linders
---
You might also like: